In a novel approach that the company calls "regenerative architecture", Tono Inc. was able to incorporate traditional Japanese wisdom into the design of the building in order to enrich the surrounding environment.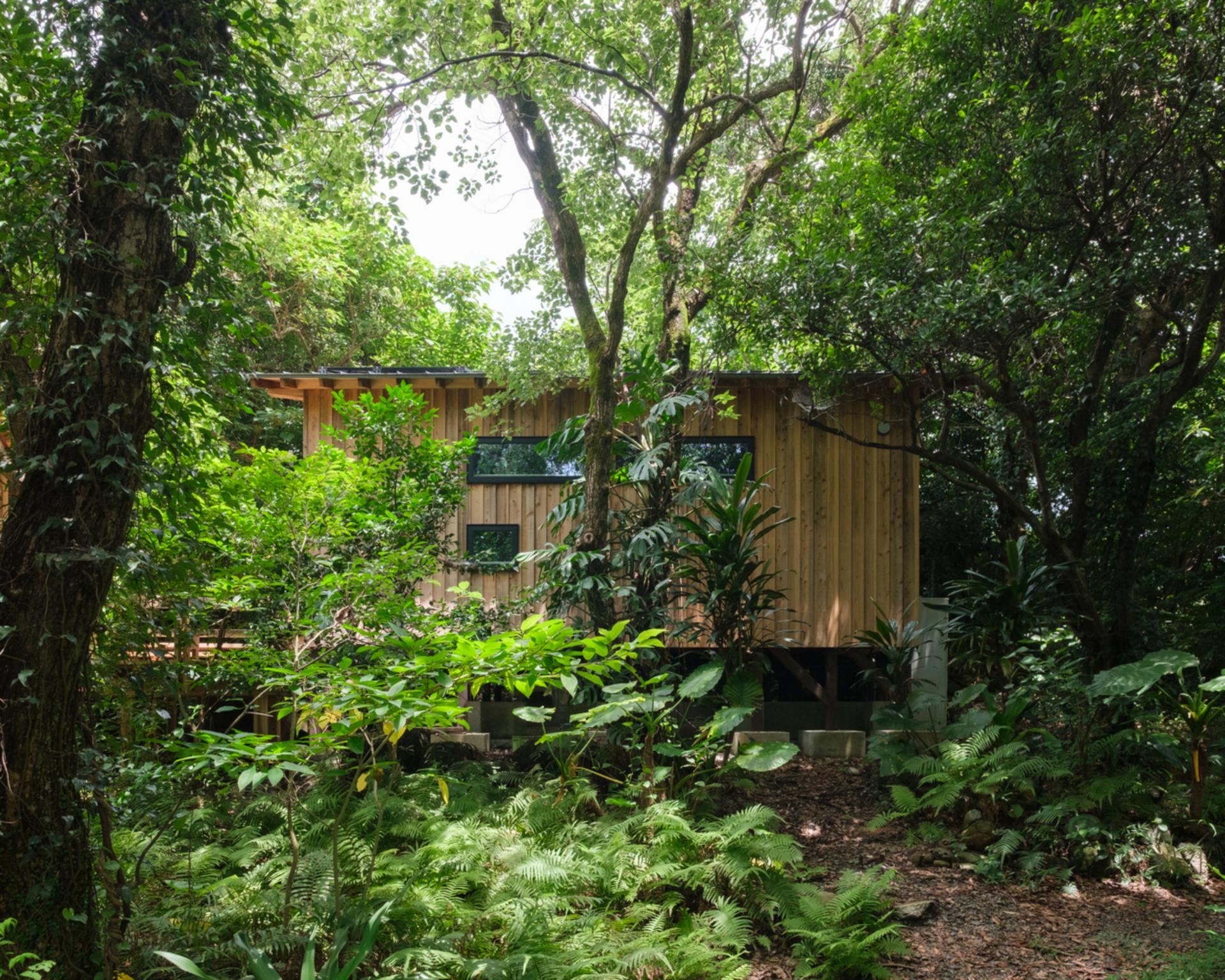 Located in Kagoshima Prefecture, Southern Japan, Yakushima island is a rare natural paradise that provides abundant rainfall for millennia-old Japanese cedar trees to flourish on 6,500-foot peaks. Here, eight friends banded together to build a Japanese wooden bungalow as an experimental house for their own use.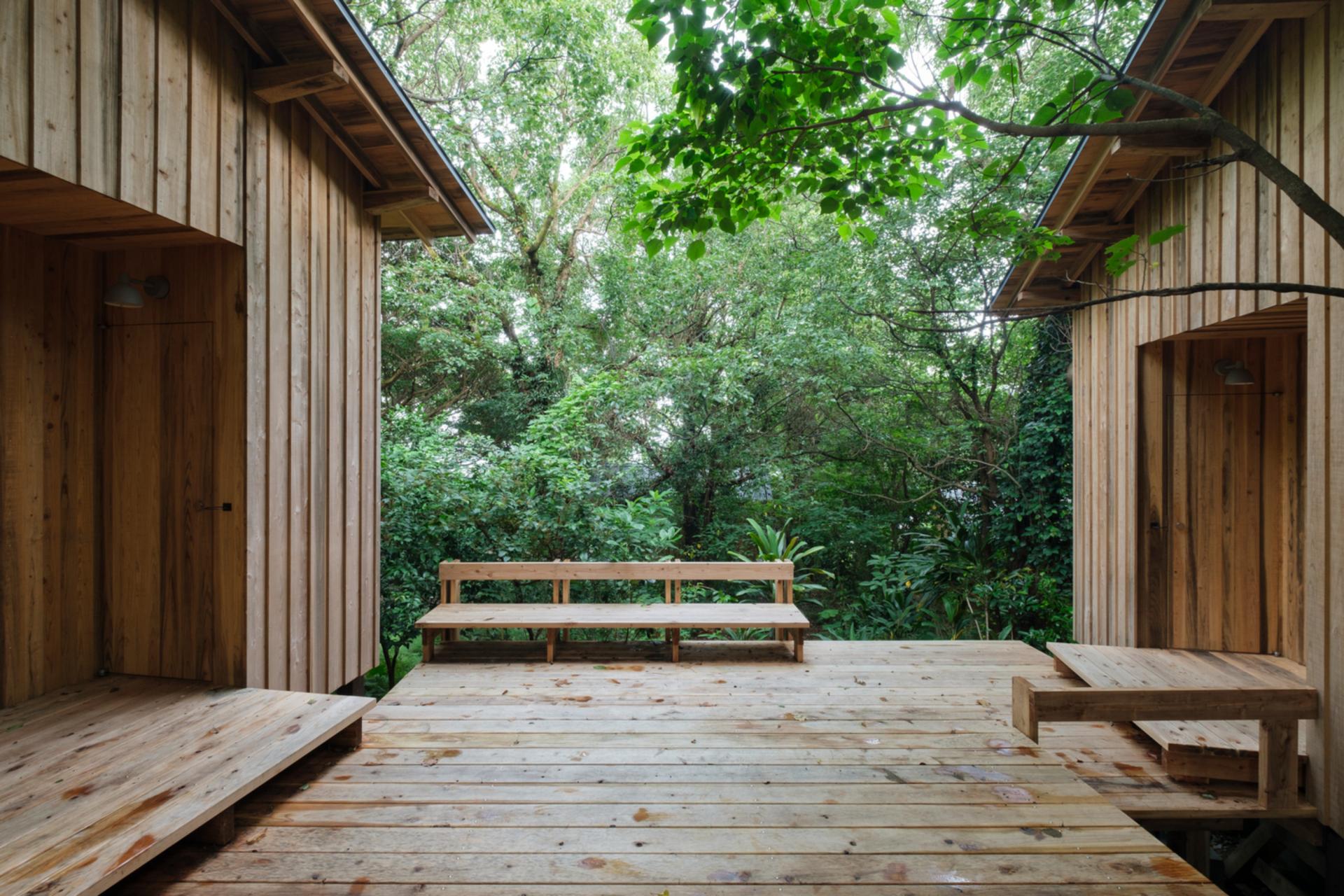 As a way of conveying a sense of harmony between the inhabitants and nature as well as the theme of "living in a way that positively impacts the landscape", the wooden house was named Sumu, which means to live and become clear. An apt name for a house surrounded by rivers, mountains and the ocean.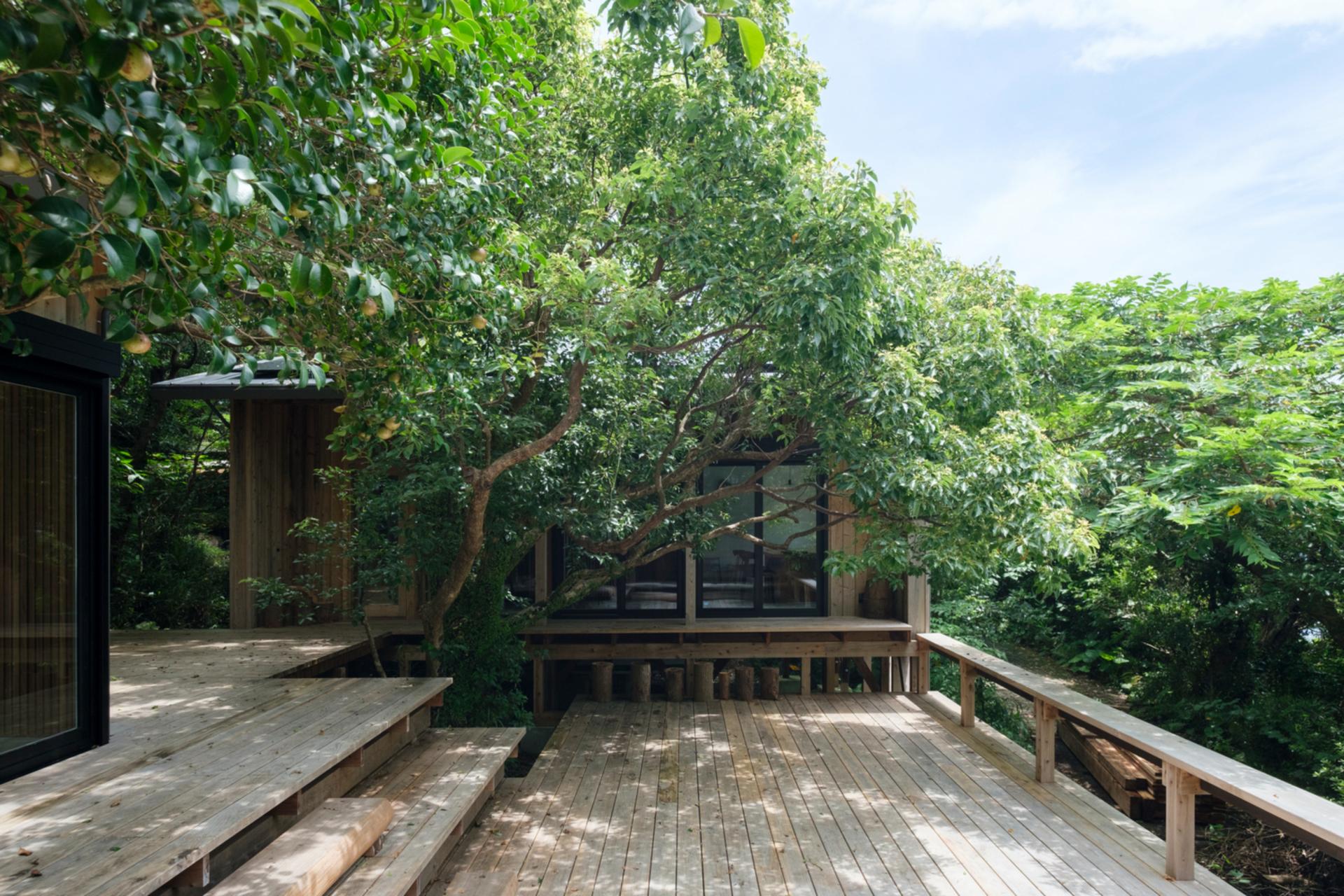 Sumu combines traditional Japanese civil engineering with contemporary approaches. In keeping with the brief, Sumu fulfilled the first key point of blending into the ecosystem by matching the landscape. Nestled among the lush foliage of the virgin forest, Sumu was able to preserve the diversity of the terrain by adapting to the site instead of cutting down any trees. All elements of the house, from the roofs to the open decks, were designed with nature in mind, in order to achieve this.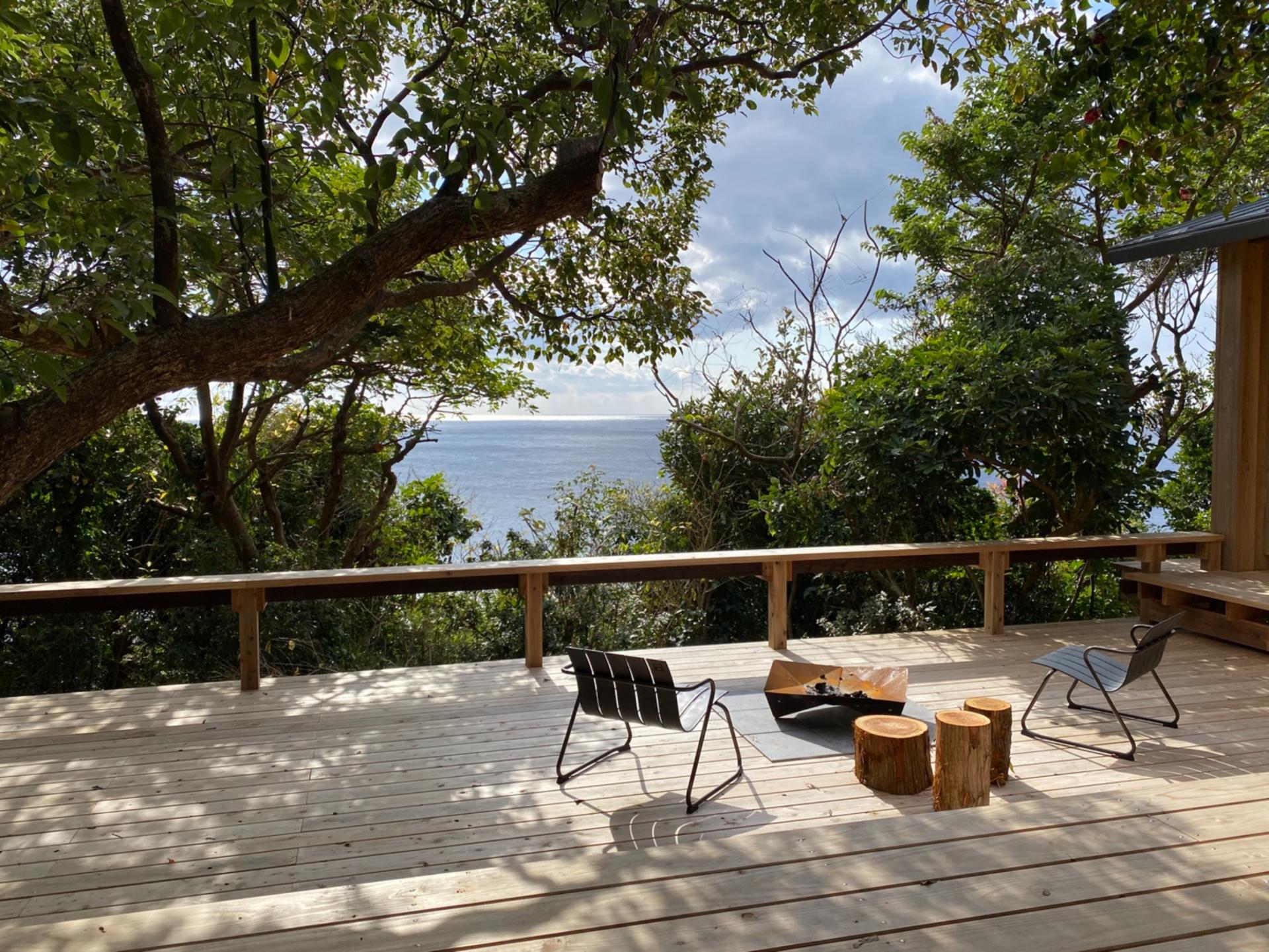 The first thing you notice as you approach Sumu is the expansive deck and the stunning view of the mountains surrounding the river basin that greets you. With three units, the main cabin is a living room with lots of timber-based elements like seating, coffee tables and the front facade behind the wooden deck.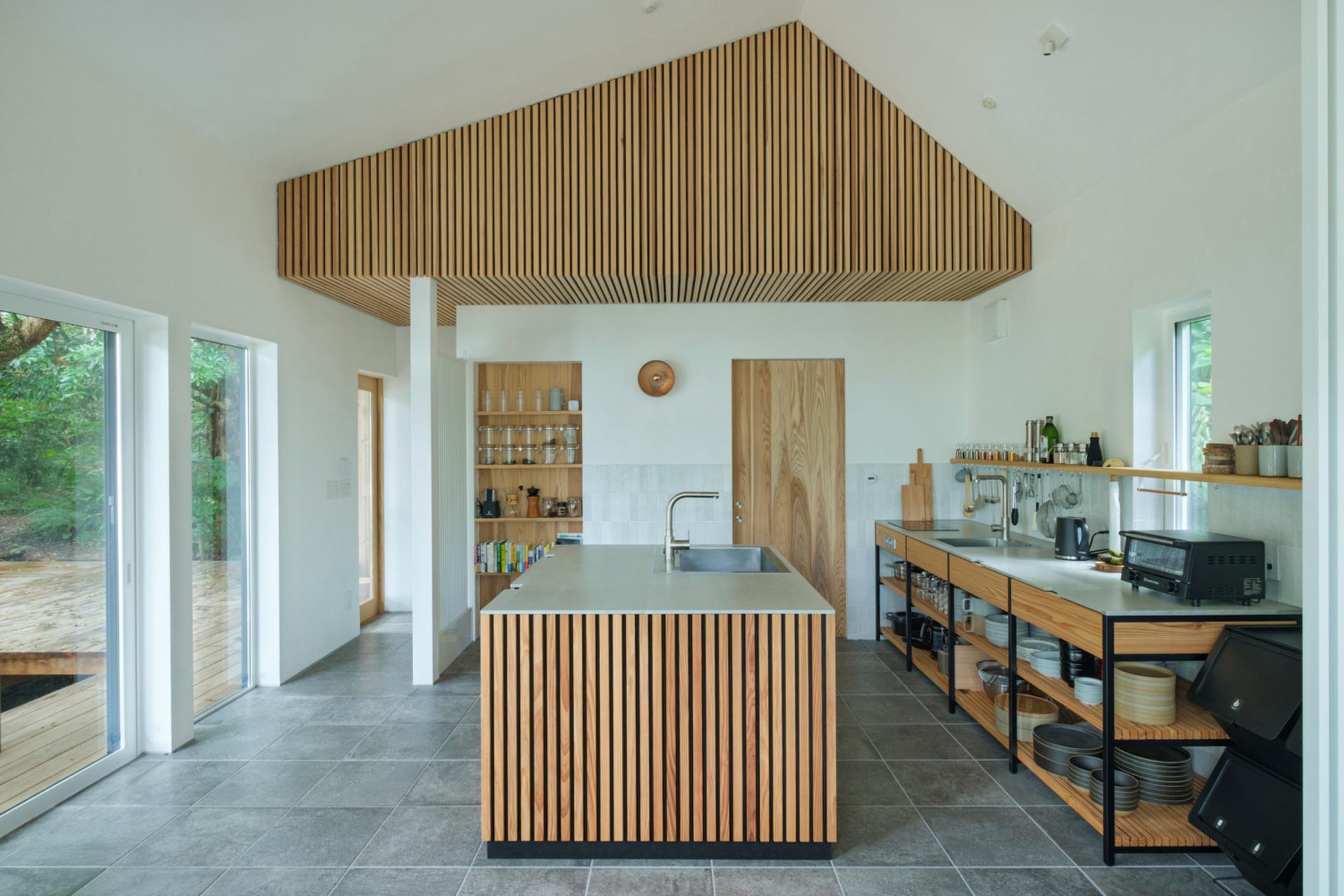 There's also a kitchen and dining area on one side of the house, and a huge bathroom on the other side. Other private cabins are tucked in behind and have shared outdoor pathways, so you always feel like you live in harmony with nature. Minimalist interiors frame the woods and coast, making the building feel more connected to its surroundings.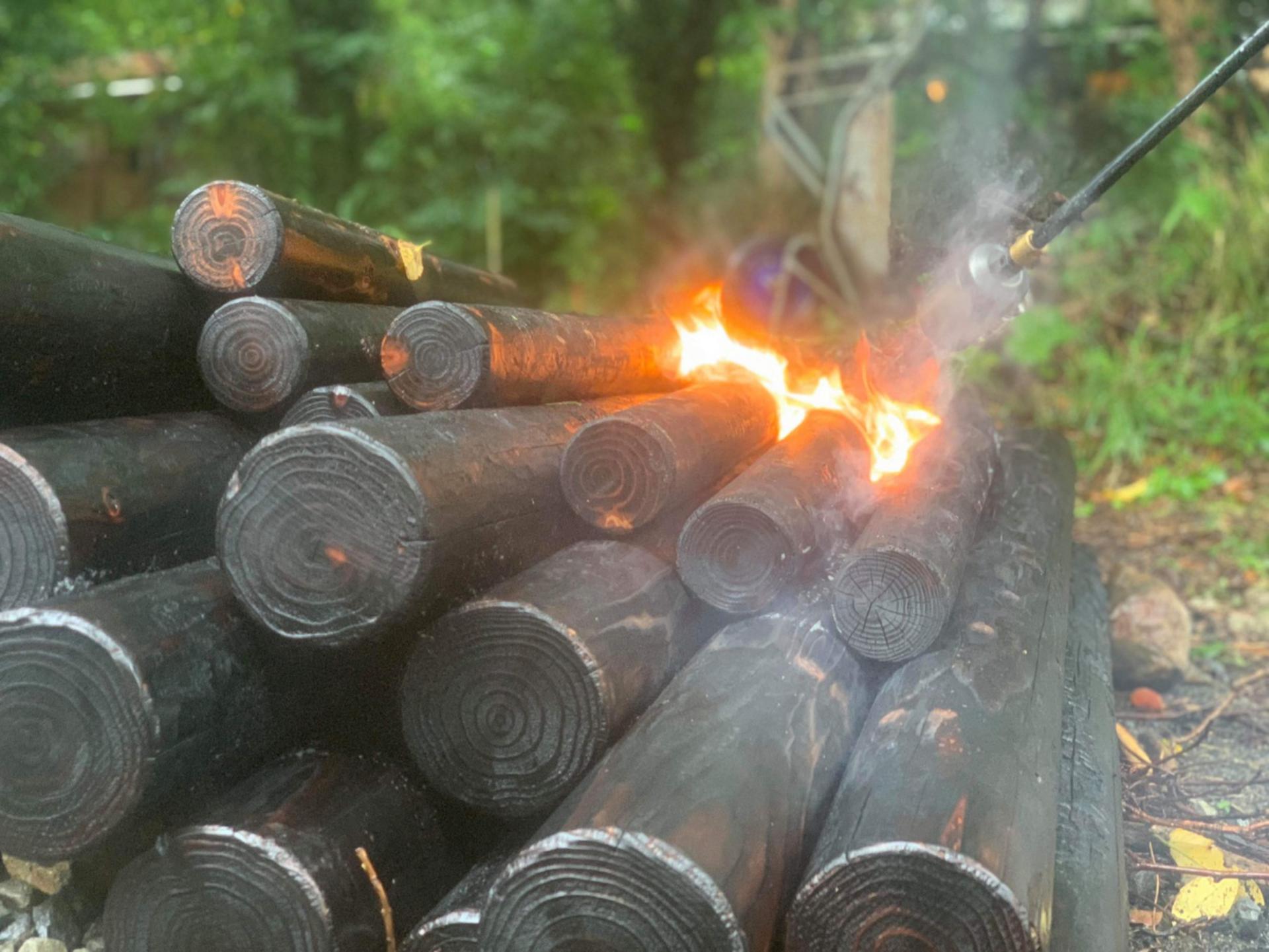 As detailed by the designers, Sumu's foundation is made from pillars of burned wood integrated underground by Tono Inc. The designers claim that "the carbonized surface [of these wood pillars] promotes the growth of mycelium (fungal threads) that connects them to the forest's soil network, strengthening the earth. Tono Inc. enhanced Sumu's sustainability by installing solar panels to provide 100% off-grid energy and raising the ground level for natural airflow.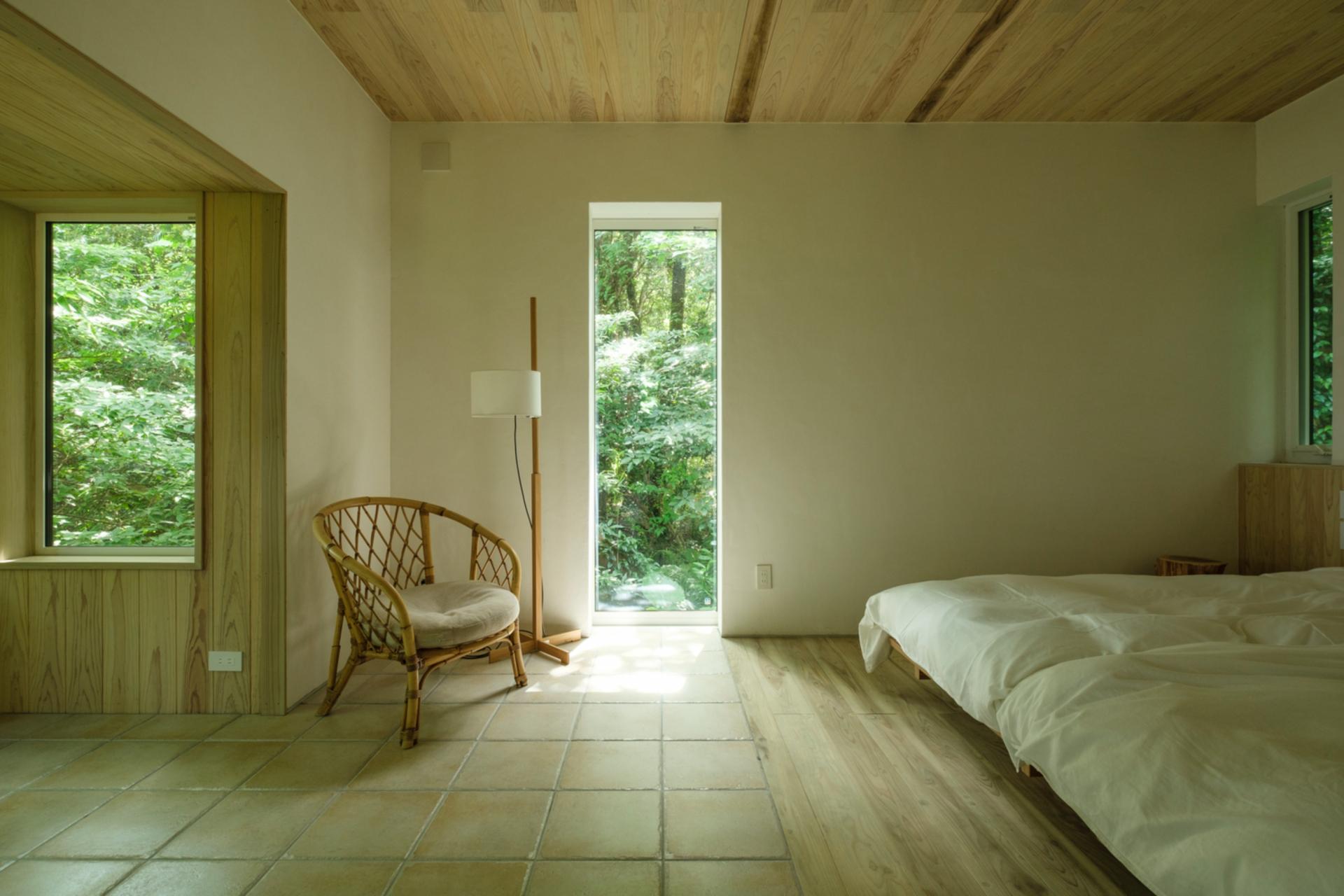 Bringing nature and humans into harmony through architecture, Sumu celebrates the beauty of nature and the uniqueness of experiencing a peaceful living space in the rainforest of Yakushima, Japan.
Photo: Rui Nishi, Hinako Kimoto, Watatru Aoyama