Gen Z is saying goodbye to the minimalist decor so beloved by the generation before them in favour of maximalist pieces like the Bloom Chair, a luxury portable furniture piece.
It's no secret that the pandemic left nobody untouched, and for many, it meant a great shift in our everyday lifestyles. The lockdown-induced need to connect with nature saw many people moving from cities to the countryside, or at least incorporating more nature into their own homes.
With this in mind, Taiwanese design firm JC Architecture created the Bloom Chair, a luxury foldable furniture piece that can be taken with you no matter where you move or travel to. This chair was designed primarily with the affluent Gen Z in mind, who are revolting against the minimalist decor so beloved by the generation before them in favour of maximalist pieces full of personality.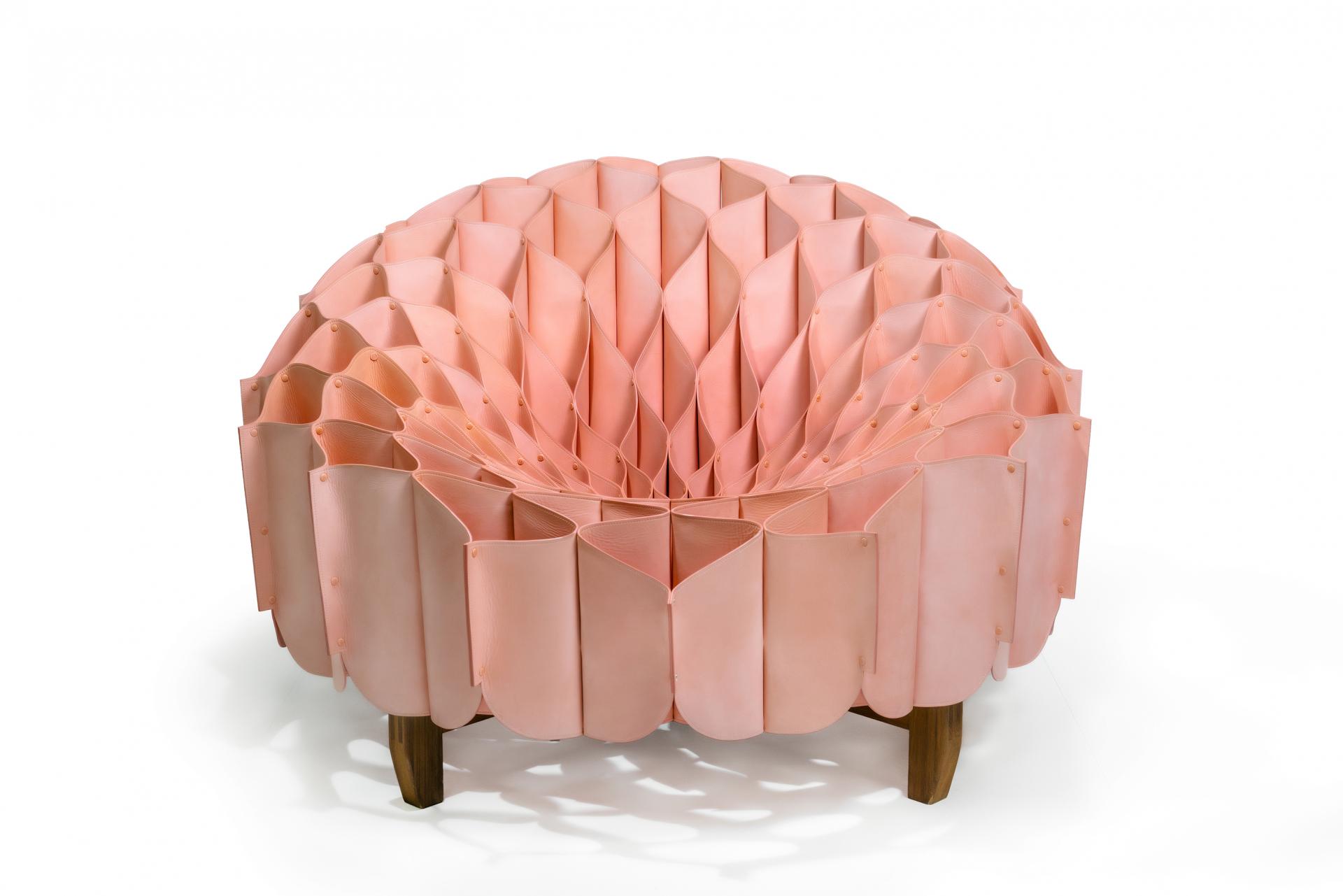 Johnny Chiu, the founder of JC Architecture, collaborated with Kobe Leather, a newly-established brand in Japan, for this seating piece, delivering a combination of honoured traditional techniques and advanced technologies for this outdoor furniture.
In order to obtain a high level of quality for production, both parties ensure that the leather material used for the chair is made of cattle exclusively raised for cowskin. Though Kobe beef is well known for meat consumption across continents, its skin does not gain the same recognition because Kobe cattle aren't raised for leather usage. The relatively warm weather in the region influences the skin to be thin without losing the condition of the fibre, making cowhide a strong and durable material.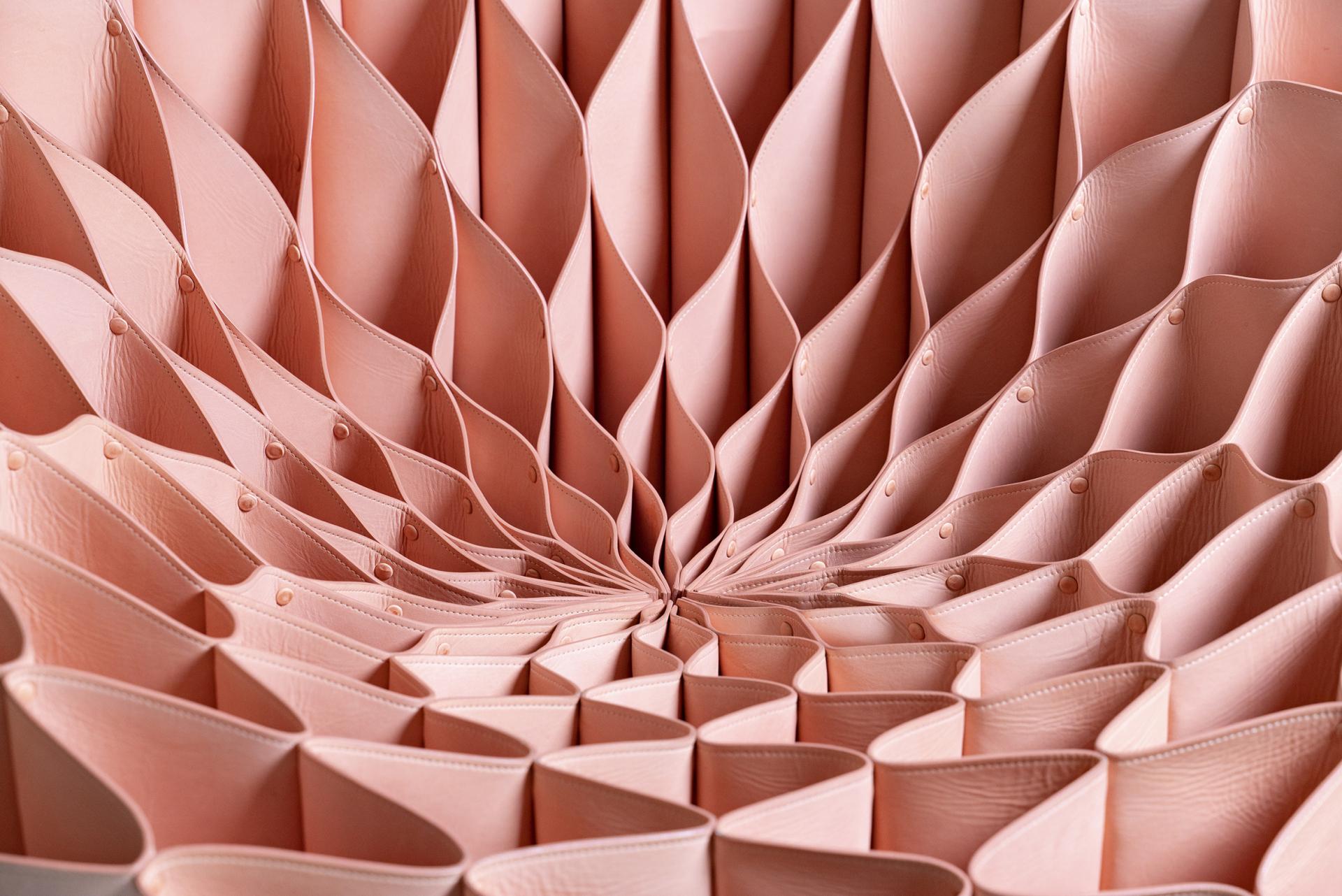 Spending an average six-month time making just one chair, the skilful Kobe Leather team displayed their knowledge and mastery craftsmanship from dyeing and tanning leather to assembling the wooden base with the blooming top. Kobe Leather partnered with Studio Kiichi, chosen by Lexus Takumi Project, another leather goods brand that took part in selecting and refining leather. After spending a great deal of time achieving the elasticity from the leather, the final version of Bloom Chair has been tested to endure the toughness of outdoors' weather while still retaining its comfortable look and feel.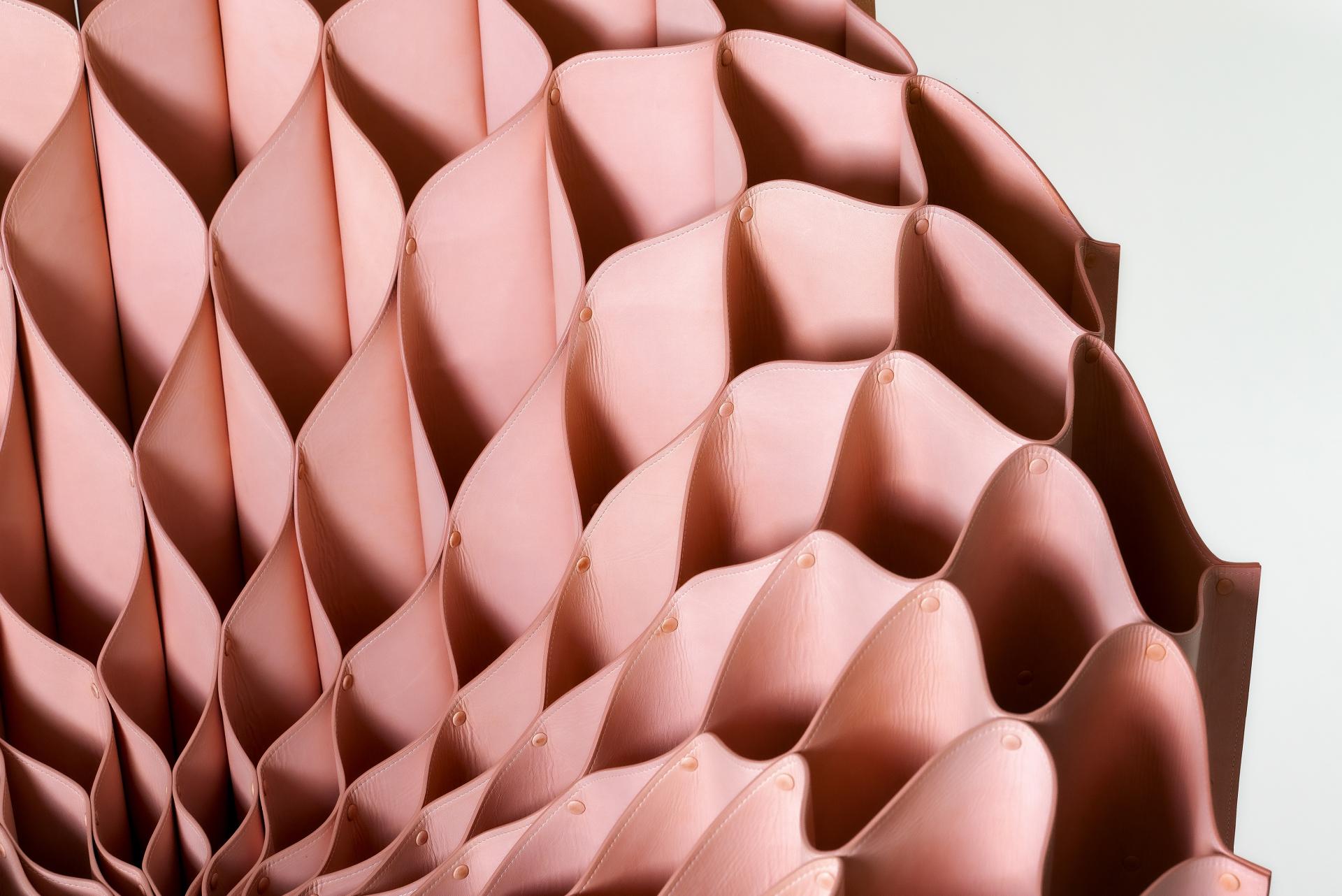 Chiu shared that they used the same technique as lantern makers to build the Bloom Chair. Instead of using the structure to act as host for leather, the leather material itself forms the structure itself. Embodying its name, Bloom chair blossoms open like a flower every time it's unfolded.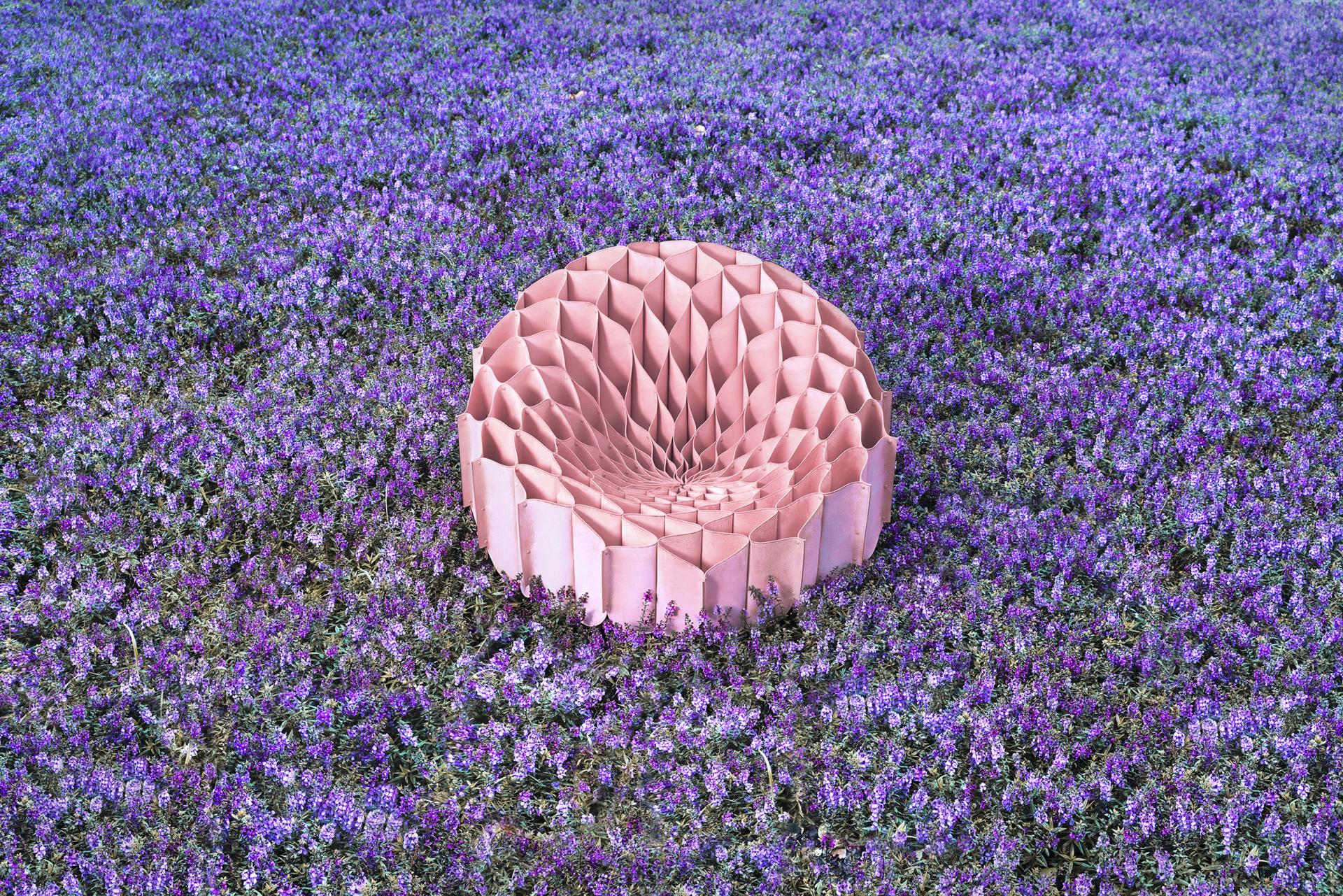 JC Architecture and Kobe Leather made the product available for purchase annually, limiting it to six units each year due to the restricted supply of Kobe beef and its skin production. Customers are welcome to choose their preferred colour of leather and the paint for timber-based legs when purchasing a Bloom Chair, which is priced at USD$30,000 and expected to deliver approximately one year after the order is placed.
Photo:JC Architecture / Kuomin Lee