Informed by timeless fashion icons such as Cristobal Balenciaga and Christian Dior, as well as a diverse range of handpicked artworks and photography, interior designer Gérard Faivre carefully interweaves the history of his environs to create a luxurious apartment on Paris' right bank in a classic combination of black, white and silver-grey. Adorning the walls, wardrobes and soft furnishings are exquisite motifs of houndstooth and lace, juxtaposing a chic yet inviting living space for even the most discerning of individuals.
Click through the slideshow below to explore the charming abode: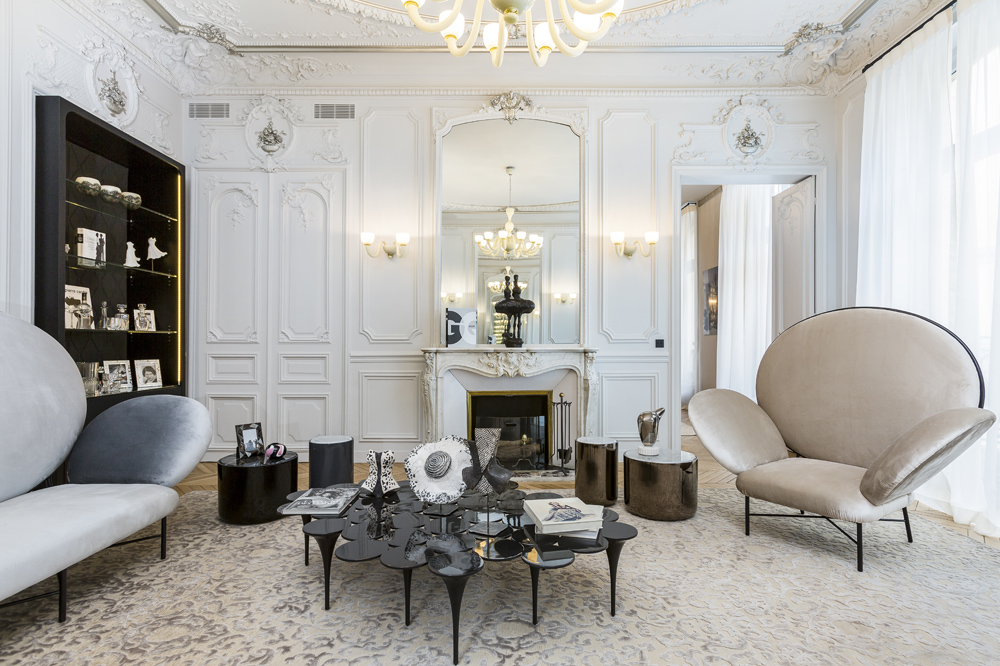 The Soffio ivory glass pendant is suspended in the reception living room.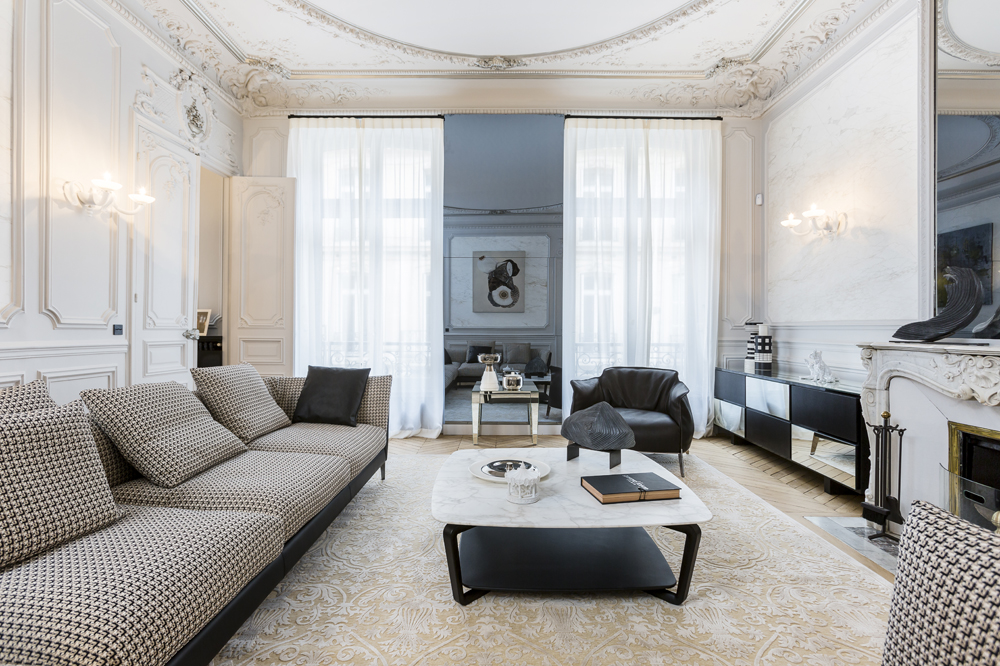 In the TV living room, Gérard Faivre specifically asked painter Dupuis Gilles to reproduce the delicate veins of the marble coffee table on the walls.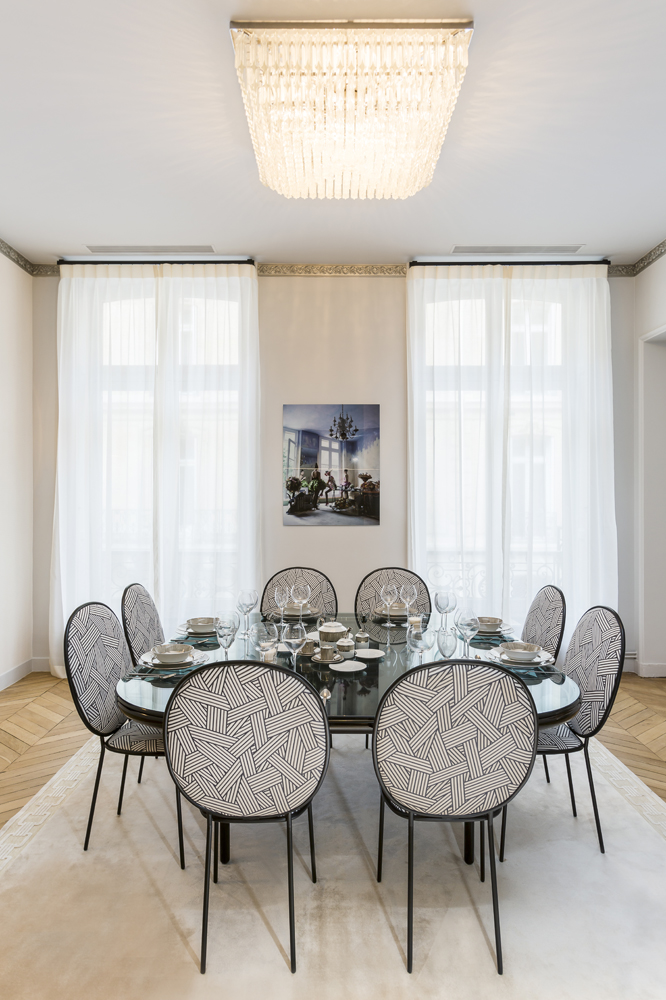 Dominating the dining room are Flute table by Jaime Hayon for Sé London, as well as Stay chairs by Nika Zupanc for Sé London.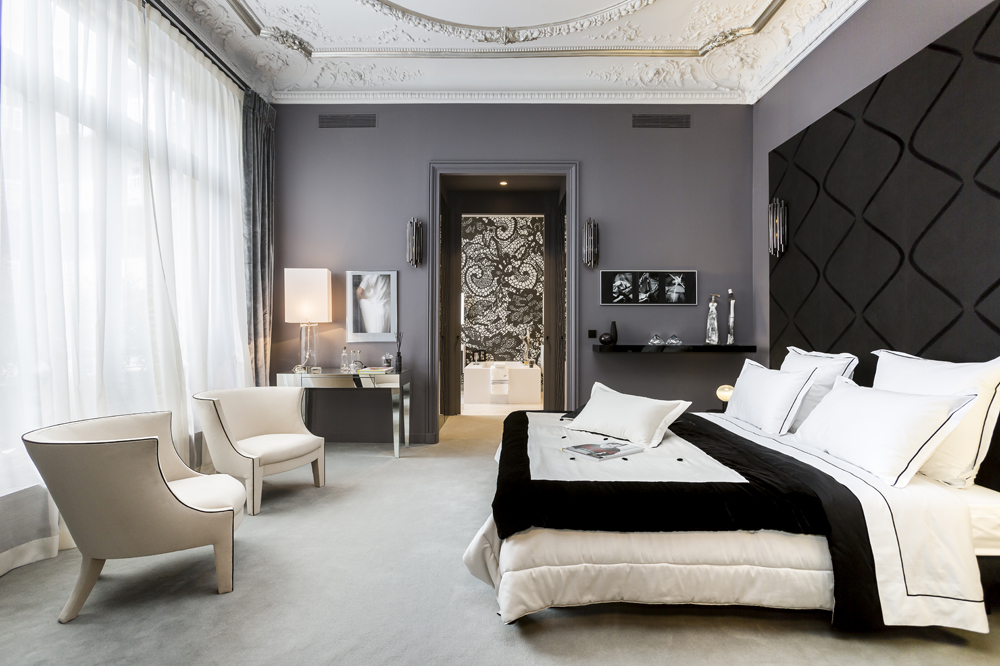 The private quarter is furnished with Ege's carpet and Delightfull's Brubeck tube wall lights.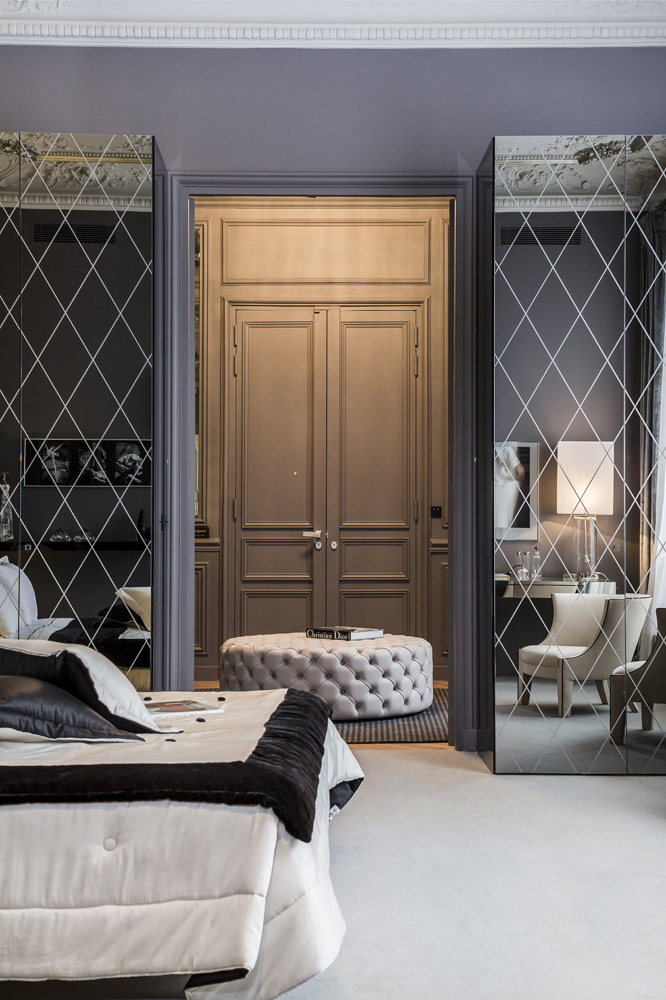 A view from the bedroom to the entrance where Gérard intentionally designed to resemble a haute couture fitting room.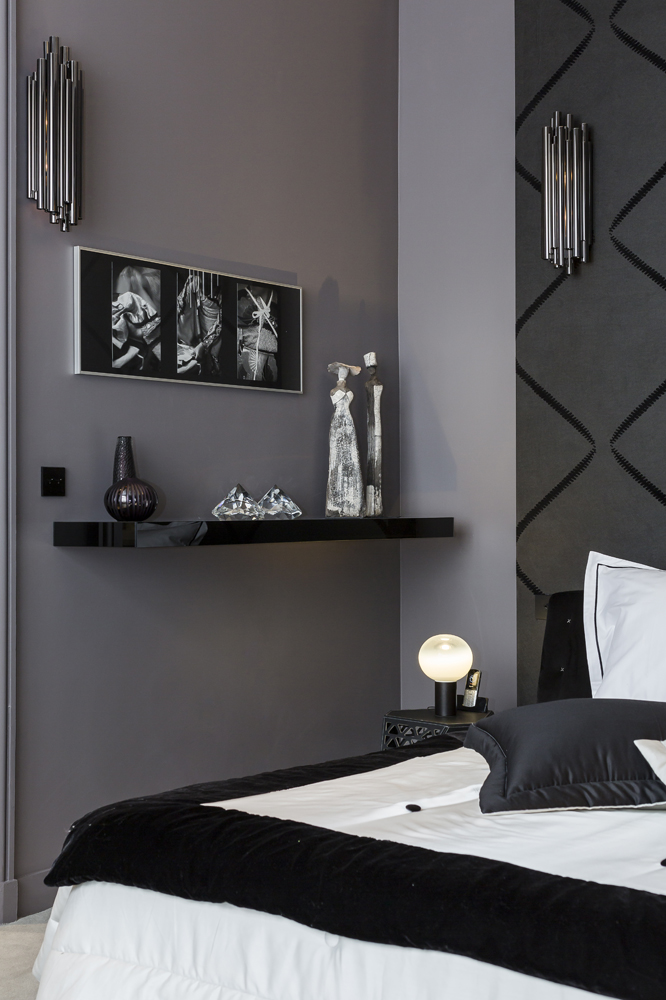 Displayed above the black glass shelf by Jacques Alti is Composition photography by de Véronique Chateau.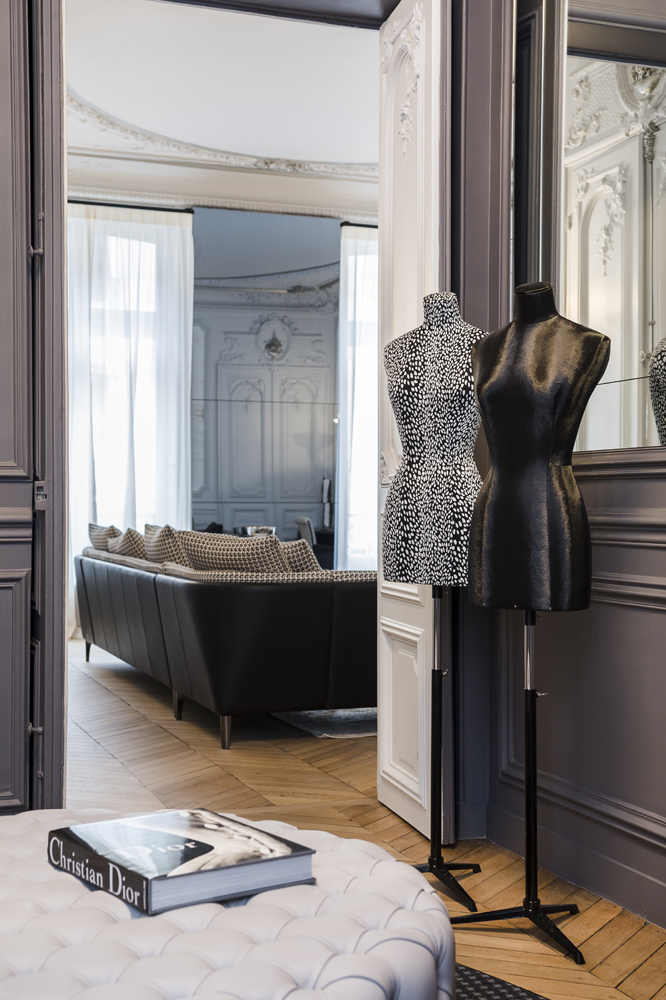 Mannequins, a quilted leather pouffe, leather and houndstooth are key design elements that set the tone for the glamorous entrance to the bedroom.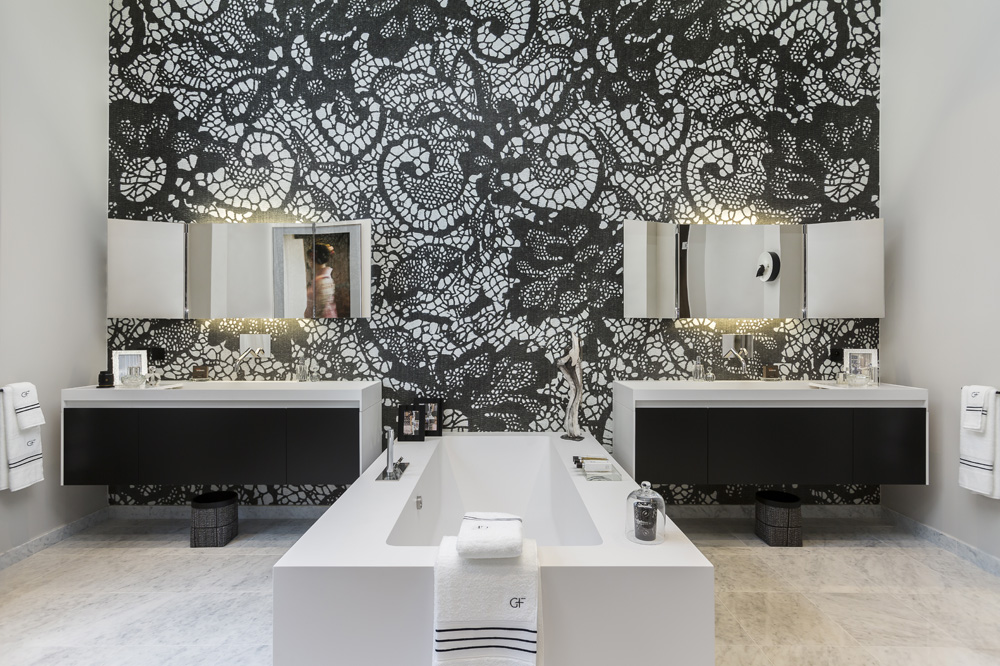 Christian Benini's Burlesque wallpaper for Wall and Deco recalls the lace frequently used by Balenciaga and lingerie designer Chantal Thomass.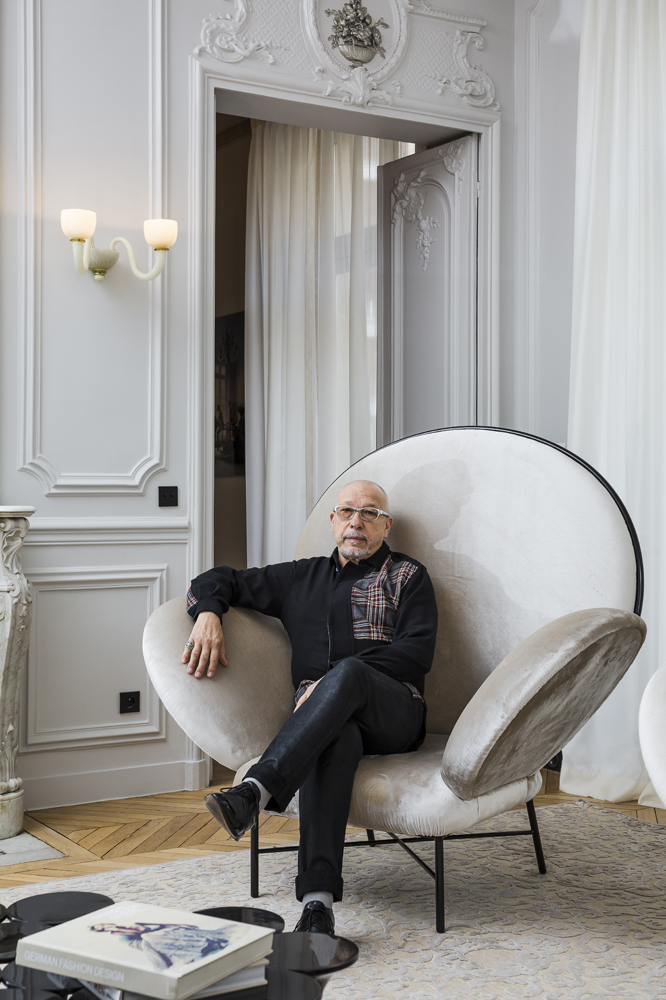 Interior designer Gérard Faivre.
The post A sophisticated home takes inspiration from haute couture appeared first on Home Journal.