Leading Nation – the team behind some of Hong Kong's most popular eateries like Elephant Grounds, Wagyumafia and The Diplomat - is launching yet another exciting concept.
The new hospitality destination, Forty-Five, will occupy 20,000 square feet at the top of Landmark's Gloucester Tower in Central, combining art, lifestyle, and dining in one location. Its opening will happen in stages, starting in April.
The multi-concept venue will house five concepts - the Shanghainese restaurant The Merchants; a Japanese steakhouse called Kaen Teppanyaki; a cocktail bar named Cardinal Point; and a French fine dining restaurant named The Cristal Room, which is a collaboration between celebrated French chef Anne-Sophie Pic and Baccarat. There will also be a members-only social club centered on culture and innovation called the Gloucester Arts Club.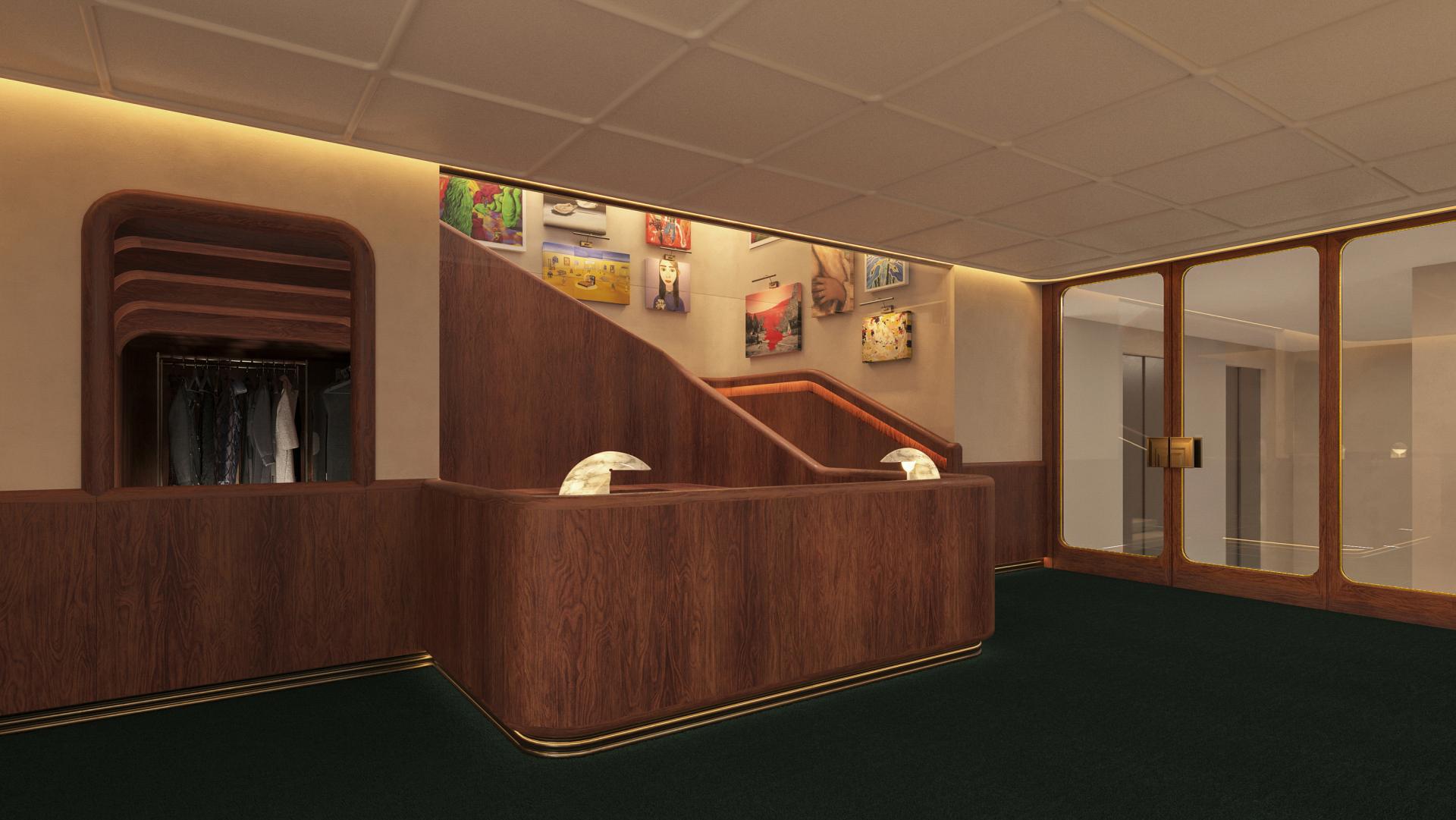 The Merchants, Kaen Teppanyaki, Cardinal Point and the common areas of Forty-Five were all designed by Sean Dix of Dix Design + Architecture – who also worked on Mora, Basehall 02 and Yardbird, among others. LC Studio, the team behind Bianco & Rosso and The Old Man, designed the Gloucester Arts Club.
An ever-changing collection of art curated by WoAW gallery's Kevin Poon will line the walls of Forty-Five, with artists such as Cai Guo-Qiang, Ayako Rokkaku, George Condo, Scott Kahn and more.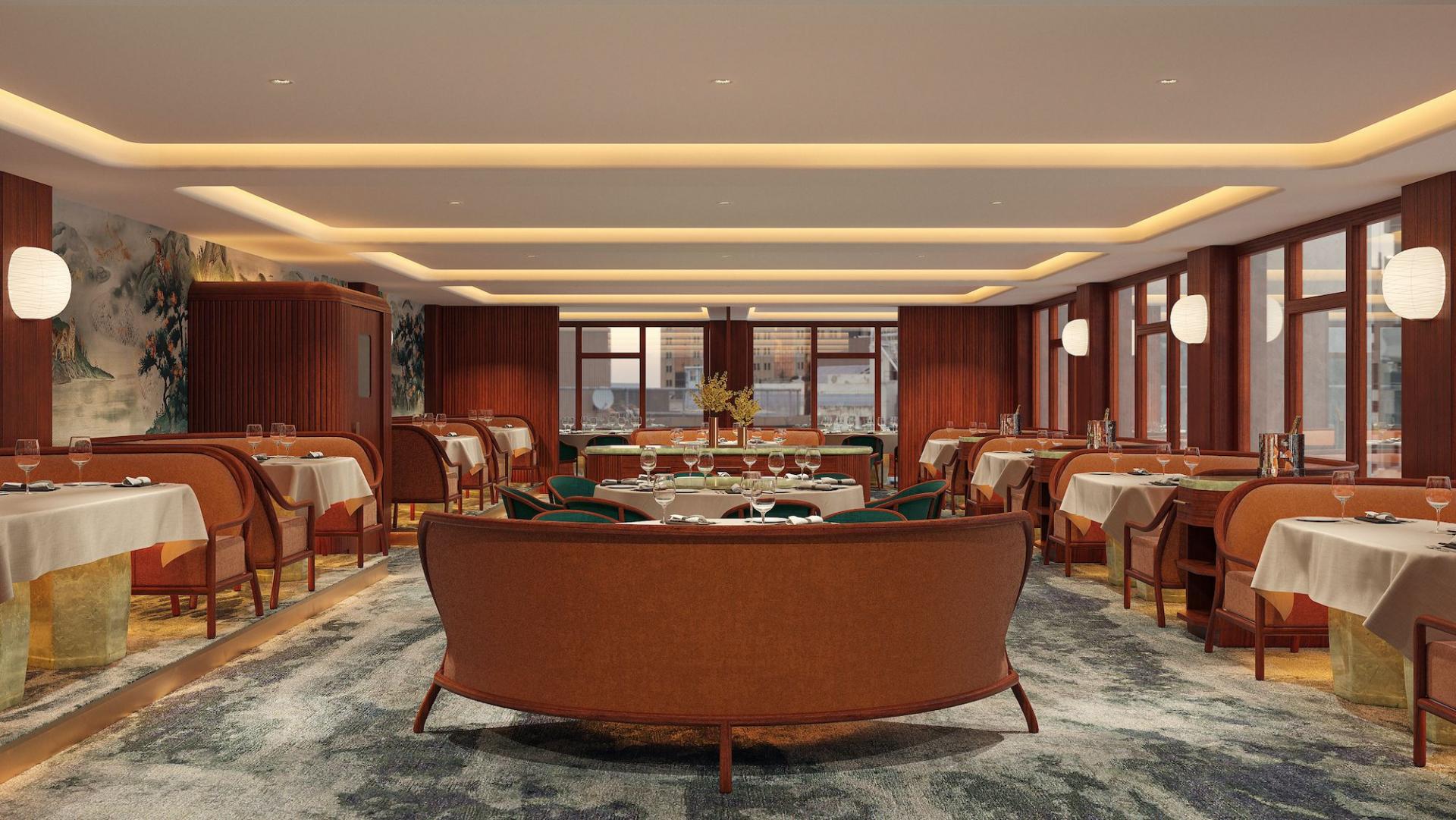 Shanghainese restaurant The Merchants will be the first venue to open in early April. It will offer modern Shanghainese cuisine and flavours from neighbouring regions such as Jiangsu and Zhejiang. The restaurant's interiors, which pay homage to Belle Epoque Shanghai, are a collaborative design between Dix Designs and Victoria Tang-Owen of Thirty30 Creative. Expect an elegant cherrywood banquet with intricate jade onyx details in the interior and embroidered wallpaper handcrafted by artisans in Wuxi on the walls.