On the coveted Portuguese Riviera, this contemporary interior of this house complements the appearance, spatial narrative and experience of the house.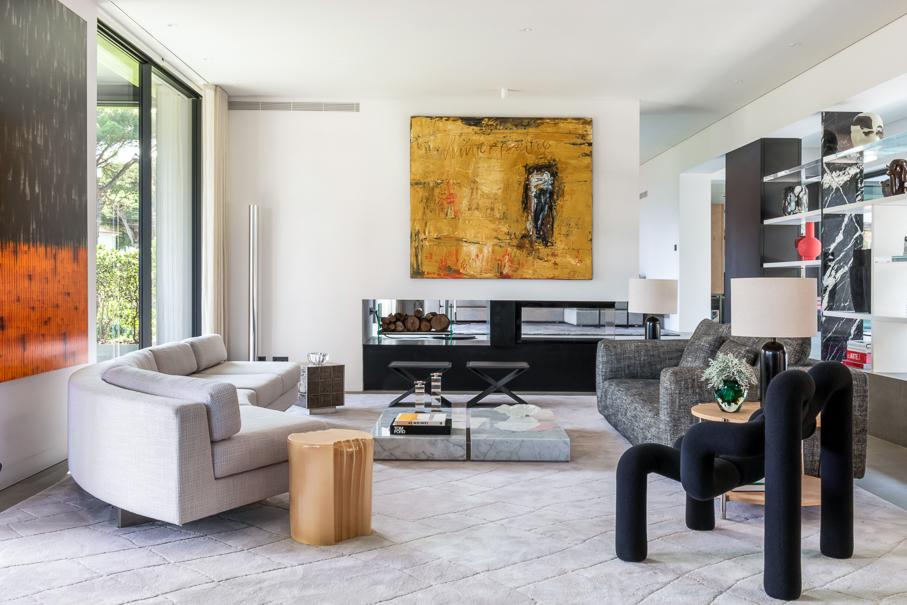 Designed by studio Cristina Jorge de Carvalho, the client's collection of contemporary art is the main inspiration for the project. The brief was to create a contemporary home that would be comfortable for a family of five, yet elegant enough to showcase the client's art pieces and practical enough for entertaining guests.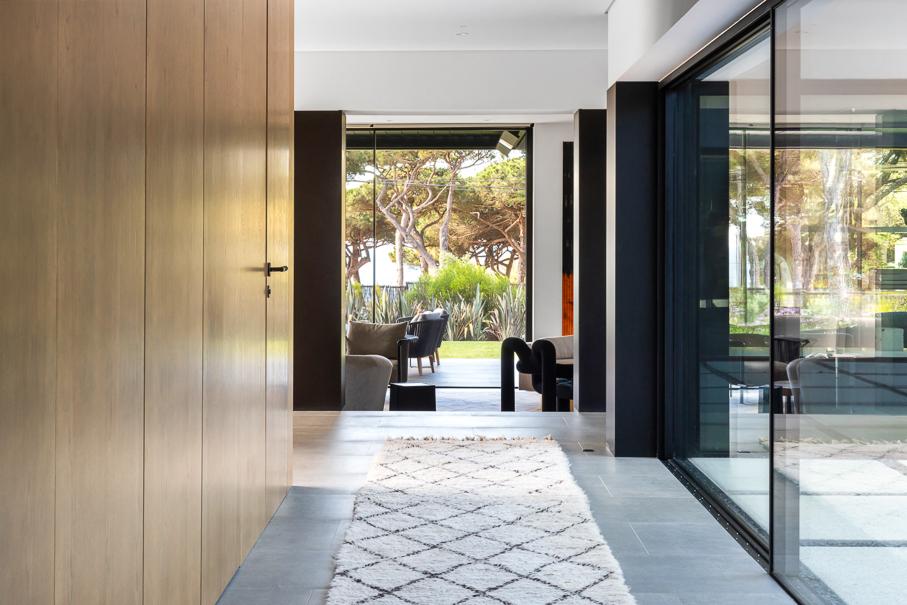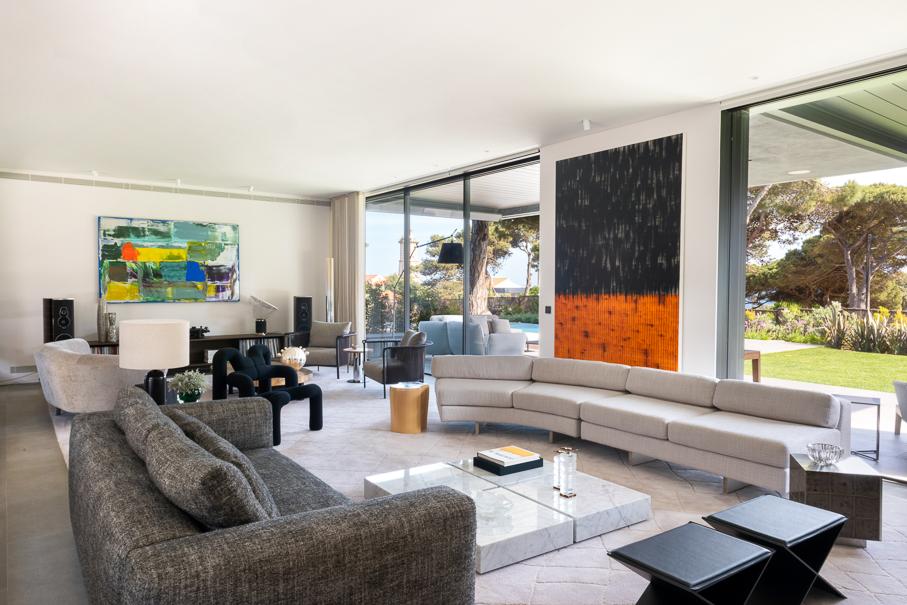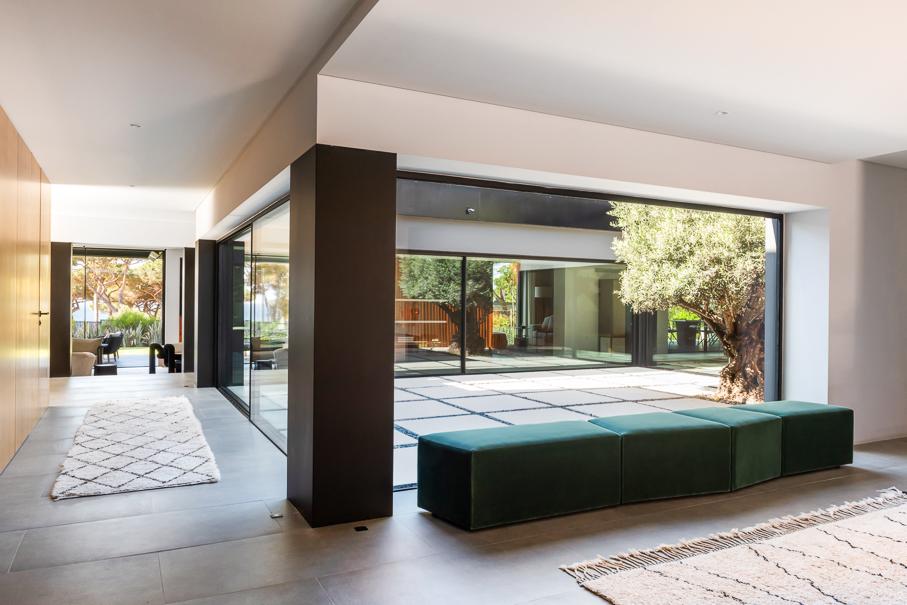 The choice of a neutral colour palette and natural wood allows the art pieces and existing architecture to shine. The matching floors in the interior and exterior spaces give visual continuity, blurring the division between indoor and outdoor.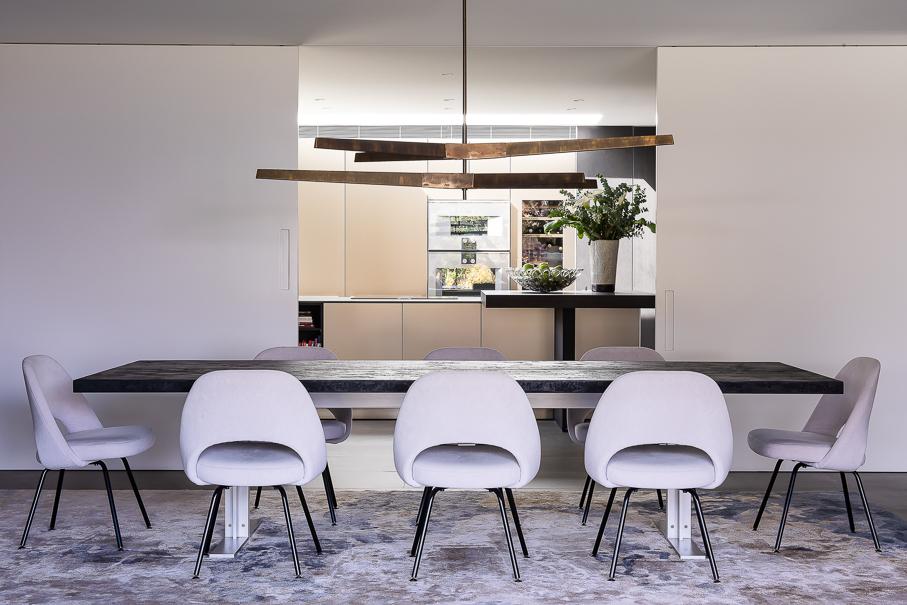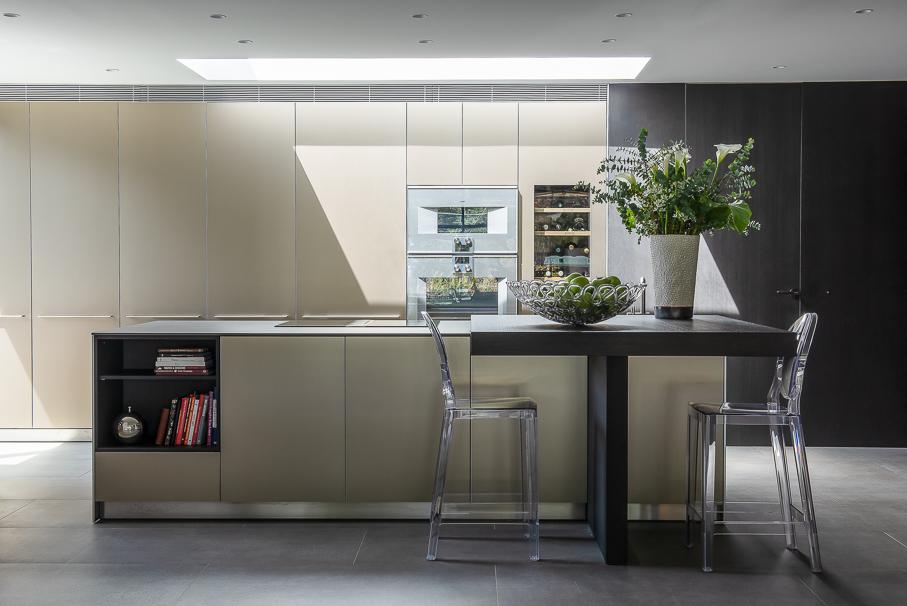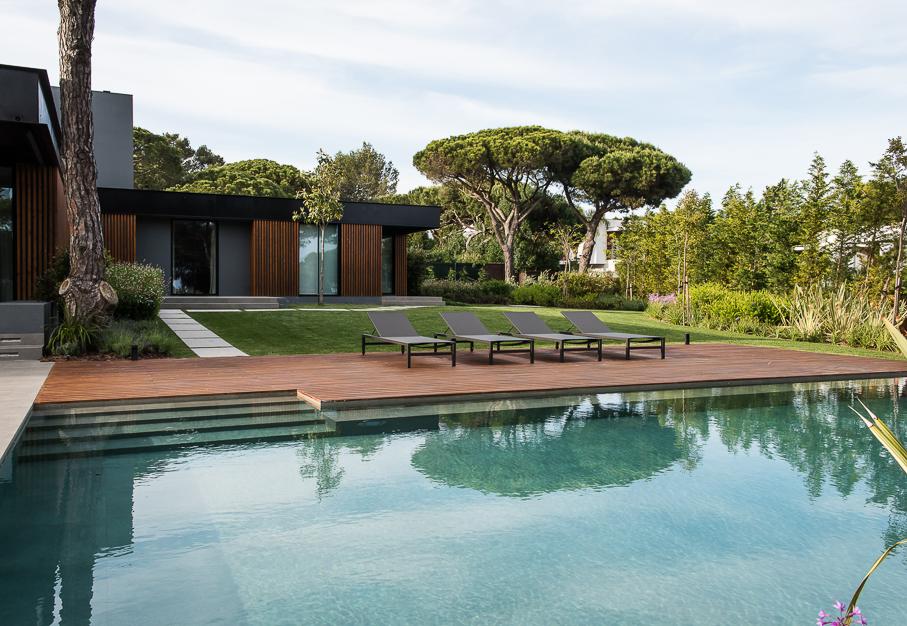 In the living room, custom floor-to-ceiling shelves crafted in black marble and acrylic emit natural light in. Throughout the dwelling, custom-designed furniture and pieces by Cristina Jorge de Carvalho and contemporary design classics cater to the client's specific needs.