Näset, a narrow peninsula off the southwest tip of Sweden, is better known for its rocky coastline, abundant golf courses and quaint summerhouse cottages than it is for its contemporary architecture. At first glance, there doesn't appear to be anything remarkable about the windowless wooden box tucked away in this densely populated Gothenburg suburb. However, step across the timber threshold and the Mediterranean-inspired villa, designed by renowned Swedish architect Gert Wingårdh, transports you to a breathtaking oasis of calm and tranquillity.
Villa Kristina, the home of car designer Anders Bergström and judge Kristina Lagercrantz, together with their one-year-old daughter Ingrid, sits on a rocky piece of land that has been in Kristina's family for five generations. In order to avoid the expensive, disruptive excavation of the stony site, Gert designed the wooden villa to sit atop a series of columns, with the house appearing to float lightly above its rocky landscape.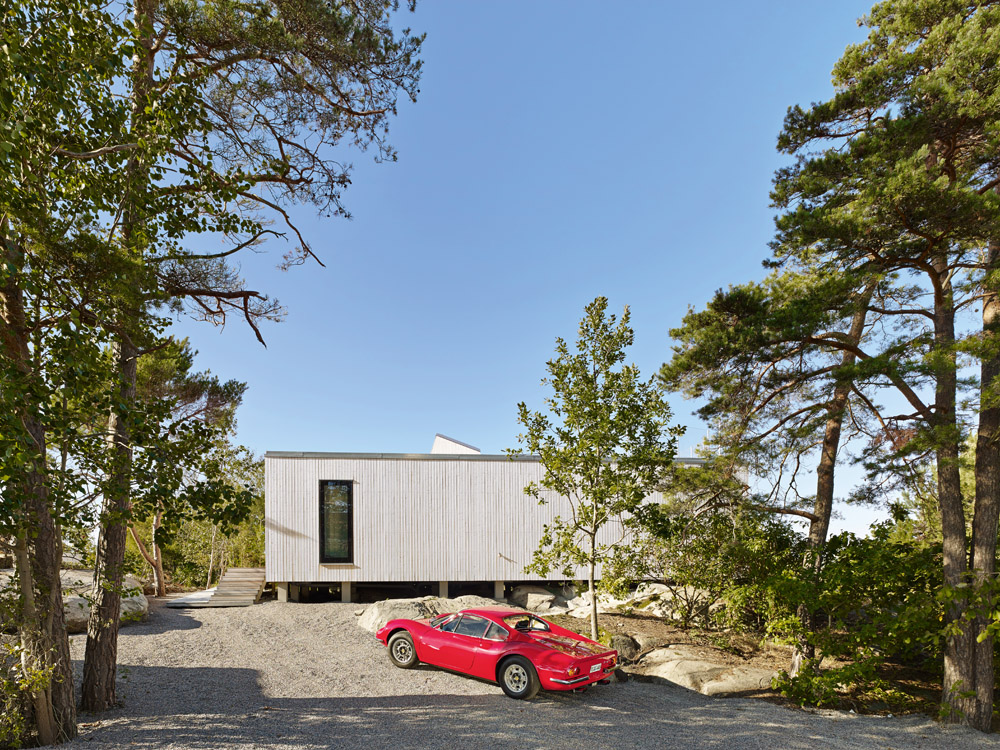 From afar, Villa Kristina looks as if it has no windows, emphasising its privacy; the timber cladding contrasts with the gleaming Ferrari Dinos.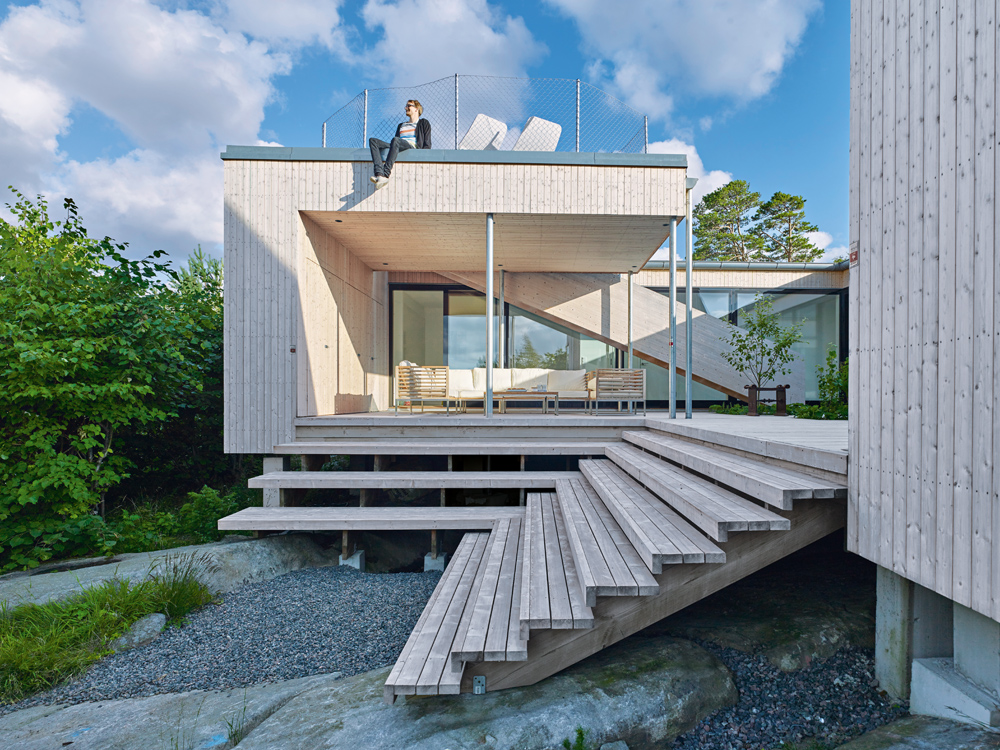 A set of stairs lead down from the courtyard to the landscape beyond.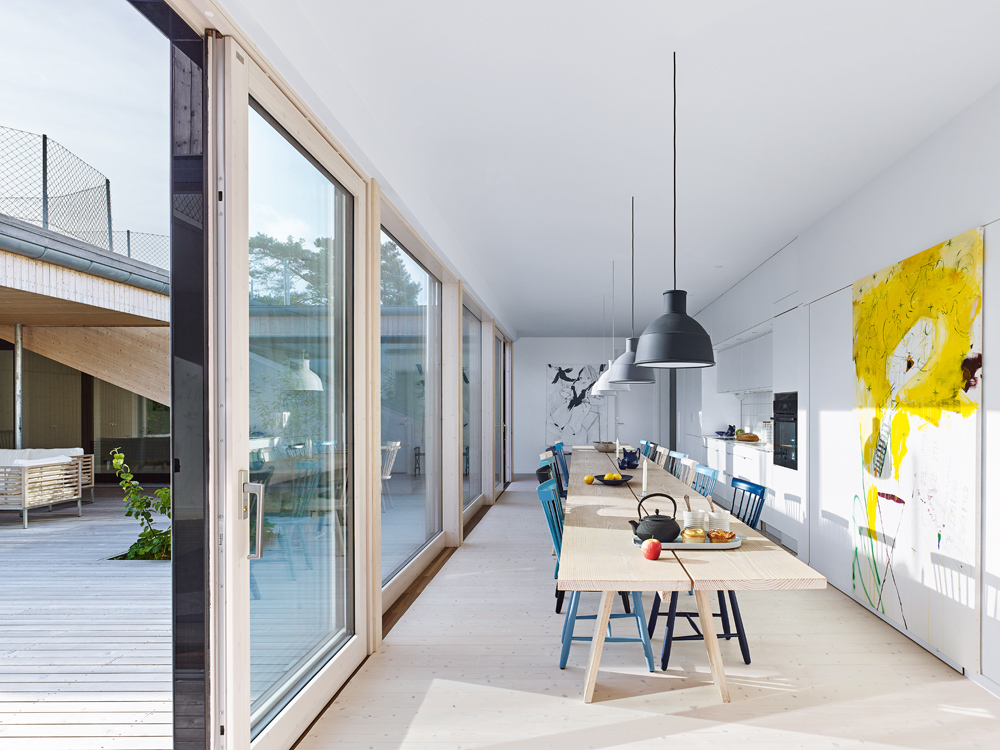 An impressive dining table based on a traditional trestle design runs the length of the open-plan kitchen and dining area, seating up to 26 people.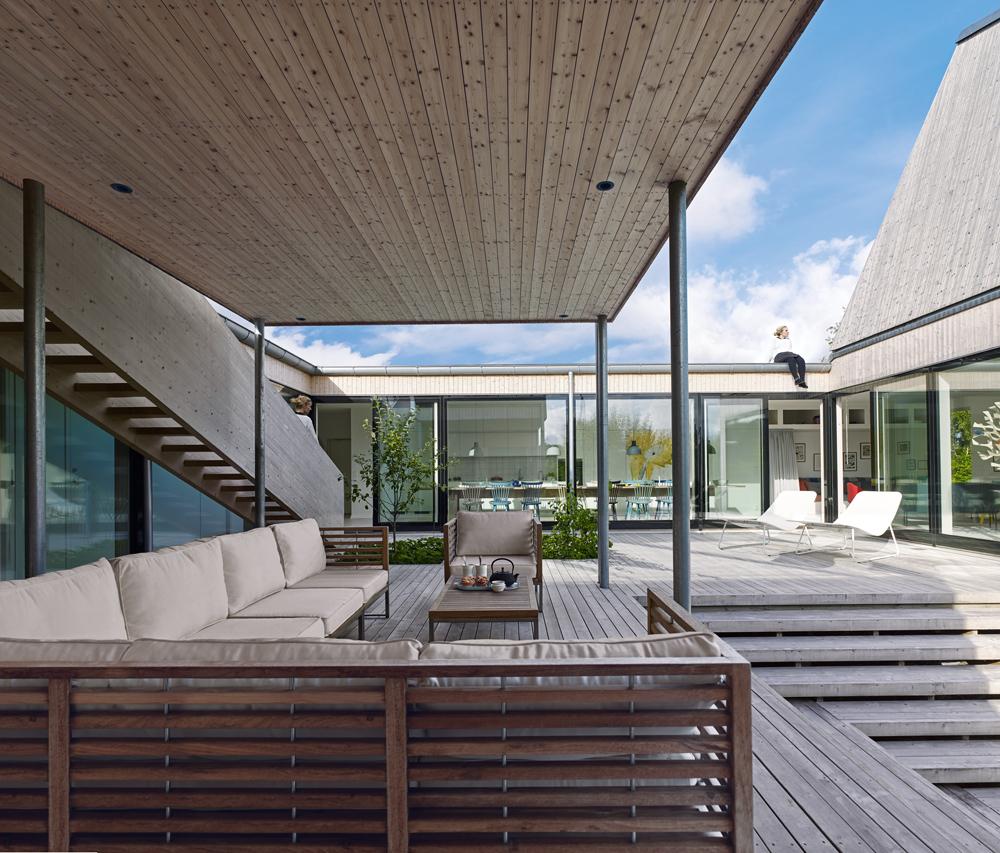 Slender steel columns support an overhang to create a sheltered external living area with locally designed sofas by Salt Trädgårdmöbler.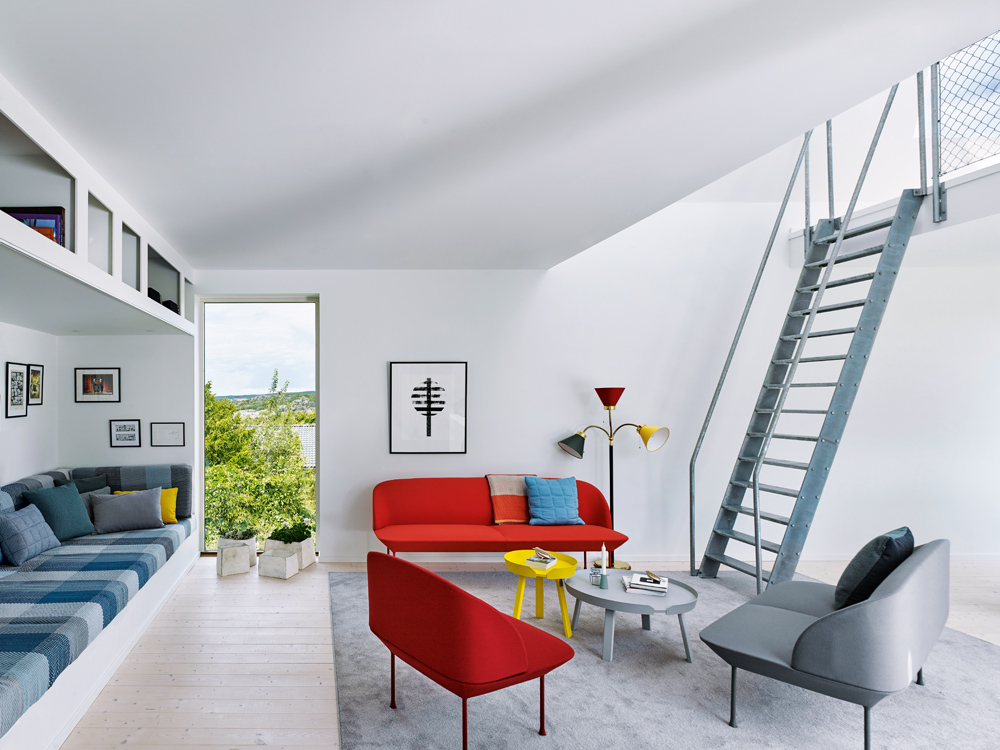 Furniture comes in vibrant colours, standing out from the home's neutral shell.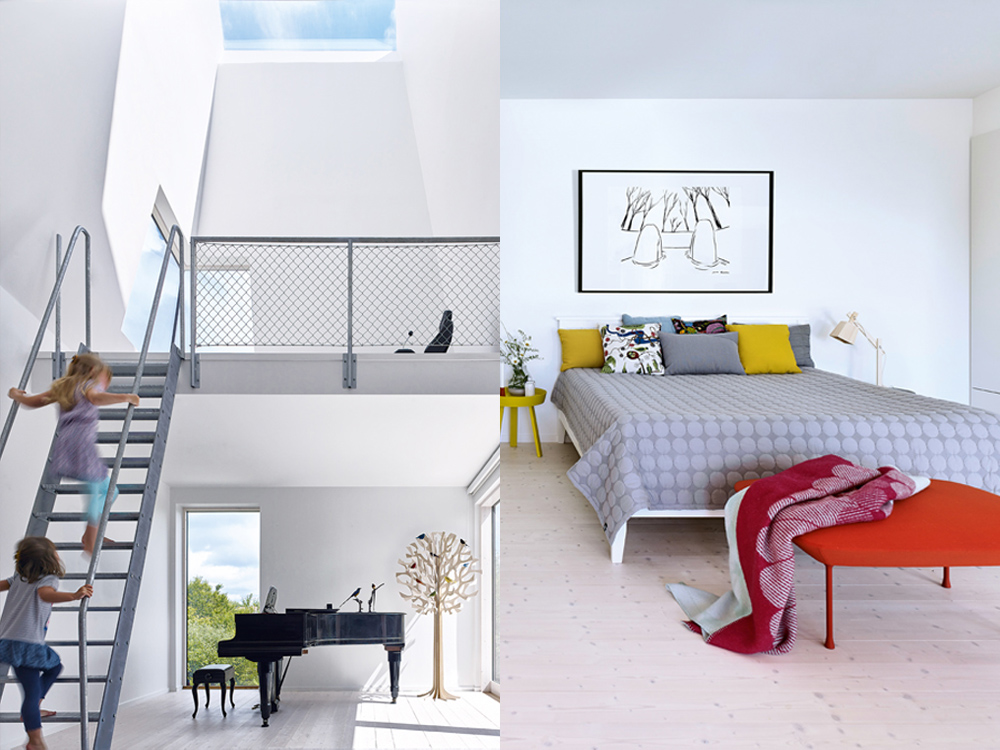 The Grotrian Steinweg grand piano stands elegantly beneath the tower's mezzanine level. The soft grey Hay Dot bed cover matches with the reversible throw blanket from Normann Copenhagen.
The post A family home is transformed into a peaceful summer getaway appeared first on Home Journal.