Every detail at this Japanese-inspired home reflects the passion of its owners for both wine and entertaining guests.
This stunning three-bedroom home at Maya by Nouvelle in Yau Tong is owned by a wine enthusiast-couple who love entertaining guests. They wanted their personality and passions reflected in every corner of the house, and the designer brought their dream to life by creating a Japanese-style home with wine as the overarching theme.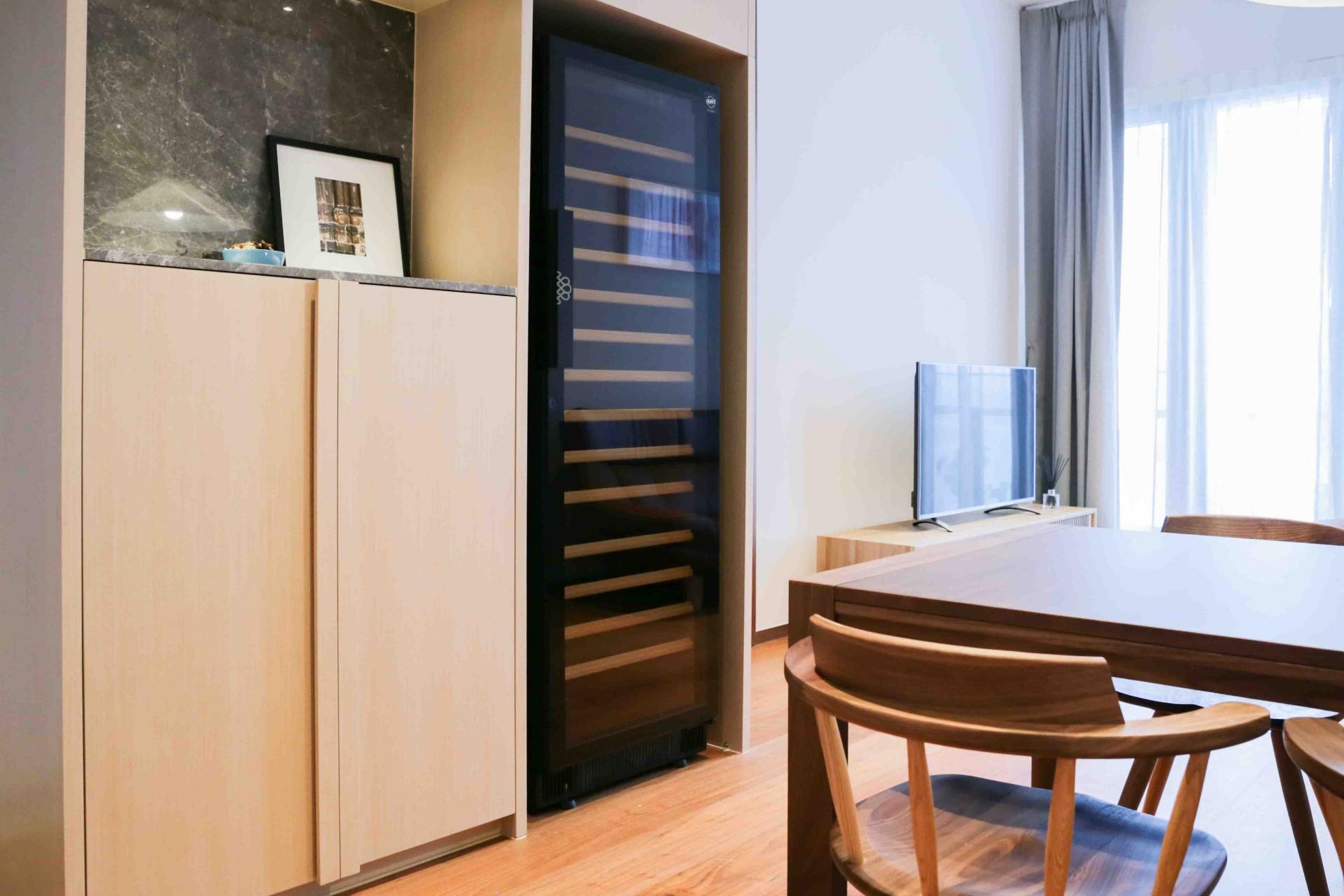 The designer's vision for this exquisite home was to showcase the couple's love for wine, featuring a tall wine cabinet and a marble-designed bar in the dining room, creating an atmosphere of nobility and affability. The beautiful black-framed glass cabinet, displaying delicate wine utensils, adds to the allure of the home. A light wood TV cabinet with remote-friendly strips complements the minimalistic Japanese style of the house, while the sumptuous dark-toned leather sofa elevates the elegance of the space, inviting homeowners to relax in sophistication.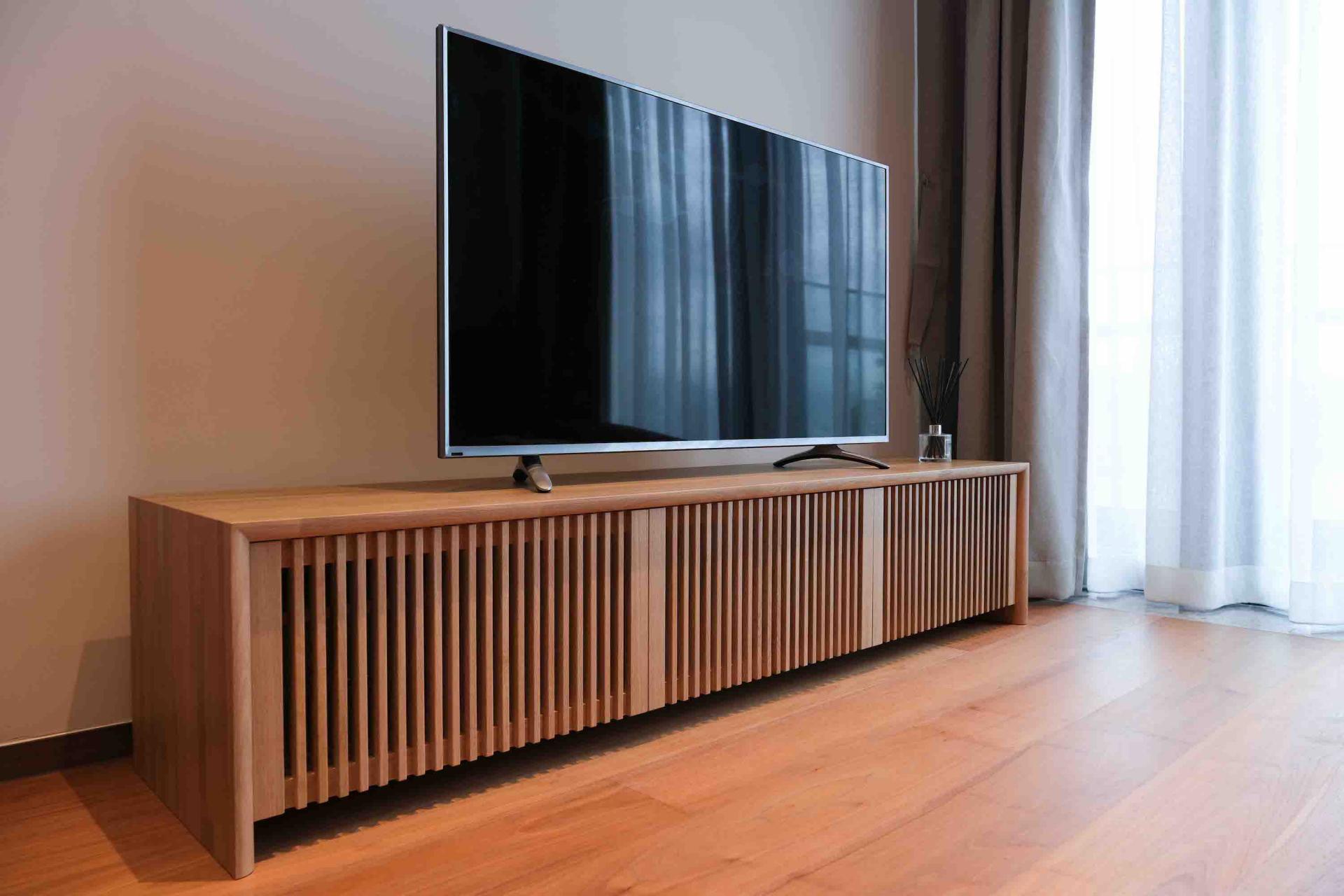 In addition to an adoration for red wine, the homeowner's fascination extends to whiskey where an extensive collection of classic wines is thoughtfully curated. A designated room is meticulously designed with a platform and double-sided cabinets, providing ample space to store and display the prized assortment of the amber liquid gold. This one-of-a-kind display room becomes the centerpiece of the household, captivating the attention of all who enter. In contrast, the use of dark wood in the storage room, deviates from the interior color scheme as the opulent liquor emits a robust image. Luxurious window cabinets with delicate LED lighting are meticulously installed to showcase the collection. Embossed patterned glass and sleek metal handles complement the cabinet doors, further elevating the sophistication of the room.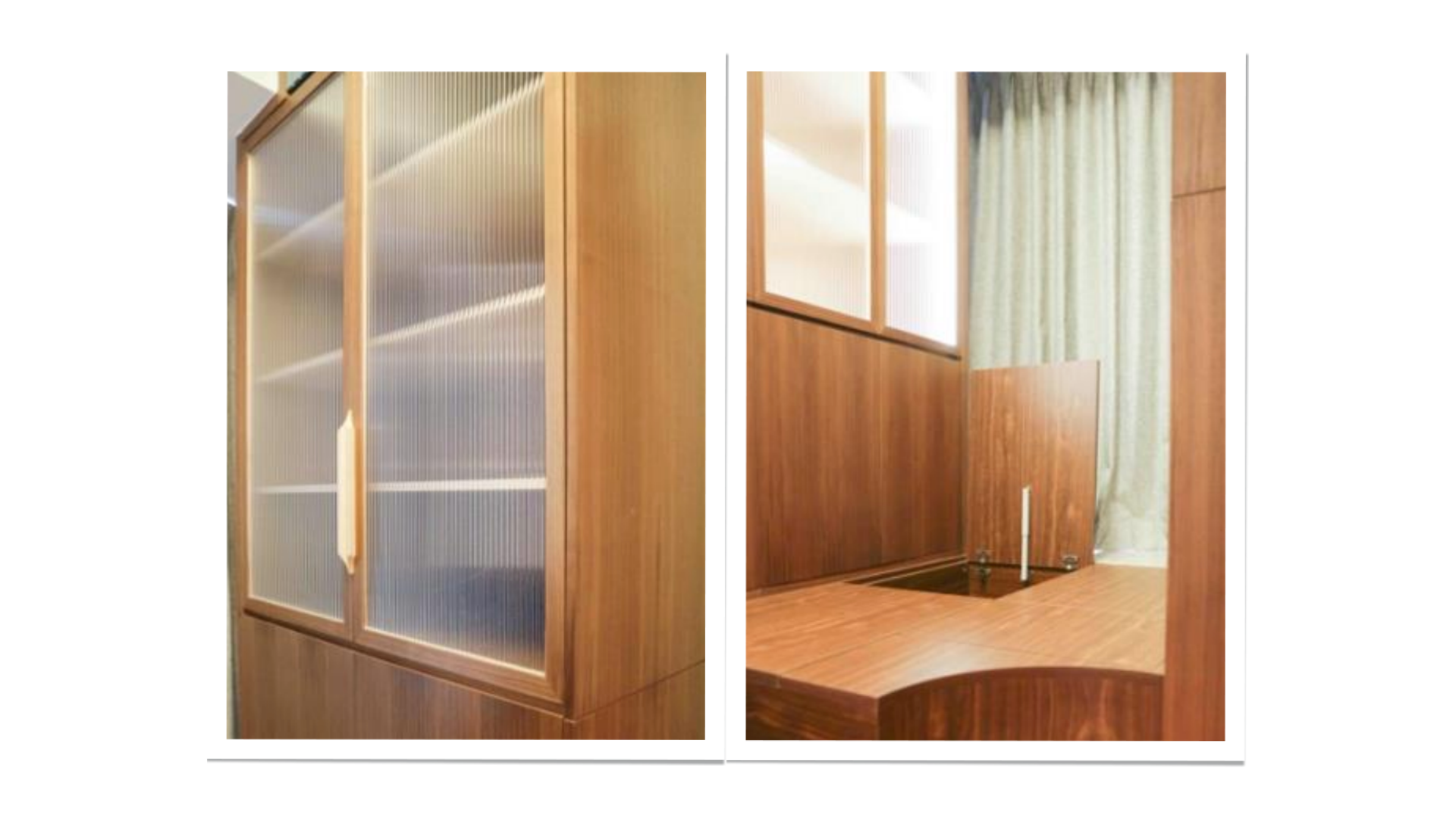 The OUT OF STOCK team demonstrates their wealth of expertise in the Japanese minimalist style as they incorporate several alterations to the primary design elements, tailored to satisfy the residents' individualized necessities, inclinations and lifestyles. The exquisite hues of deep and light shades are complemented by marble, polished metal and refined glass.
Follow us on Facebook, Instagram and YouTube, and subscribe to our newsletter to get the latest news and updates.