Trendy metropolises and coveted cabins—been there, done that. How about traversing further out to a faraway oasis of mystique and calm?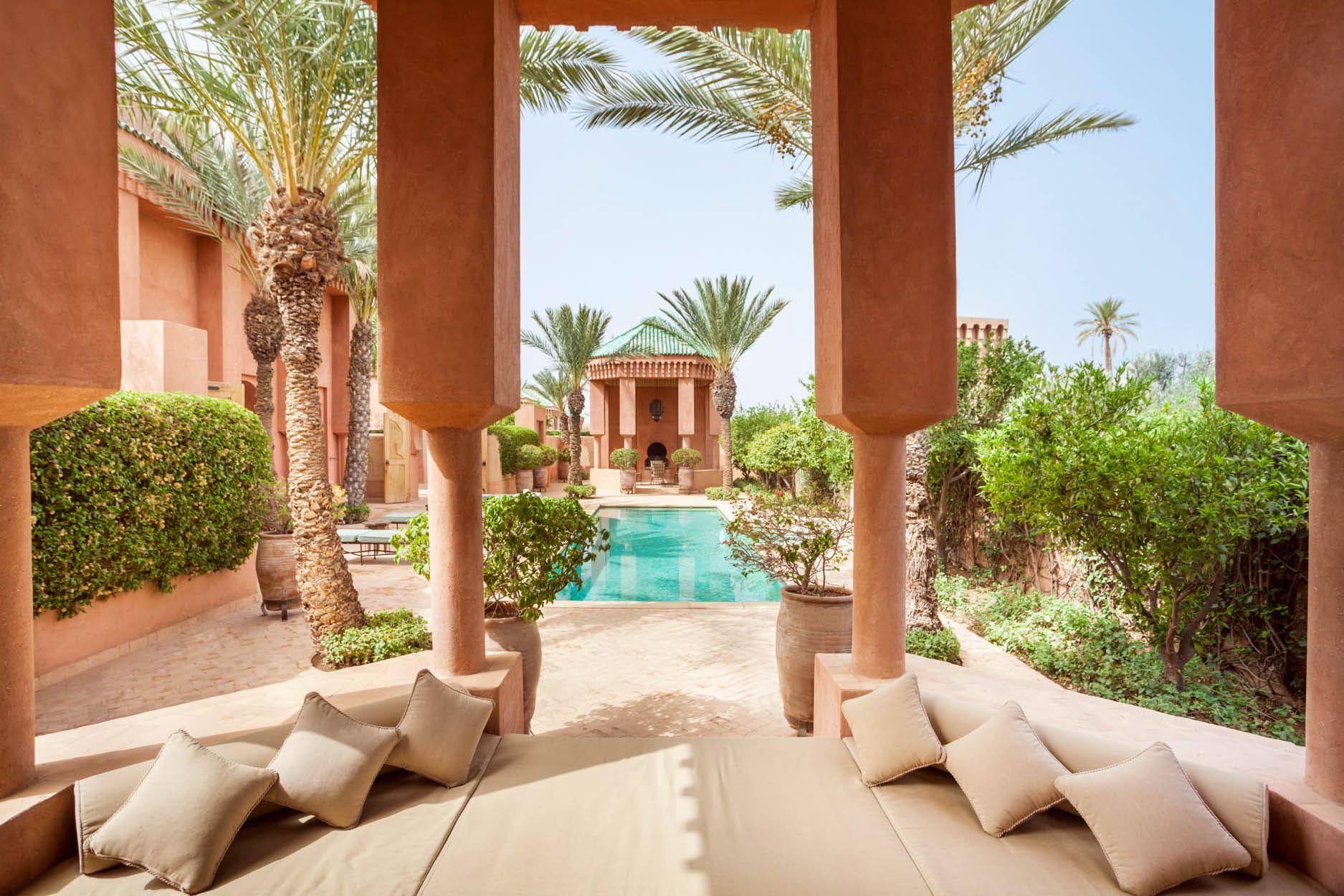 Nestled within mountainous, olive tree-cocooned landscapes just outside the UNESCO-protected city of Marrakesh, on the outskirts of Morocco, the Amanjena presents a majestic yet ultra-exclusive haven that fully lives up to its name—which can be translated to 'peaceful paradise'—and beyond.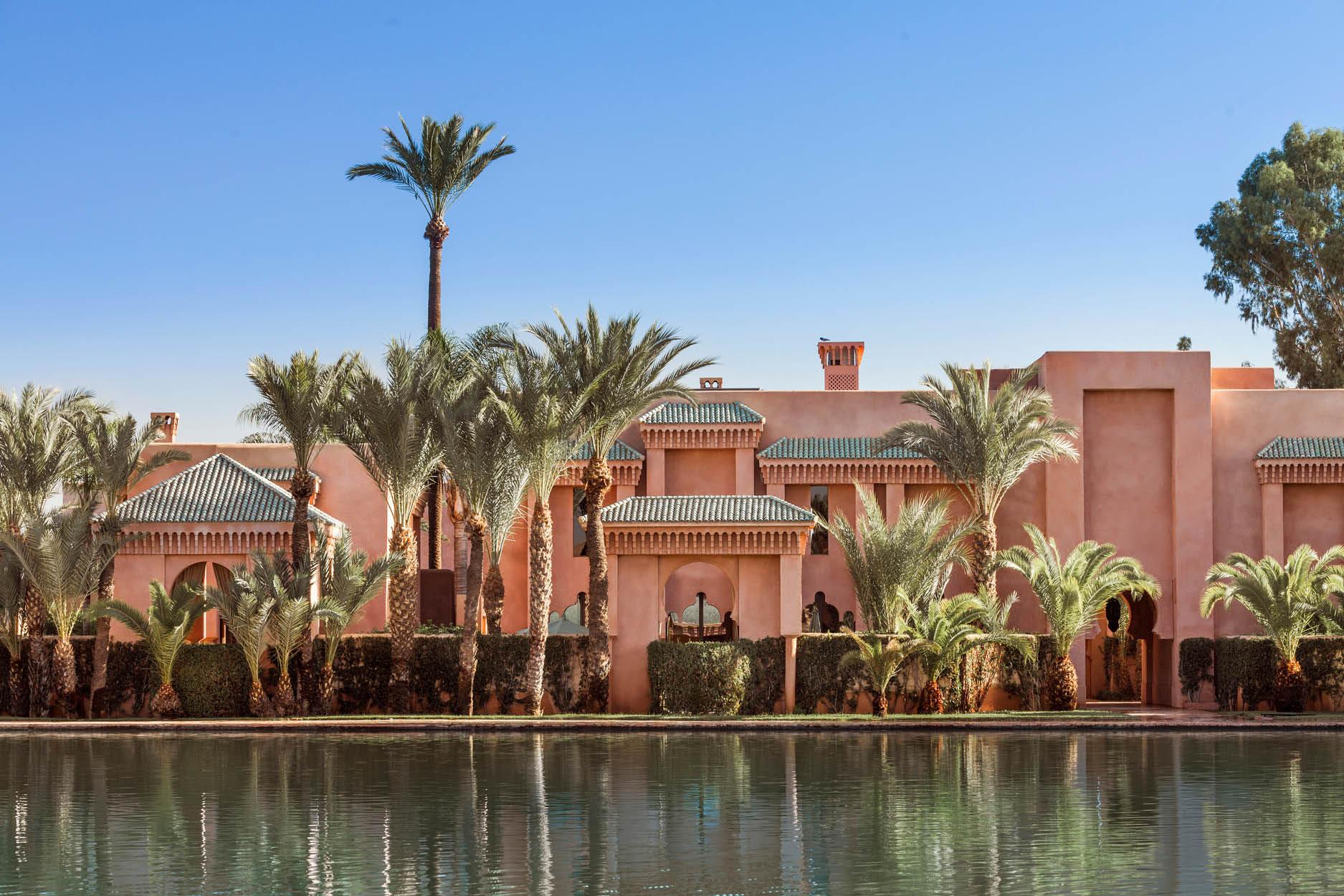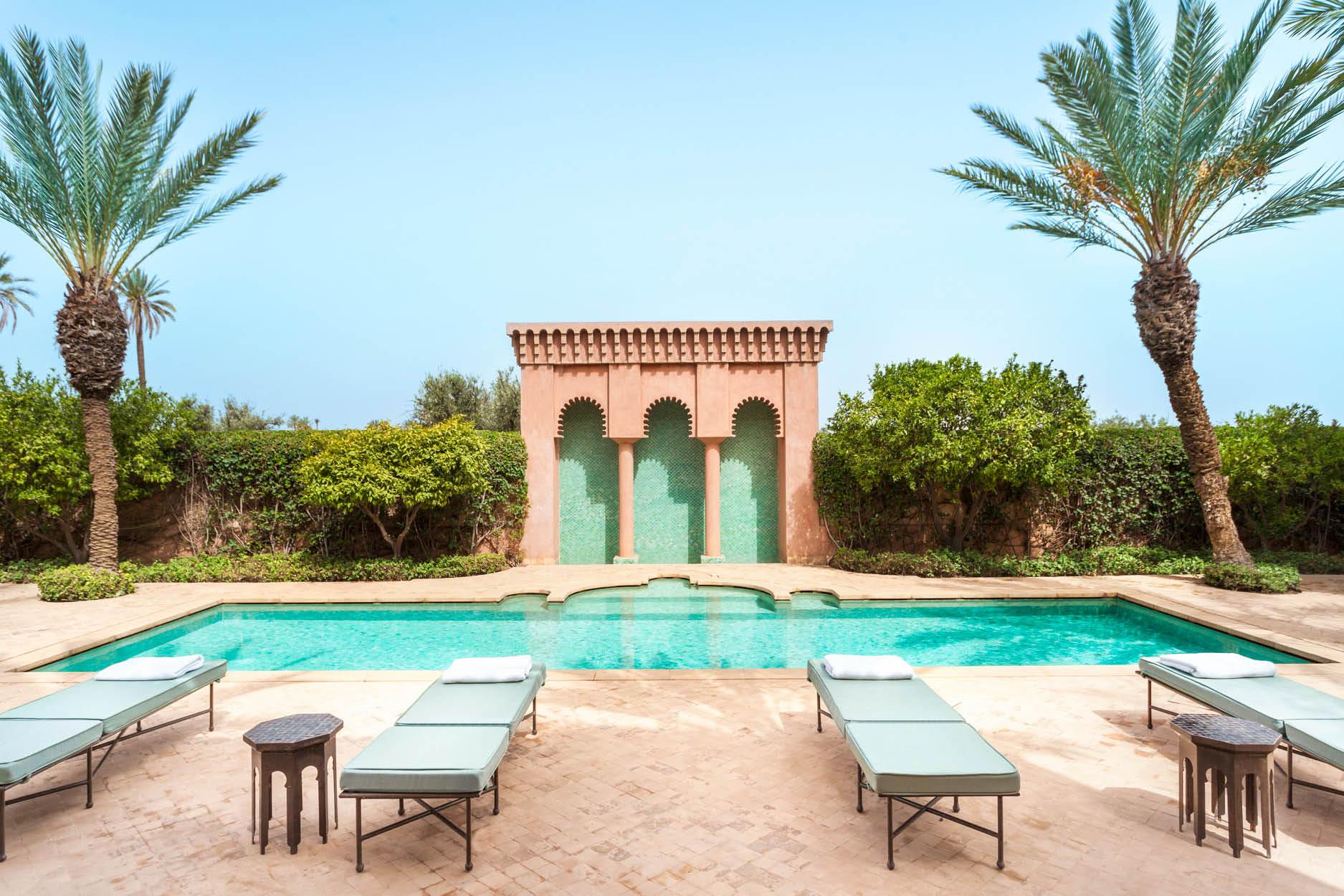 Designed by architect Ed Tuttle, this monumental 32 pavilion, 7-maison hotel embodies the very spirit of Moroccan aristocratic culture while infusing the Red City's alluring silhouettes and famed palettes of peach, rose pink, honey and sage green into its stone-walled structures. Moorish details adorn interior elements such as decorative arched ceilings, chiselled pillars and embellished door frames, lending to a new sense of wonder at every turn.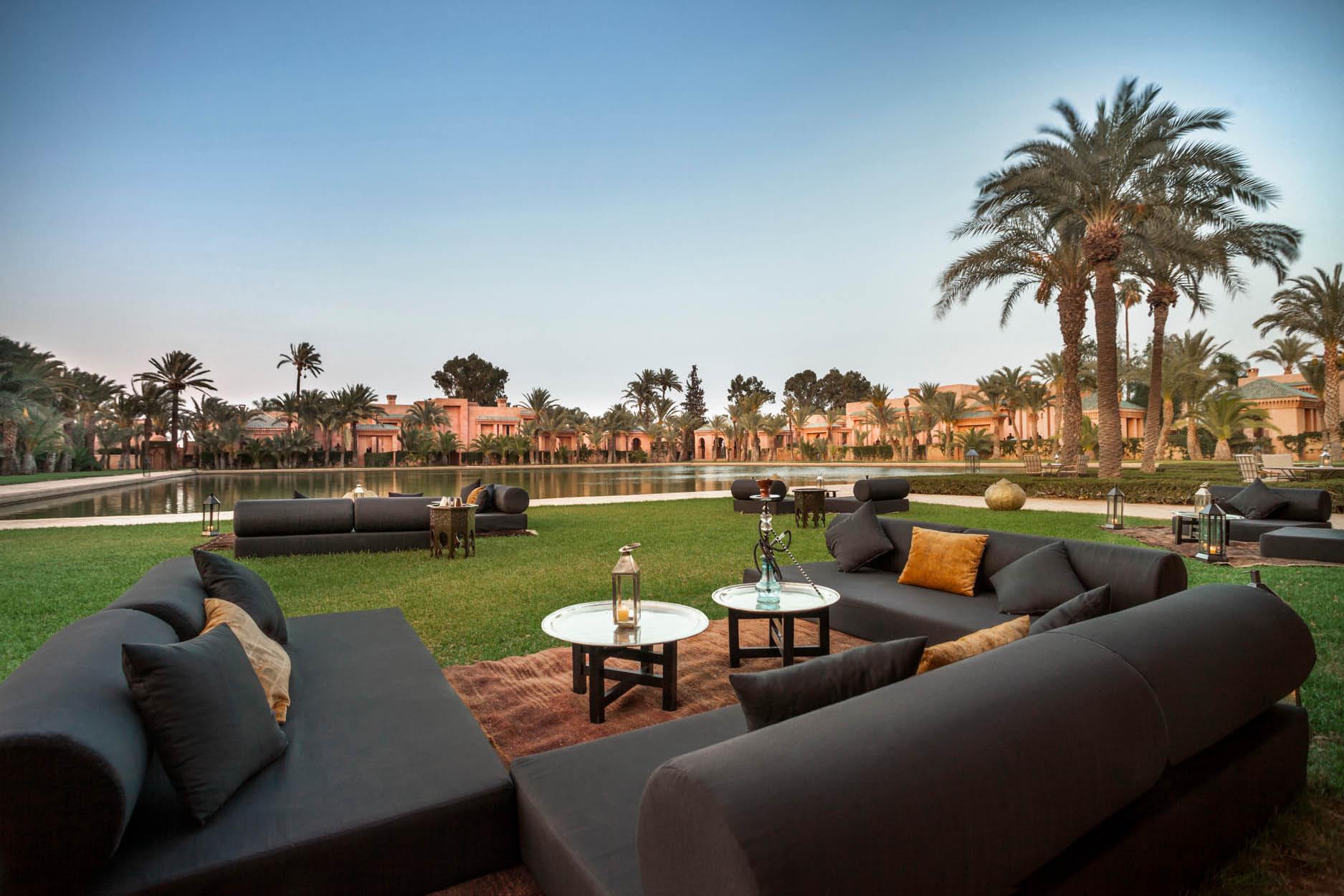 A massive Arab-style entrance leads into Amanjena's grand lobby imbued in exotic charm. Features include sandy clay roofing, two-storey lounges, glazed Moroccan tiles and ziggurat design realised using old-time techniques. A jade-coloured fountain is flanked by soaring palm and olive trees, while to the side, colonnades open up to sprawling vistas of water fronts and the Atlas Mountains that rise up to 13,000 feet.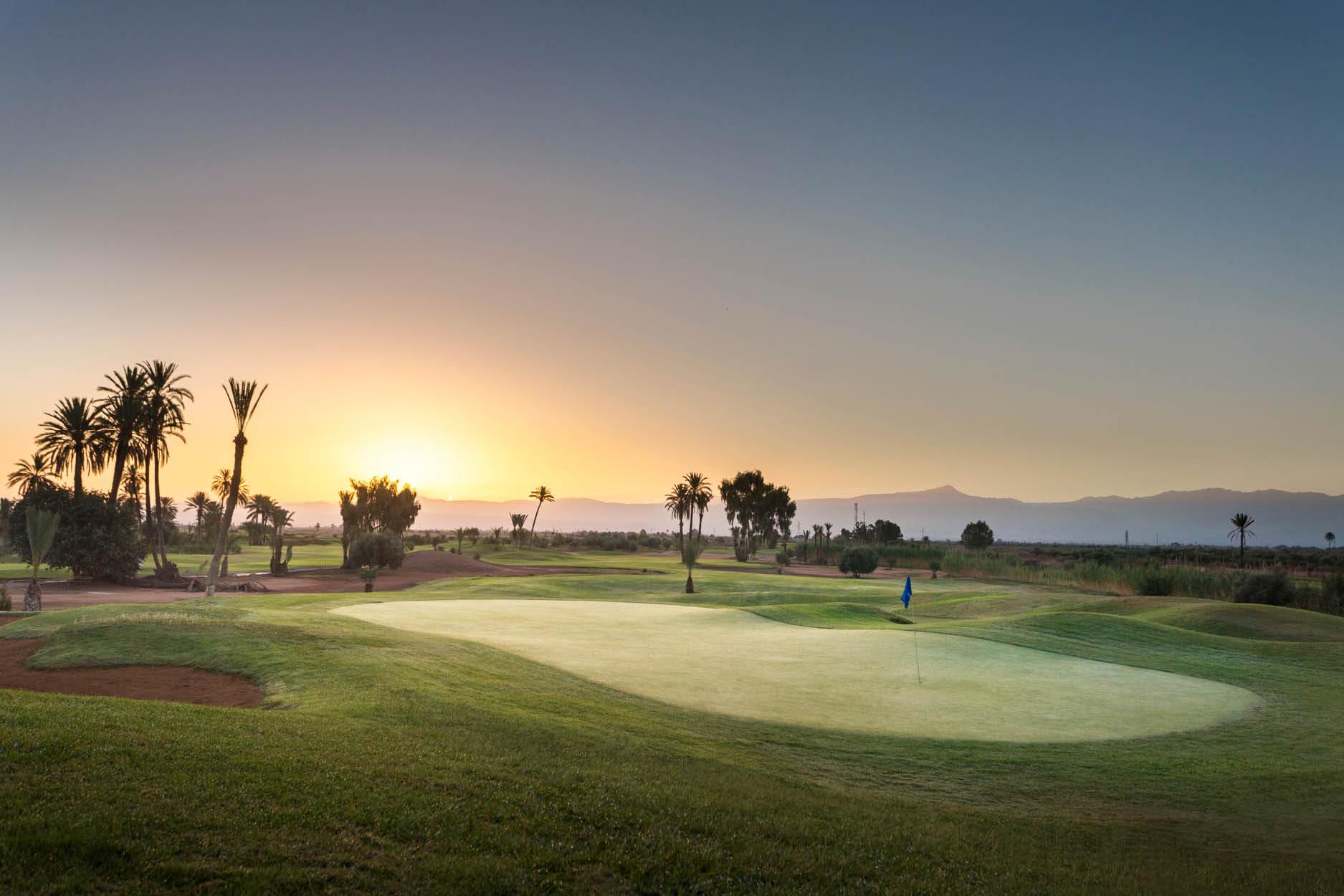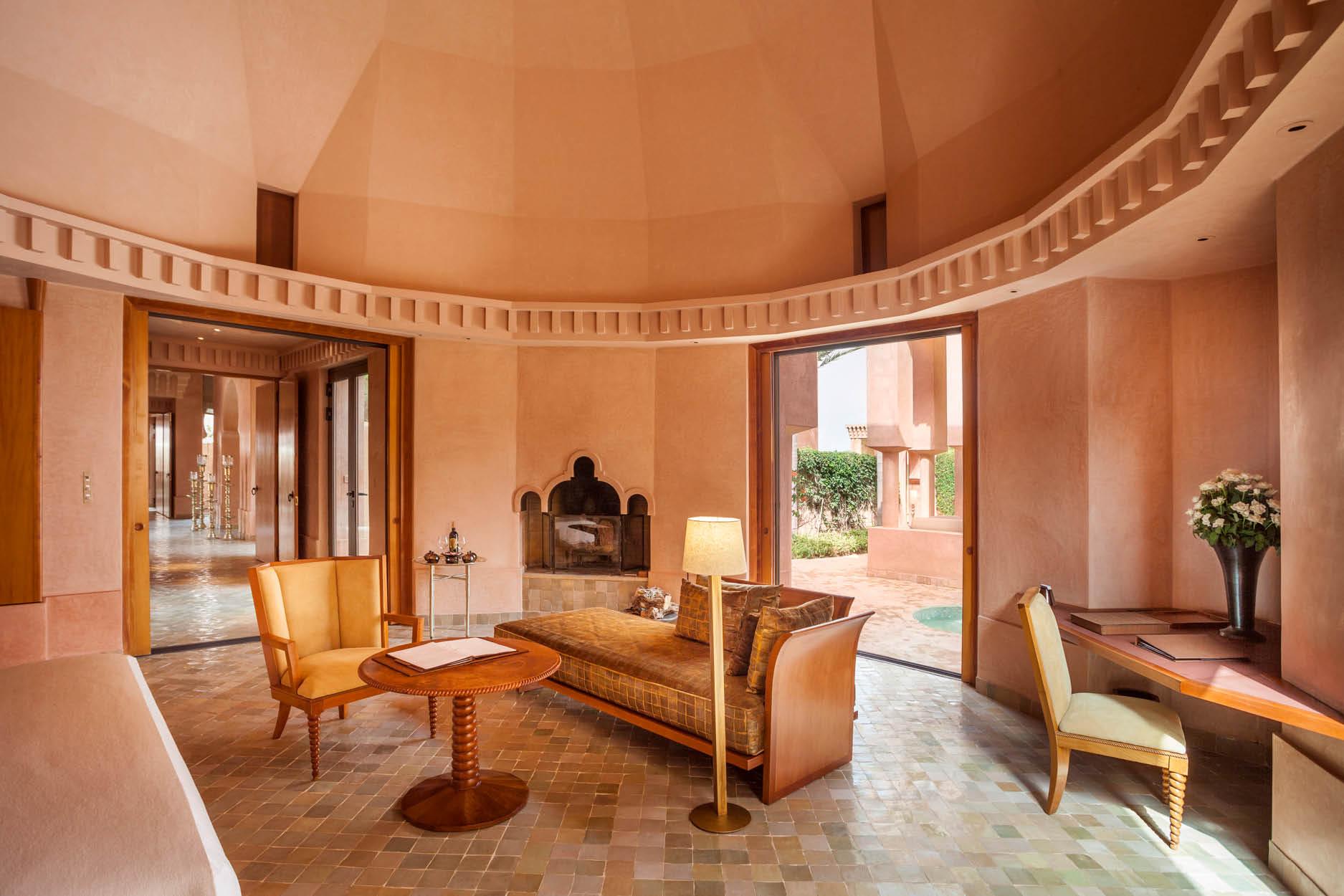 The 39 pavilions and maisons—modelled after a typical Moroccan townhouse—boast high ceilings, majestic views and well-appointed interiors fit for the biggest blockbuster—just about right, since it was where the 2010 film Sex and the City 2 was filmed.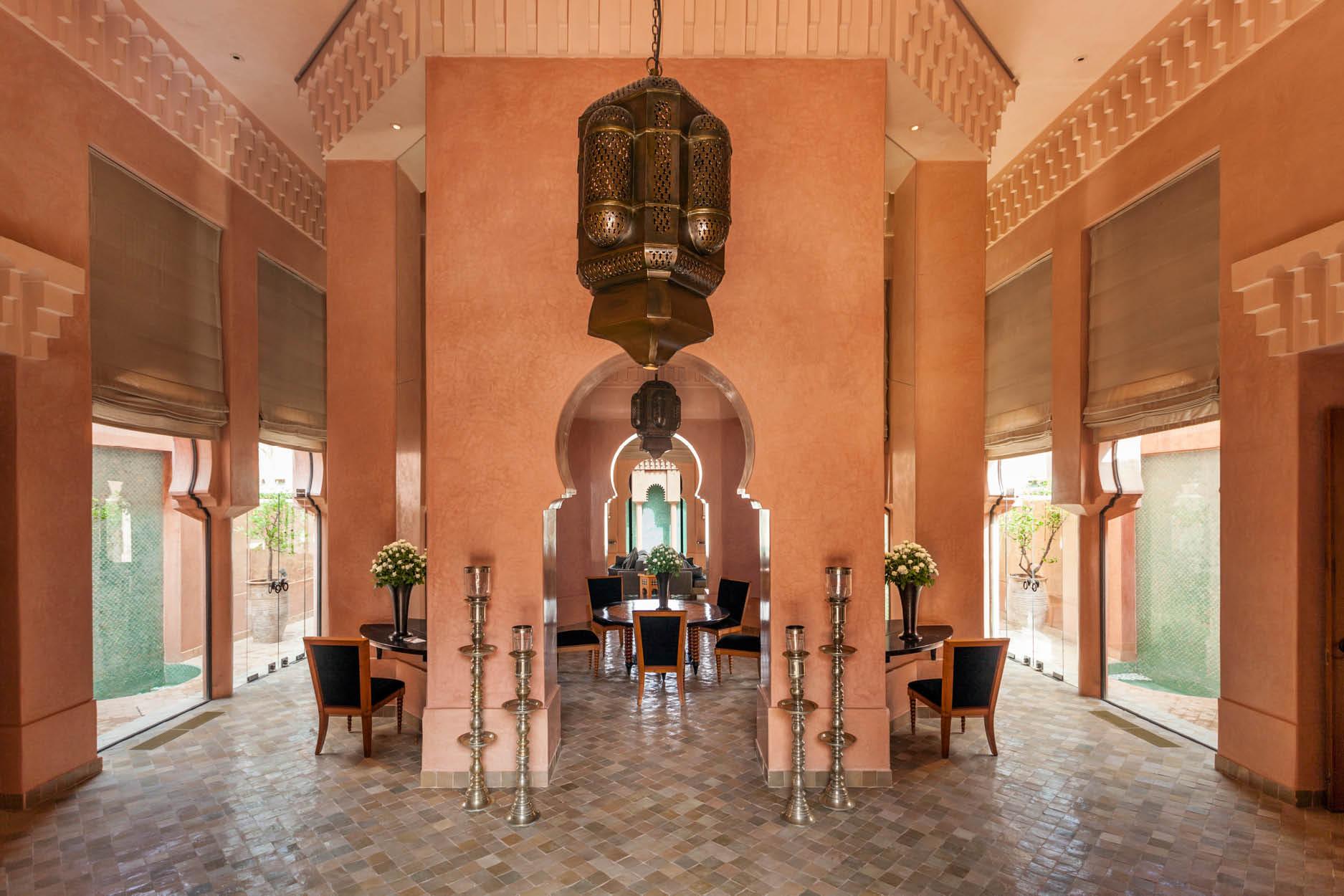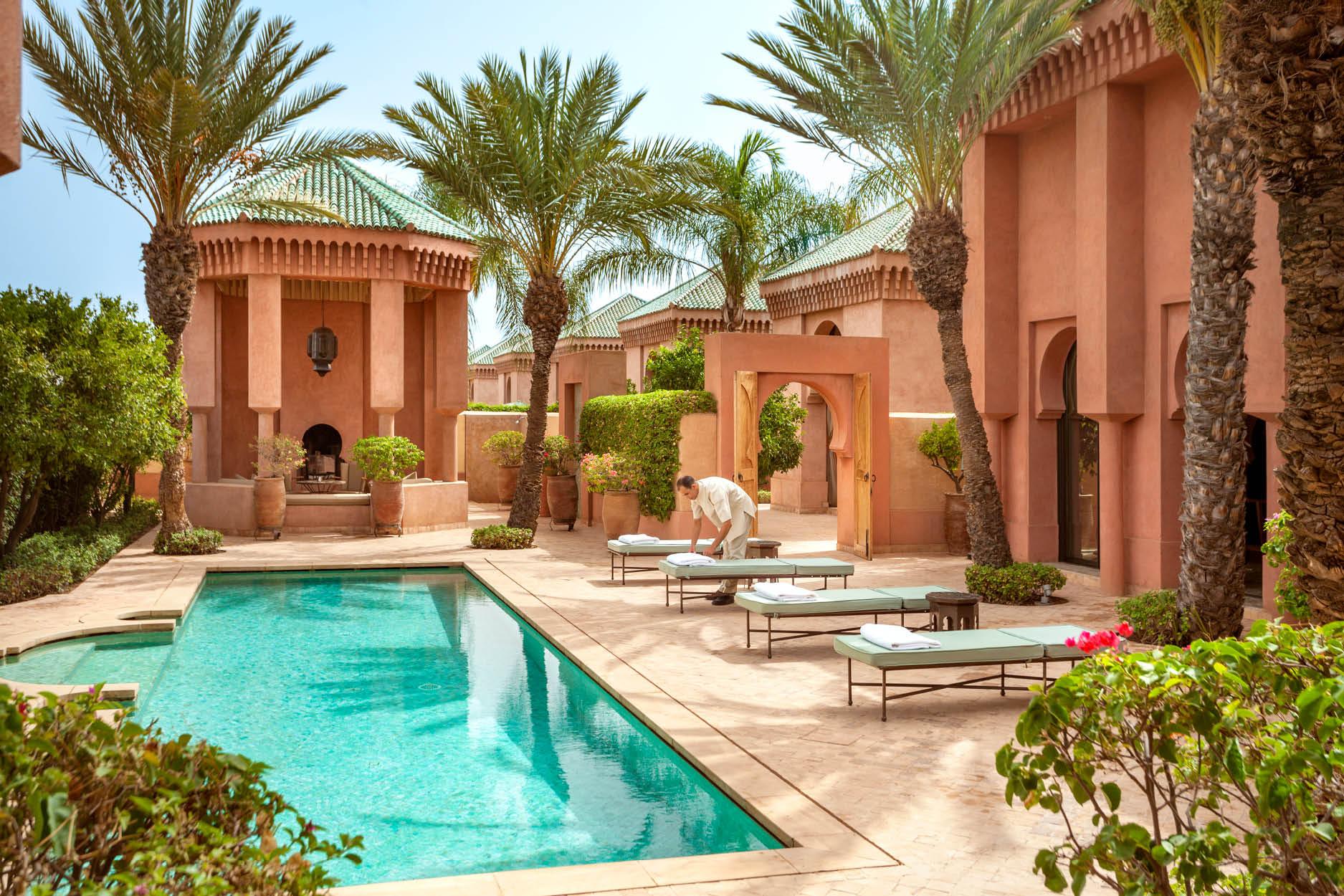 Many accommodations even come with its own their own private garden oasis and heated pool—providing the perfect respite for Morocco's chillier winter months.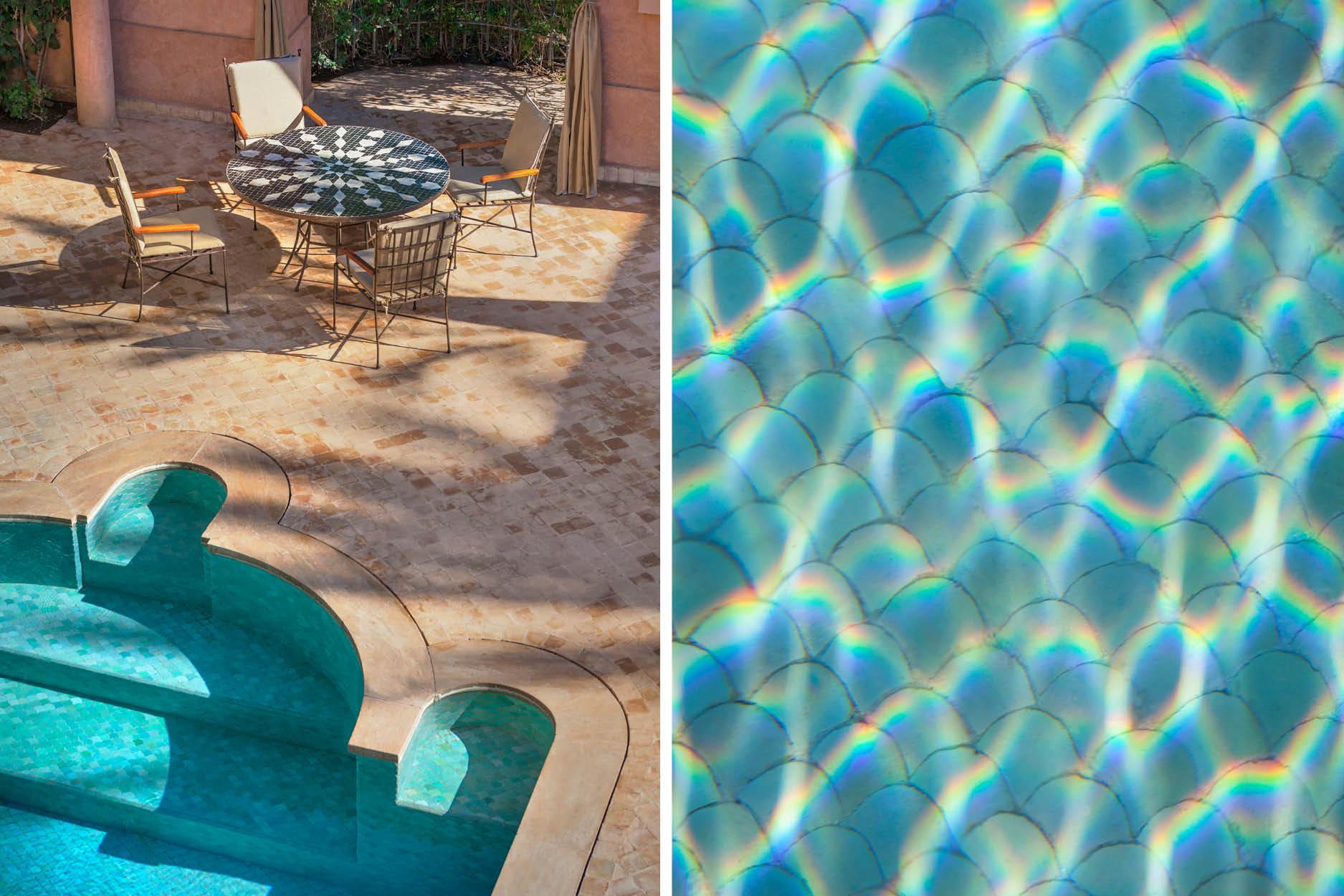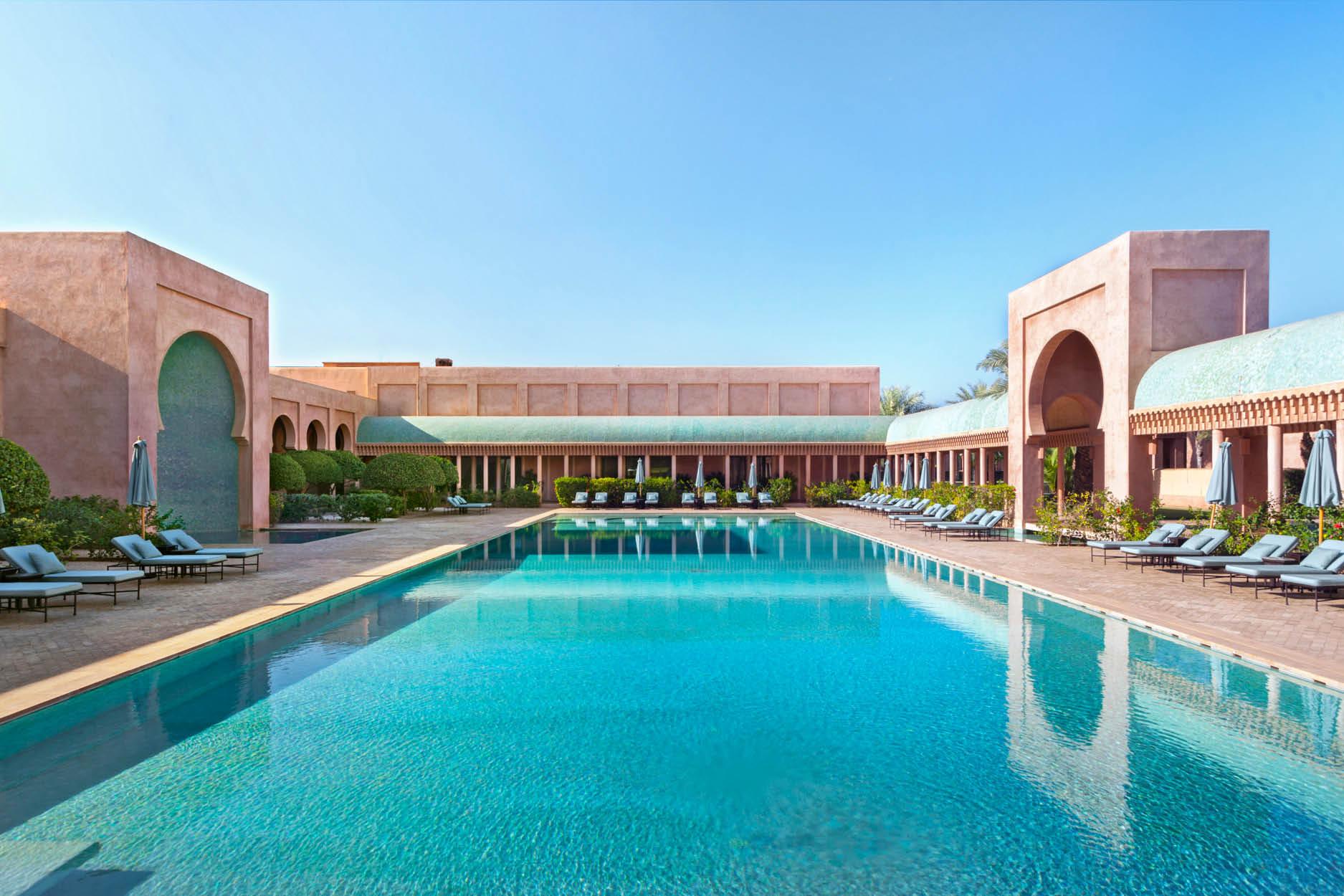 Those able to tear themselves away from the lush rooms will find plenty to do across the sprawling property—not least taking a dip in its central basin – an ancient-style, tree-lined main reflection pool that encapsulates the charm of 12th-century Menara gardens that inspired the property.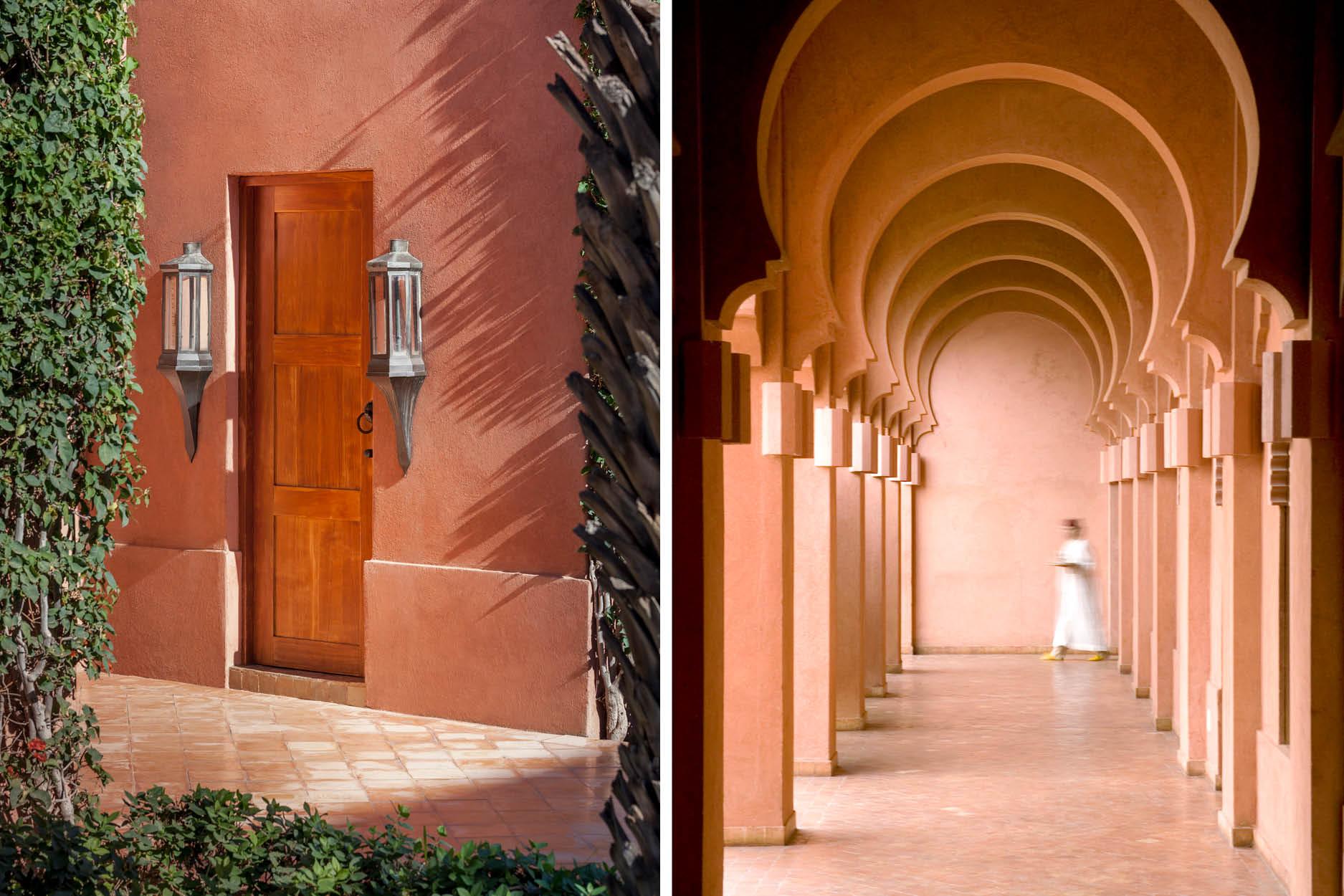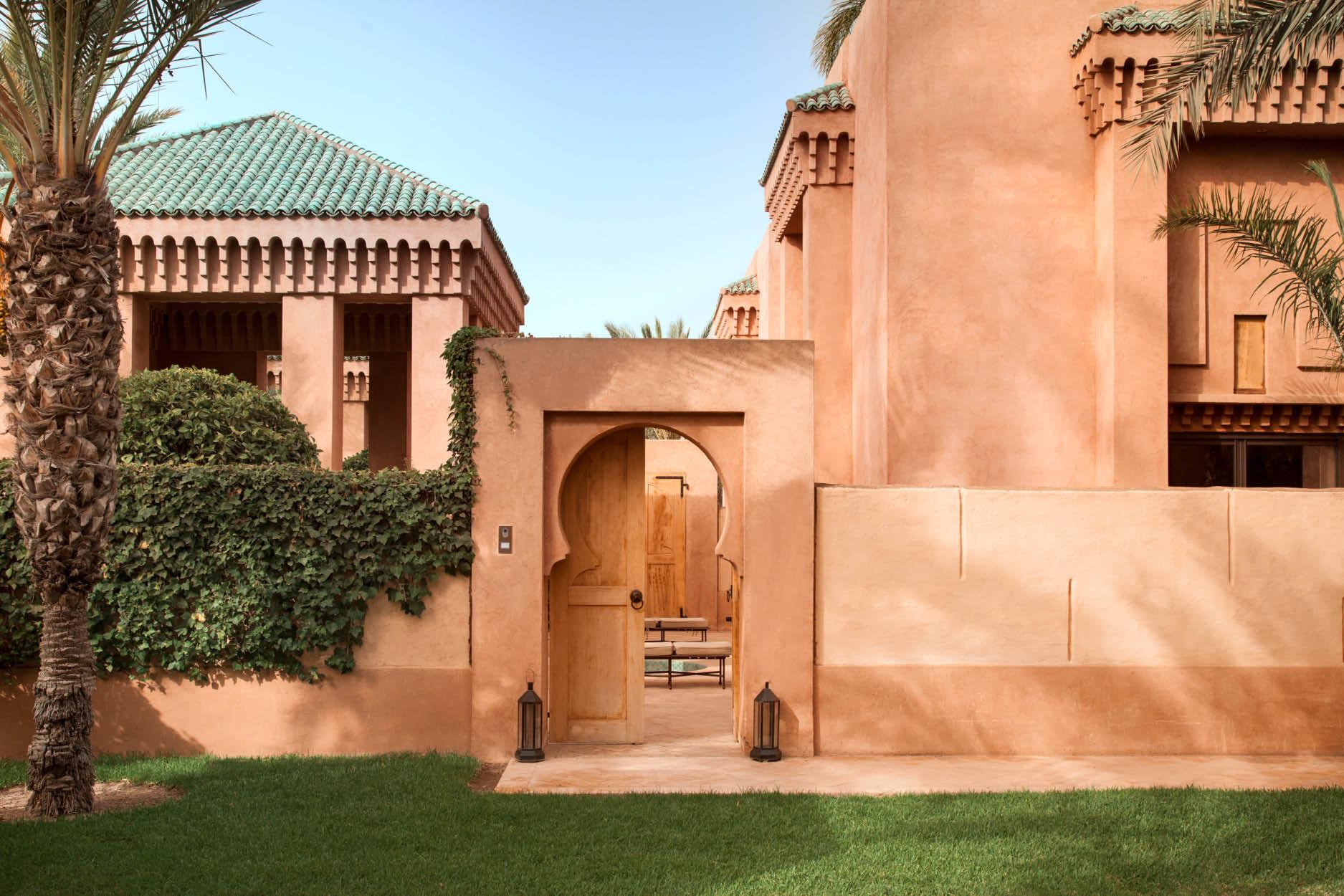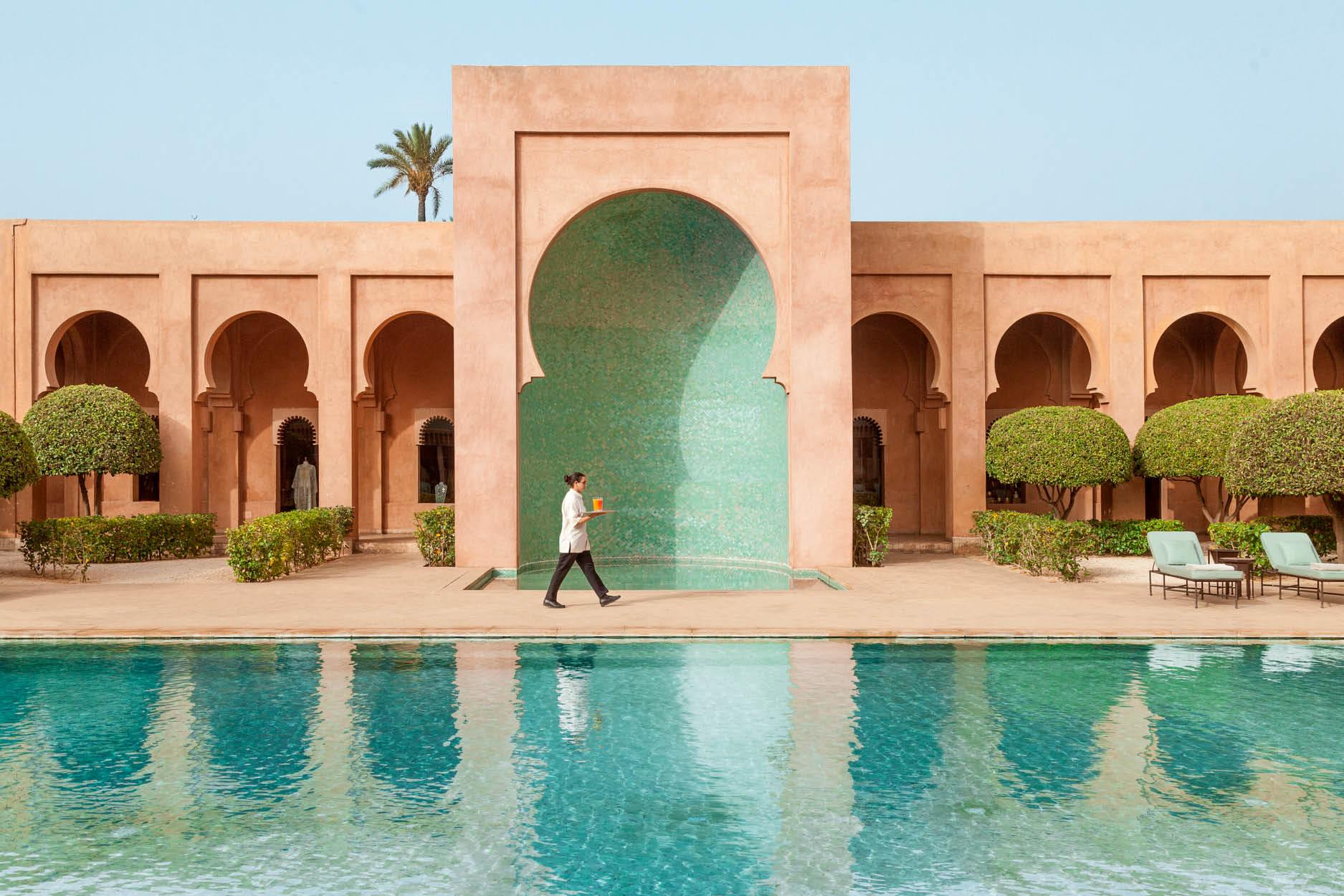 Set underneath a centre skylight are two main restaurants that serve up flavours of the Mediterranean, Morocco, Sicily, France, Spain and Japan. Tuck into fresh catch and produce out on the poolside terrace while enjoying views of the olive groves.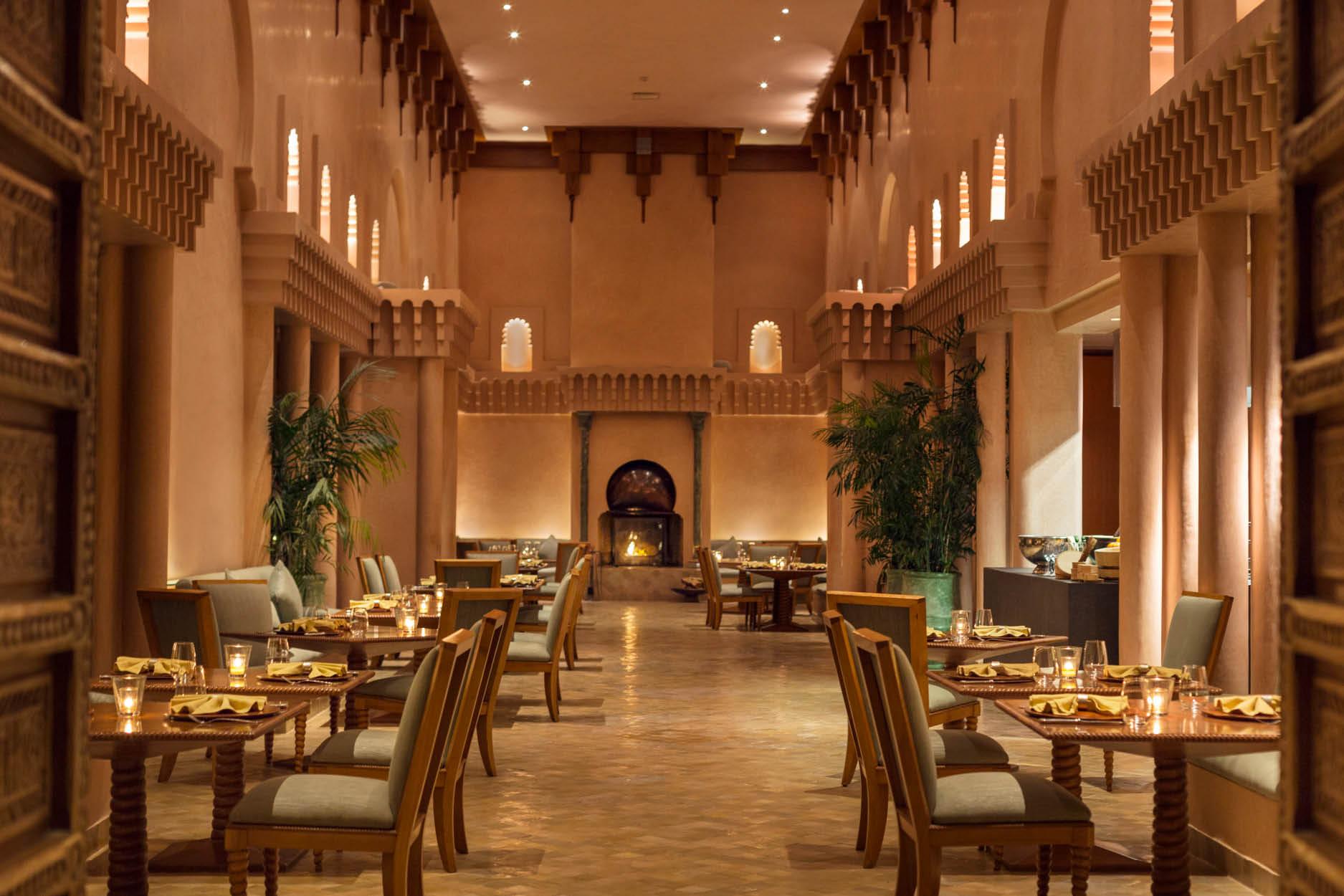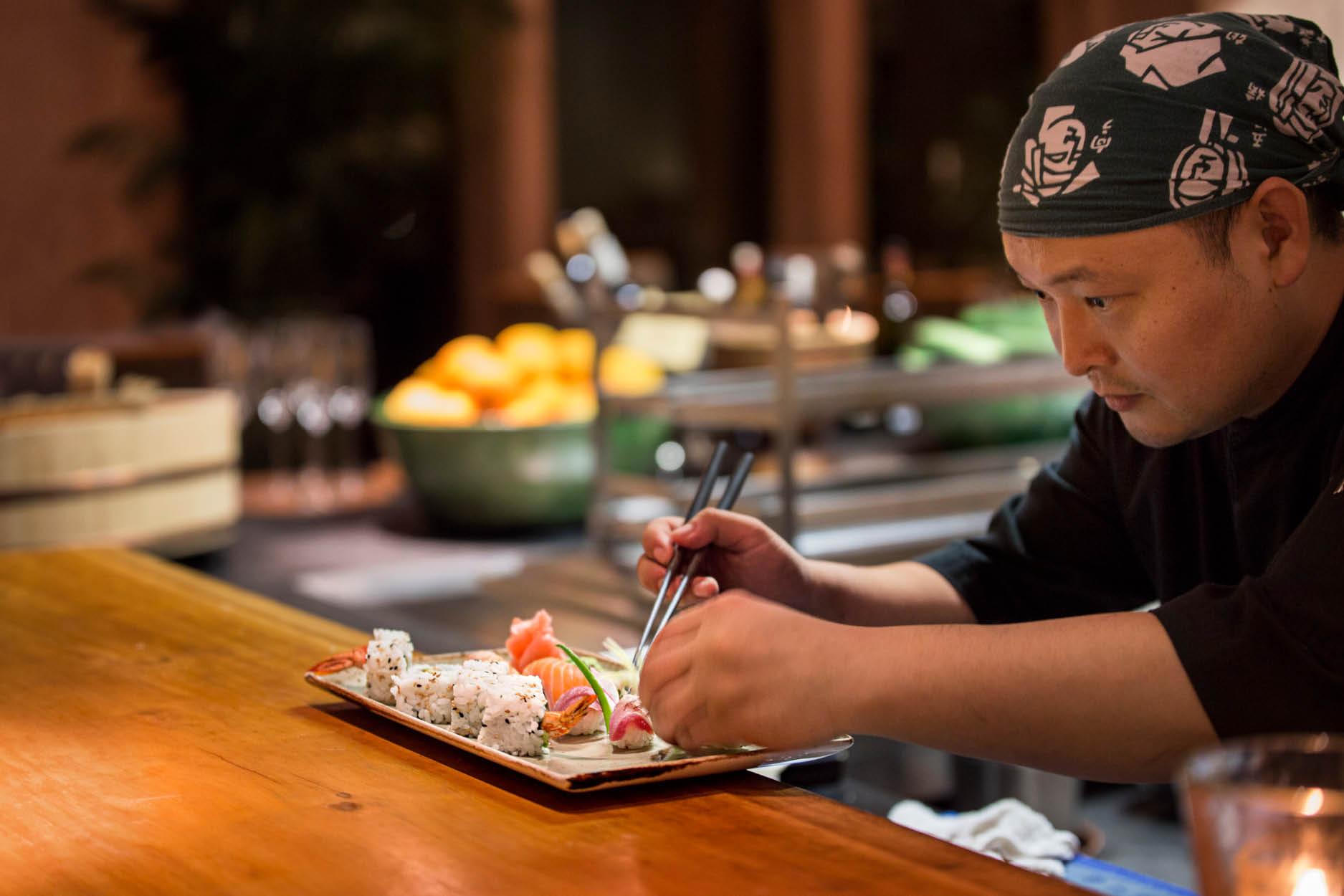 The Caidal tent, nestled in an olive grove and boasting expansive gardens, is an ideal venue for intimate dinners and weddings alike; meanwhile, two hammam suites that open into their own courtyards offer a myriad of wellness treatments and therapies, to be topped off with a gym and tennis session.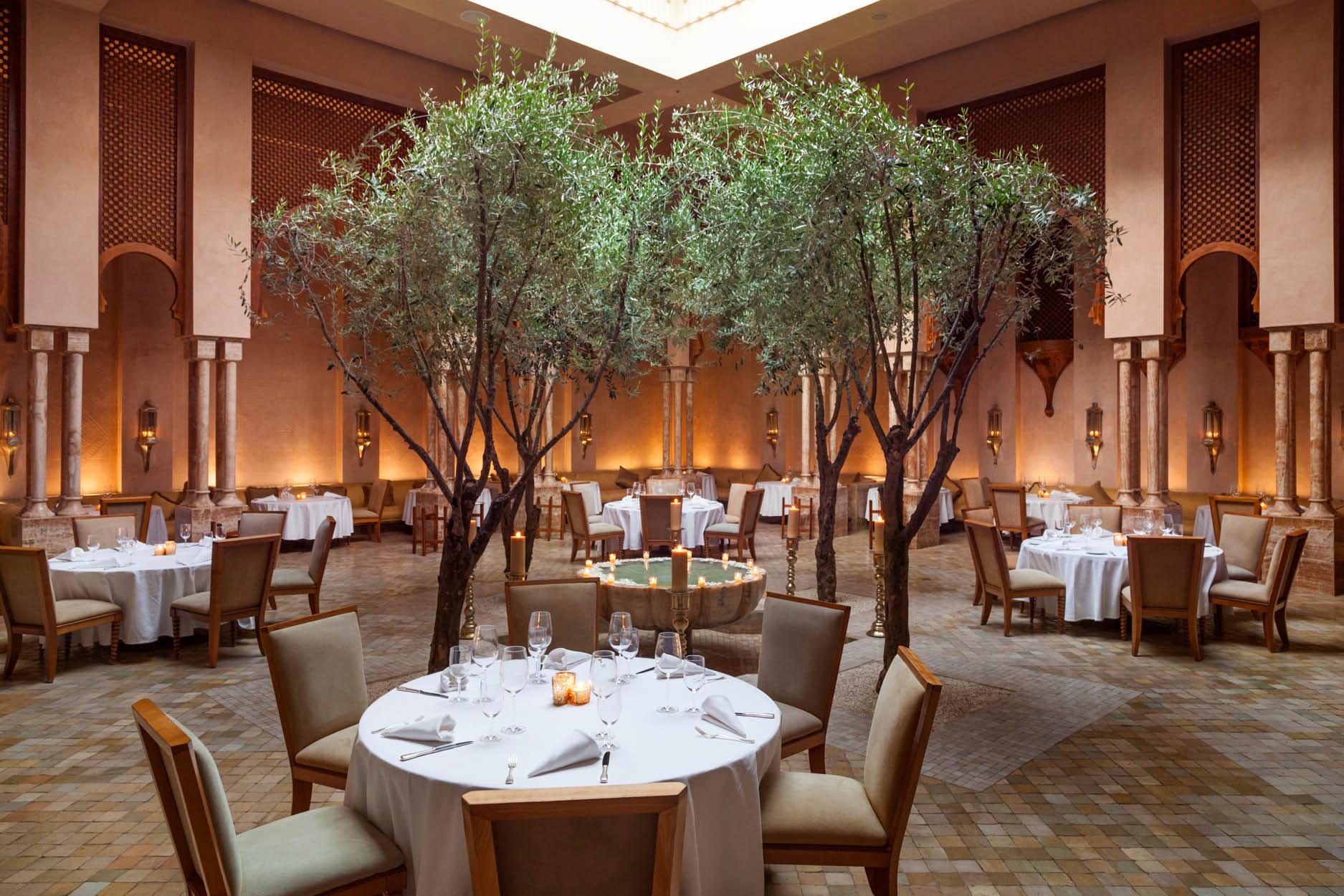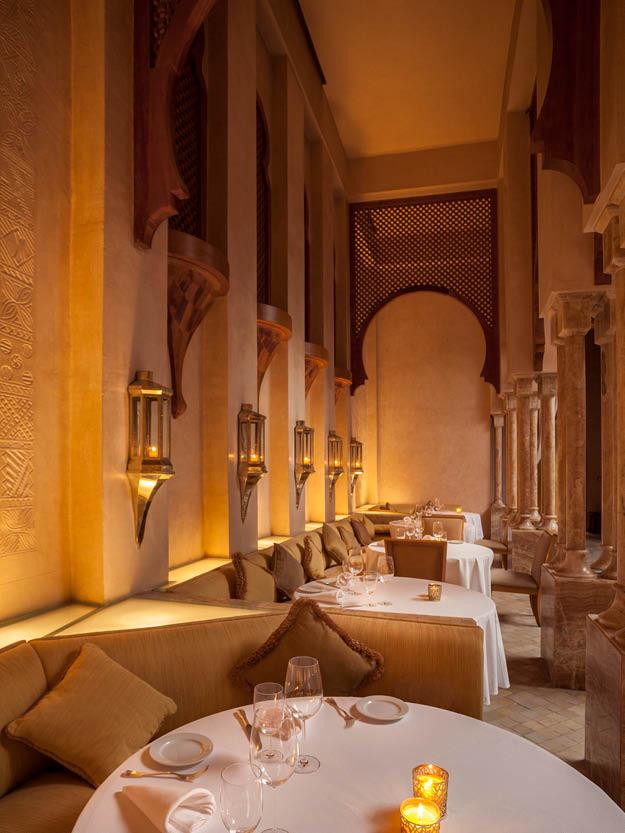 The centrally localed property is also a stone's throw away from the magnetic hustle and bustle found within Marrakesh's many vibrant street markets.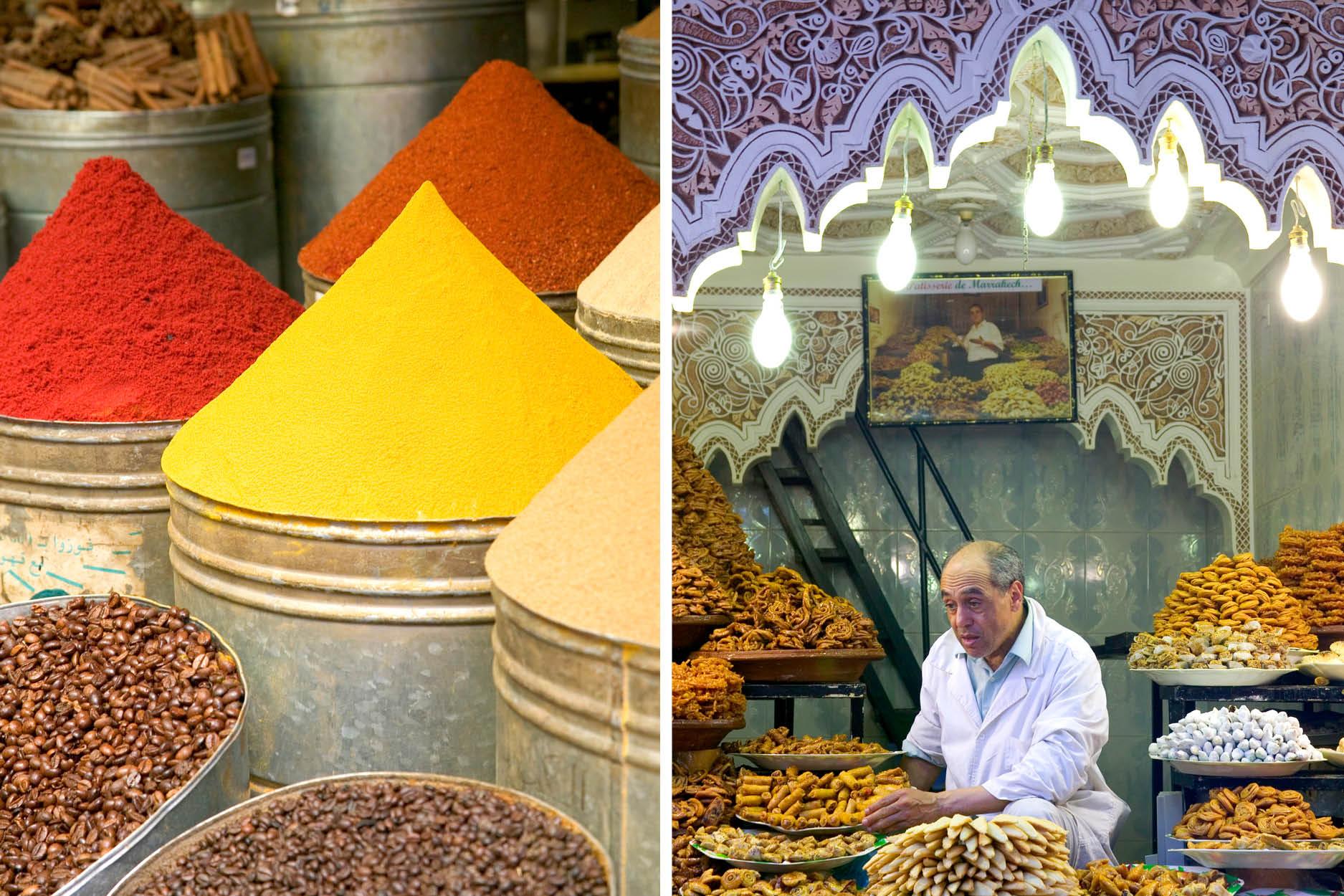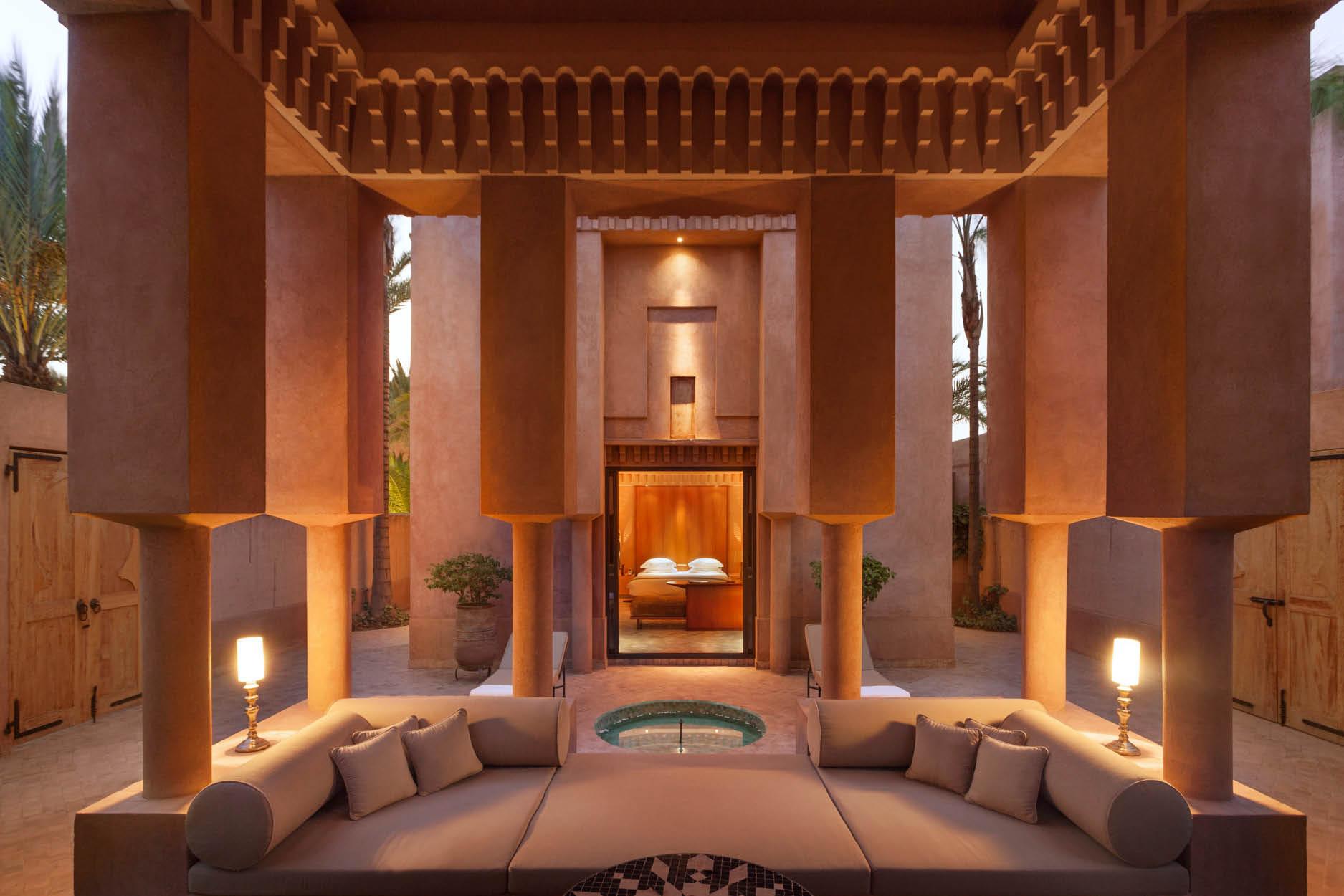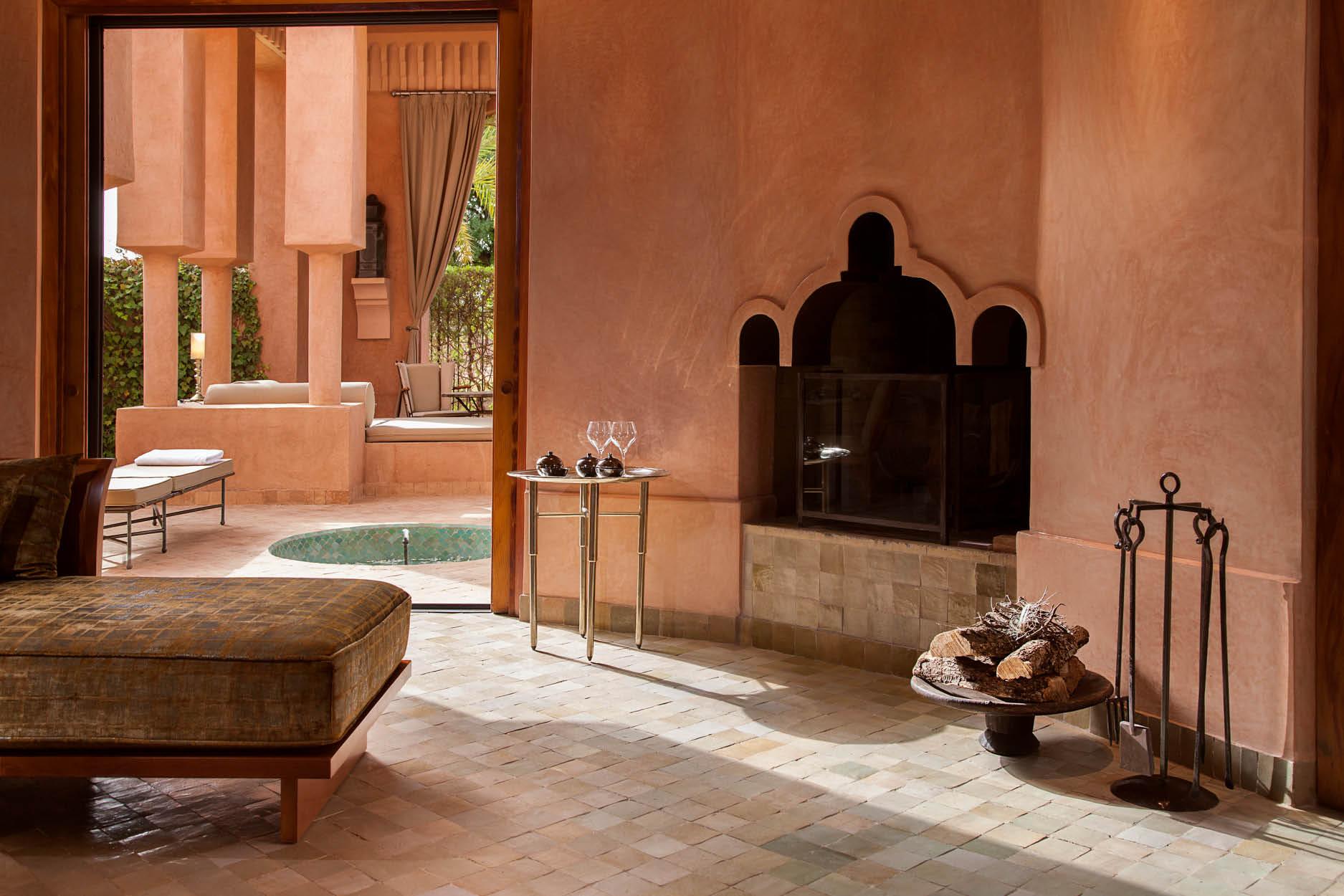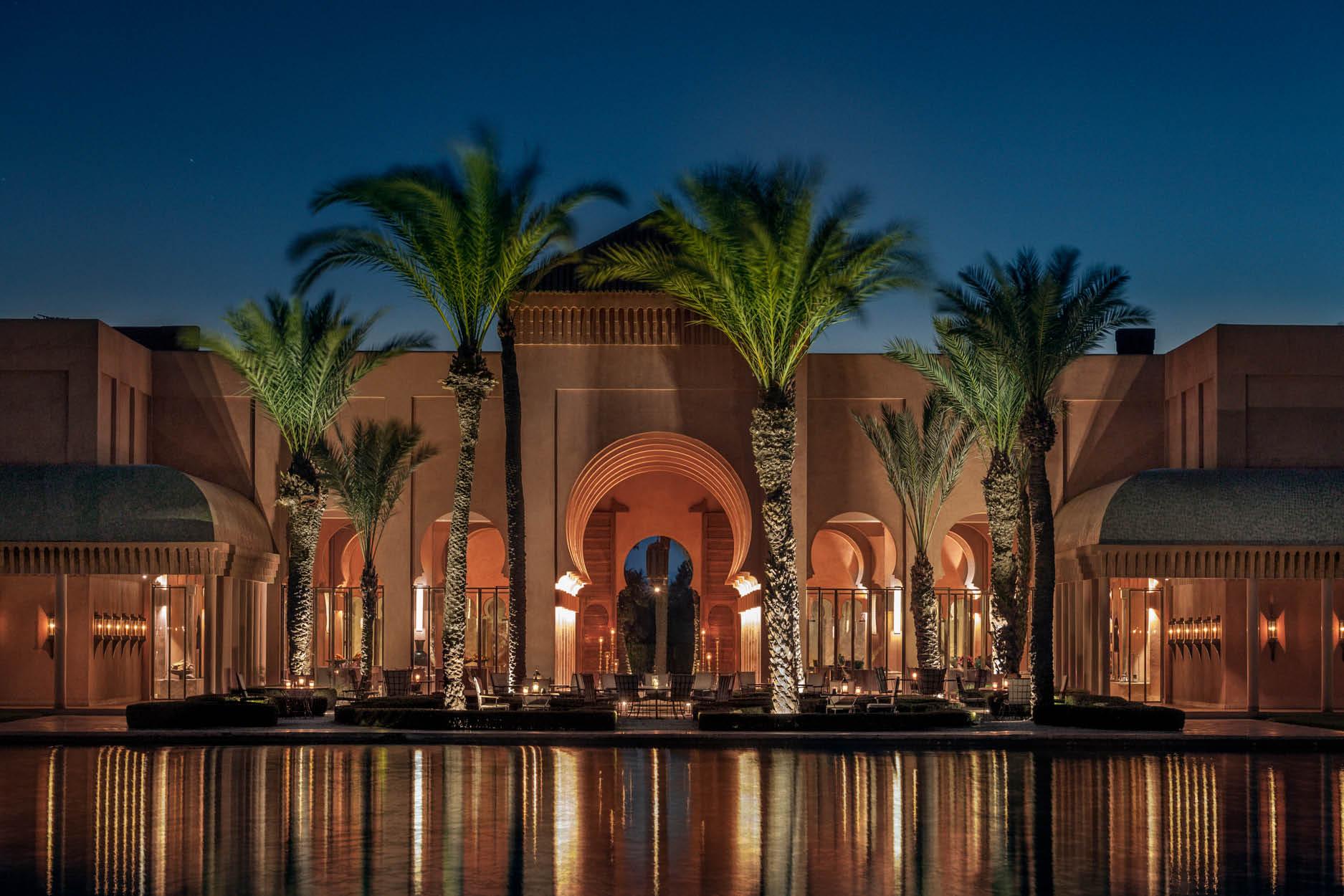 Amanjena has lured the likes of the Beckhams, Sarah Jessica Parker, Gordon Ramsay, Liv Tyler and more—ready your passport for a one-of-a-kind Moroccan adventure.