A clever renovation gives this Brazil house a lively, sophisticated personality that mirrors those of its residents.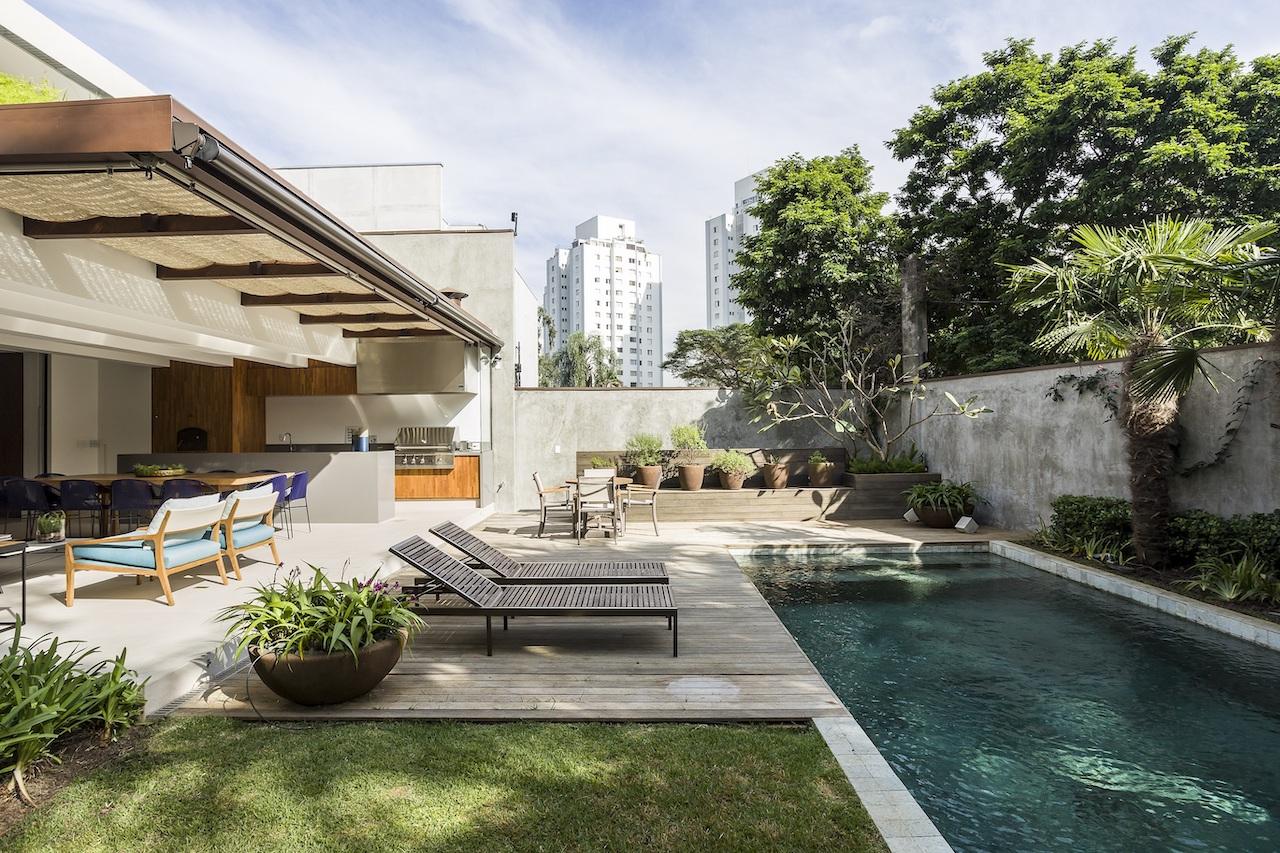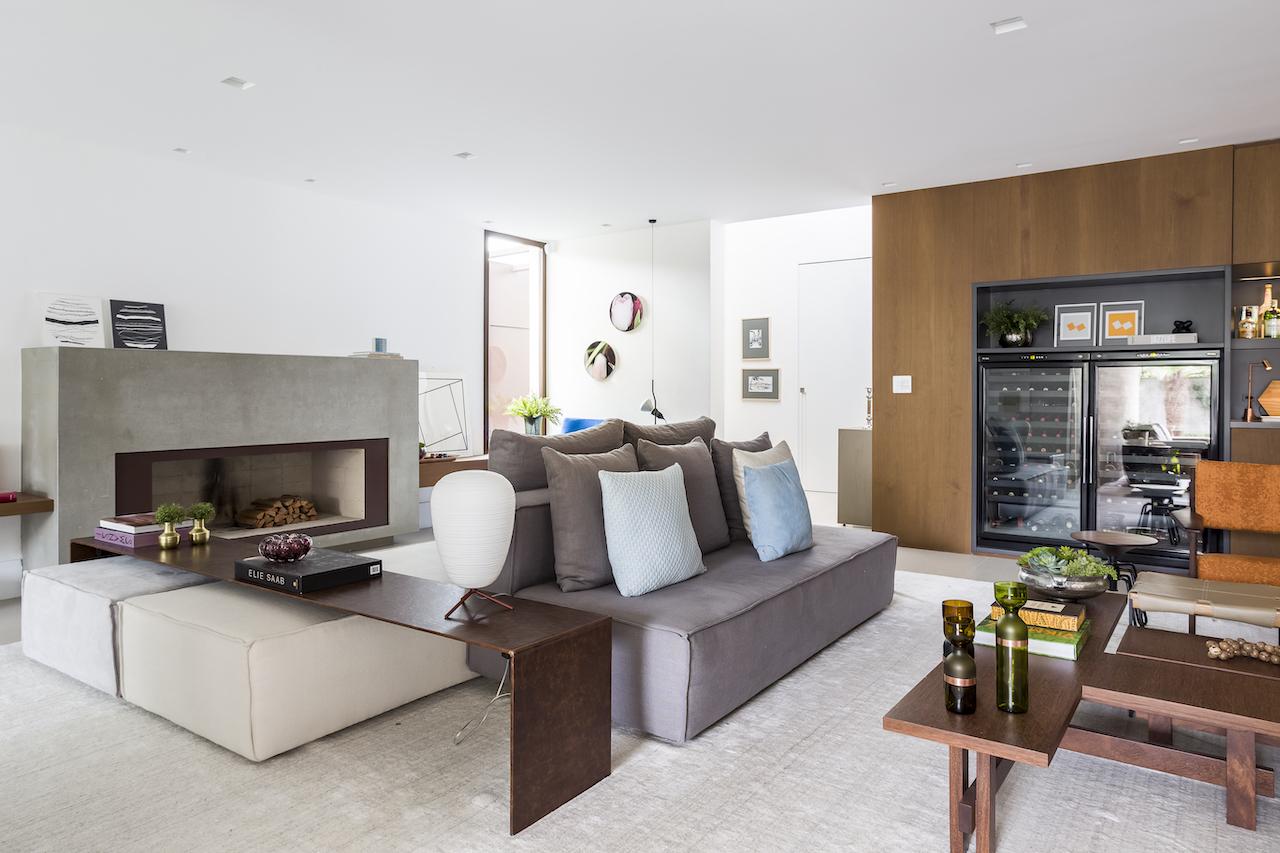 This 5,425-sq. ft. residence in São Paulo, Brazil, is home to a couple and their two teenage children. As the family has an intense social life, the design concept is to integrate and connect the living spaces to make ease for socializing and interaction.
"We aim to reconfigure the rooms and open the house onto the garden, in order to frame the landscape, bringing more life and natural light into the interiors," says architects Amanda Castro and Giovana Giosa of the Studio AG office, the design firm in charge of the overhaul.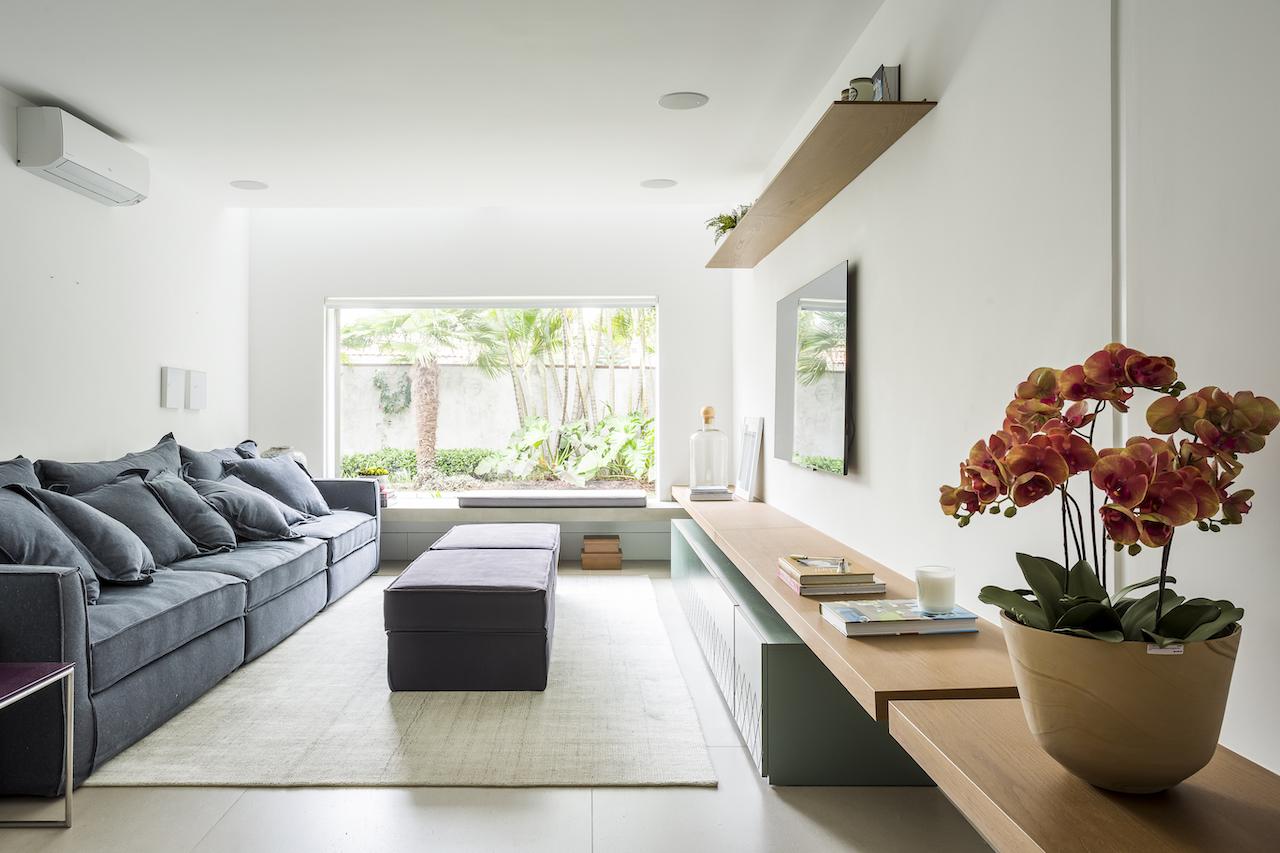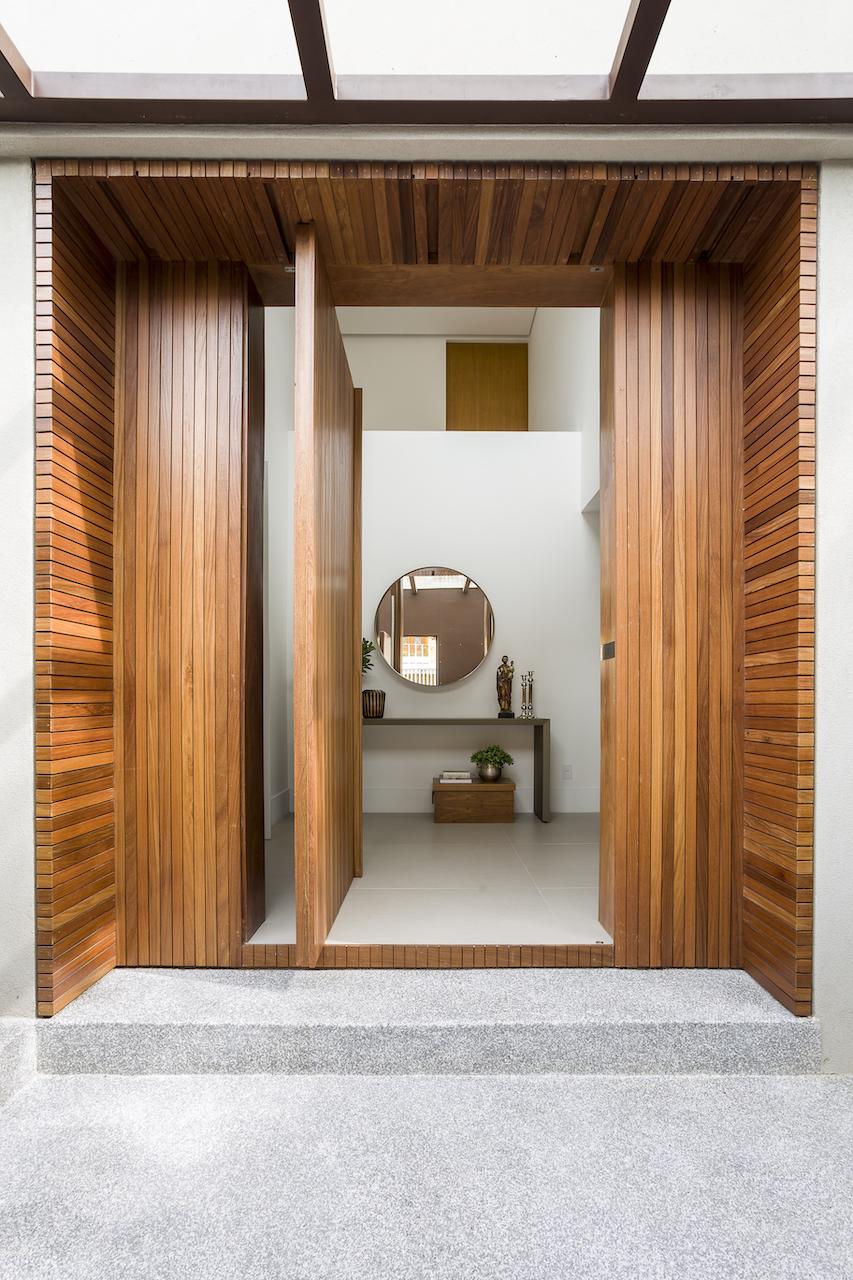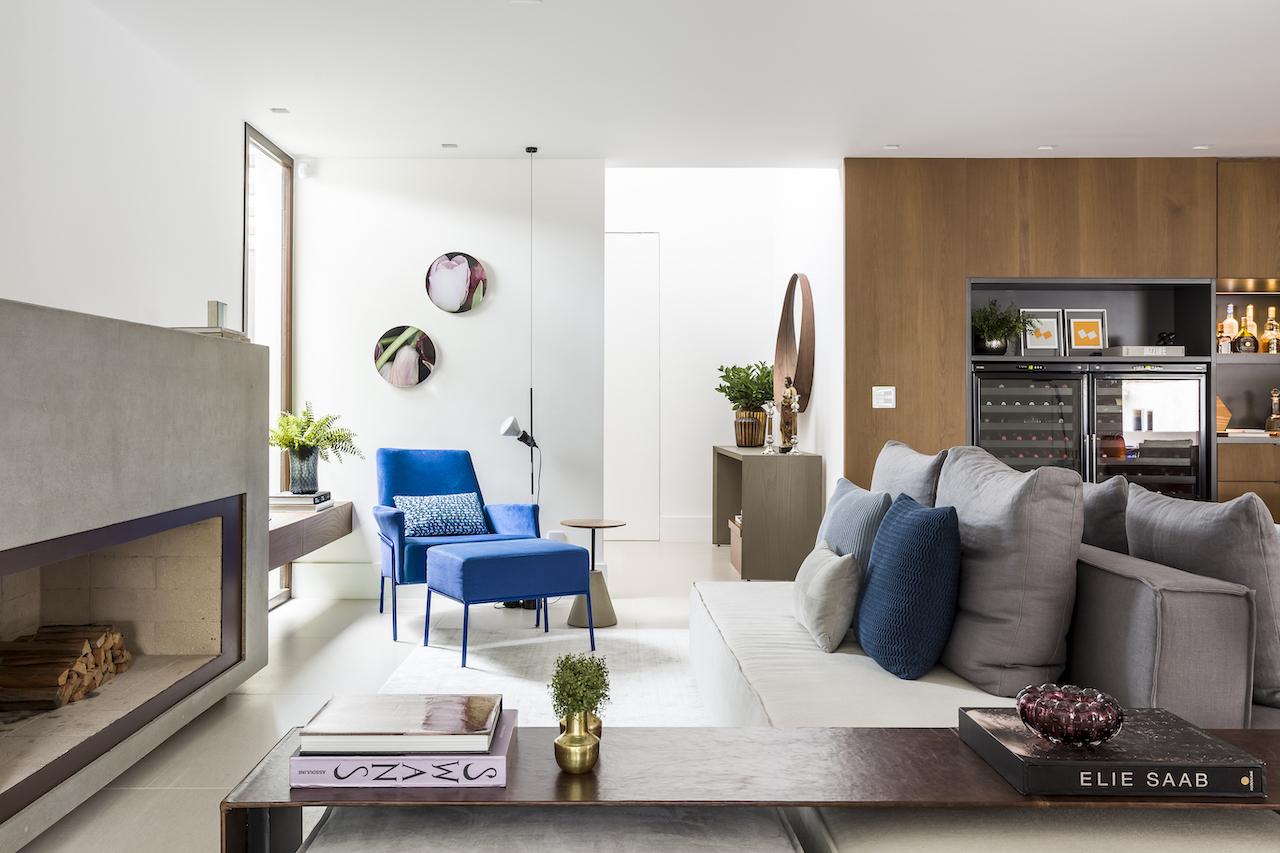 The absence of a prominent architectural style in its original form gives the team the freedom to create for the property a new face that is an interplay between chic, contemporary and minimal. The living room on the ground floor is connected to the terrace. A sage grey sofa is used to segment the main living room, where the metallic seat clad in leather is a consistent style throughout the home.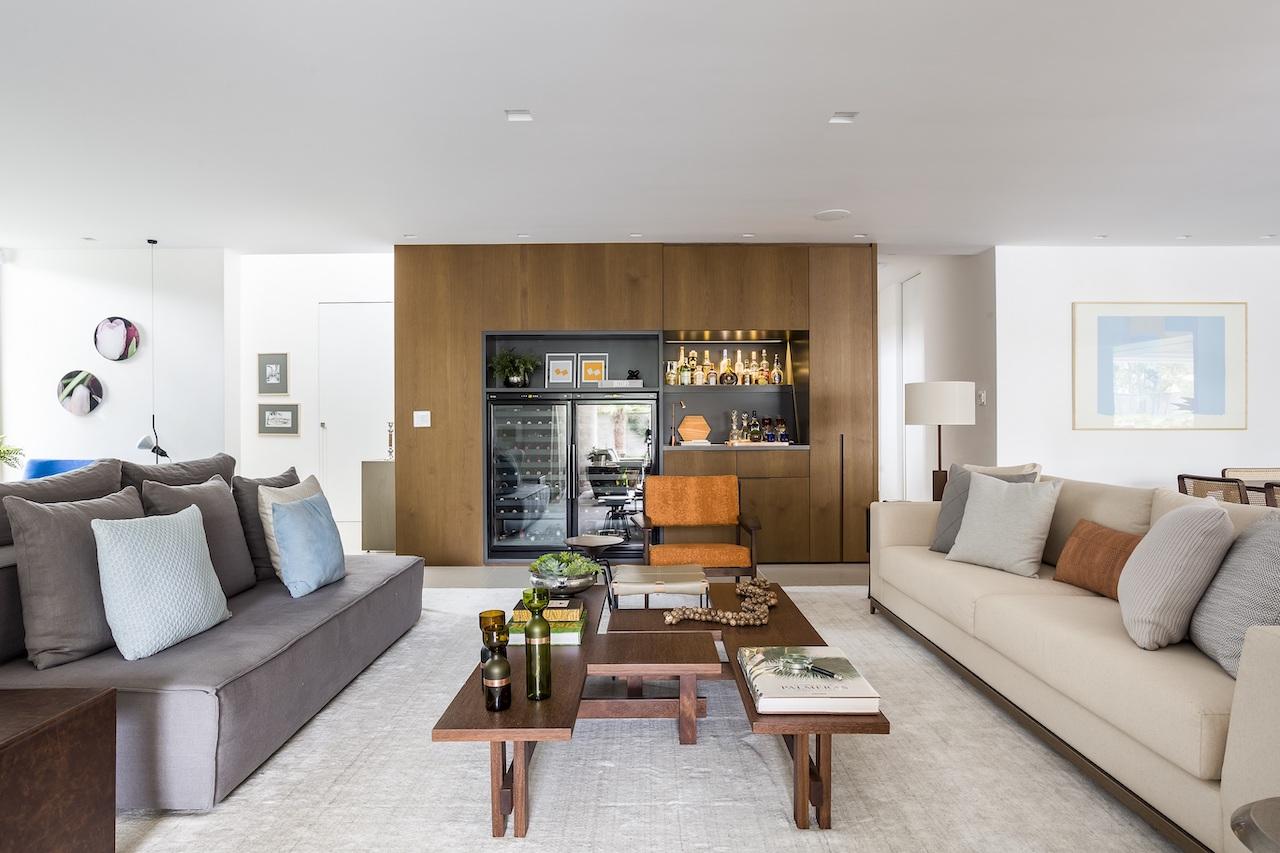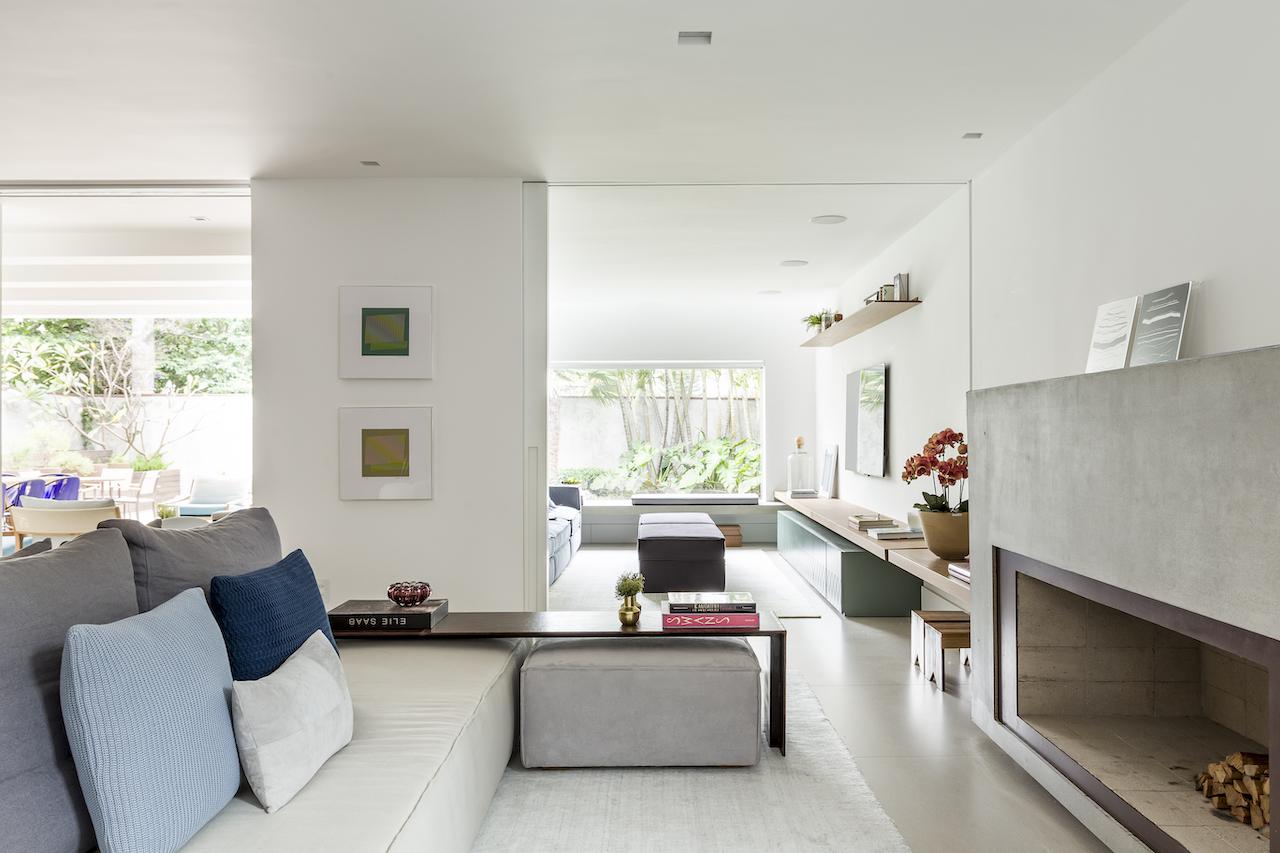 The overall tone is predominantly neutral, almost Zen-like, with varying textures, colours and materials illustrating a cosy and poetic composition. For furniture selection, the house strikes a delicate balance between contemporary items and timeless pieces with a Brazilian touch. A highlight is the Tam Tam pendant from Marset on the dining table, which brings a playful air to the space.
To bring the outside in, there're bursts of green plants and large windows throughout. Outdoor, a pillar on the balcony is replaced by a metallic structural reinforcement; the residents can leave the house and stroll right into the garden. Geared with barbecue equipment, a pizza oven and a swimming pool nestled in lush greenery, it is a perfect venue for the family to mix and mingle with friends.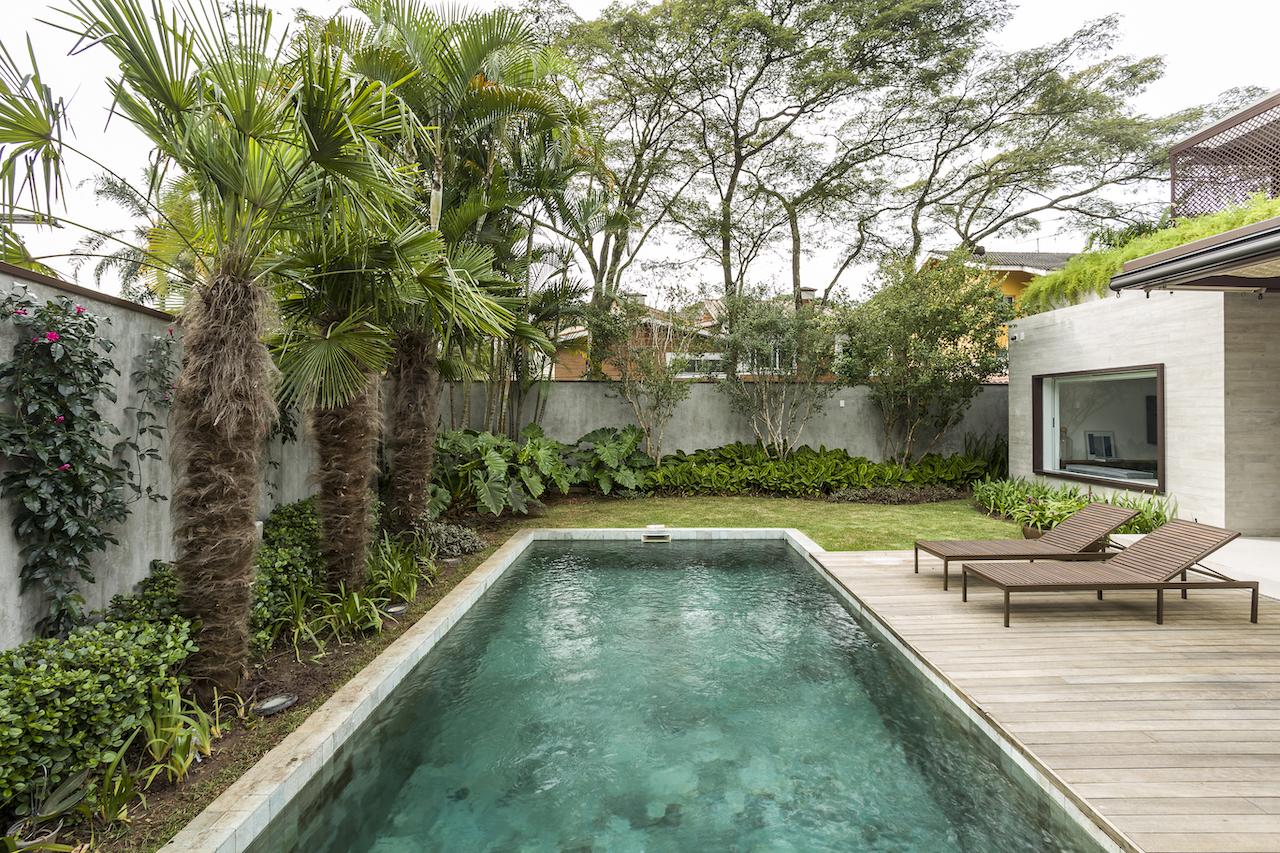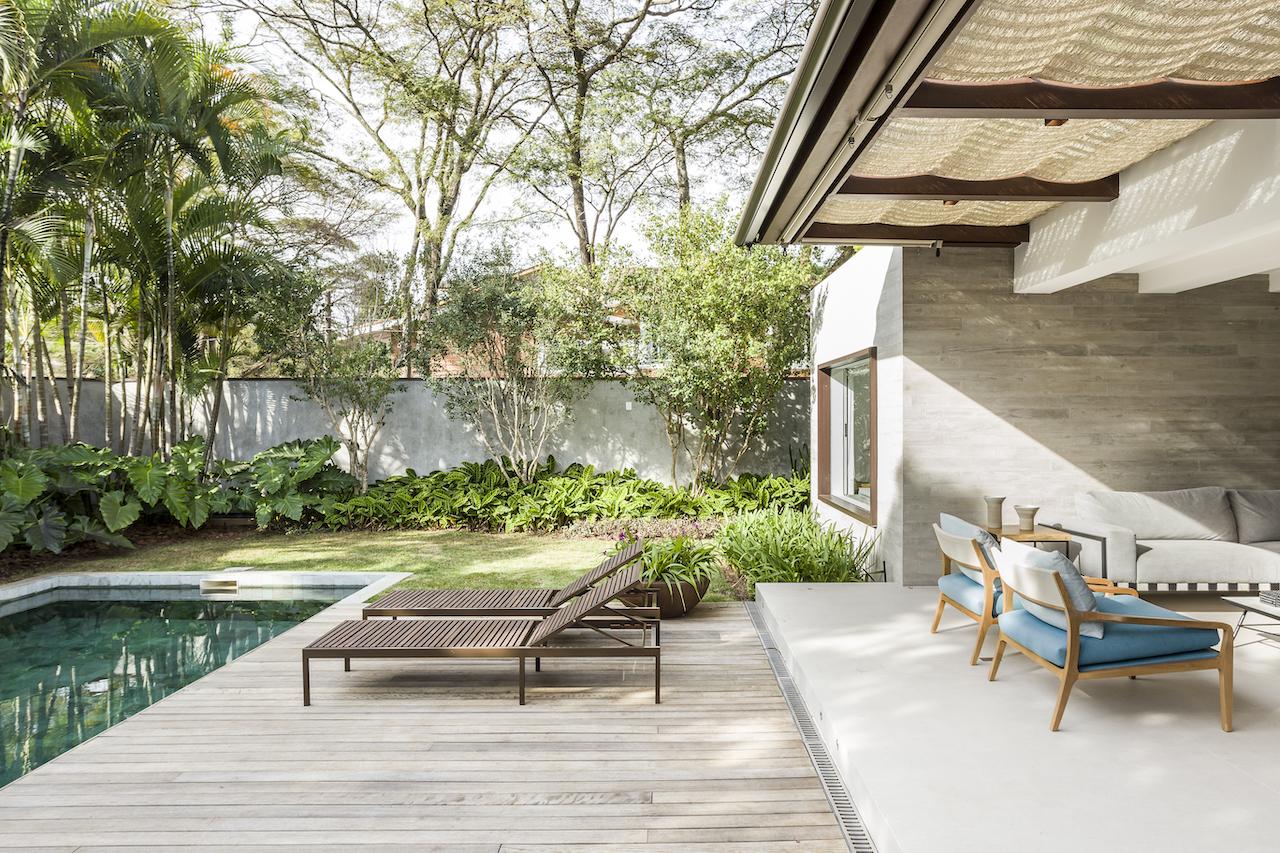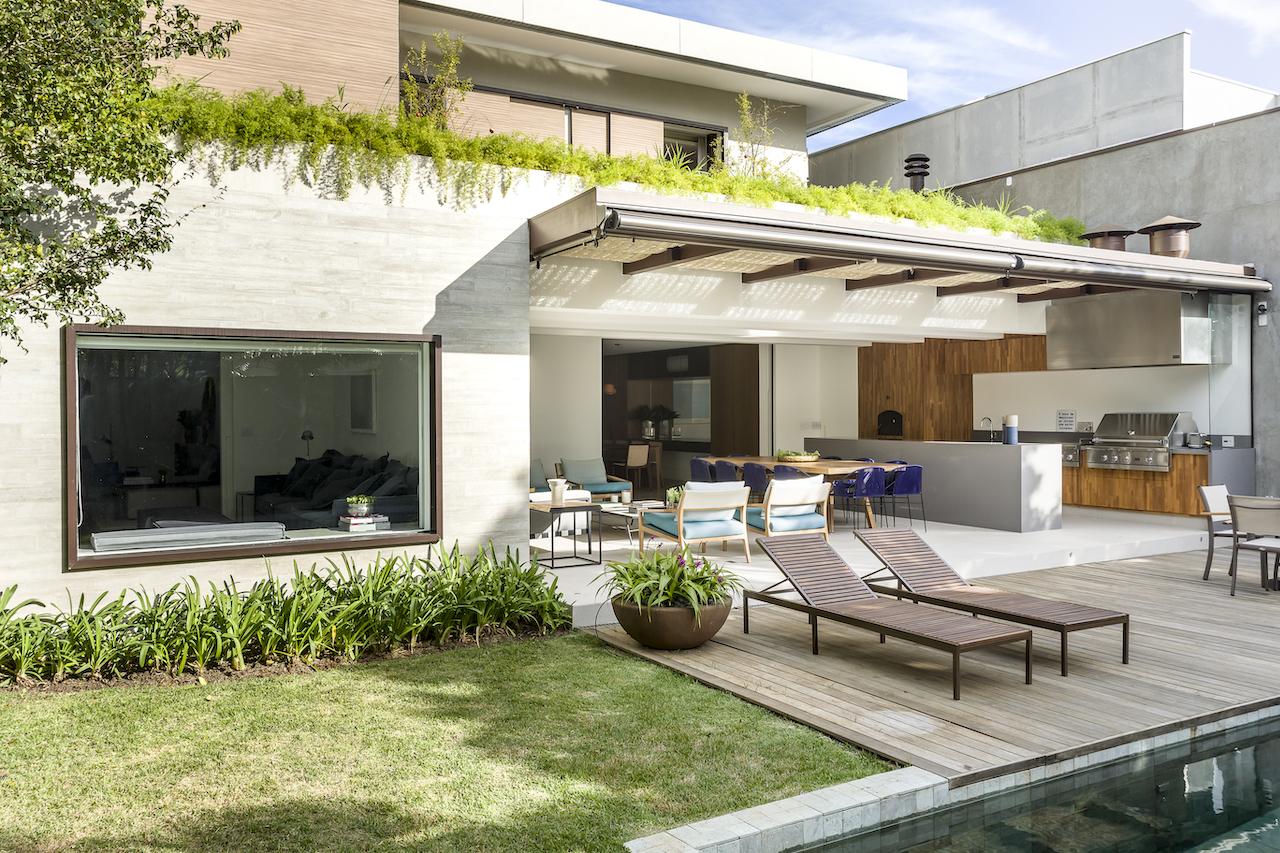 Ascending the wooden stair, enter the three bedrooms, all of which have been newly renovated with expanded window spans. Each of them is an extension of its resident's disposition: a romantic, pinkish dwelling for the couple, a neat bedroom with wooden decor and a dash of pink, the other furnished mainly in blue.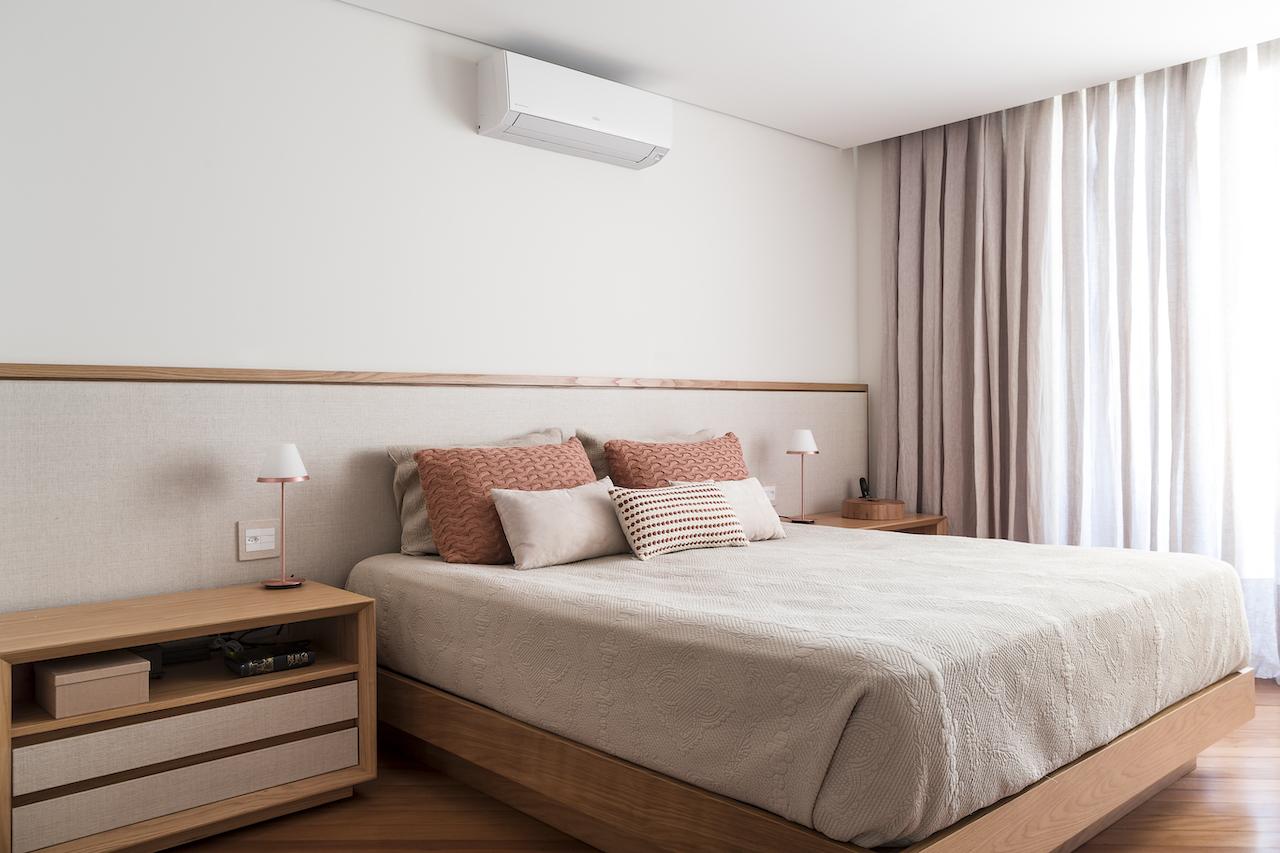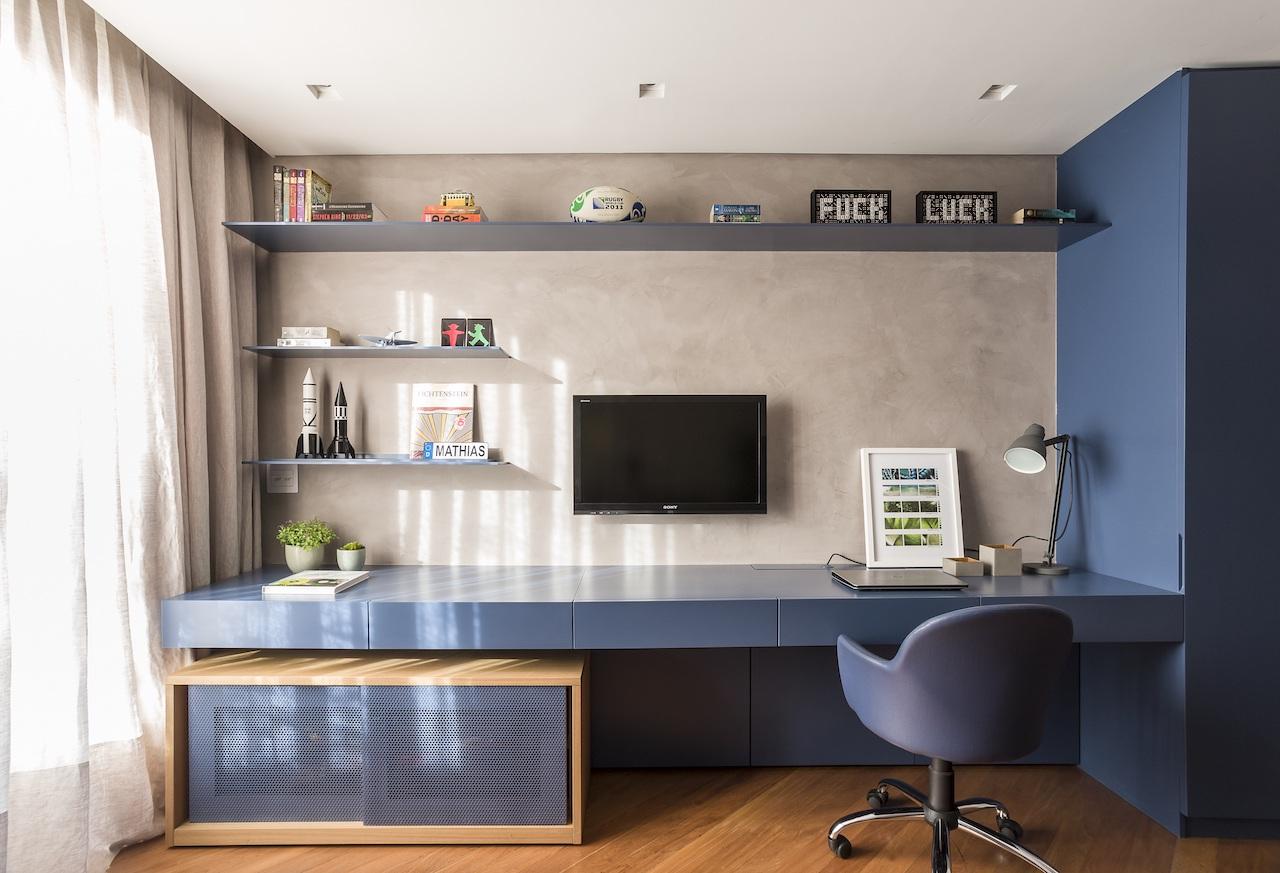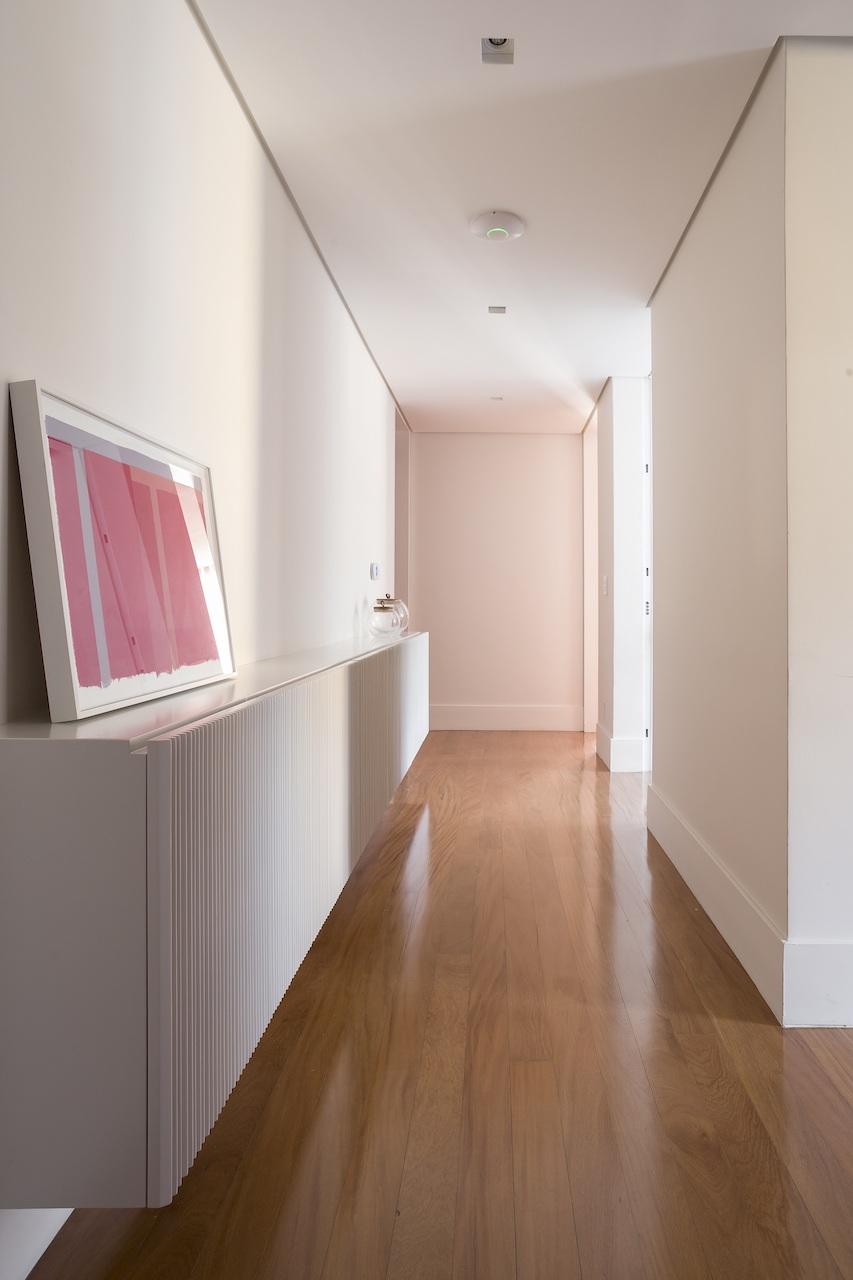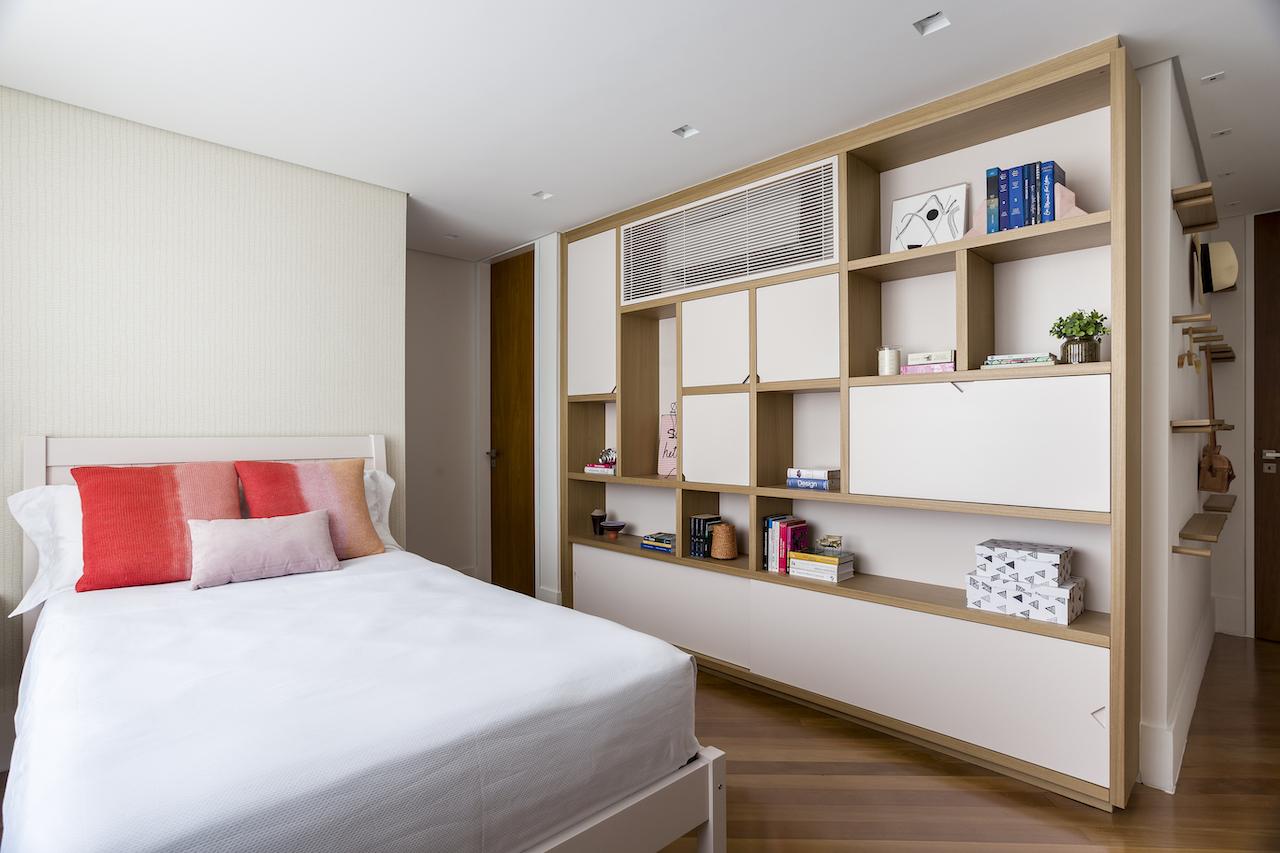 Photo Credits: Ricardo Bassetti