Award-winning interior design and architecture firm BarlisWedlick transformed a Victorian-era carriage house into a modern home for a family of four in New Jersey.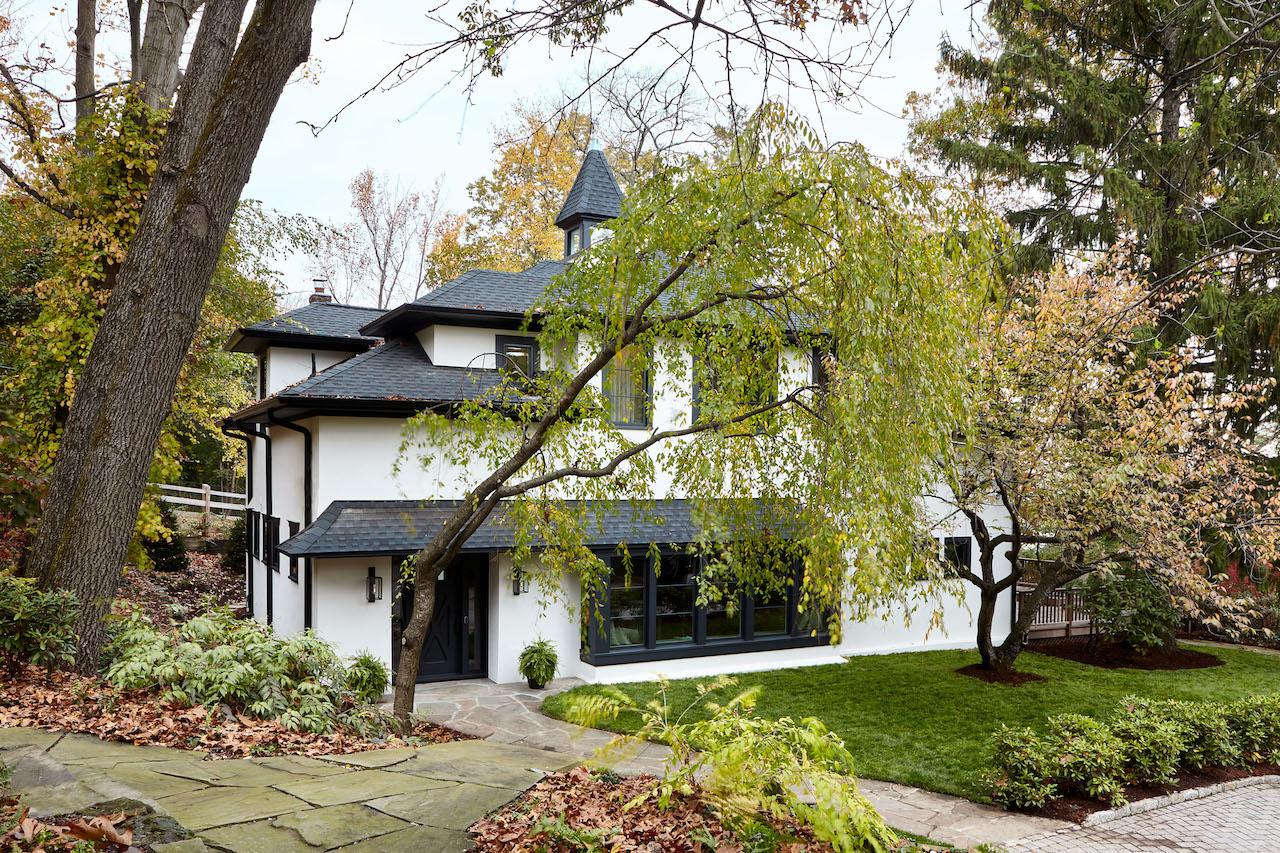 The home had once been part of a large nineteenth-century estate, which featured a mansion that has since been demolished. The orphaned carriage house had been renovated into a residence in the 1950's. What began as a minor refresh of a dated home lacking in natural light morphed into a larger undertaking—a full-scale renovation that reconfigured the spatial organization of the home. The goal was to create a cohesive, modern open floor plan and to highlight the Manhattan skyline views, while maintaining the historic appeal of the space.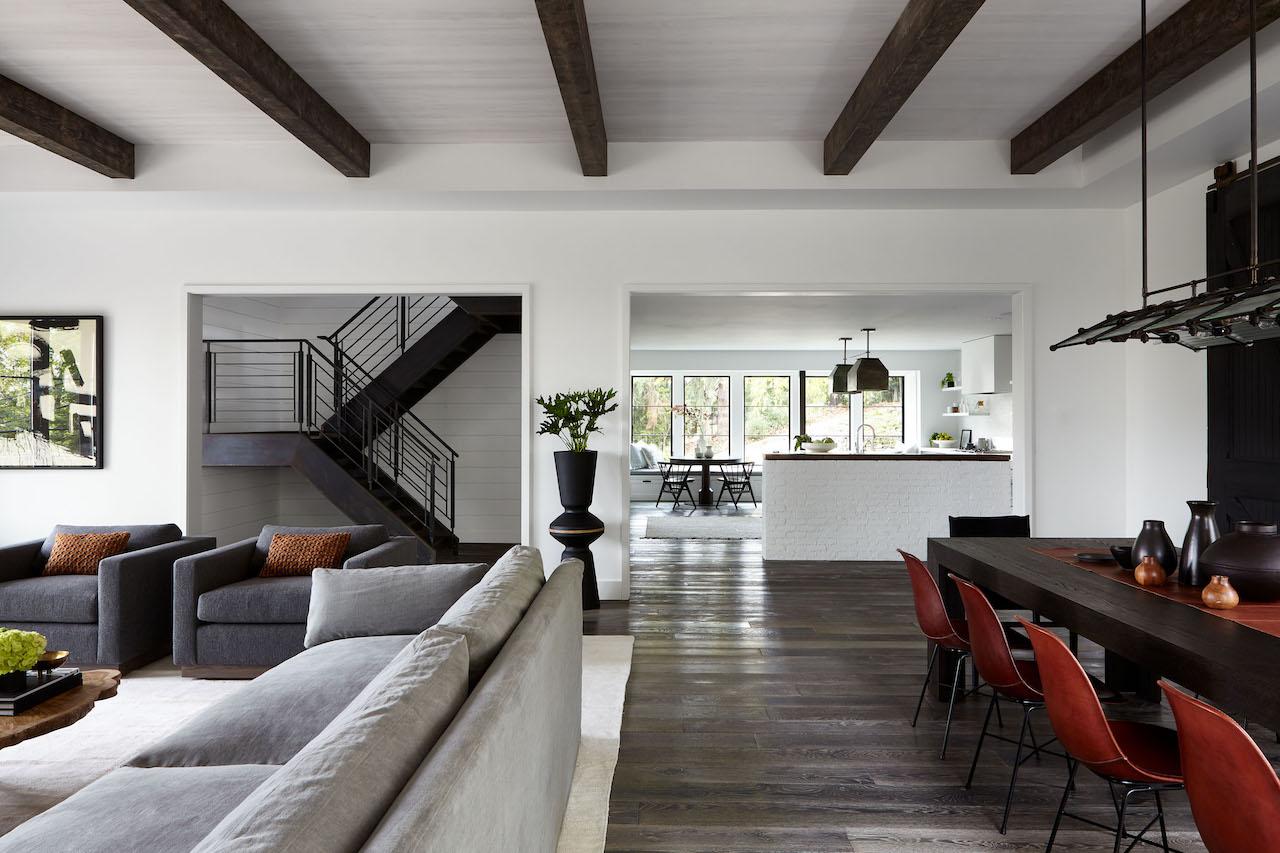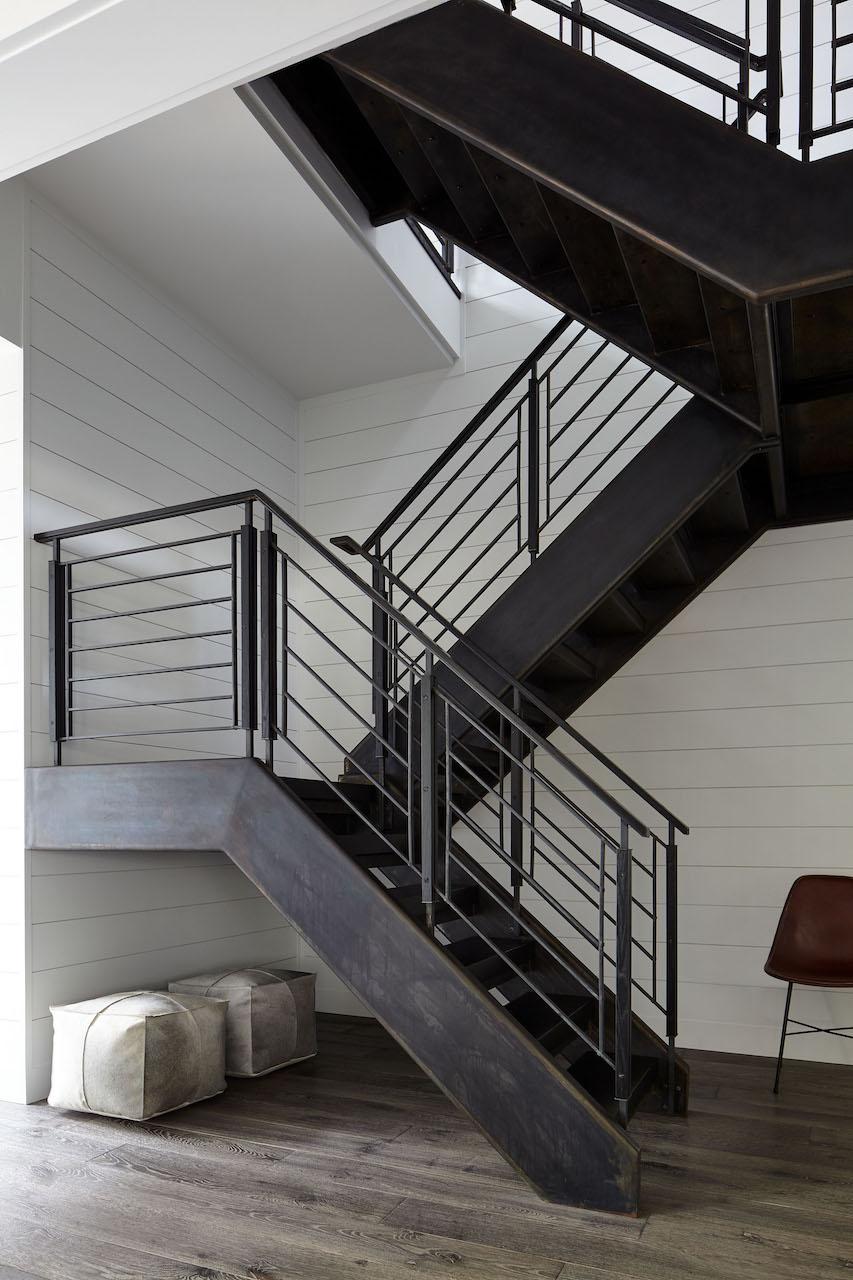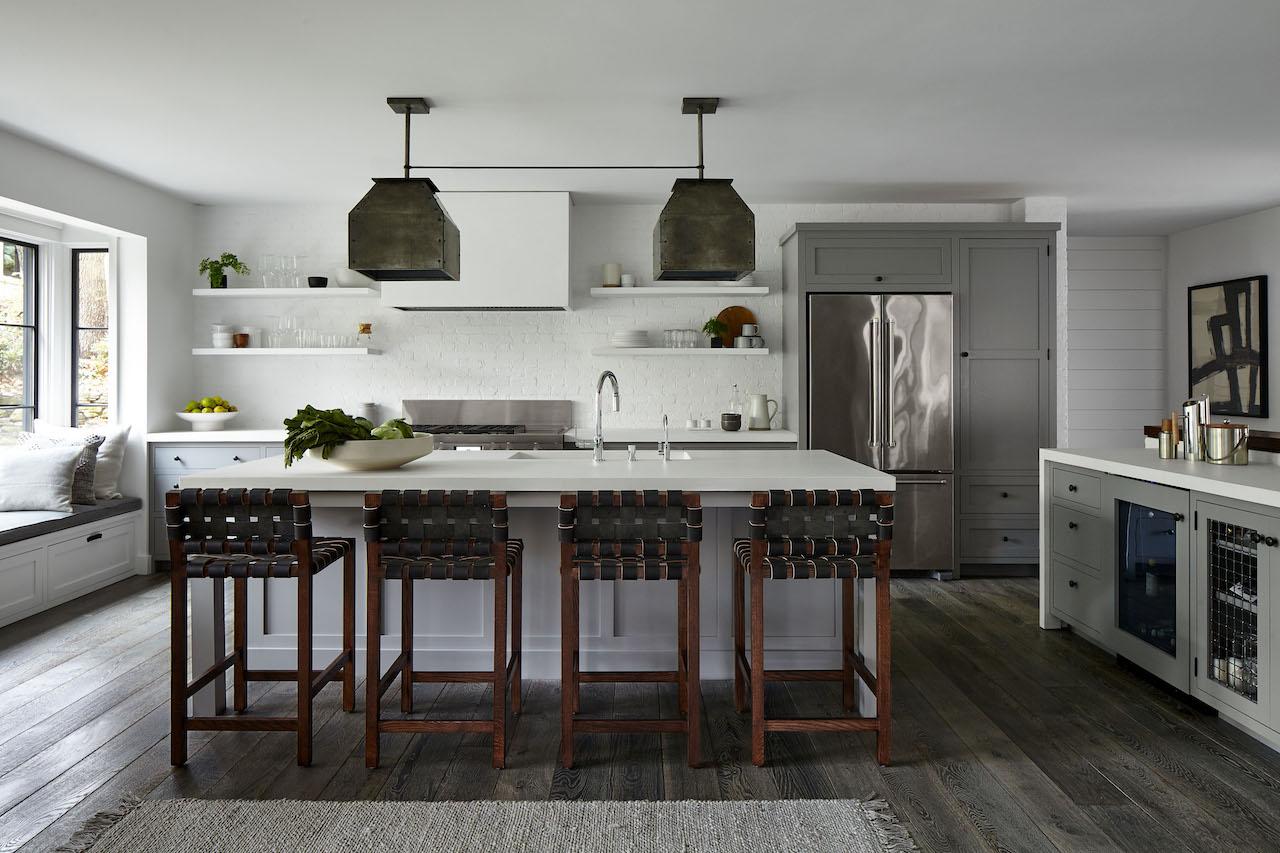 Inside the home, the team exposed an original brick fireplace; used a barn door as a decorative art piece; and refurbished the original steel columns. Cerused oak wood floors, simple moldings, concrete counters, and exposed white brick walls combine to create a modern, clean aesthetic with the feel of an English Cotswold cottage. The vibe is contemporary yet blended with historic touches.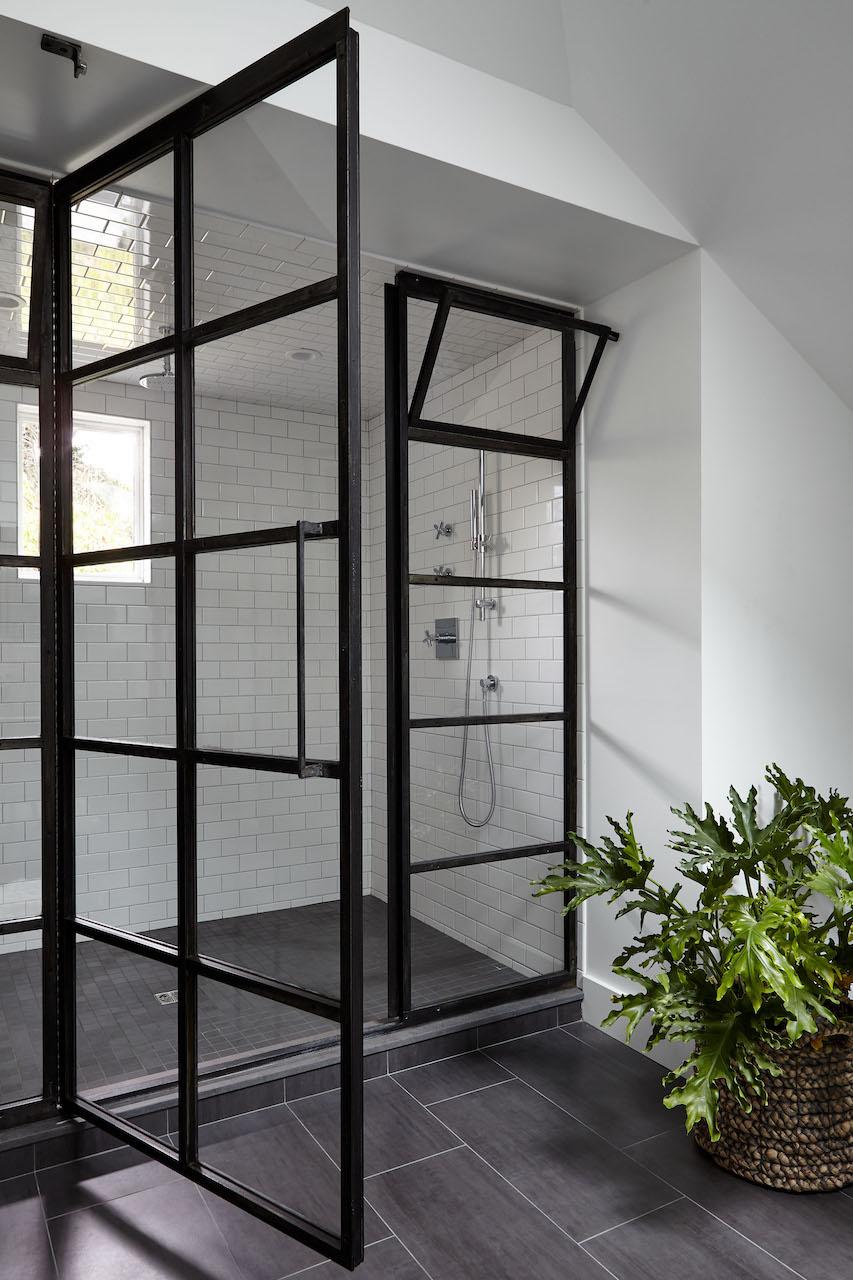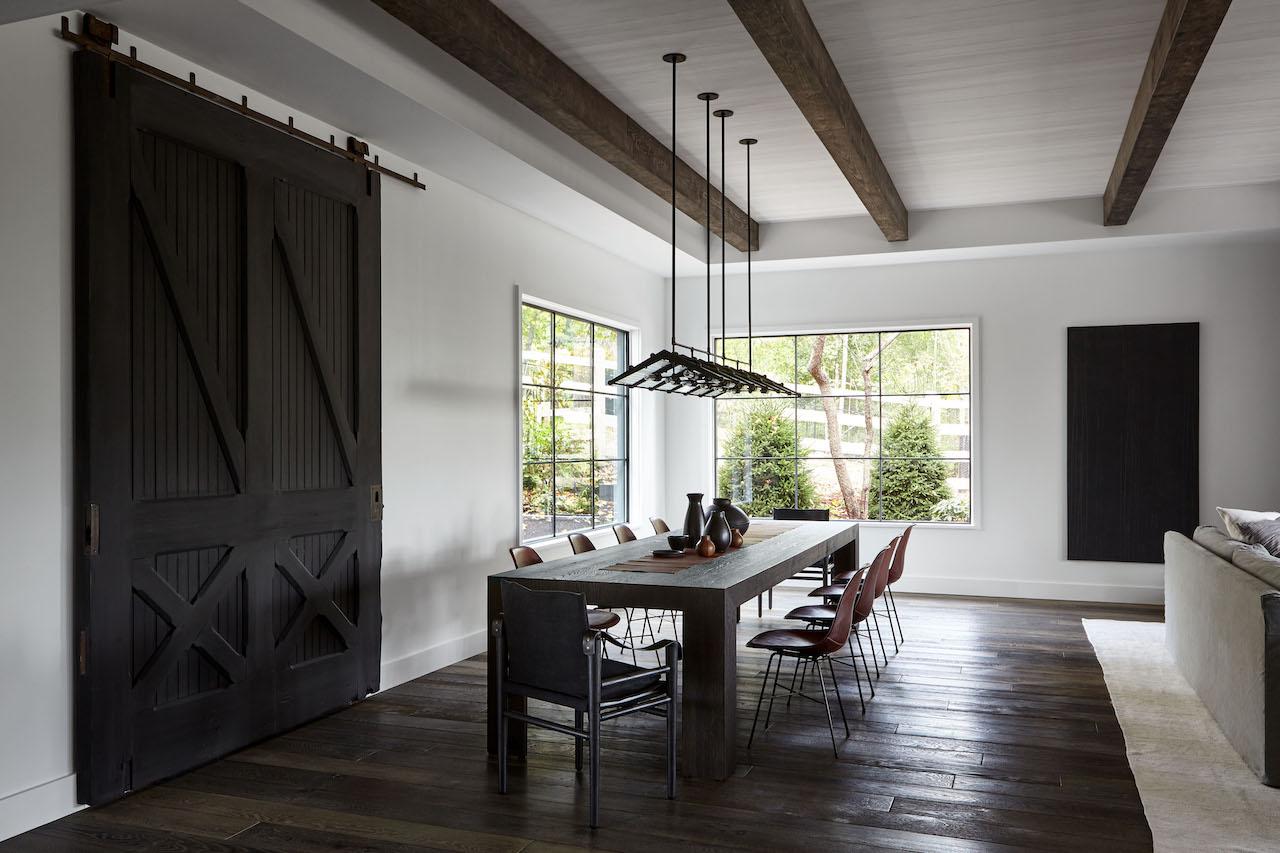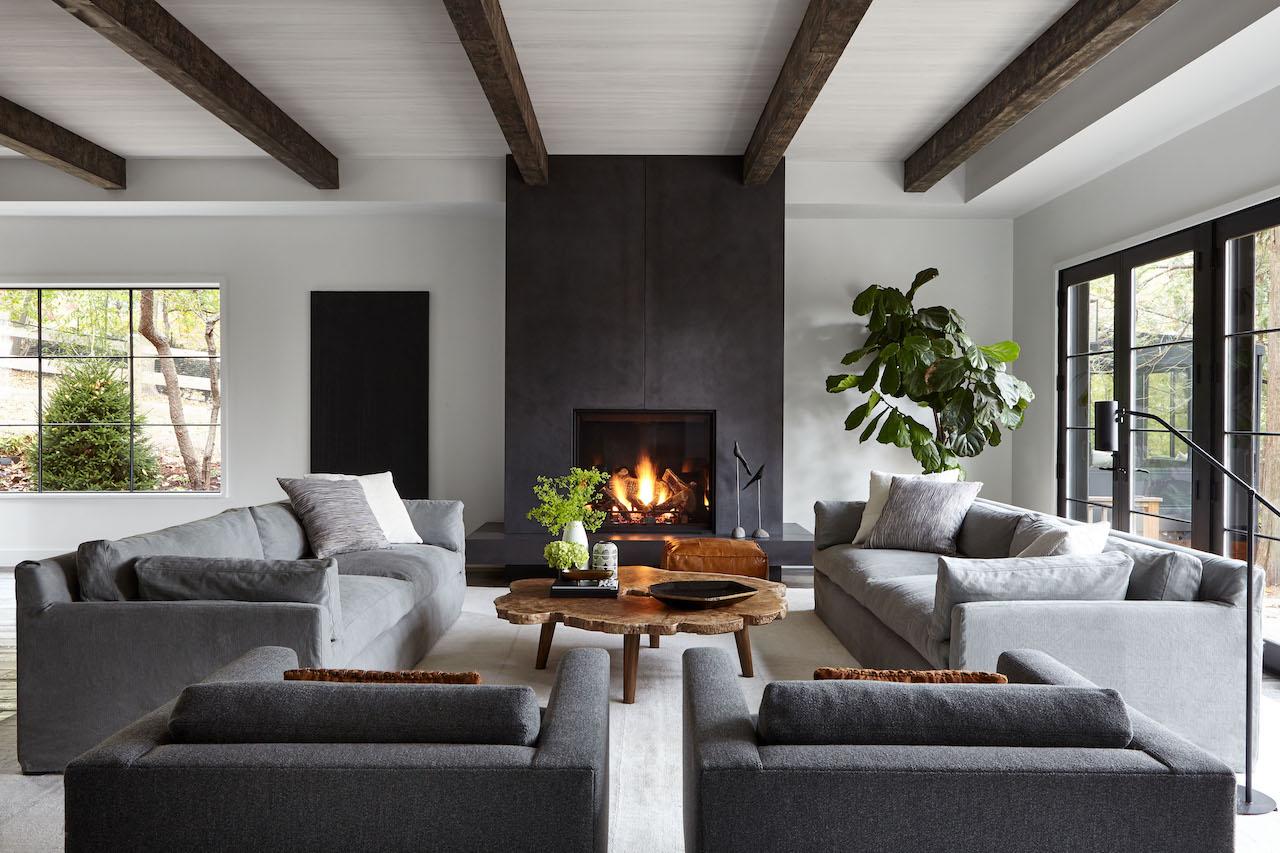 Moving the main entrance away from the kitchen to the corner of the house dramatically changed the flow of the home. Replacing the wooden staircase with a custom-made blackened steel staircase allowed natural light coming from a central cupola skylight to flow through the stairwell, bringing light and views to the central core of the second floor.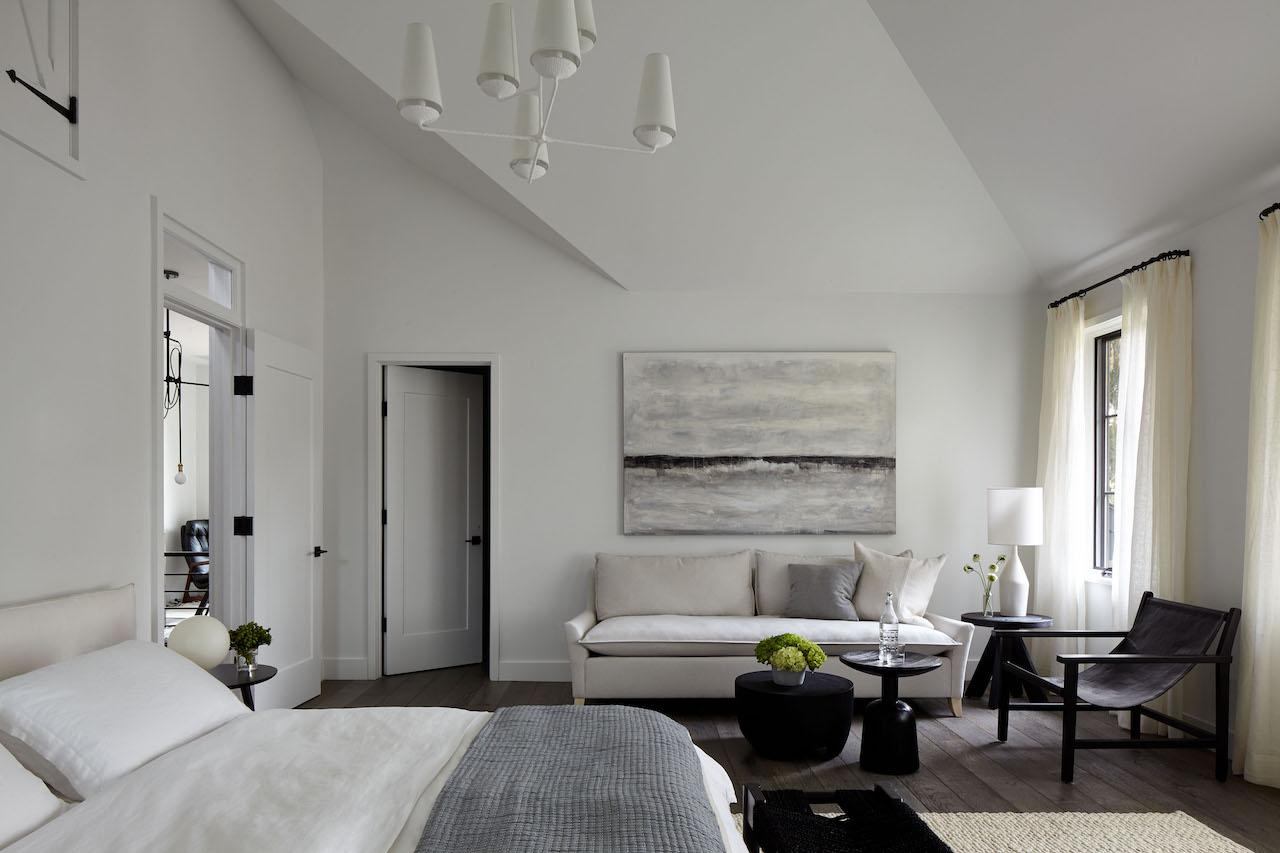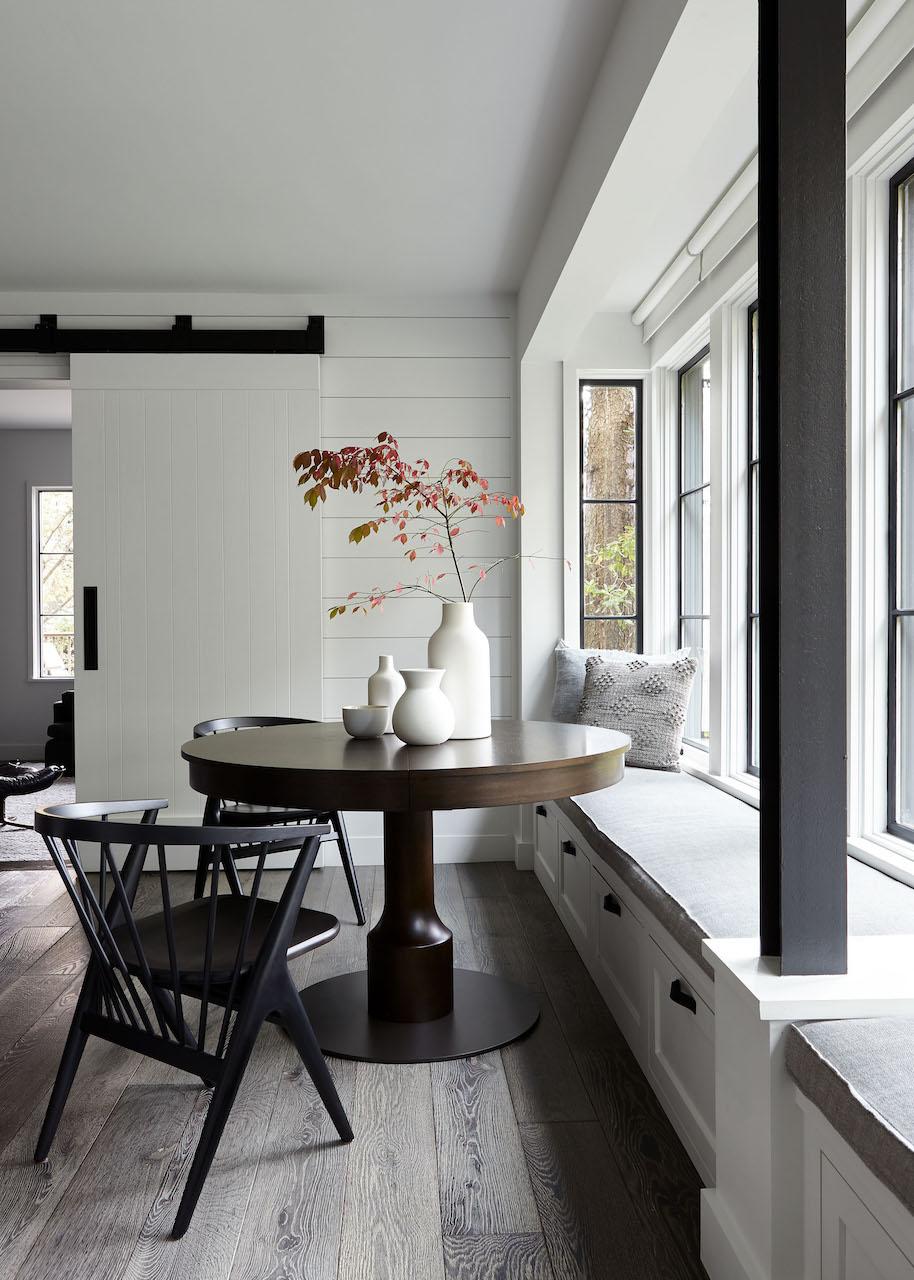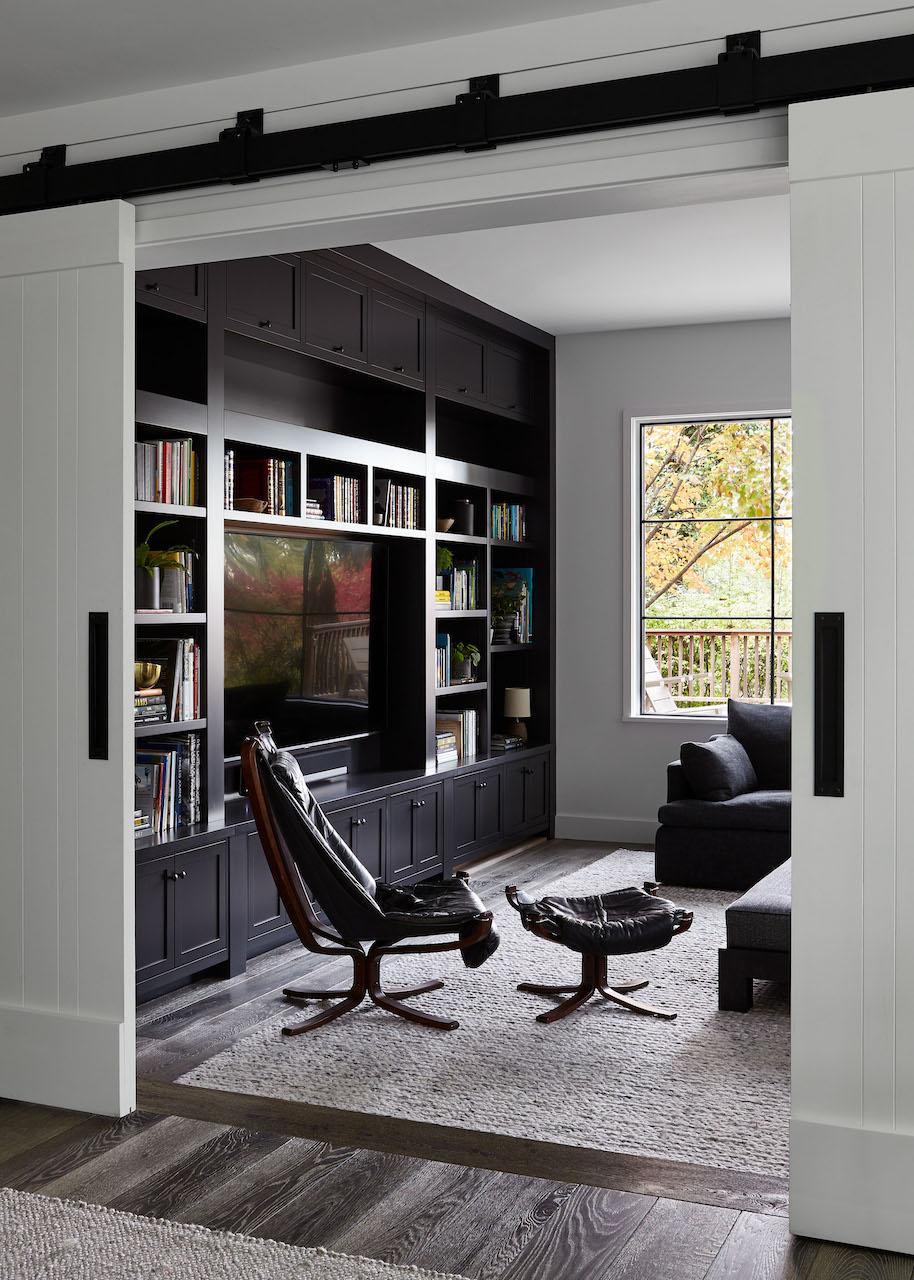 On the reconfigured second level, a bathroom was removed to allow for views of the Manhattan skyline to be seen through inward-opening French doors and a Juliet balcony in the stair hall, which has the feeling of a terrace looking out at the city. Windows were enlarged and added around the entire house, including transom windows that bring light into the bedrooms. A children's reading loft was created via a spiral stair in the attic space.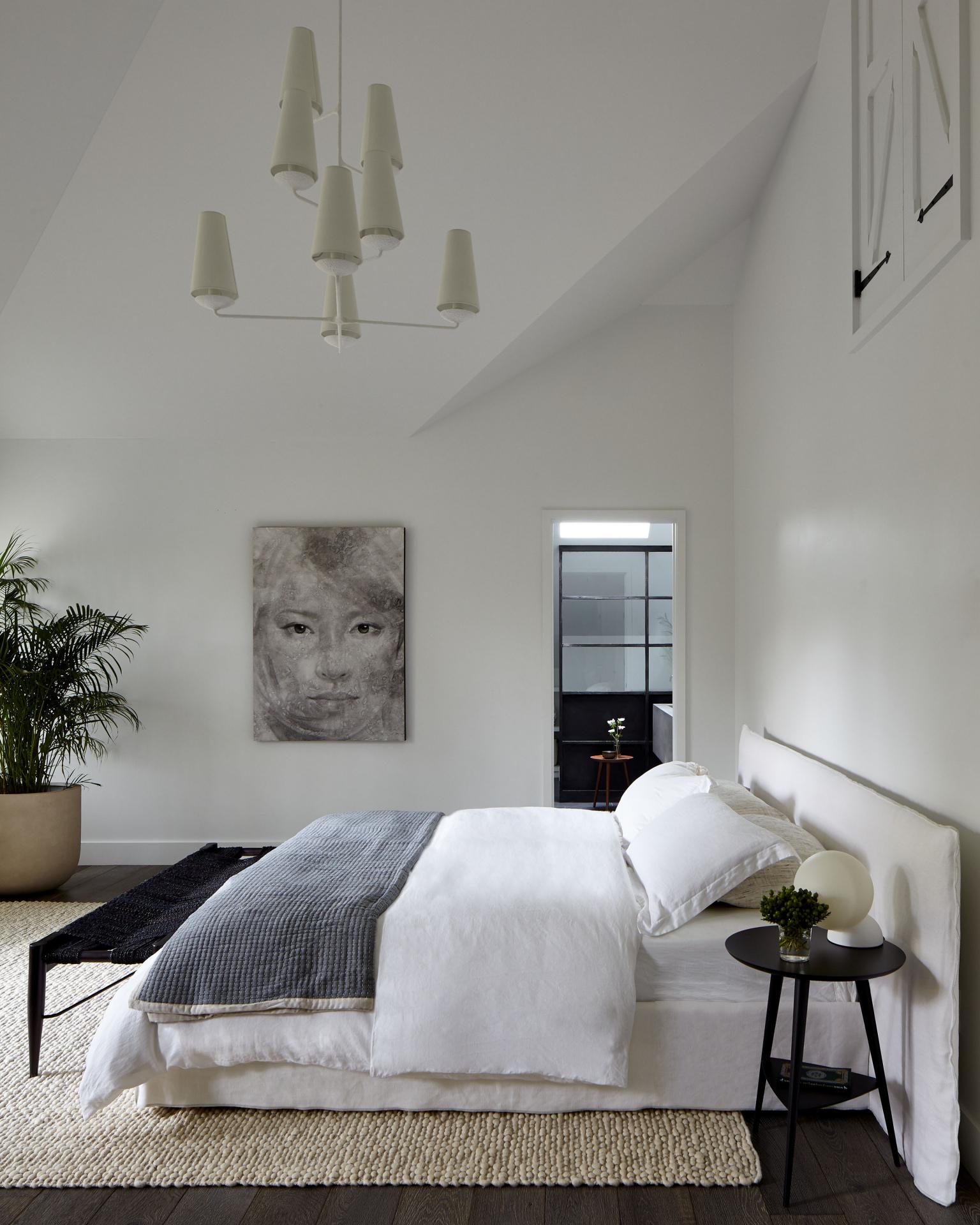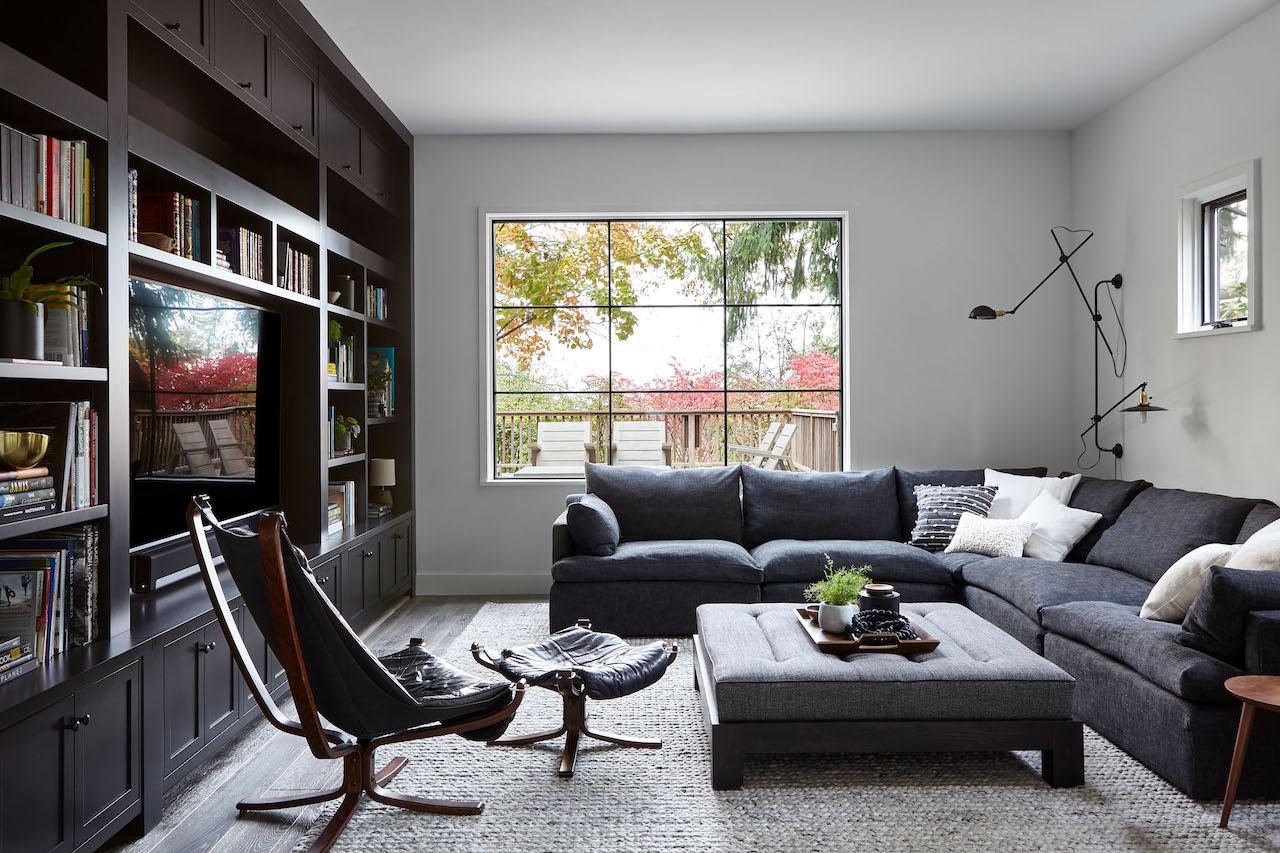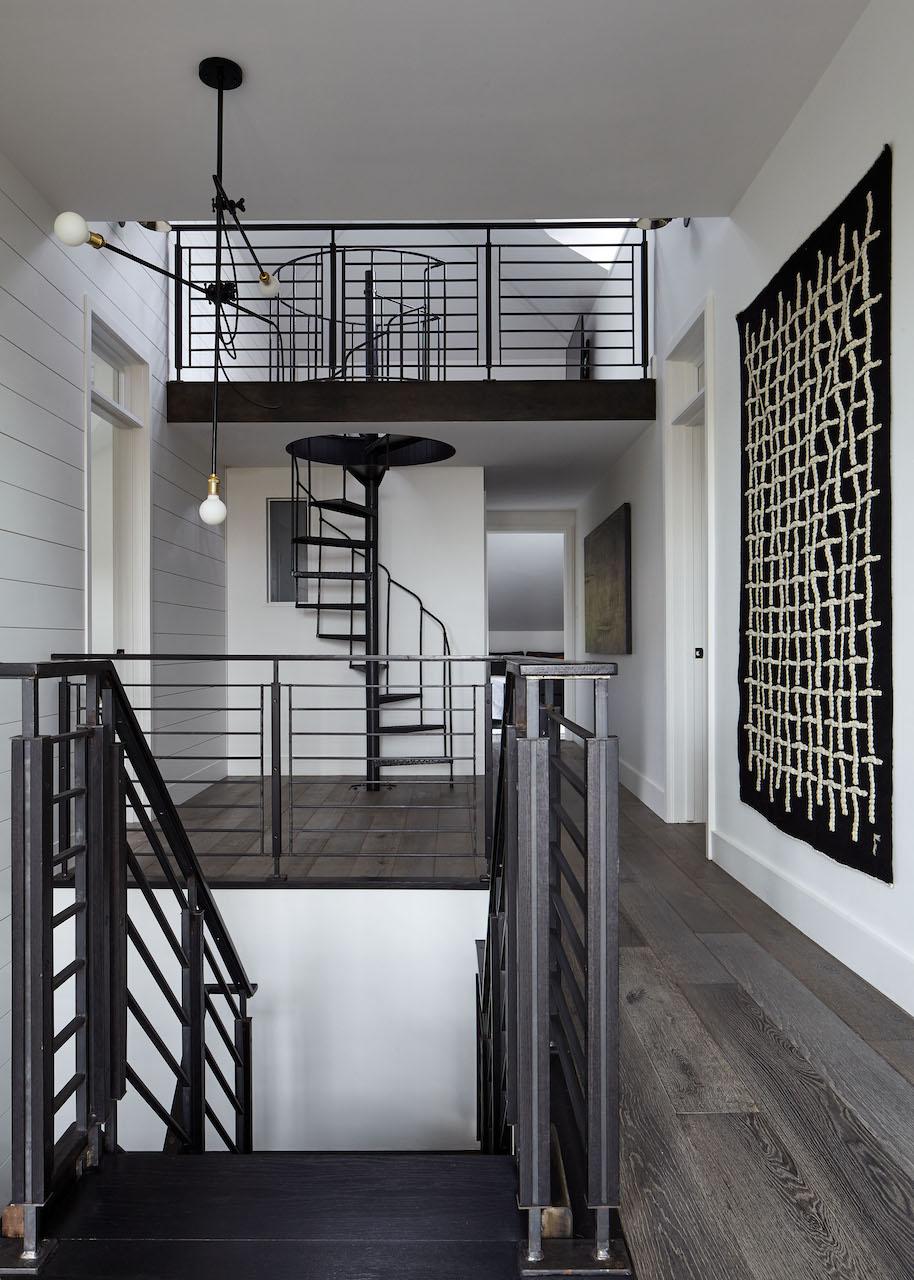 Downstairs, the home features an open plan perfect for entertaining, while more intimate nooks are created with window seats in the kitchen and rooms that can be cordoned off by sliding barn doors. A detached tea-room off the deck offers a guest suite and home office.