VUx House is an indoor ecosystem amidst the humid tropical climate.
Due to the urbanisation of big cities, not many people can have their dream plot of land, and with the assigned area, one would have to make the best out of it to create as many living spaces as possible. However, when combining the narrowness of the land with the humid tropical climate, that might not be the main priority. Instead, looking for a solution to solve the lack of light and ventilation is what 85 Design had in mind for this project.
Designed for a family of five, VUx House - a 1,076 sq. ft. residence is divided into three sections: the front, the back and the centre - which, sacrificed to open a sky box in the middle, allows light and wind to flow inside the house from the top.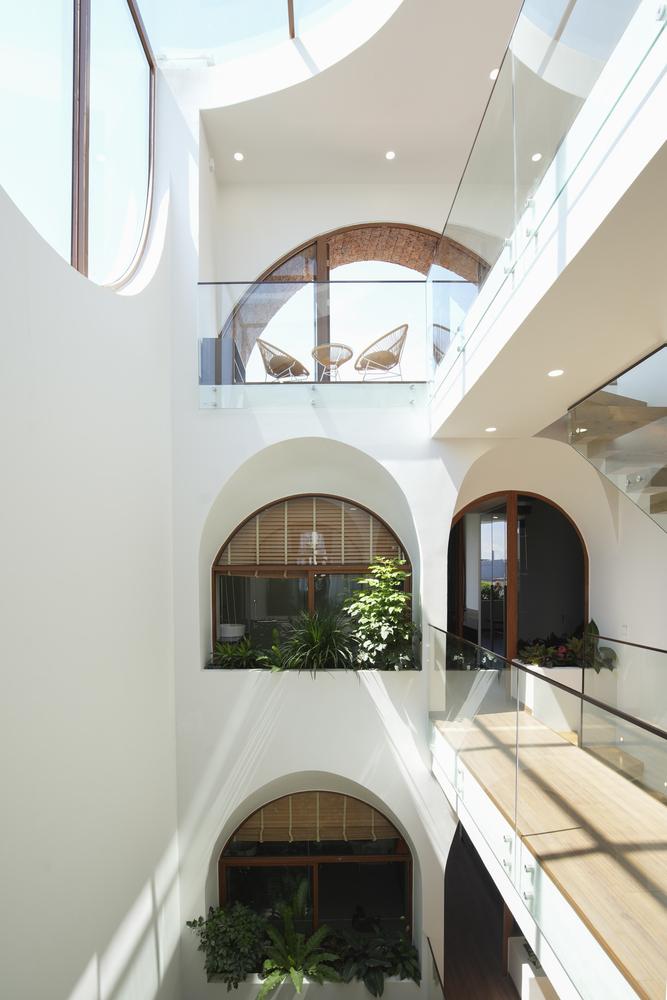 On the ground floor, this level doesn't contain much besides the outermost as an in-house parking area, separated by a red brick wall to prevent toxic substances from the vehicle from entering the house. Then inward bound is the temporary seating area with a glass lightwell on the ceiling, upon which is a fish pond.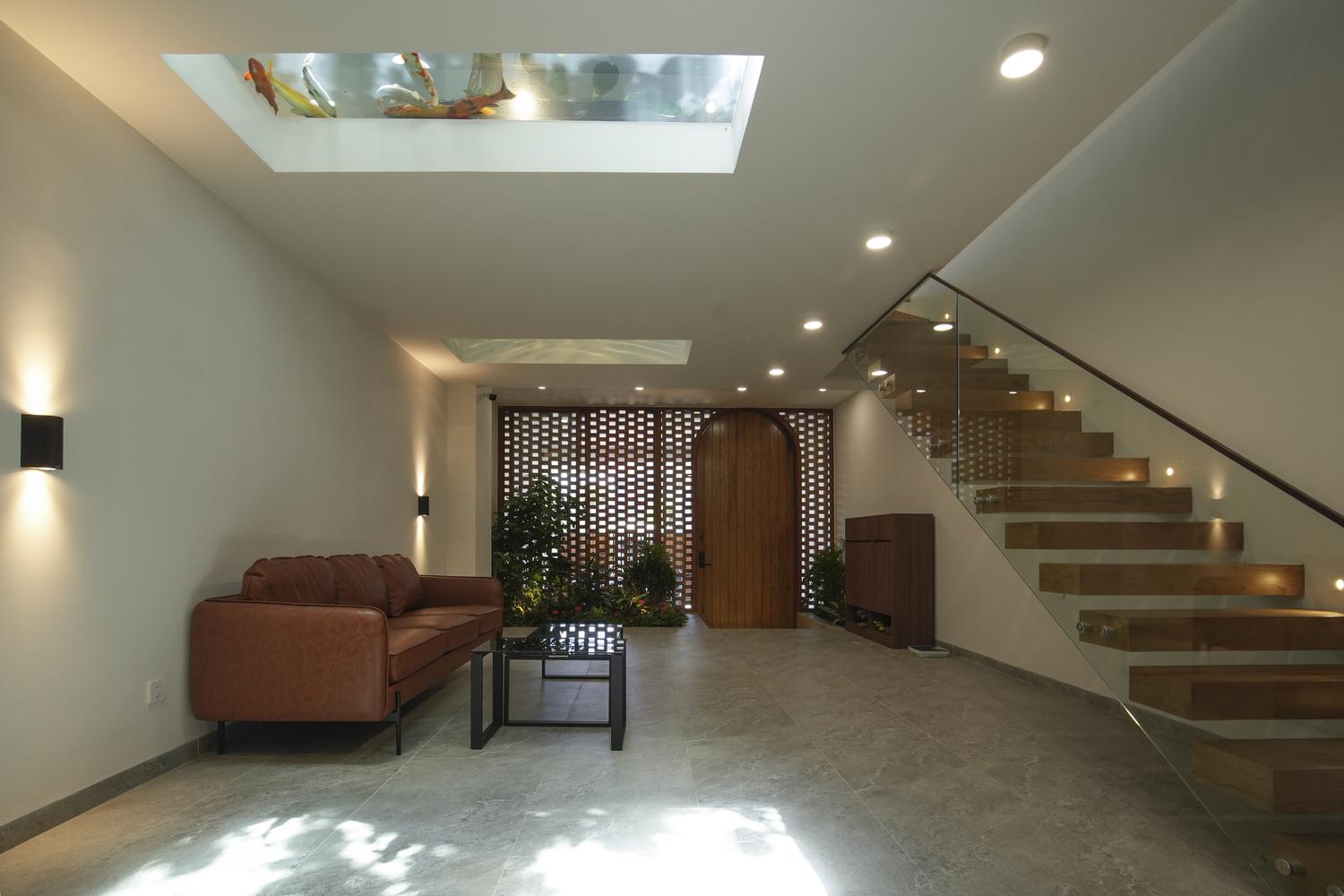 Levelling up to the first floor, the front of the house is the common room and the kitchen area, and then across the hallway is a small bedroom.
At the same time as being the physical heat-reducing method for the house, the pond aforementioned is also formed as a psychological release for the family members. Instead of concrete as the solid base, the family aquarium is glass-bottomed, bringing light to poke through and reach down to the ground level.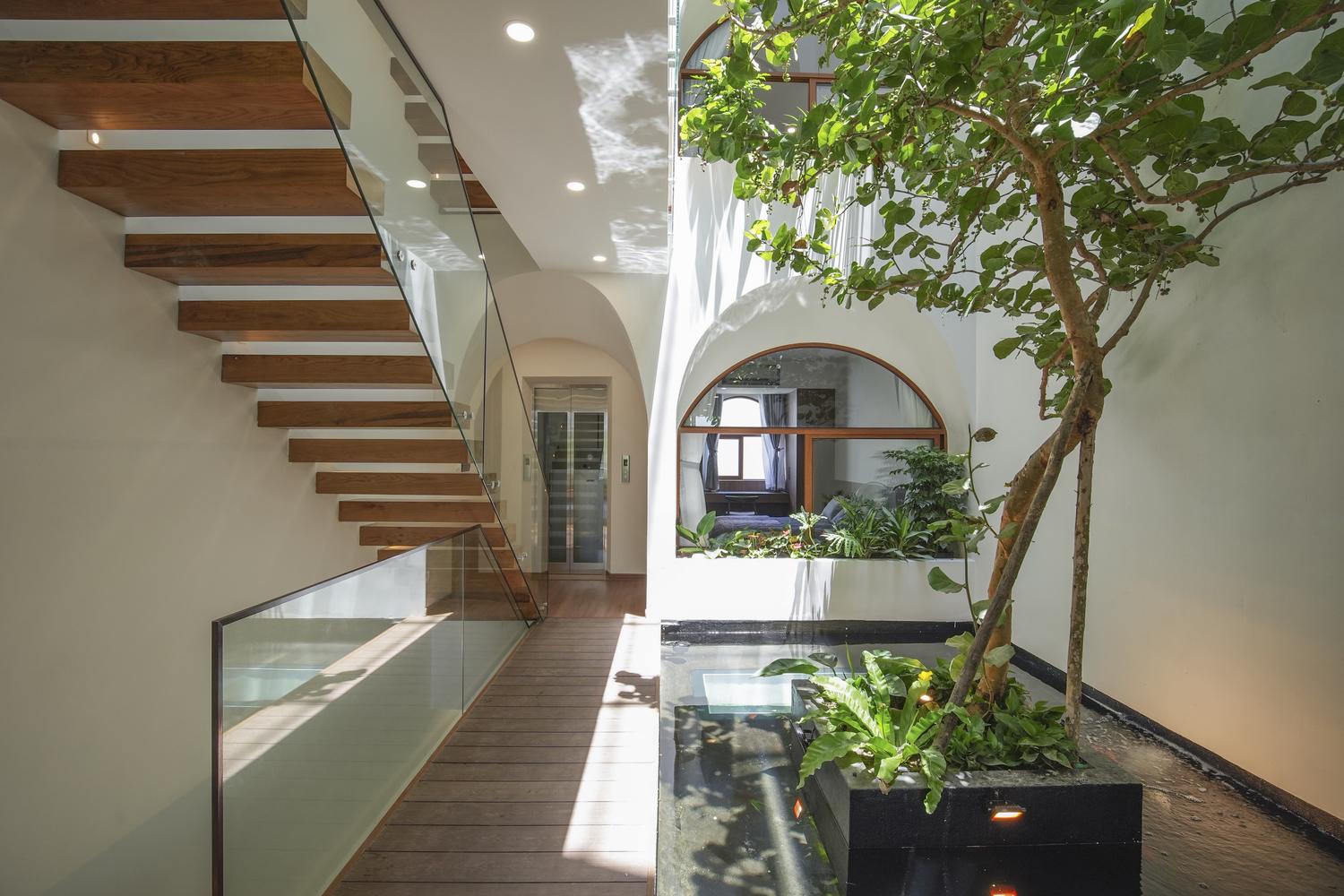 On the second and third floors, master bedrooms are arranged at the front while secondary bedrooms are in the back, all are connected by a bridge corridor made of wood flooring and glass handrail. Various plants and trees are placed on every level by intentionally filling the abode with a soothing vibe and making the residence healthy for itself and its members.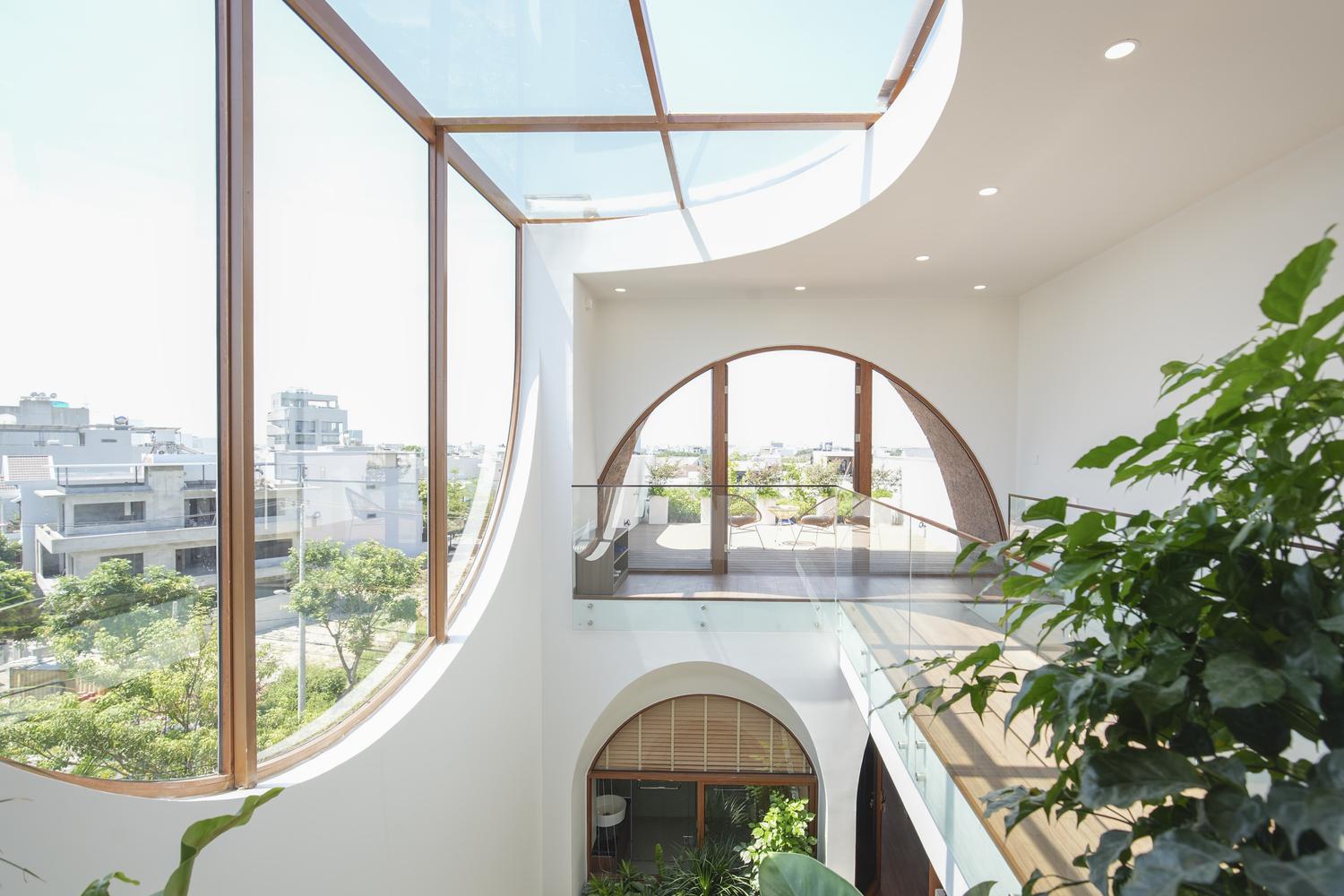 Lastly, on the 4th floor, 85 Design uses insulated glass, which welcomes most of the light source to come inside and still prevents harmful UV rays. Collaborating with high technology, the roof can be open or closed automatically depending on the weather condition. Thanks to the natural light source that helps plants photosynthesise, an automated watering system is also integrated to make planting effortlessly easier.
Photo: To Huu Dung