To many avid travellers today, a home-away-from-home experience that simultaneously addresses tradition and modernity is essential for a rewarding journey.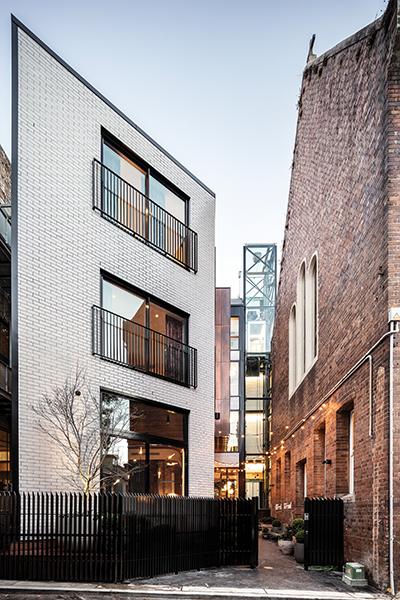 Interior designer Cressida Kennedy of Space Control Design ensures such distinctiveness in a space by delicately interweaving the old and the new at the Little Albion Guest House in Sydney.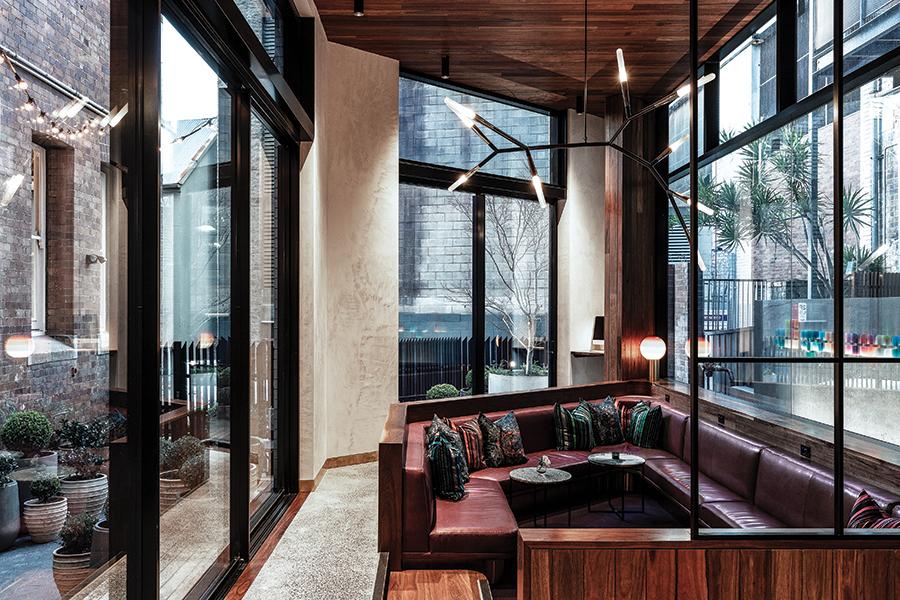 I had worked with Paul Fischmann from 8Hotels on the 1888 and the Felix Hotel in Sydney, says Cressida. From there, we formed an understanding of how we both worked, and found that we shared similar aesthetics when it came to the look and feel of boutique hotels. Based on such a solid relationship and trust, he gladly gave me free rein to run with my own ideas on how the hotel interiors should be reflected under his brand.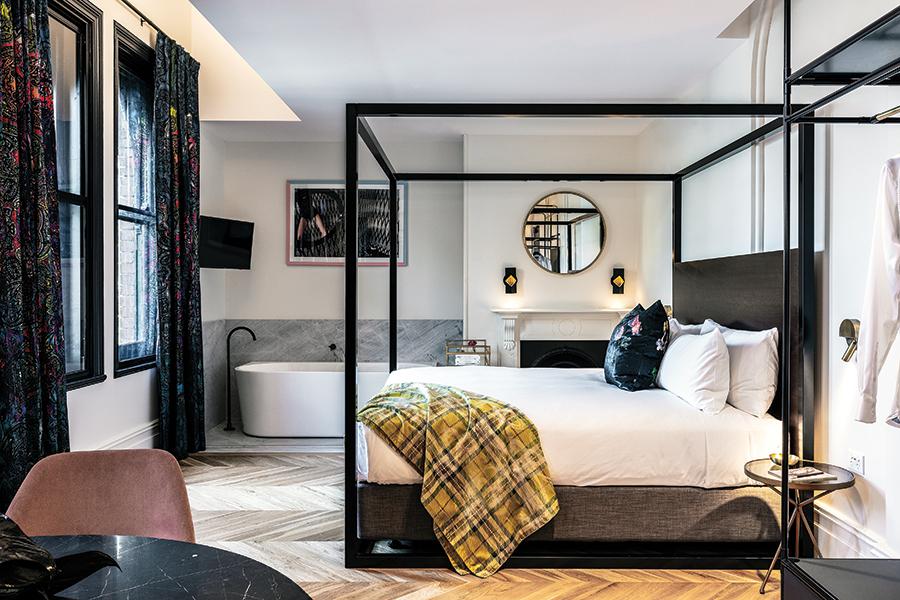 Situated in the dynamic hub of Surry Hills, the plush 35-room property is a unique composition of an original heritage building from the 1920s Federation era, as seen in the entrance, and a 1970s-inspired angular extension comprised of white ceramic brick, steel and glass forming the back of the structure. I am obsessed with the design aesthetics of the 1920s and the 1970s, and this project offered me the opportunity to infuse period-specific elements, explains Cressida. The construction itself was my main source of inspiration in regard to interior schemes.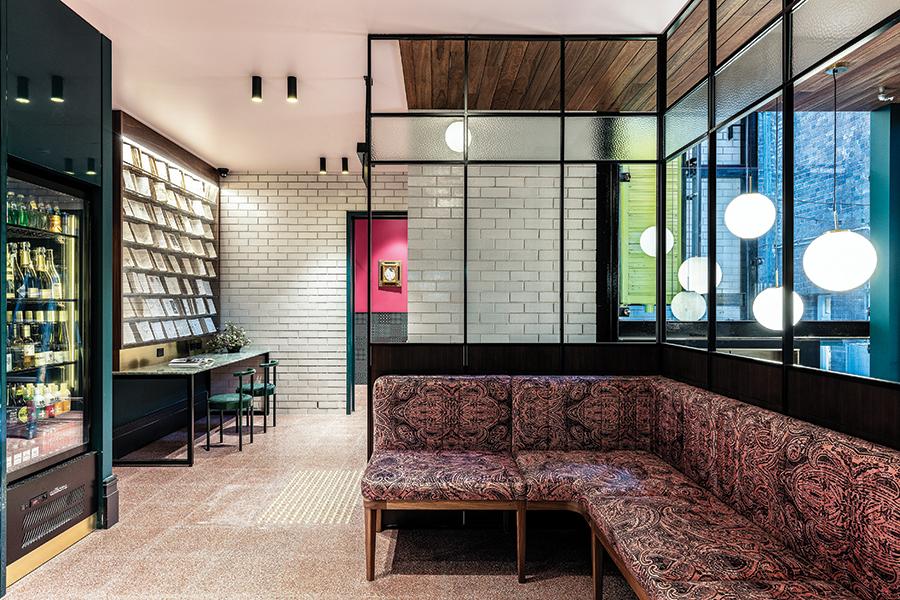 Cressida has created an exuberant ambience, replete with vibrant shades and striking shapes, in consultation with Connie Alessi, the director of interior design firm Archemy. Complementing the bespoke fanned American walnut and brass-trimmed headboards are bold patterns and prints – including original linen curtains adorned with floral, paisley and geometric prints by Sydney-based designer Kerrie Brown – that lend a touch of vintage glamour. Custom-made mirrors, cement tiles and bronze tapware reminiscent of the early industrial age are anchored by classic marble flooring in tones of charcoal and chalk, elaborates Cressida.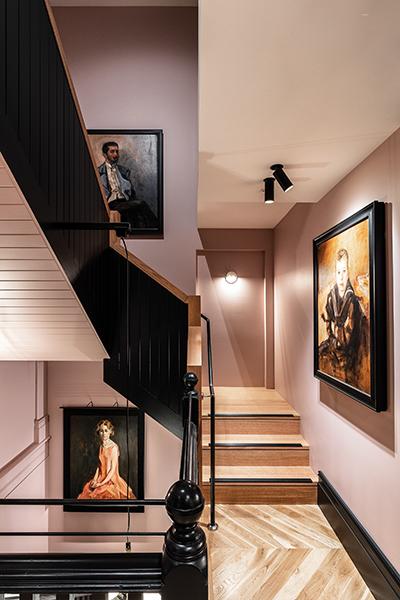 To craft a delicate design that blends aesthetics with practicality, Cressida took her cues from the architectural elements of the heritage building and utilised compact spaces with considerate spatial planning. The hotel rooms have to be highly functional, as many of them are getting smaller nowadays, the designer explains. Areas to focus on include the bathroom layout and the sleeping area, as well as a workplace with accessible technology. Completing the scene are arresting artworks that offer a perfect foil – as Cressida concludes, these elements resonate somewhere amidst the noir haze of the past decades and the creative enclave that Surry Hills is today. All of which add up to a well thought-out destination that meets an assortment of needs and tastes.
The post A Travel Destination That Cherishes the Old and Embraces the New appeared first on Home Journal.