Modest materials, open layouts and the play of lights give this apartment an understated elegance.
Designed by Nest Space Design, the 1,948-square-foot apartment in Taipei blends in the tranquil nature scenery to carve out an abode that the owners yearns for. The space is devised based on the concept of a landscape cloaked by verdant mountains and forests, layered with natural and warm stone and wood.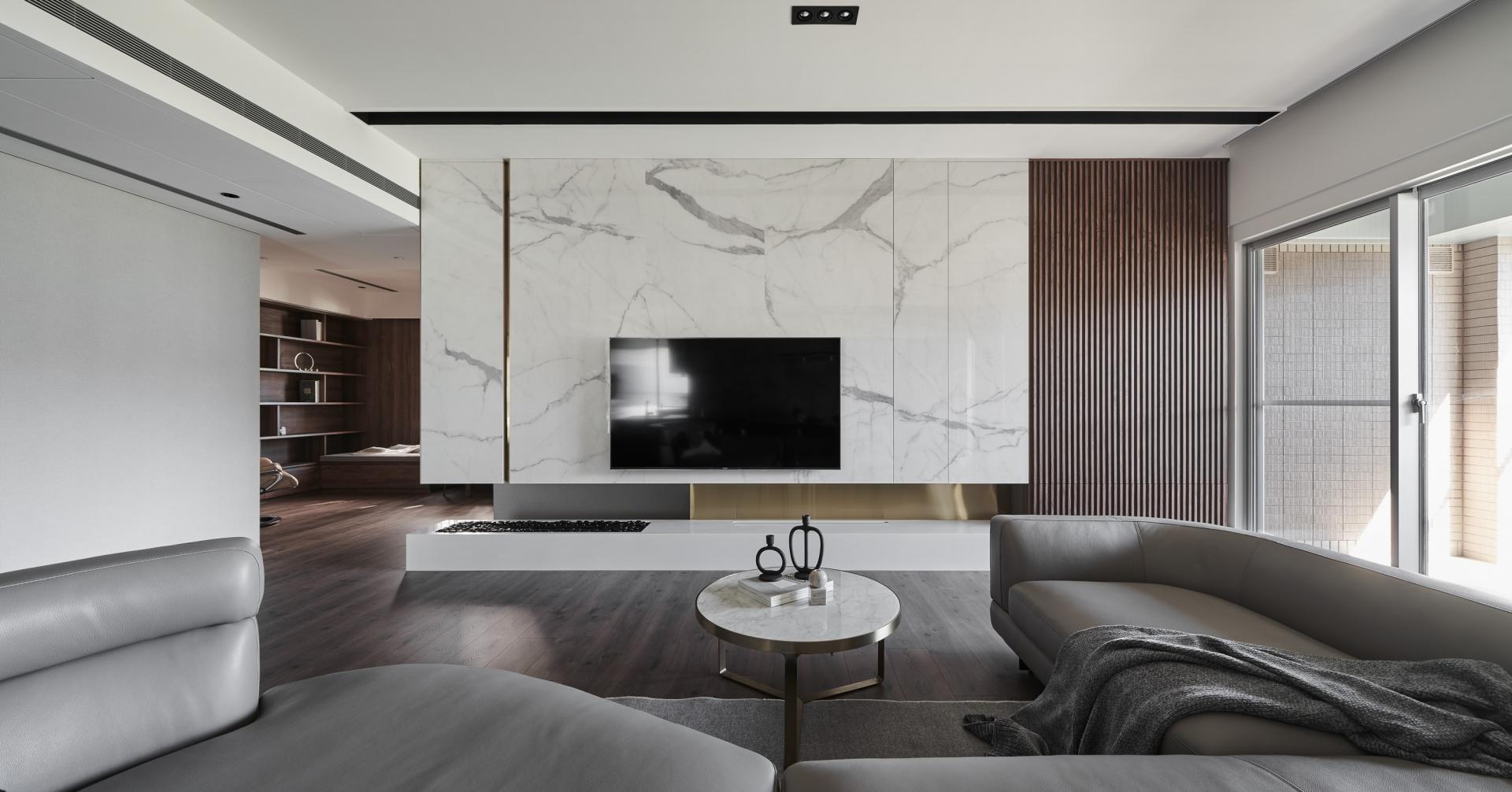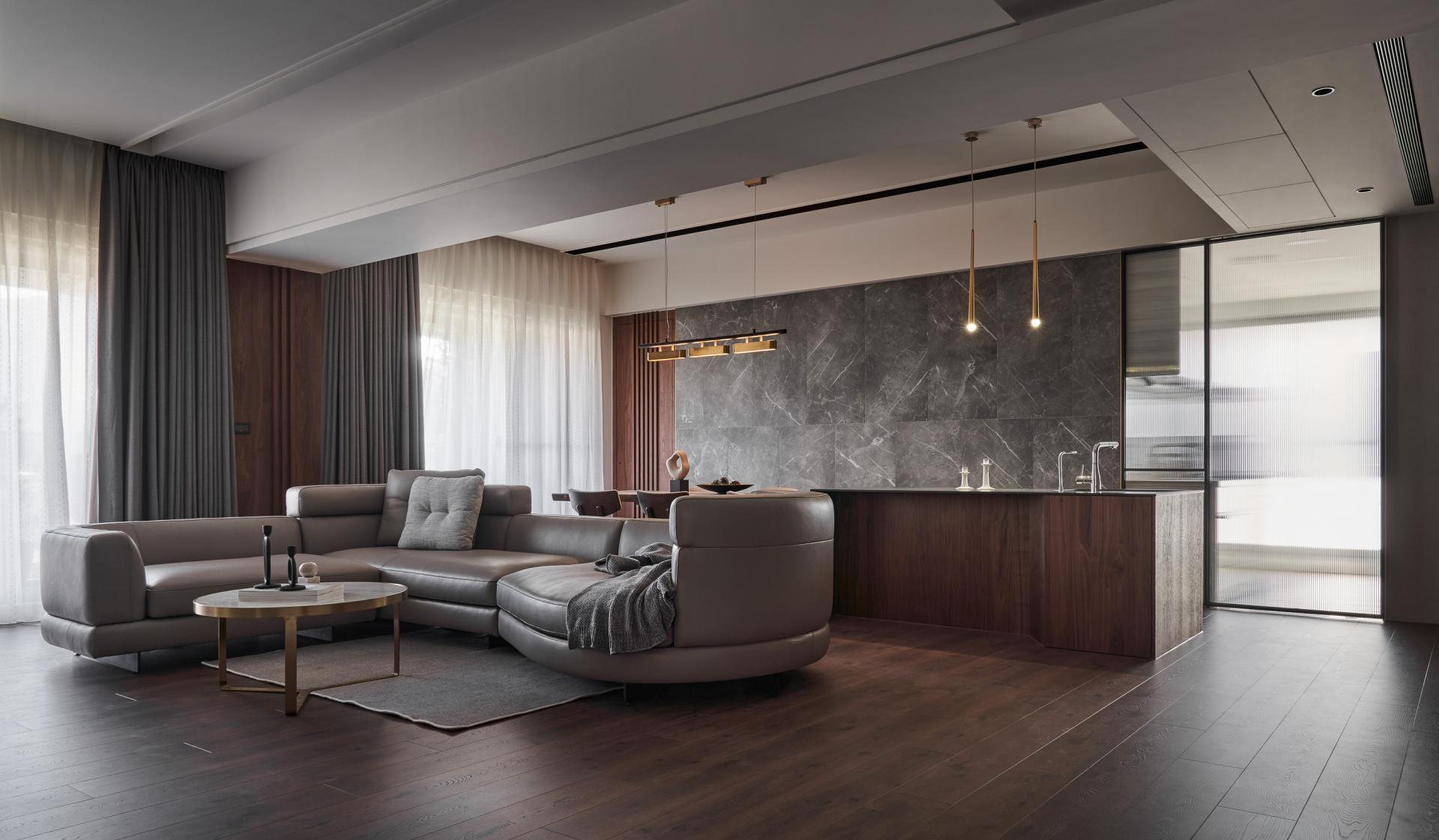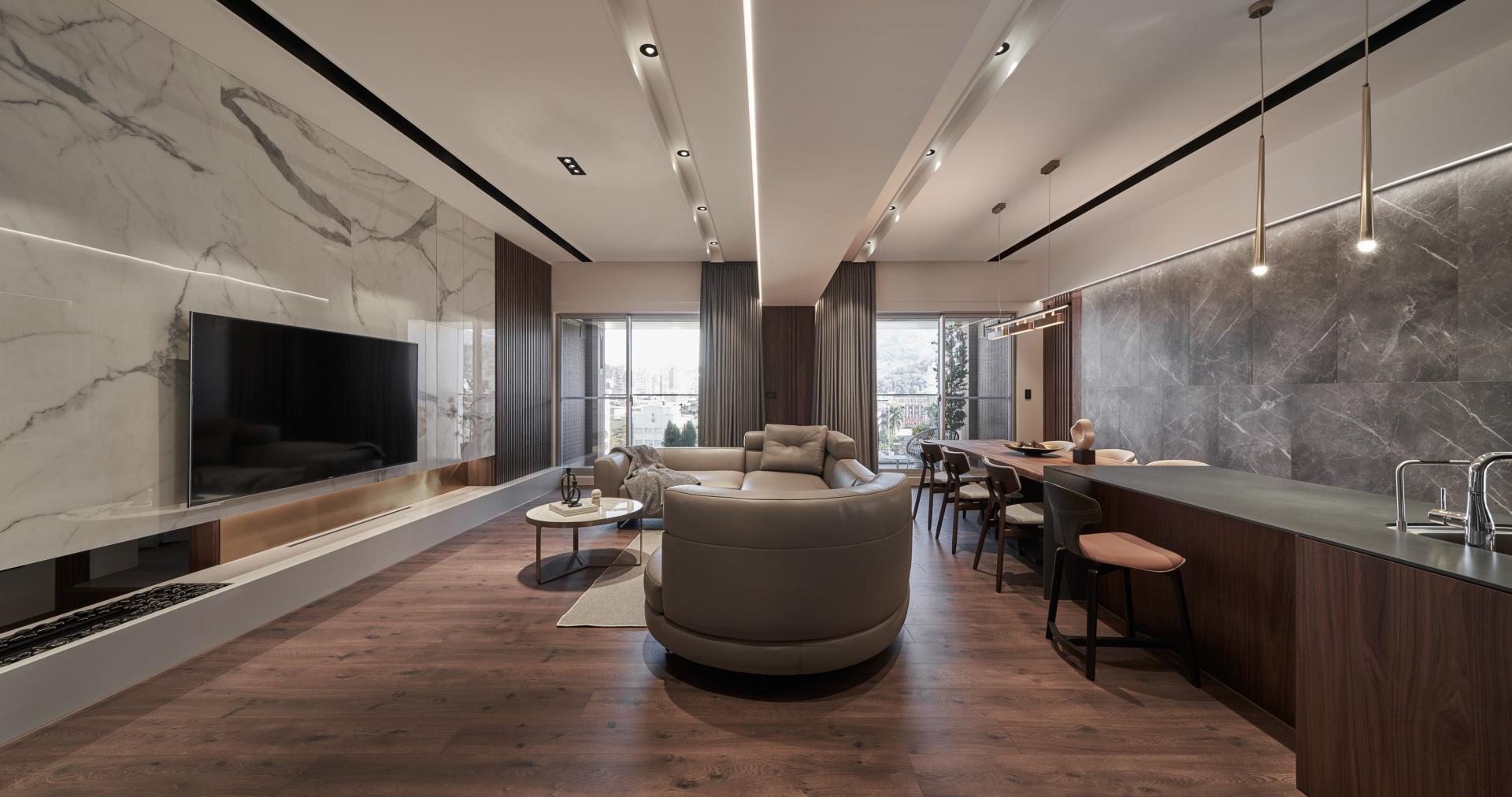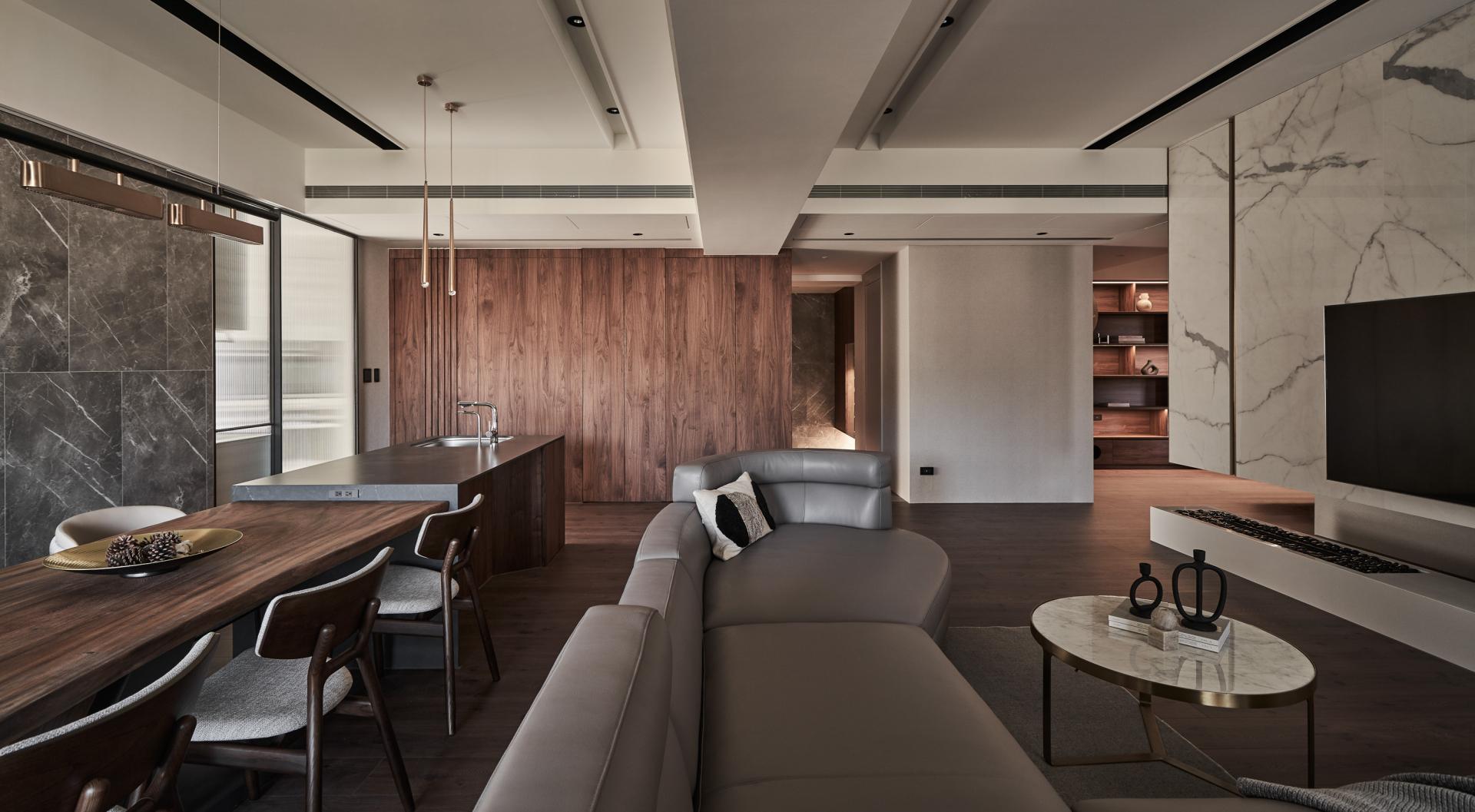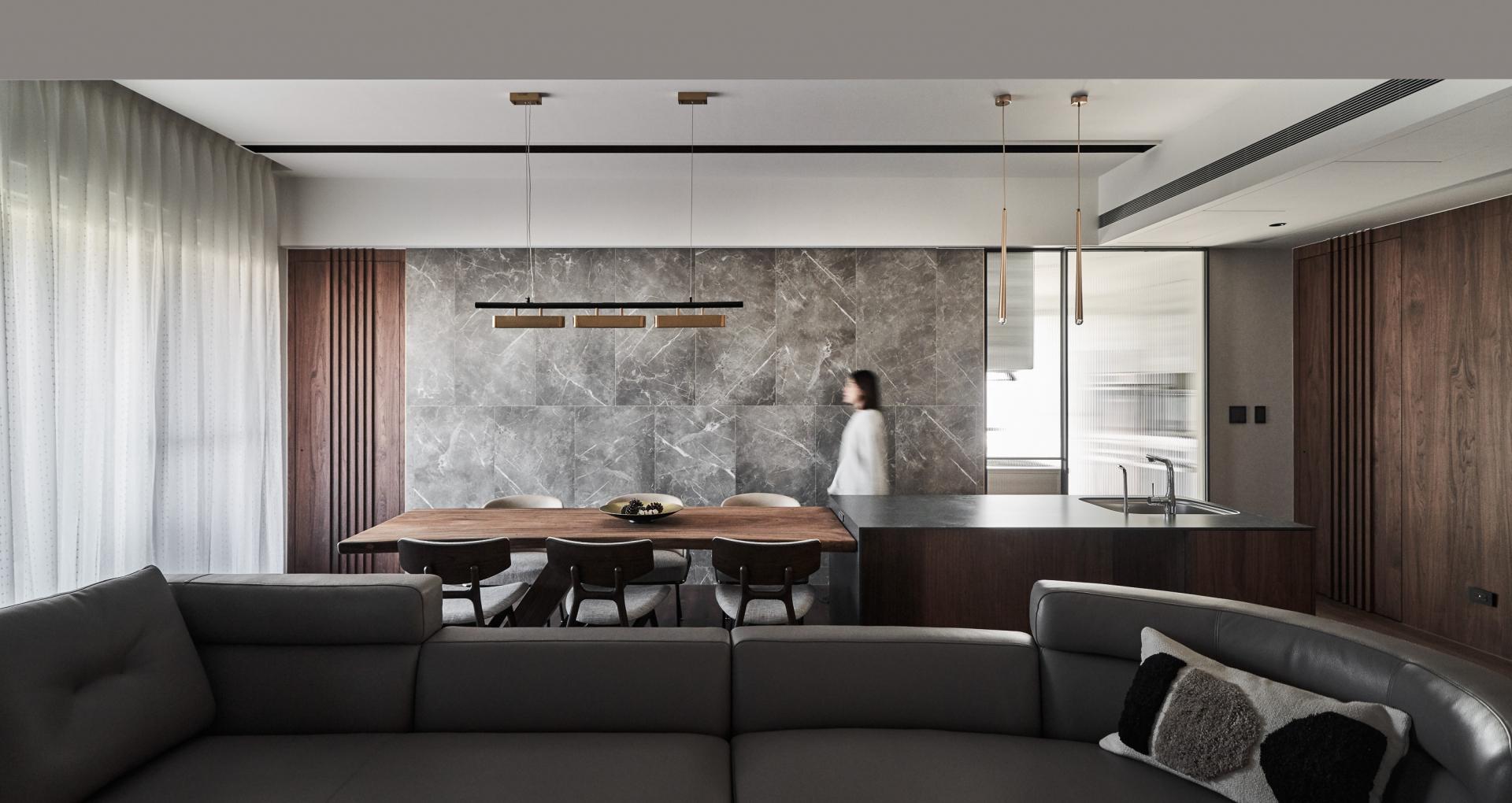 Against a backdrop of natural light and shadow, the absence of concrete walls links up various public spaces: the dining areas, kitchens and study rooms altogether create a cosy atmosphere as if enveloped in nature.
The design team devotes attention to every minutia. The four-meter-long porch foyer area, for instance, provides the residents with abundant space while putting on and taking off their shoes. Combined with the commodious living room that has a fireplace, it also injects a warm and intimate accent into the dwelling.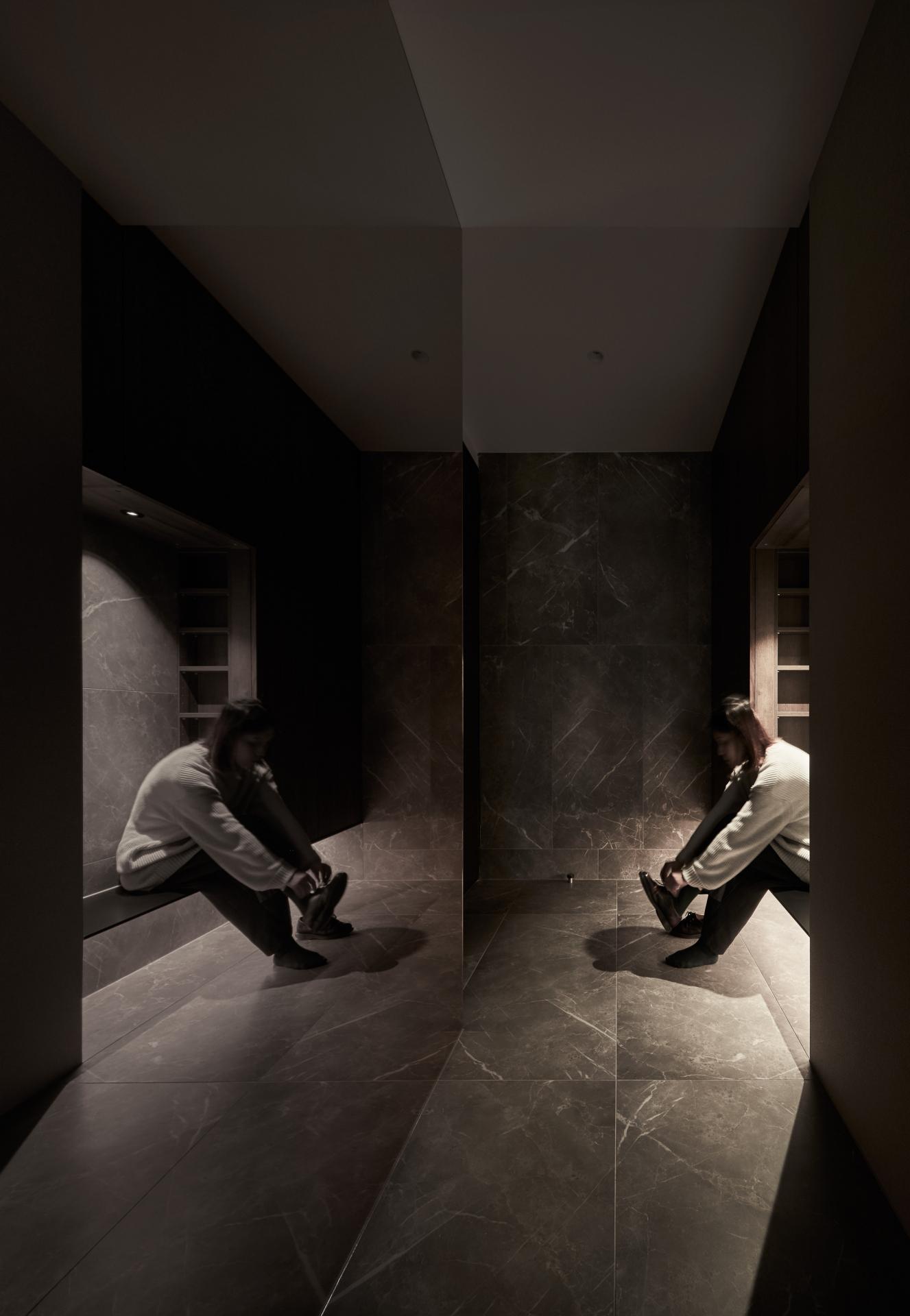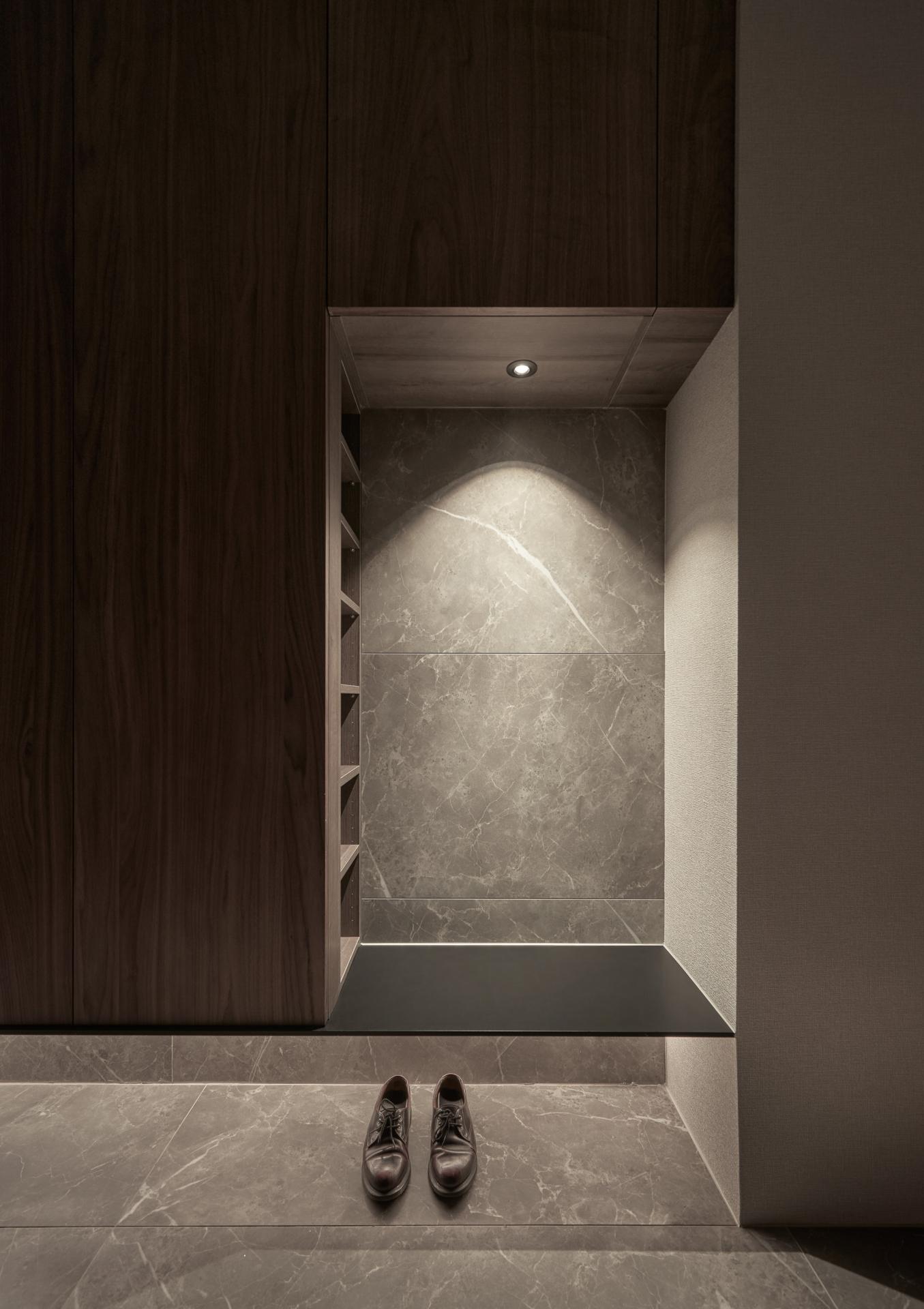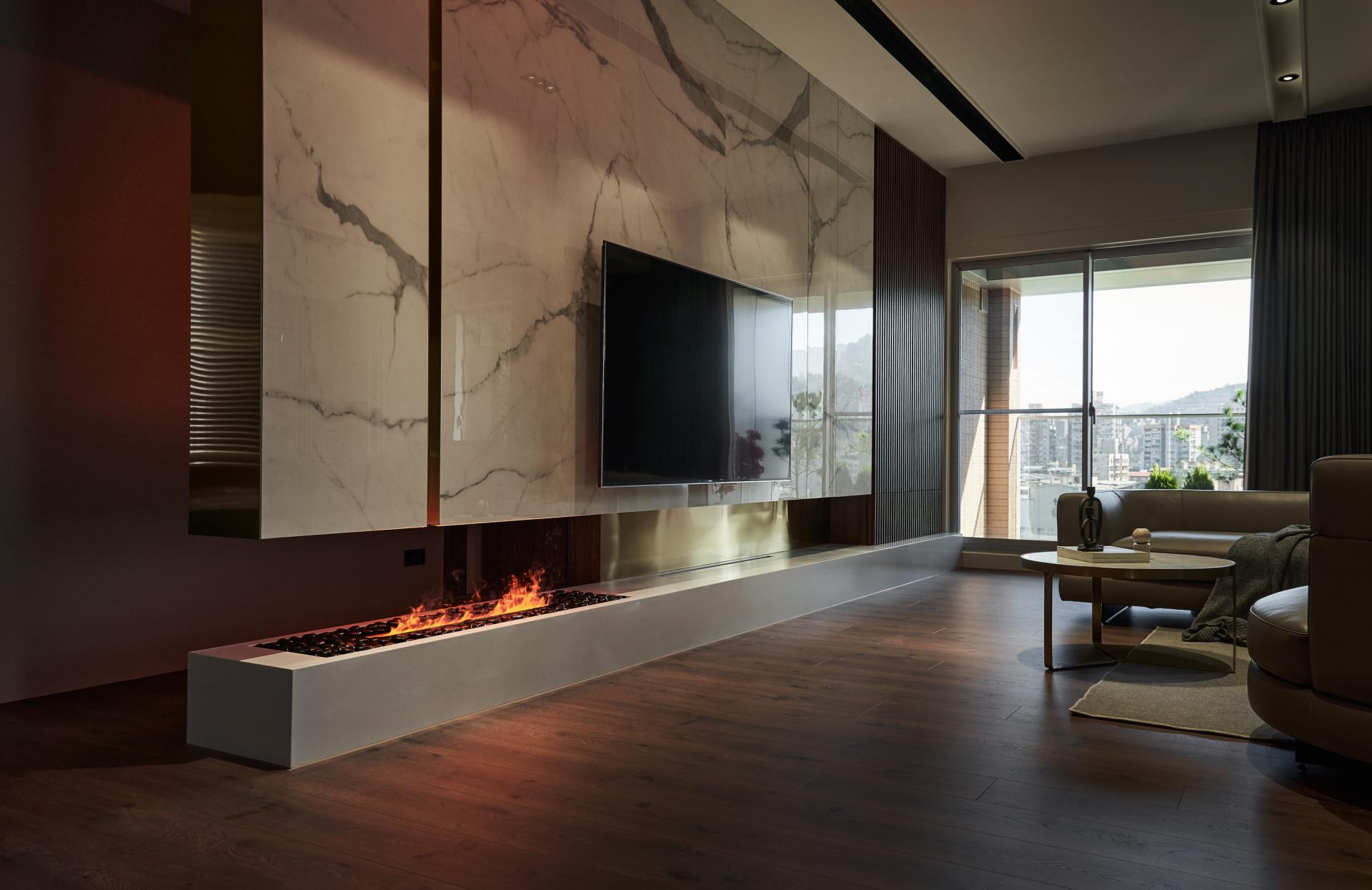 Enter the private area and study. The area maintains the natural setting of the public space, using light-coloured wood to build a calming ambience. Coupled with a sluggish couch area and a storage system, the bedroom and study double as a flexible field that can accommodate a range of activities – think reading by the window while the warm sunshine shimmers from outside the windows or attending to work at the desk without the disturbance of the outside world.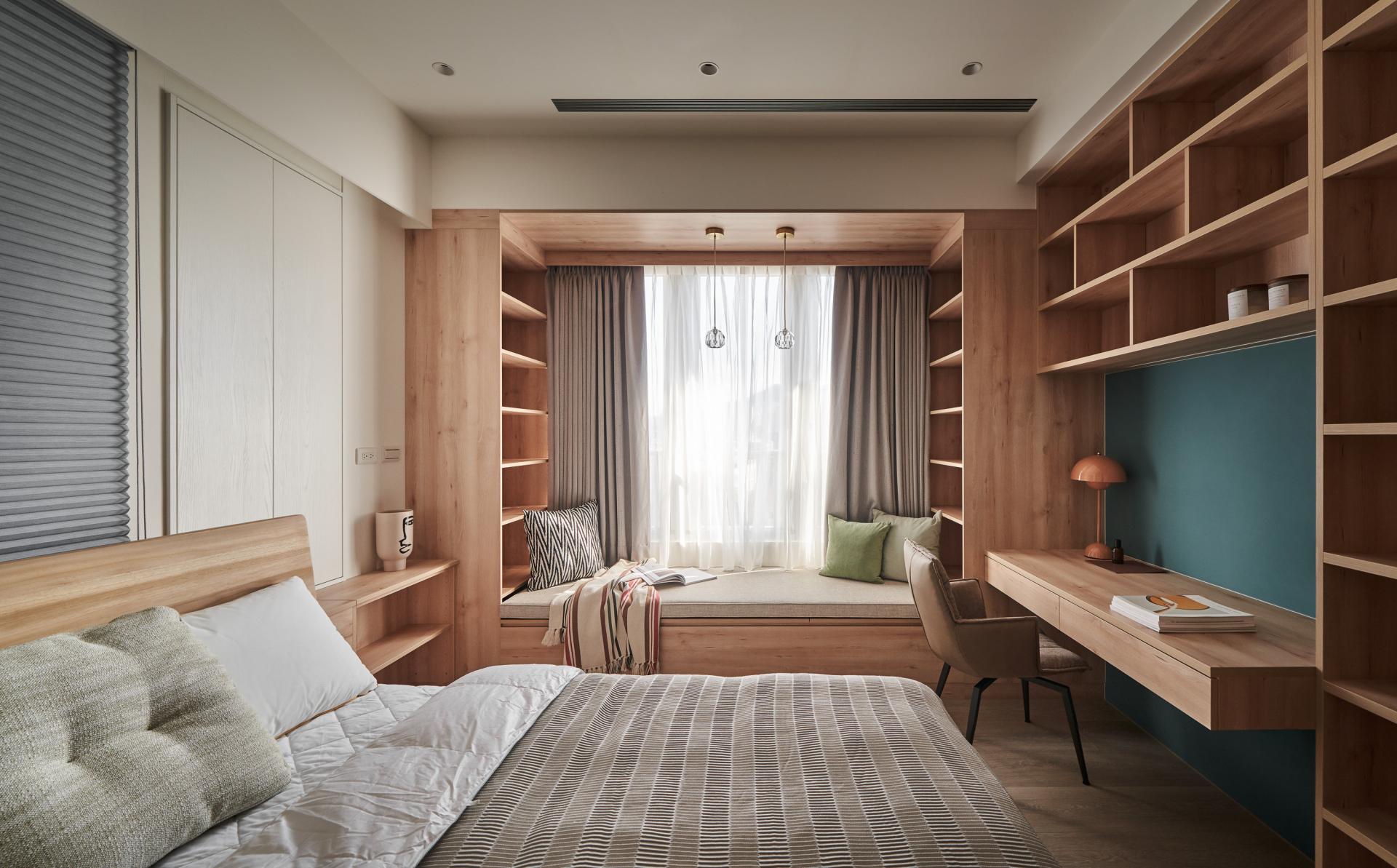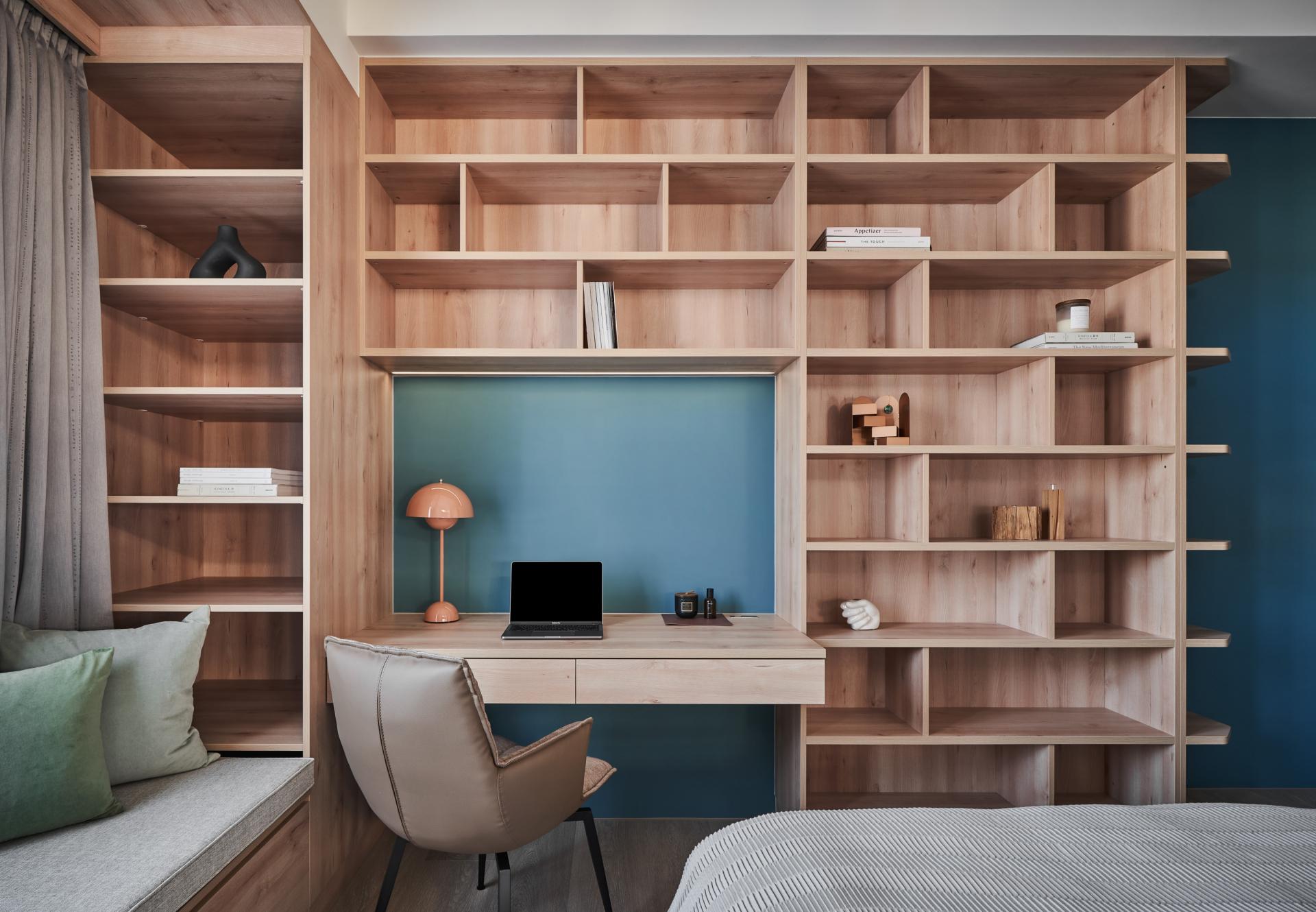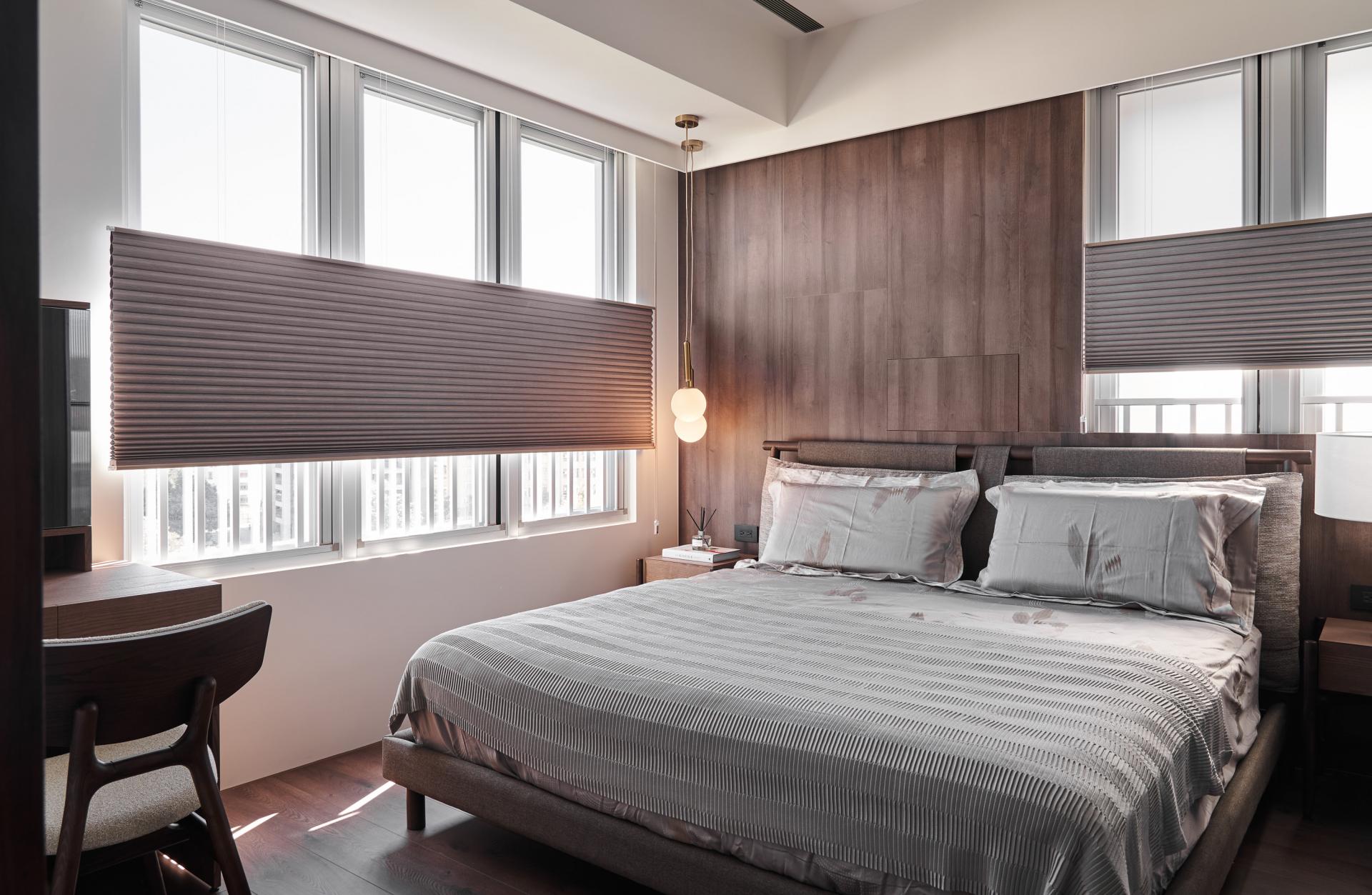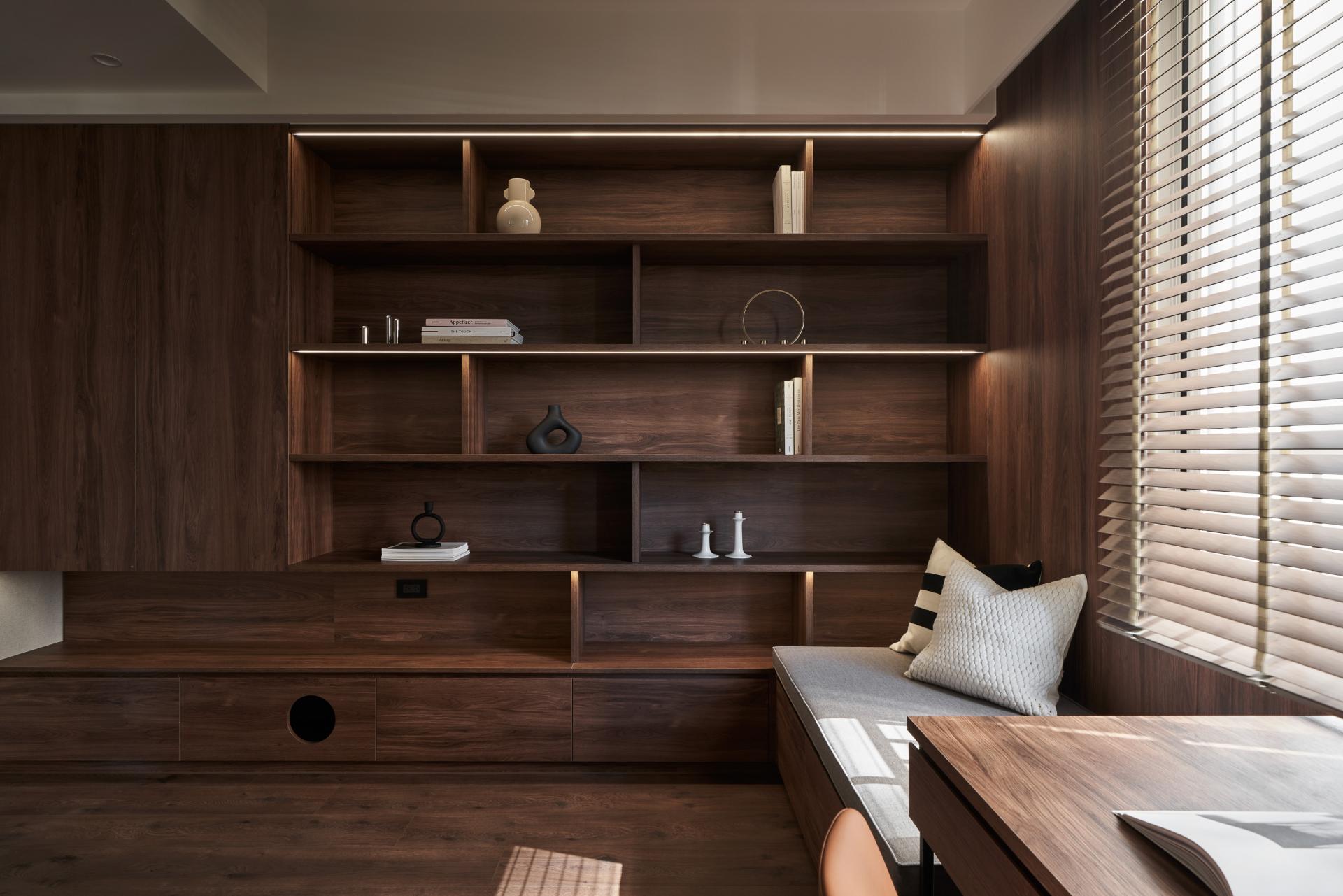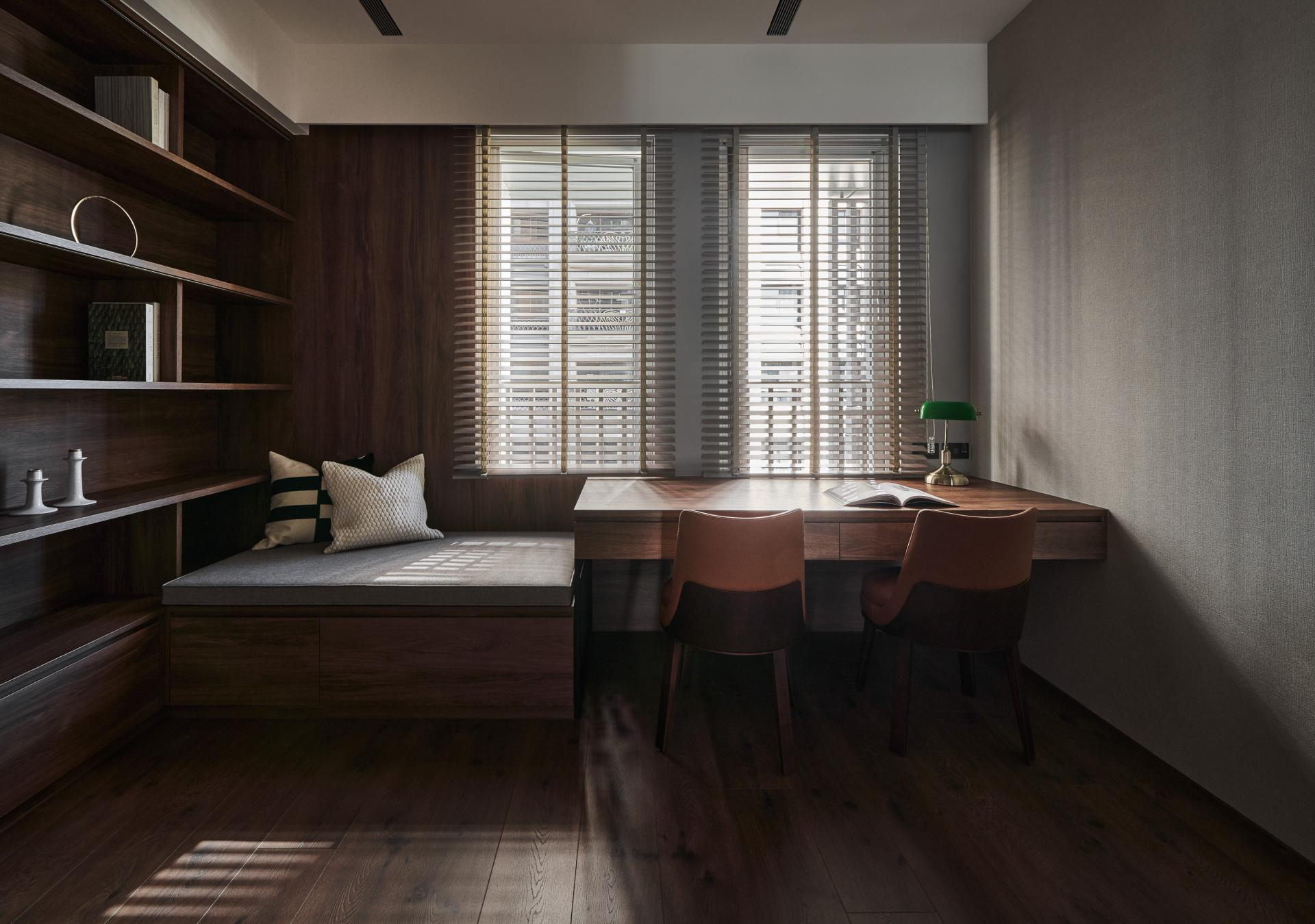 Take reference from the following details:(Photos:Hey!Cheese​)