Anji Connell takes us deep into Tswalu Kalahari – a wild and tasty retreat.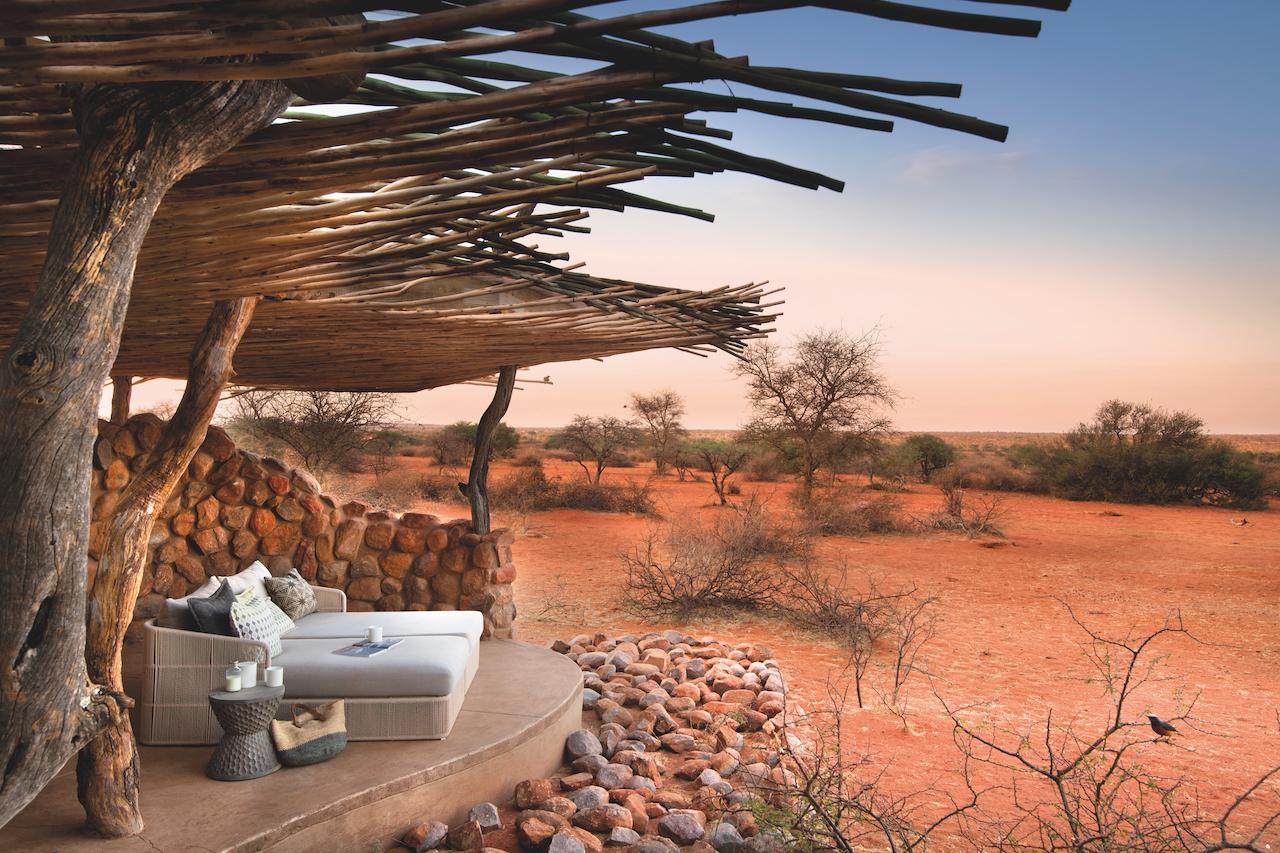 The ultimate luxury is space, and taking time to unwind, slow down, and be more mindful – and Tswalu Kalahari is a staggeringly beautiful place in which to chill while enveloped in nature, and engaging with the smells, sounds, and sights of the Kalahari.
True to its name, Tswalu means new beginnings. Tswalu is South Africa's largest privately owned game reserve – 111,000 hectares (more than 274,000 acres – and a labour of love for the Oppenheimer family. Since taking over responsibility for the reserve in 1998, the family's commitment has led to the undoing of years of neglect, the re-introduction of many indigenous species, and massive strides towards restoring the Kalahari through sustainable conservation, supported by ecotourism.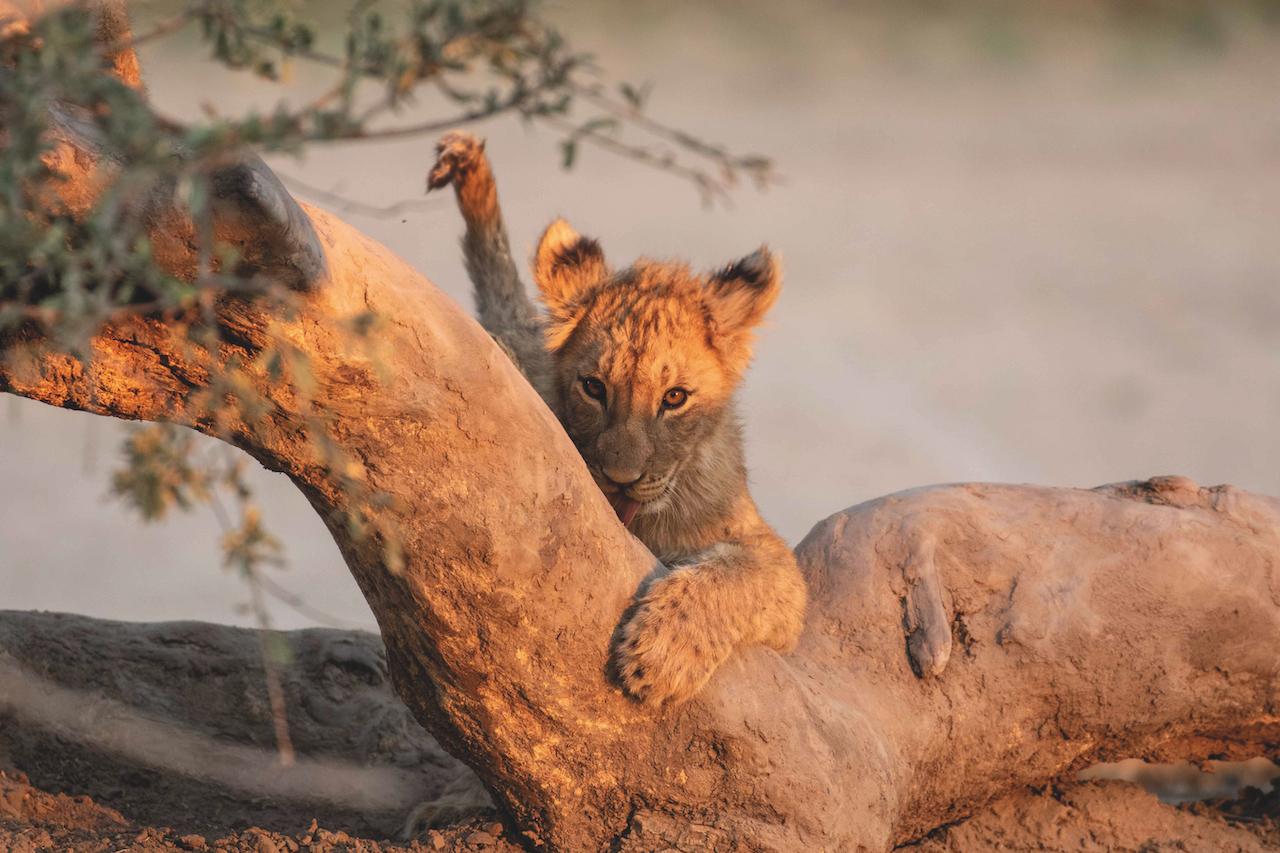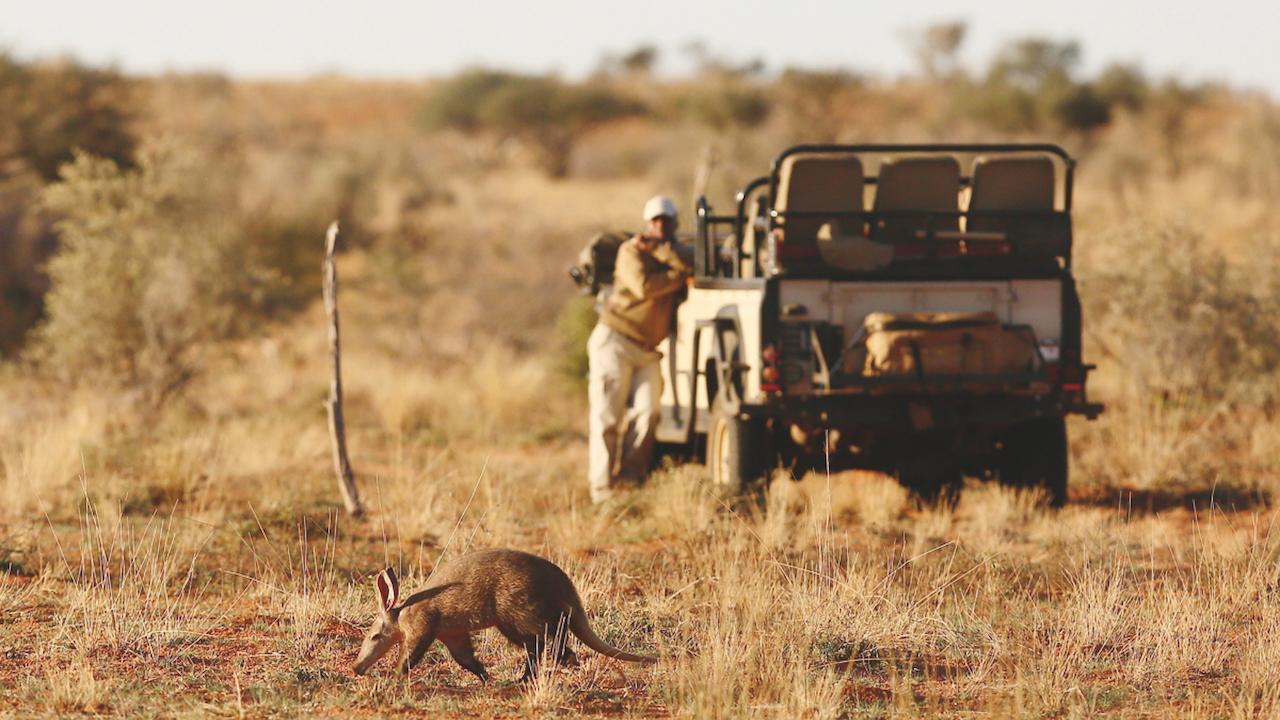 Tswalu is in the Green Kalahari, a semi-arid region of grassland and wide-open savannah, red dunes and the Kogelberg mountain range – all of which increase the biodiversity and enable a full spectrum of habitats and, therefore, a more diverse animal population.
Black-maned lions, leopards, cheetahs, gemsboks, springboks, and hyenas roam free through beckoning bushman grass, camel thorn, and shepherd trees. Unusual carnivores include bat-eared foxes, aardwolfs, brown hyenas, and small spotted genets. Endangered species include the black rhino, pangolins and the African wild dog. The reserve has two colonies of habituated meerkats that have grown to trust people and let you get up close to them.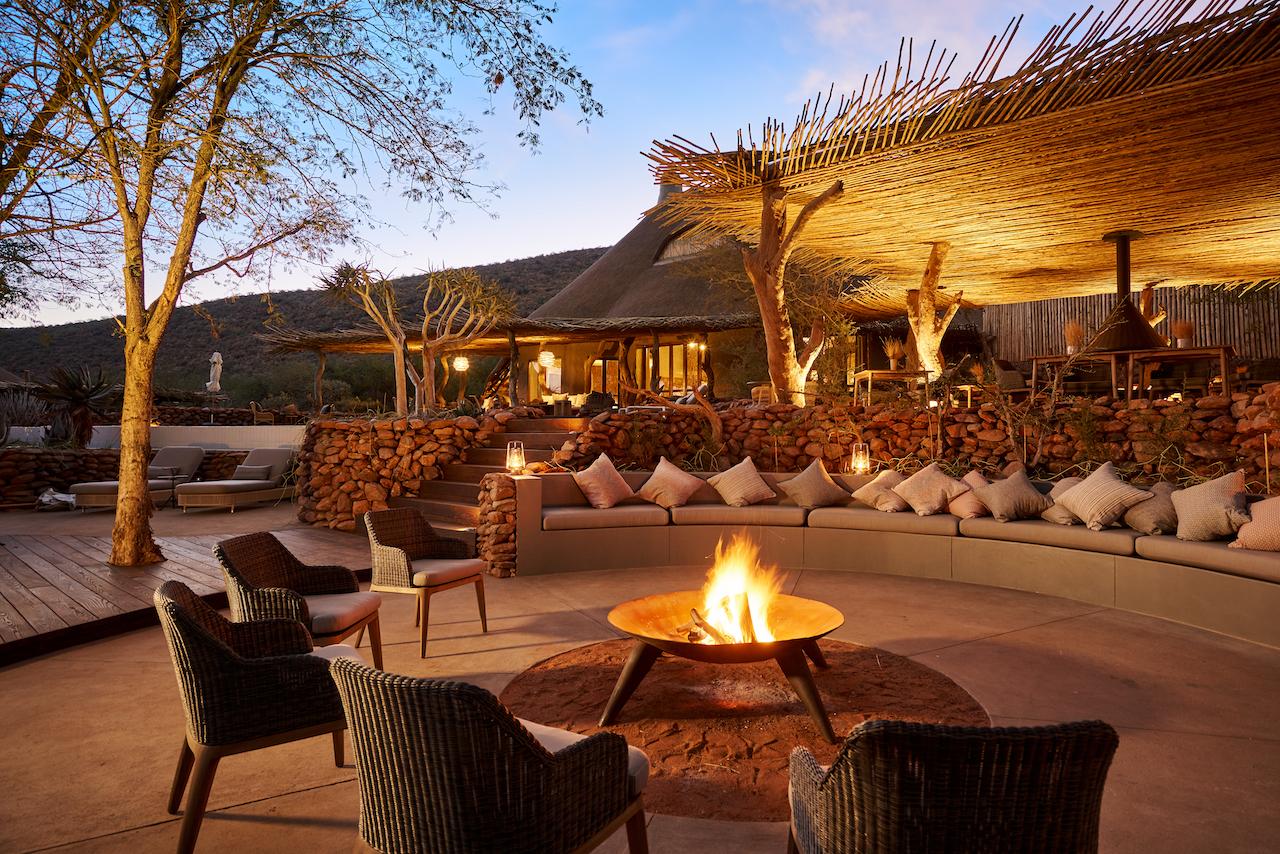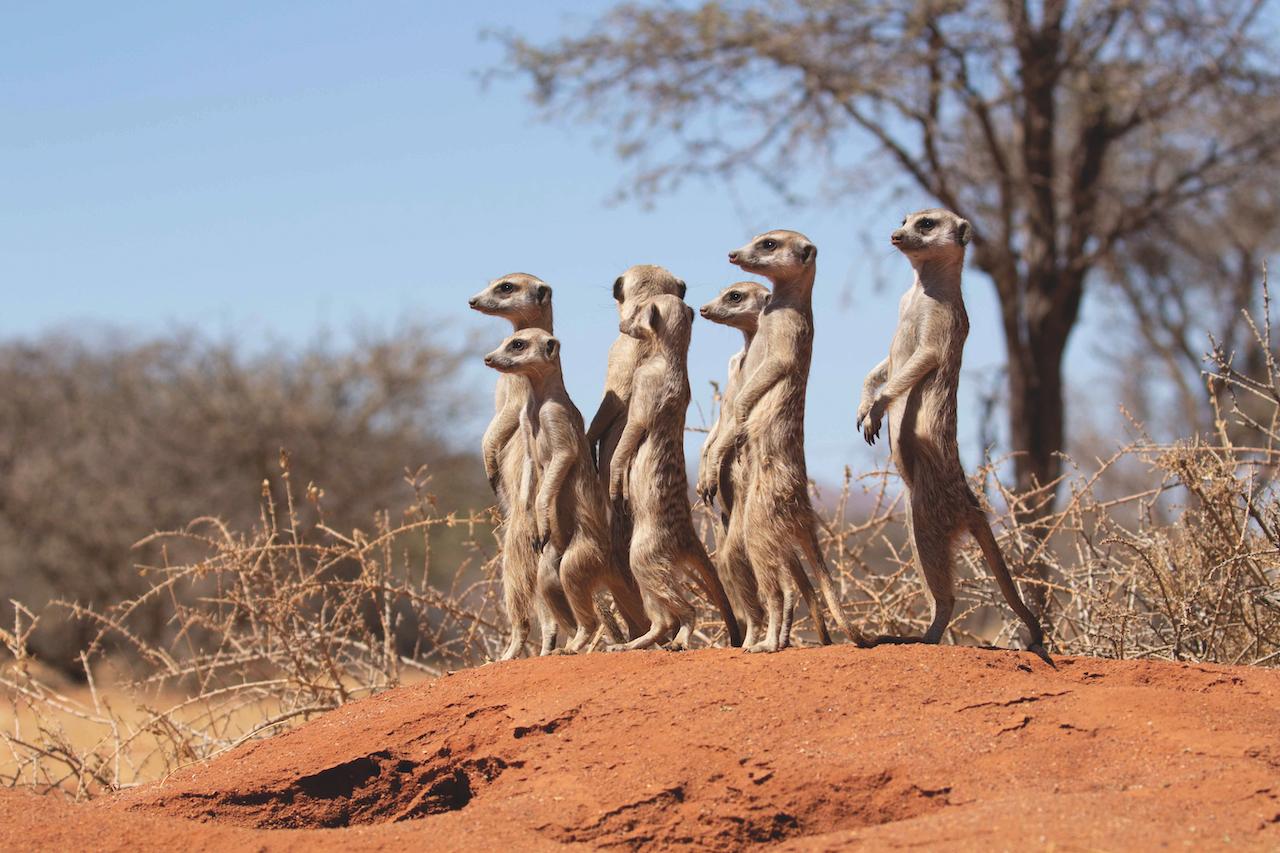 This is a place of extreme beauty with incredibly dramatic otherworldly sunrises and sunsets, and vast star-filled night skies that make you feel you could reach up and float away in the depth of the Milky Way.
Life at Tswalu is pretty much unscripted – you can choose how you spend your day, from leisurely soaking up the vibes by the pool or at the spa. There's shopping at the gallery, a gym, a photographic studio for editing and printing your wildlife images, plus a fully customised photographic safari vehicle with a dedicated photographic guide to help you take your best shots.
You can also indulge in the ultimate safari by helicopter over the reserve wildlife spotting from the air. Horse riding is also available – can you imagine riding through this untamed land ... blissful.
Where To Stay
And then there's your divine thatched legae (Tswana word for home), the ultimate chill pad. It was recently renovated by Savile Row Tailored Environments, whose director Adrian Davidson tells me: "Our intention in the design was to tap into the ecology of Tswalu, the beauty of its vast landscapes, and the sense of peace and calm it brings to one's soul.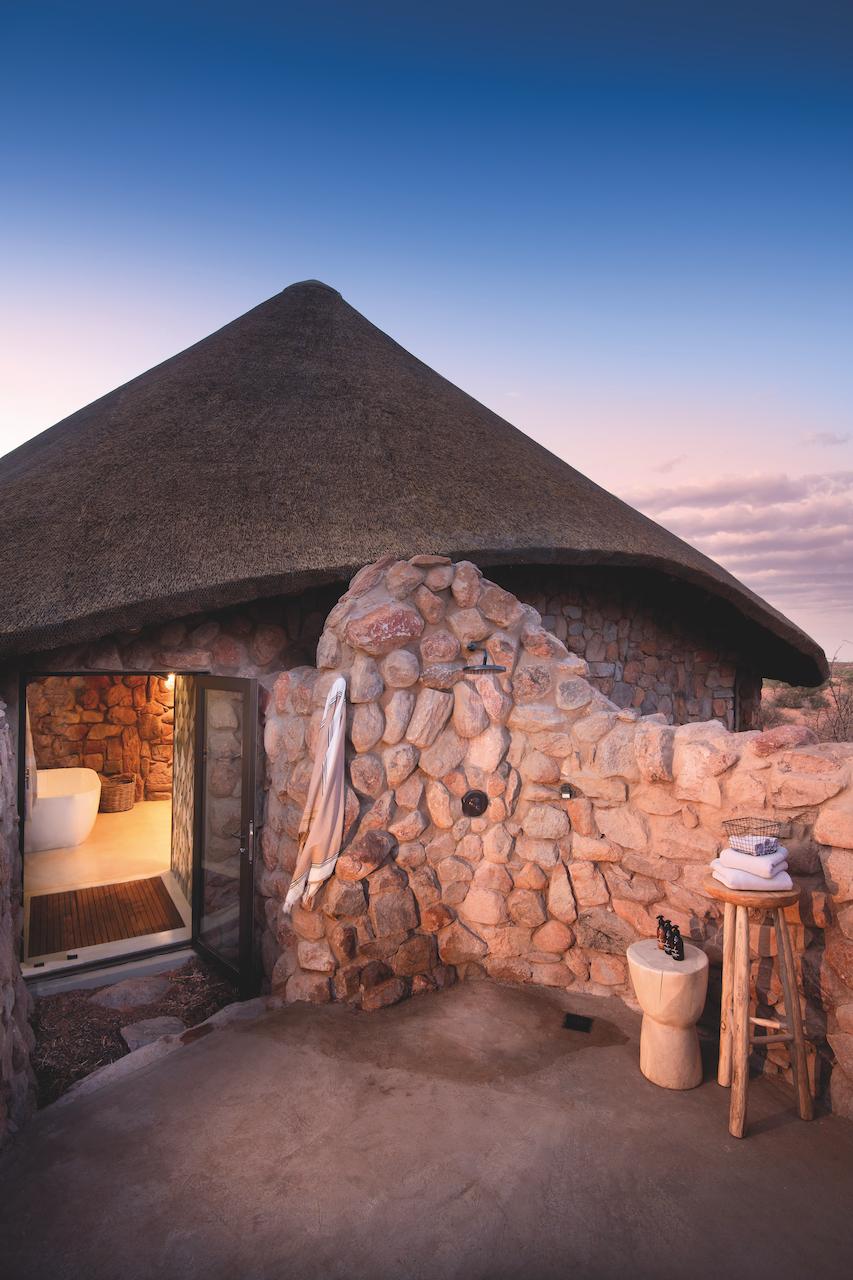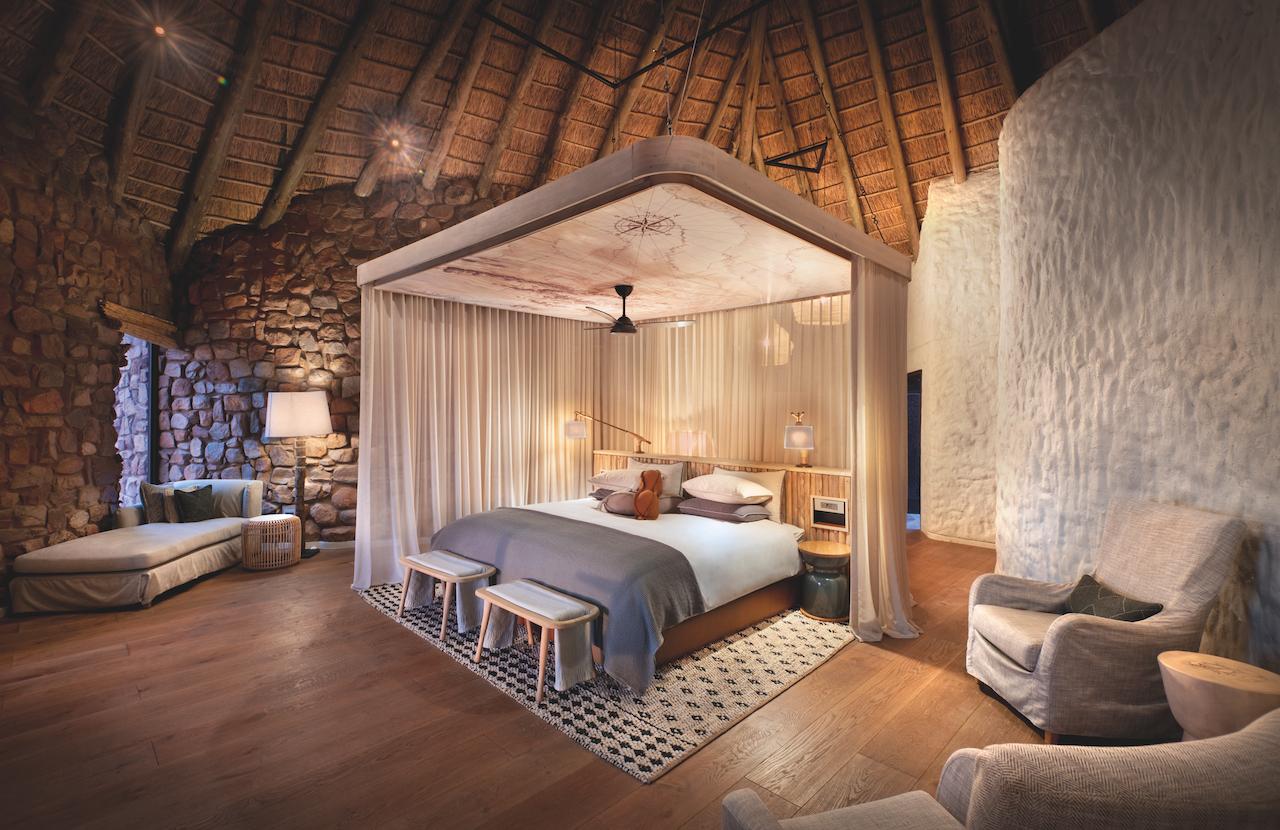 "We felt the spaces needed to create an atmosphere of 'serene simplicity' and less 'design clutter', so we took a more restrained design approach to the lodges. Our main focus was on creating a symbiotic, seamless transition between the inside and outside spaces, so guests never feel a divide between themselves and nature."
An enormous bed is like a room within a room. But the best spot has to be the tsala (alfresco day bed), watching the animals visiting the watering hole.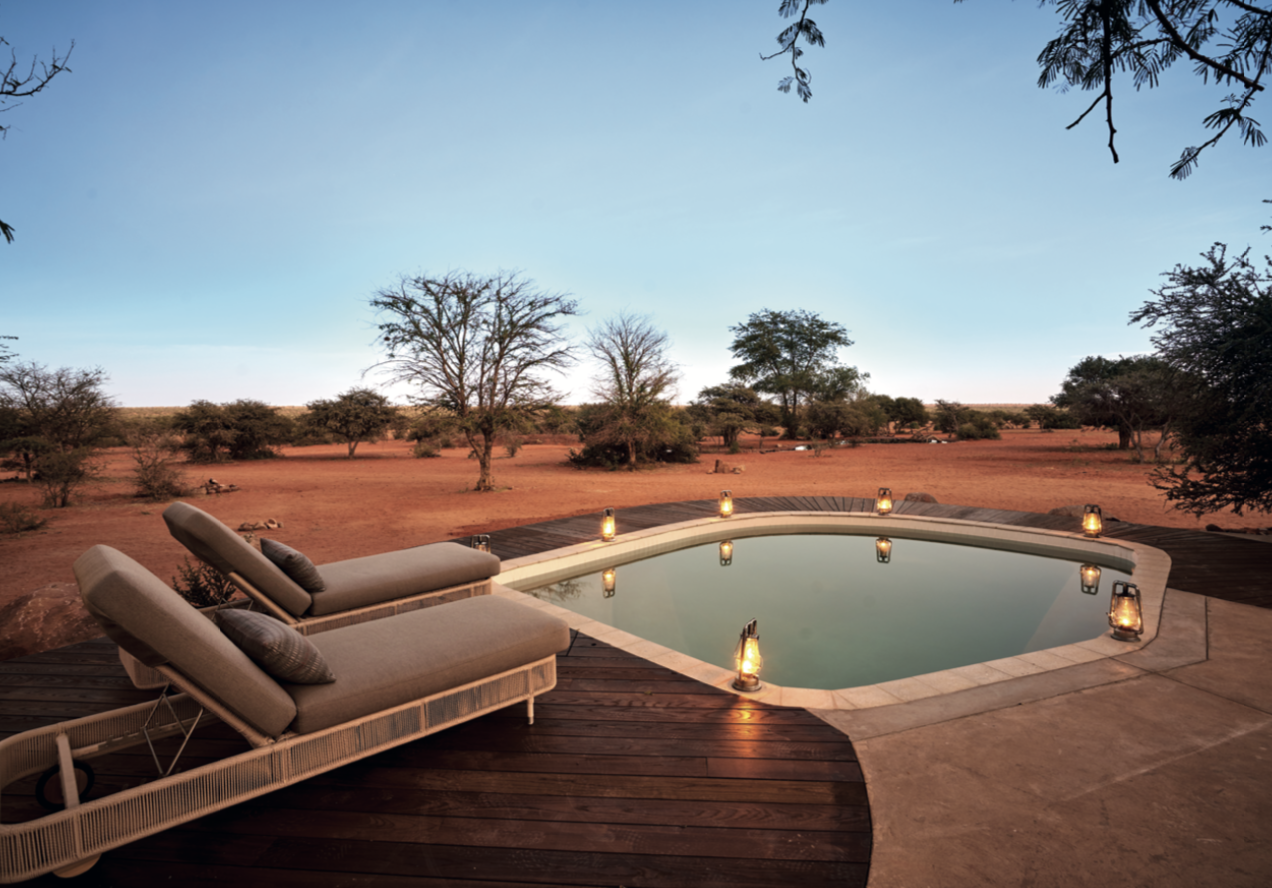 Things To Do
Other magical Tswalu experiences include a night out under the stars, enveloped in the heart of the wild, accompanied by the calls of Kalahari at the Naledi, an elevated, open-air platform, or the new Malori Sleepout deck. Malori means dreamer in Tswana. Or a dreamy candlelit sunset dinner on the top of the dune looking over the vast plain below. You can also have a picnic.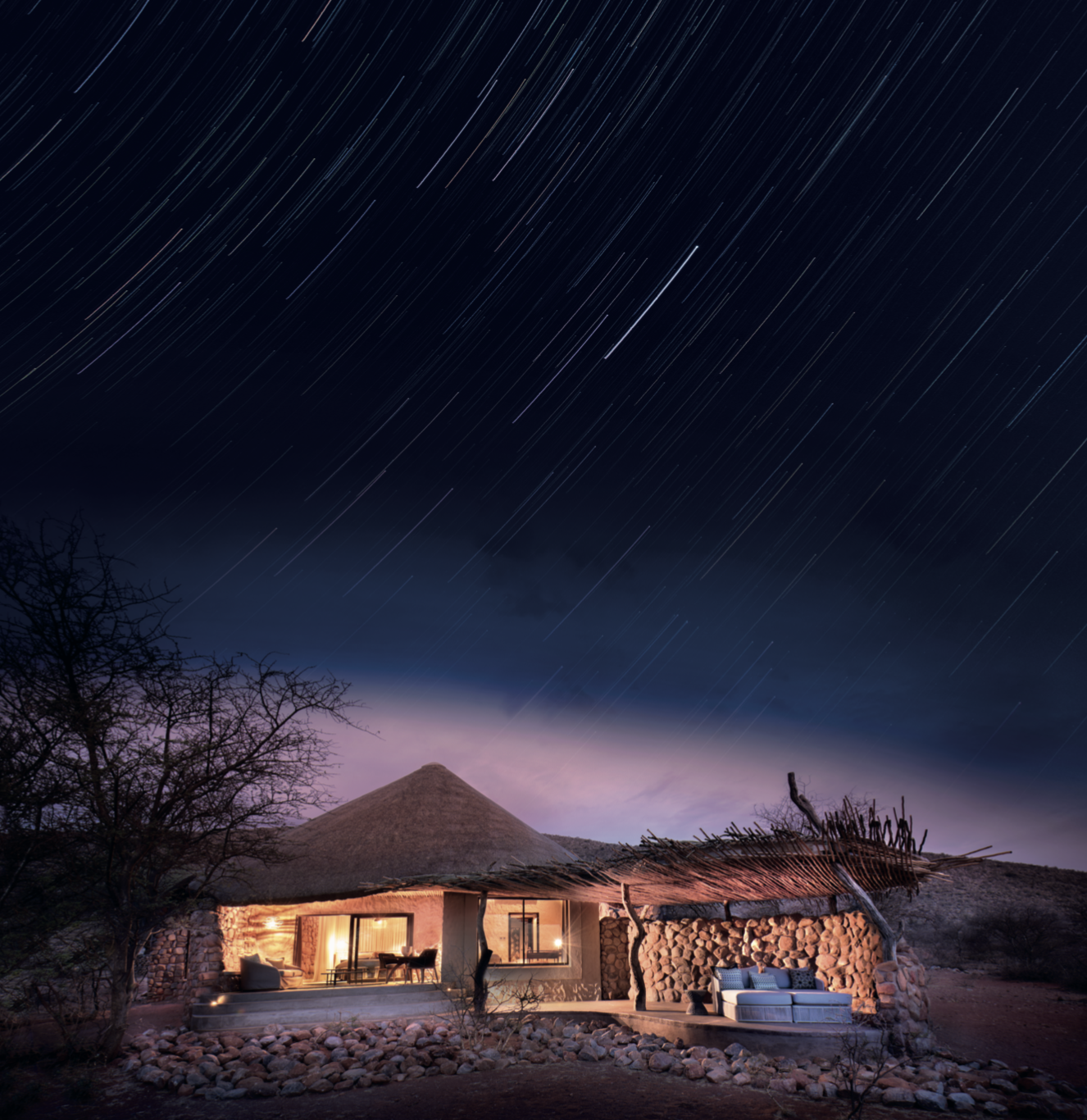 Where To Eat
Dining at Klein JAN, much like Tswalu itself, is a mind-blowing attack on all levels and all our senses. Owner Jan Hendrik van der Westhxuizen takes you on a culinary journey of the Kalahari.
Jan wanted the 100-year-old Boscia house to be as true to the period as possible. In his words: "It must look like Ouma Maria [Jan's grandmother] has just stepped out to hang up the washing, and you can smell the food she is preparing on the koolstoof" (coal stove, and the same stove he learned to cook on as a child).
Jan has a natural affinity for drawing from his past and heritage, and then expressing it in his culinary creations and décor.
"Creative sessions took place with Jan, where we all tried to imagine being in the guest's shoes and how each step of their journey should look, feel, and smell," Davidson explains. "Jan intended that all guests pass through the vaulted root cellar like a gateway along a culinary journey. This processional pathway showcases and celebrates the bounty of local ingredients and produce of the Kalahari."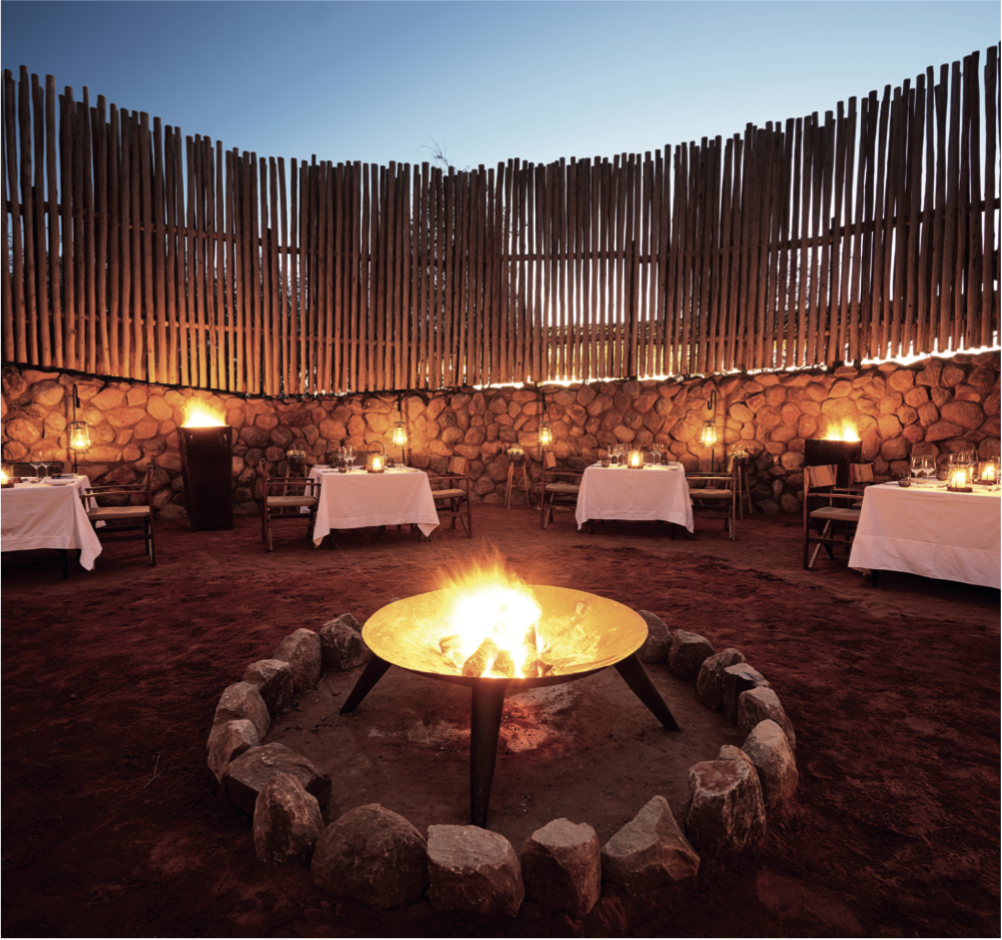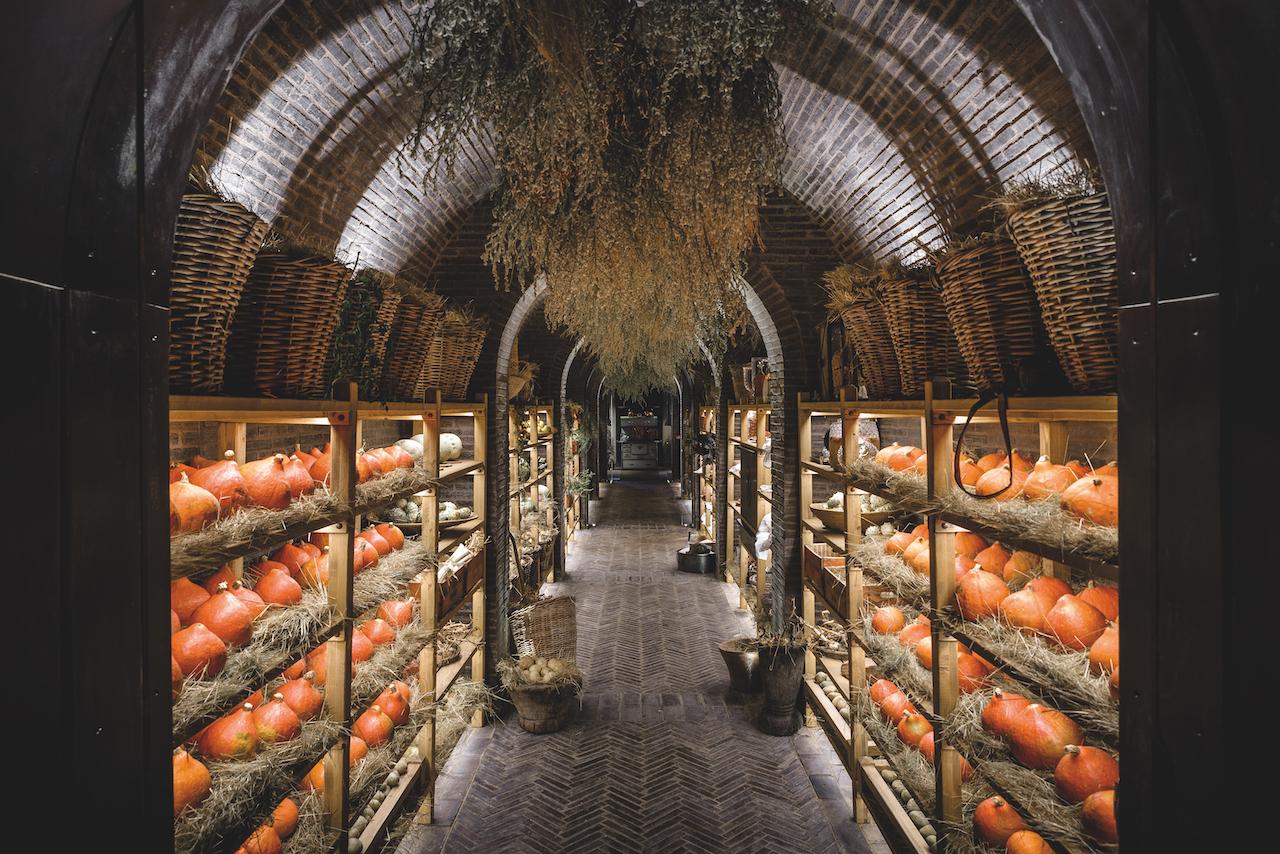 Klein JAN is an absolute treat in every sense. It is an architectural masterpiece in a wildly dramatic setting that delivers an unforgettable culinary journey in a narrative- driven escapism – the restaurant's architecture taking its design cues from native creatures that seek refuge by burrowing underground.
Most of Klein JAN remains initially unseen: guests travel through the space, sampling different courses in different areas in a moving feast. It is the ultimate destination restaurant.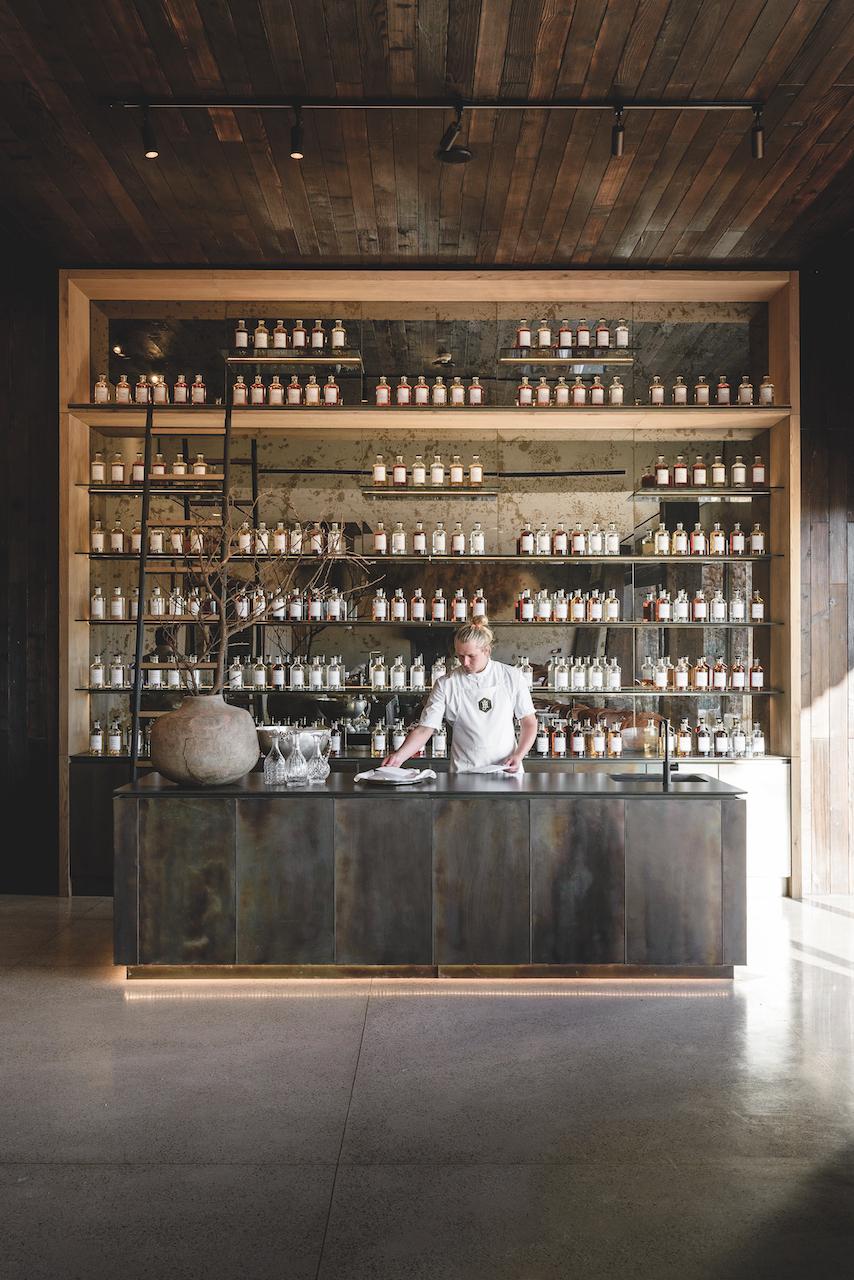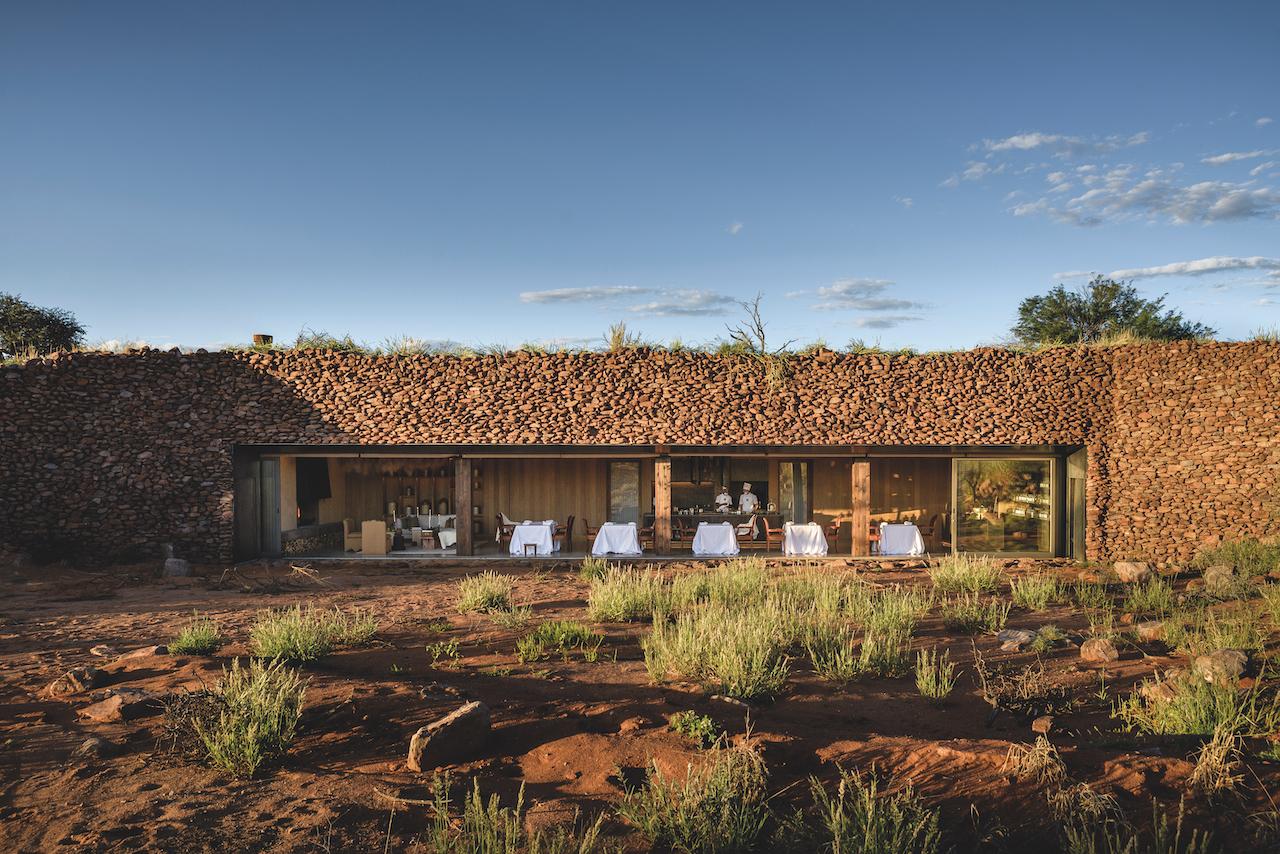 Photo: ANJI CONNELL / TSWALU KALAHARI / SAVILE ROW TAILORED ENVIRONMENTS / KLEIN JAN