A serene haven removed from the crowd, this poetic space evokes feelings of calmness and tranquility.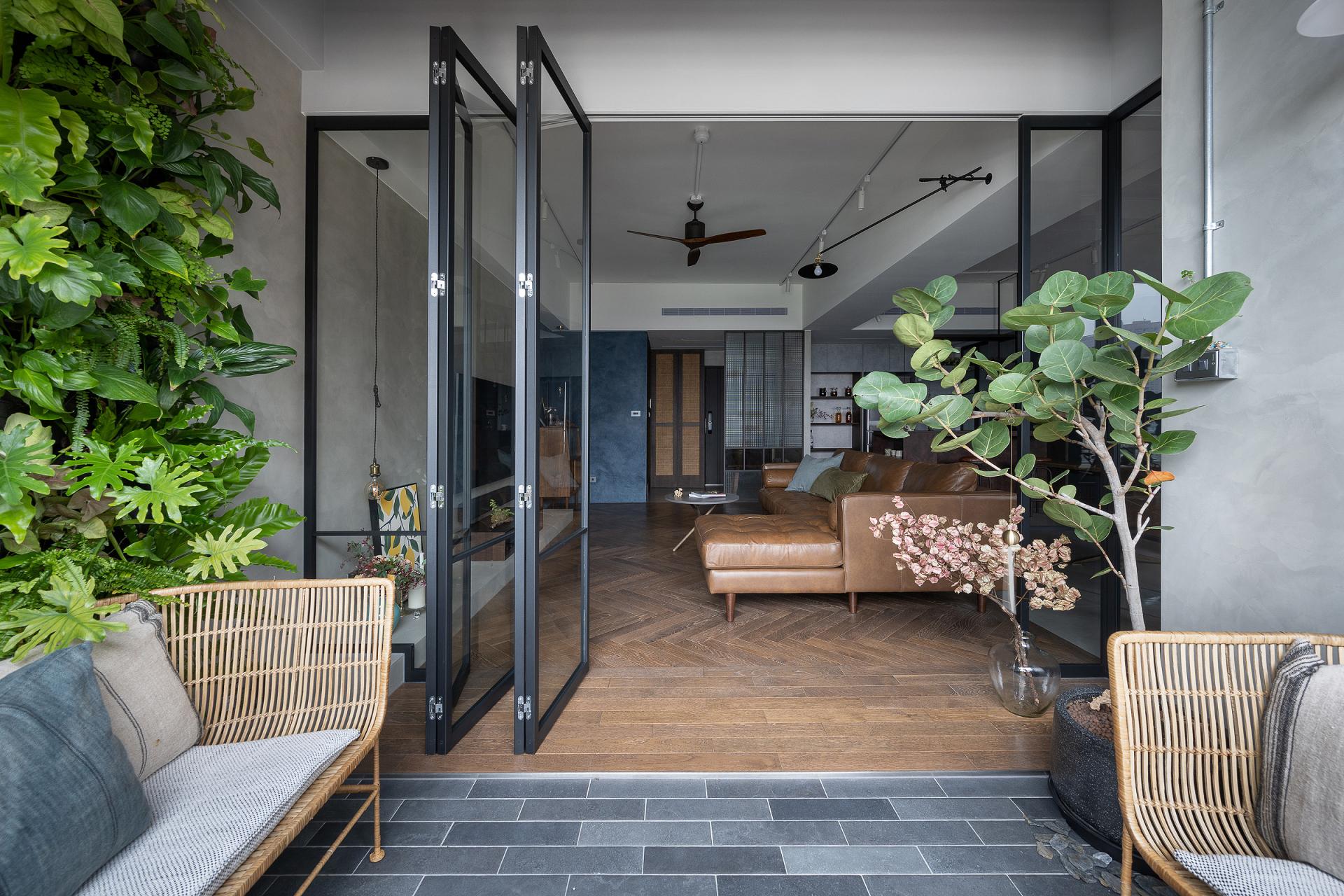 Stepping into the 1,140-sq. ft. residence located in Taipei, you are instantly absorbed by the warm and relaxing aura. Curated by Sophy Soul Design for the female client who has a penchant for floral art and vintage pieces, one feels as if time has stopped moving in the serene home.
Upon entering the open and spacious public area are the built-in balcony with a profusion of greenery, the simple living room, and the dining room decked with an eye-catching grey-blue art wall.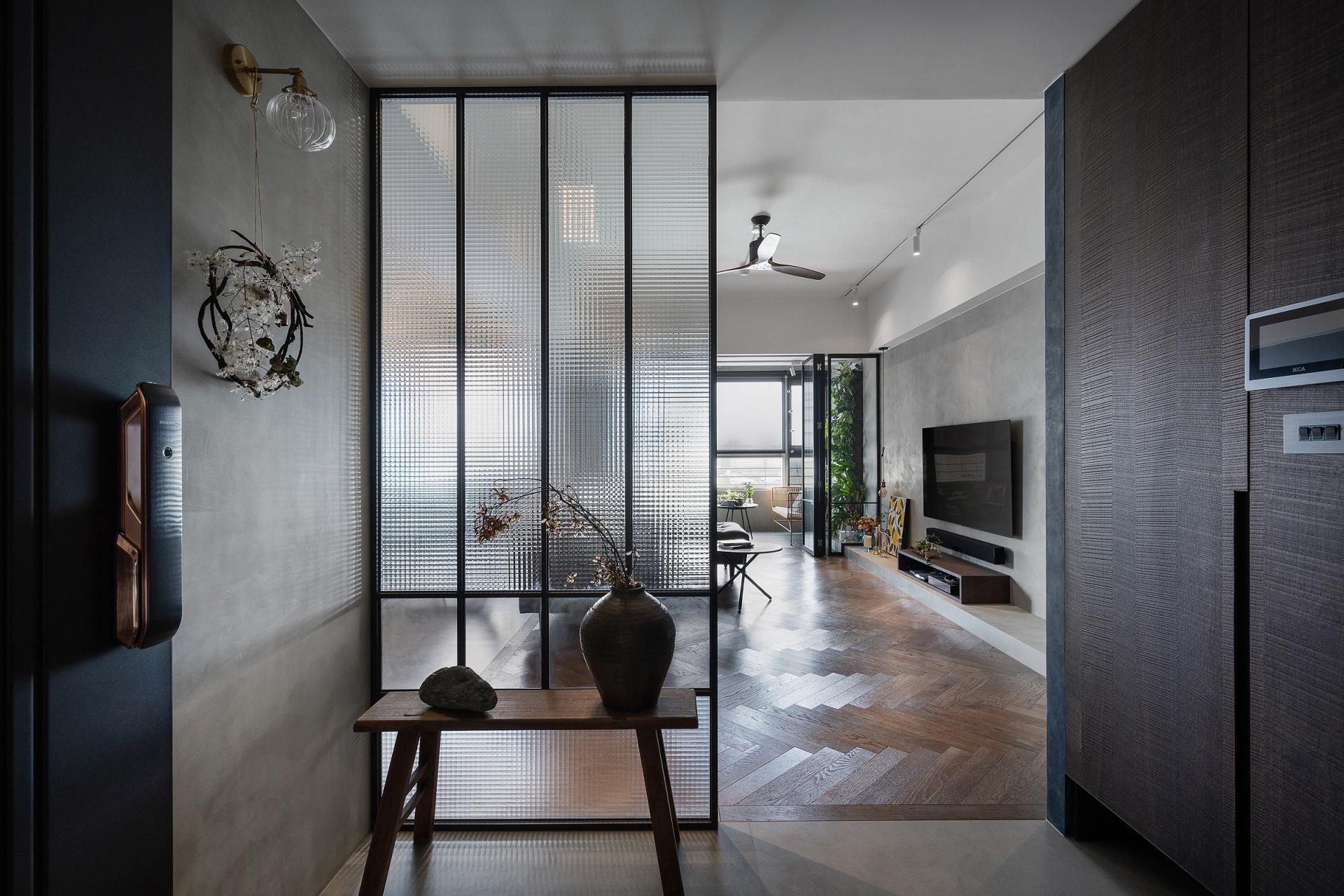 The warm and natural wooden floor paint-clad TV wall echo the planted wall and rattan chairs in the balcony. It narrows down the distance between the outdoors and the indoors, allowing the owner to glimpse at the beautiful scenery outside the windows any time and enjoy the warm sunshine.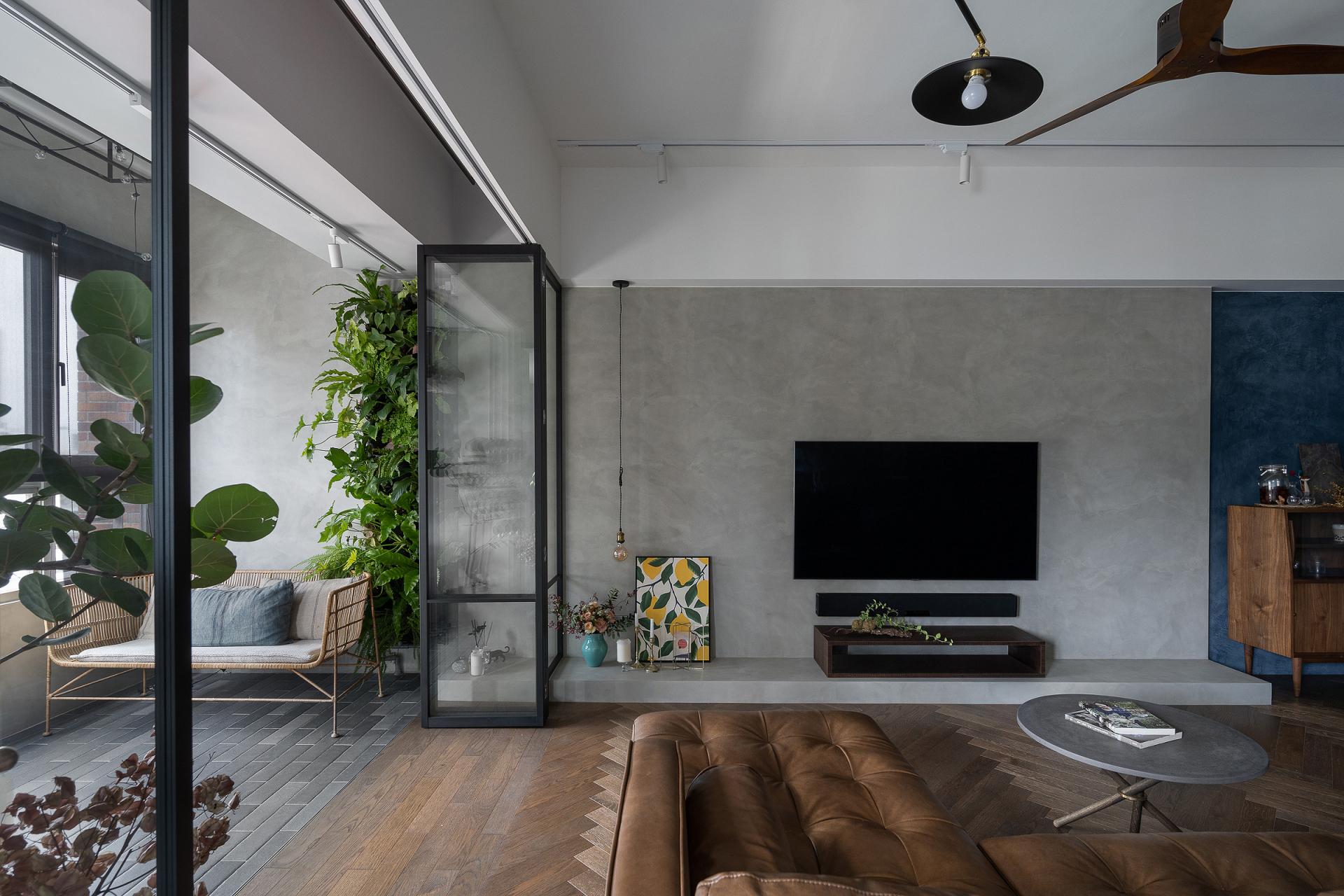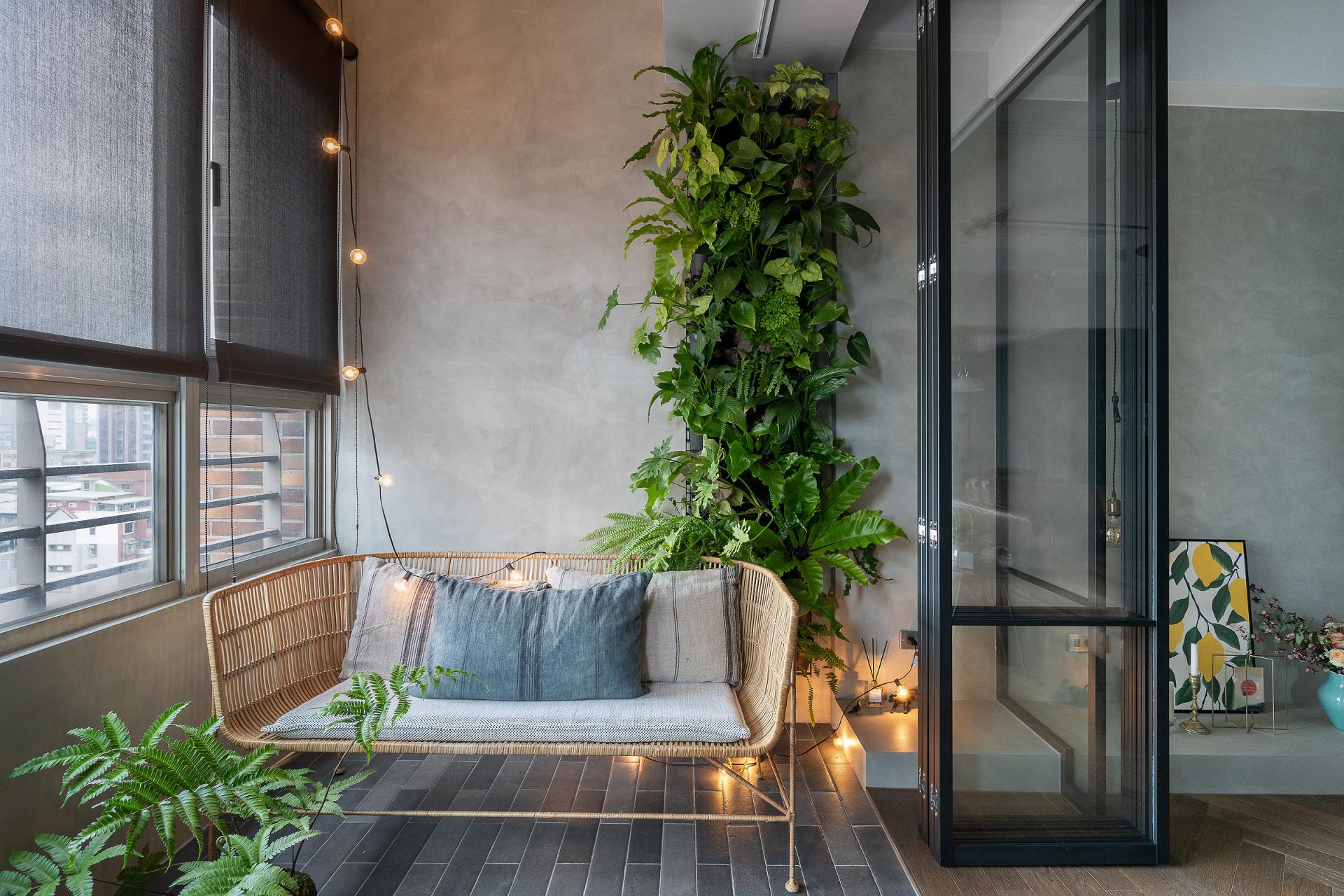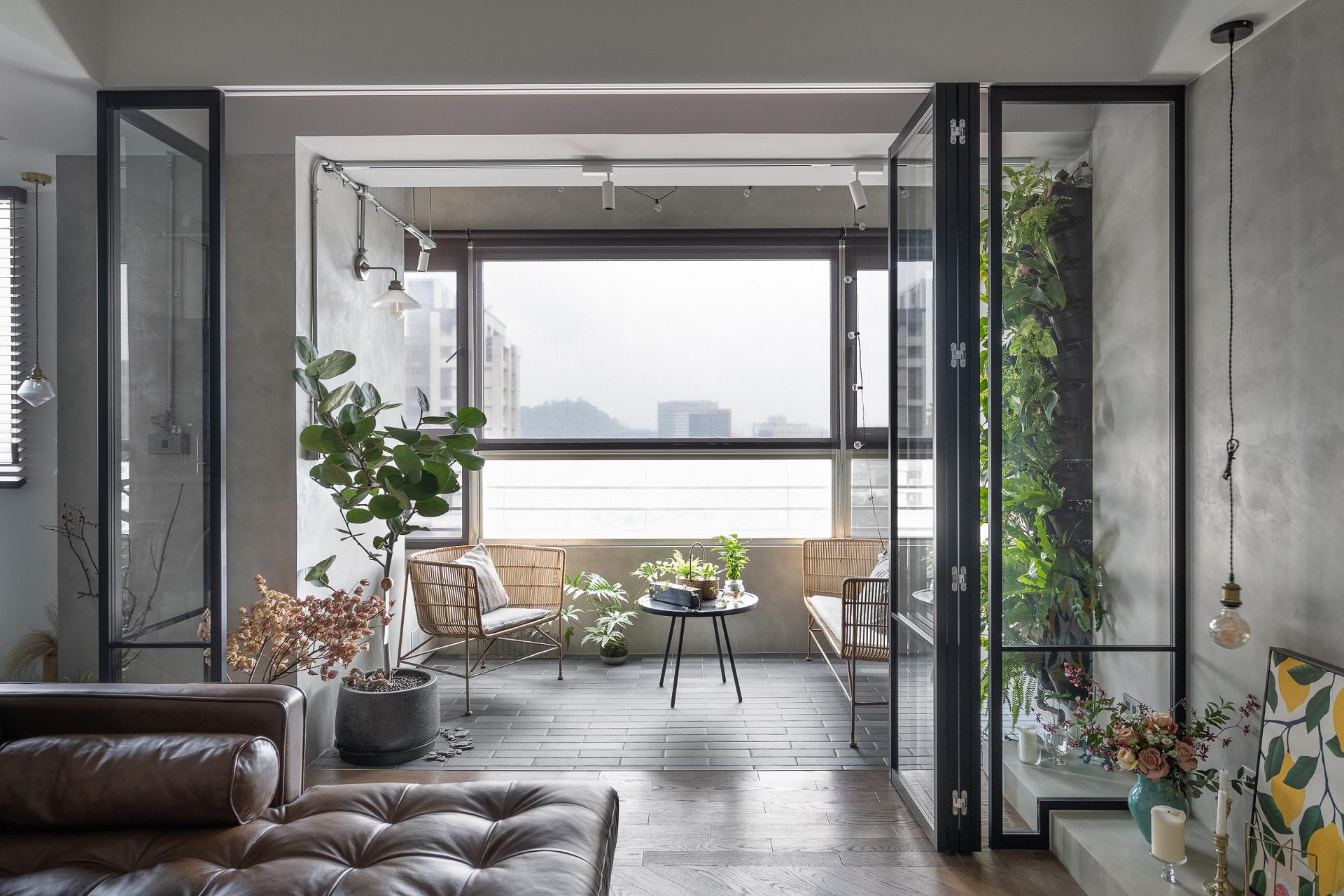 Behind the living room is a flexible dining room-cum-floral design classroom, where the owner and her students can snap photos and display their works. The kitchen space is finished with faux cast iron plates and darker stone, lined with black granite sinks to create rich layers. Atop the bar top, the hanging shelf provides easy access to the cups and trays often used by the owner.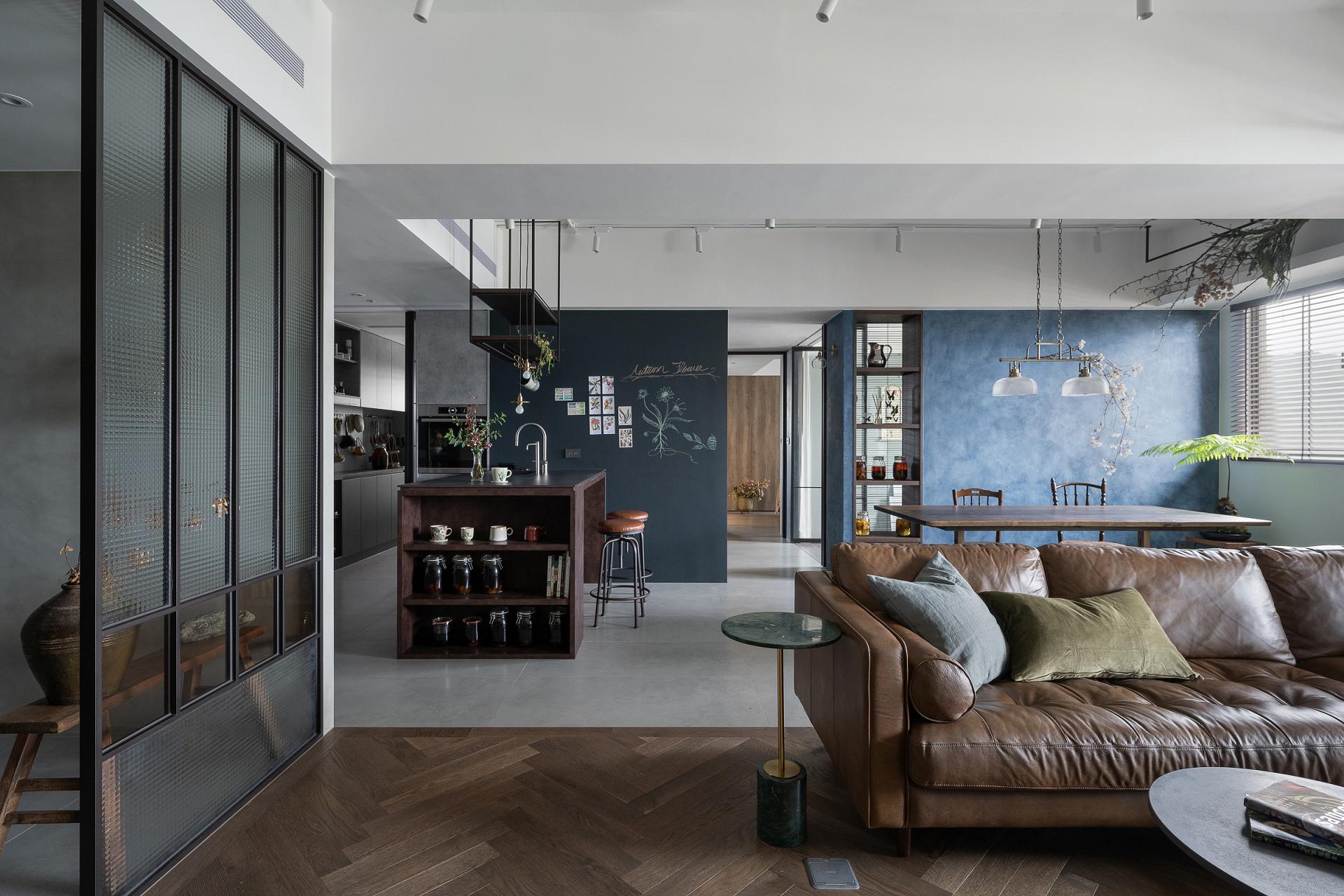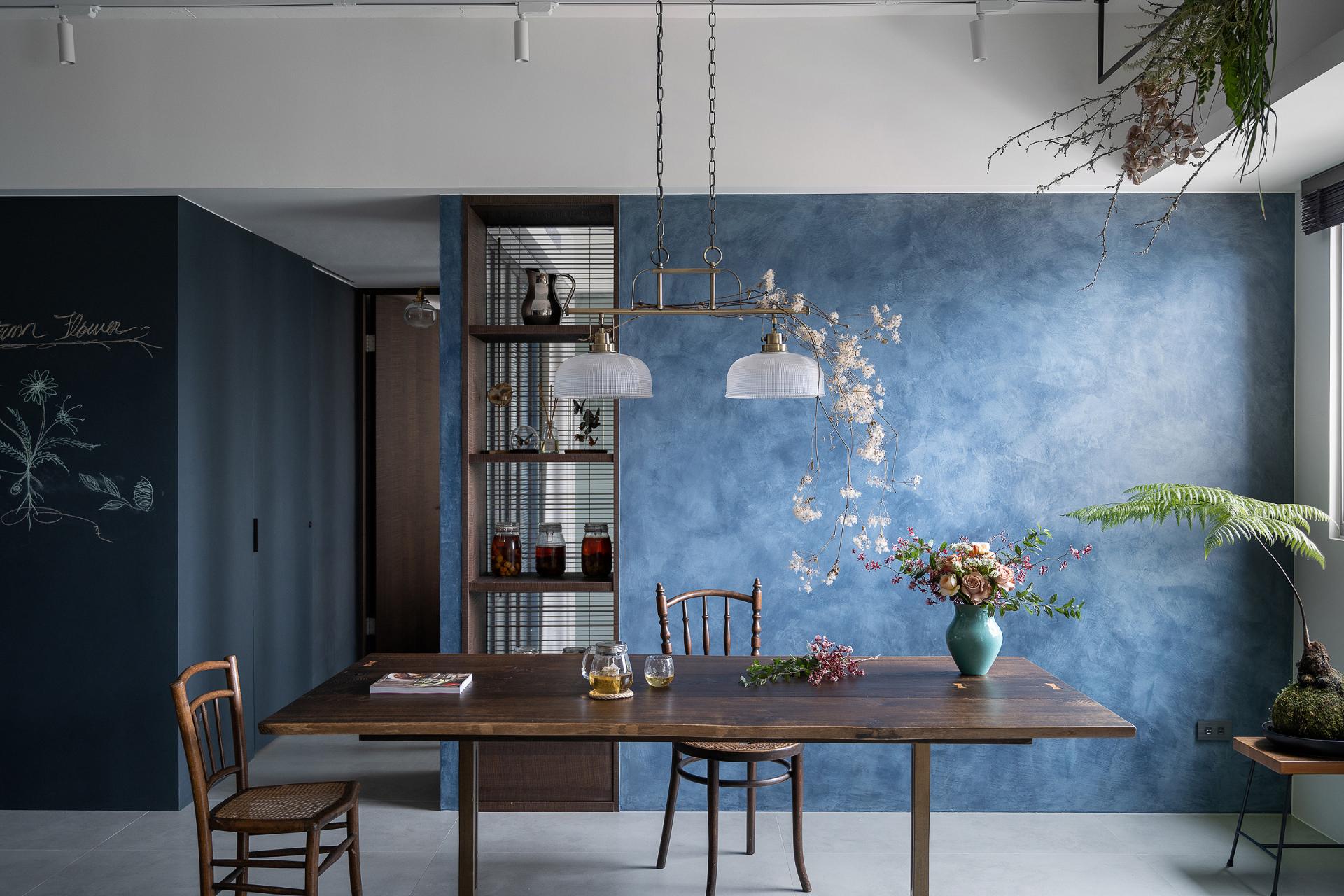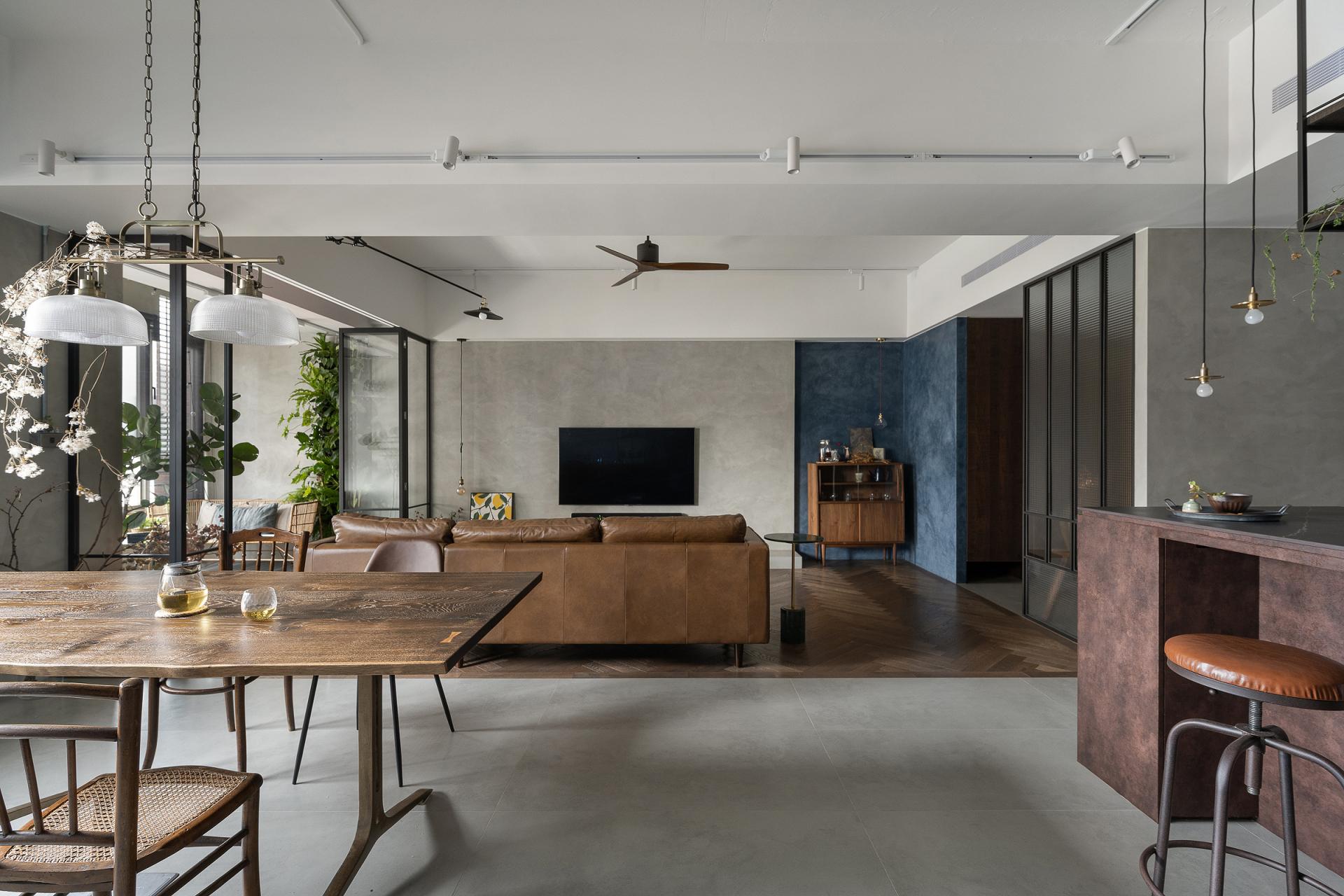 At the rear of the dining space are the multi-function room and bedroom. The calm wooden texture and grey-green wall are subtle design choices; whereas the metal chandeliers and retro rattan seats outline a more relaxed and cosy atmosphere.