A serene urban refuge carved out for a couple.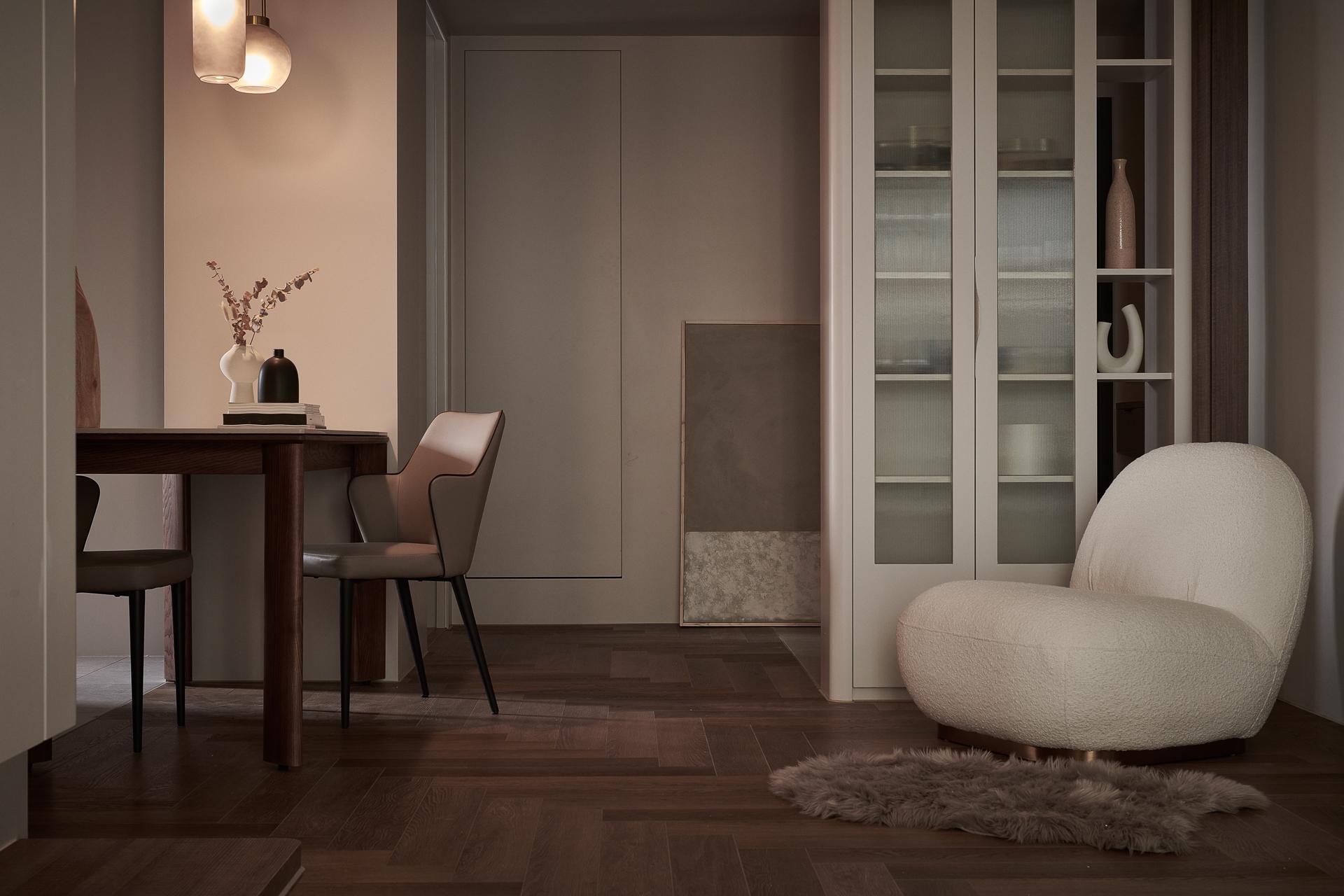 The 783-square-feet apartment in New Taipei City was designed for a couple. A home for them meant for the pair to share their daily life, the serene dwelling adopts a muted tone and simple lines to outline a soothing, warm atmosphere.
At the entrance foyer, the design team at Hope Design especially designated a penetrating wall and a quality wooden storage cabinet to depict a sense of cosiness from the moments one sets foot in the abode.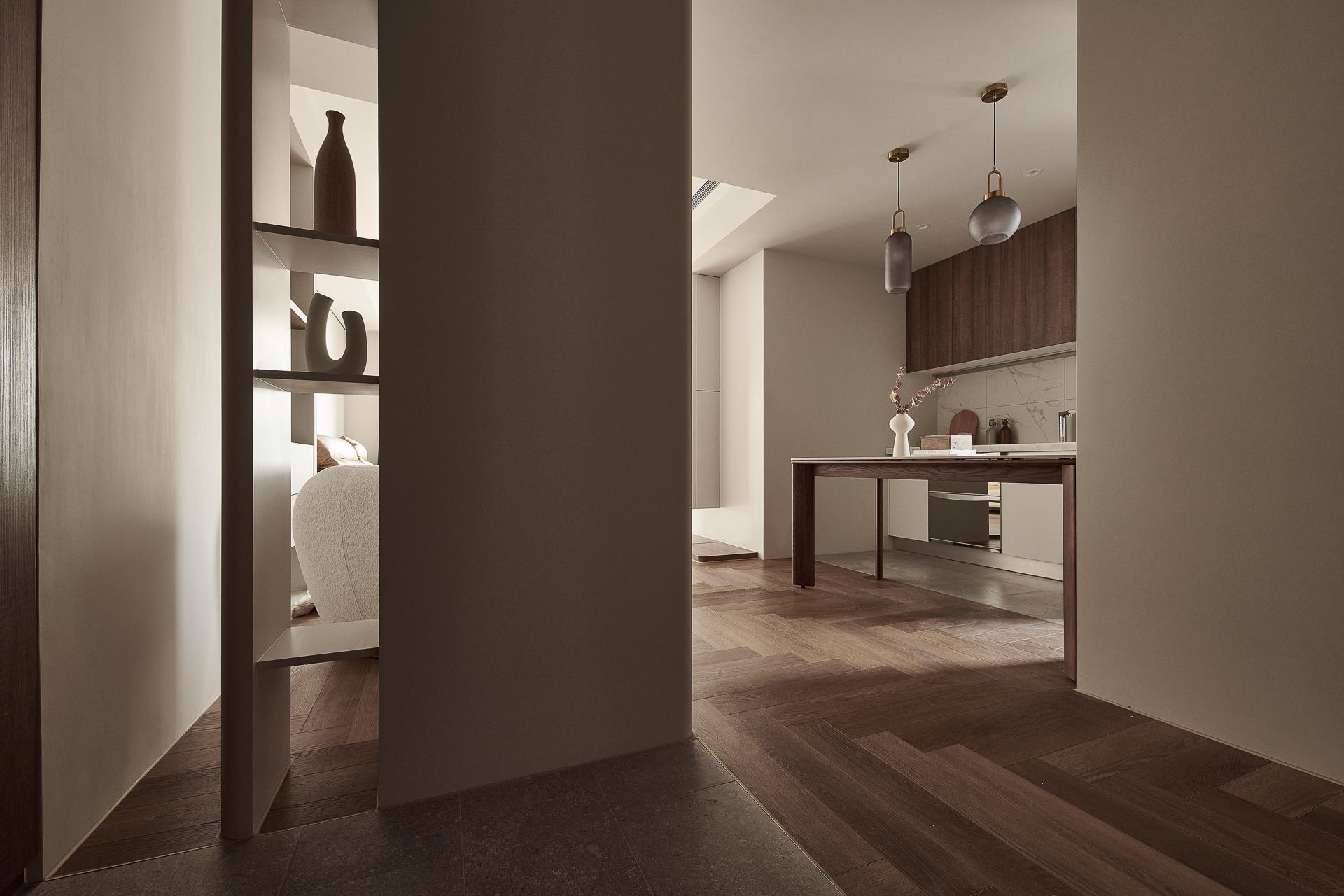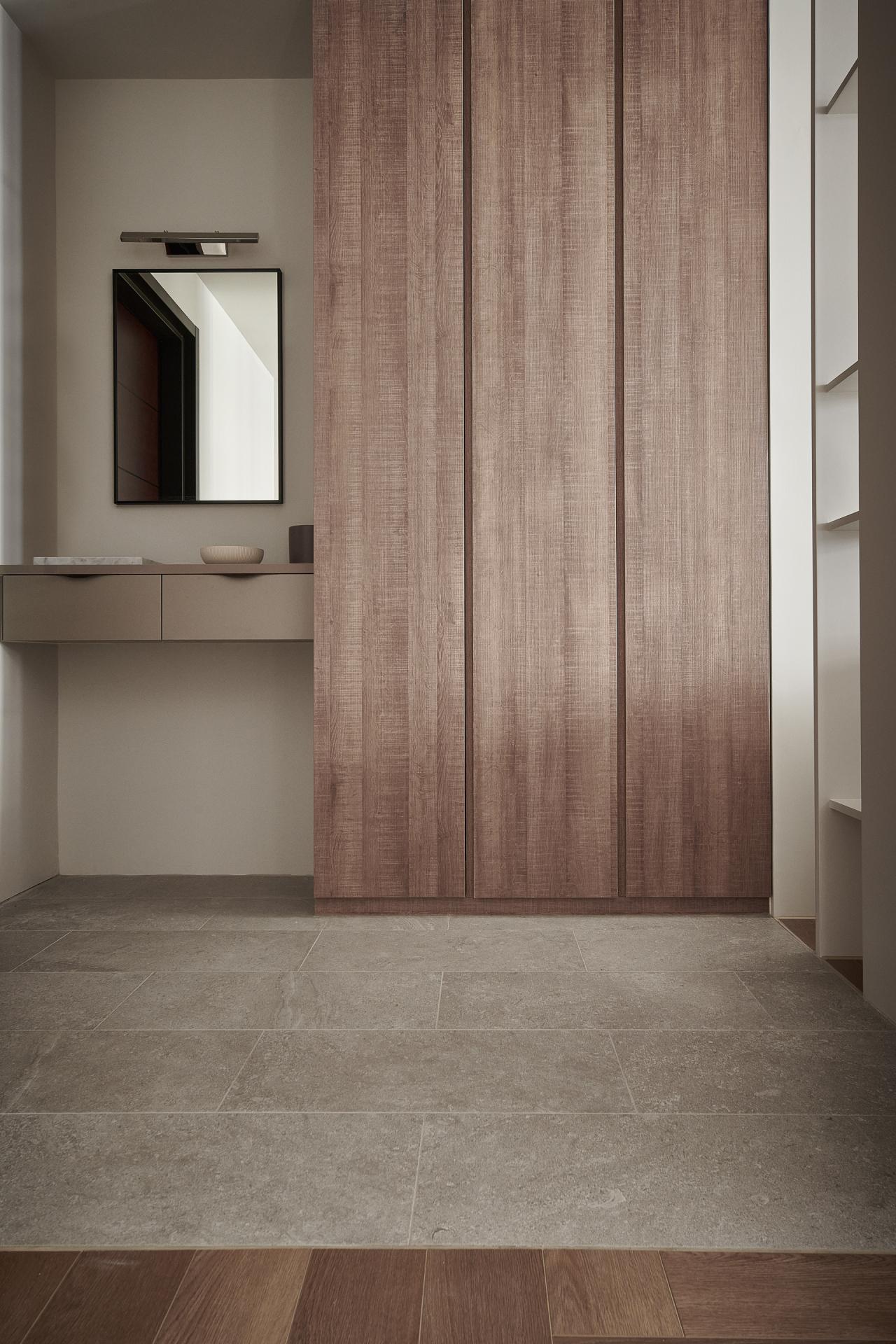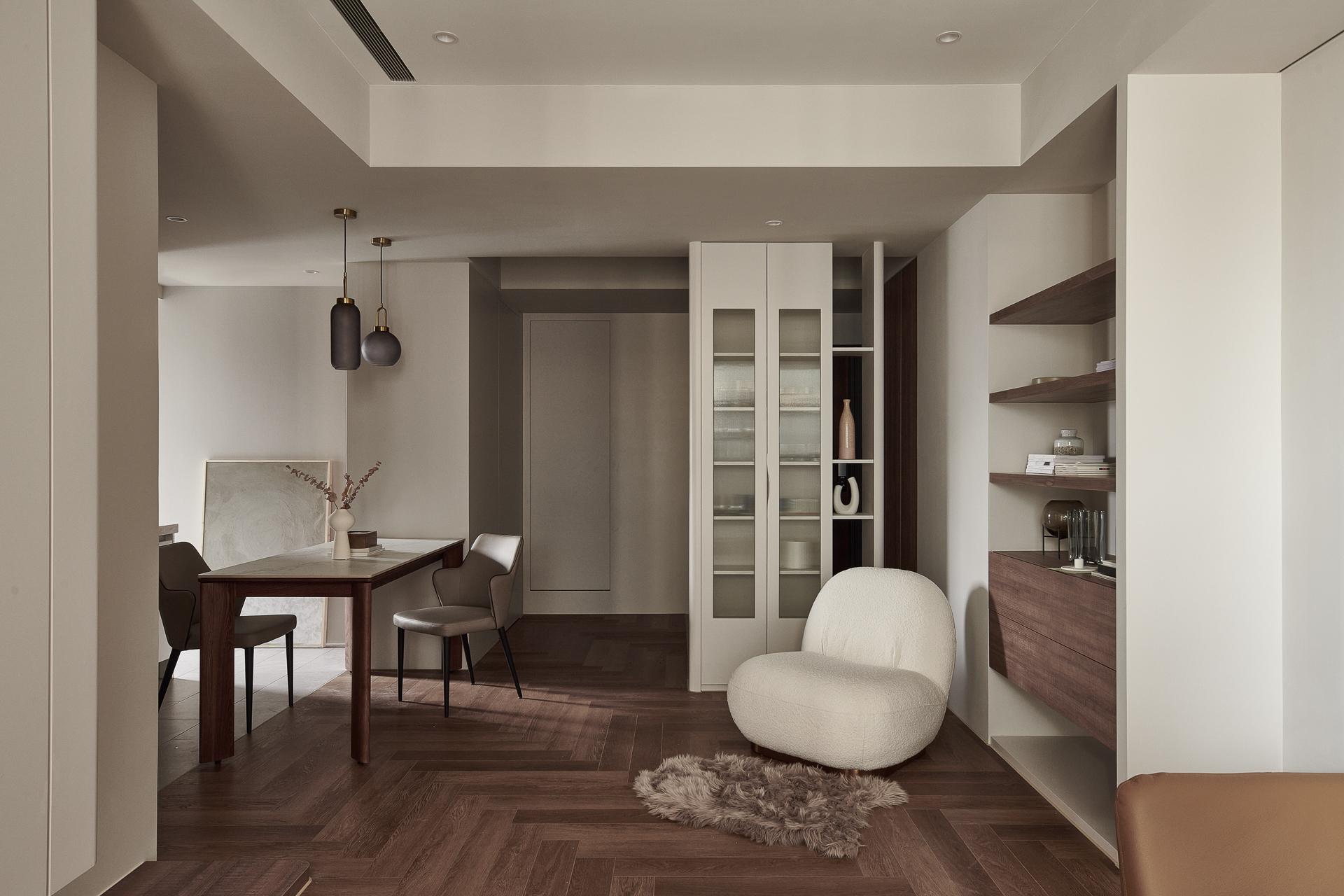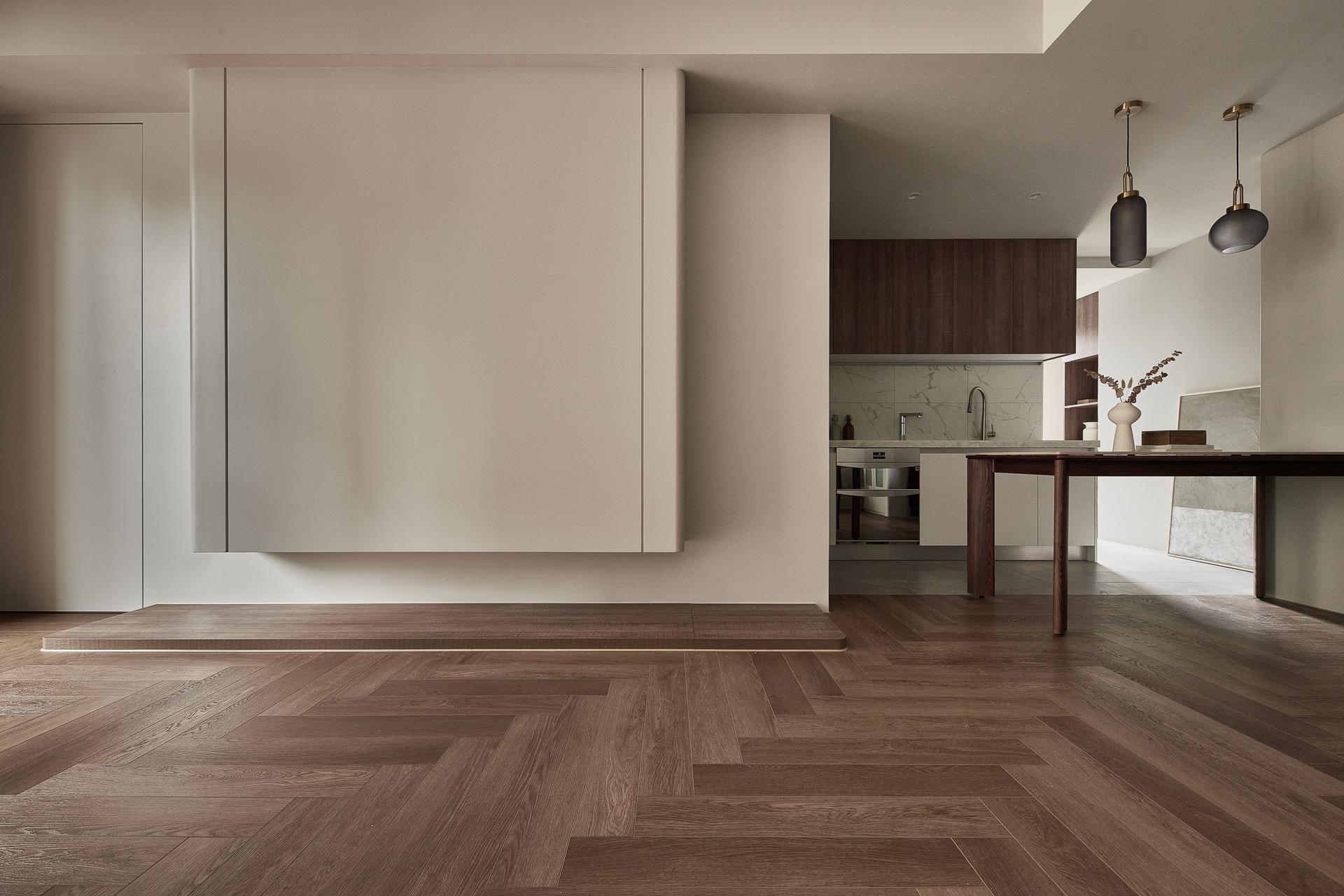 As soon as you enter the open-plan living room, you can see the distinct TV wall that doubles as the storage of the master bedroom, under which the wooden pedestal is a functional structure that holds the male owner's audio equipment. On a similar note, the kitchen and dining area is decked with natural wood and marble; above the dining table hung an exquisite but minimalistic chandelier.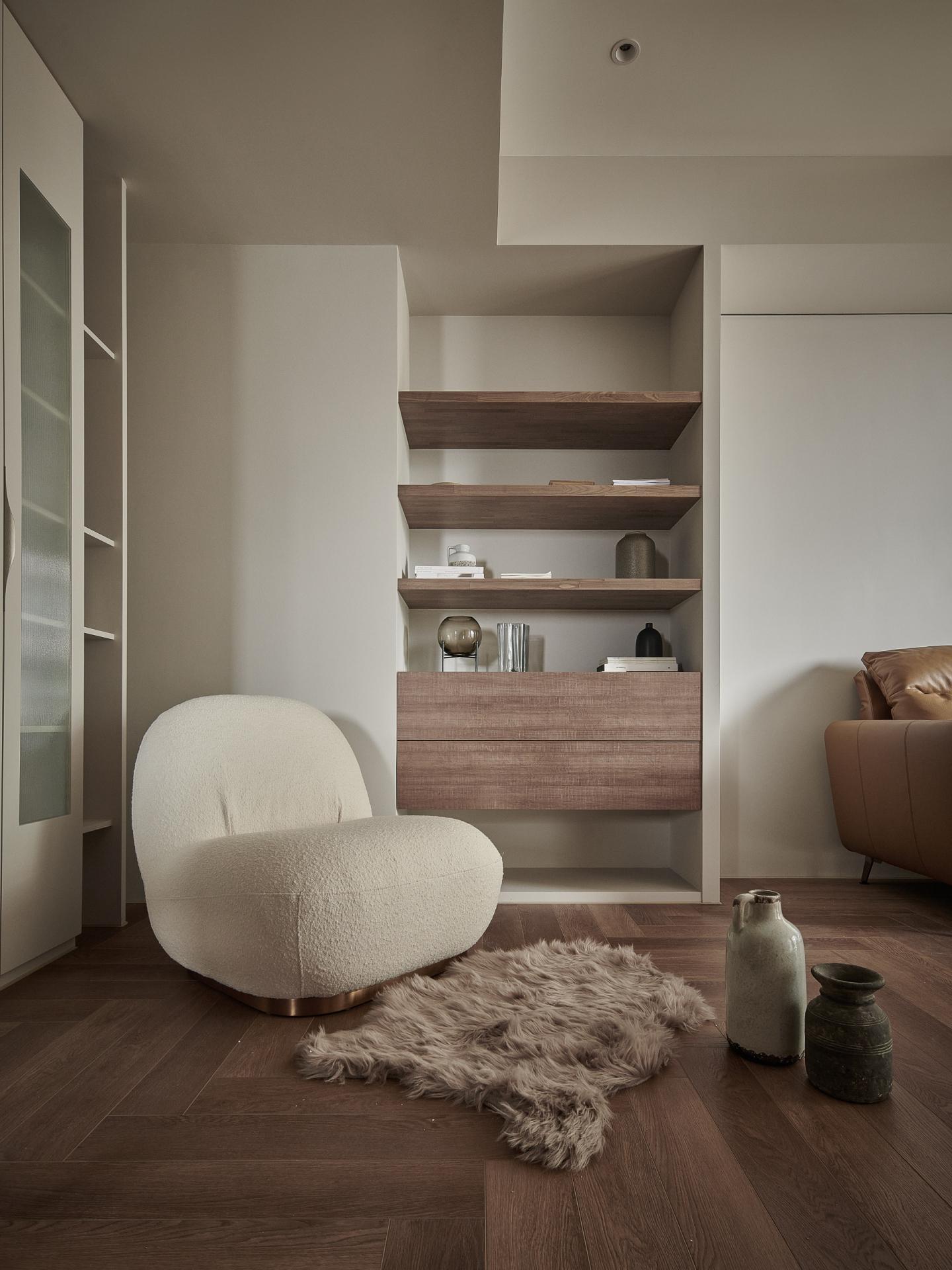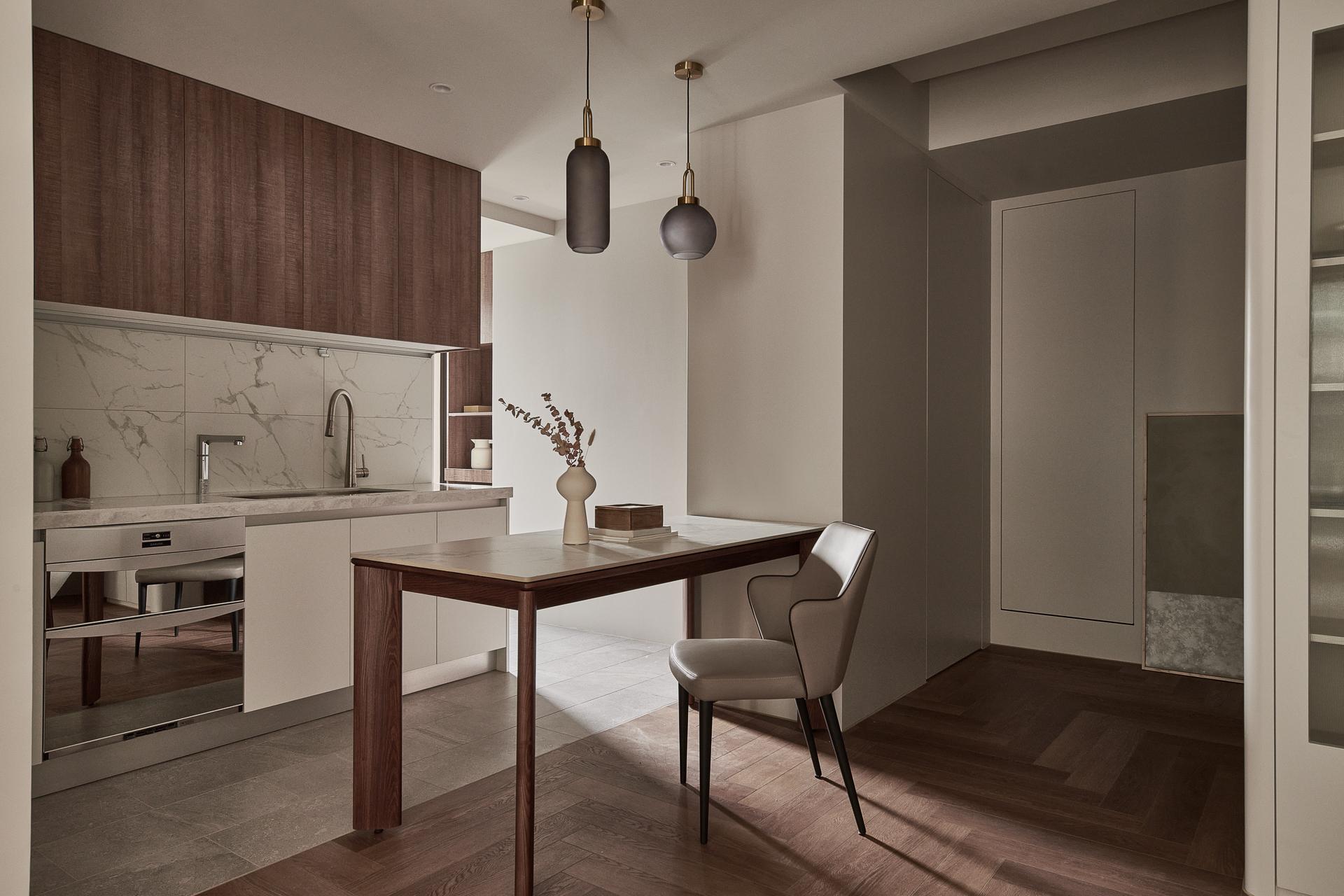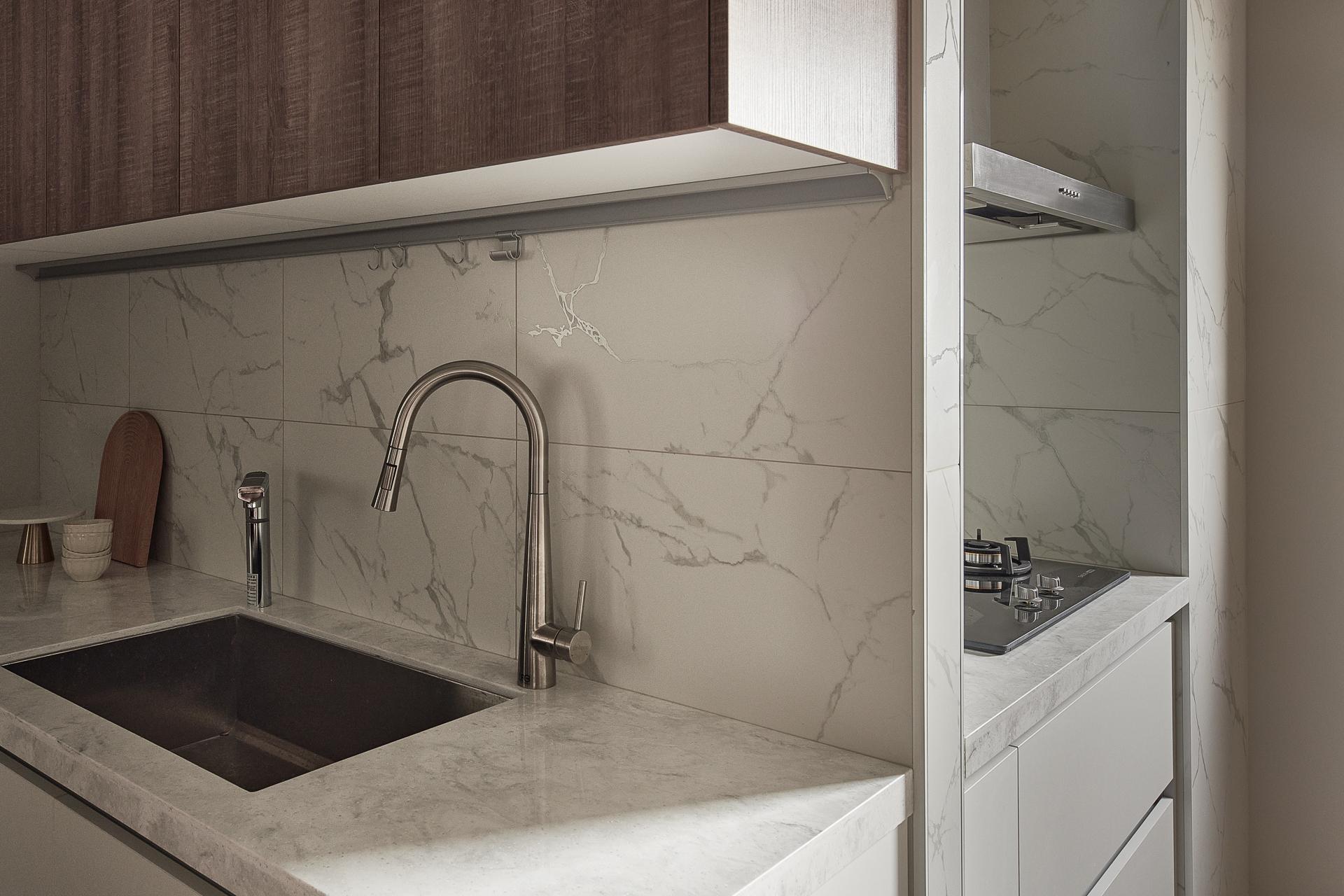 Both style and practicality take equal priority in the house. To indulge the owners' penchant for books, a cosy reading area is set up next to the living room and the bedroom couch.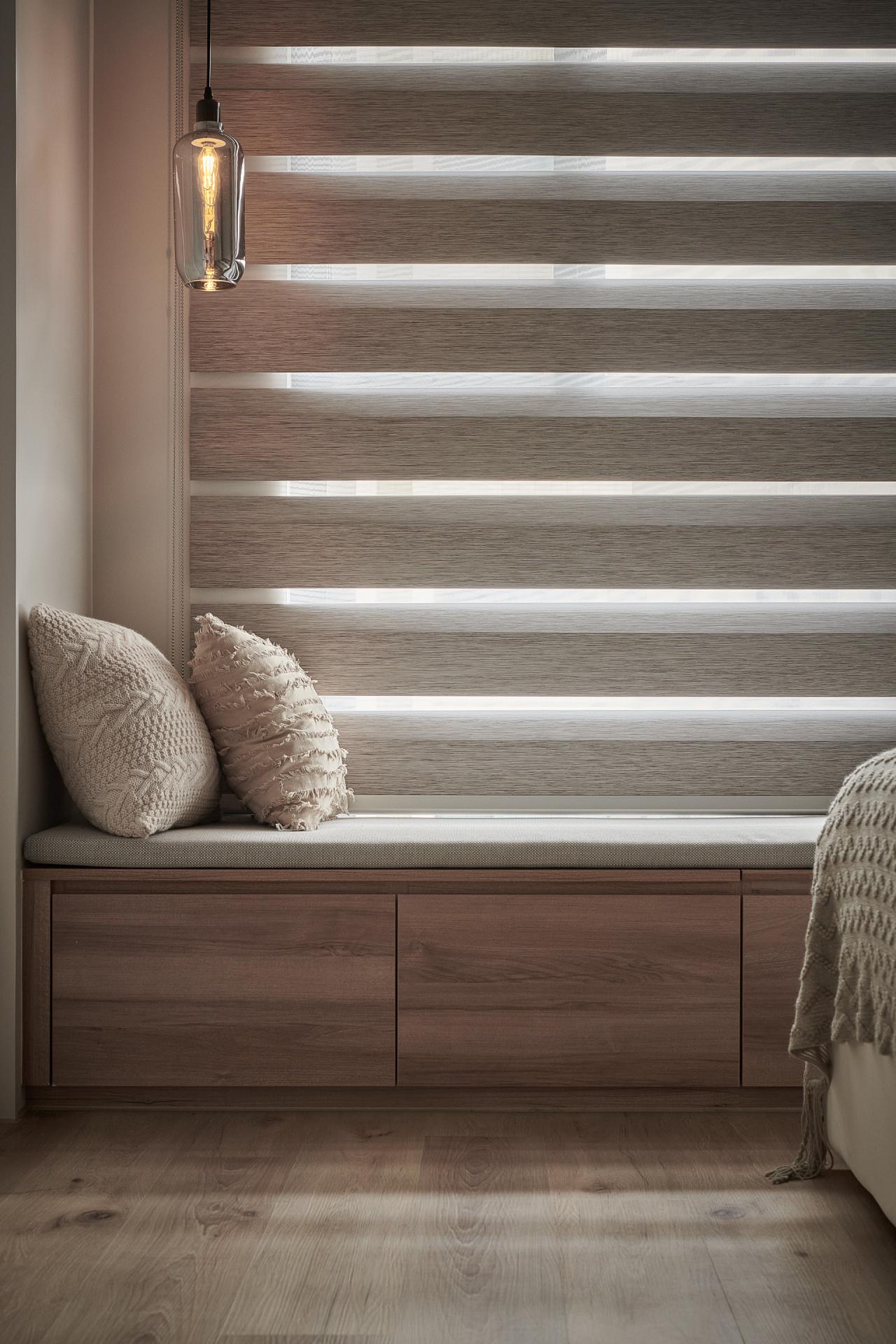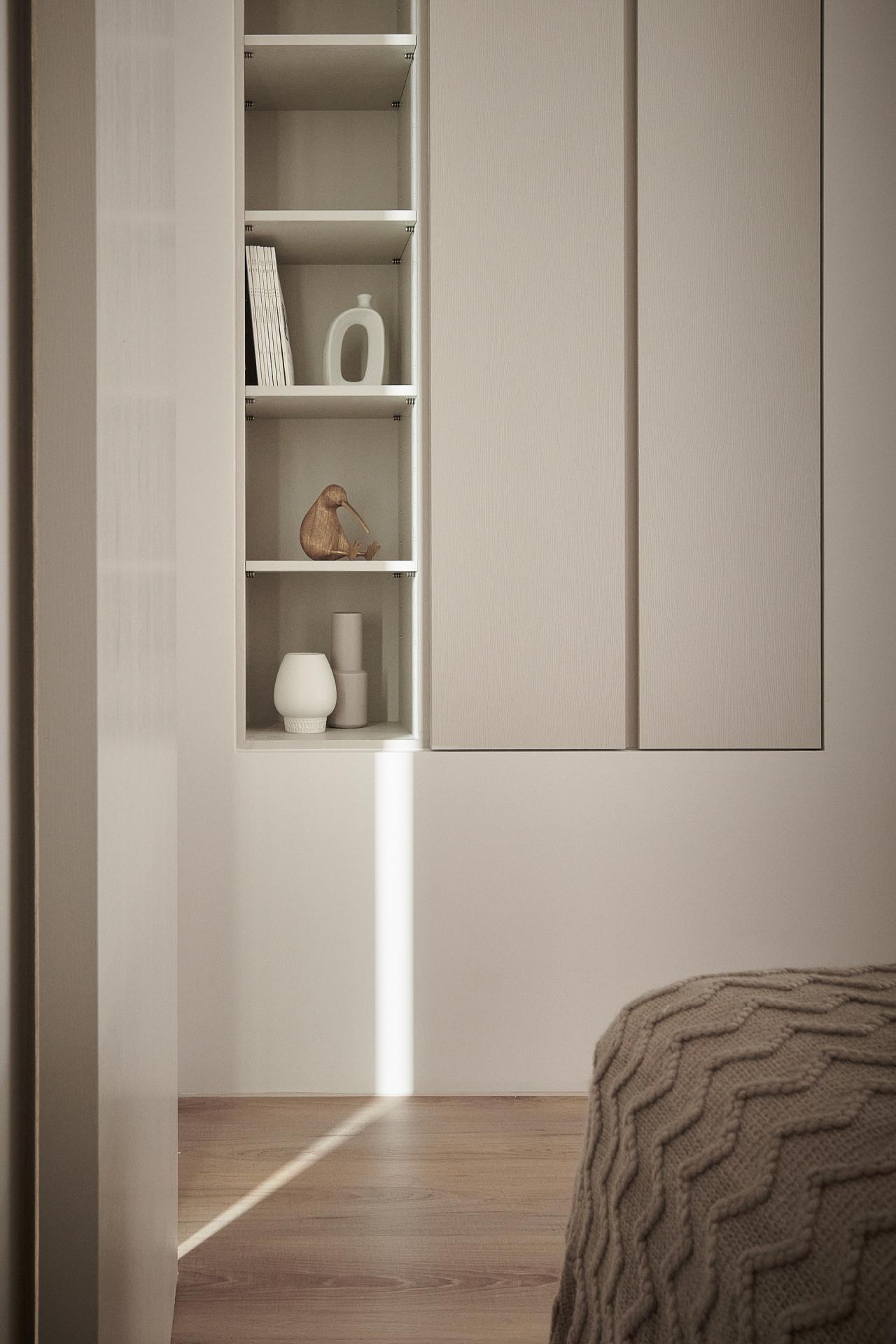 Into the private realm. While maintaining the concise and harmonious design of the communal space, it's comparatively more elegant and pared-down garnished with wood and natural lighting. In making the space even more refreshing and comfortable, there is a neat and tidy storage cabinet is that not only meets the basic storage needs but adds rich layers to the vision.