Strategically located between Georgetown and Bayan Lepas in Penang Island is the neighbourhood of Island Glades, one of the Penangites' favourite areas to own a home.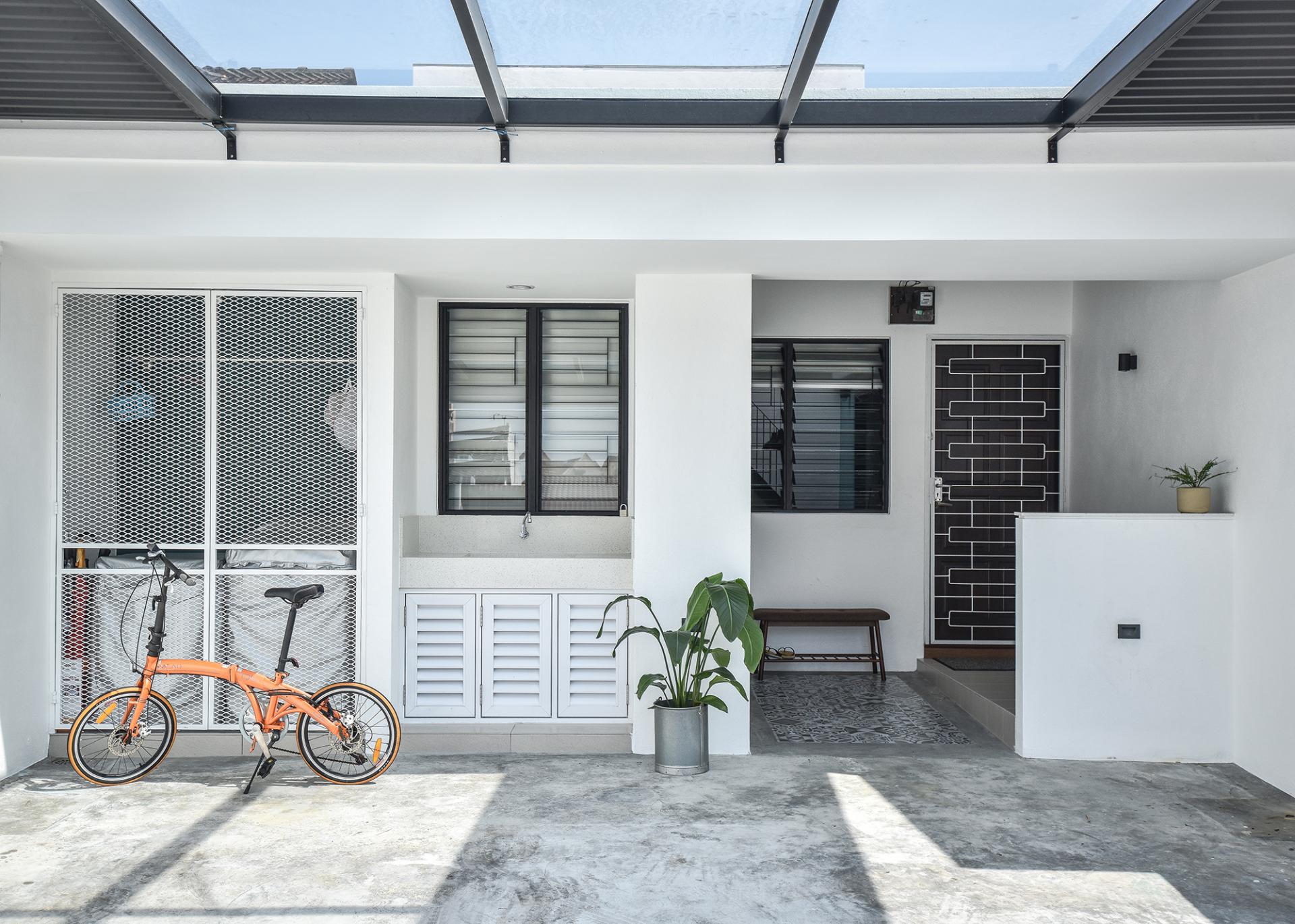 The homeowner of this single storey terrace house has her career steeped in property development, and from there, she cultivated a love for quaint dwellings. With a clear vision of how she wanted to redesign the house, she went to Juliana Ong, her schoolmate since primary school and interior design of Archiplan. (They also share the birth date, talk about fate.)
"She wanted the design to be simple, warm, and easy to maintain," says Juliana. "References shown by the owner were of bright modern spaces with beautiful sunlight streaming into the interior and a slight hint of industrial and heritage style."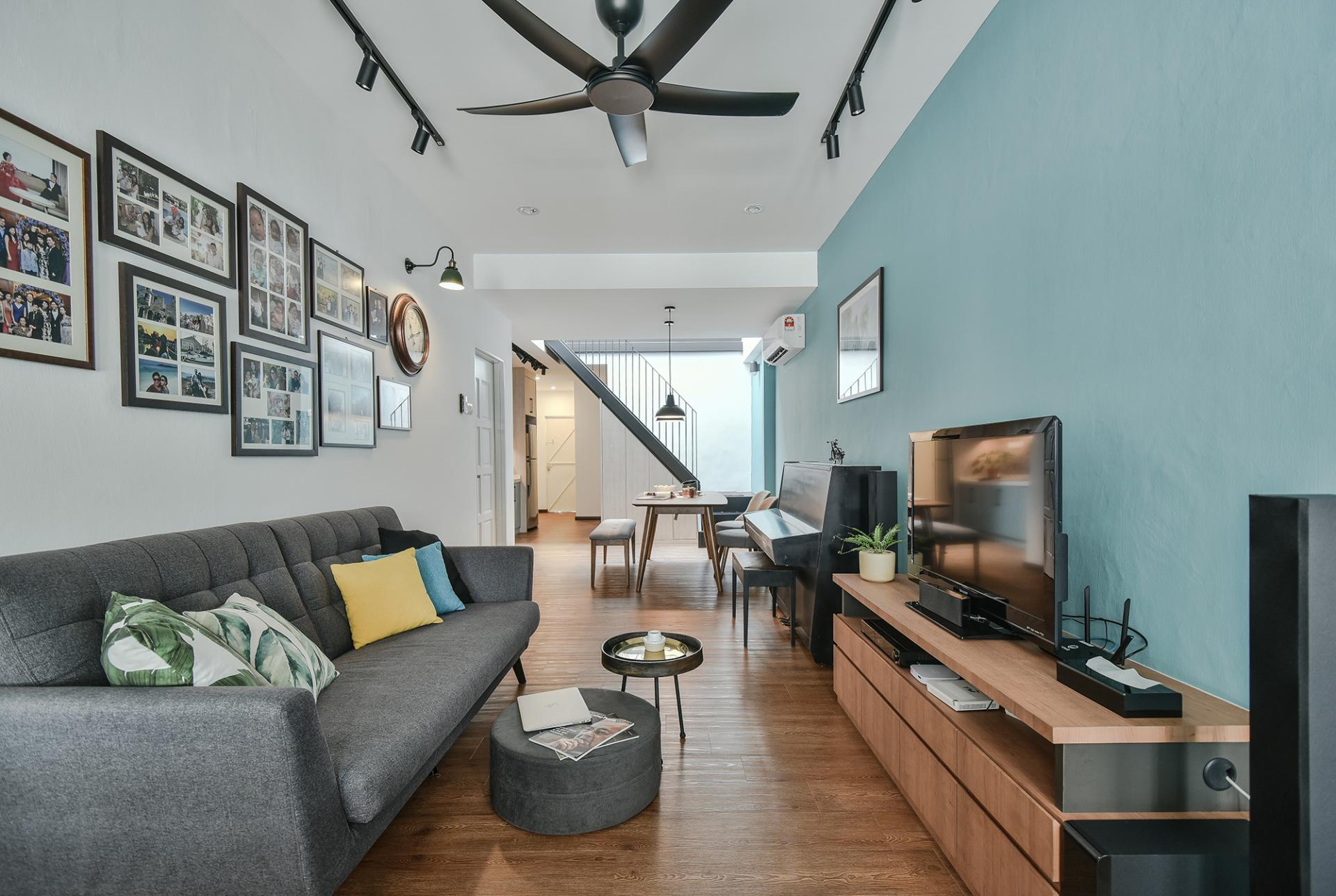 This was, of course, a stark contrast to the existing house - stuffy and gloomy, with part of the roof worn out. "The actual age of the property is unknown, but the neighbourhood of Island Glades was developed around the 1970s, so we can deduce that it has a 40-50 years history," says Juliana. "The original toilet was like those of a very typical old house: the lavatory and shower area are split into two separate 'rooms'," she continues. "There was a wet area that functioned as a kitchen and washing area, where the drain is exposed. It is not a comfortable space to live in."
After half a year of renovation, the original built-up area of 850sqft extended to 1400sqft, thanks to the addition of a mezzanine floor. Together with a new skylight, the house now is much brighter, well ventilated, and feels spacious.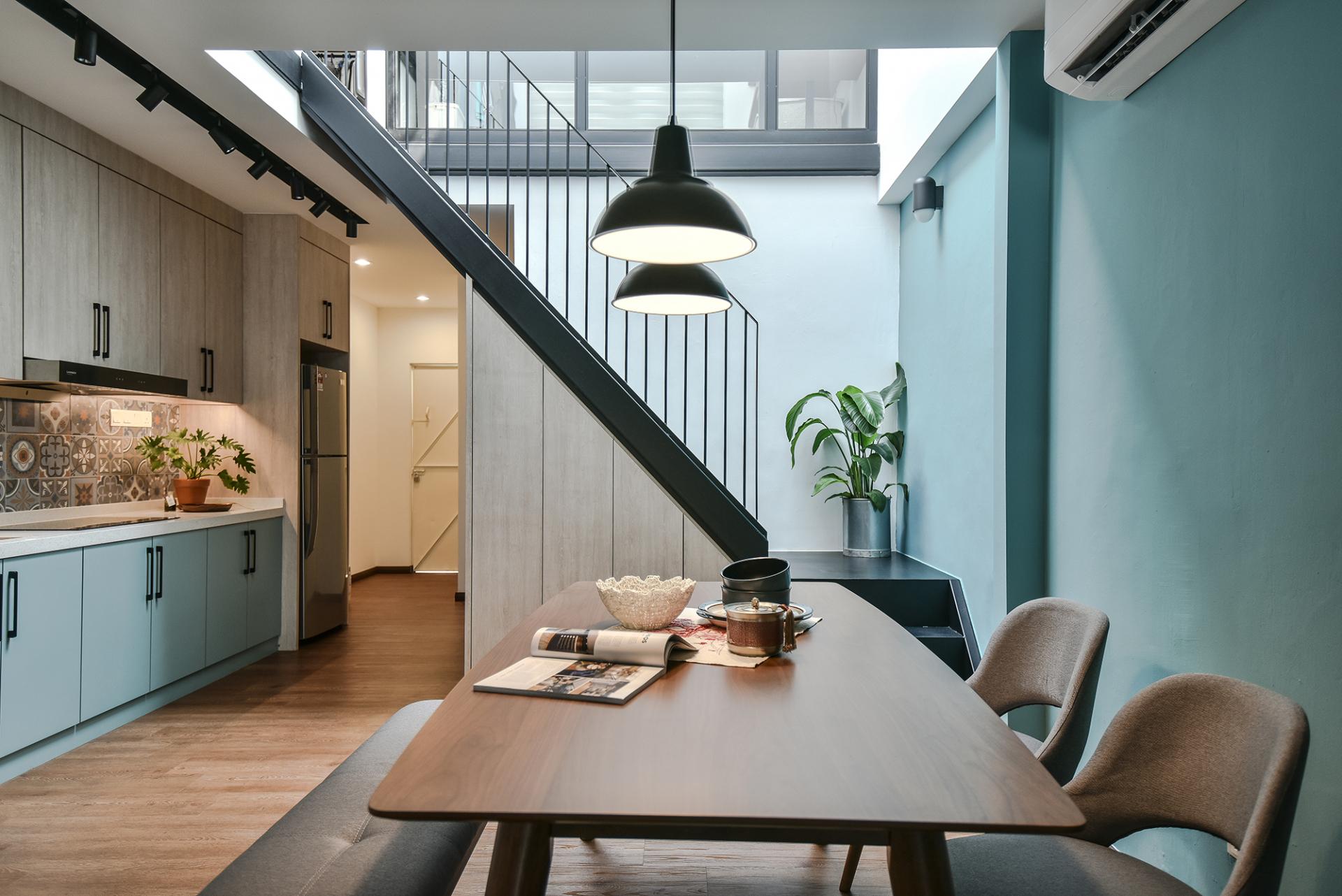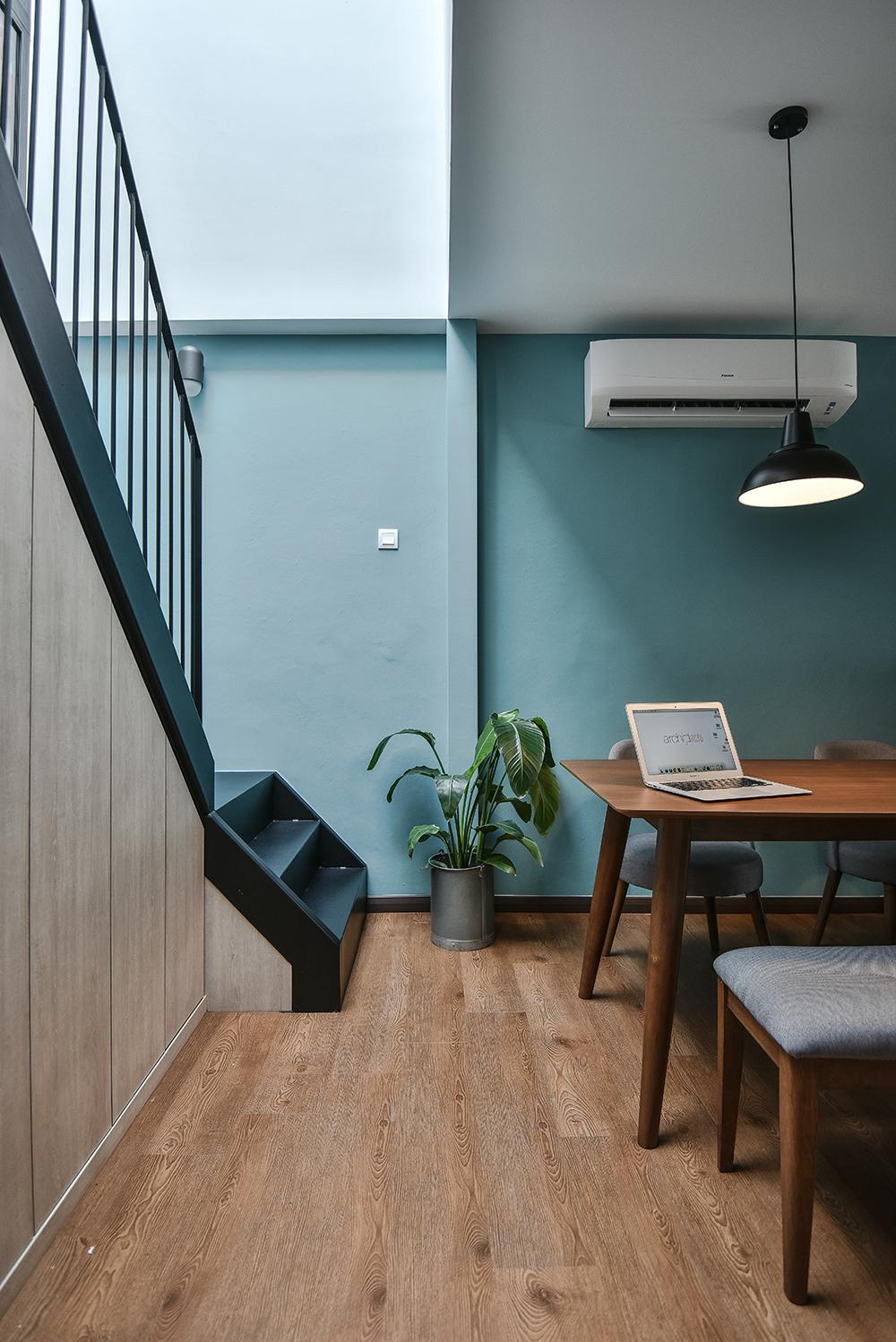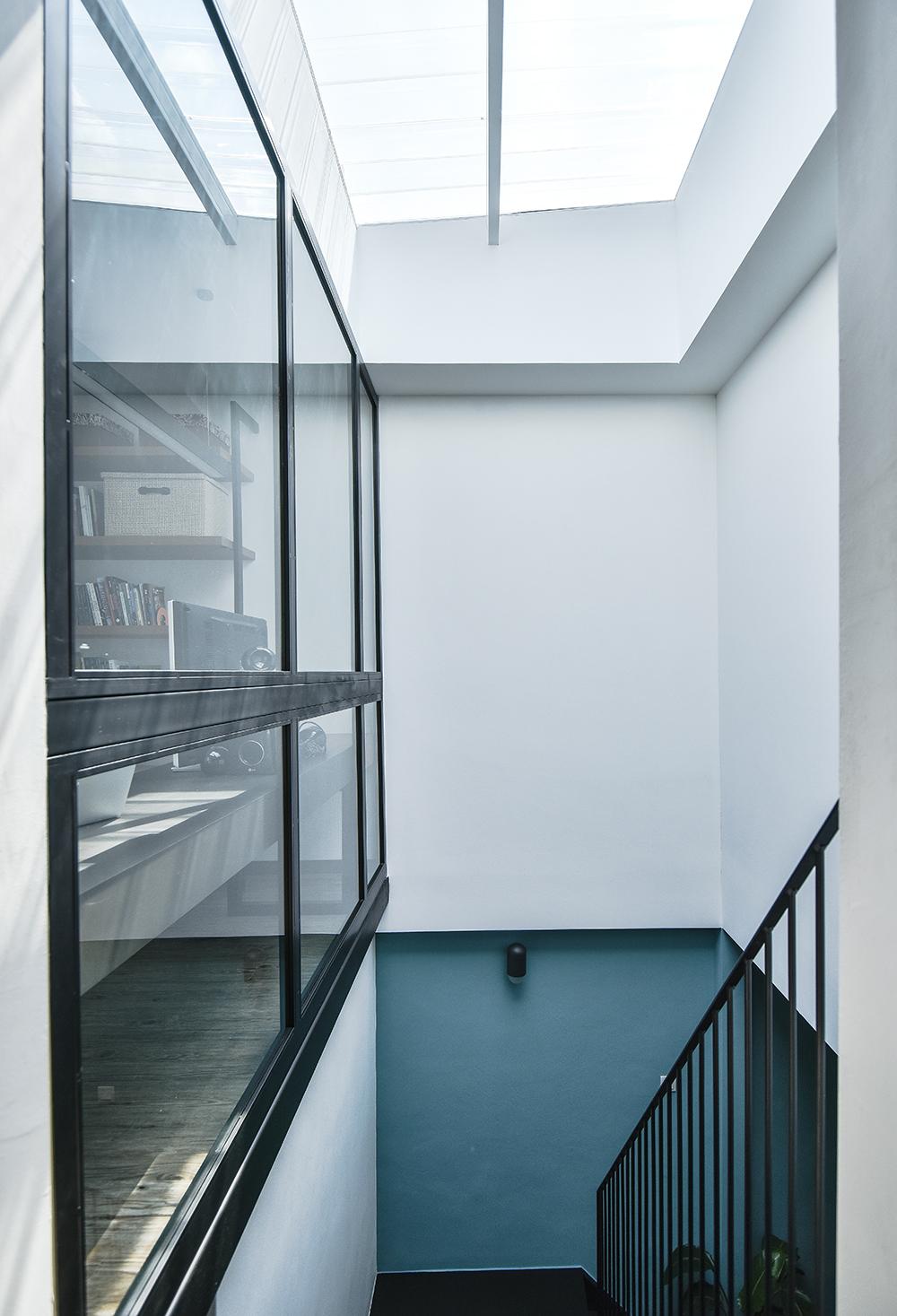 For Juliana, the biggest challenge is reviving the heritage essence of the home.
"Most items in the house were damaged, there were not many things we could salvage," she explains. "So we had to look around town for suitable materials and embellishments. We also designed the layout with reference to heritage houses."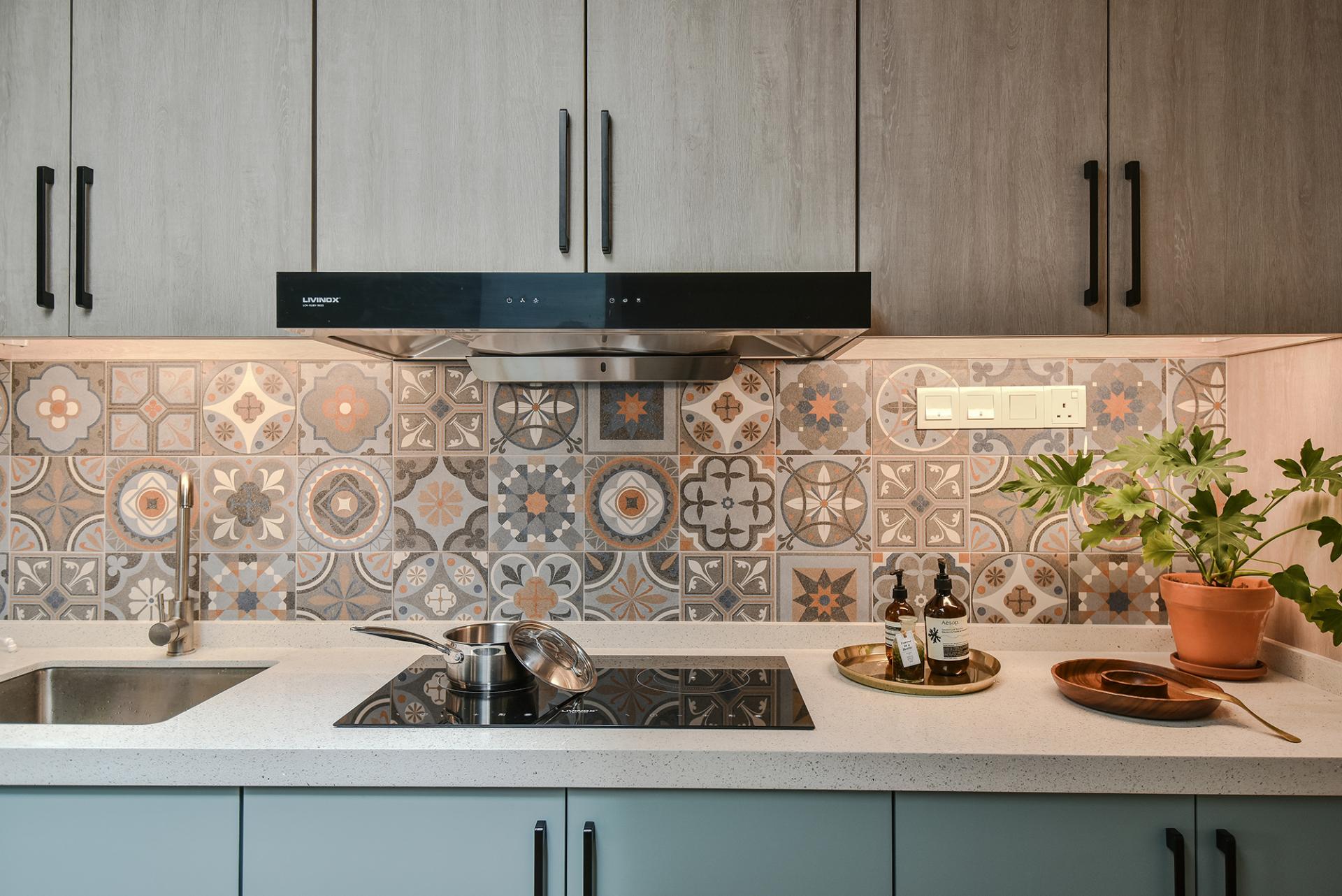 The main grille entrance and timbre door is retained, repainted and repaired to look new.
"My favourite area is the front porch because it combines lifestyle, design, and functionality in the most effective way," comments Juliana. "I also like how the wall light at the living room illuminates the antique clock in the quaintest way."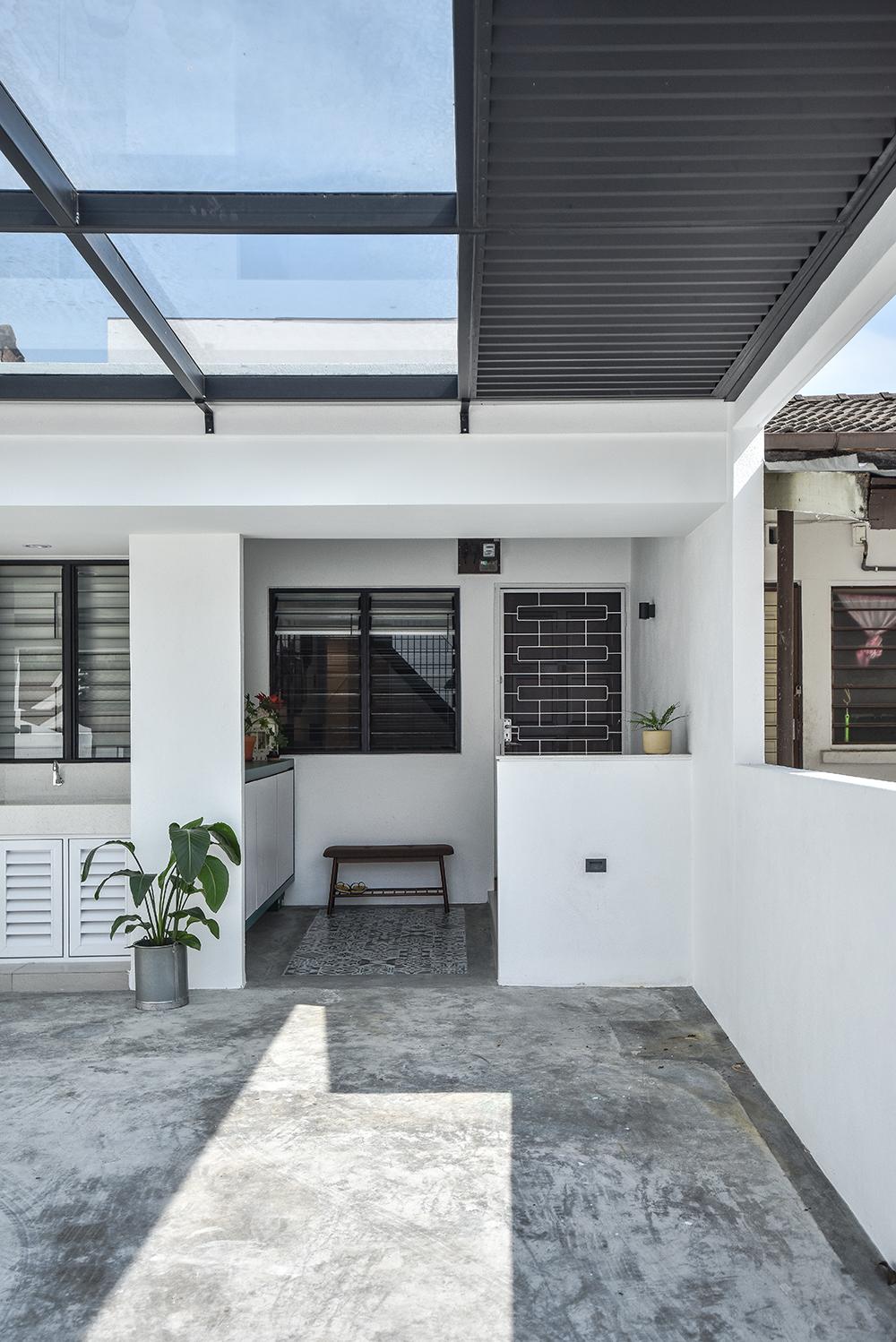 Lots of natural elements are used. Wood surfaces on floor panels and furnishings create a soothing visual perspective of the home, whereas, on the upper floors, full-height glass windows are craft a seamless blend of the indoors and outdoors. A soft colour palette of warm grey and baby blue heightens the cosiness of the entire space. The bathrooms and drainage systems are reorganised to suit modern-day living better.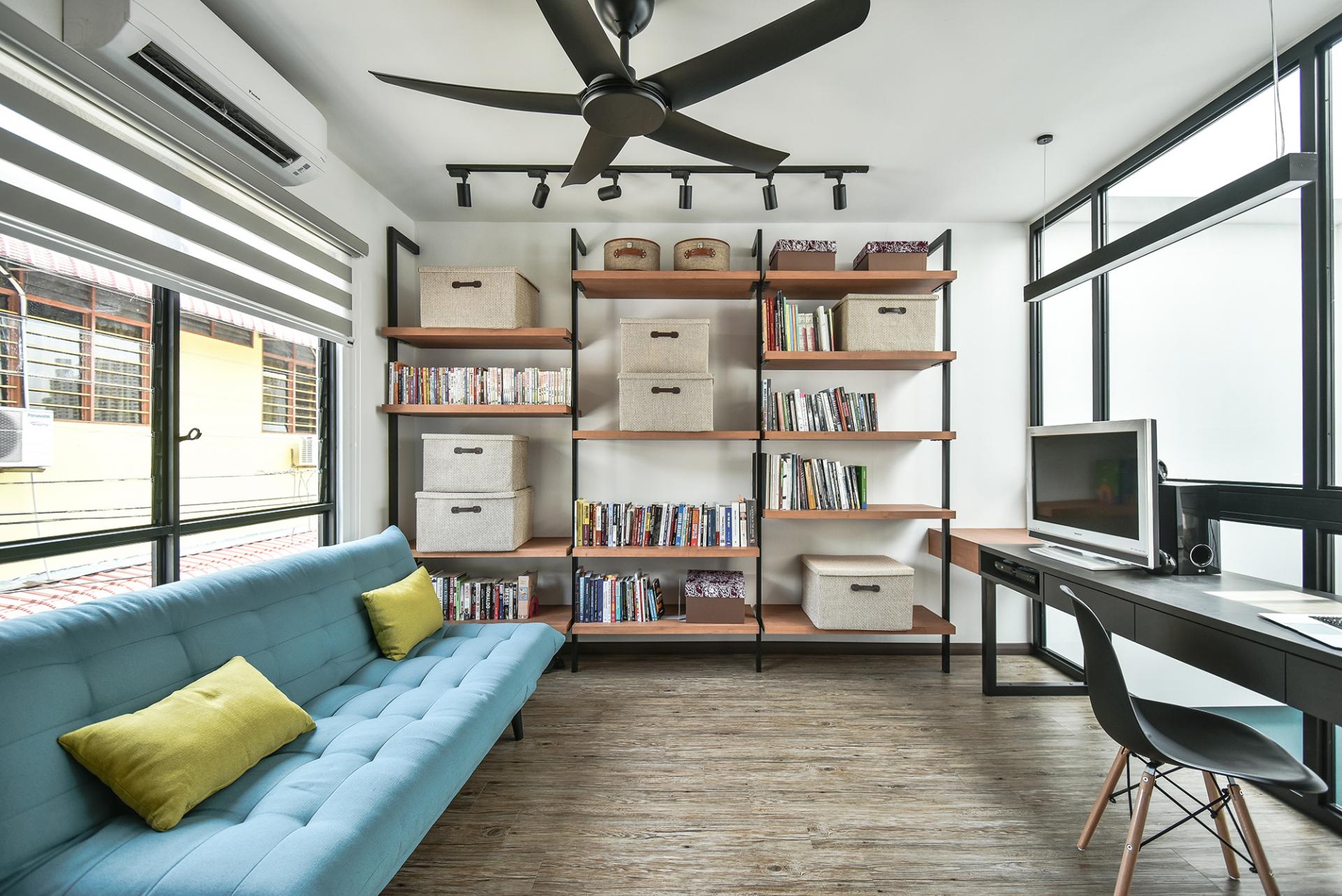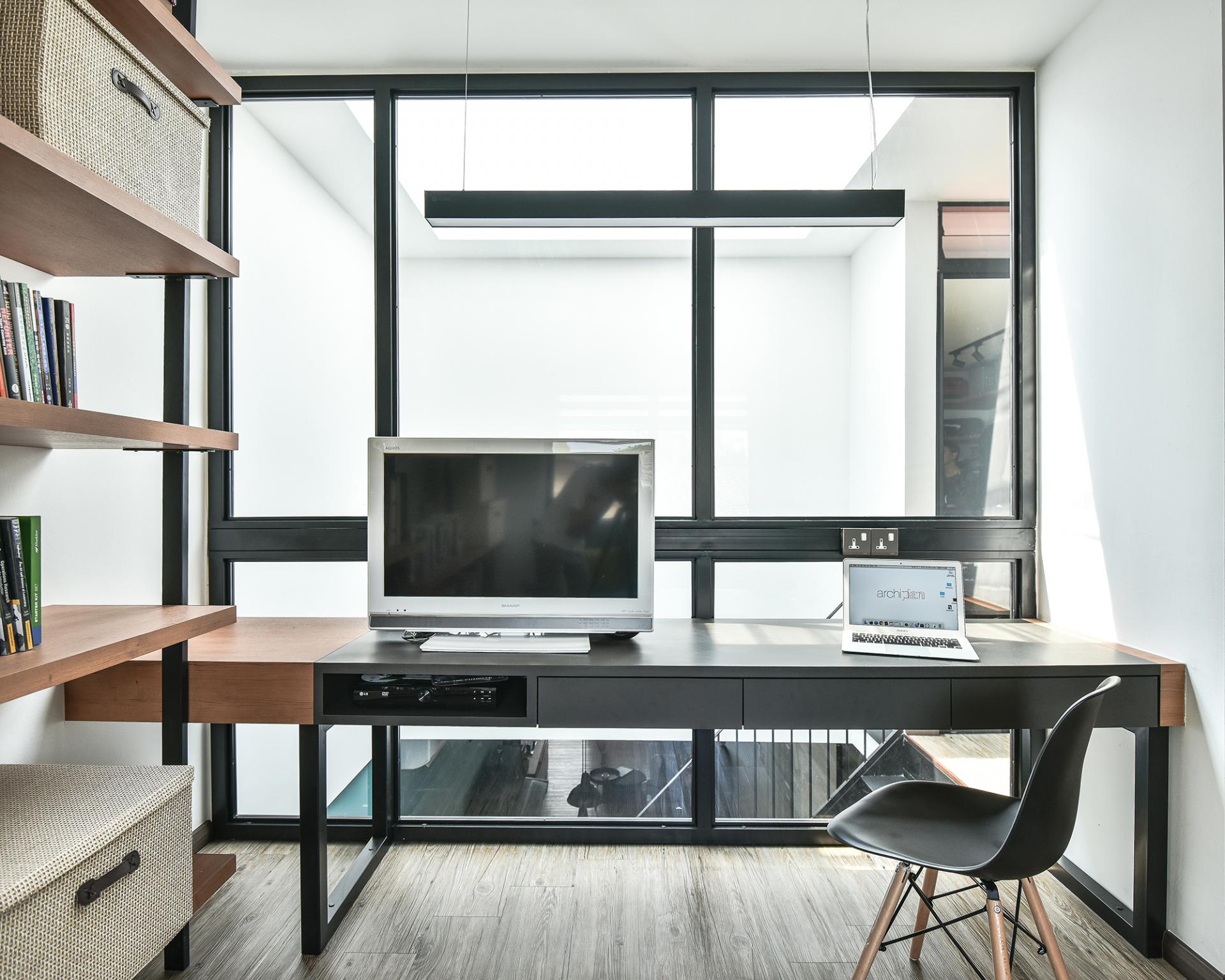 Most of the furniture and accessories have no brand or name as they are sourced from local shops. All in all, this home embodies a beautiful design reminiscent of older Penang homes.