Having been showcased at Milan Design Week 2022, the new Hermès home collection is a celebration of textile, colour and craftsmanship at their most exquisite.
As much as a quest for lightness, the new Hermès home collection is all about textile, colour and craftsmanship at their most exquisite. Textiles are the underlying theme running through the collection. Five creations made from cashmere, one of the house's favourite materials, form the fabric of this manifesto for lightness.
Despite their monumental proportions, these home items constructed in the shape of water towers radiate light with their wooden core and translucent coloured paper covering. Meticulous manufacturing techniques have gone into creating these objects of desires, including strips of cashmere, squares woven and dyed by hand, and geometric shapes assembled using a relinking technique.
Here're the highlights from the collection:
1. Oria Chair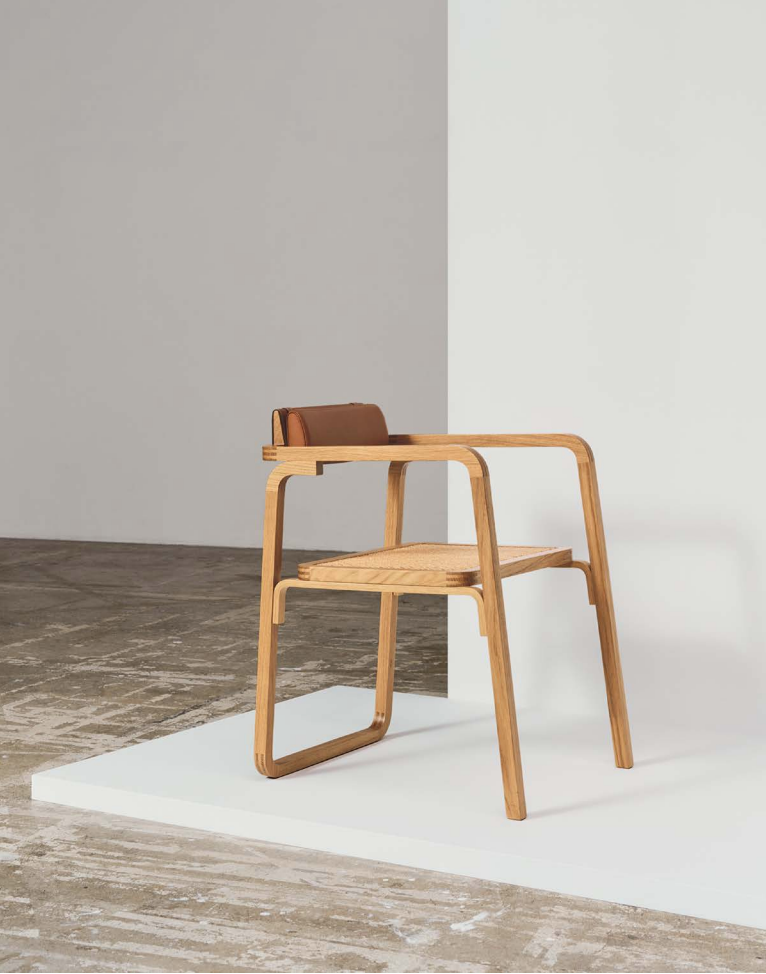 The Oria chair, designed by architect Rafael Moneo, exudes balance and harmony. It's transcended by the comfort of the materials — oak, leather, canework—and the know-how of the house's artisans.
2. Coulisse T-Shaped Table Lamp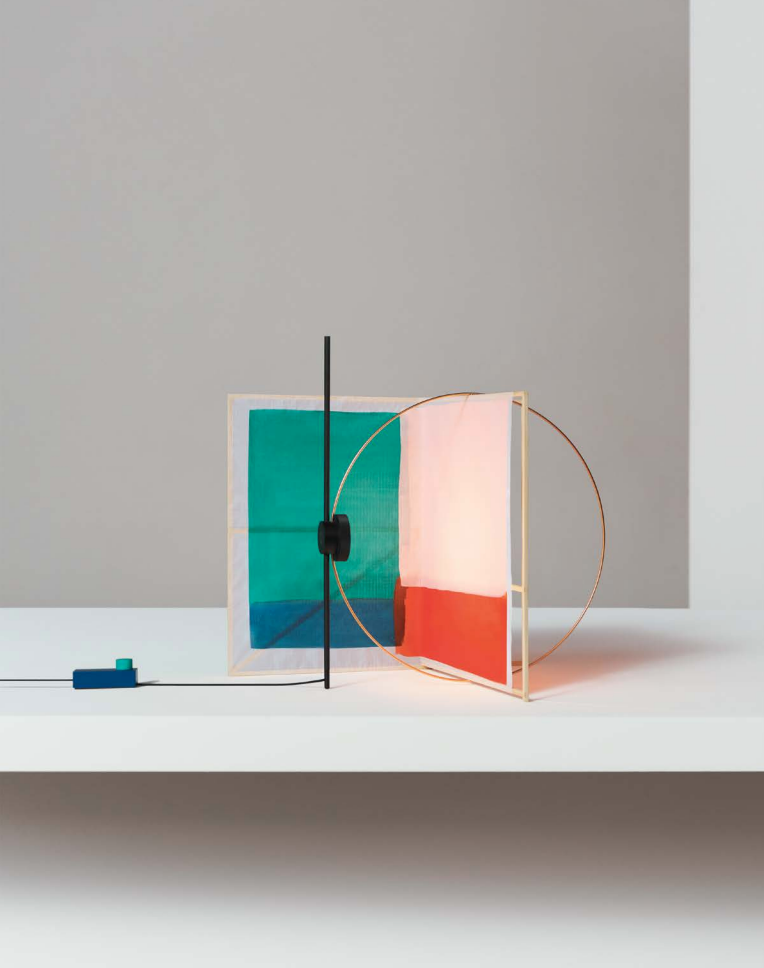 A simple bamboo frame covered with parachute fabric, embraced by a steel circle from which soft light emanates. The beauty of this lamp, created by Tomás Alonso, lies in its agile forms and an emphasis on the interplay of space and lightness.
3. Pli'H Centrepieces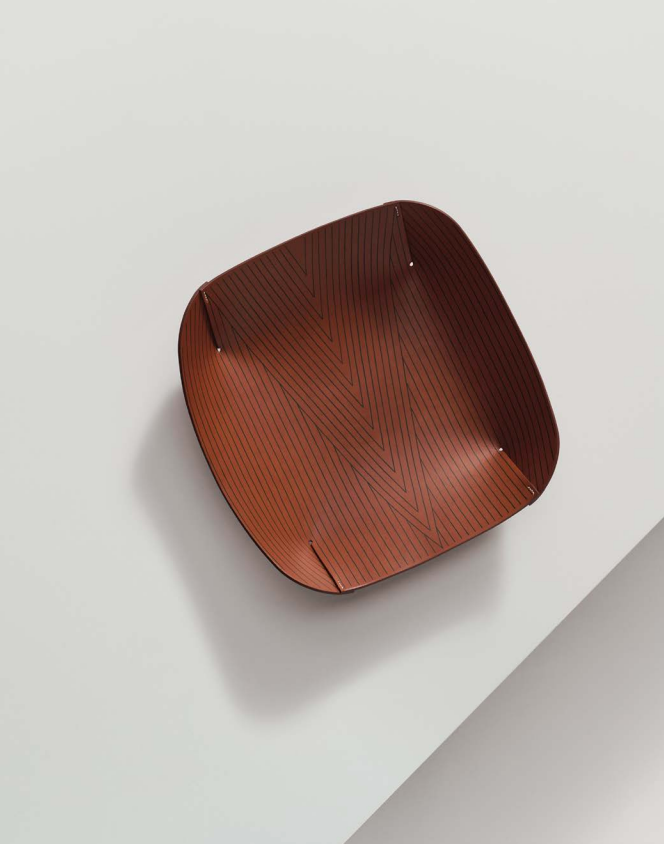 This leather sheet concealing a centrepiece is carefully cut and folded. A few essential points discreetly joined together and some elemental patterns are applied freehand with a brush.
4. H Pythagore Plaid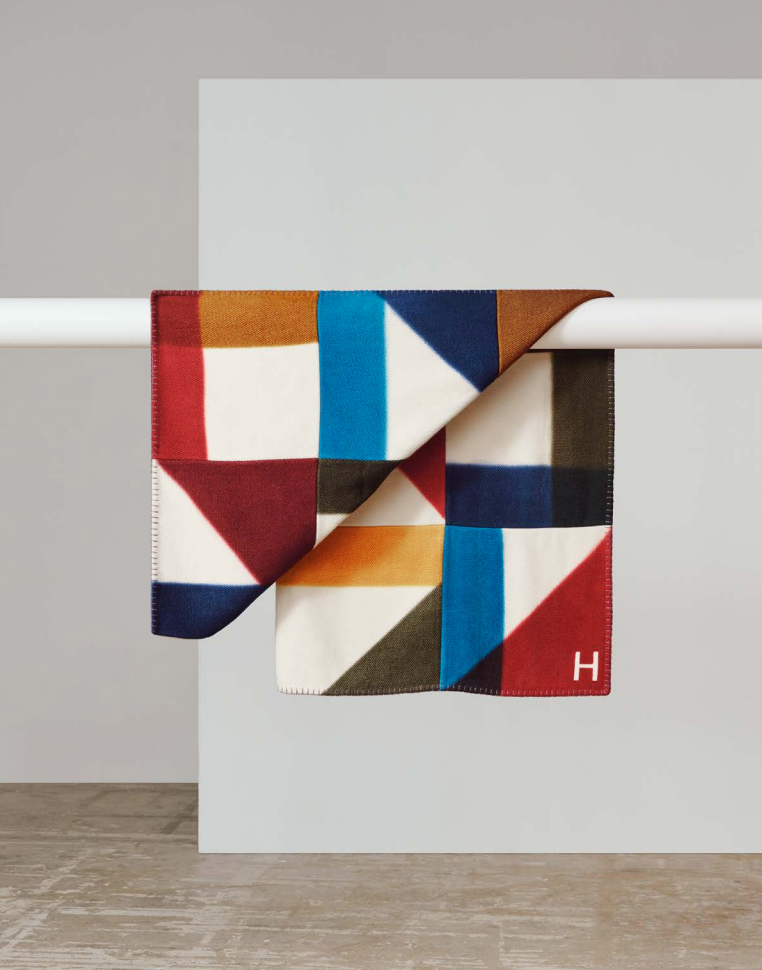 This subtle interplay of textures, materials and colours continues with H Pythagore, an assembly of hand-woven and hand-dyed cashmere squares.
5. Gazette Wall-Mounted Organiser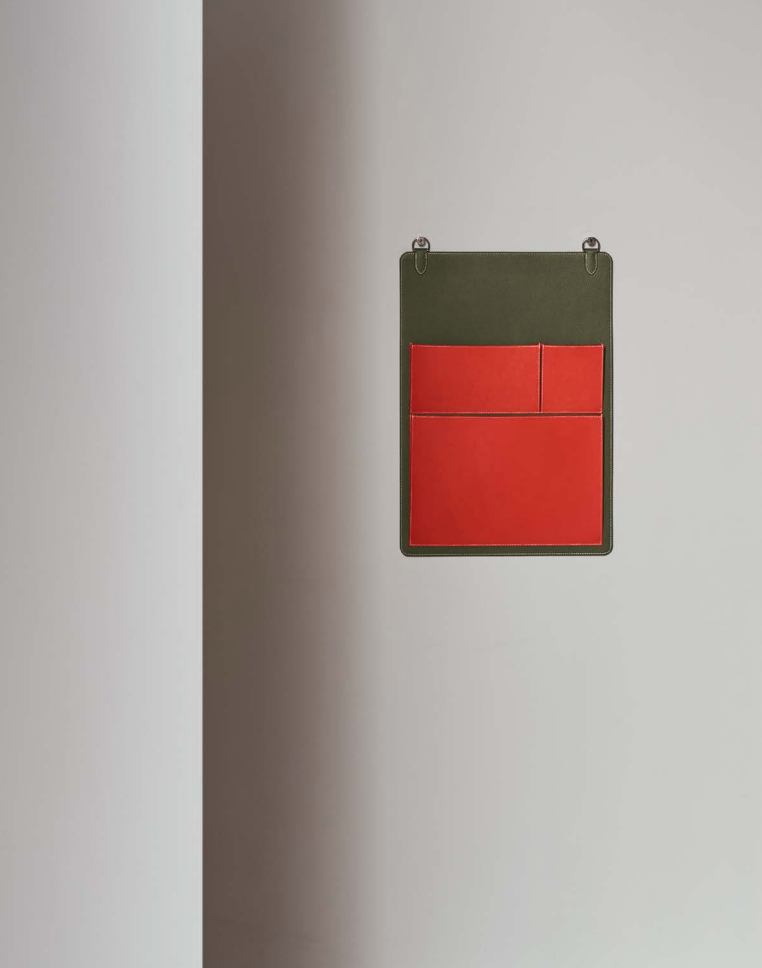 Crafted from sheets of vert-olive and rouge capucine leather, this original wall-mounted organiser is adorned with slightly domed and hand-stitched tabs borrowed from the Kelly bag.
6. Oseraie Color Basket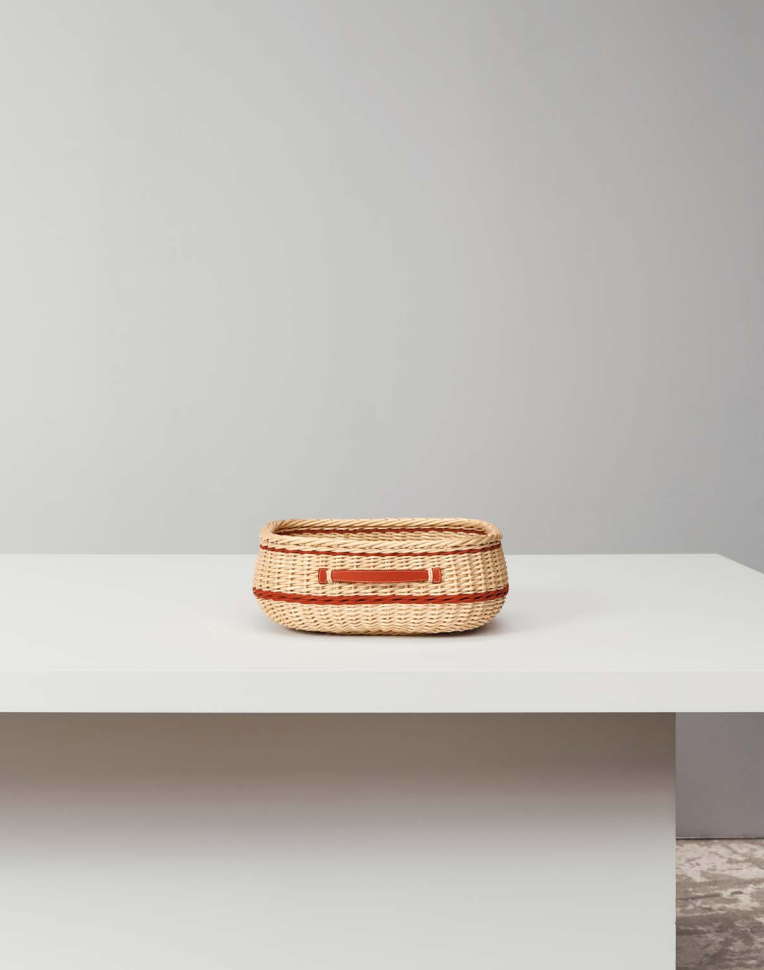 The Oseraie colour basket strikes the right balance between the product and the colour by weaving a discreet yet luminous leather cord into the wicker. Sleek and light, the product tames a simple material and enrich it with innovative craftsmanship.