It's one thing to find an ethereal oasis in the heart of a city – and entirely another to traverse to what feels like the edge of the earth, enveloped by nature's majestic wonders right at your fingertips as you undergo a deep rejuvenation.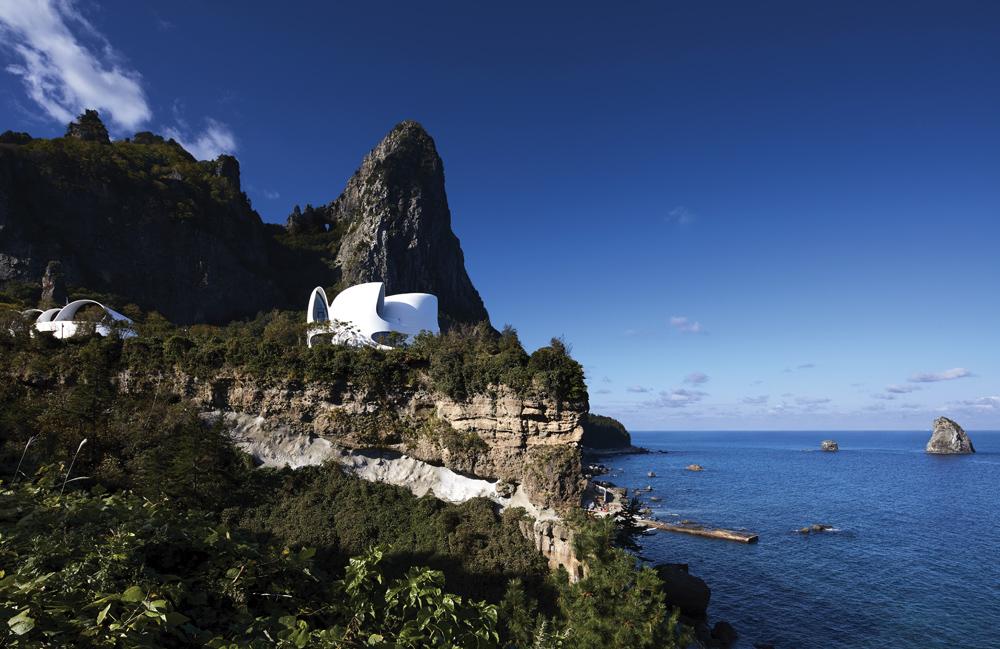 Perched atop a steep cliff on Ulleungdo, a volcanic island created 2.5 million years ago in Korea's East Sea, some 350km east of Seoul, sits an otherworldly enclave that offers that and much more. The oceanfront gem is the Healing Stay Kosmos resort, a stunning manifestation by Seoul-based architectural firm The System Lab's principal, Chanjoong Kim, of the powerful natural beauty that surrounds the island.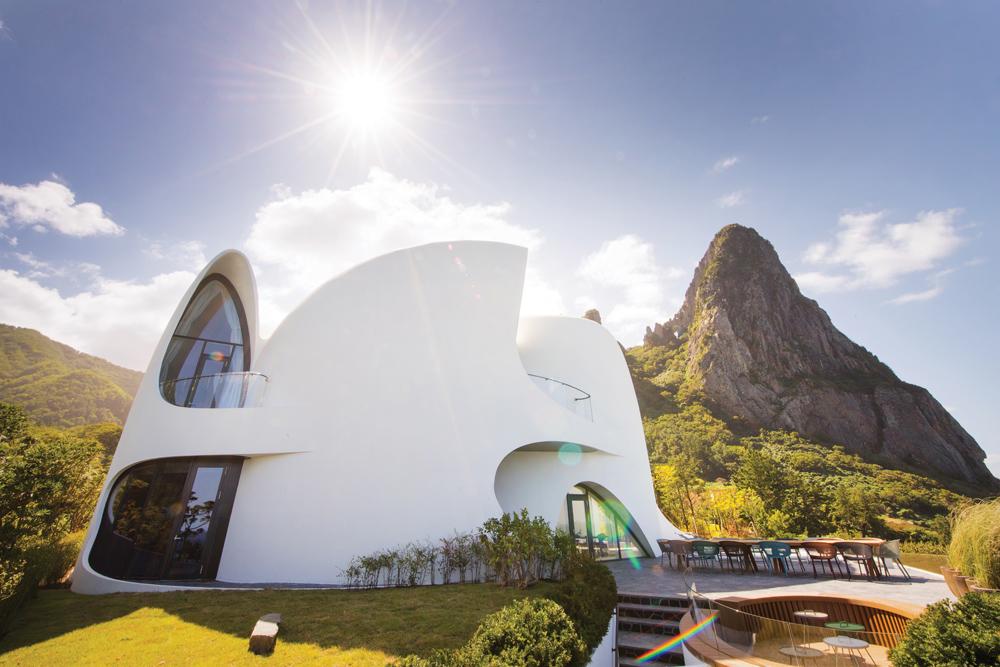 The synergy of yin and yang – considered by locals to be a sacred core of the island, much like the sky, the earth and the waters – informs the award-winning property, which impresses from miles away. A duo of stark white concrete units, the four-room Villa Kosmos and the eight-room Villa Terre, make up the architectural backbone of the property, which also features six swirl-shaped branches and two rings situated in the outdoor lawns, each looking out to the majestic Elephant Rock or Songgotbong (also known as Ice Pick Peak). Standing against crashing waves and mountainous terrains, the form elegantly swoops and bends, lending to a chi-like inclination and echoing the ebb and flow of the surrounding elements.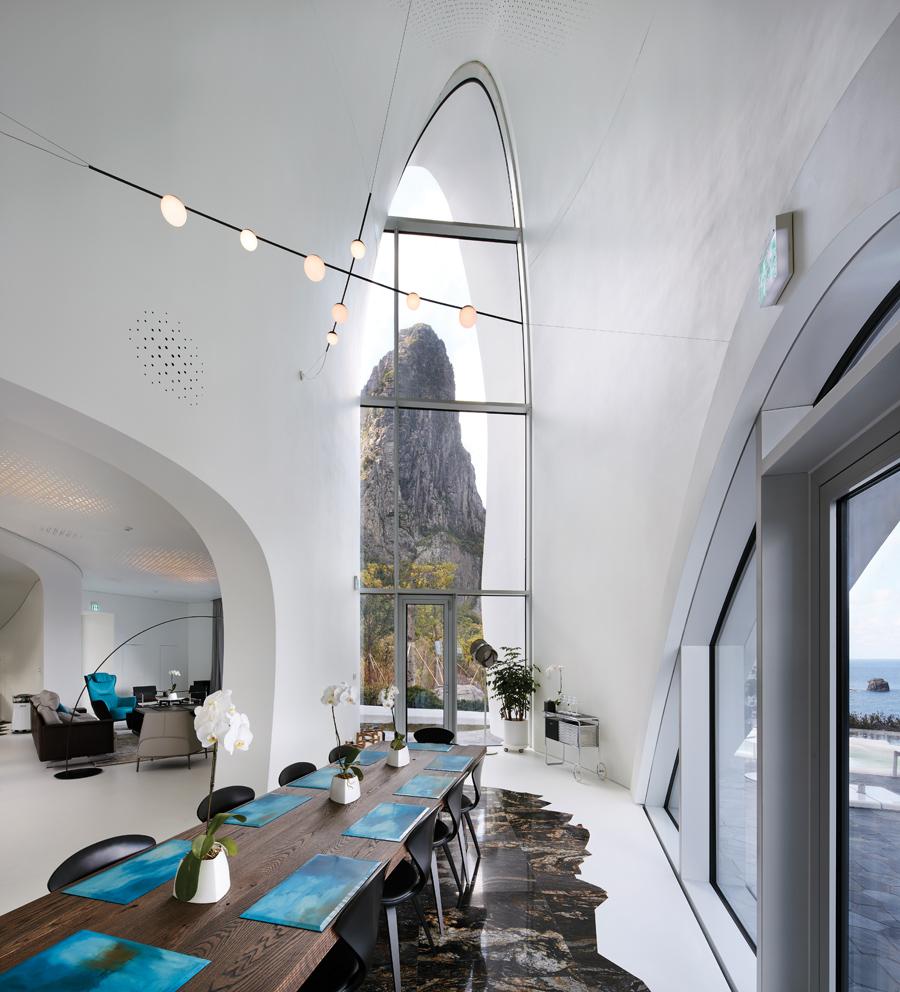 Celestial influences extend to every corner of the property's interiors, buoying guests' quests into zen-filled escapes. High, snow-white curved ceilings that give the impression of an ultra-exclusive igloo lead into the sprawling Villa Kosmos, available to be rented as a whole, where each room (and its stunning sea views) is designed to capture an element of the universe: fire, earth, wood or gold.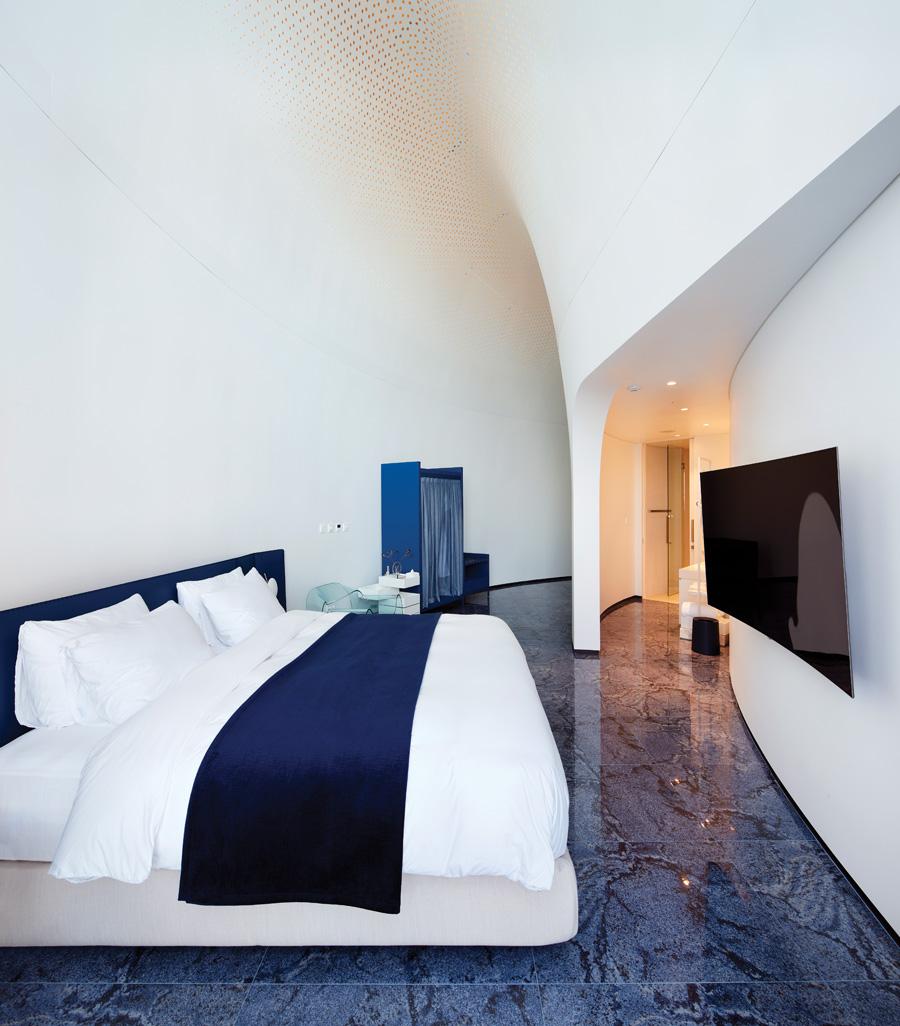 Villa Terre, meanwhile, takes inspiration from the earth. Each element inspires the materials of the furnishings and amenities of each room, from an oak-tree dining table and a bar made from volcanic rock to bespoke stools created by artists and designers including Lee Hun-chung, Emilio Nanni, Cini Boeri and Grete Jalk.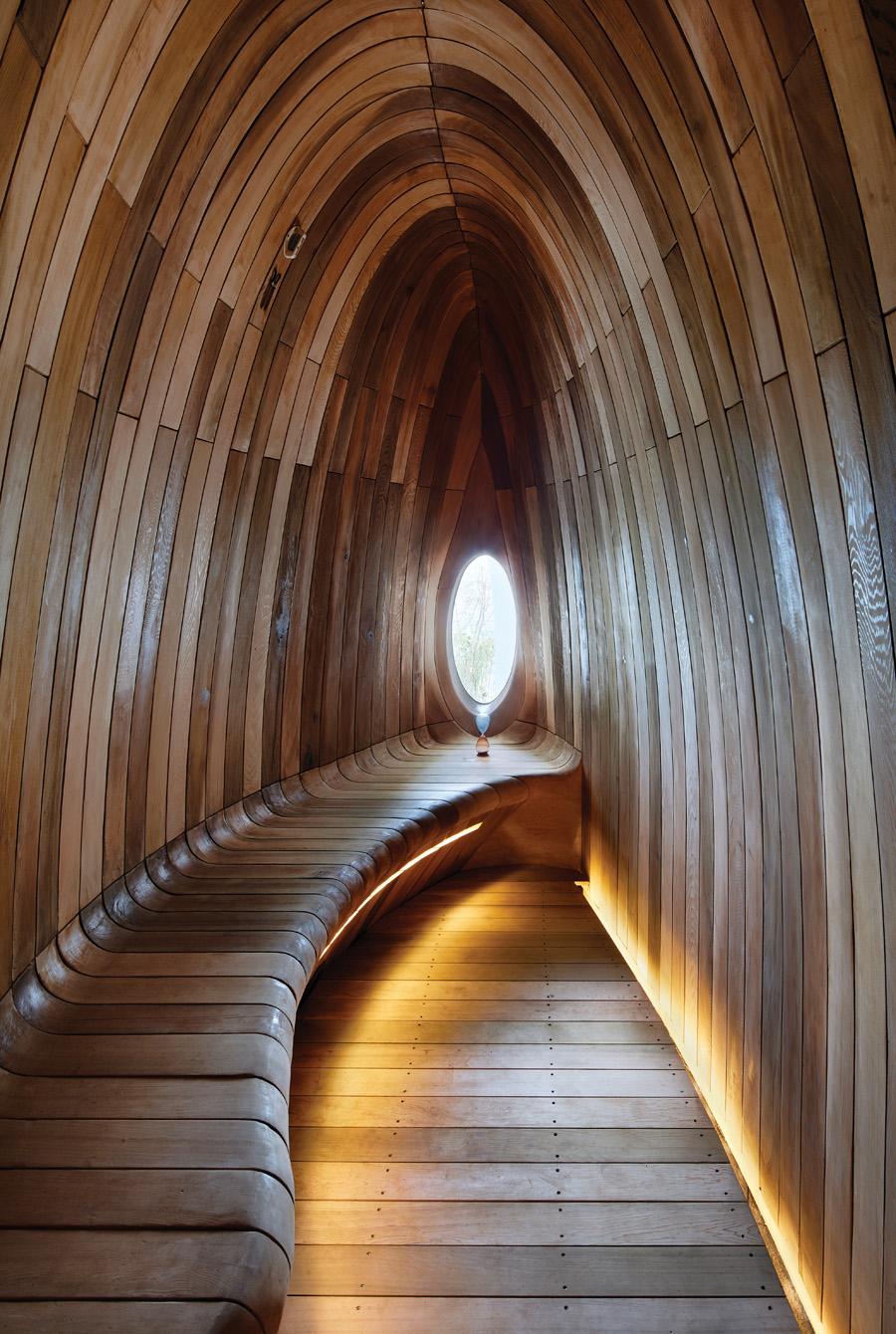 Conceptualised as a "container of energy", the resort's exteriors are also imbued with carefully considered lighting – gentle and sparse – tracing the landscape yet creating a seamless unity with the island's natural hues, almost blending into it over time. A bevy of five-star refinements give way to a true luxury resort experience, yet each is inseparable from the surrounding wilderness. Two saunas symbolise the moon (yin) and the sun (yang); a stone's throw away, an outdoor terrace sits atop a 30-metre cliff edge, next to an infinity Jacuzzi that uses water melted from snow stacked in the Nari Basin, a resplendent volcanic depression in Ulleungdo.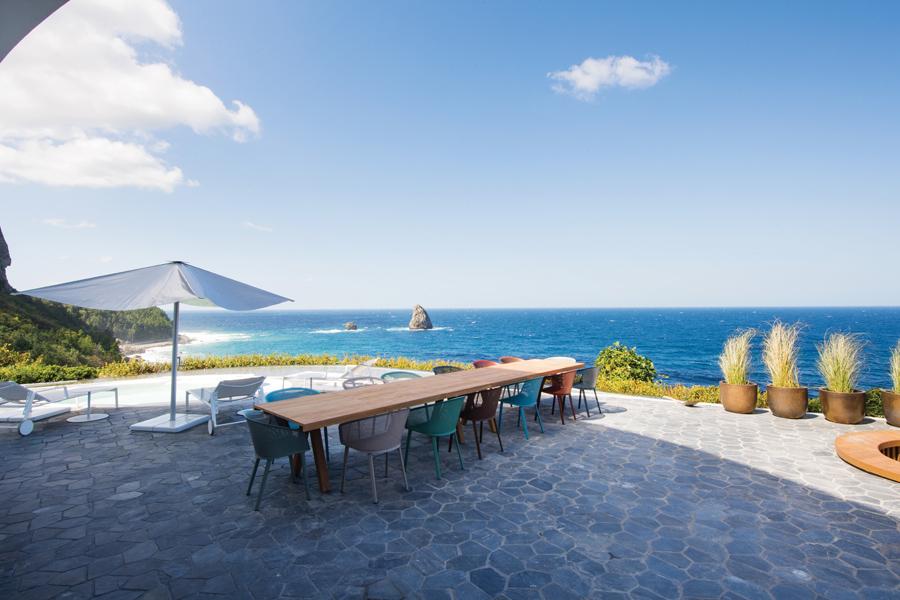 Locally sourced seasonal delicacies prepared by chef Sunjin Hwang (whose experience includes past stints at El Bulli and Noma) can be enjoyed after excursions to nearby attractions including the Nari Basin, Seungbulsa Temple and Elephant Rock, or to the surrounding geological landscape that's packed with caves, waterfalls, flora and fauna. It all makes for a soul-replenishing getaway unlike any other. ‭
See also: A Cut Above: the Stunning Architecture of Five Iconic Skyscrapers Across the Globe