Spanning 4,025sqft, this two-floor home located in Sri Jayawardenepura Kotte, Sri Lanka's capital might not be your typical humble abode for a newlywed couple.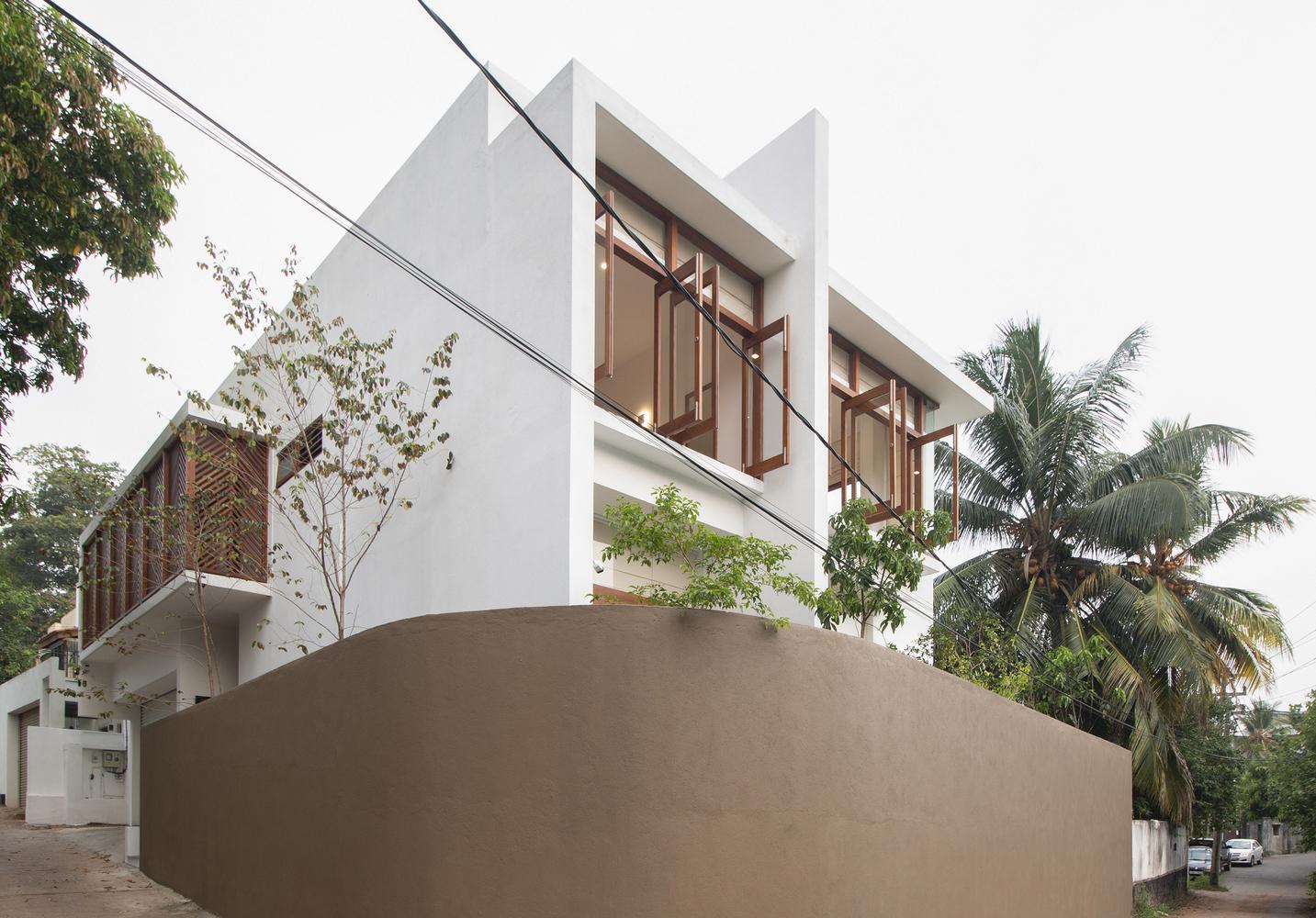 Both of the homeowners work in the IT field and wanted to create a modern home in which they can relax and enjoy their peaceful new lifestyles. The home's expansive size gave Lalith Gunadasa Architects much room to design just that and be creative.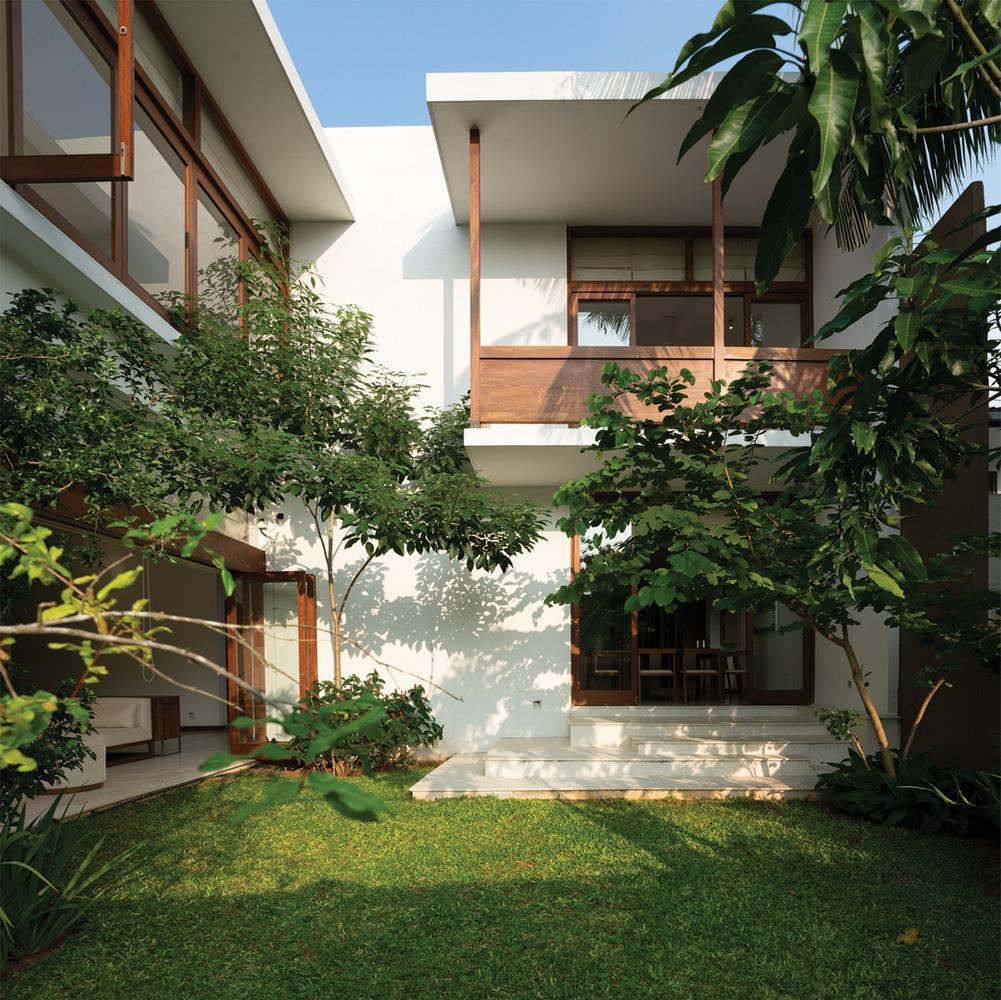 Sitting on Alakeshwara Road, a dense urban residential area in Ethul Kotte, the house spans two floors and features two parking spaces, living room, kitchen, dining area and various home functional spaces on the first floor. Before construction began, the design team conducted in-depth research on the indoor and outdoor areas when conceiving the concept, hoping to create a seamless flowing design that connects the two.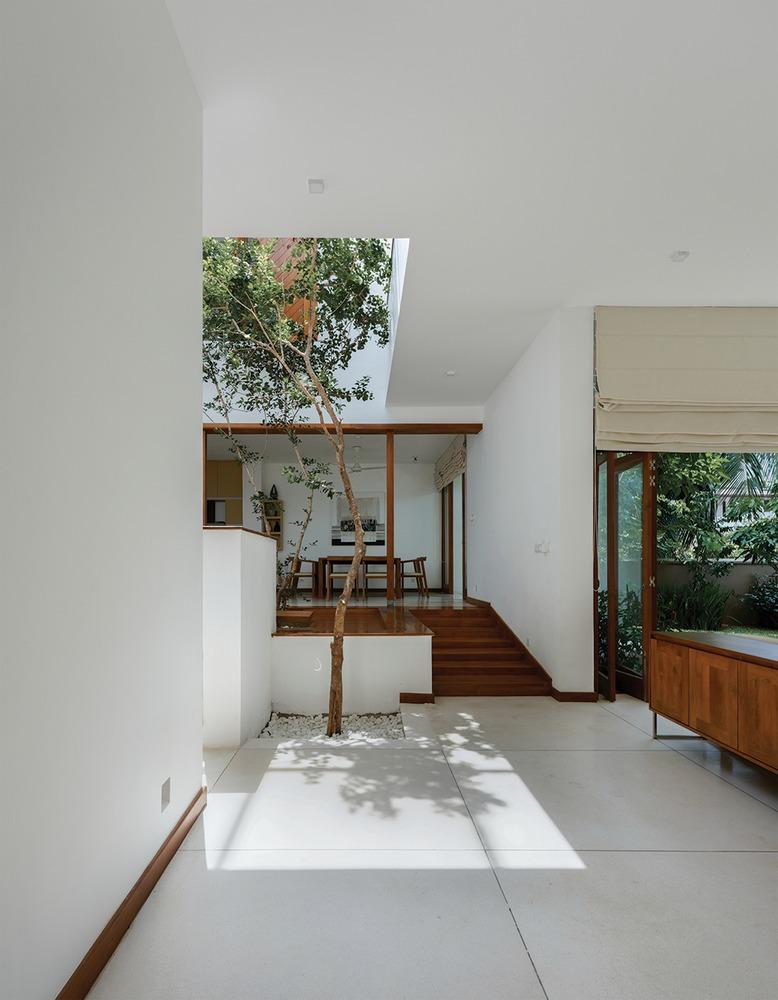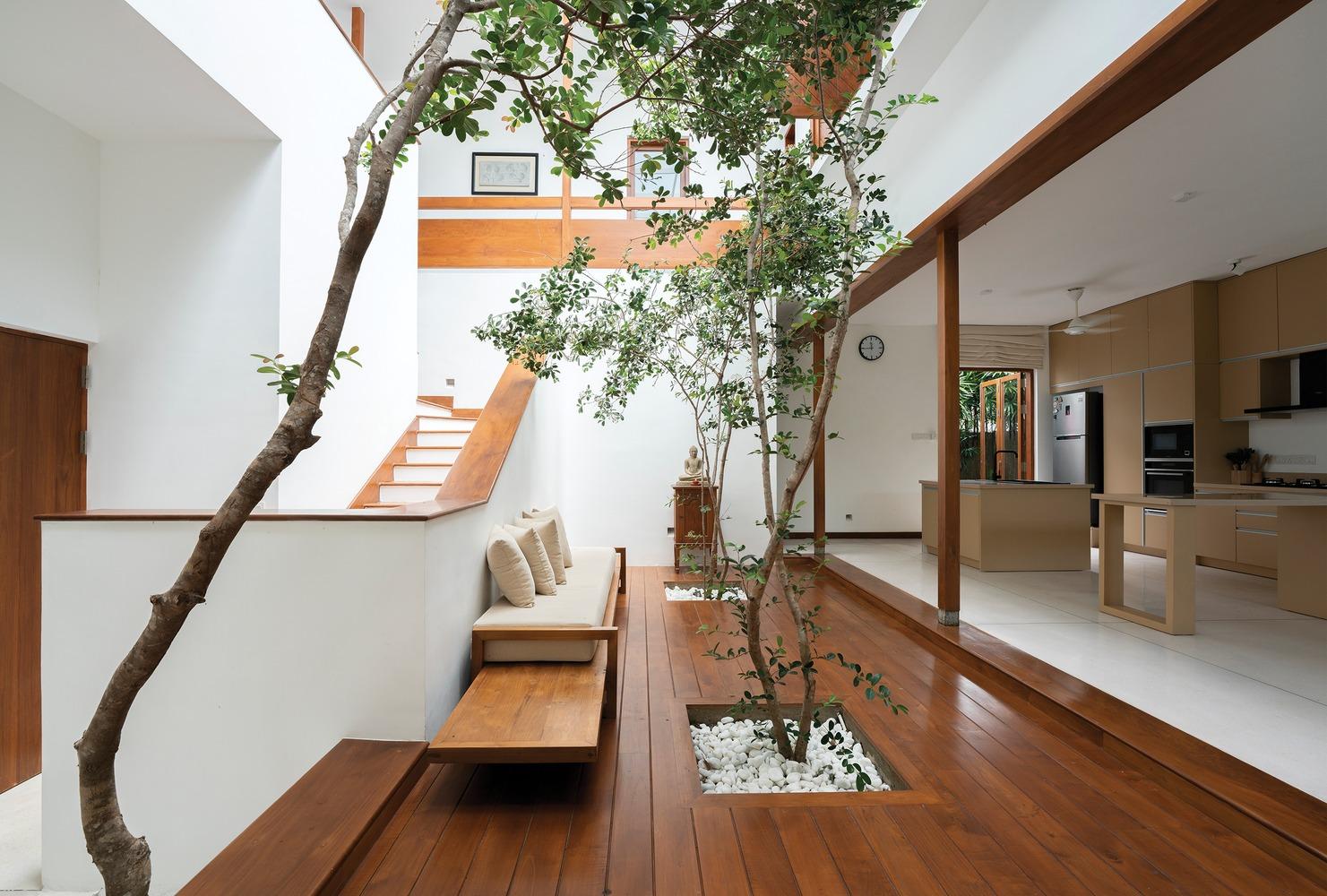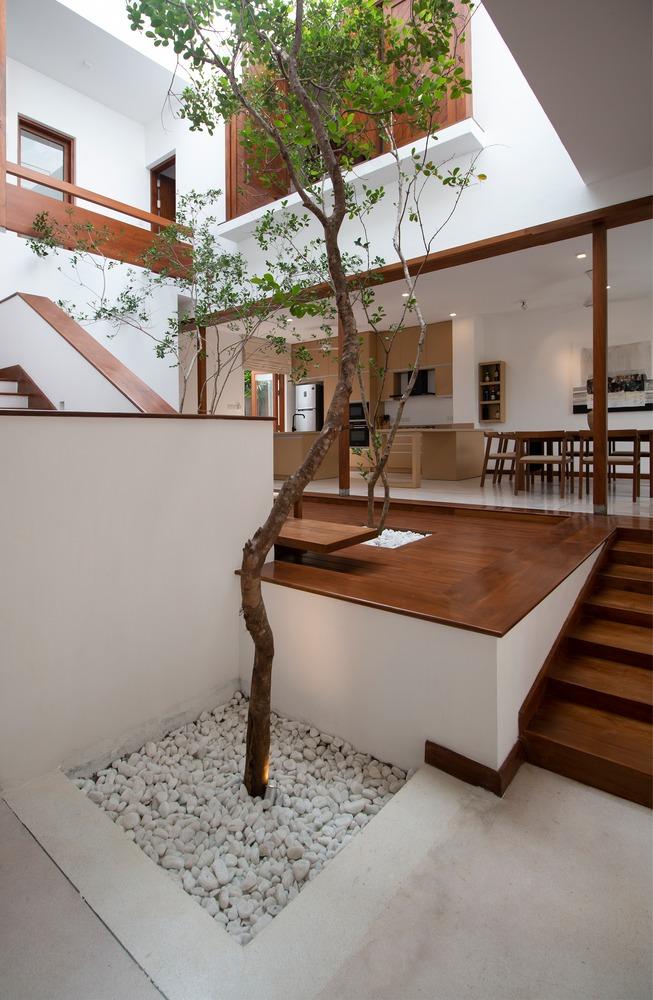 They came up with a great solution: by designing the ground floor spaces at various heights, the visual connection between each of the area is enchanted while allowing complete views of the garden no matter where you are in the home.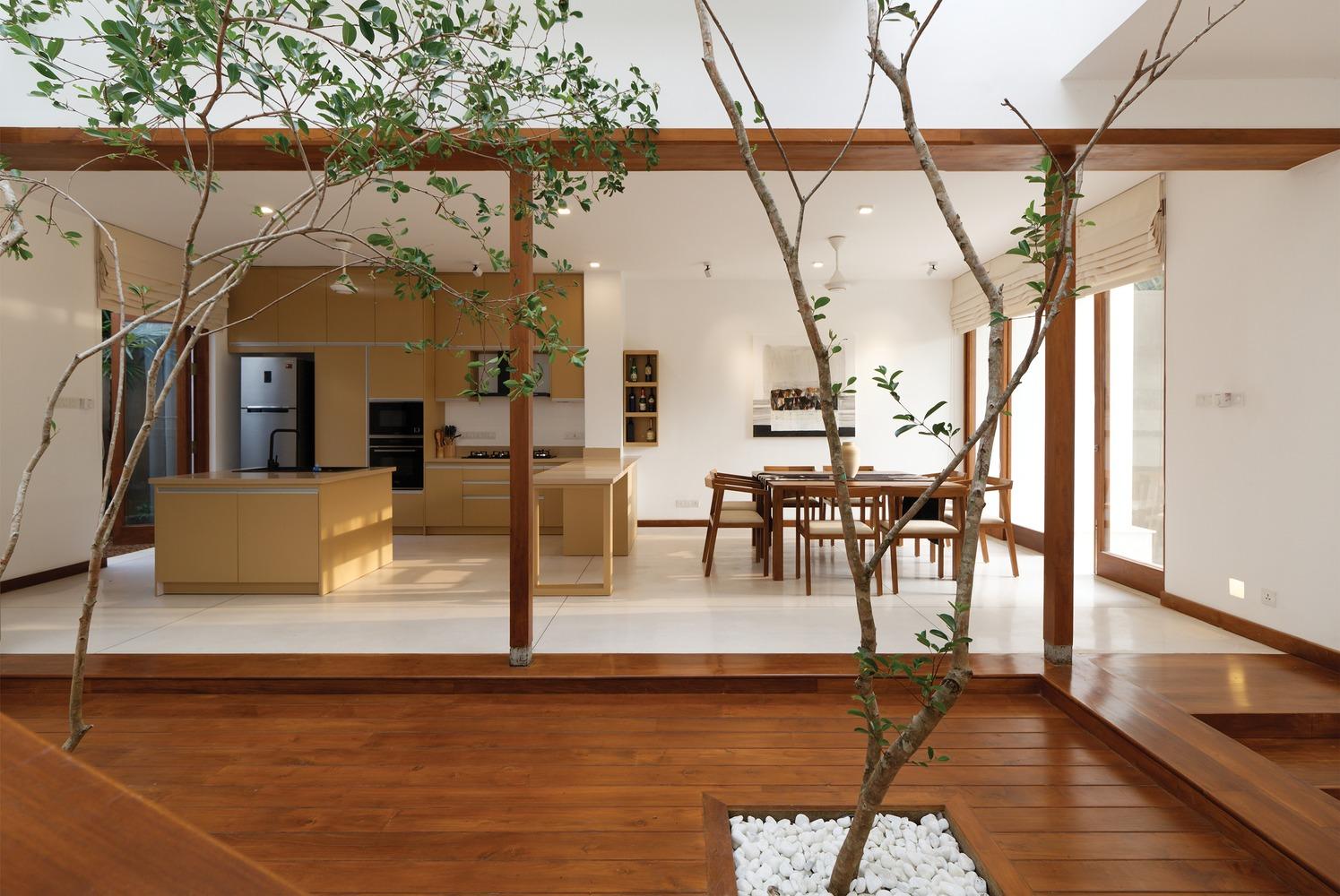 Similarly, the central courtyard again is a central focus when it comes to the overall spatial planning. Wooden columns and wooden floors create a warm atmosphere with a modern twist, reminiscent of Sri Lanka's ancient courtyards. The feature is on view from the moment one steps through the narrow gated entrance into the home, and also through various glass doors and windows that are found across the home that help to fill the interiors with much natural light.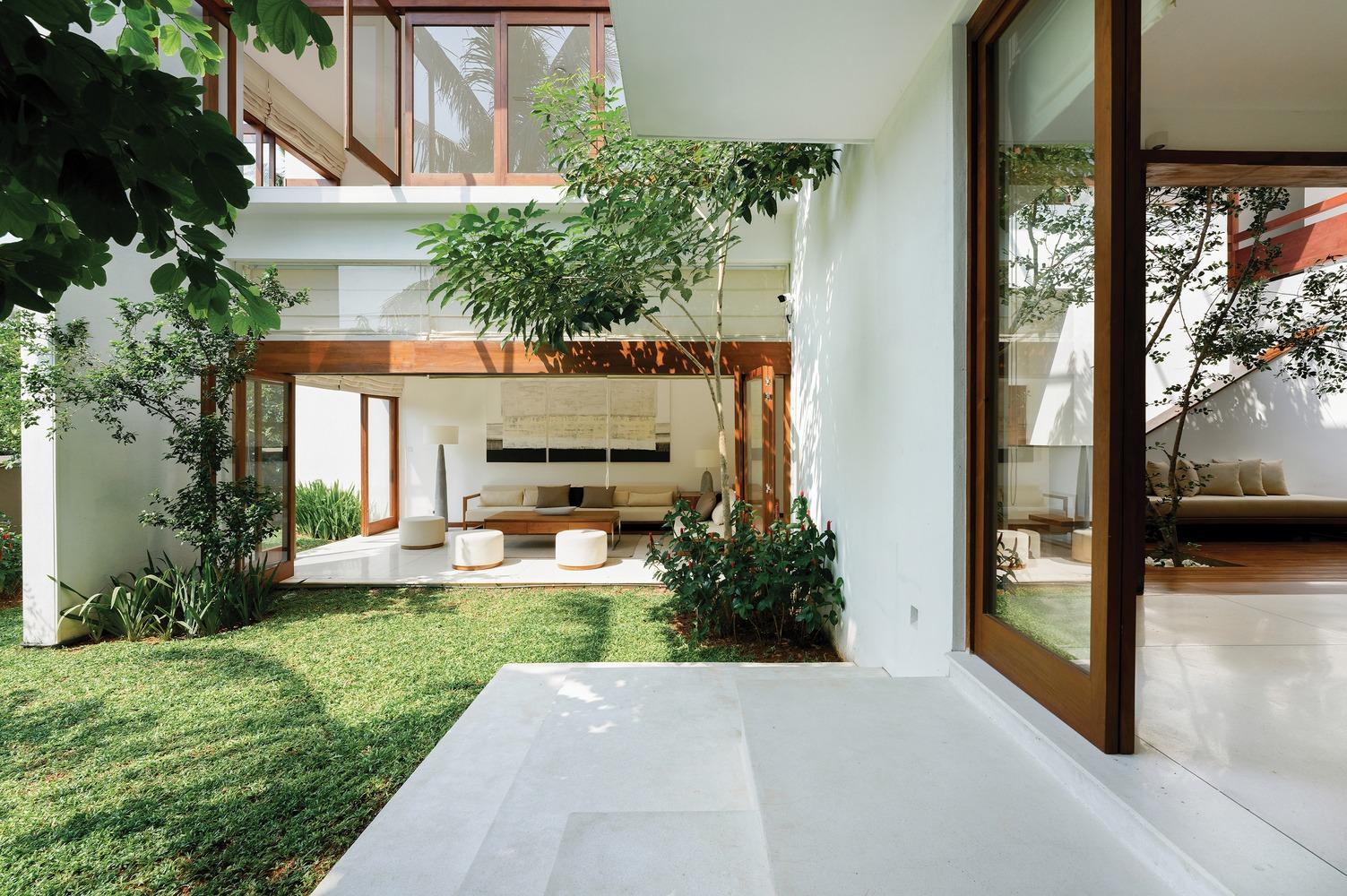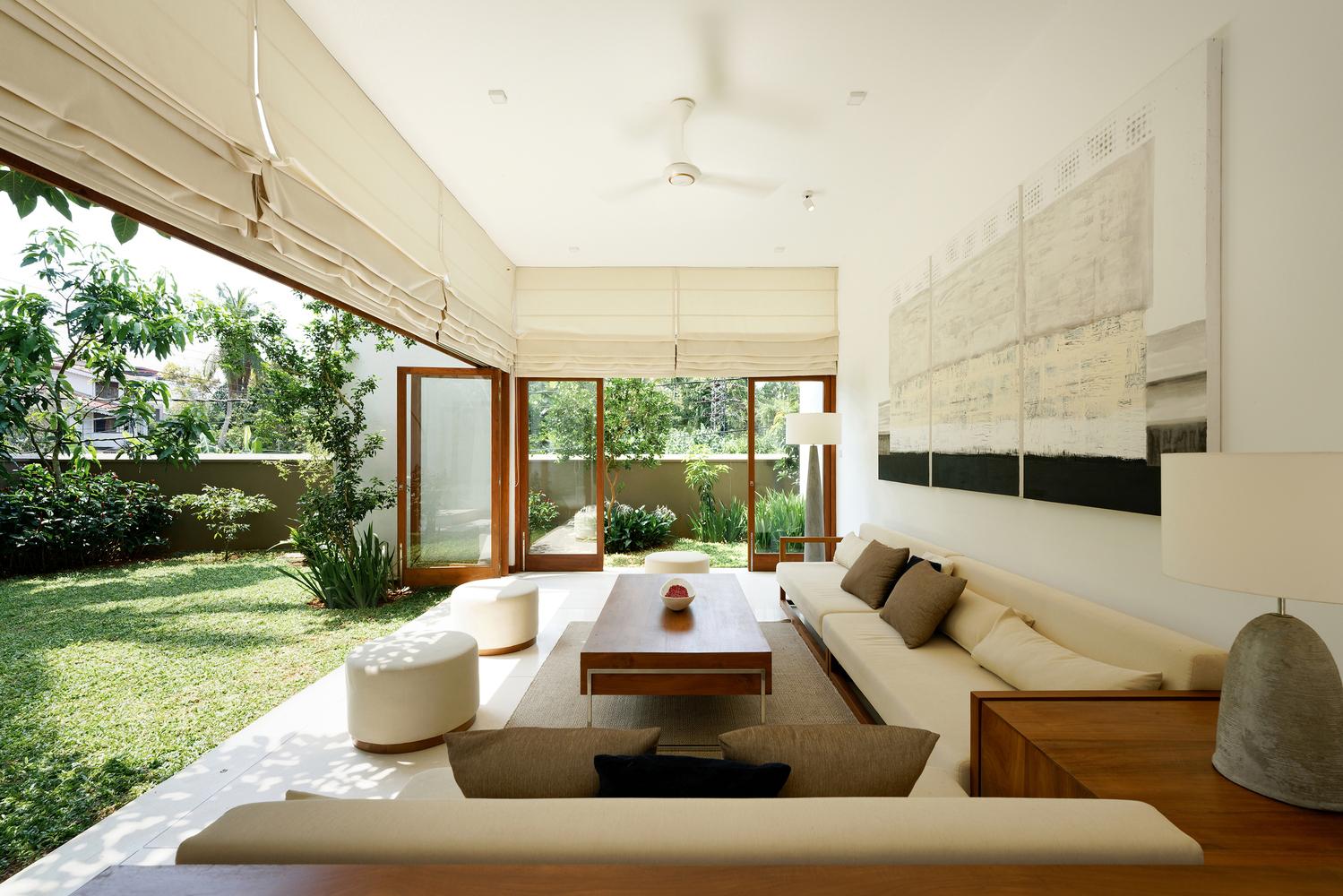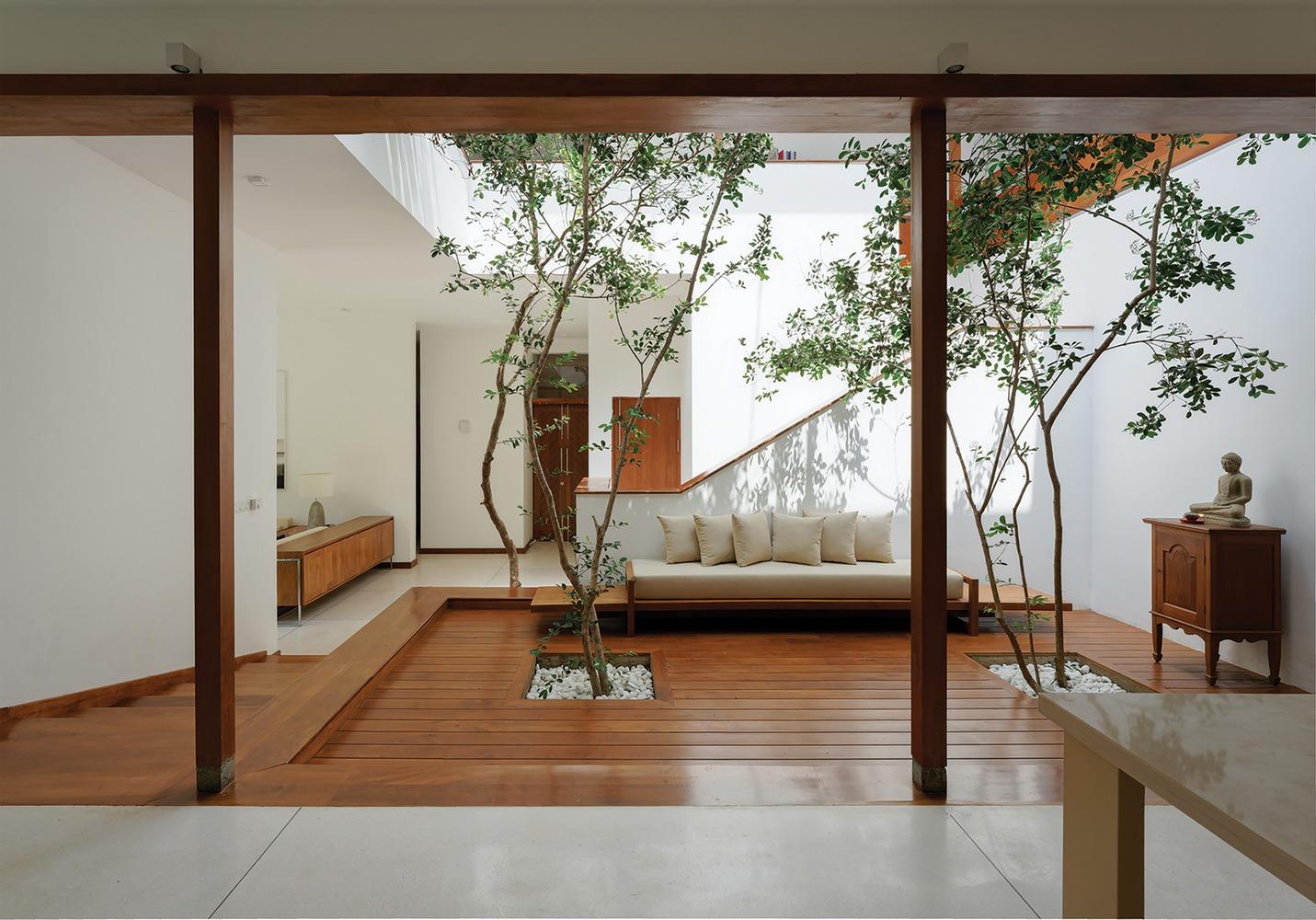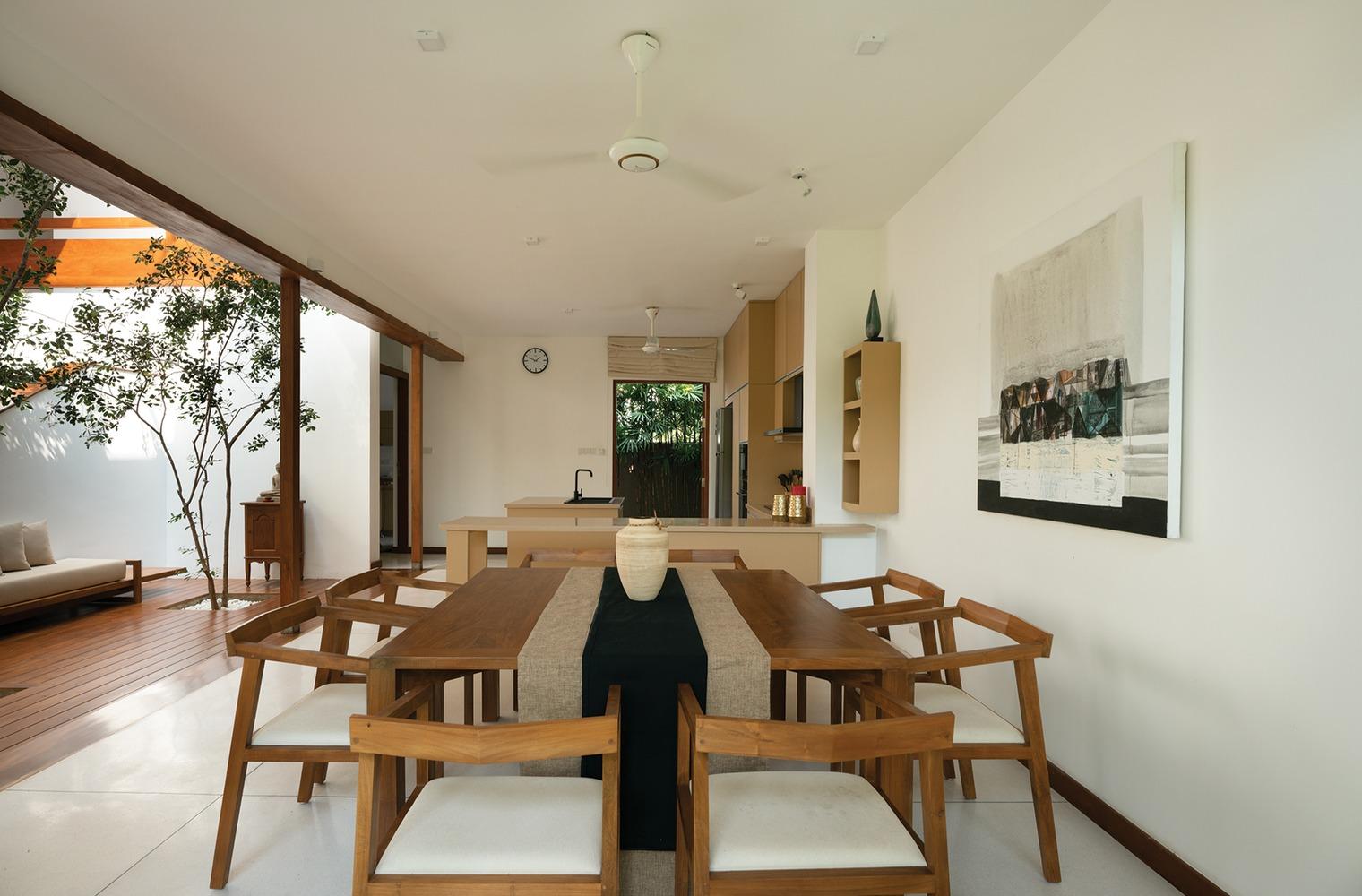 Adding to the space's openness is a clever use of straight and pure lines in the architectural design, accentuated with crisp white walls and white terrazzo floors that reflect daylight throughout the space; they also help to create a quiet and soothing ambience.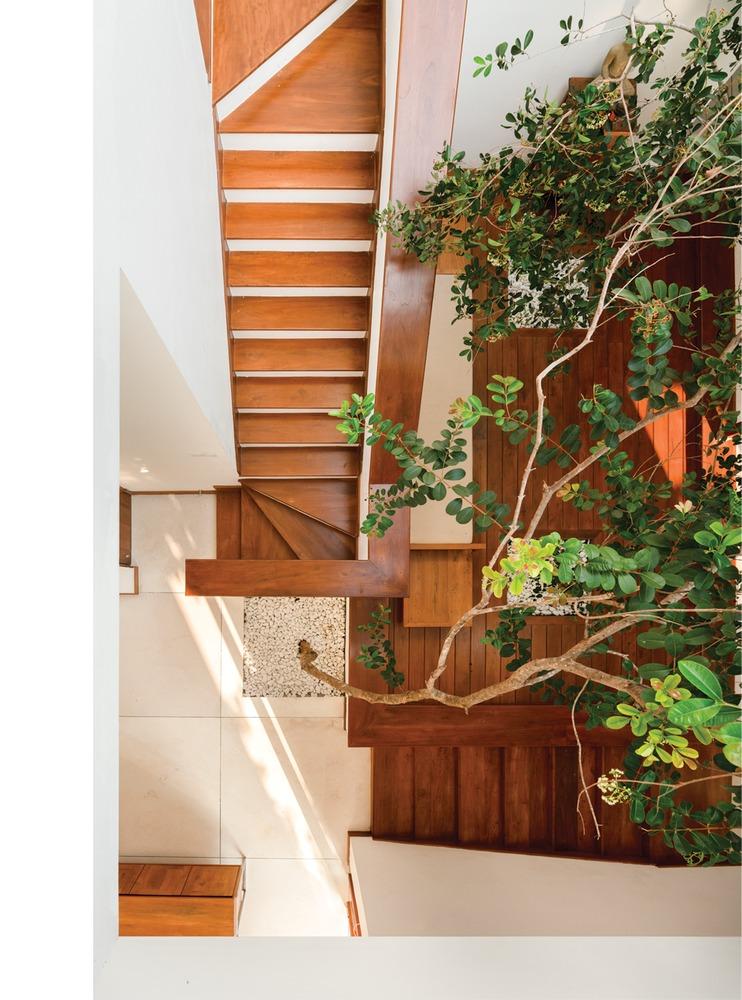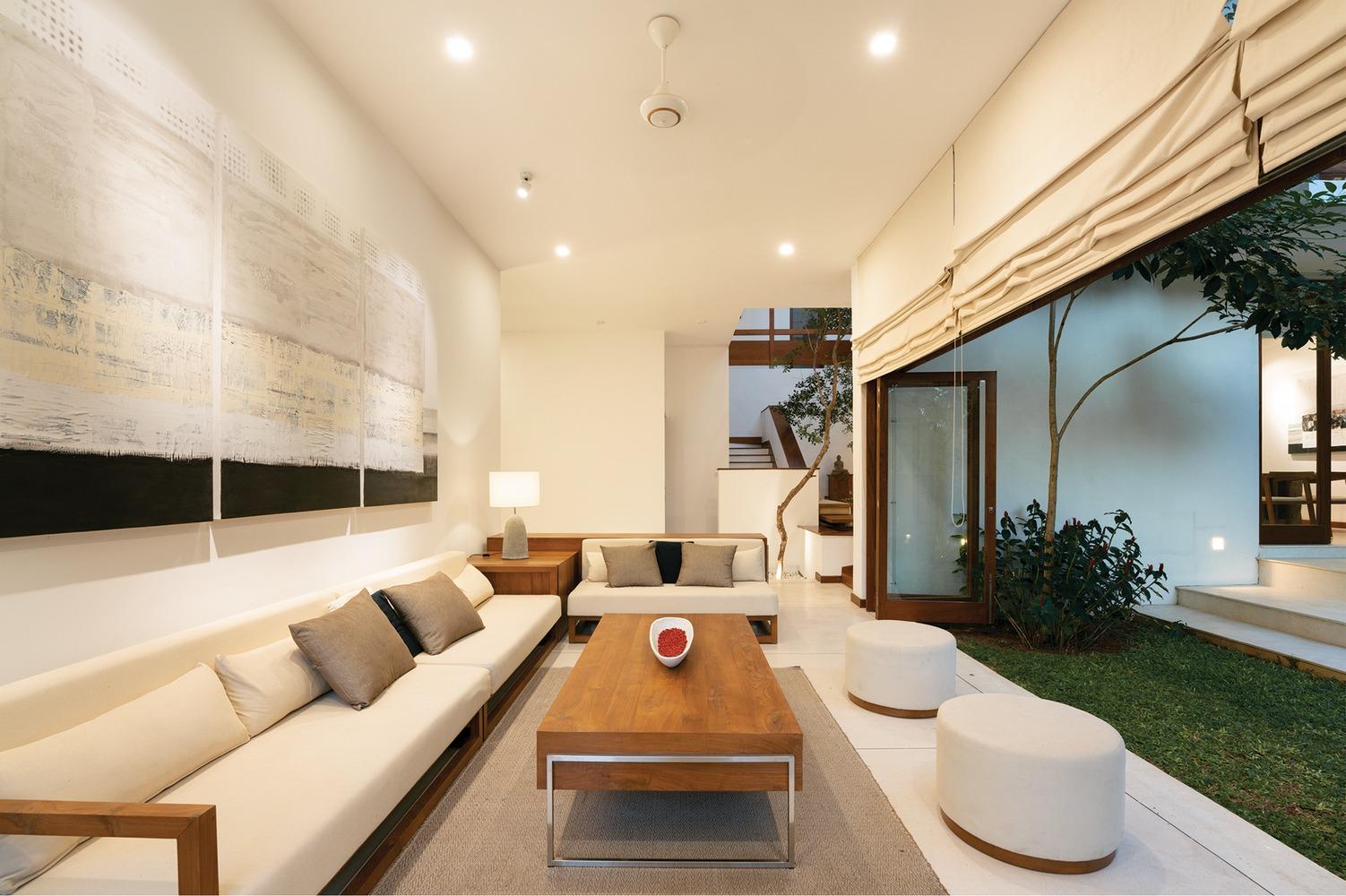 The designer blended areas such as dining, kitchen and pantry into one; in fact, the entire residential layout advocates the practicability of freeing up more space. To facilitate that are simple and sleek furniture pieces that elevate the visual ease and minimalism of the space, only enlivened by lots of greenery and warm wood.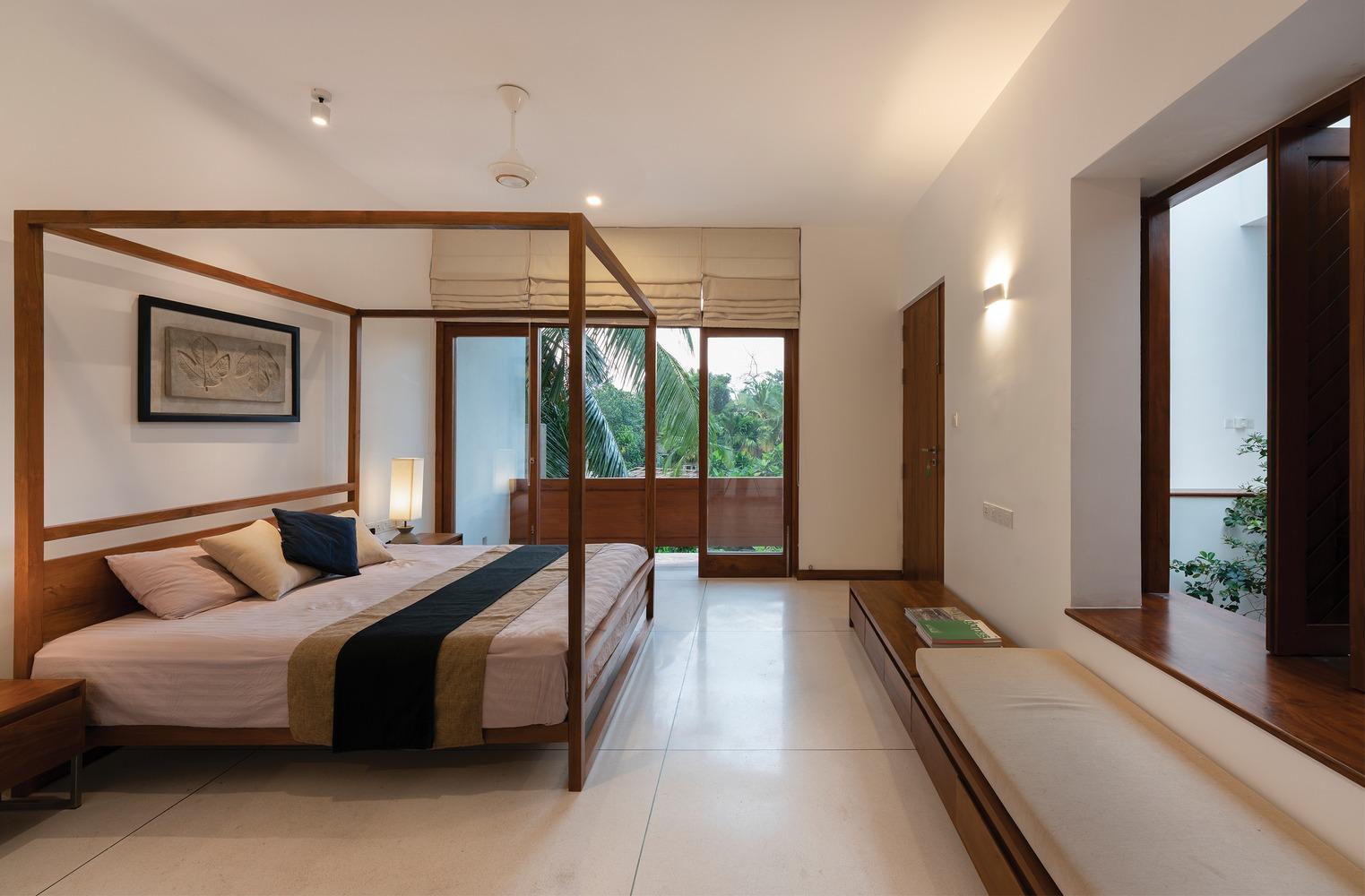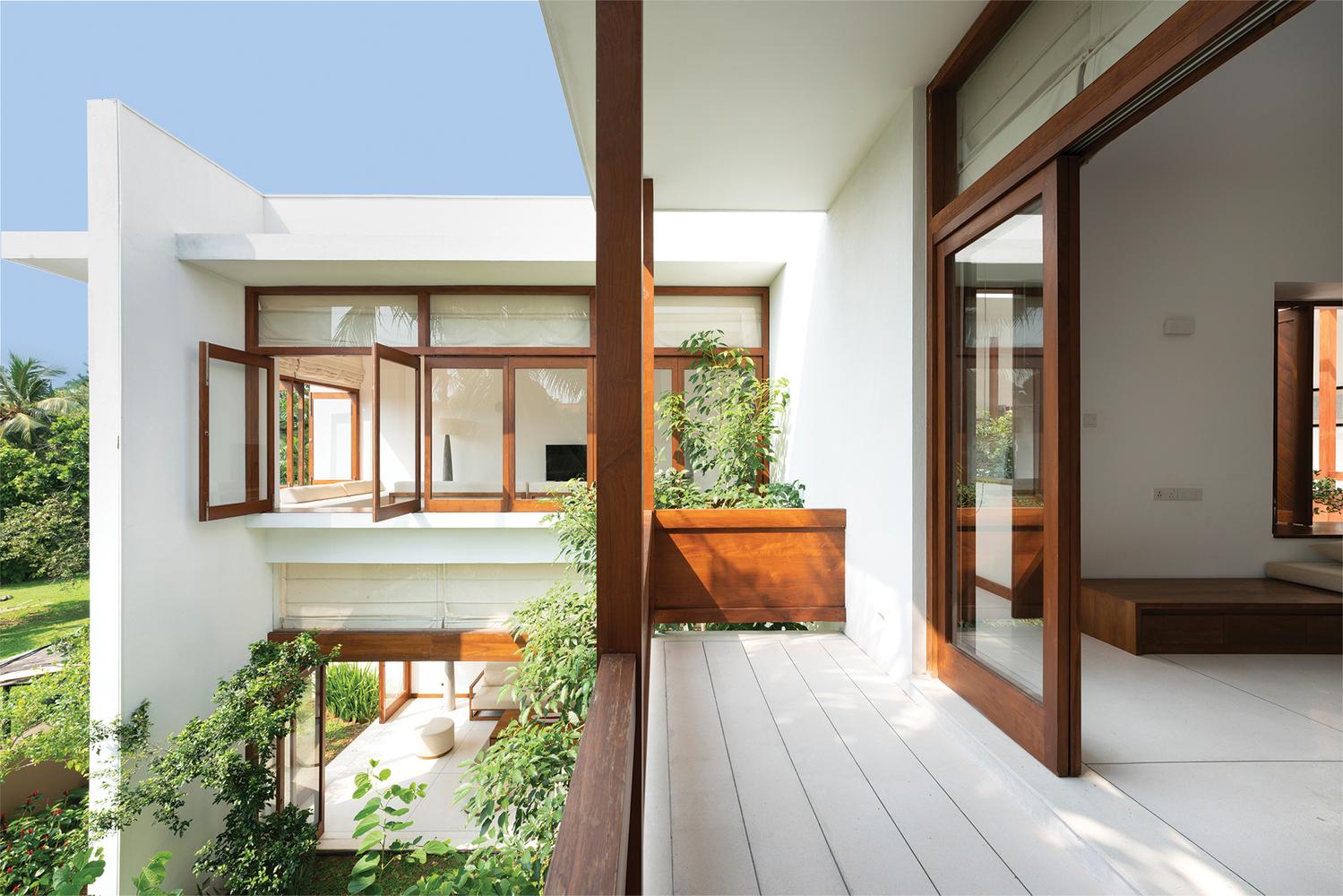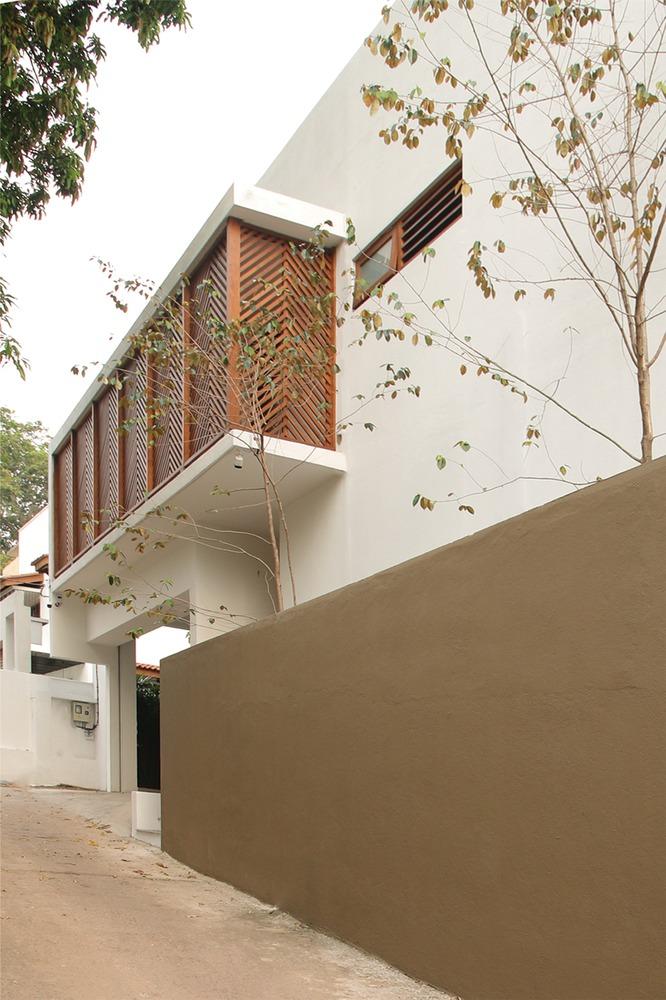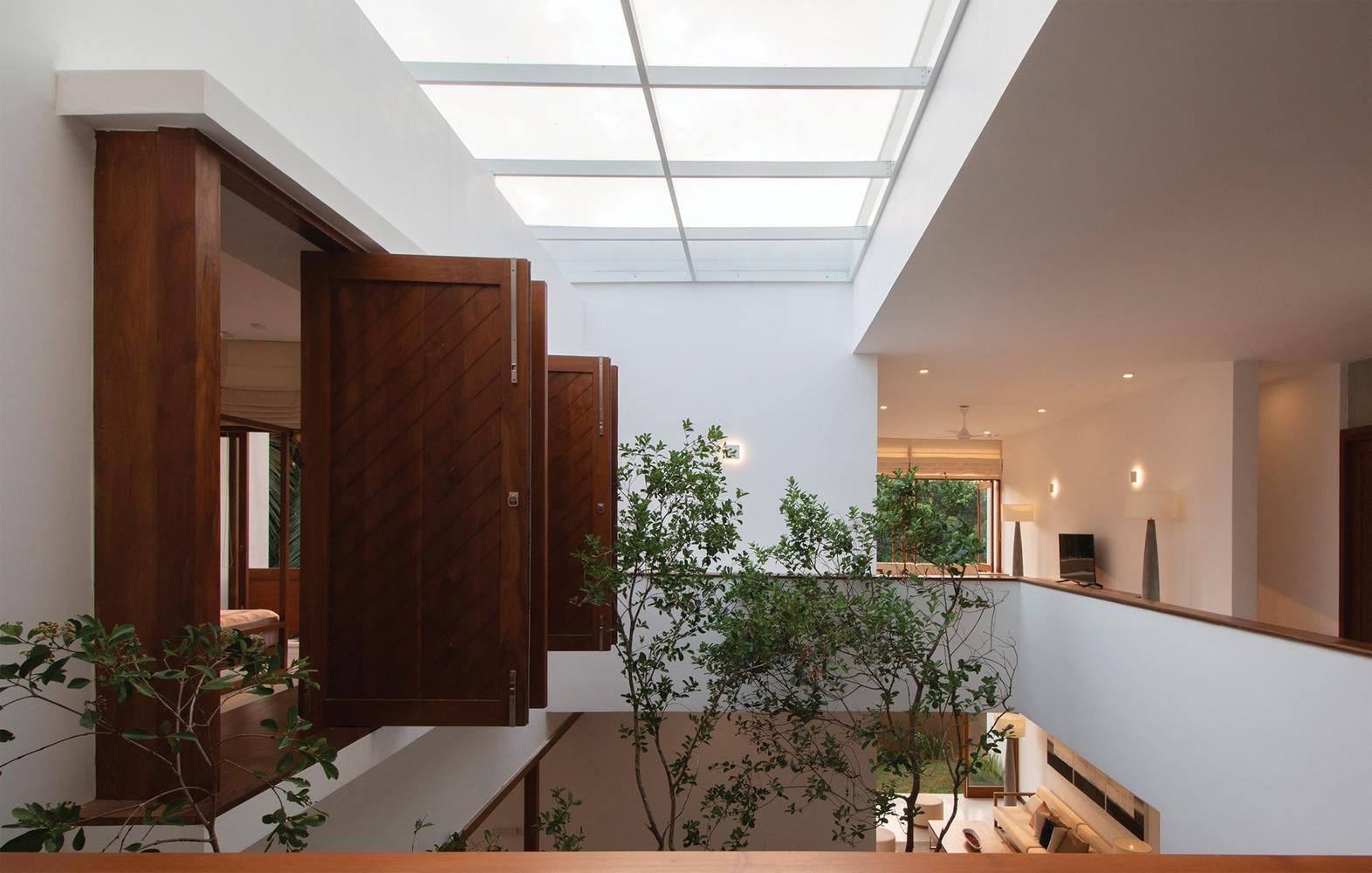 The master room and one of the bedrooms are connected to the outdoors with an open layout, allowing the homeowners to enjoy the surrounding natural beauty. More major spaces on the ground and higher floors are built around the central courtyard. Over on the top floor, the architect turned the roof into a multi-functional open terrace, which is an ideal place to meet up with relatives and friends while enjoying views of the rest of the home from above.
Photography by Dilanka Bandara