Known as much for their boisterous, jovial service as their authentic post-colonial Punjabi-Pakistani fare – the restaurant was awarded one Michelin star last year, merely 18 months after its opening – Black Sheep Restaurants' New Punjab Club is one of the city's most beloved destinations always counted on for a rollicking good time. At its helm is chef Palash Mitra, who knows a thing or two about entertaining in style – the Punjabi way: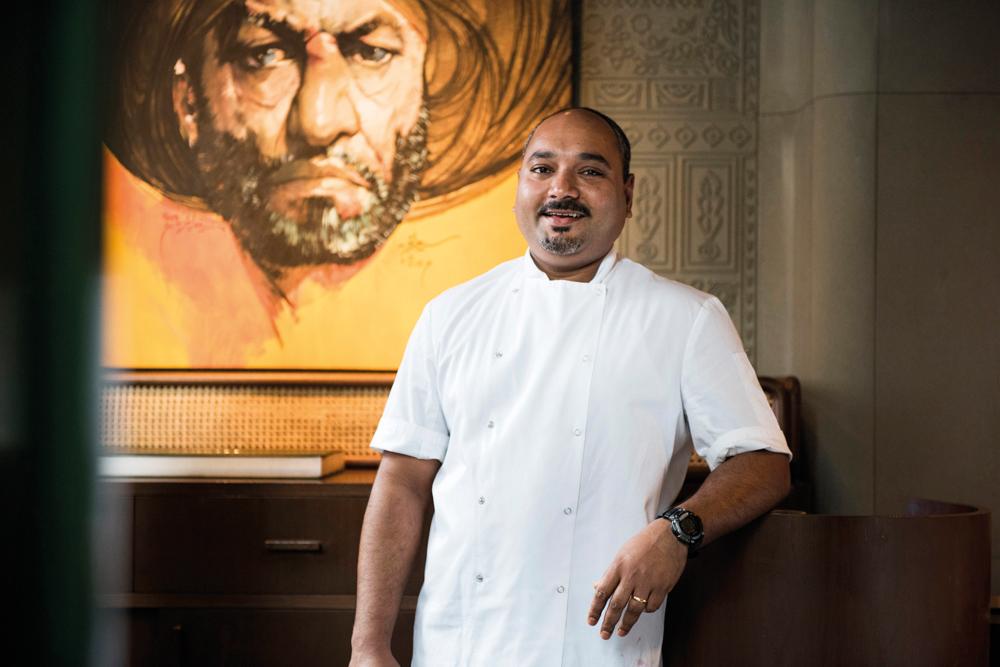 How often do you entertain?
I rarely entertain at home anymore, but at Black Sheep Restaurants we know we are privileged to be hosting special occasions every night of the week. It is one of the reasons I love what I do so much.
How much do you plan ahead before entertaining?
Once we know a guest is coming, we go to great lengths to make sure they're comfortable. We find out their likes and dislikes or if they've visited us previously. If we have hosted them before, we go through extensive notes that we take from previous visits to design a menu that they will love.
We consider a lot of other factors too - the weather, what dishes are in season, and whether they are coming for lunch or dinner. All these details are thought out in advance - even who is going to take care of the table and which chefs will be there that day but we think about everything ahead of time so that when guests arrive we can be prepared, relaxed and concentrate on them having a wonderful time.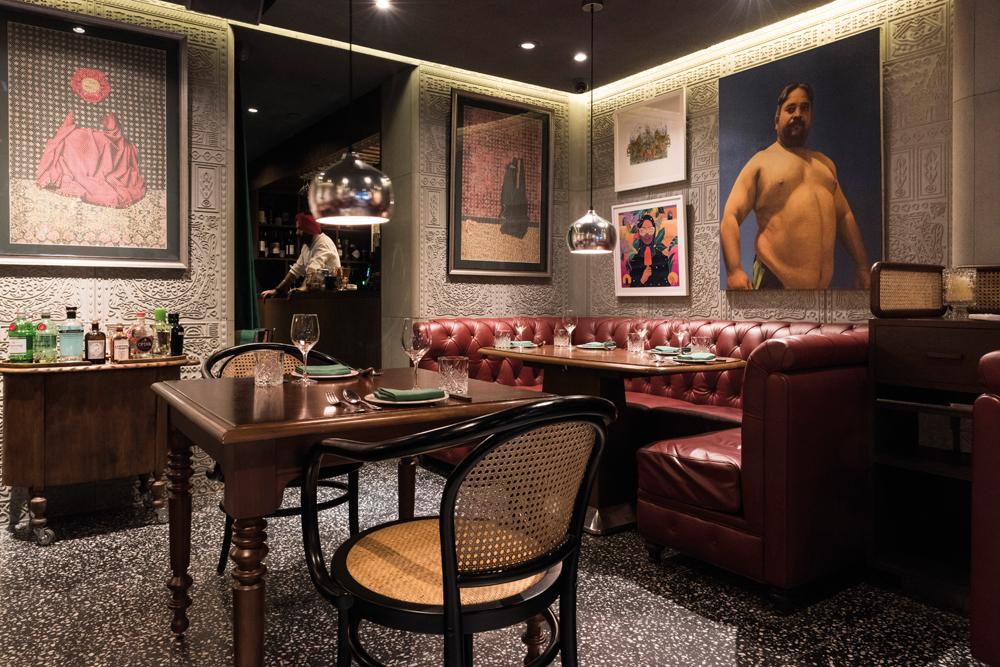 What is your favourite dish to whip up for guests?
It really depends on the day and what is in season, but recently I've been enjoying making Fruit Chaat, a fantastic fruit salad with Japanese strawberries, Japanese melons, and other local fruits. In our part of the world this is eaten as an appetizer rather than a dessert and it really marks the start of the hot weather, you can buy this on every street corner. We season ours with lemon juice, rock salt and cumin.
For mains, I love making tandoori fish. We use a line-caught cobia from the South China Sea with minimum spicing. We serve it with a crunchy, mustardy, tomato salad and it's perfect for special occasions.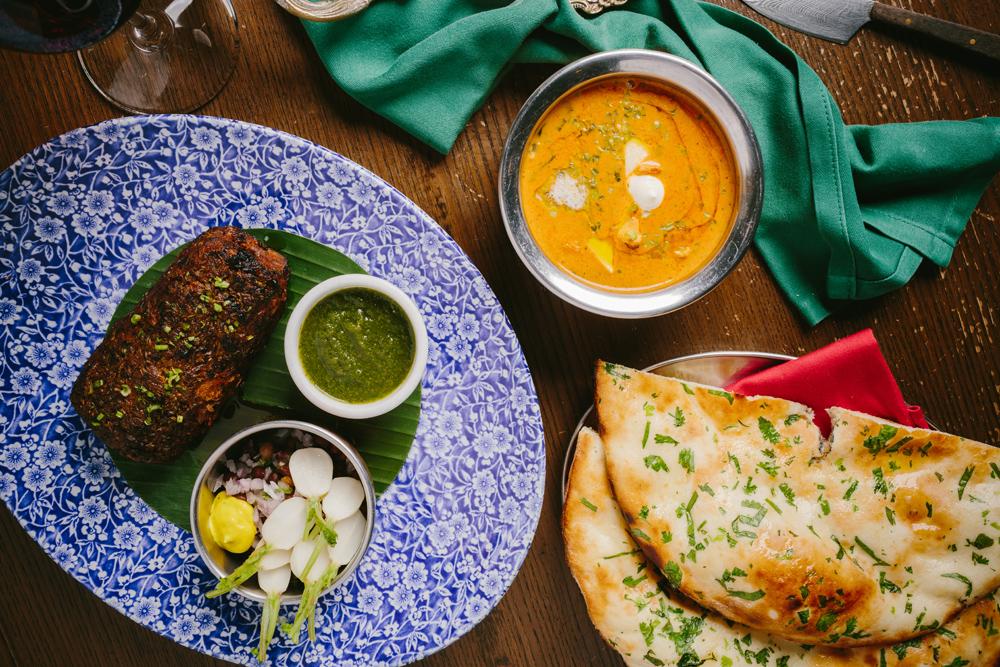 What about menu planning? Do you make it ahead of time, stick to something simple, or go all out?
At New Punjab Club, we like to go all out. This is the Punjabi way, more is definitely more. But we have a team of dedicated professional chefs and if you are entertaining at home and you are not confident in the kitchen, then do whatever takes to make your life easier. Your guests will not be able to enjoy themselves if you are locked away and stressed out. Choose a menu where you can make as much as possible ahead of time so you can be the life of the party.
For the uninitiated chef, any go-to dish that is simple and easy to make?
Try my current favourite Fruit Chaat. Buy the best quality fruit you can afford and simply season with some lemon juice, rock salt, and it's ready to go. It's so simple but very effective, especially in the summer with Hong Kong's hot and humid weather. We are also loving sugarcane popsicles right now because they are so easy to make. Literally just freeze sugarcane juice and either serve it as a popsicle or crush it up into more of a granita.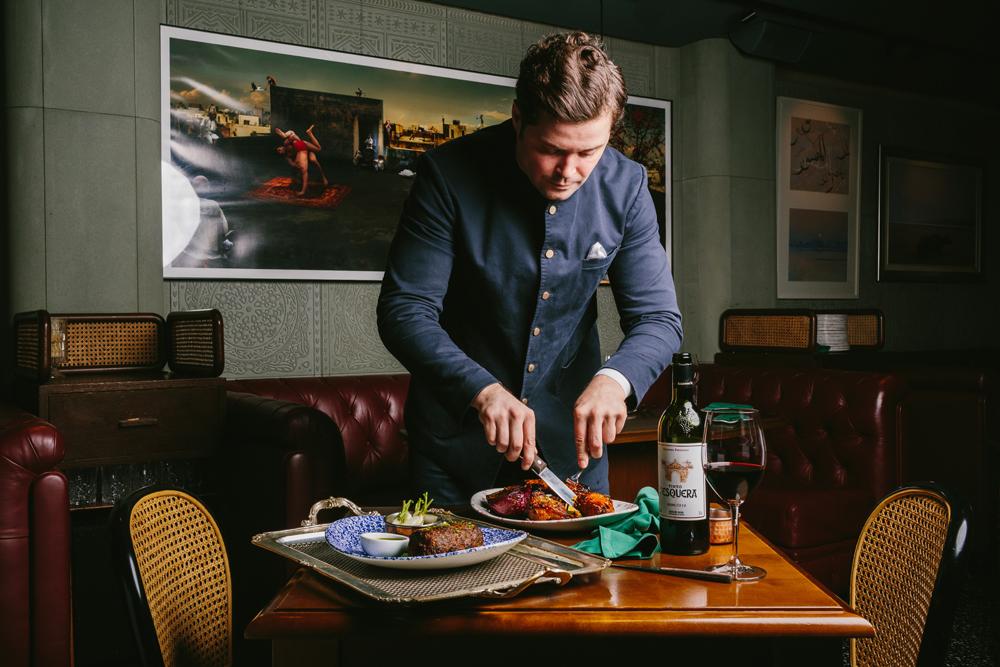 What about drinks? Do you make a cocktail for the evening, have a free-form bar, drinks station, focus on the wine?
Punjabis believe in full glasses at all times! Take some of the pressure off yourself and have wine bottles open that your guests can help themselves to and don't worry too much about trying to please everyone, just buy a lot of what you like, it is better to have too much and enjoy getting through the leftovers than to run out half way through the night. But to really party like a Punjabi you need Black Label whisky; no region drinks more than Punjab and no party is complete without it.
At New Punjab Club we end our meals with a large shot of whisky called the 'Patiala Peg', it is about a 90ml serving. I can attest to its powers as party fuel.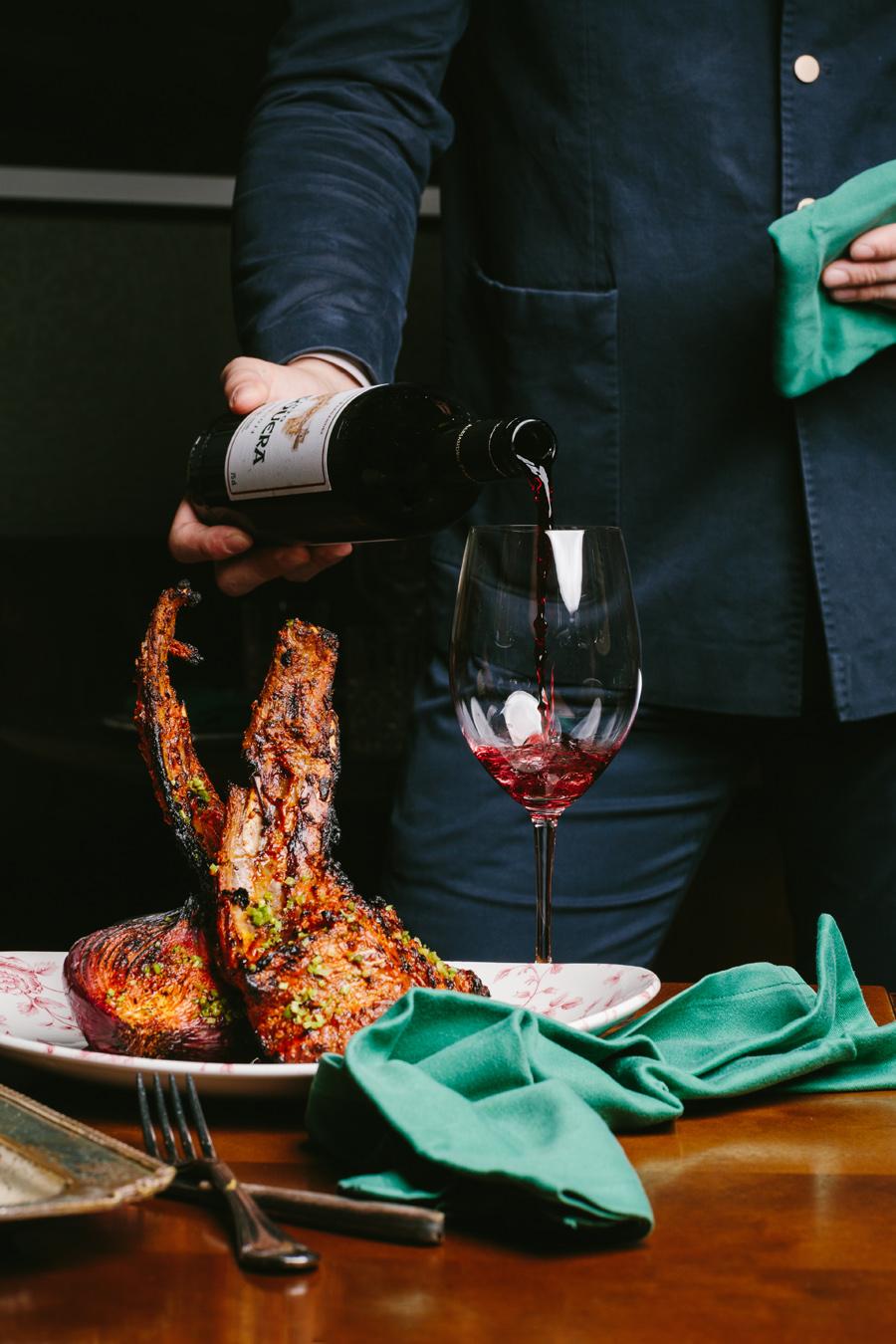 What are the most important aspects of a fun party from a chef's perspective?
Punjabi hospitality stems from genuinely wanting to take care of people, if you go into any party hosting situation with that in mind, I don't think you can go too far wrong. But also get as much ice as you think you will need and then double it.
Any tips for people entertaining in small spaces?
Pay attention to what kind of foods you are serving. You can't serve dishes that are too elaborate or that require a lot of elbow room, like a lobster, at a small table.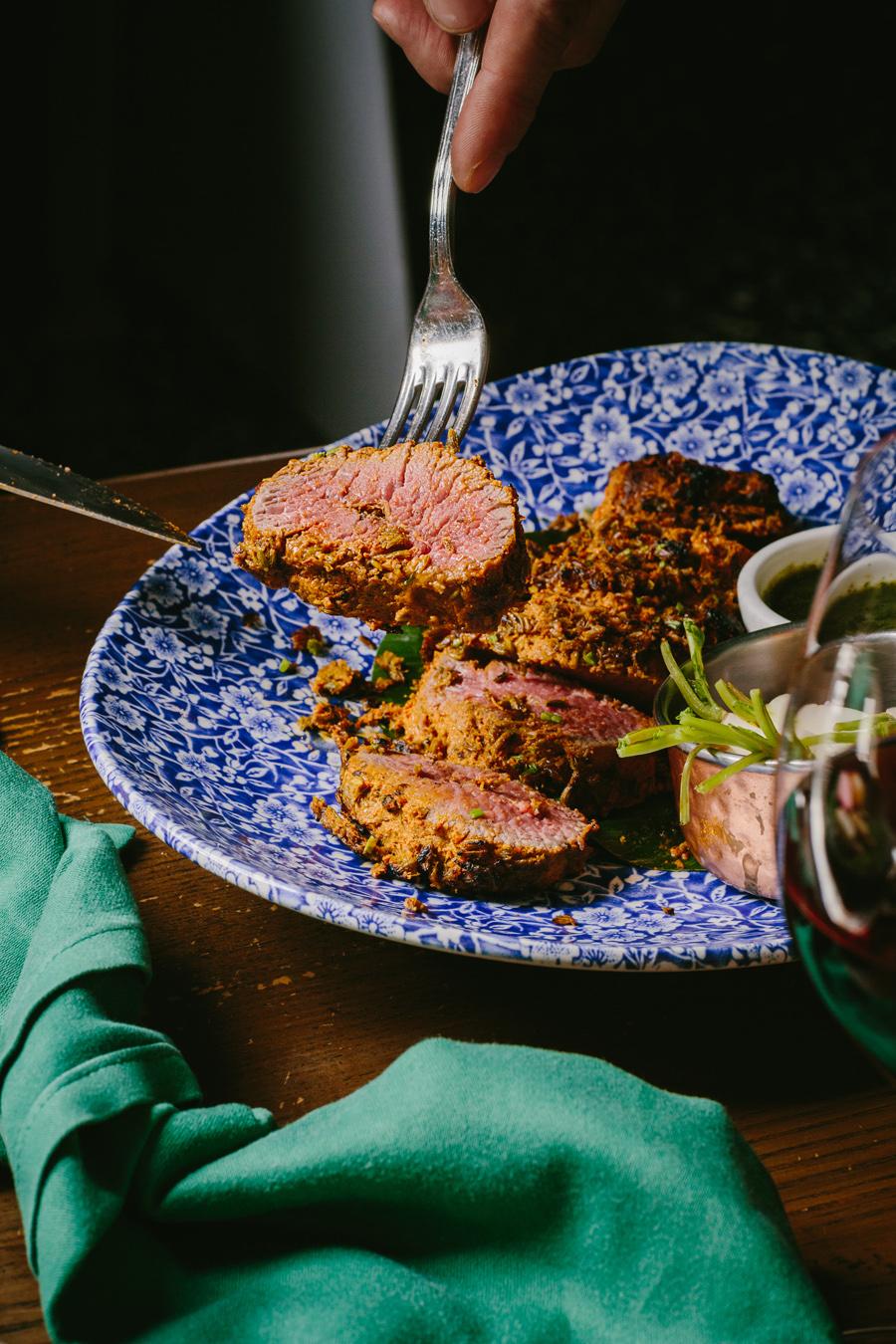 How do you make your party extra memorable for guests?
Back home, whenever we have a special guest come in, we always prepare a farewell gift – something they can remember us by. So here at New Punjab Club, we prepare Besan Halwa, a chickpea fudge cooked in the tandoor, and we are strong believers of the powers of the thoughtful, handwritten note to accompany any gift.
Who's your fantasy dinner guest and why?
There are actually two people I'd love to have as dinner guests: Thomas Keller from French Laundry and Chris Mark, my food hero and one of the founders of Black Sheep Restaurants. It would be an honour to be around both of them and find out what stories they have surrounding certain dishes.