In its former iteration, this charming three-storey home located in the heart of Iran was once so inefficiently utilised that it was crowded with myriad clutters that filled up to its top-floor attic, which was entirely used as a storage unit.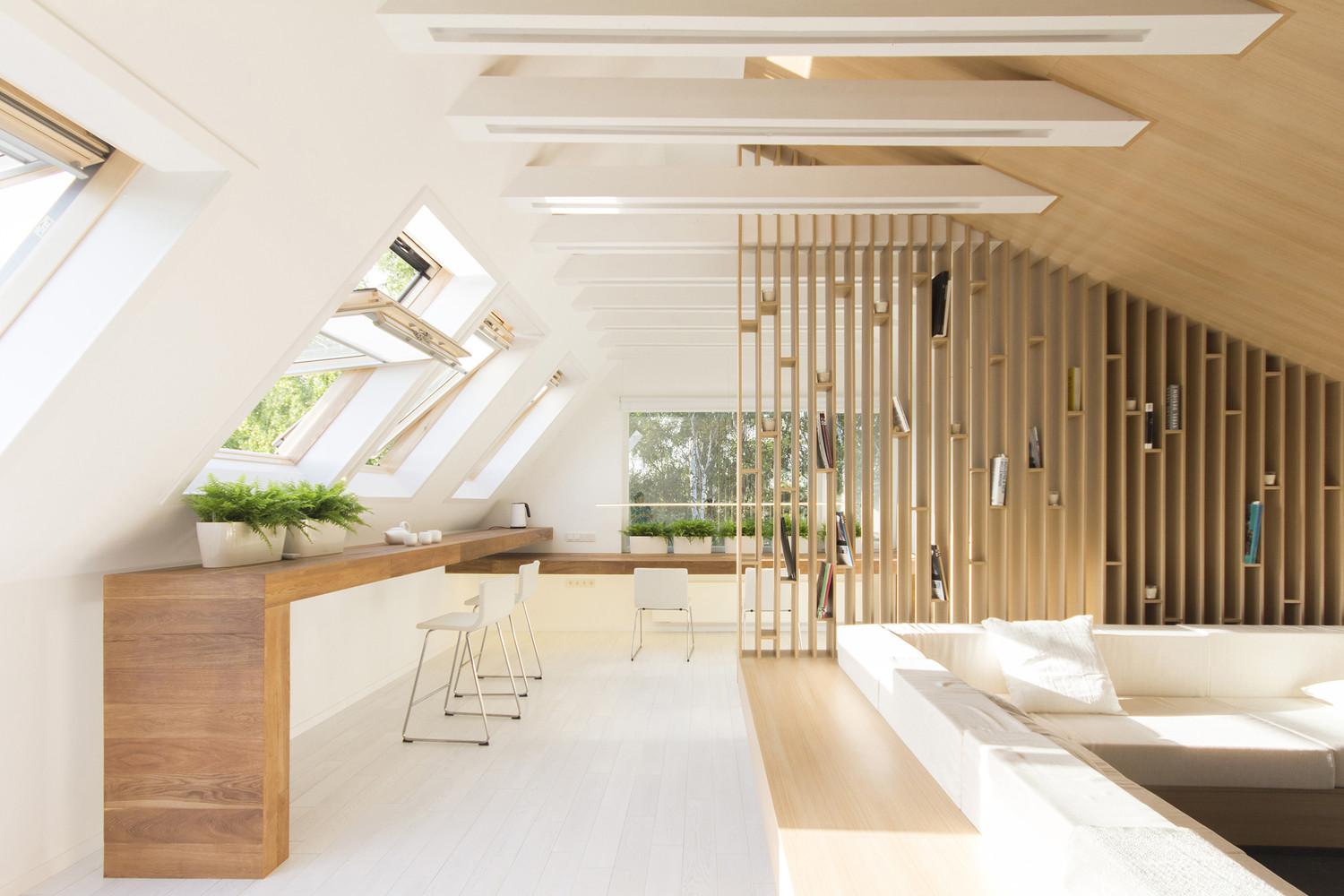 The homeowners thus tapped design firm Ruetemple to give the home a much-needed makeover, and to transform this into their sacred hideaway for relaxing, working, entertaining and family time with their young children.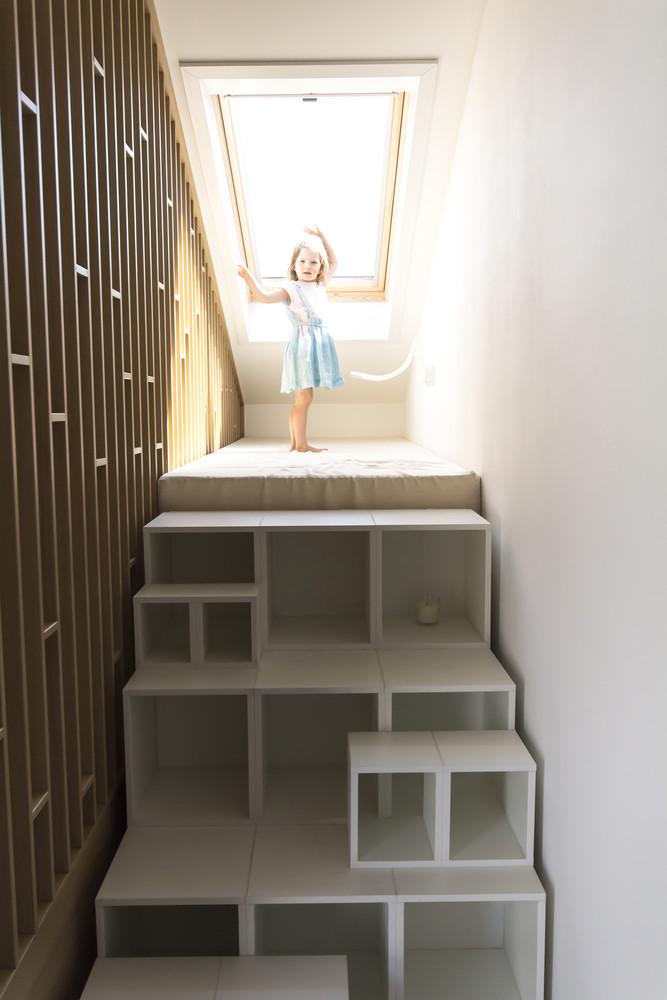 As any homeowners with young kids can attest to, finding a moment of calm during the bustling day can be pretty much impossible.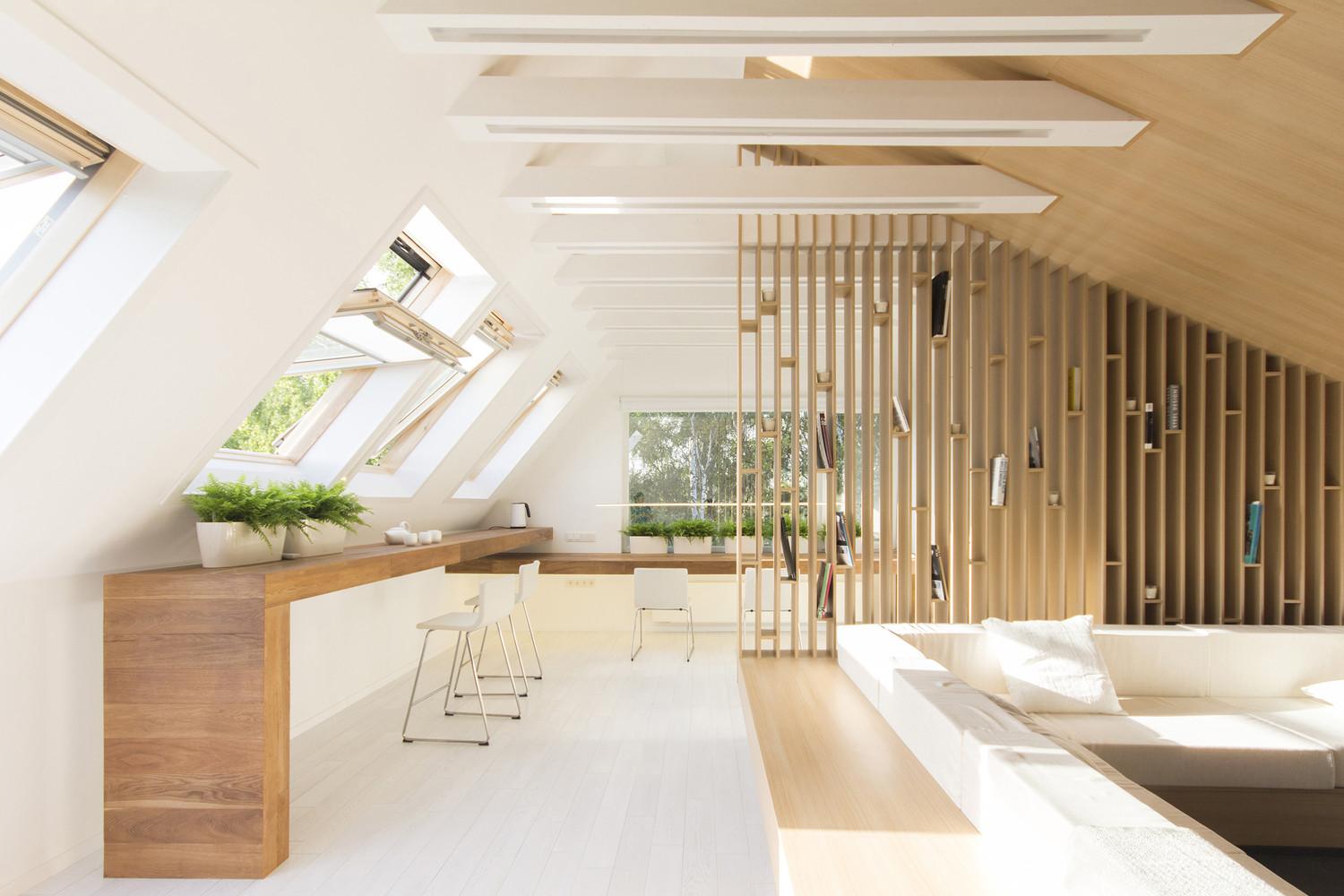 Therefore, to inject the space with undisturbed peace and soothing environs is at the forefront of considerations for the team at Ruetemple; that even if just for a few minutes after a long day, the homeowners can be whisked away to a place that truly rejuvenates them.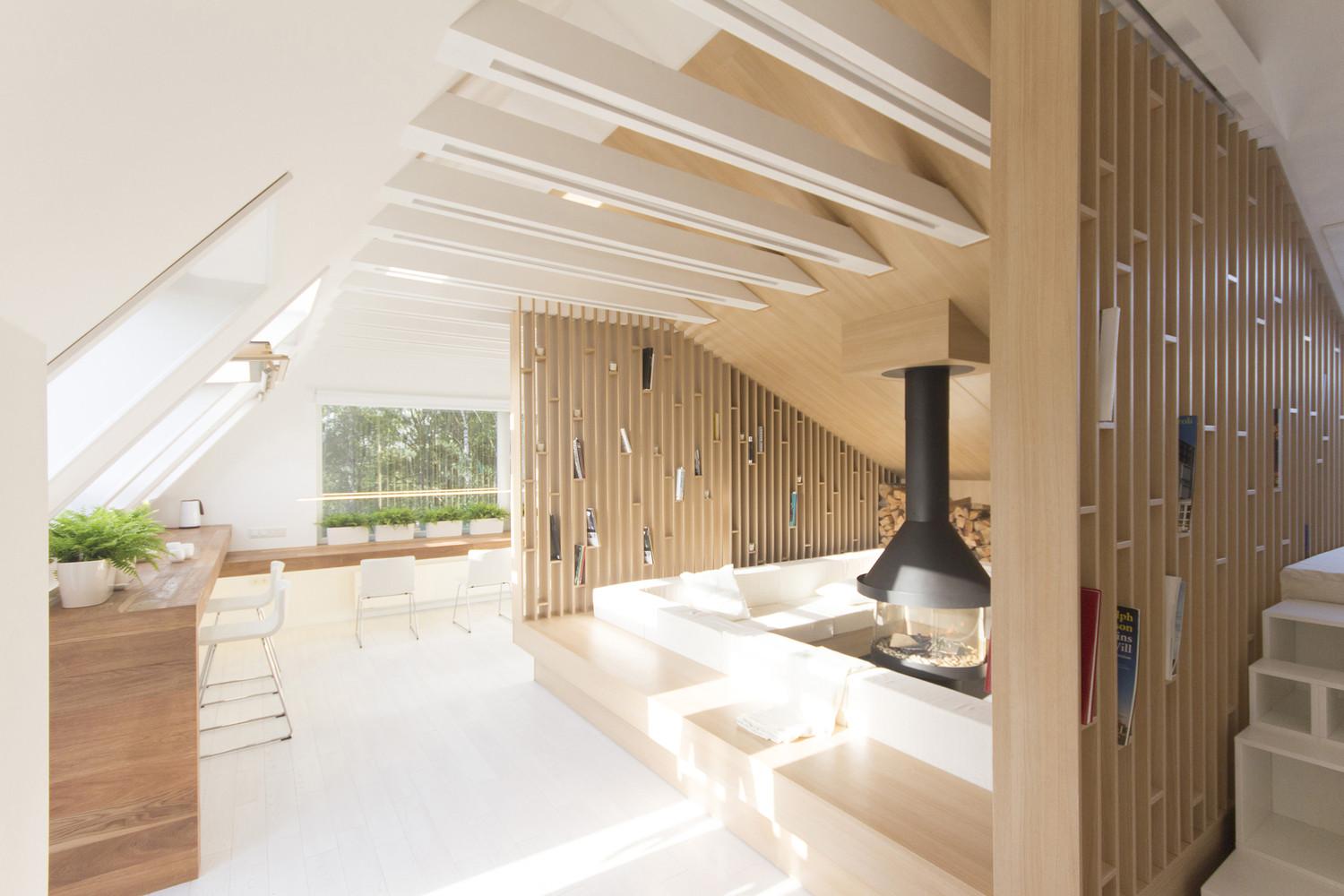 Among the proven ways of relaxing the mind is, in fact, a sense of exploration; where having a changing environment that promotes mental and physical stimulation can actually inspire new ways of thinking - and subsequently take your mind off your life's problems and various annoyances from the day.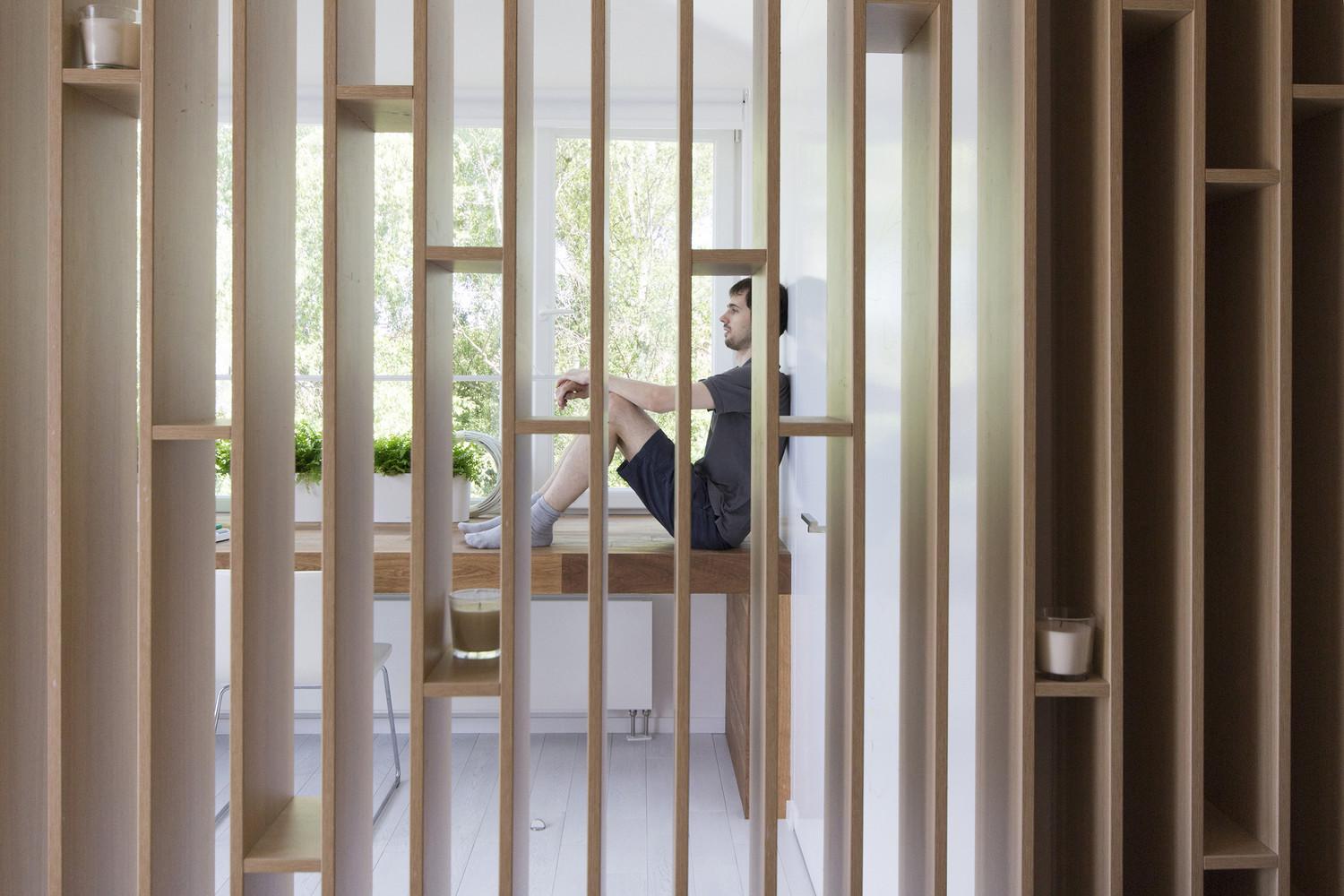 That sense of unexpected discovery became the design scheme that anchored the designers' vision for the home, which sees each refurnished bedroom evoking a subtly different sensibility from the rest of the house.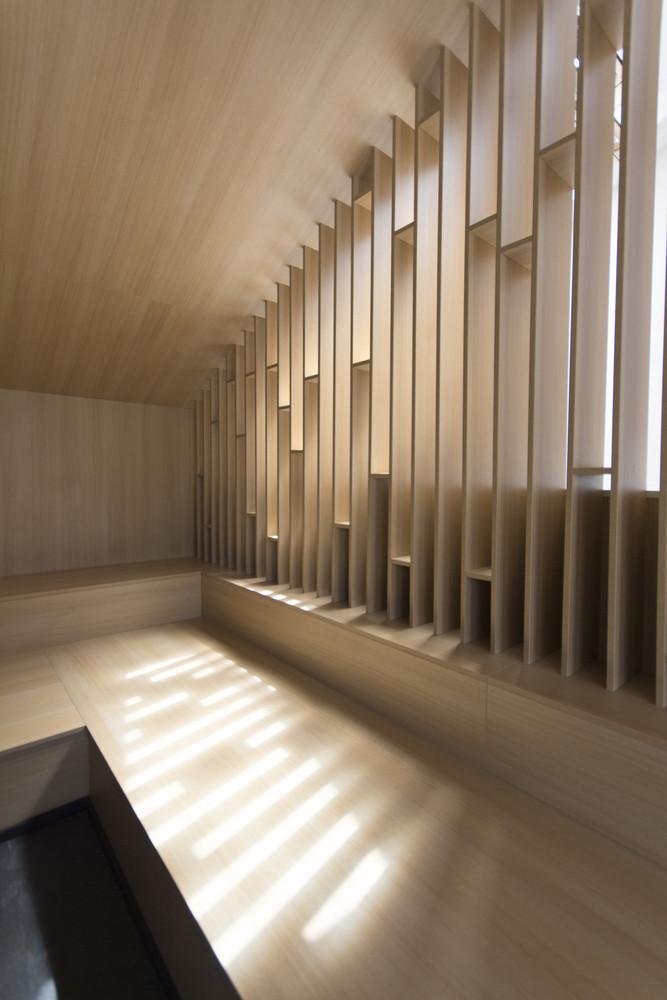 The designers also sought to create a calming and regular visual rhythm throughout the home, which has been further elevated thanks to the cohesive sources of natural sunlight that stream in from various openings and carefully conceived windows.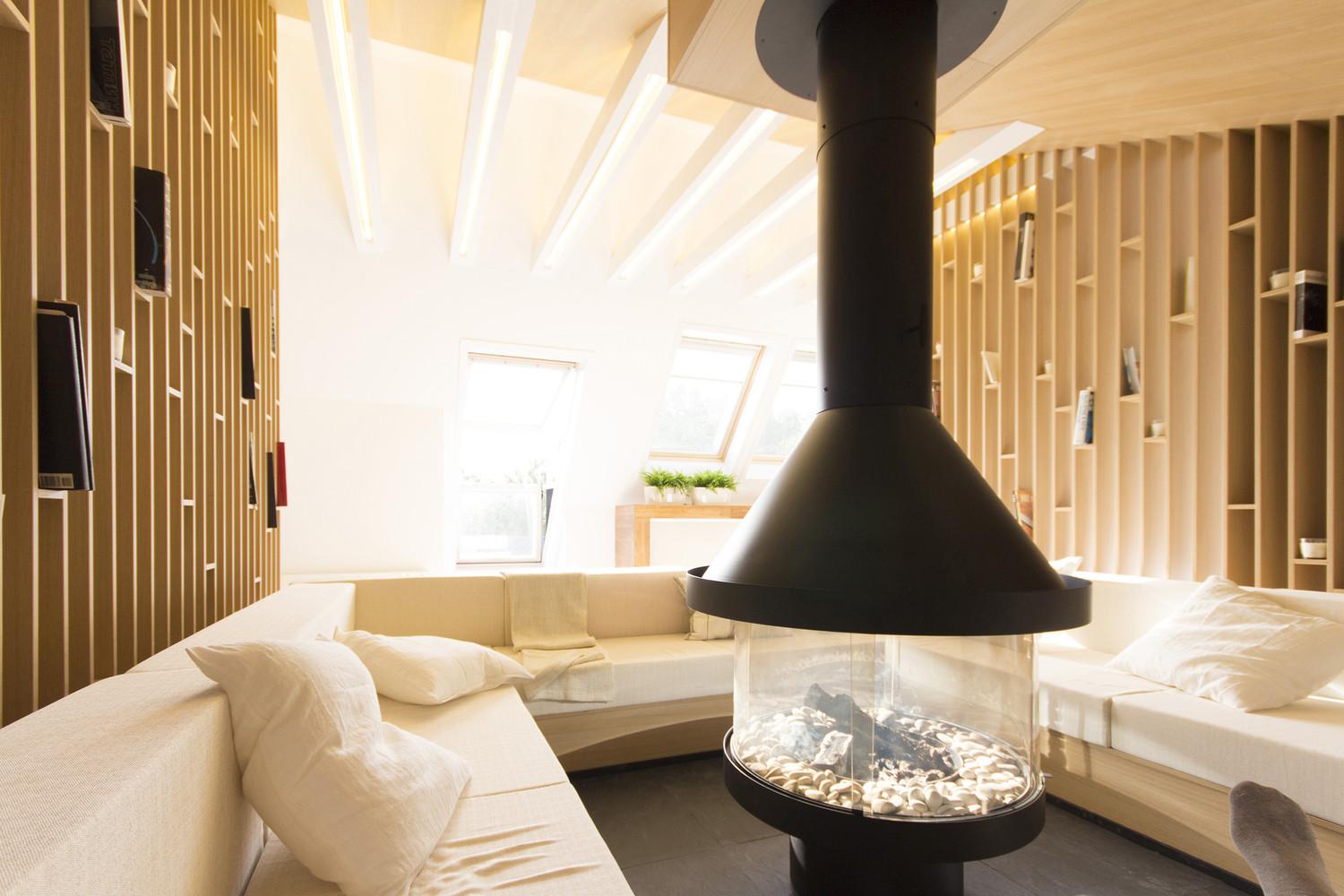 The bedrooms are designed without any unnecessary partition or wall panels, which lend to the beautiful openness of the space; cluttered wiring and cables have also been complete removed, while beautiful design accessories and architectural elements such as elongated wood beams add character to the ceiling.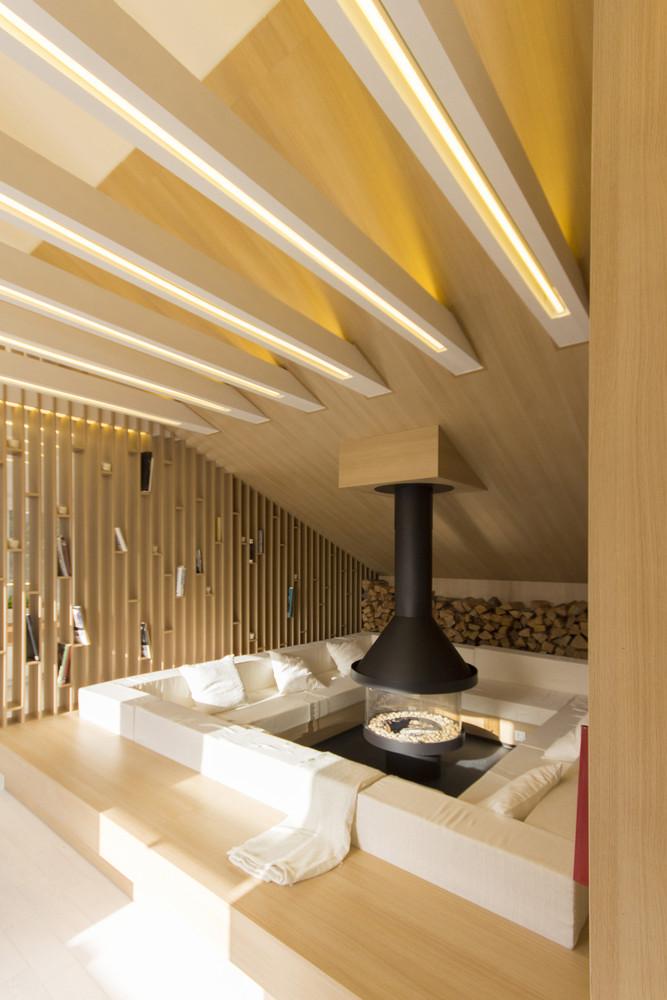 Clean and sleek interiors allow a stunning monochromatic fireplace that resembles a chimney to take centre stage in the home, surrounded by plush seats for family gatherings, beautiful curios and books stacked around on three sides.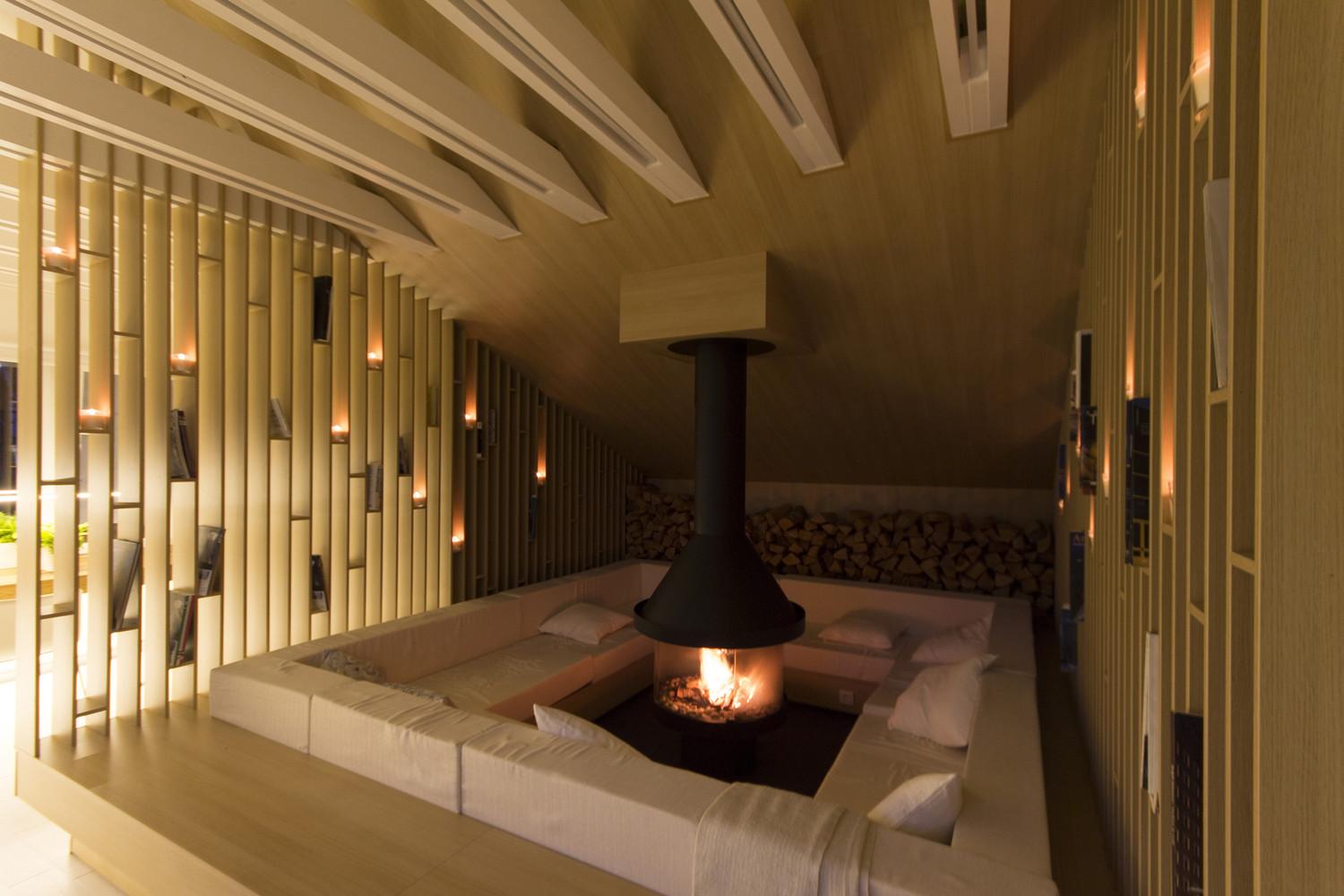 An elegant bar counter sits on the left side of the home under a roof, a quiet place where the homeowners can escape to for a quick sip of tea or a few drinks there.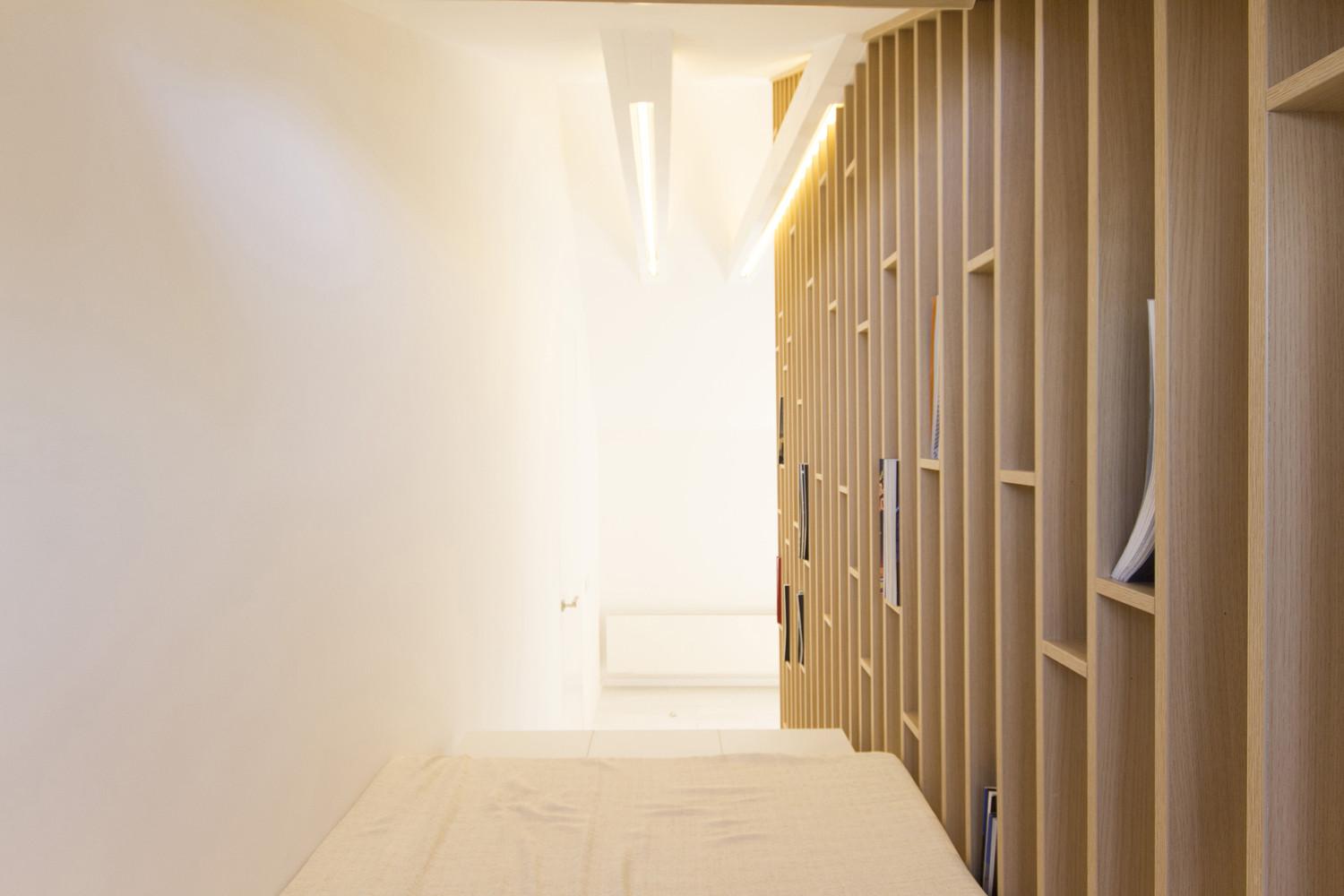 A soothing palette of cream whites and neutrals meets simple natural materials such as wood, lending to the home's enveloping sense of zen.
Photos via Ruetemple
See more: Boris Vervoordt's Wabi-Sabi Antwerp Home Exudes Old World Charm