This mini flat of fewer than 400 square feet makes good use of various materials and tones to craft the perfect dwelling for living solo.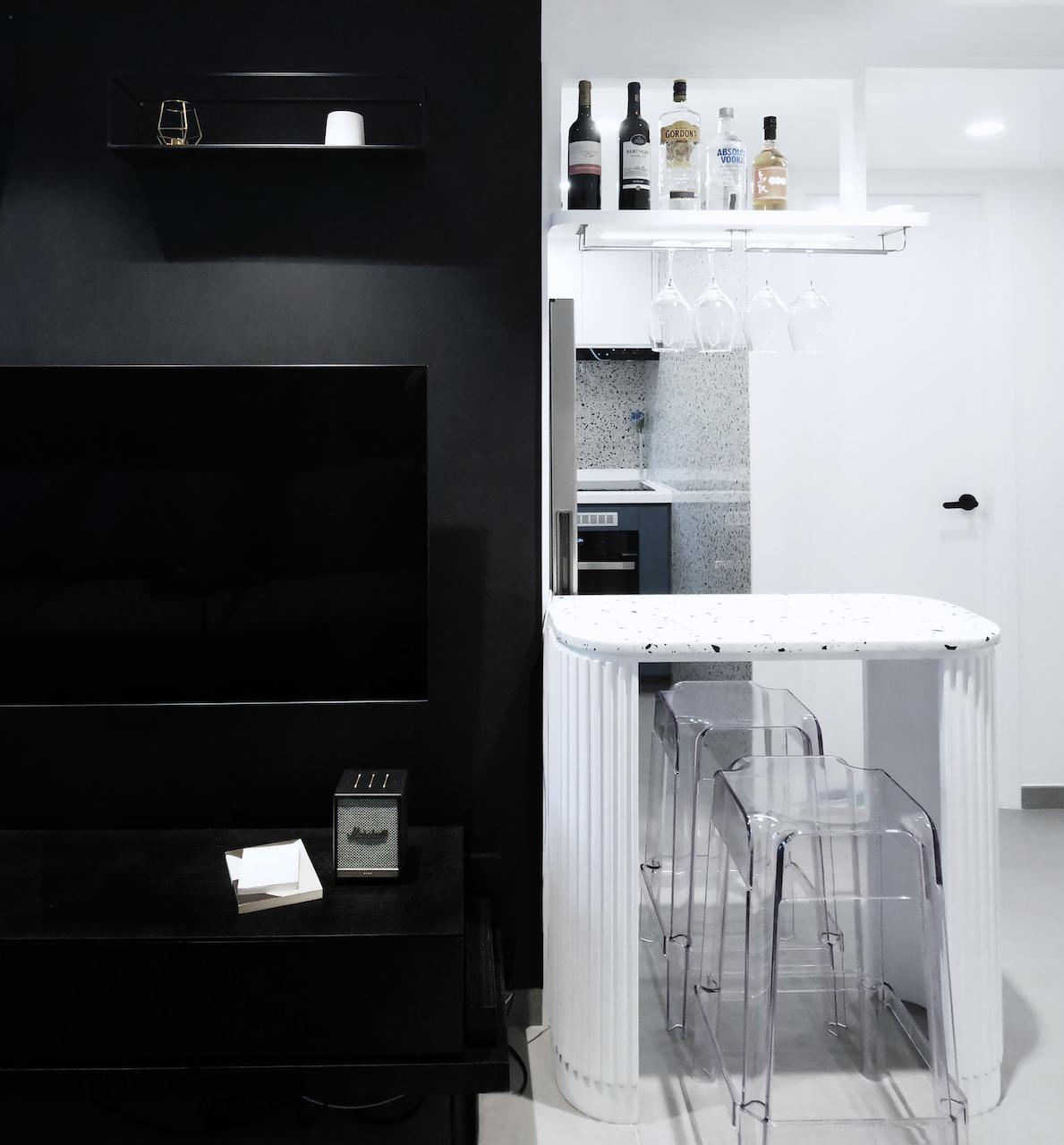 Curated by T.B.C. Studio, this 395-square-feet apartment in Queen's Terrace, Sheung Wan, leverages colour to segments its spaces: a white social area on one side, the other in black for relaxing and unwinding. The two juxtaposing spaces complement each other, bringing immense possibilities to everyday life.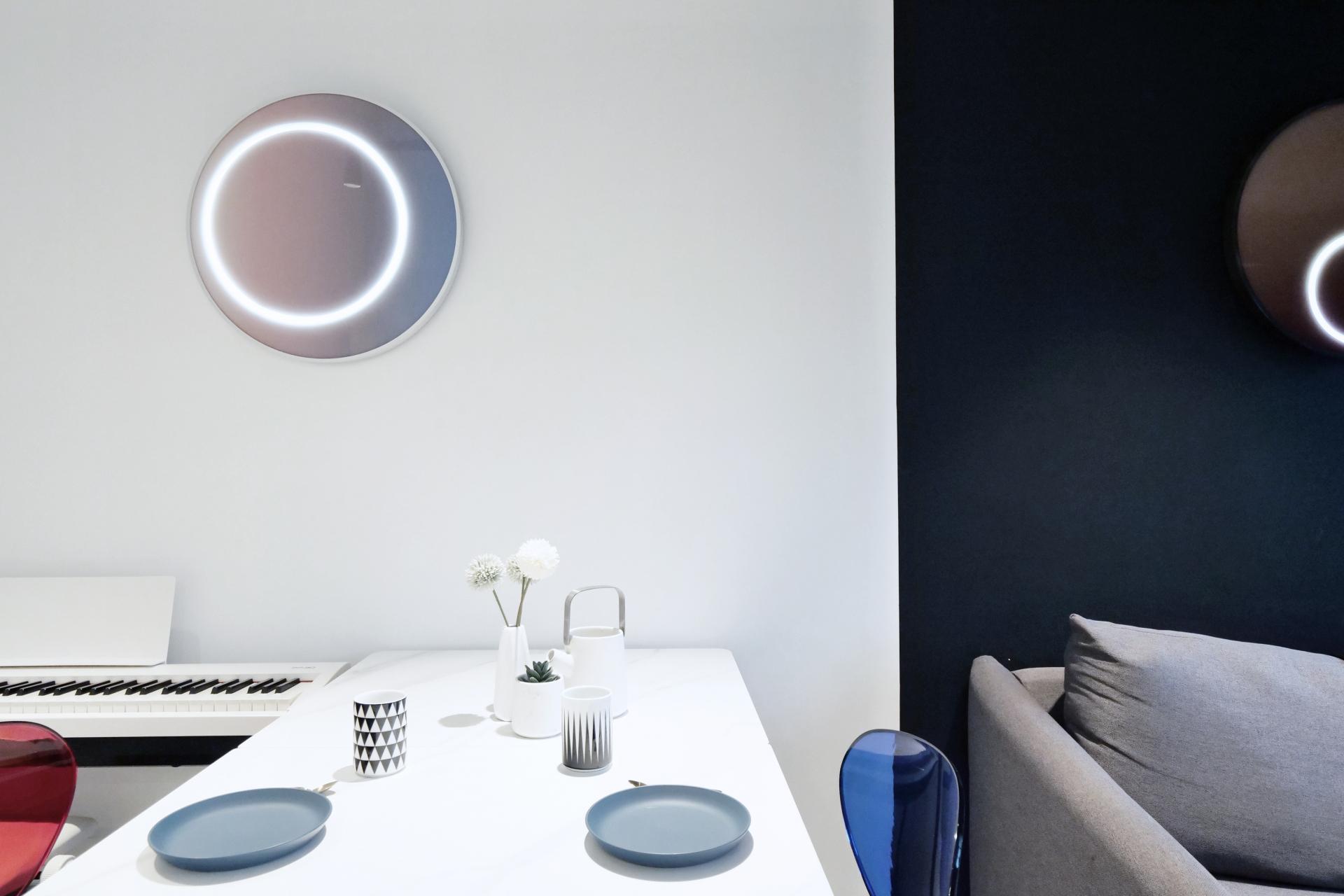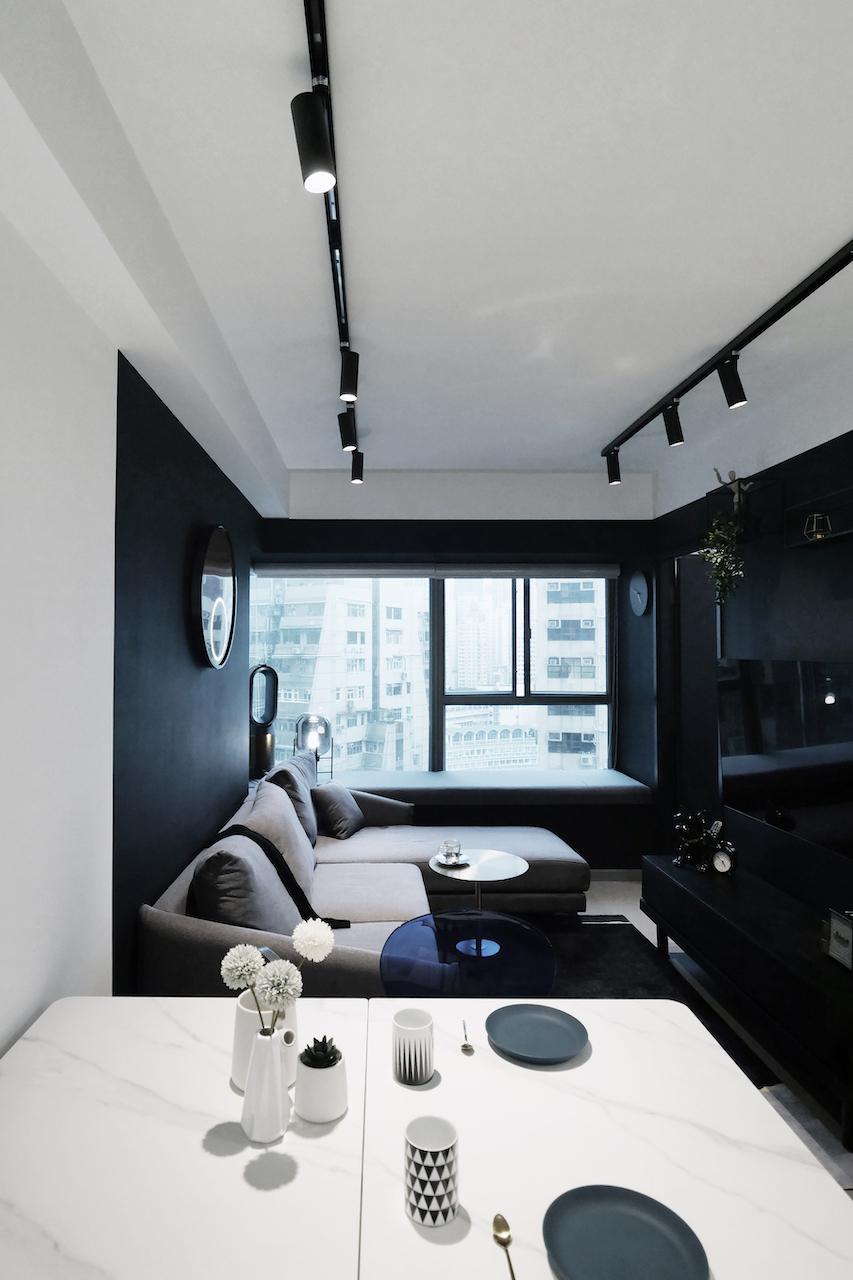 Living by himself, the homeowner often invites friends and loved ones to his house for get-together. To suit his lifestyle, the design team remakes the kitchen into an open plan, and adds a bar between the kitchen and the dining room – this way, the kitchen, the bar top and the dining room are linked up into a commodious gathering space.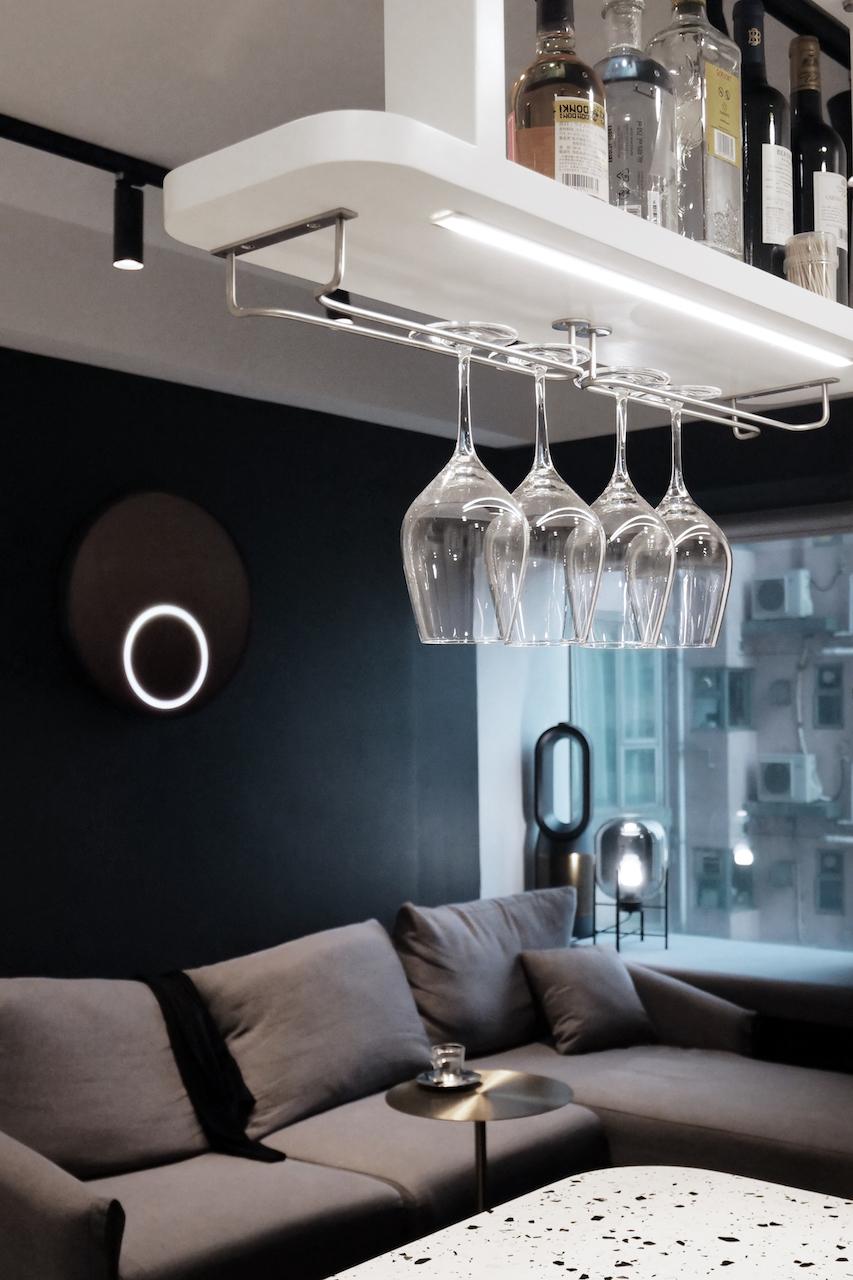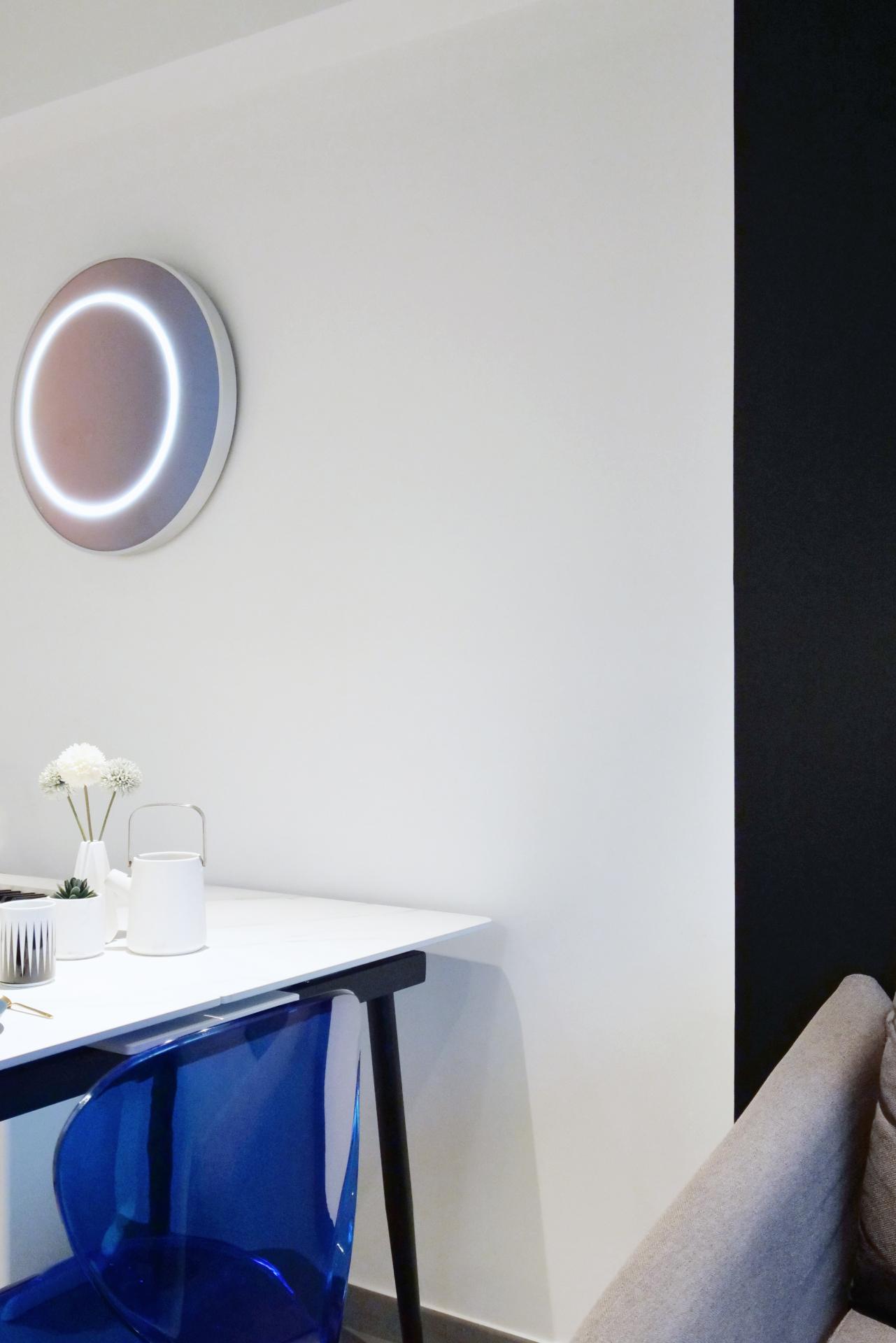 The abode is dominated by white palette, embellished by vibrant-coloured transparent dining chairs. On the wall hung colourful mirror wall lamps, with coloured glass hooks set next to the door to inject a mood-boosting accent. In addition, the countertops in the bar area made of black and white terrazzo dialogue with the kitchen's wall paved with warm terrazzo bricks, bringing to the space a retro elegance.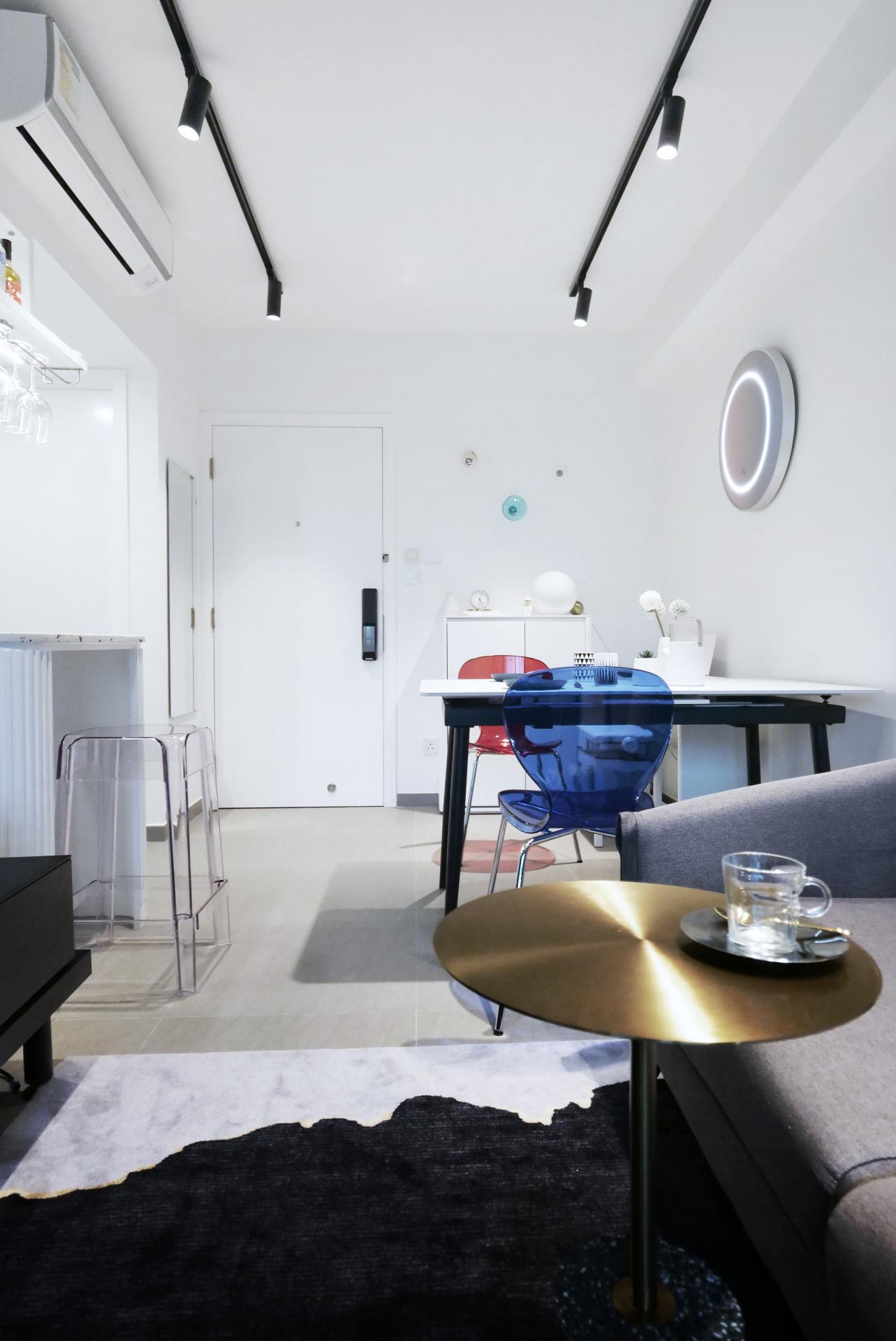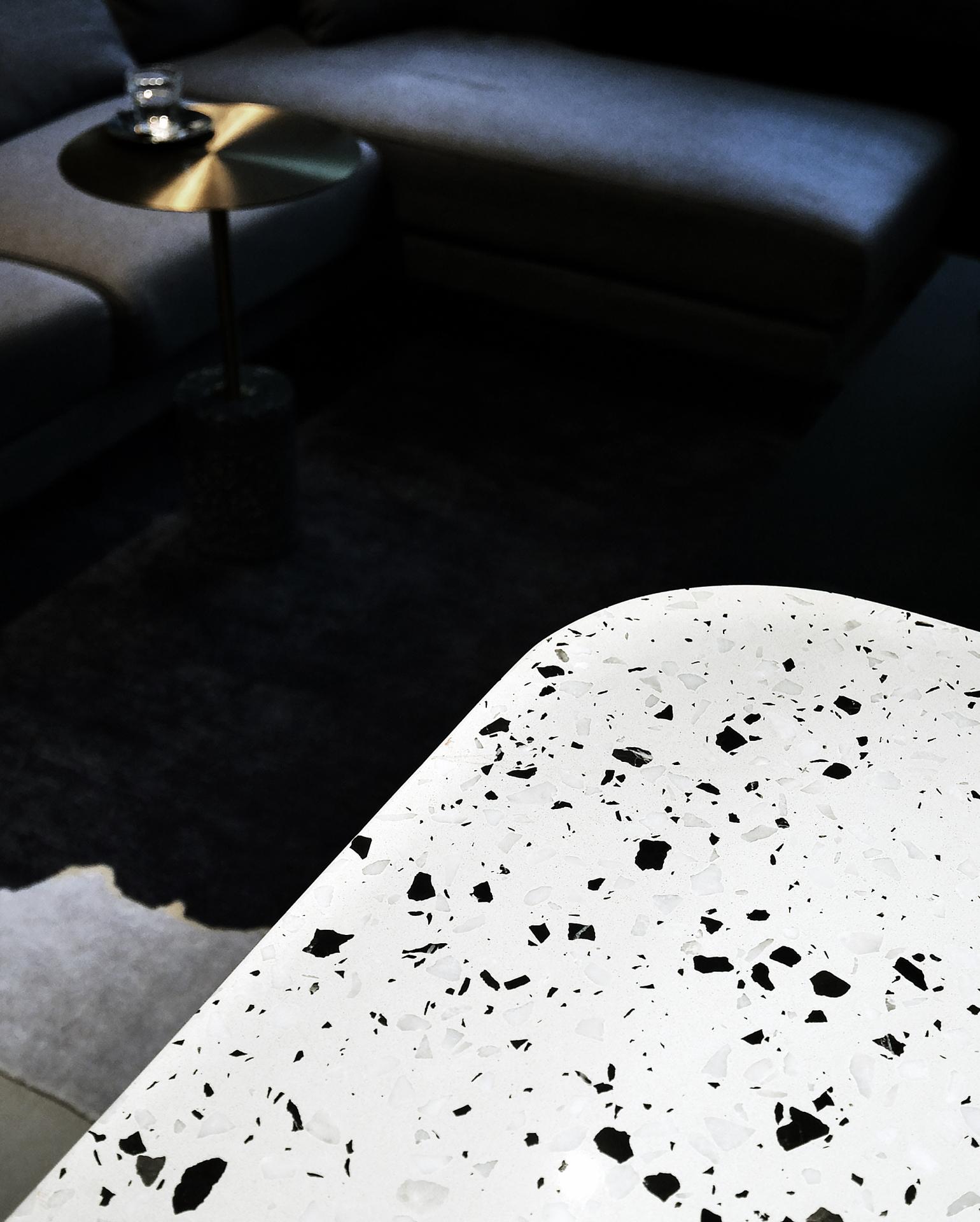 In crafting a more cosy environment for resting, the living room is painted wall-to-wall in black, an aesthetic that extends to the window sill. Matched with the black TV cabinets and shelves, as well as the black and white carpet on the light-grey stone floor tiles, it confers the living room a completely different personality from that of the dining room. With a quiet and soothing quality, the owner can readily take breaks from the buzzing city life anytime he wants.