Having been a sailor and an avid fisherman, the founder of Singapore-based Fatema Design Studio, Wan Ismail, was naturally inspired to base the new look of his home off the inside of a luxury yacht.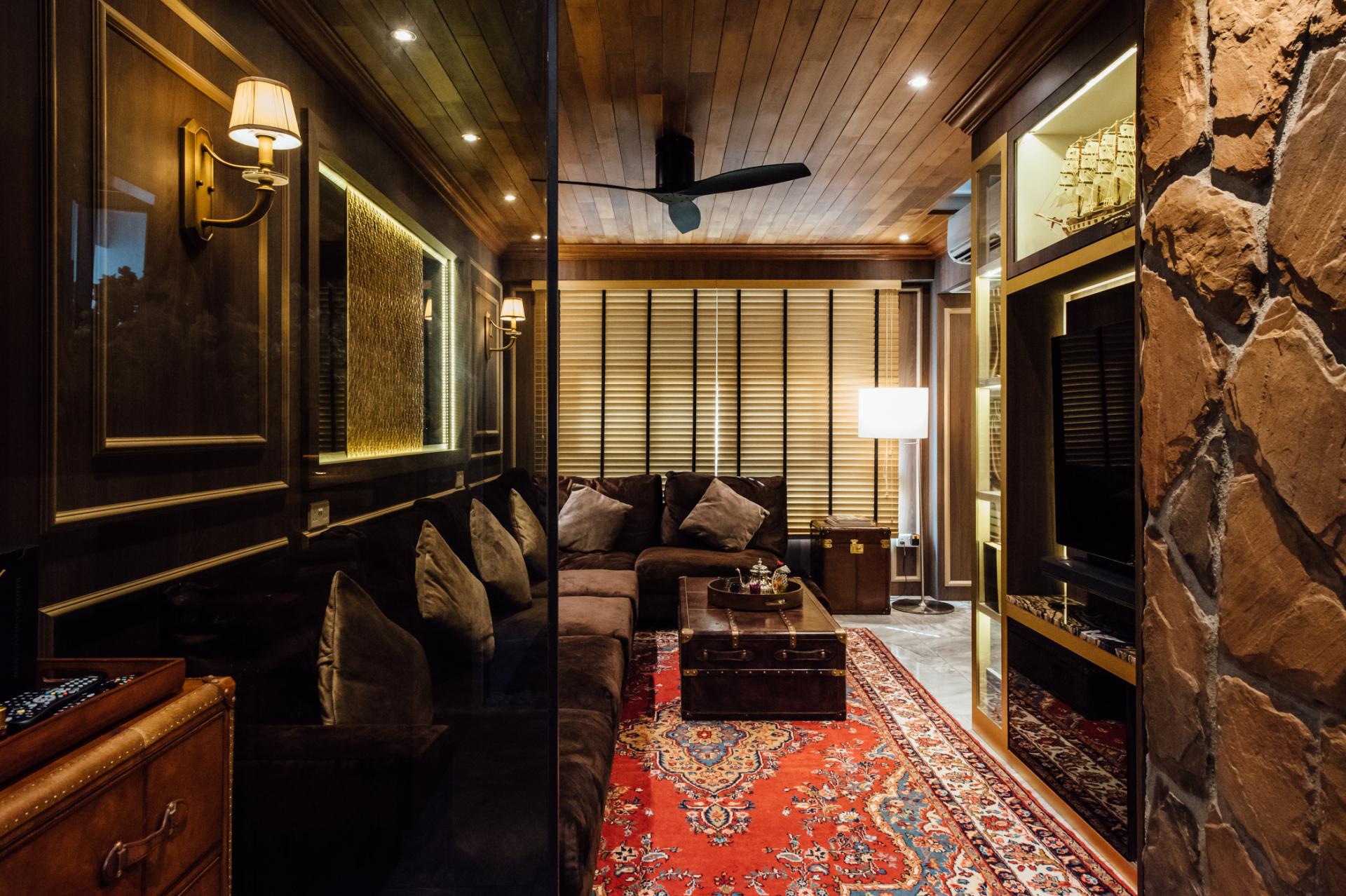 "Since I was young, I have always had a love for the sea. I like fishing, I like boating, I just like being close to water basically, and I wanted to bring that experience back on land," says Wan.
Considering the low ceilings and narrow walkways that yacht cabins and government HDB flats both possess, it was easy for Wan to apply the core principles behind creating a comfortable boat interior.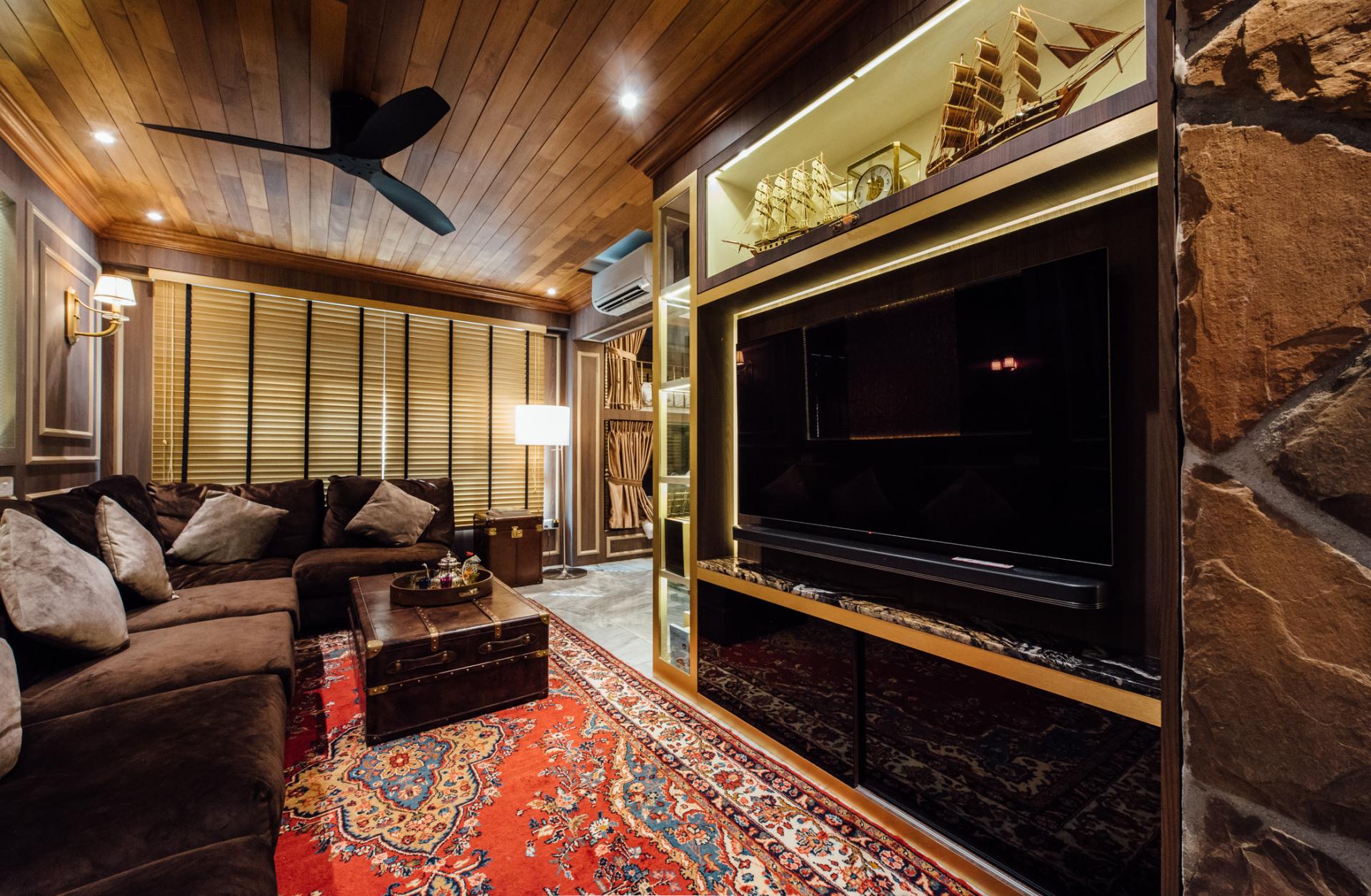 Just like the rest of his projects, his 700 sq ft flat in Singapore also features a distinctively eclectic aesthetic that marries modern luxury interiors and Islamic architecture.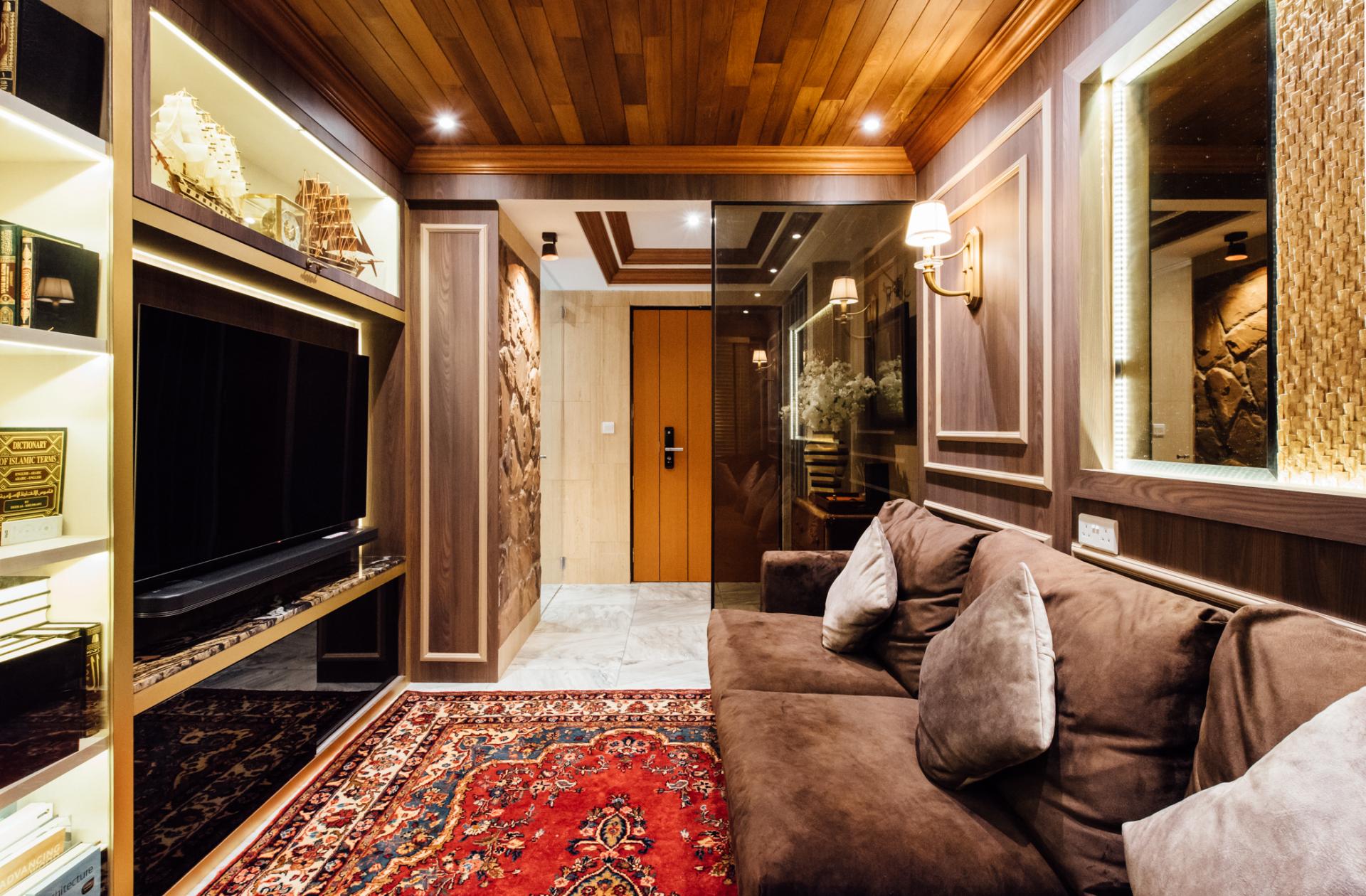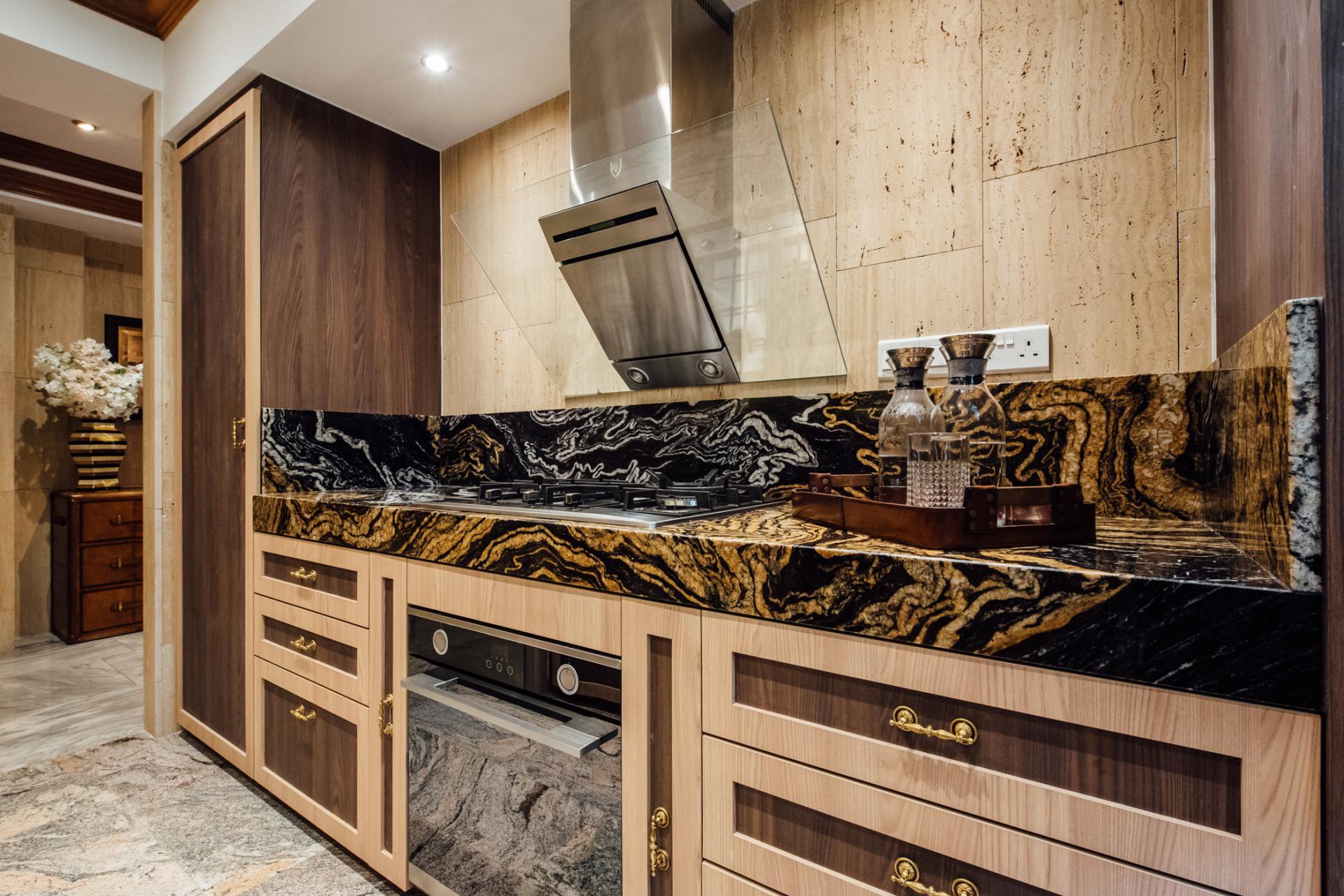 "I came up with the original plan for the space two years before collecting the keys," recalls Wan. "Since then, there were a couple of minor changes, but nothing really major because each of the rooms and the layout were created with a clear purpose in mind."
To create a feeling akin to the inside of a yacht, he made use of hardwood to layer the living room ceiling and wooden veneers for the other surfaces in the house. Although the ceiling is not very high, the vertical space has been maximised with tall cabinetry and having extended seating helps to ensure proper flow throughout the home.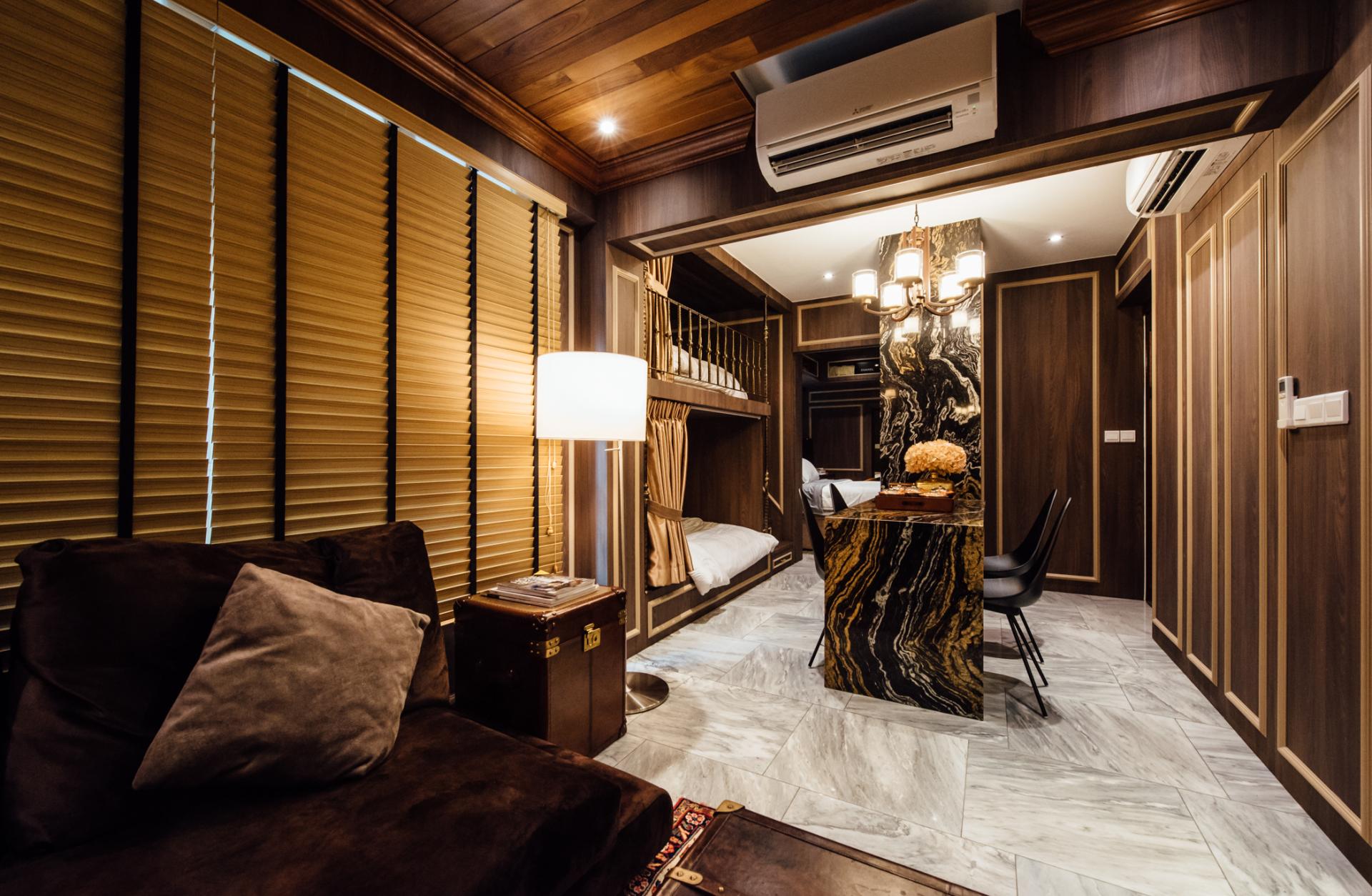 One of the things that didn't go according to plan was the mother-of-pearl feature wall at the back of the living room, initially intended to cover a larger area. However, because of a hiccup in measurement, it came out shorter than expected. Still, combined with the rest of the details and finishing touches, one wouldn't have noticed anything was amiss.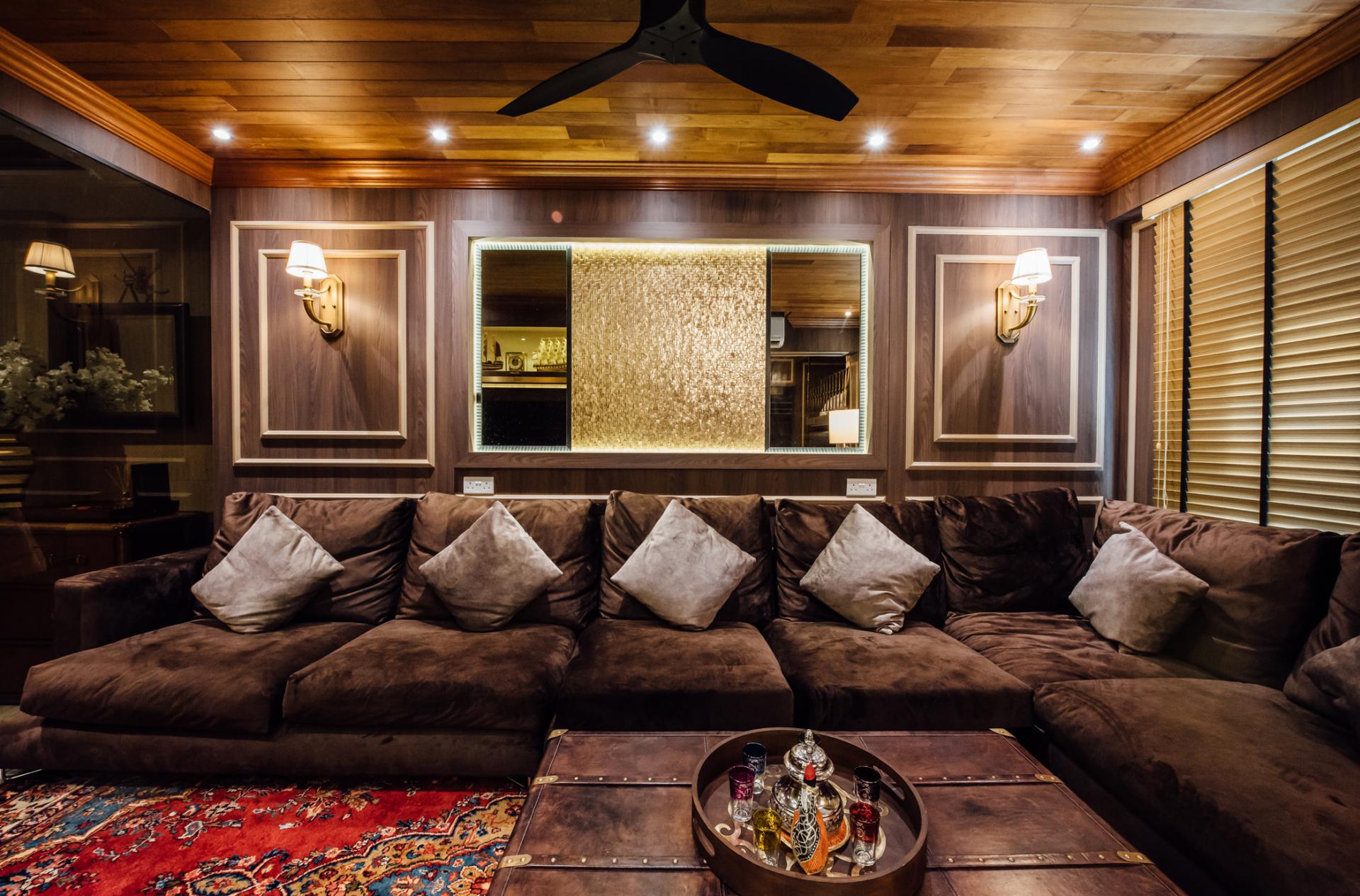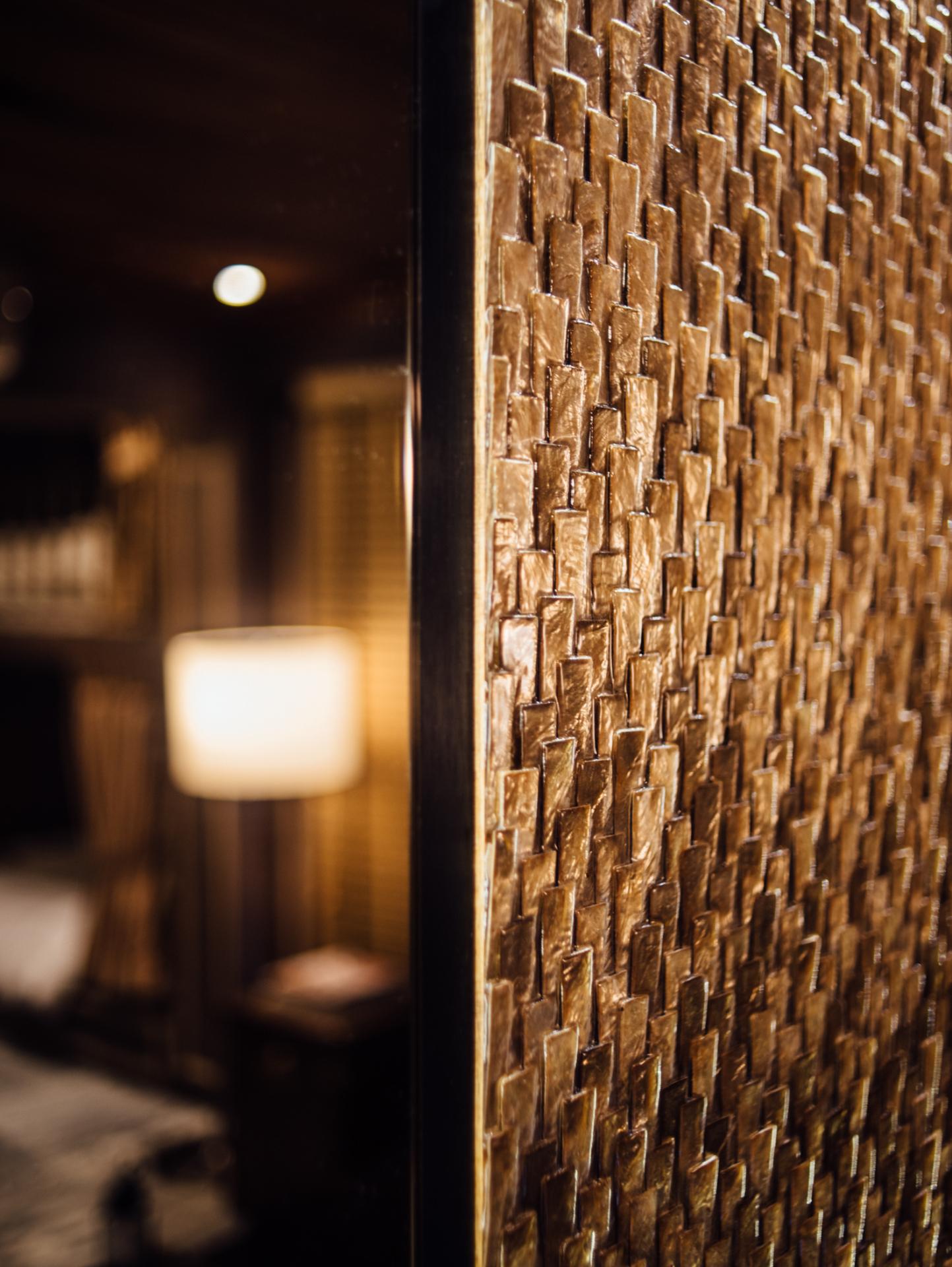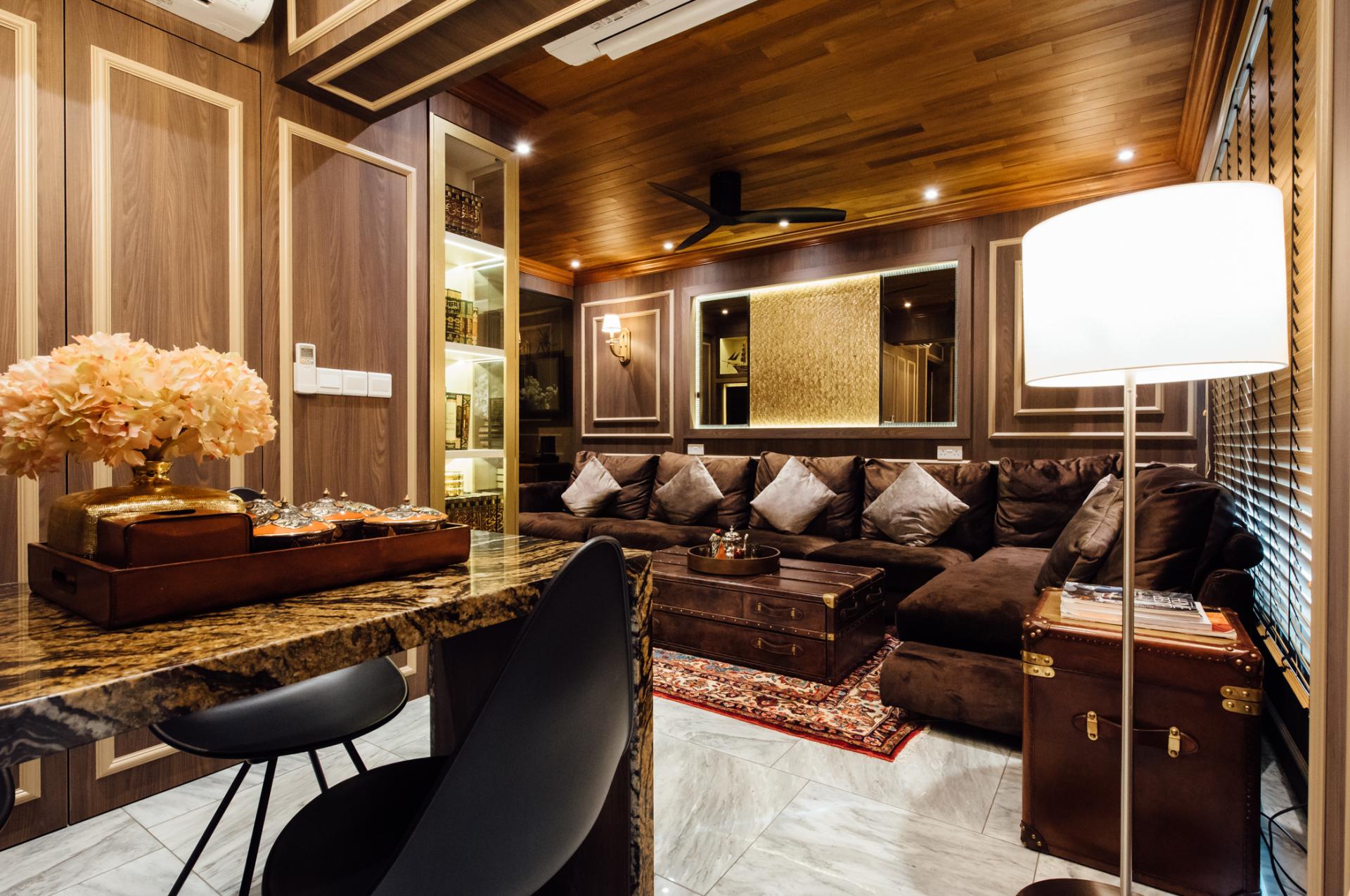 For Wan, space was the most significant constraint when redesigning the flat. The household shelter sits in the middle of the house, which he hid well with tic tac wood panel doors. Despite only having two bedrooms, Wan took the bold decision to combine them into one room.
"The house was small for me, so I had to hack down bedroom to allow more space," says Wan. "The master bedroom is now more efficient in its space usage. By changing the position of the entrance, we could build in two additional storage units, while fitting in a work area, bed, and an en-suite bathroom."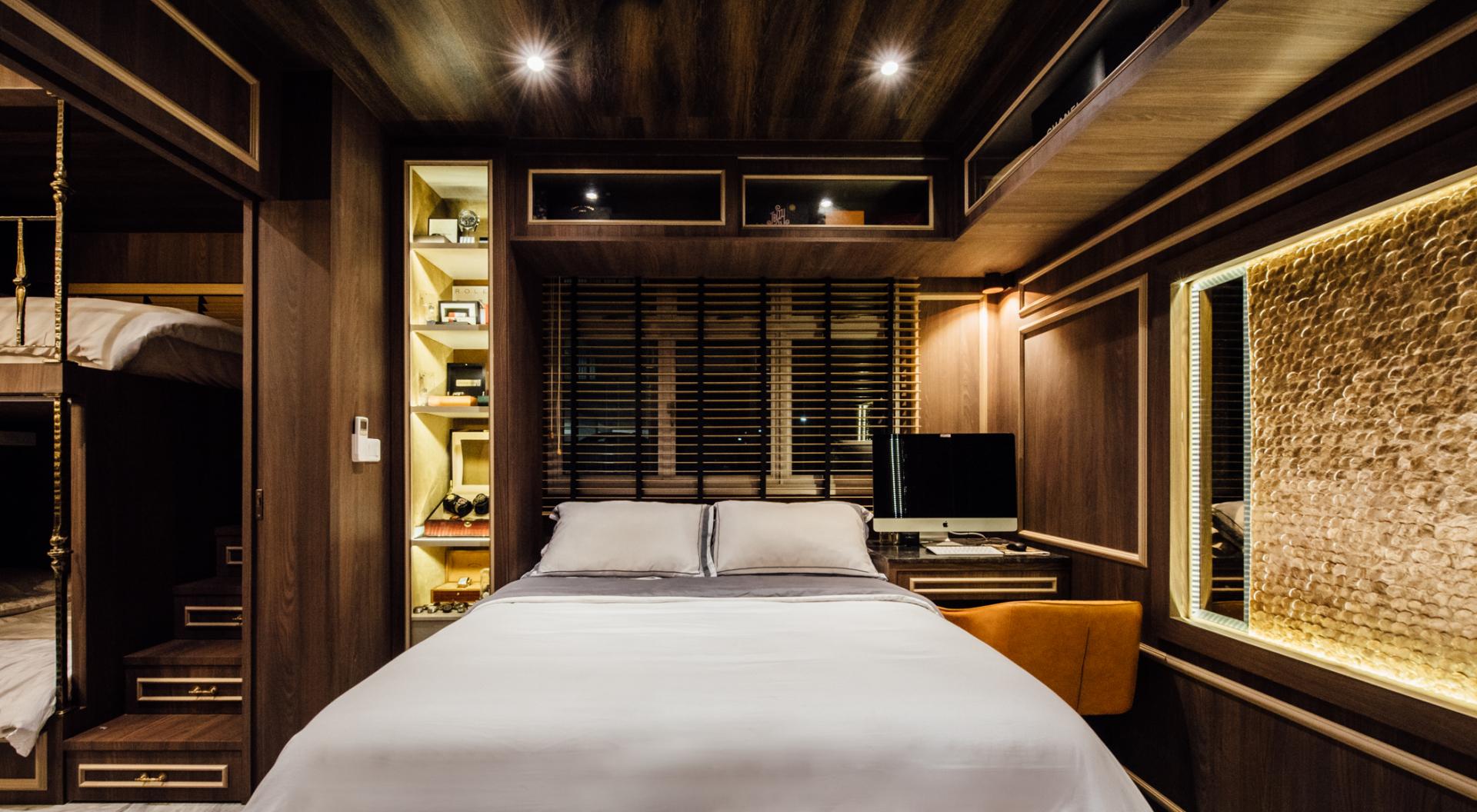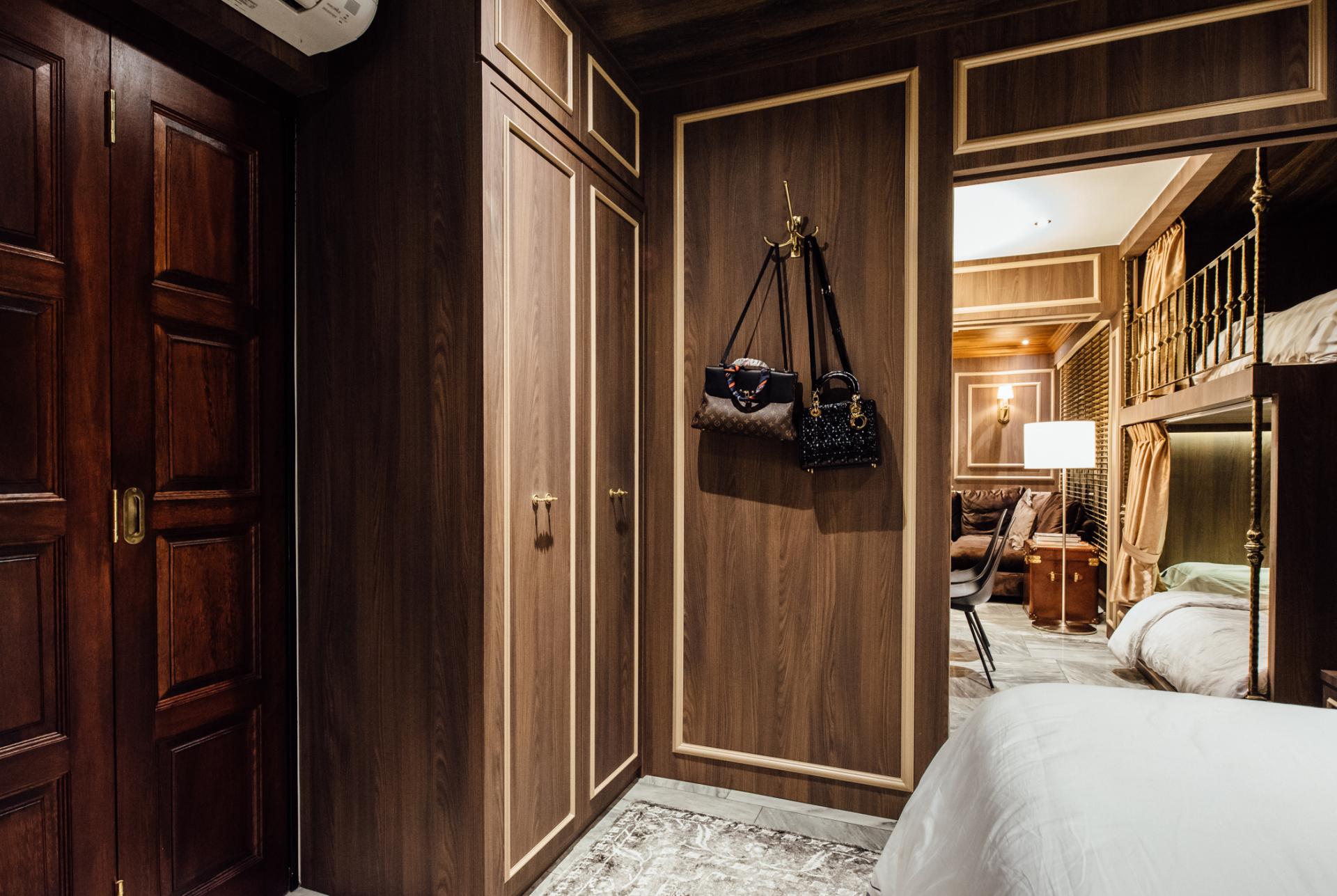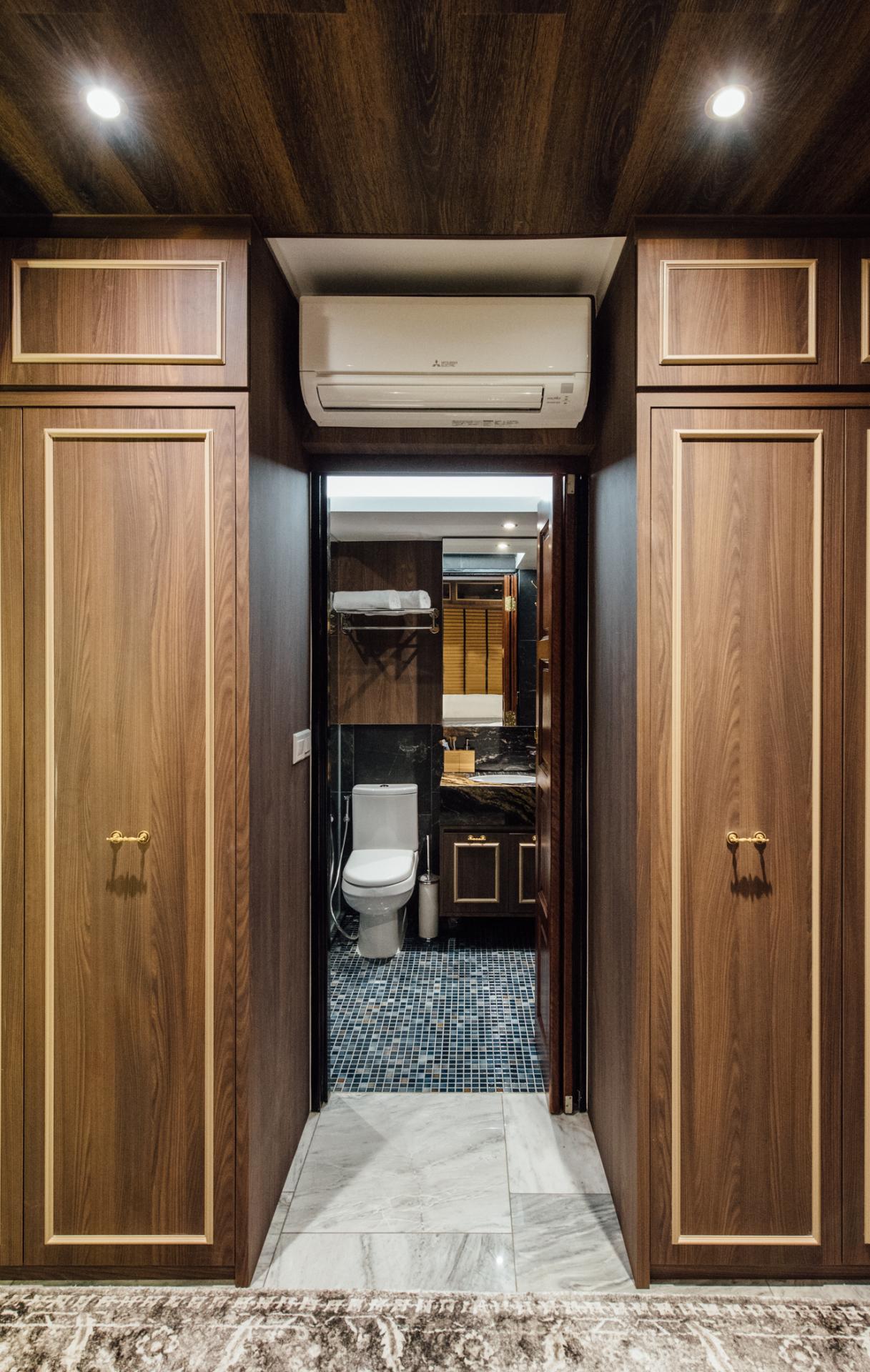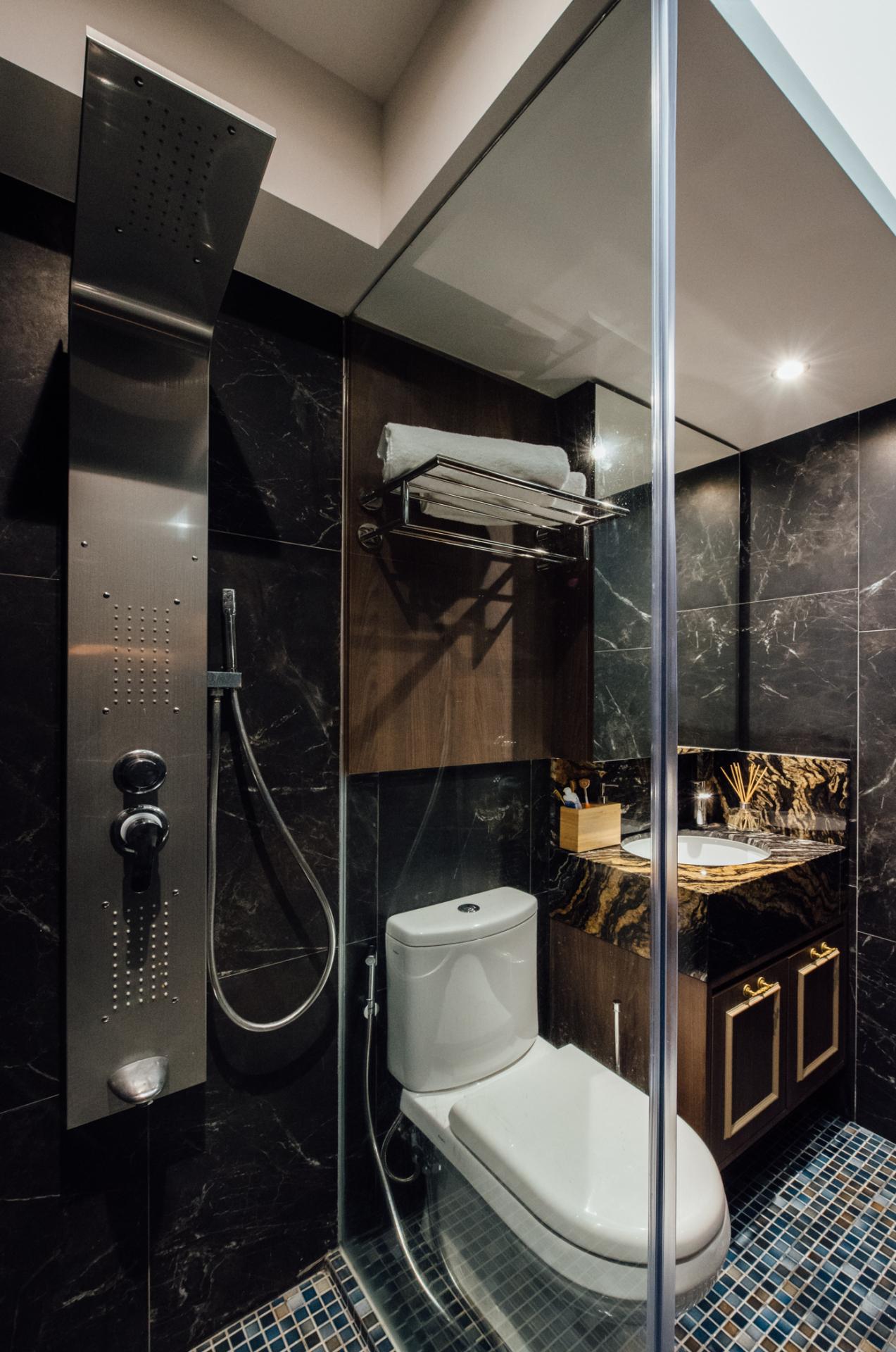 The children's bunk beds (that consists of two queen-sized beds) and wardrobe shared the same space with the dining and working table, and the stairs to the bunk beds conceal more storage space for the family.