Phuket is always subject to an endless influx of new resorts.
Among the island's most striking properties, however, COMO Point Yamu remains a winner years after its December 2013 debut, thanks to its timeless sense of style and unparallelled location on the tip of Cape Yamu. Within view are the distinctive limestone outcroppings of Phang Nga Bay, which includes hundreds of islands, most of them forested, uninhabited and ringed by coral reefs. COMO Point Yamu sits comfortably within the surrounding natural landscape.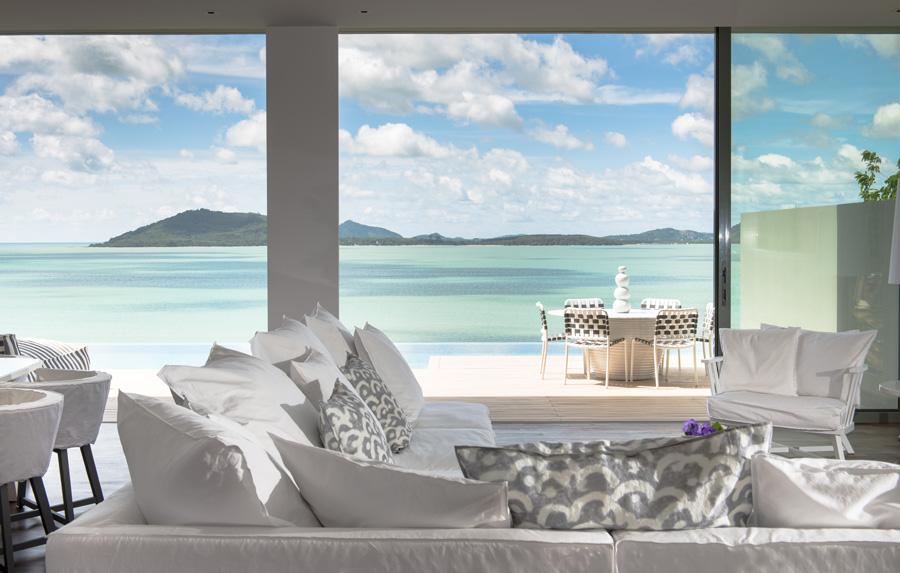 Arriving at Point Yamu's lofty lobby via the majestic steps is like entering a sleek design museum. The space's centerpiece is a temple-like installation of stacked wooden coffee tables laden with ceramic dolls holding welcom­ing signs in Thai and red-glazed ceramic bowls with beautiful flowers.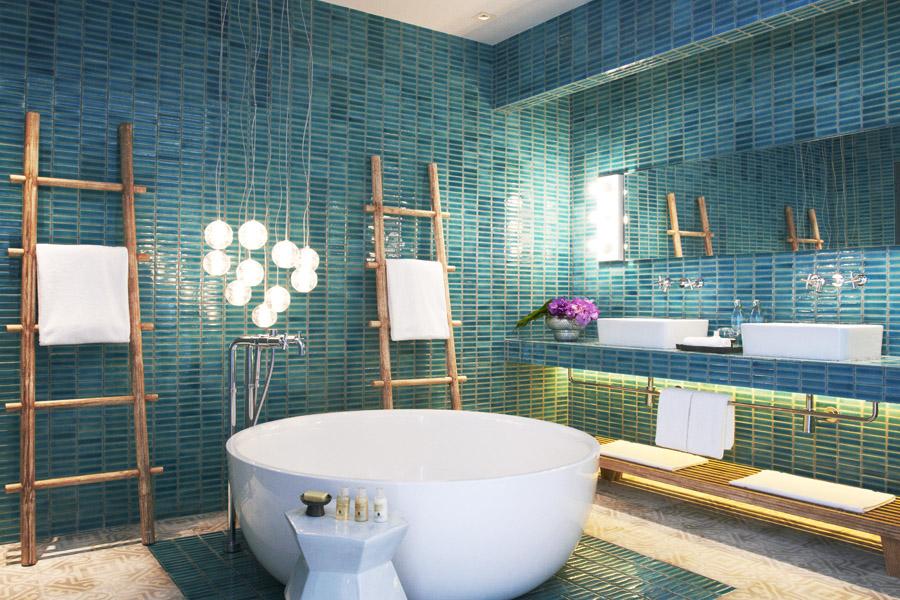 The resort caters to any combination of travellers – romantic couples, parents with young babies, large families and groups of friends all relax happily in this stylish slice of heaven. What's the secret? Perhaps it's their exquisite selection of 106 rooms, suites and private villas ranging from one to four bedrooms that are cleverly configured and all enjoying gorgeous vistas. (There's no such thing as a bad room at COMO Point Yamu.)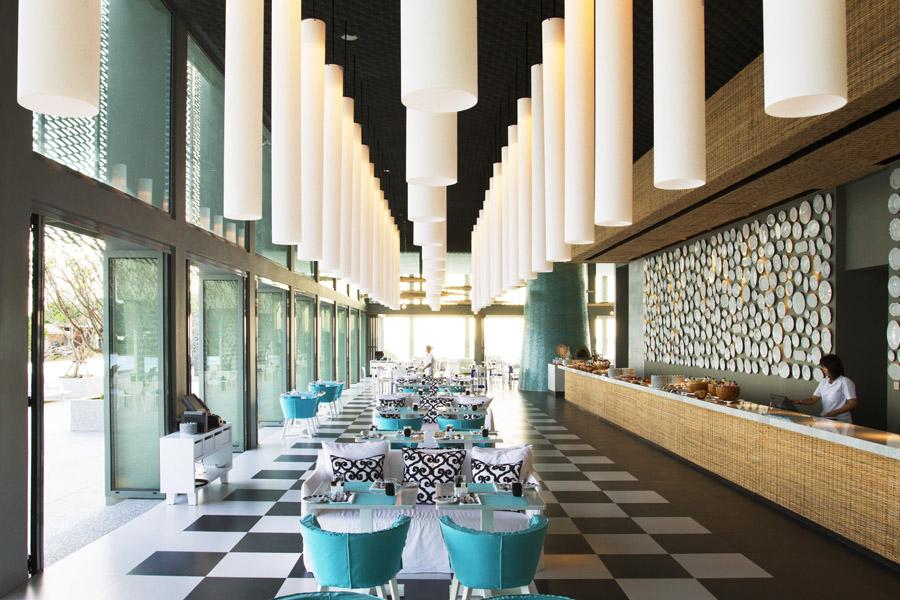 Or maybe it's the fulfilling array of food options, ranging from Wagyu burgers to the COMO Shambala wellness selections, all wonderfully executed. Not to be ignored either are the resort's impeccable service standards; the staff execute a positive, can do attitude that wins over even the most discerning guest. But above all, its trump card has to be its show stopping, original design – a far cry from traditional Thai villas.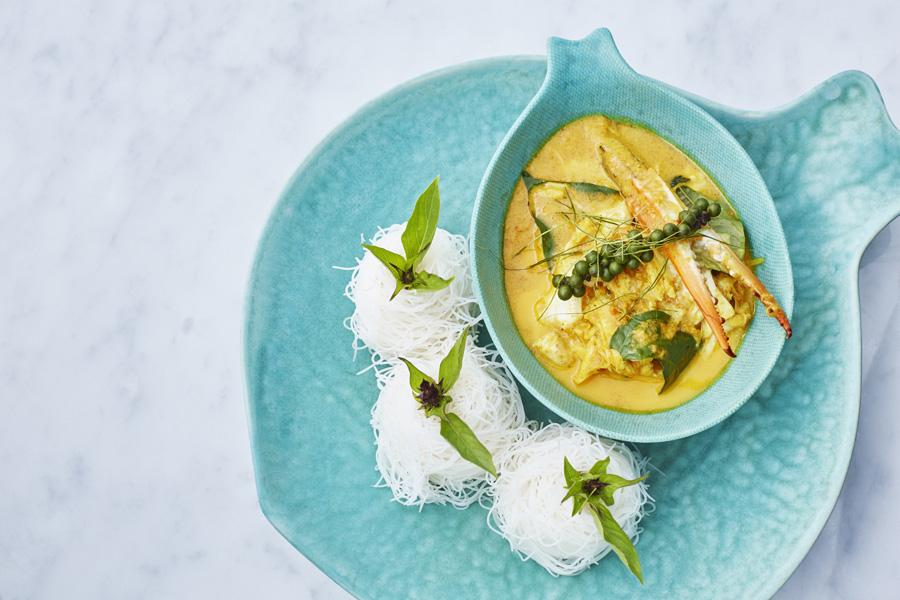 With the original architecture designed by Jean-Michel Gathy, renowned Italian designer Paola Navone was called in to head up the interiors, and she has done an outstanding job. COMO's signature clean lines and pared-back, contemporary style unite with Navone's eclectic, Mediterranean-chic approach and the use of local materials. Thai artisanal techniques such as traditional wood and floor tiling and woven rattan add unique textures and reflect the presence of the sea, Thailand's Buddhist culture and the colourful influence of Phuket's Peranakan culture. The result is a dazzling, light-filled space with a palette of bright aquamarines and burnt oranges that oozes contemporary luxury.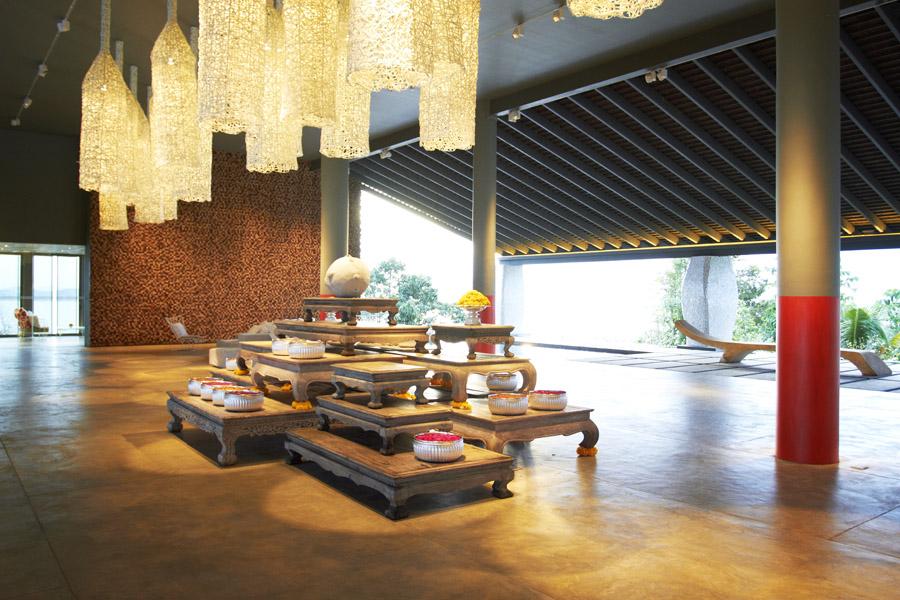 As with all COMO Hotels and Resorts, cuisine is considered a crucial element of the guest experience. Guests can choose between two restaurants at the resort, plus a light bar menu. La Sirena offers Italian cooking and locally caught seafood with views of aquamarine Phang Nga Bay stretching out beyond the infinity pool. Surrounded by sun loungers, this is one of the resort's highlights, with one side consistently shallow and suitable for young children and the other side perfect for adults to enjoy a swim. Nahmyaa, designed around a goldfish theme serves lunch and dinner inspired by spicy southern Thai street food. Recommended dishes include fresh steamed sea bass, river prawns and fresh mussels, which combine hot, salty, sweet and sour notes.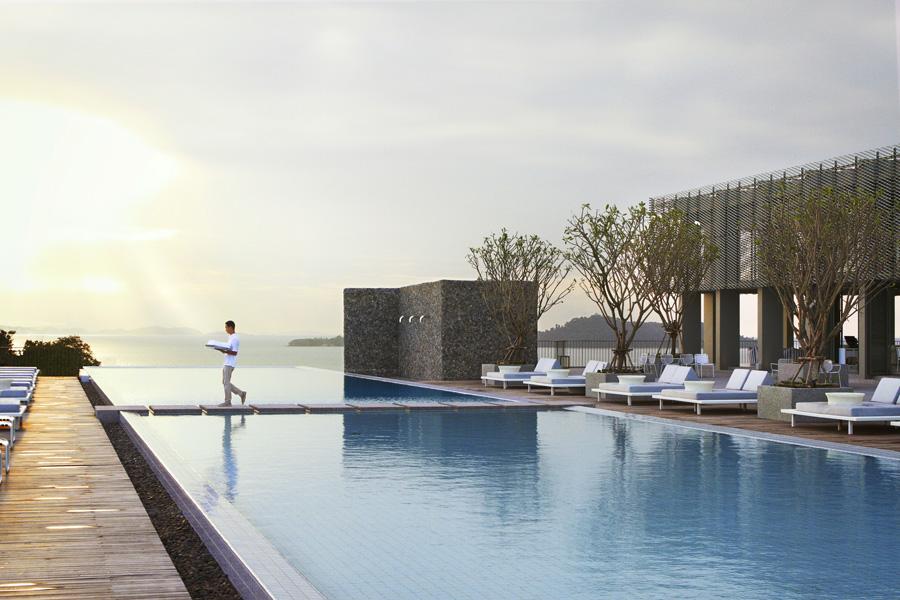 The ultimate hideaway is the COMO Shambhala Retreat which offers yoga, pilates and related treatments. With eight spacious treatment rooms, four alcoves for Thai massages, as well as steam, sauna, outdoor pool and jacuzzi facilities, you'll be tempted to while away entire days within its serene surrounds. The aquamarine colours of this space reflect the turquoise sea and enable travellers to improve mental quietude, physical wellbeing and spiritual balance. Bliss.