Channelling Japanese minimalism, this shibui-inspired home in Mumbai is a study in restraint and purposefulness.
If there ever is a time to embrace the 400-year-old Japanese shibui aesthetics, it is now, in 2022, when we are homebound and so desperate for a cleansed palate.
"Shibui describes a particular aesthetic of simple, subtle and unobtrusive beauty," says Kumpal Vaid, founder and design principal of Purple Backyard. "It does not translate into one specific style, but presents itself as a product of technique and imagination in creating a zen-like space intended for living in."
Such a true sense of calm is not often found in India real estate. Modernism? Sure. Grandiosity? Absolutely. But shibui-style serenity, and 3,700 miles over land and sea from its roots in Japan? Rarely.
Enter the Shibui House. Perched atop the 15th floor of a skyscraper amid a bustling suburb in Mumbai, the 1,860 square-feet dwelling is that oasis everyone is trying to find right now. Creating a harmonious balance between individuality and togetherness, under designer Vaid's watch, this calm and soothing home echoes the passions and interests of a young couple.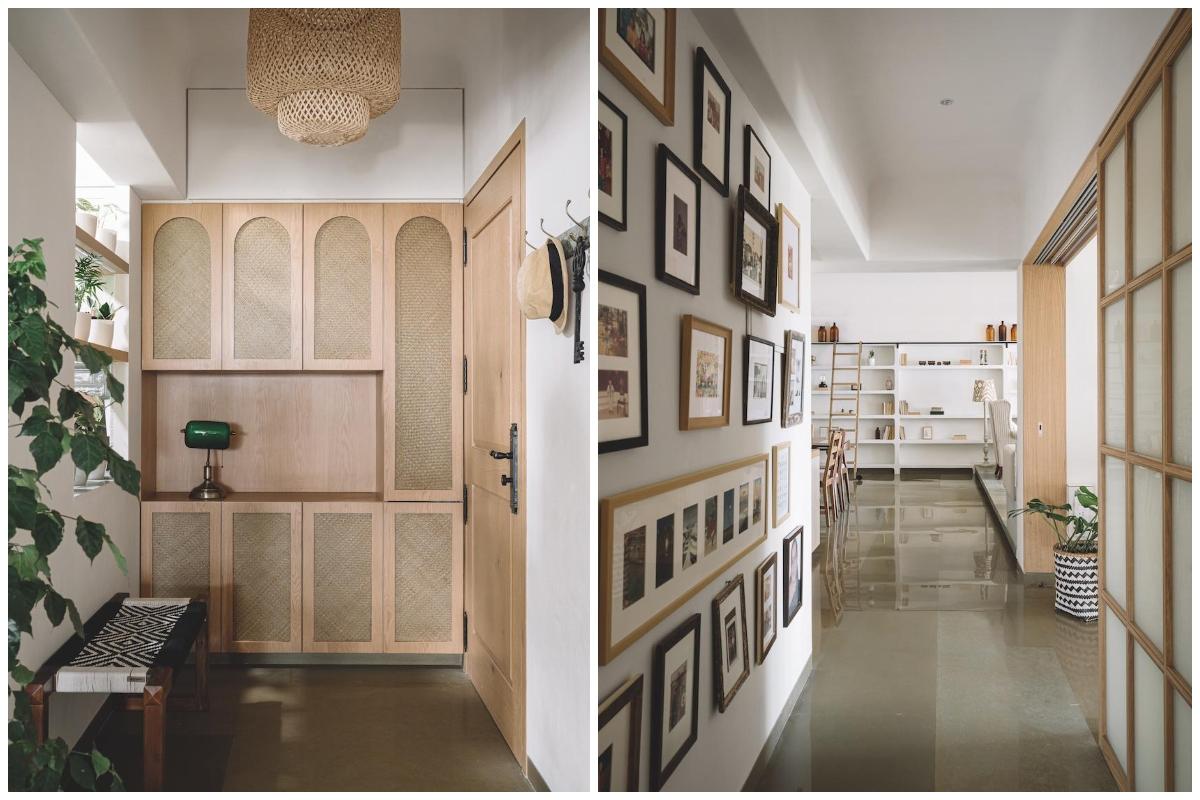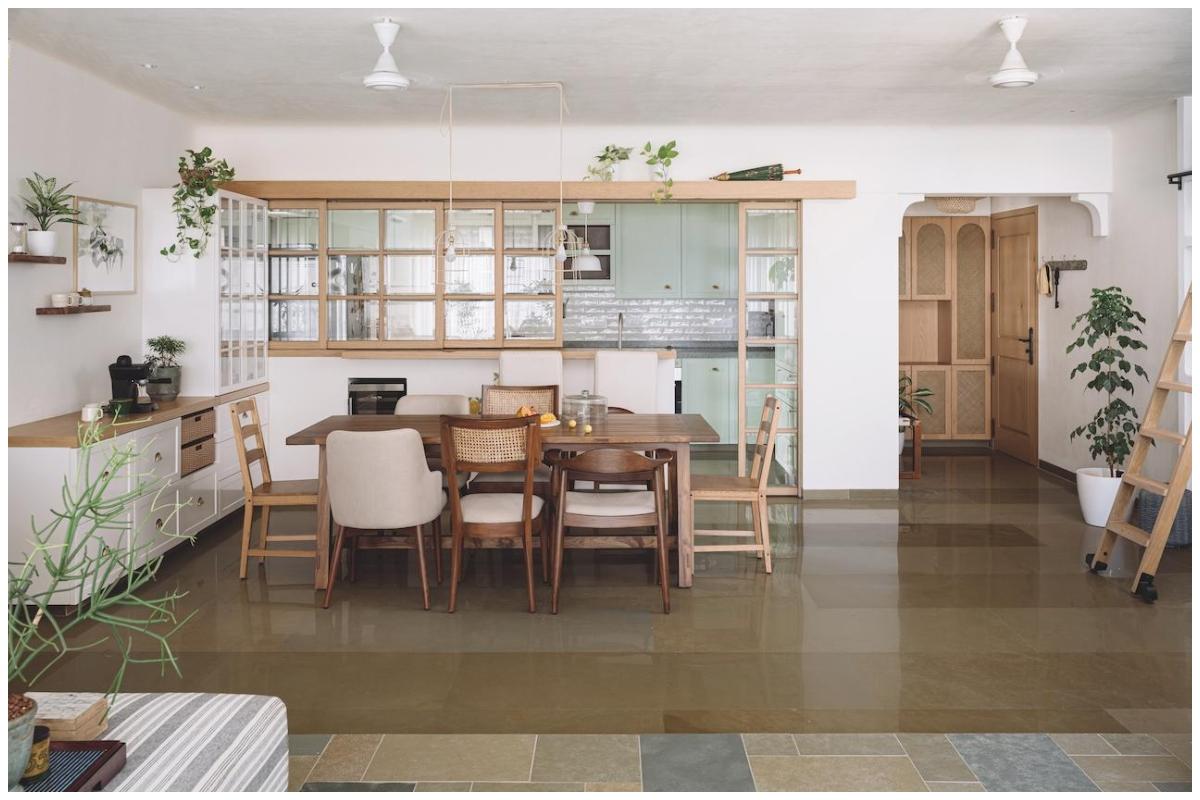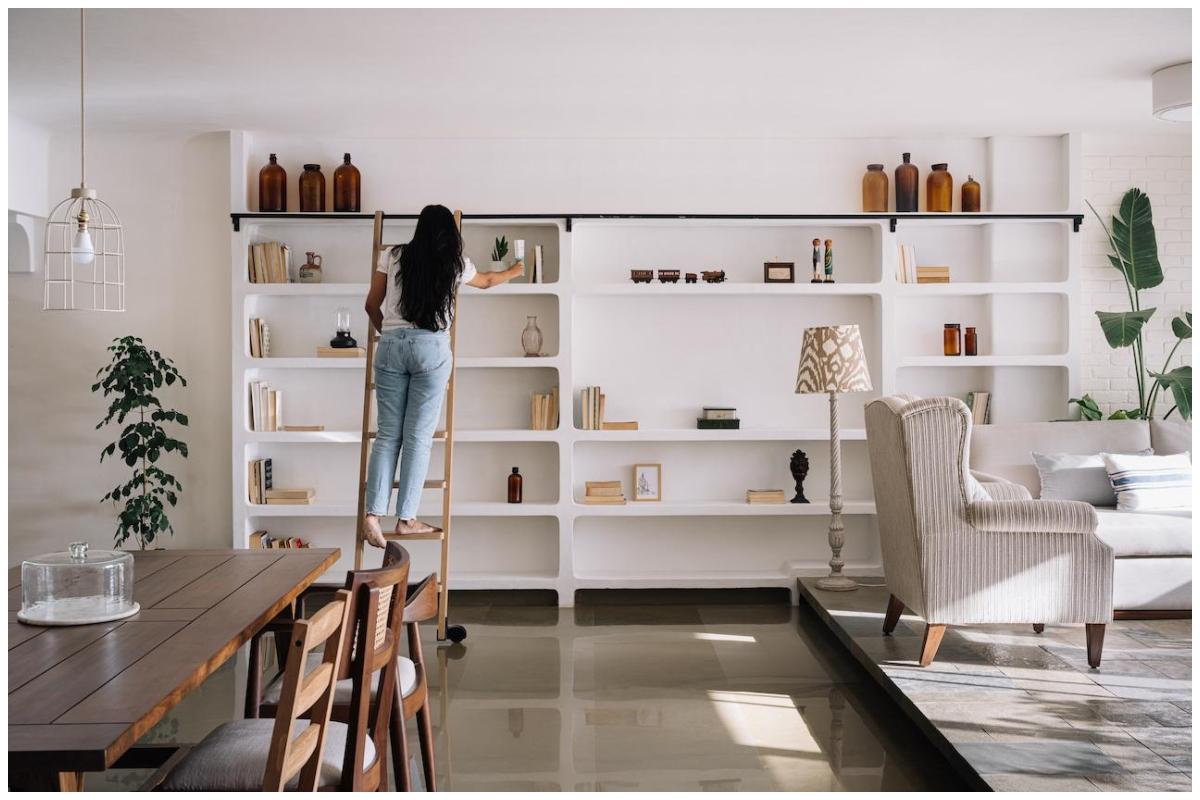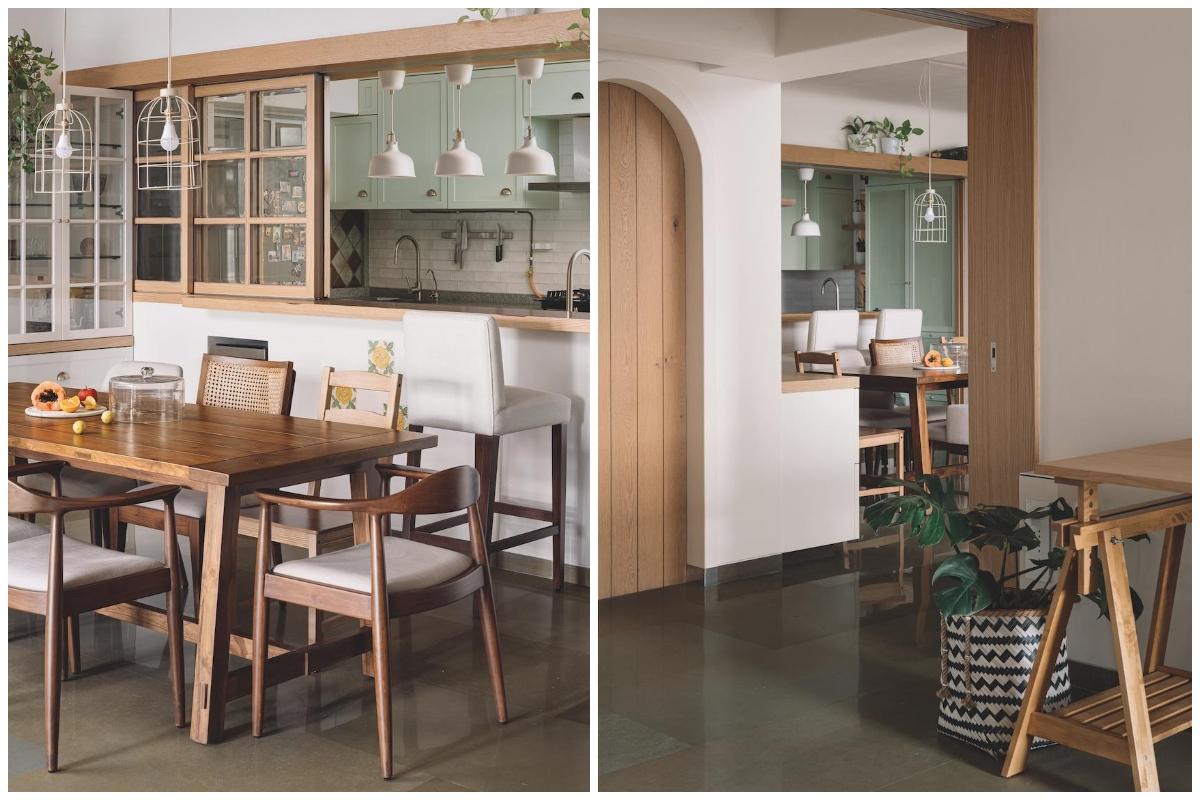 "The clients love art, exercising and the great outdoors," Vaid explains. "This inspires us to construe an 'activity paradise' with plenty of open space, which will grow and adapt to their ever-changing needs." The team sets out to weave layers of Indian heritage into a Japanese aesthetic to form an eccentric yet cohesive design for the three-bedroom apartment. "We opt for an open-floor plan along with sliding doors inspired by traditional Japanese sliding room dividers, so that the couple can feel connected no matter which part of the home they are in."
Once you set foot in the entryway, an archway opens to a living room soaked in swathes of natural light. The area is raised one step up from the rest of the house to create the illusion of an outdoor deck. "The client likes to sit on the floor while working so the raised area is intended for that. It's also an interactive space to exercise, entertain friends and relax over drinks in the evening," she says.
No wonder there's a fascinating range of seating options dispersed among the space. A hanging swing sofa, custom made by Purple Backyard, takes the outdoorsy vibe up a notch. A generous footprint and a medley of indoor plants turn the space into the perfect den to kickback, recharge and connect with friends and kin.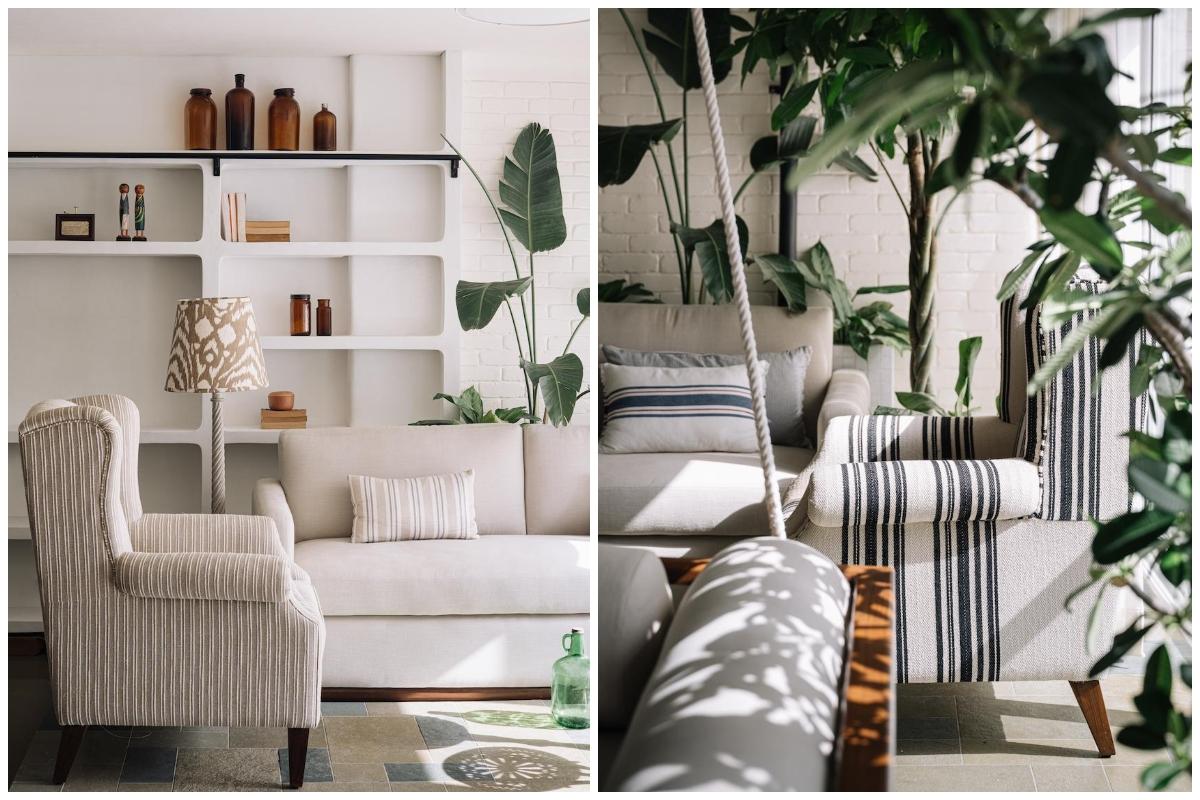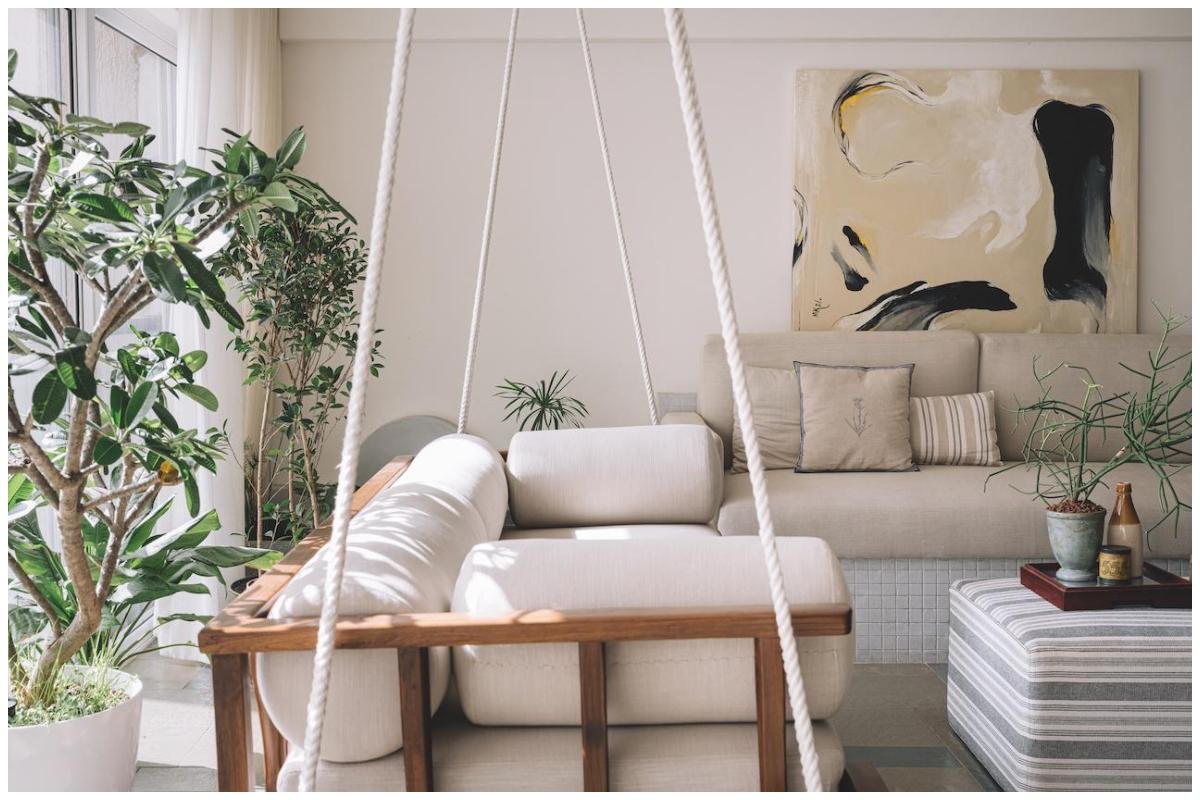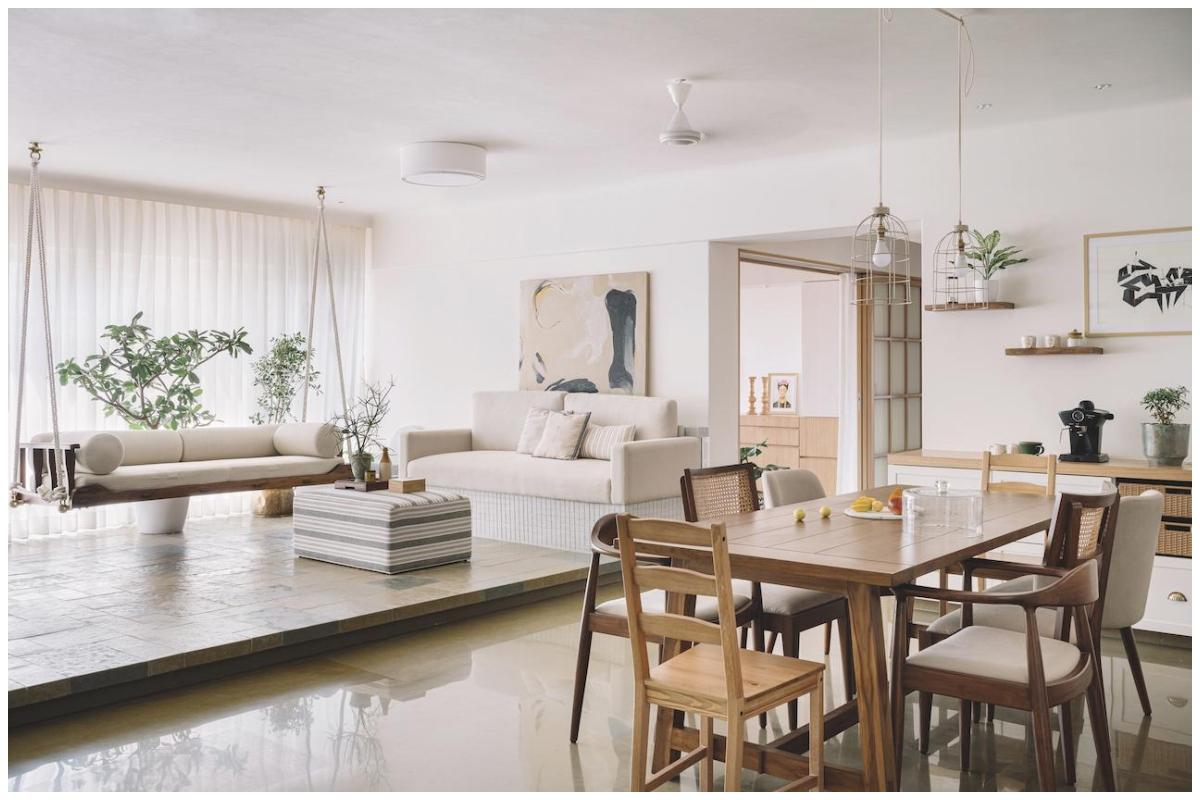 The couple's affinity for travel and art also provides an exciting springboard for the design team to craft the dream home. "They brought artworks and collectibles they collected while travelling in the US and Amsterdam," says Vaid. From a bold and abstract painting created by a Pune-based artist, to brown medicine bottles and pickle jars bought from flea markets around the world, this stylish home is brimming with art that is both diverse and quirky.
To tackle the lack of space for pandemic-era working from home, quiet areas of privacy mingle with more open and active areas of collaboration in the house. Right next to the living space, a dining area features a minimal wooden dining table with sets of mismatched teak wood chairs. As well as a stylish space to host brunch and dinner parties, the space "doubles up as a workstation." Large pots of greens, a muted colour tone and natural finishes feature prominently throughout the main living area: the shibui principles of understated tactility and texture is right at home.
The guest bedroom, mapped out for multifunctional use, comes complete with a balcony. It's as much a comfortable workspace as it is a blissful escape from everyday stress. With a variety of lounging options, the space can be refurbished and repurposed to the couple's ever-evolving lifestyle. While the outdoor space is limited, Vaid has grown an abundance of fresh vegetables and fruit on the verandah – for obvious health reasons.
The activity bedroom is approached with a similar brush. With hues of ochre and mint over simple white plastered walls and a natural olive-green stone floor, it is intentionally left bare for space-making opportunities. No matter how great a home office is, sitting in it all day isn't doing the body any favours, which explains the standing desk at a mobile counter nearby the window.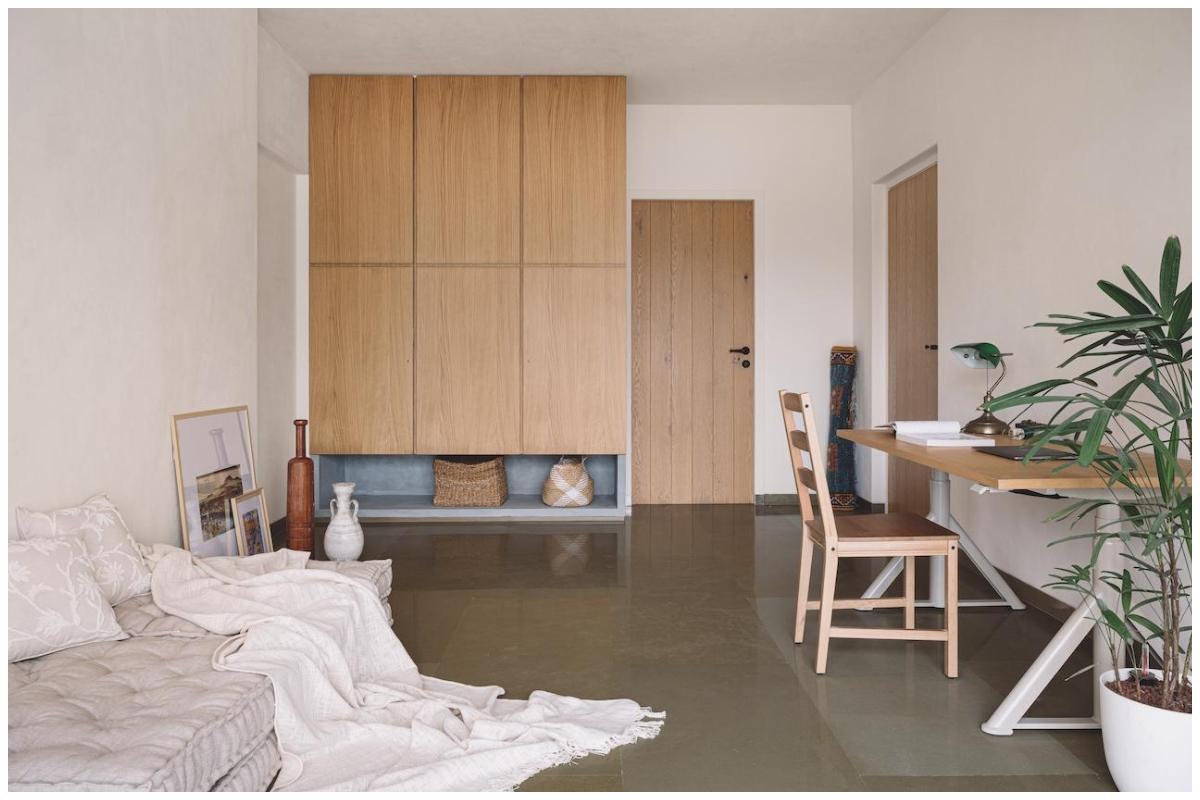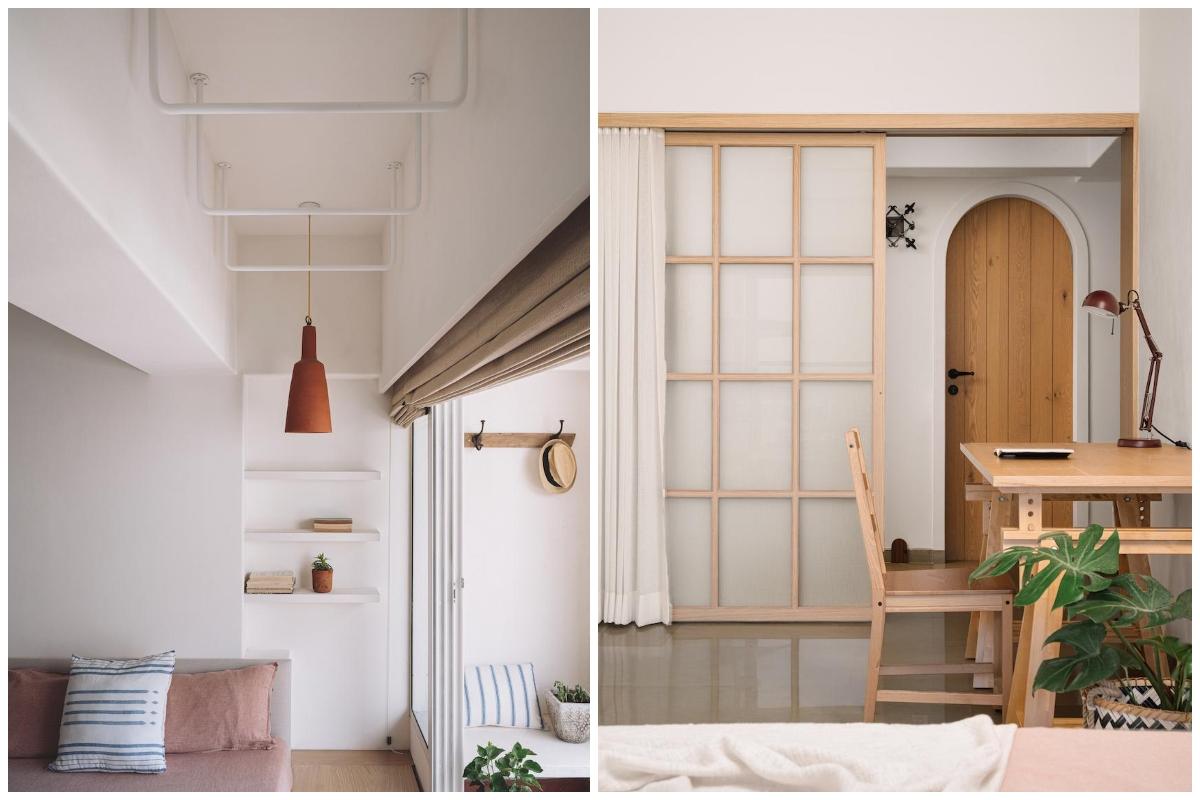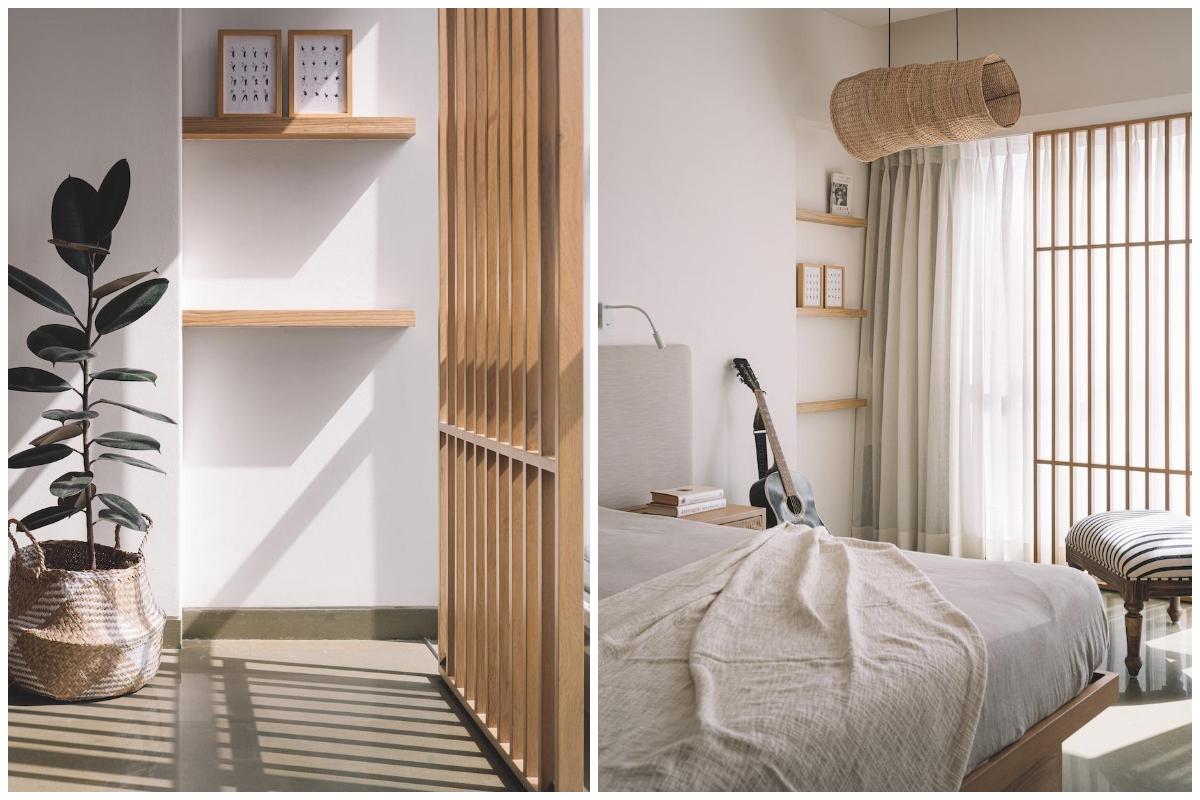 Towards the rear end of the abode, the design weaves the memories of the couple's trips to Japan into the master bedroom. Tranquil in nature, the combination of a sliding wood-framed partition and solid and sheer curtains make the room very alluring. As daylight changes throughout the day, the walls become a canvas reflecting off a panorama of shadows and patterns.
Touring the house, one can't help but notice a sense of history and that shibui is also an aesthetics that finds beauty in the transience: in rough-hewn objects that hint at their inevitable decay; in the asymmetrical and chipped pottery often used in a Japanese tea ceremony; and in the marks and dents on pristine surfaces.
"This contemplative home celebrates the beauty of things imperfect, impermanent and incomplete, because nature is inherently flawed," Vaid says.
The Shibui House is not loud but speaks volumes.