British designer Tom Dixon sheds light on his new collection, and the correlation between lighting and wellness.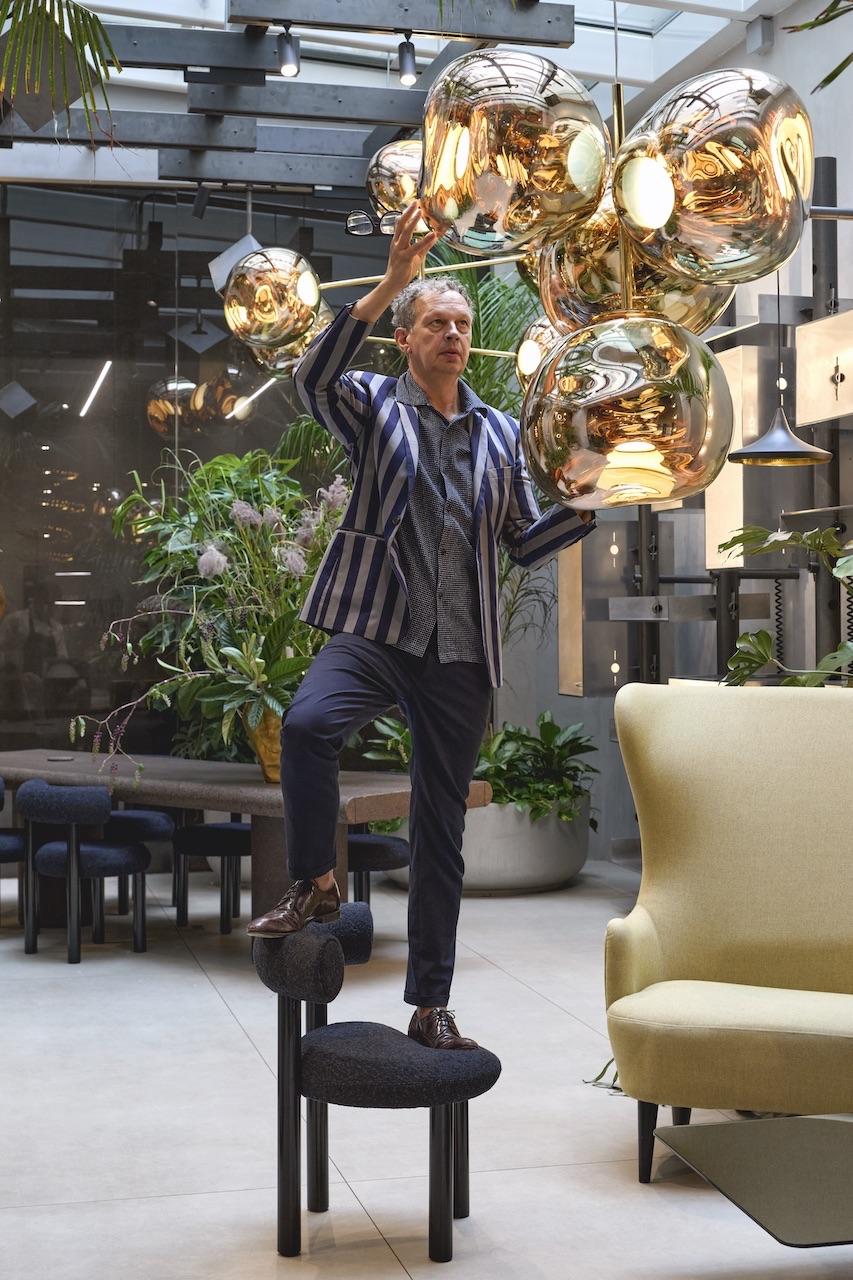 From a metal-bashing artist to a design icon, Tom Dixon, the self-taught lighting, furniture and home accessories creator, who founded his namesake brand in 2002, has had a big role to play in reviving the British furnishings industry, and bringing it to the world.
Works such as the sculptural S-Chair and the organic MELT collection are not only compelling and timeless, but are the centrepieces that are setting the tone for many homes and restaurants across the globe.
While unable to make the Salone del Mobile furniture fair last month, Dixon was still able to unveil his latest collection of PRESS, and a revision of MELT, as part of the grand tour in Europe that kicked-started in Milan last month. We caught up with the maverick designer on the concept behind the new range, and why lighting is a key ingredient for wellness and healthy living.
Could you tell us about the new collection PRESS and its inspiration and development?
PRESS is an ode to industrial glass. Car headlamps and lighthouse lenses were made from this extremely transparent and long-lasting material. The decorative ribbed surface refracts the light source at night and catches sunlight during the day, and the weight and mass of the glass makes it reassuringly durable.
What does the collection say about you as a designer?
I'm more, and more, interested in questions of permanence. I overexpress the materiality of an object in a bid to make it indestructible. I try to remove fashionability, while trying to make the object feel intemporal so that it may have a long life.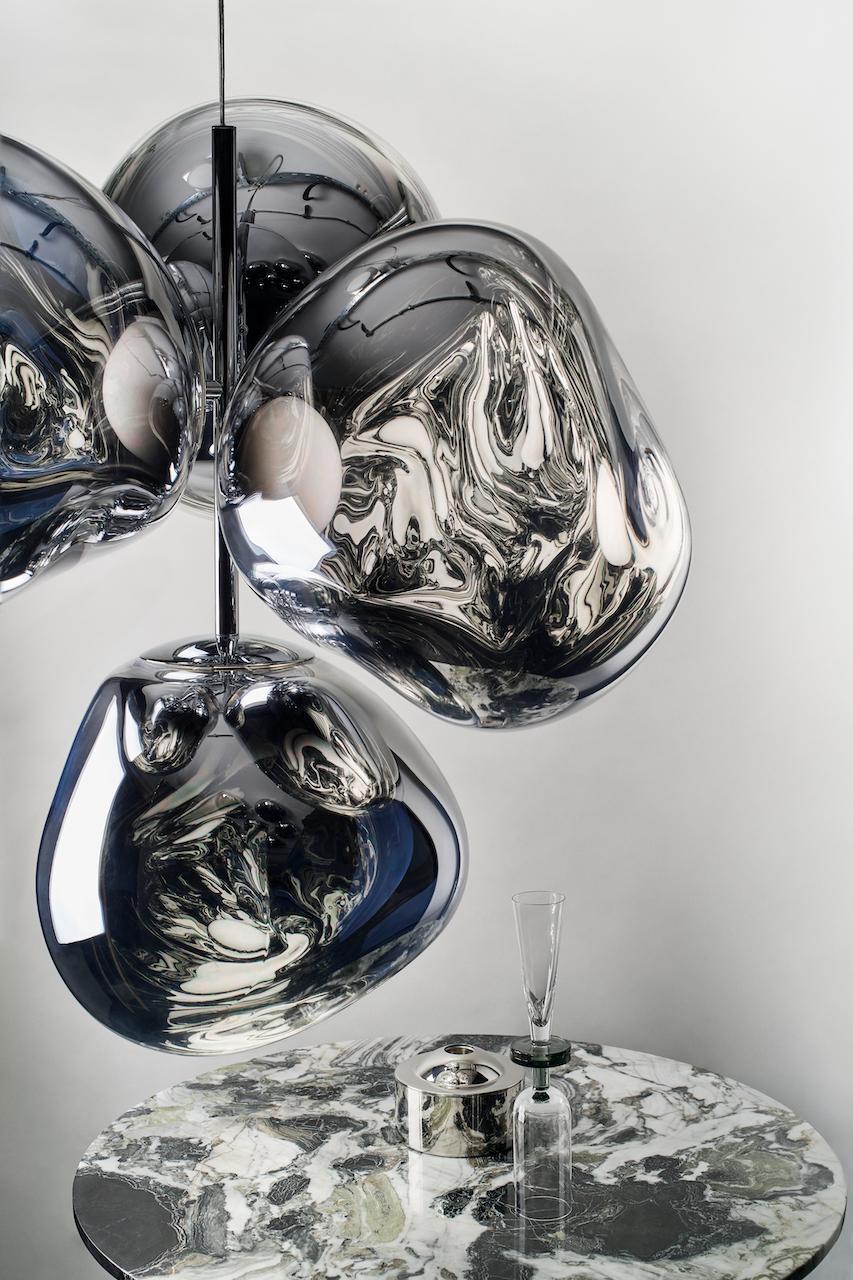 What were some of the technical challenges encountered developing the PRESS collection?
Making sure that we could mould big objects like this was challenging, and also when you are using industrial processes, then sometimes the manufacturer finds it difficult to match our exacting quality and aesthetic standards in things such as surface finishes, etc.
Could you tell us more about the latest MELT collection, and how has the signature series evolved over the course of six years?
We have introduced several colours and made a Mini Melt; we have introduced a flat surface lamp for walls and low ceilings; and we are now making chandeliers for big spaces and smaller ones.
How did you feel about the new format this year with Salone del Mobile, including the new display systems and digital components?
I didn't get a chance to go! We were busy at our space, The Manzoni restaurant in Milan, so I really wasn't able to make the trek to the Salone. Obviously every company is having to make a swift pivot into being better at digital, but that was a transition that was already happening anyhow.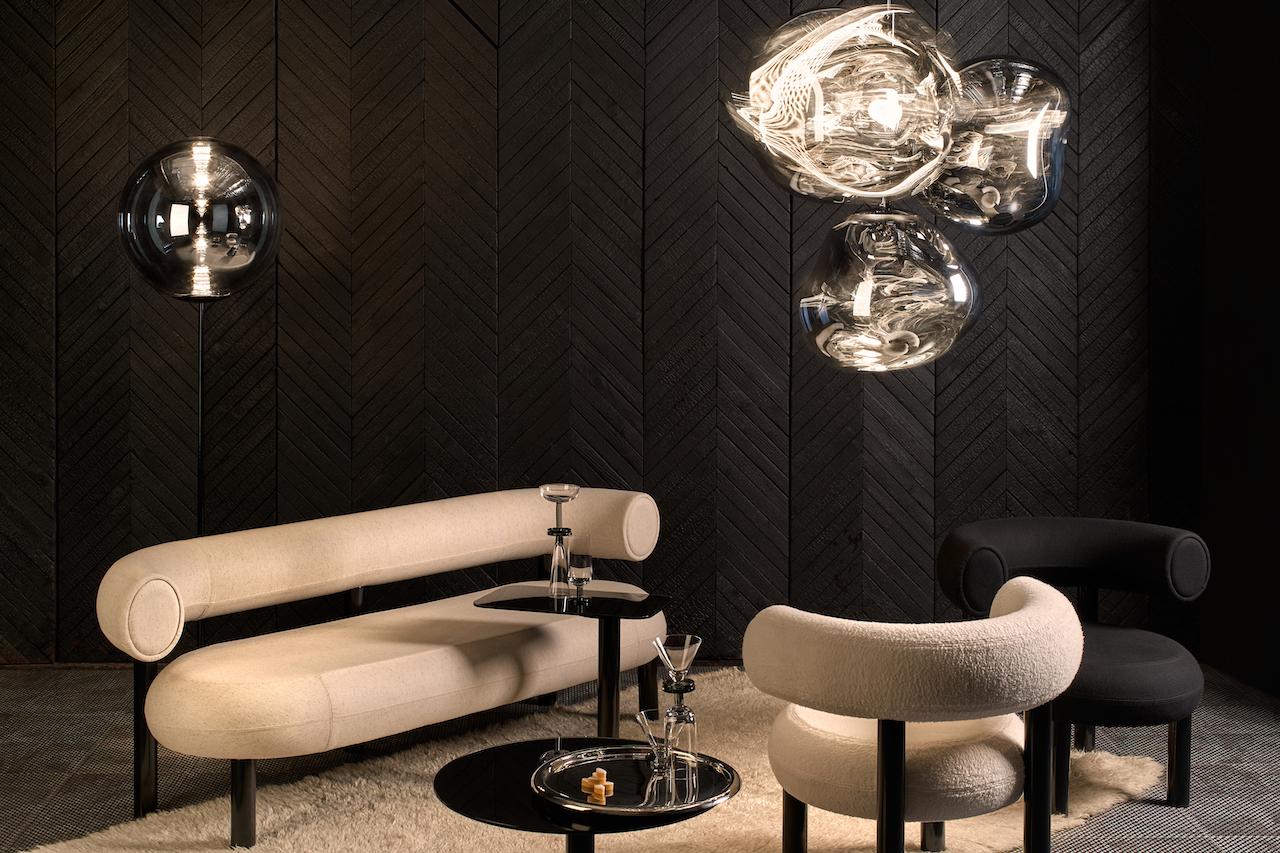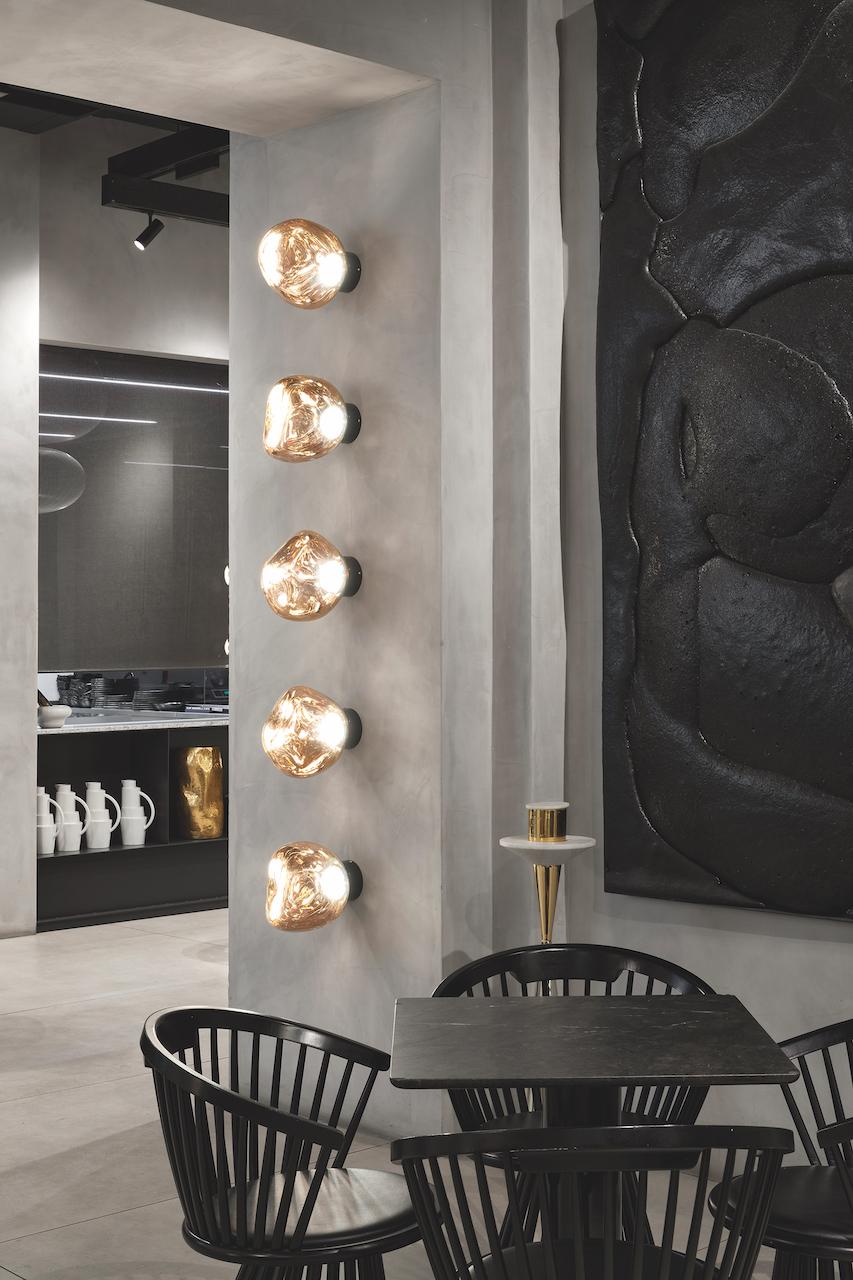 What does wellness mean to you?
Having space and time to breathe. Surrounding myself with people that I get on with, and eating well.
How much do you think home lighting contributes to our health and wellness?
It's one of those intangible things that most people don't usually notice unless it's done badly. It's been shown in many scientific studies to have huge impact on sleep and depression especially in less luminous countries. I think it can also have a calming effect when done properly.
What's your design philosophy? Has it changed during your 19-year career?
Yes and no – I still have the same obsessions with materials and manufacturing processes and I love a factory or learning a new craft, but I like to think that my breadth of interests have broadened. I still like to observe a new project through a childlike and naïve perspective rather than as an expert.
The biggest lesson you have learnt from the global pandemic?
That there is something beautiful about "local" that we were ignoring – in food, in community, and at work.
What made you choose to work with light fixtures in the beginning?
It was accidental really – I was working on lots of distinct furnishing typologies, but lighting is the place where people are prepared to be more modern and more daring than in a lot of other bits of the home, so it was the place I could innovate the most.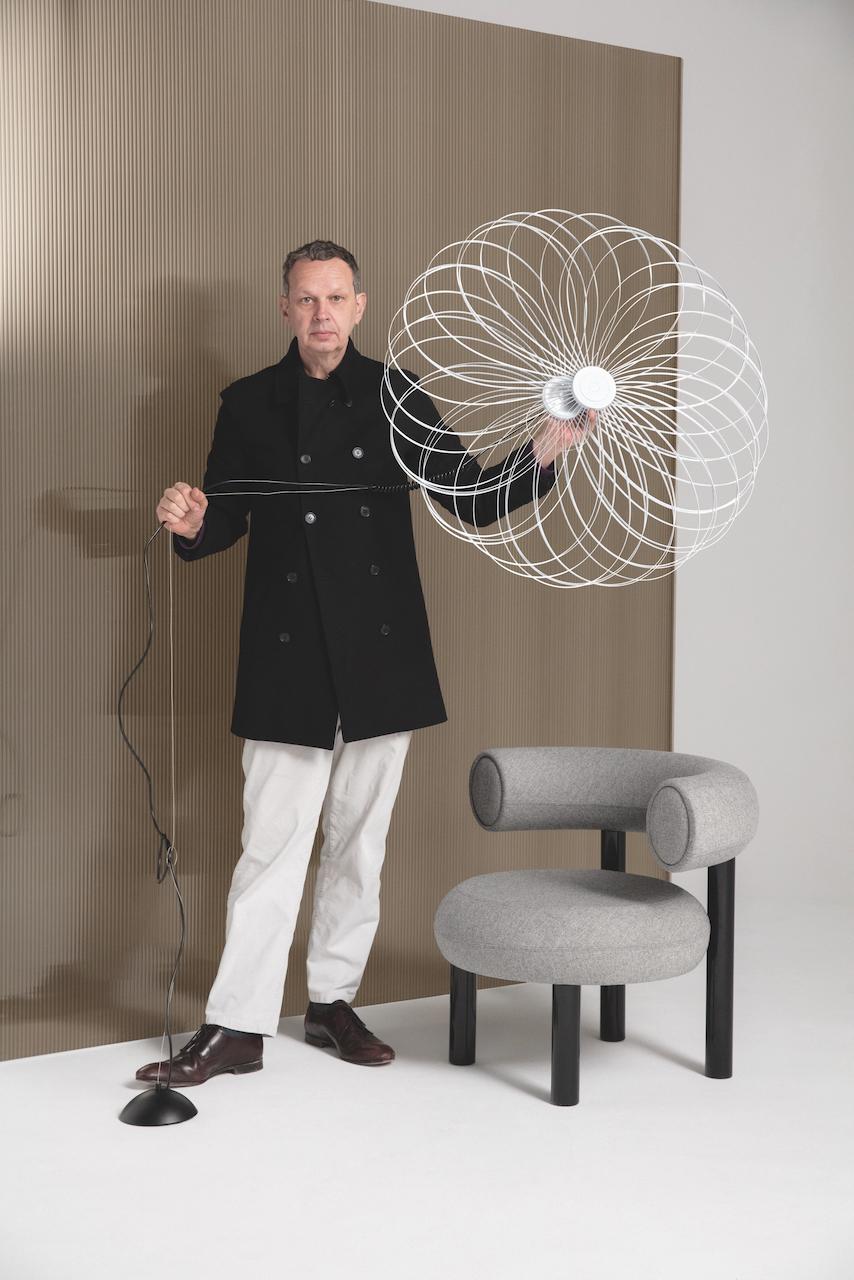 You mentioned you're pretty hands-on with the manufacturing process. Which part of the development do you enjoy most?
I love the first prototype, I love the discussions with the engineers and the craftsmen to see if we can make it better.
What excites you most about lighting?
It's a sector in full transformation from the electrical light to electronic light and we are able to design new and exciting objects as a result – new sizes and shapes of light source, no heat, and lots of savings in energy consumption. Then from an interior design point of view, there are so many possibilities in illumination that were impossible before LED came along.
One object from your home that you cannot live without?
My bass guitar.
How active are you on social media?
I dip in and out, mainly on Instagram.
What would you be if you were not a designer?
A chef or musician, architect or sculptor, anyone that makes stuff.