Our perceptions of the world and things that were once familiar to us are constantly shaped and reinvented by the ever-evolving technology.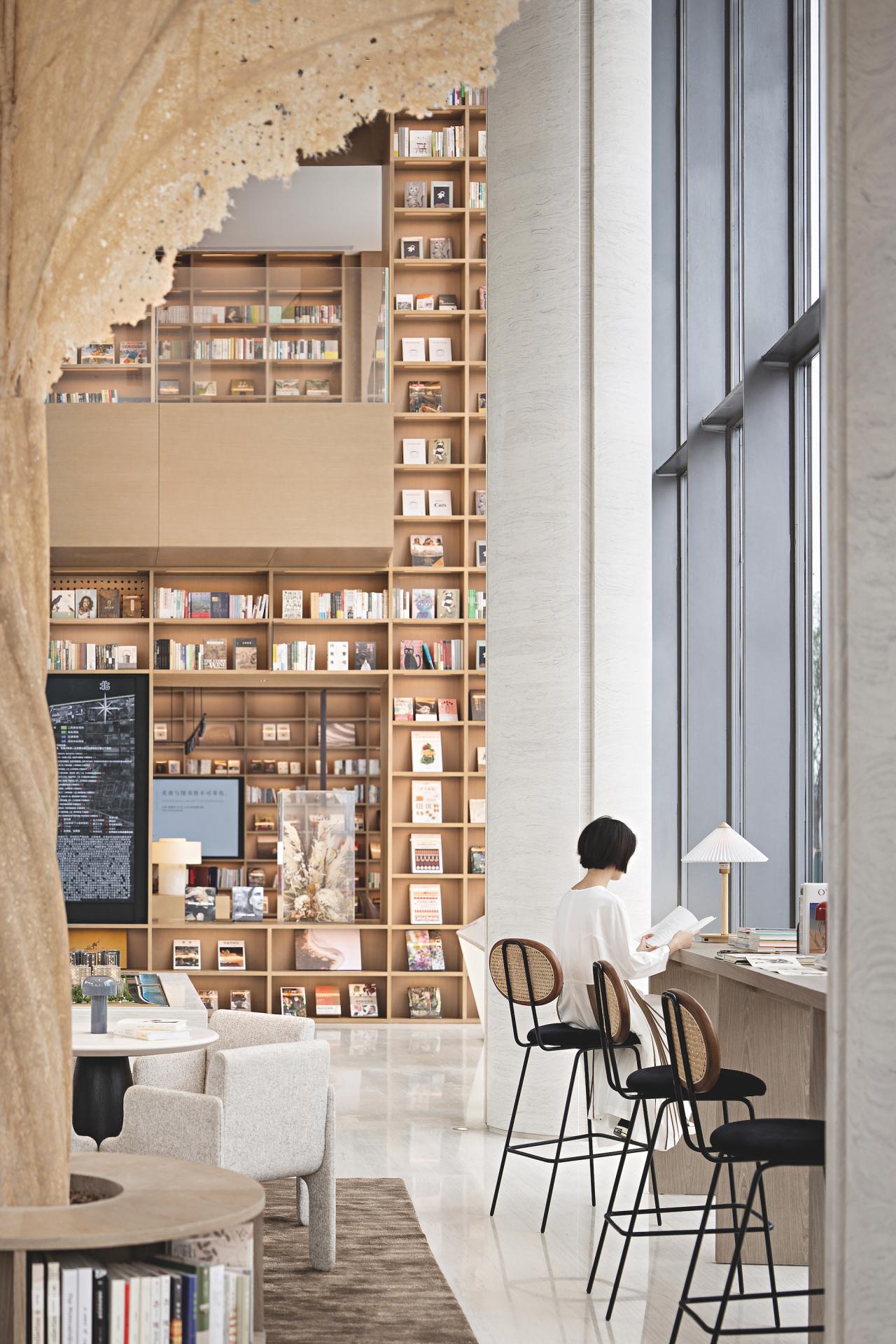 While design can be a subjective notion, creatives from around the globe have been working relentlessly to imbue designated surroundings with their unique aesthetic responses.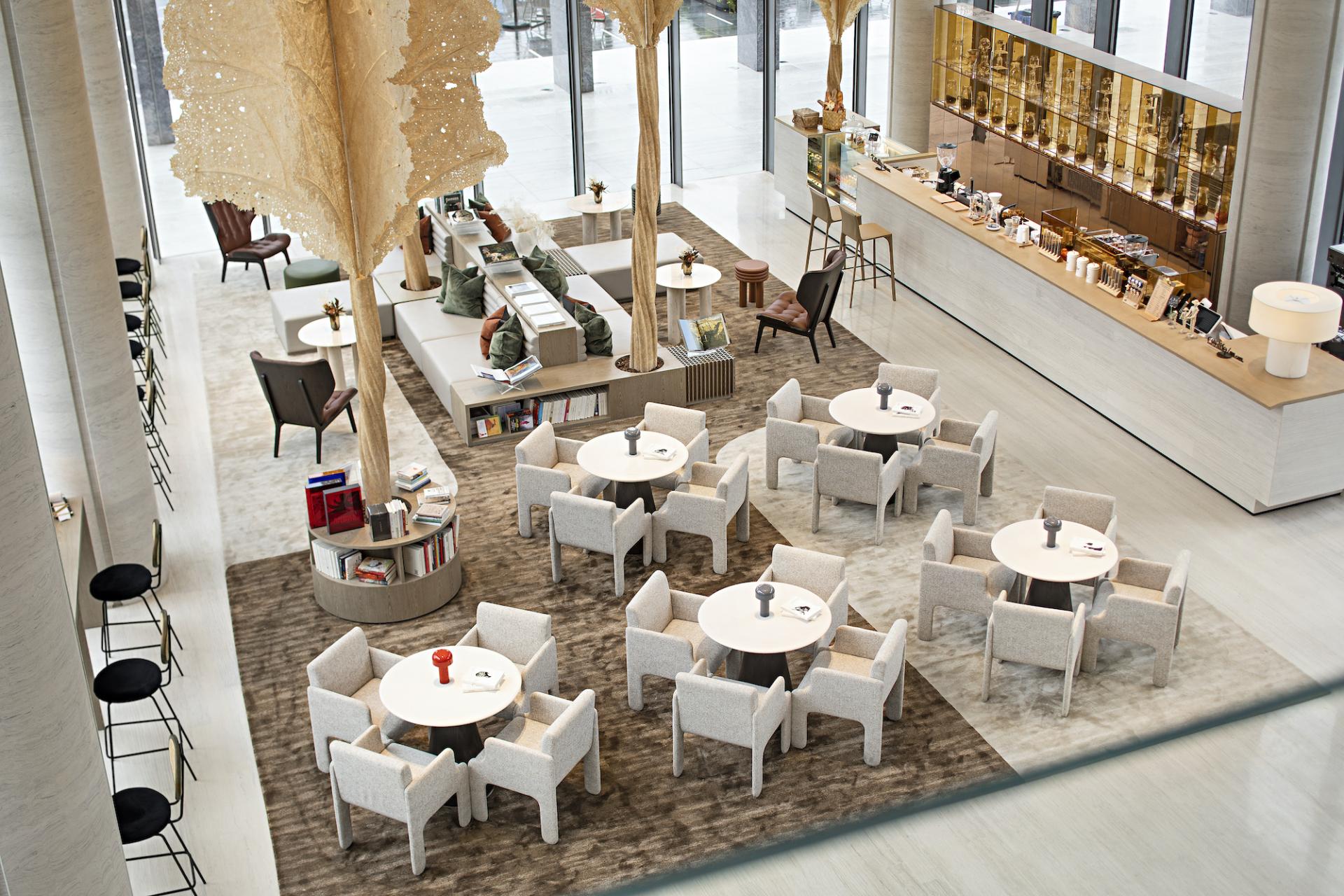 Huang Jianfeng, founder and creative director of ONE-CU Interior Design Lab, believes that a successful design solution and consulting service relies heavily on the narrative between time and space. When the creative practice was tasked to conceive an original identity for Hangzhou Vanke to set the property sales center apart from its kind, it was a natural decision to tailor a bespoke design language that could evolve with time. "Conventional property sales centers can no longer satisfy the demands of modern consumers. Advanced services and experiences are the effective way to make it look less like a typical sales center. As the client welcomes both buyers and non-buyers, the spacious venue now embodies several layers of identities and serves as a community space," says the brain behind ONE-CU Interior Design Lab.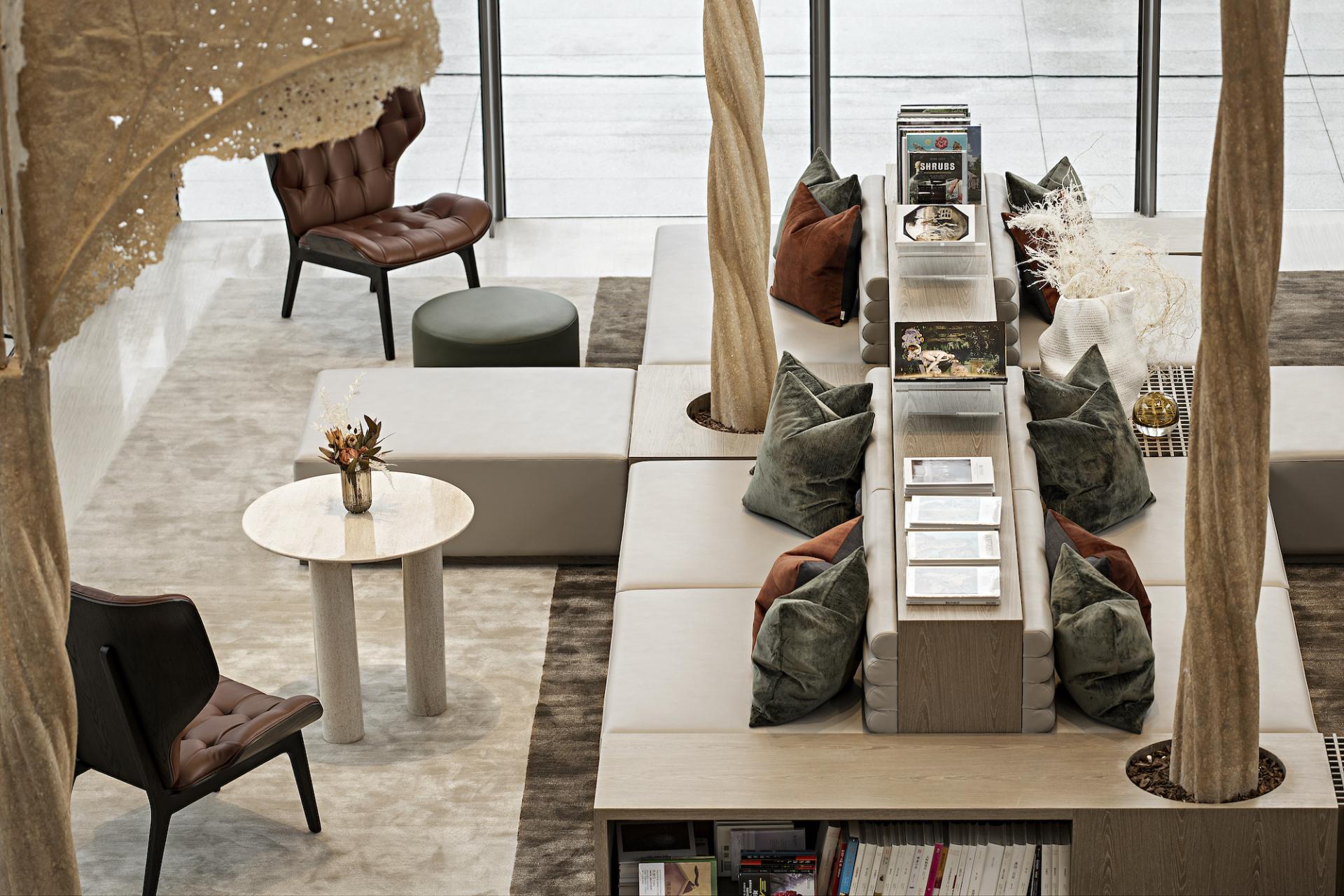 "We approached the project as an innovative experimental model integrating multiple scenes – a public and commercial space that could blend in seamlessly with its surrounding environment and atmosphere on a spiritual level, precisely."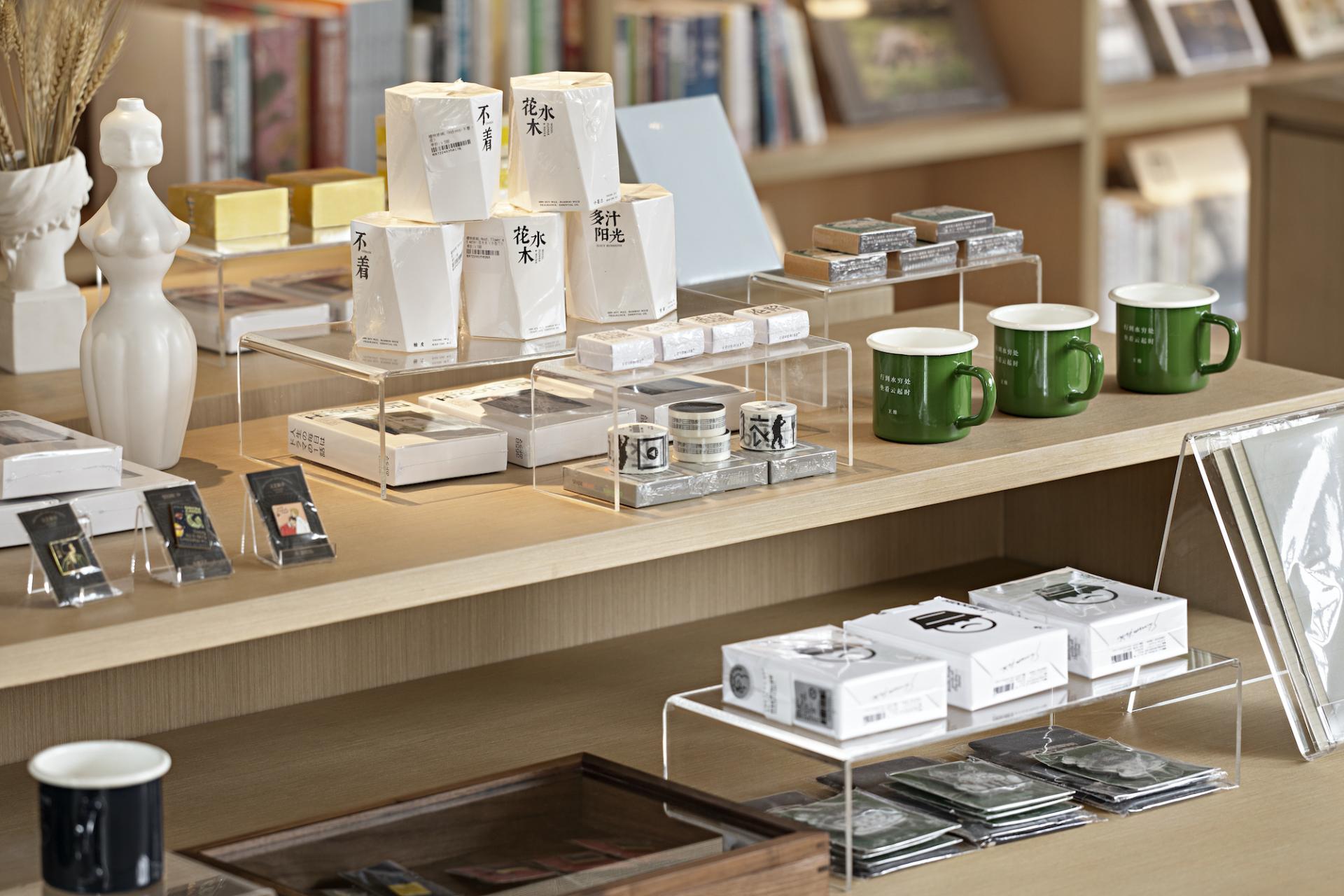 Hangzhou Vanke · Qiantang Oriental CO-Life Experience Center was subsequently born to address the changing consumer behavior. By incorporating the venue with four themes: coffee, books, food and art, the design team strived to create a bespoke sense of belonging and complete the developer's user-centric and community-centered operation concept. "We hoped to evoke emotions and stimulate interactions among time, space, people and objects with the multimedia venue," the designer continues. "To establish a sense of arrival, we adopted large French windows for the entrance to give a glimpse of what's inside to attract passersby. We also brought in gigantic tree art installations to add visual interest."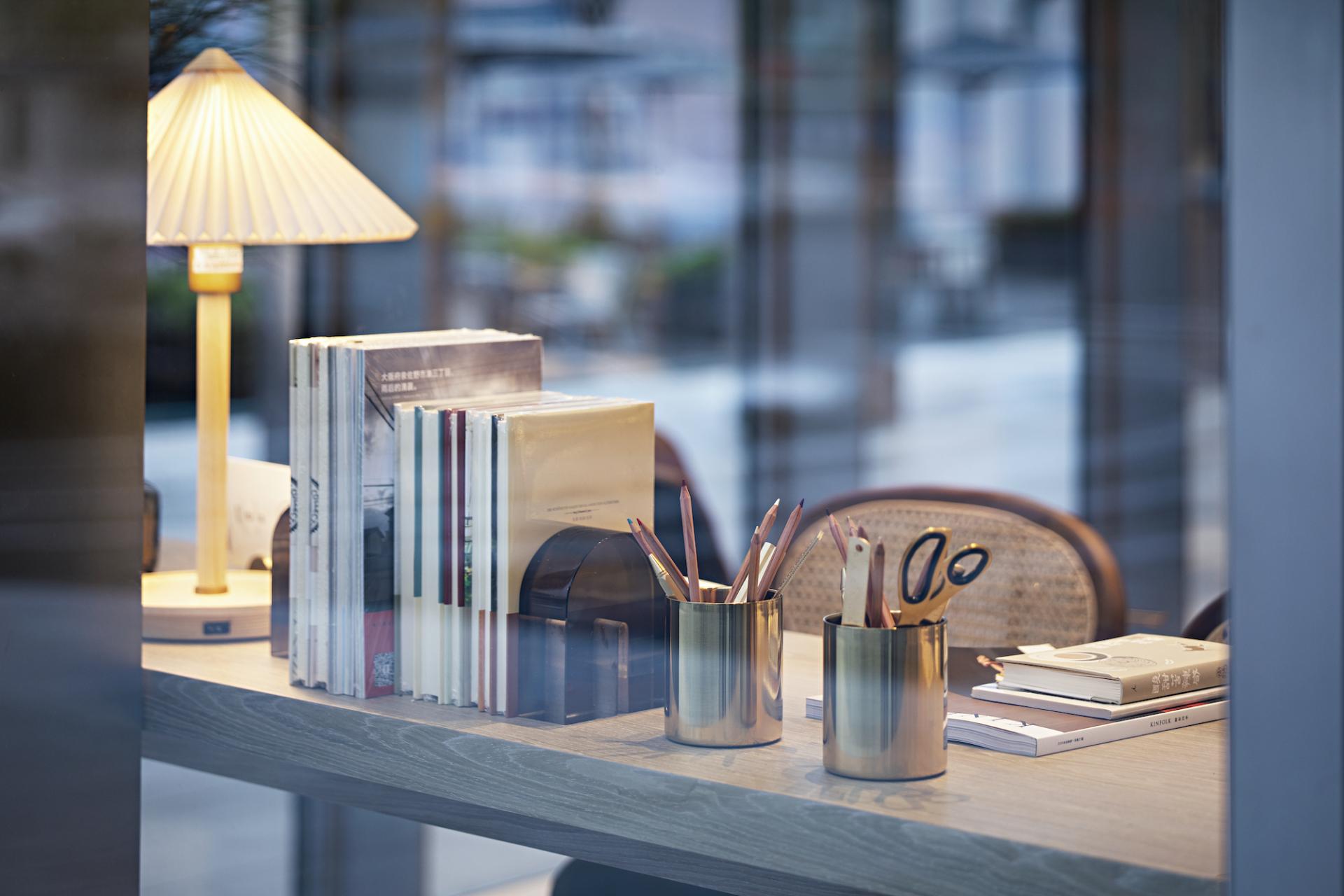 In the same breath, a series of ceiling-to-floor bookshelves are in place of solid walls to connect the first and second floors. Intriguing openings pop up here and there on different sections of the "book walls" to create transparent flair and arouse curiosity. Complete with a spacious open bar, visitors are welcome to brew themselves a hot drink or simply wind down and exchange ideas with one another. Underneath the relaxing negotiation area is a meticulous collage of sumptuous rugs that separate and connect different zones to ignite interesting conversations.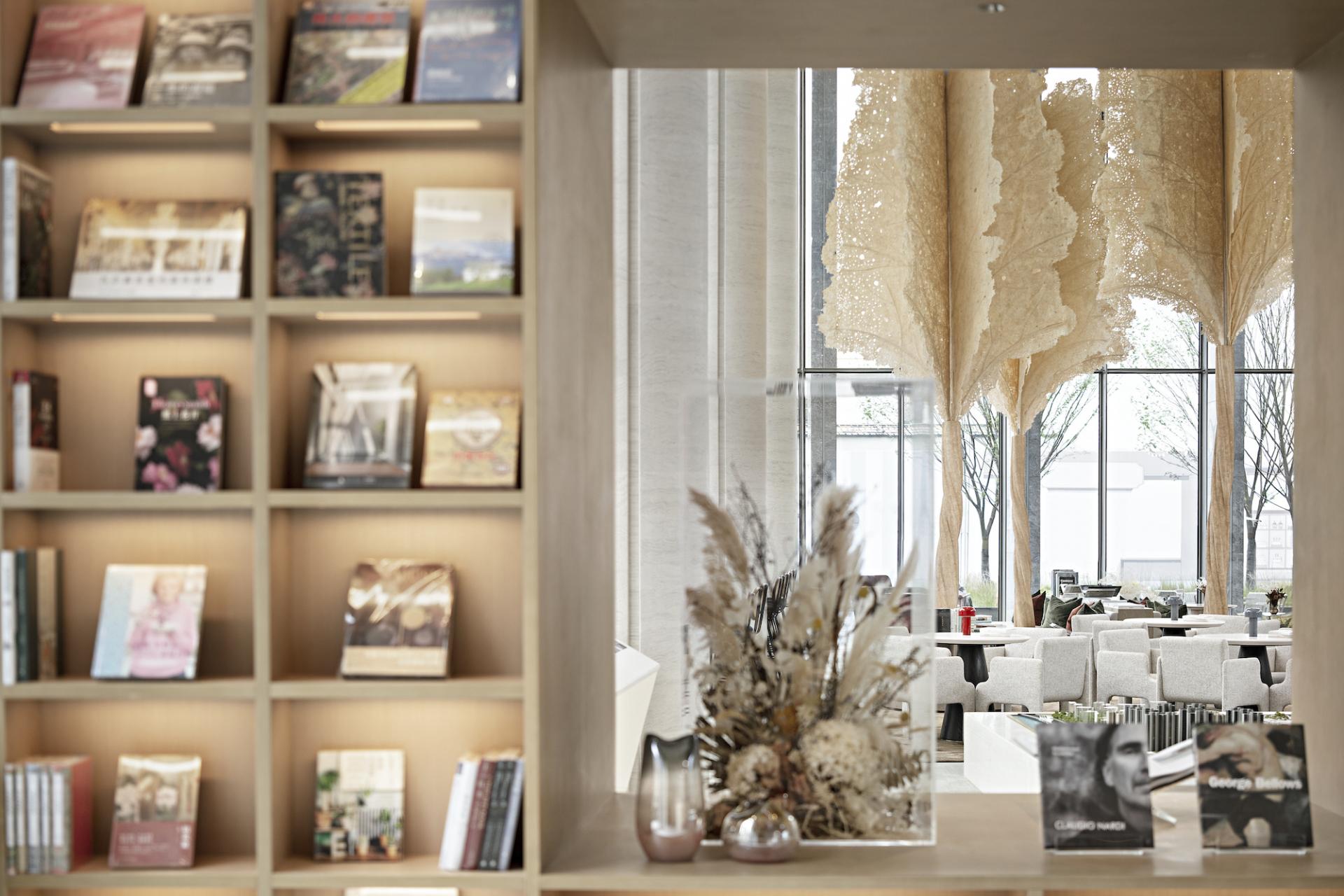 A delicate illumination solution also plays a vital role as light and shadows conjure up a fluid rhythm to set a characterful background for the venue. By blurring the boundaries between indoors and outdoors, visitors will find themselves quickly immersed into the holistic experience and explore endless possibilities of life.