Hotpot has become somewhat of a religion in this part of the world – especially the chilli-drenched cooking style originating from China's southwestern part of Chengdu, where the foggy and humid temperament is conducive to digging into a pungently spicy, tongue-numbing feast of Sichuan-style mala hotpot.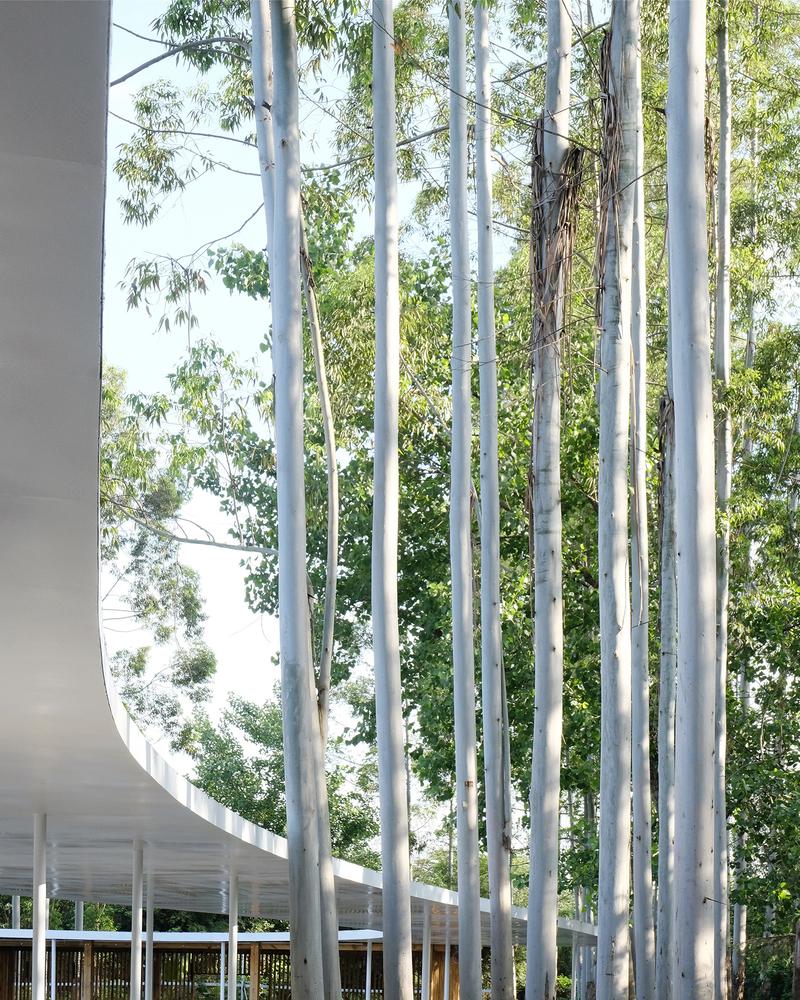 And in 2018, acclaimed design firm MUDA-Architects was tapped by Sansheng Township to conceive a hotpot restaurant in the heart of Chengdu, nestled on a lotus pond within a verdant eucalyptus forest and ecological resources, that elevates any meal there into a truly poetic experience.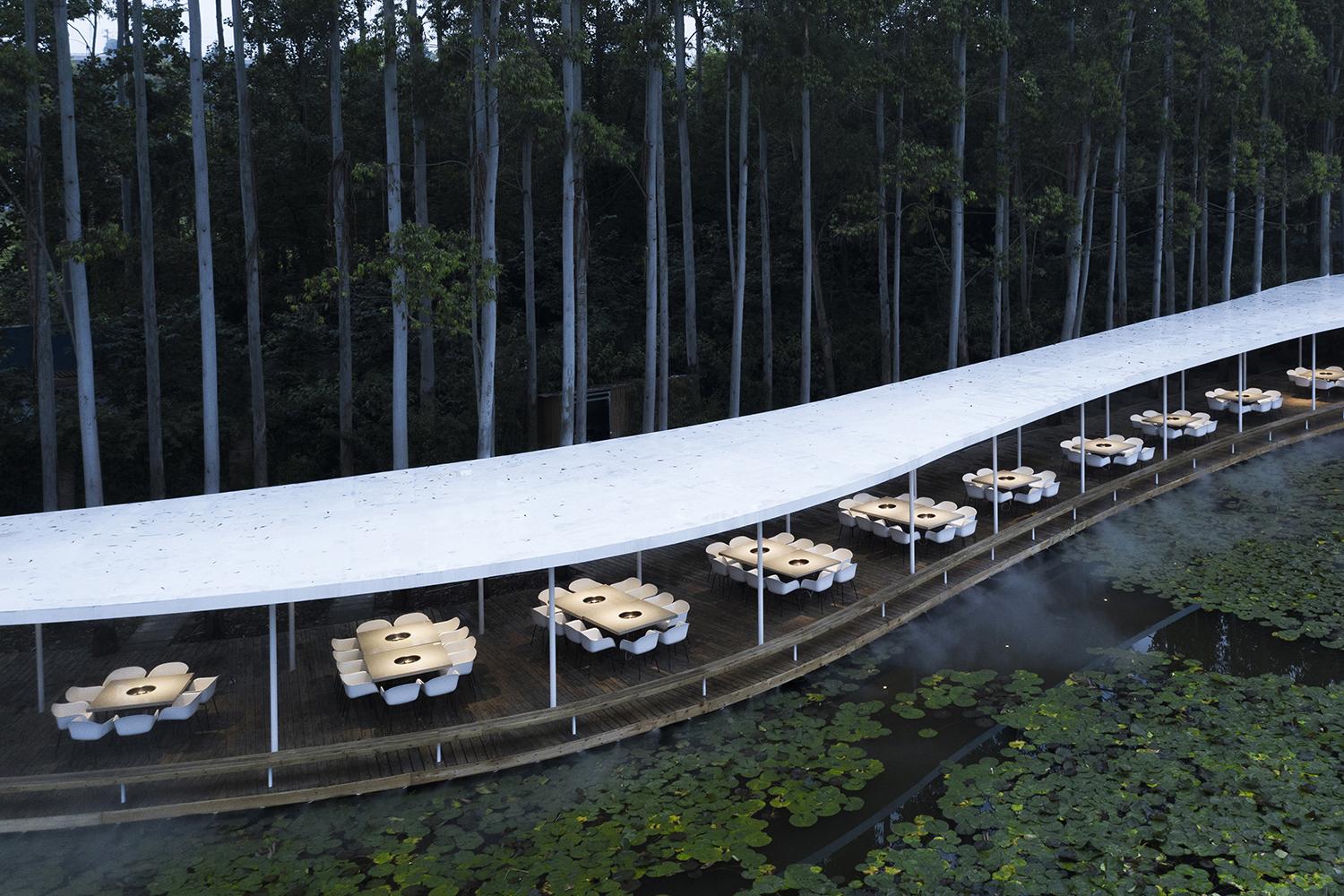 The result? The newly unveiled Garden Hotpot Restaurant – constructed with a circumference of 290 metres and height of 3 metres, the restaurant is aptly named to reflect a space where its natural landscapes do not merely sit stagnant as decorative vistas, but instead actively meld into the structure.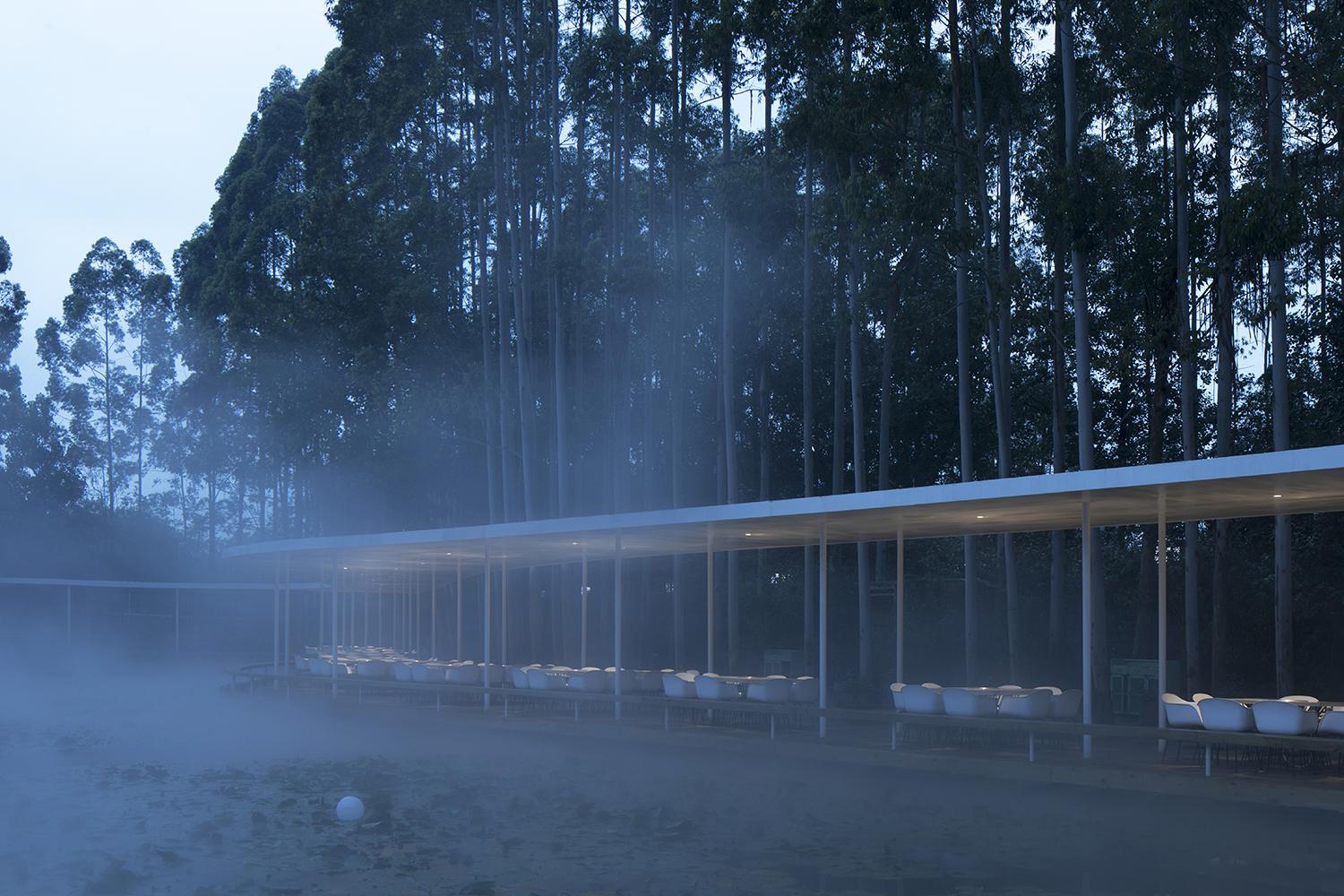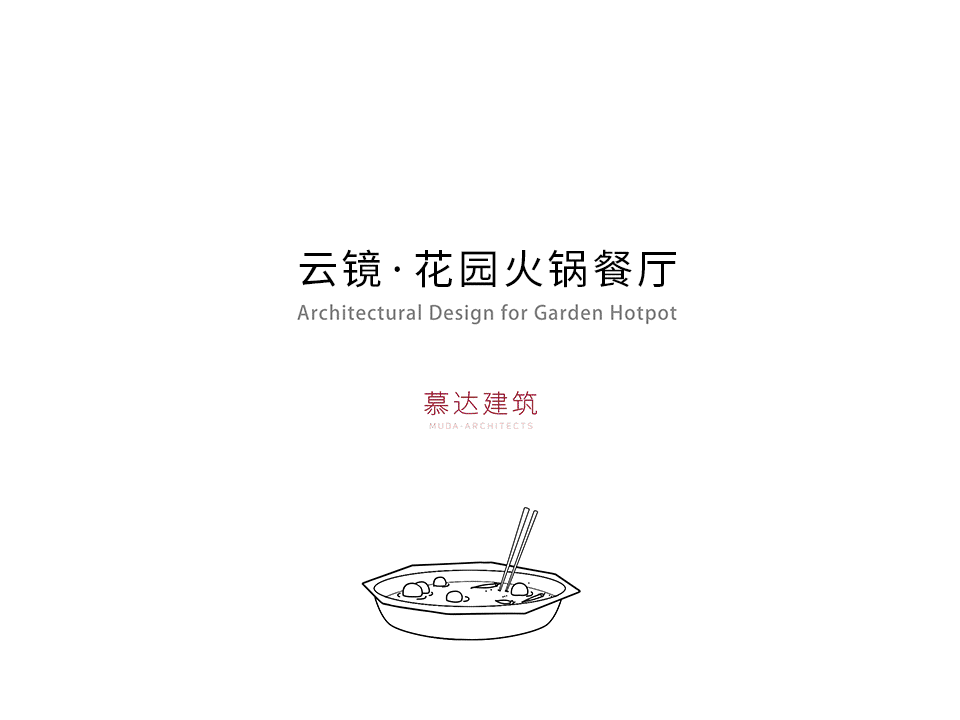 In fact, the beautiful natural environment was the key inspiration for the team at MUDA-Architects, who spent an extensive period manually mapping the site and took precautions to minimise human intervention of the site. The very silhouette of the restaurant mirrors the ebbs and flows of the lake it sits on, as the waves wash up against the raised anti-corrosive wooden platform which meanders through trunks of eucalyptus trees elegantly.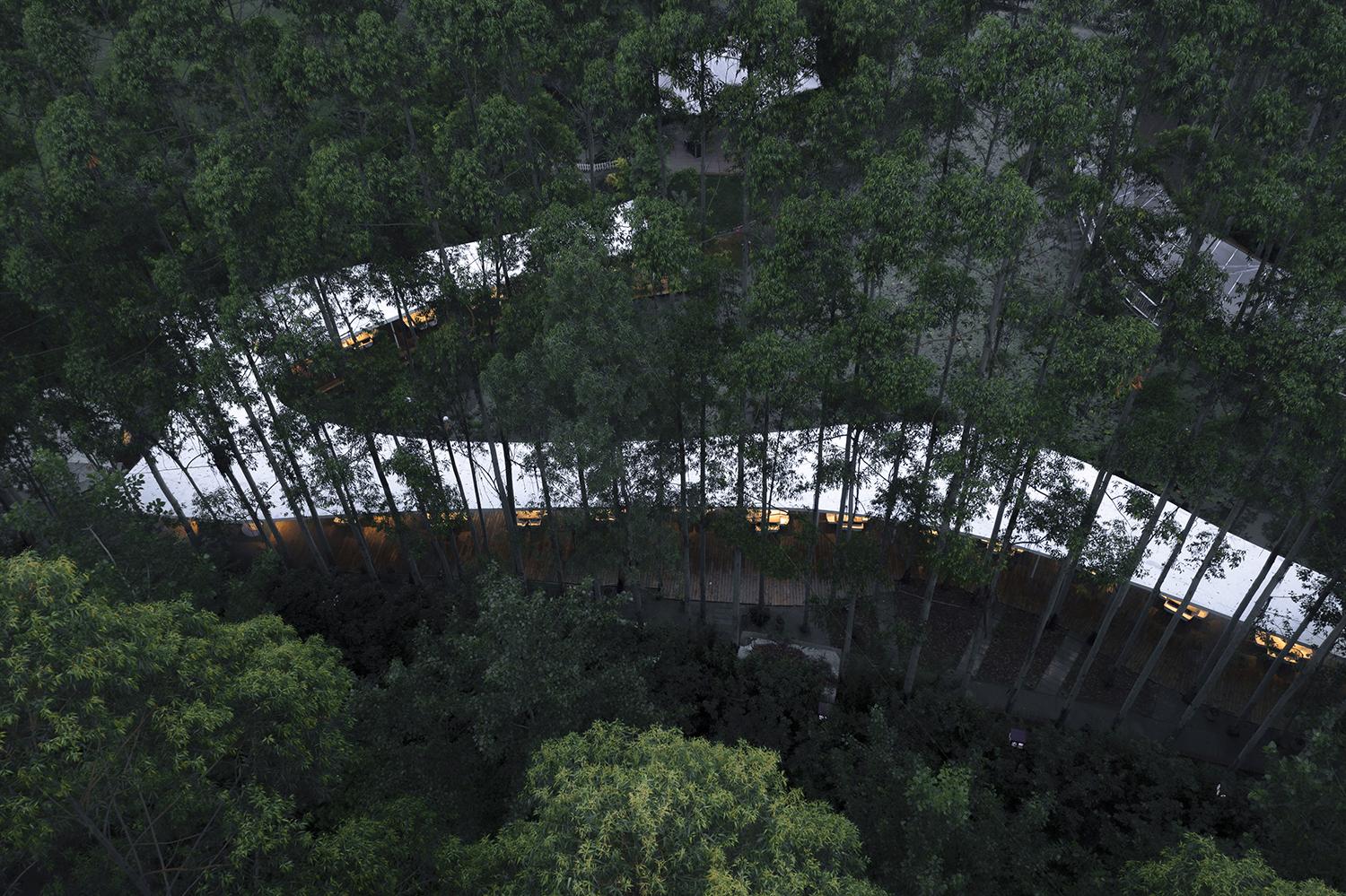 The entire restaurant is built sans walls, and is instead supported by the many three-metre pillars that hold up its striking roof canopy made in white paint-coated steel, allowing guests to immerse in the environment made even more picturesque by the steams and mists that add a slight veil around each table.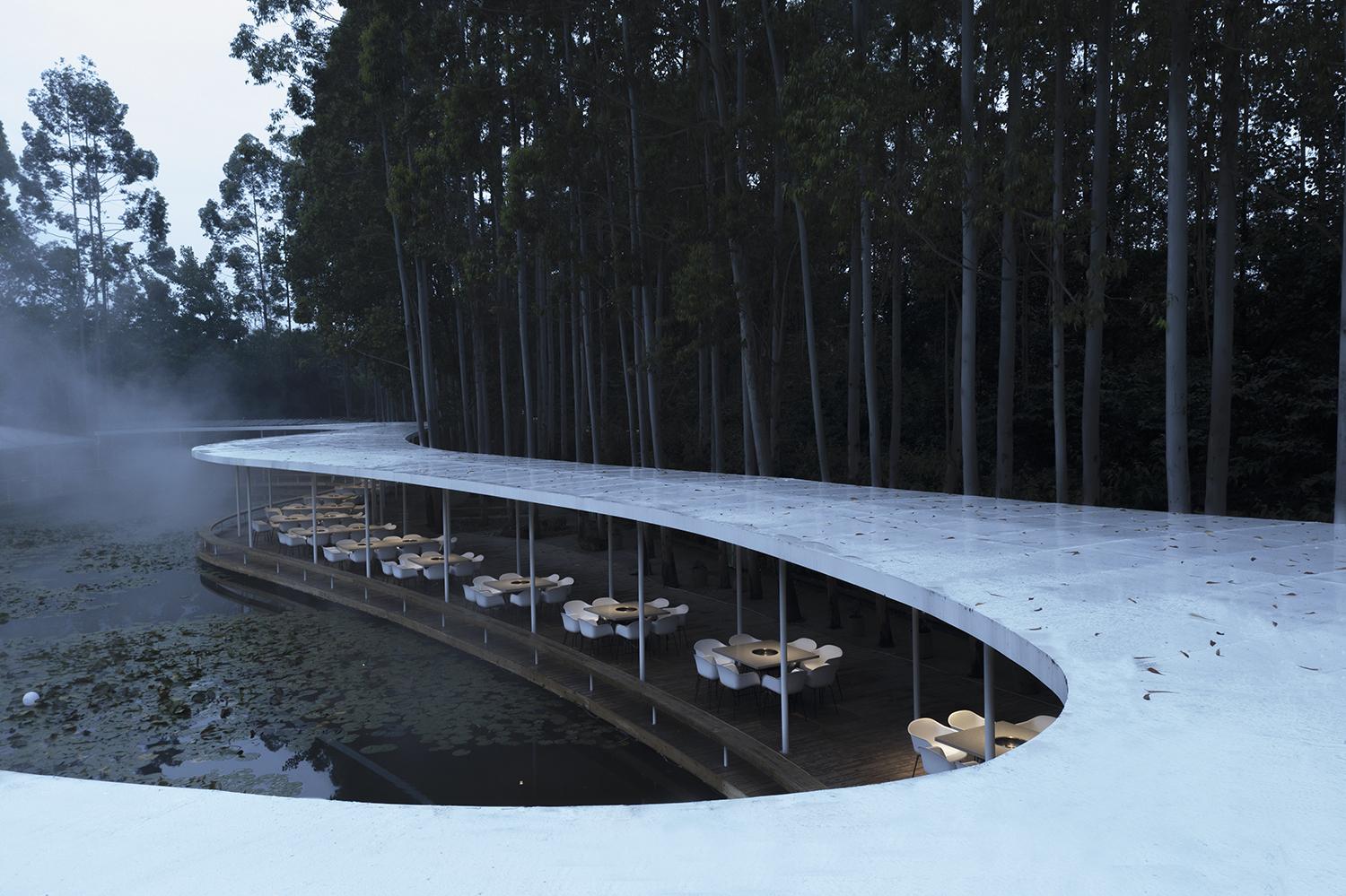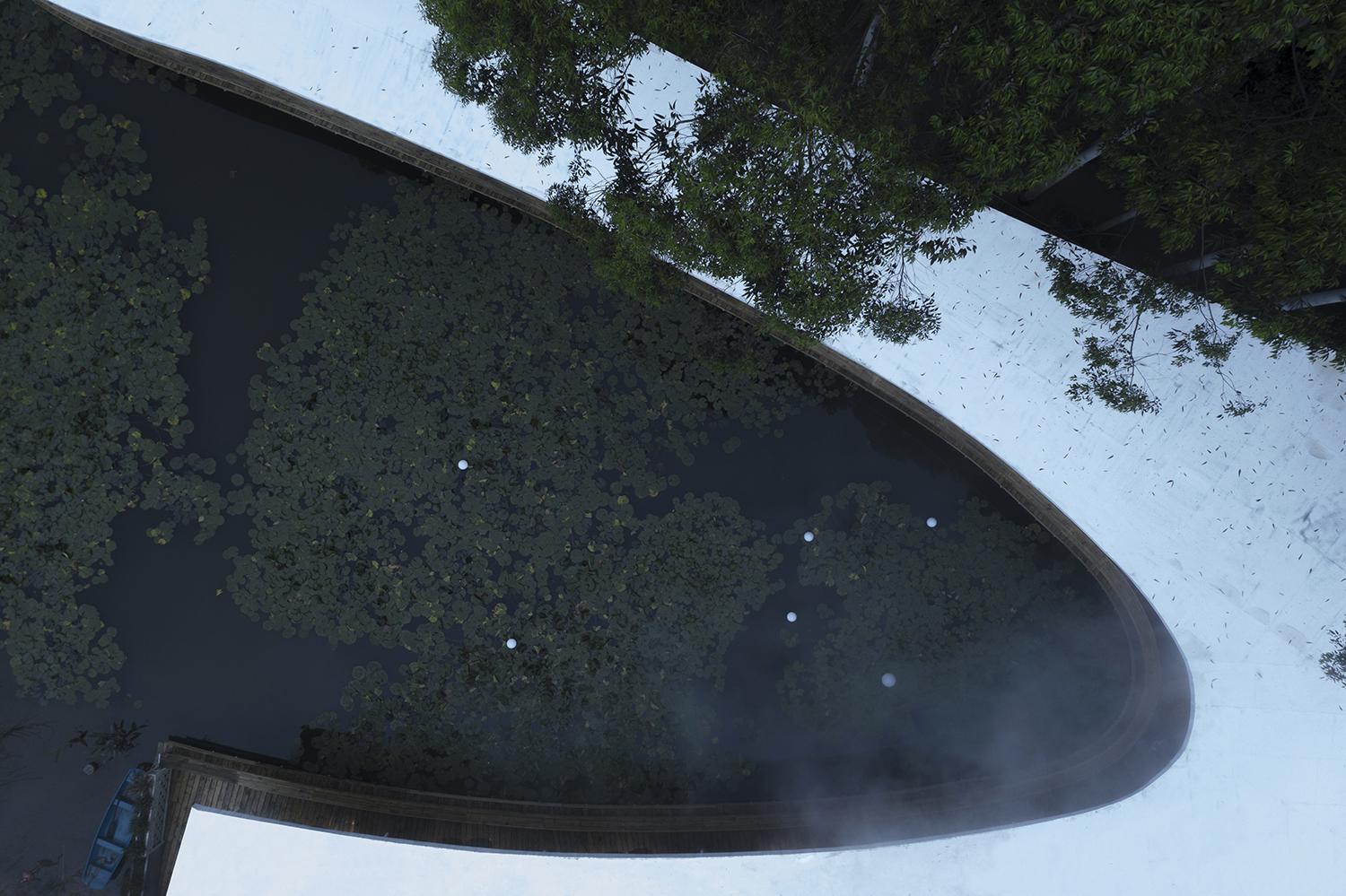 The curvaceous and open-air structure also gives way to dynamically different views that could be enjoyed throughout the process of strolling along the sprawling restaurant.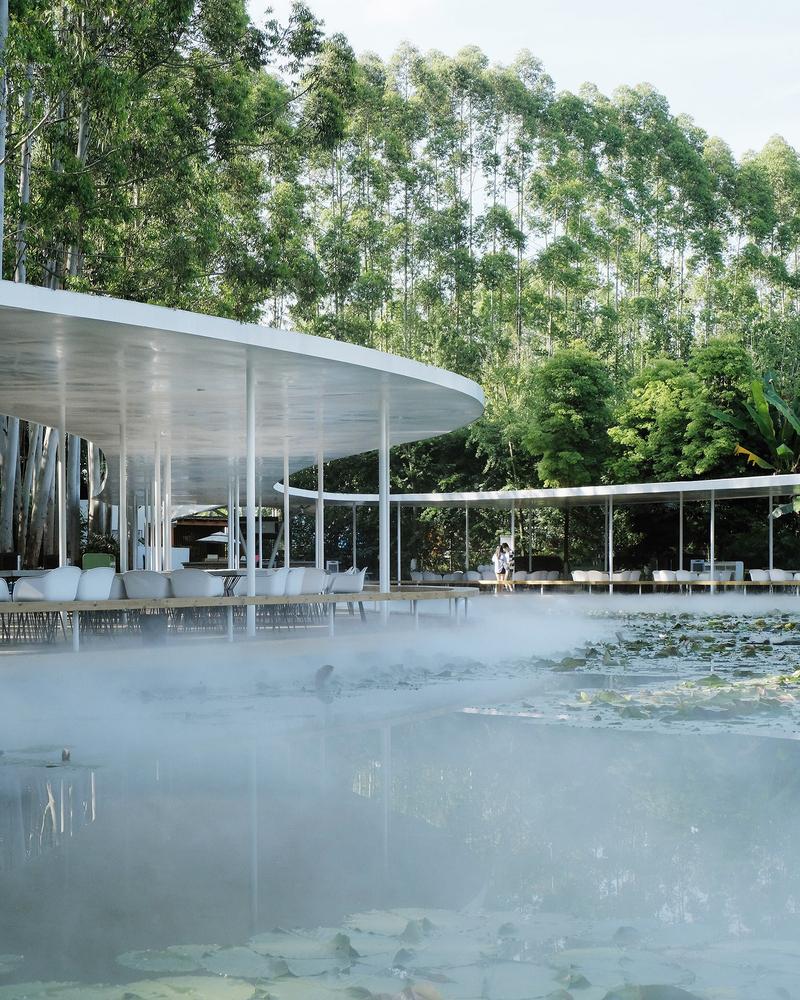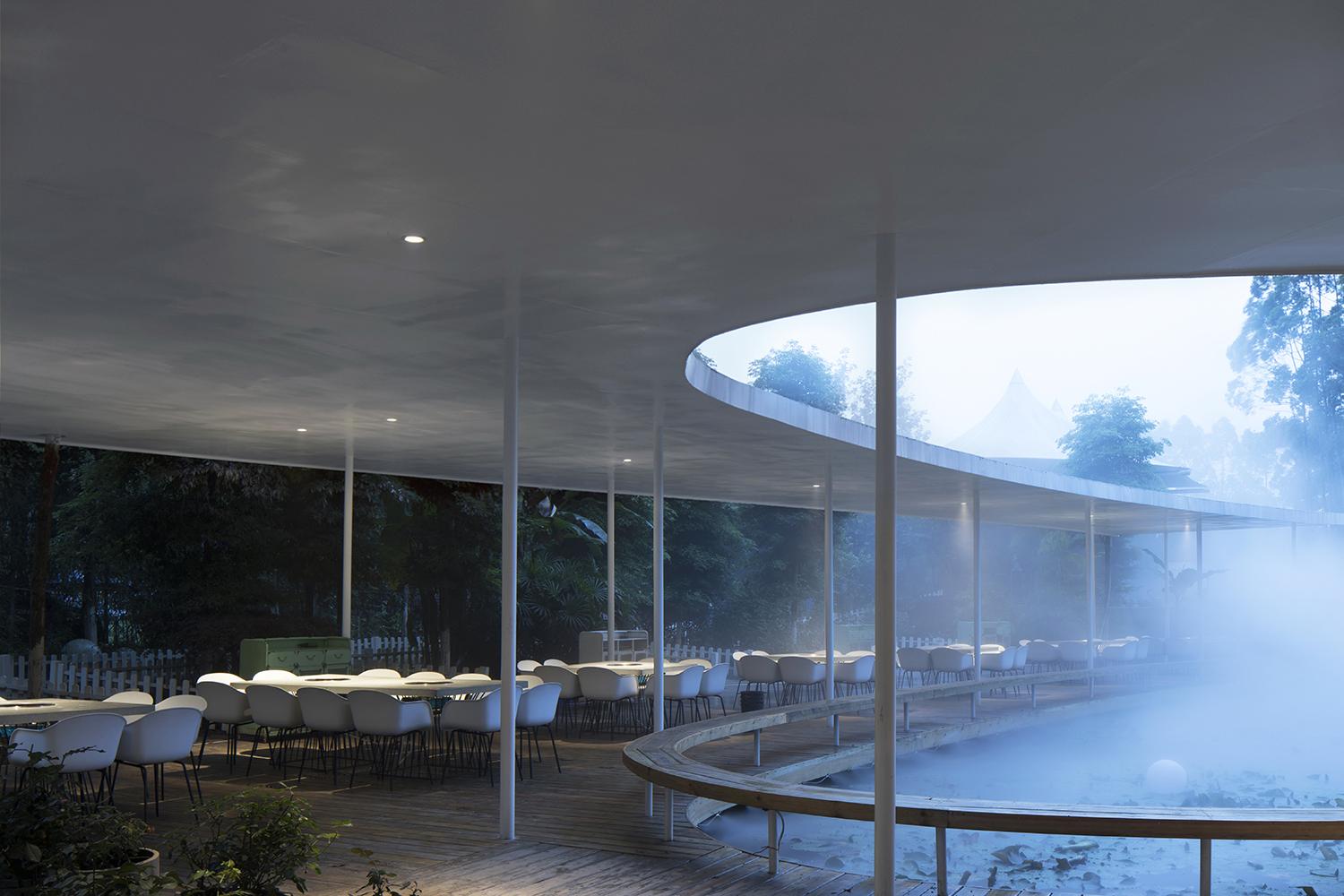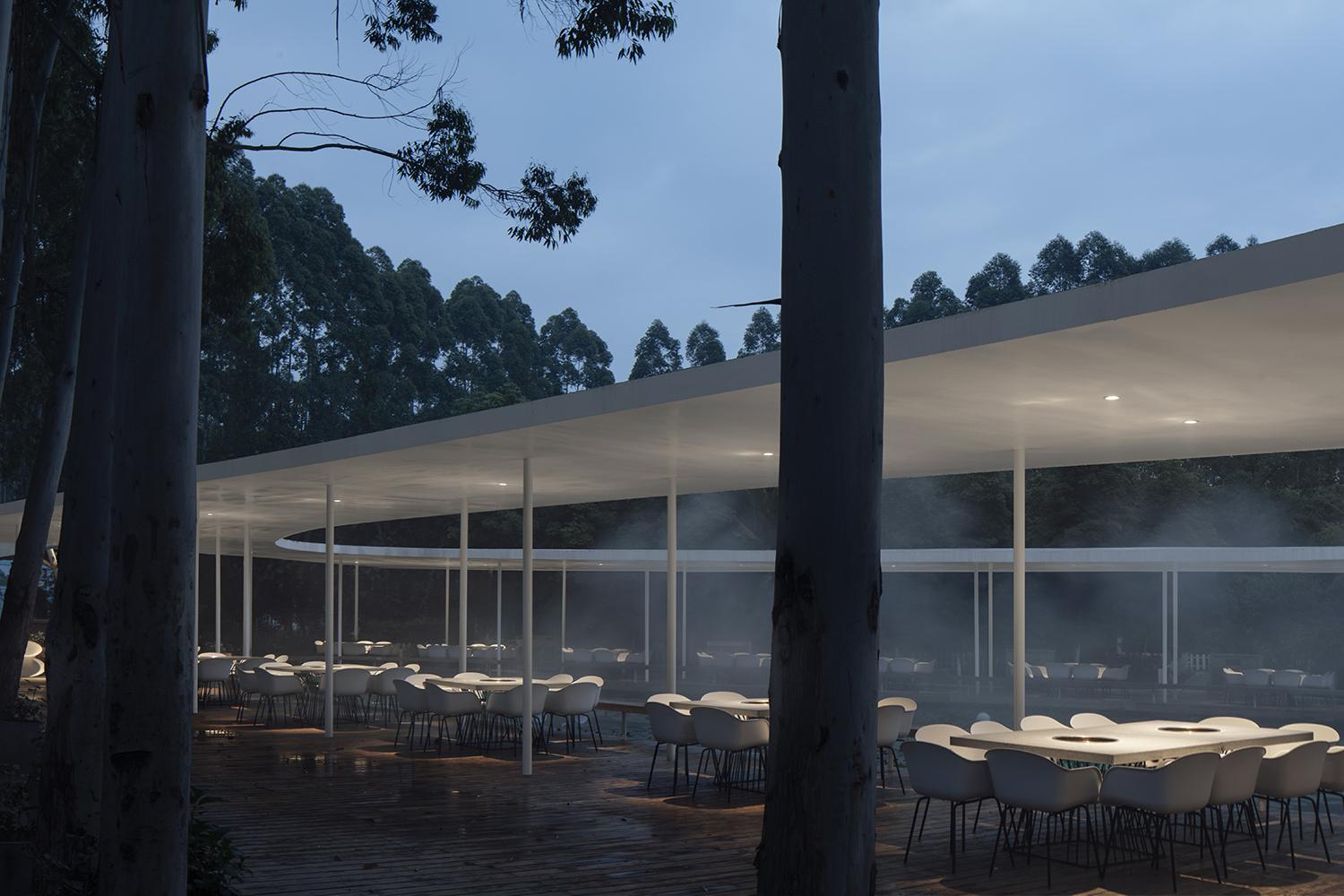 Near impossible to believe is the fact that this striking construction was built with barely any professional knowledge or tools from the construction team, made up of local migrant workers. An experimental project for MUDA-Architects in small-scale, low-cost architecture, the team simplified complex structural nodes, made strategic adjustments, and employed steel structure welding technology that reduces time and cost.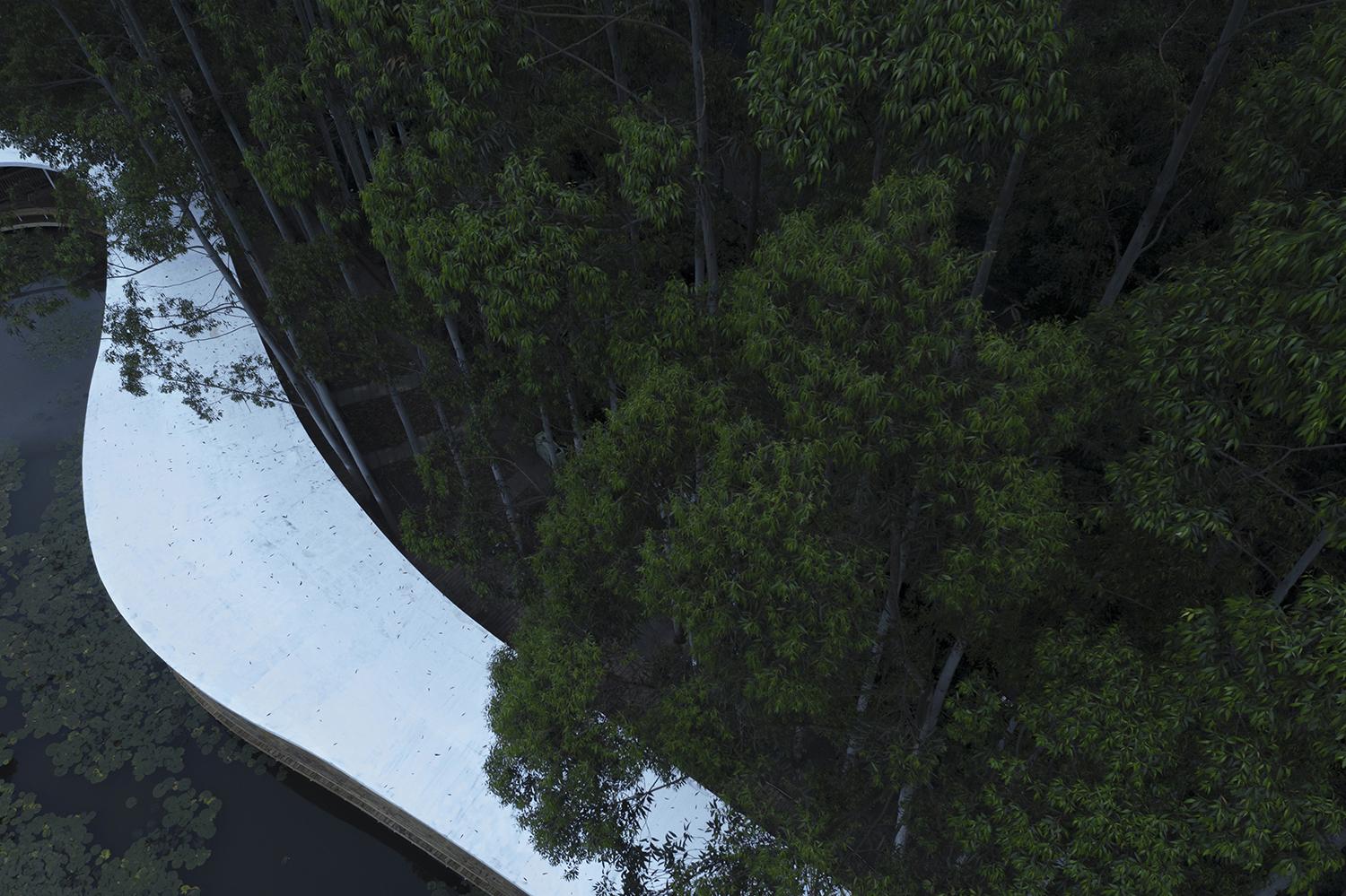 One would have never been able to tell otherwise; the Garden Hotpot Restaurant is a stunningly innovative and cohesive restaurant that redefines a hotspot experience.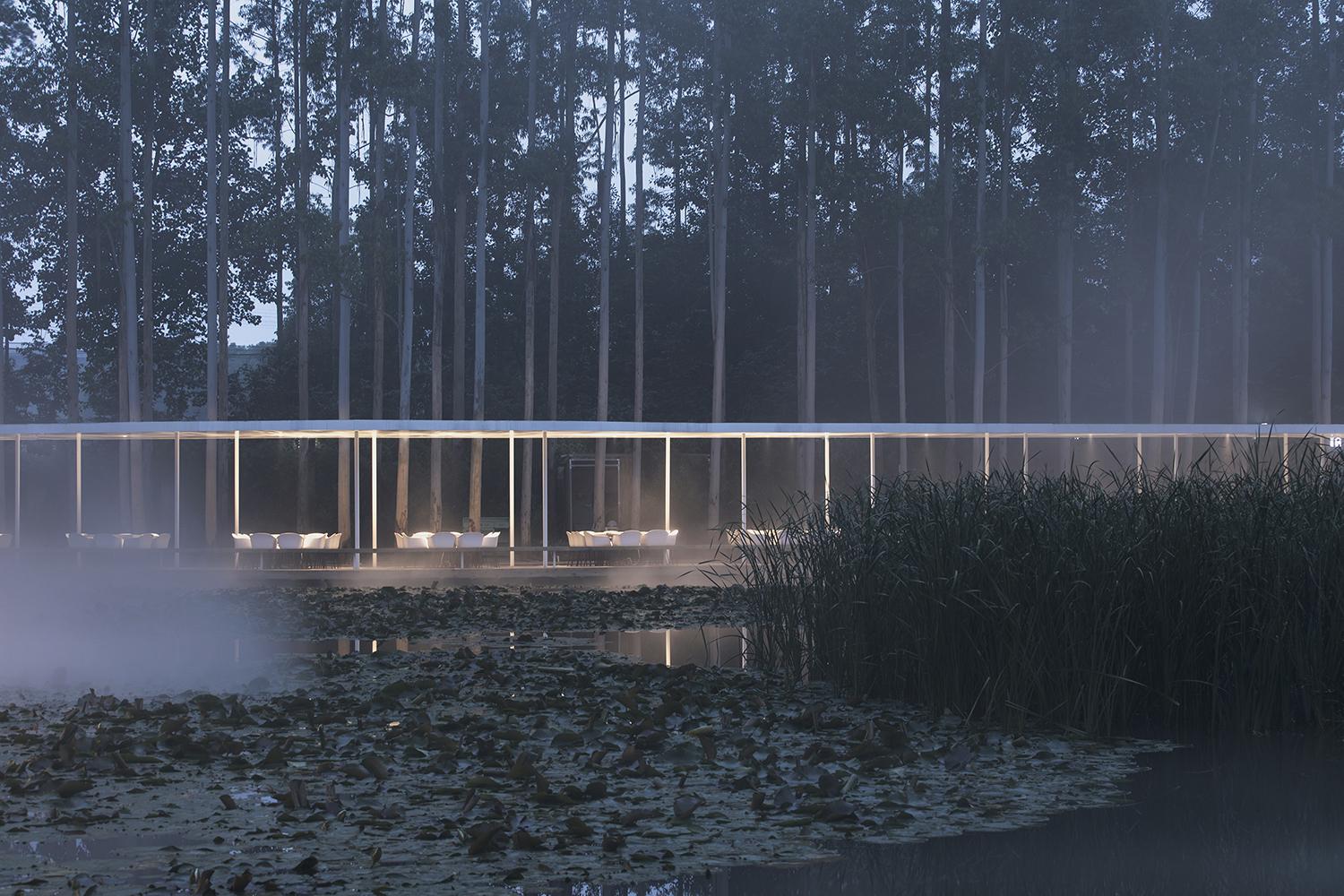 Photos via Arch-Exist