Shawn Hiltz, strategy head at Tai Ping Carpets, fuels his passion for interior design with this eclectic, art-filled Mid-Levels home.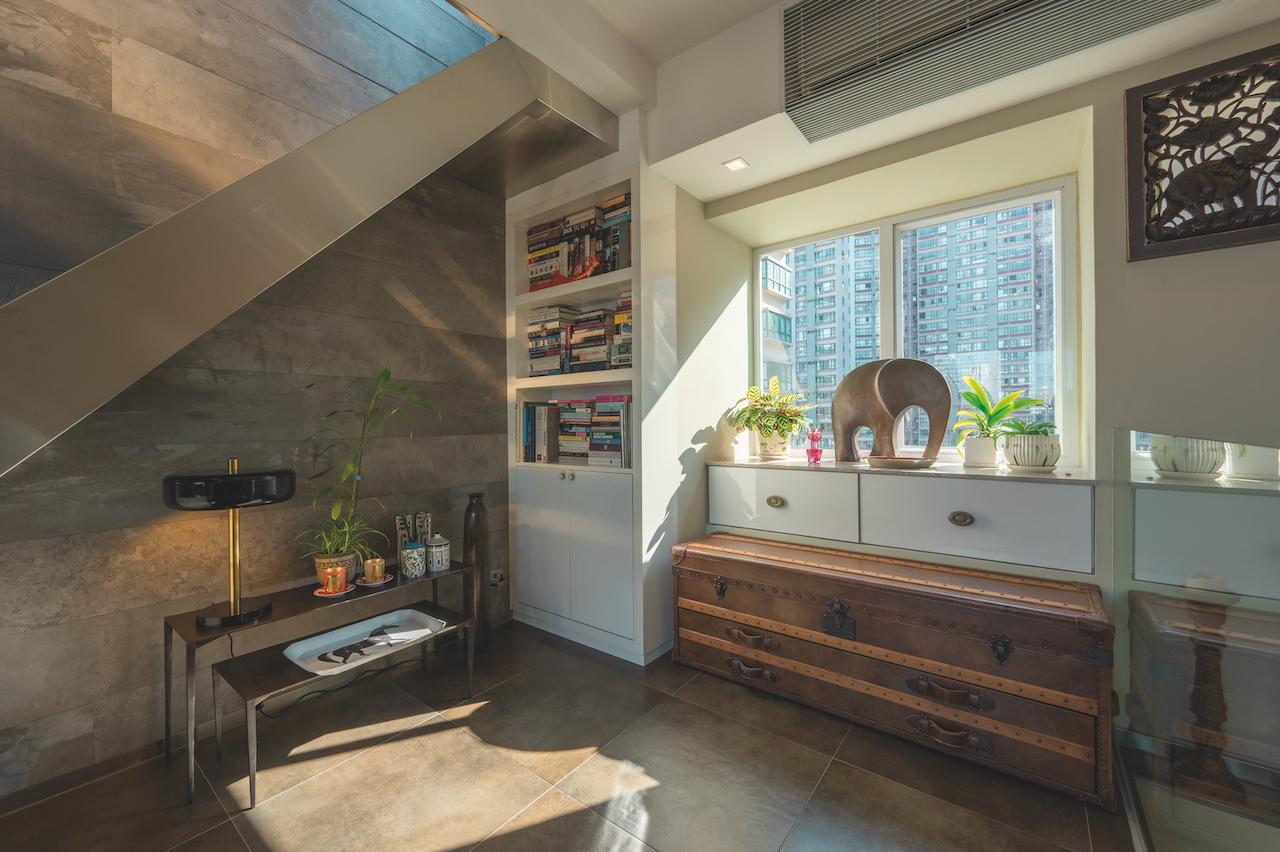 While most of us dream of being able to turn our passion into a full-time job, Shawn Hiltz has managed to find a happy medium between the two pursuits. Chief strategy officer at Tai Ping Carpets by day, Hiltz has found he can indulge his penchant for interior design by reinventing his home on an annual basis.
"It has become a routine for us to redo our home every year," says Hiltz, who shares this 1,600 square-foot duplex with his husband Greg, and furry friend Lewis. "Not major renovations, but essential updates here and there for better home maintenance and to keep the apartment looking new."
And Hiltz knows the drill. Having studied at the Insight School of Interior Design Hong Kong, he is pretty much hands-on with the seasonal renewals – from the sourcing of building materials to the restoration of the cabinet hardware and trim.
Take the newly resurfaced feature wall in the dining room facing the main entrance. To give visitors a powerful first visual impression upon entering the home, Hiltz has dressed the wall with Spanish ceramic tiles in warm, lively hues, giving a hint of the eclectic style replete throughout the abode. He opted for ceramic tiles in lieu of paint because tiles are less susceptible to chair scratches, he explains, and the intricate patterns make for a perfect visual camouflage for any wear and tear.
As a design aficionado, Hiltz has been the creative force behind this art-filled home since day one. Sitting atop a 25-storey building on Caine Road, Central, this three-level dwelling was originally two separate units that he and Greg purchased on the same day.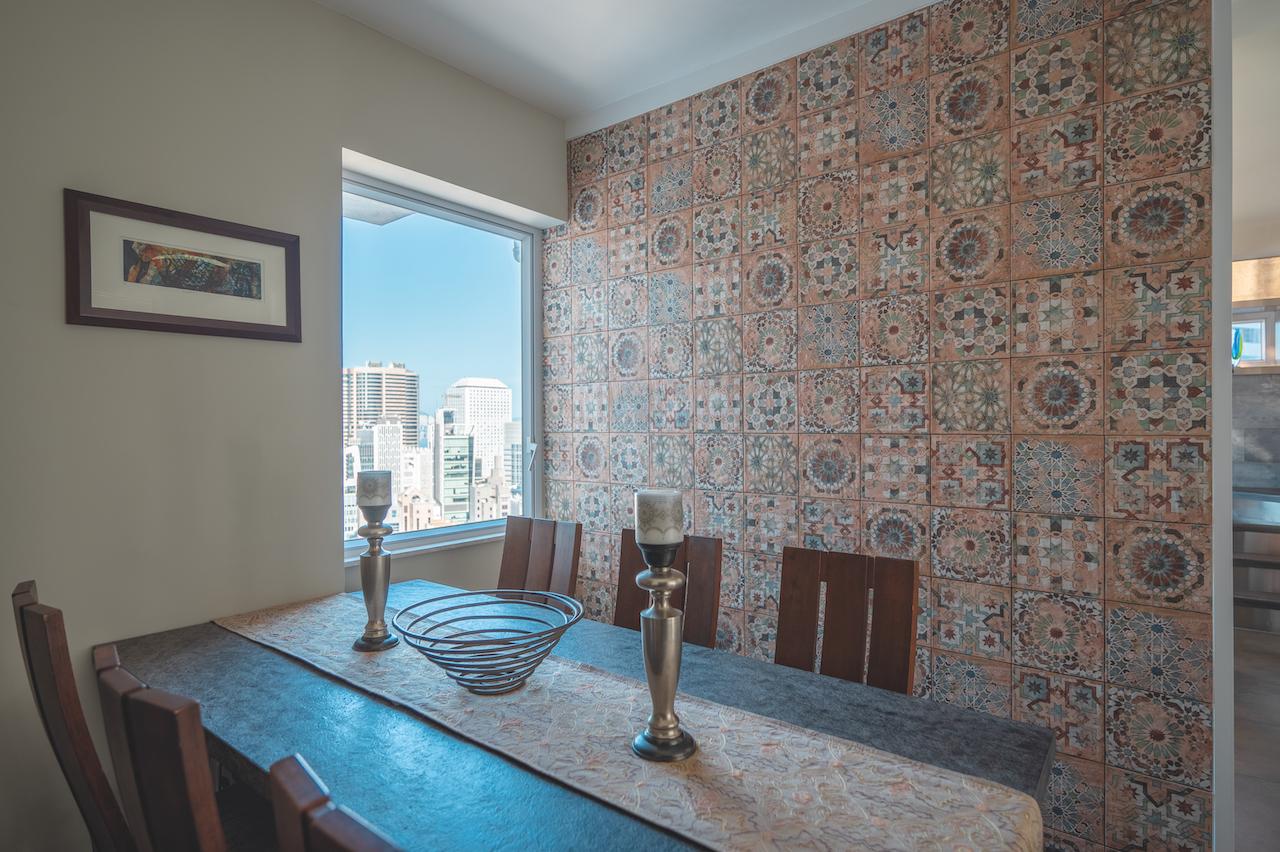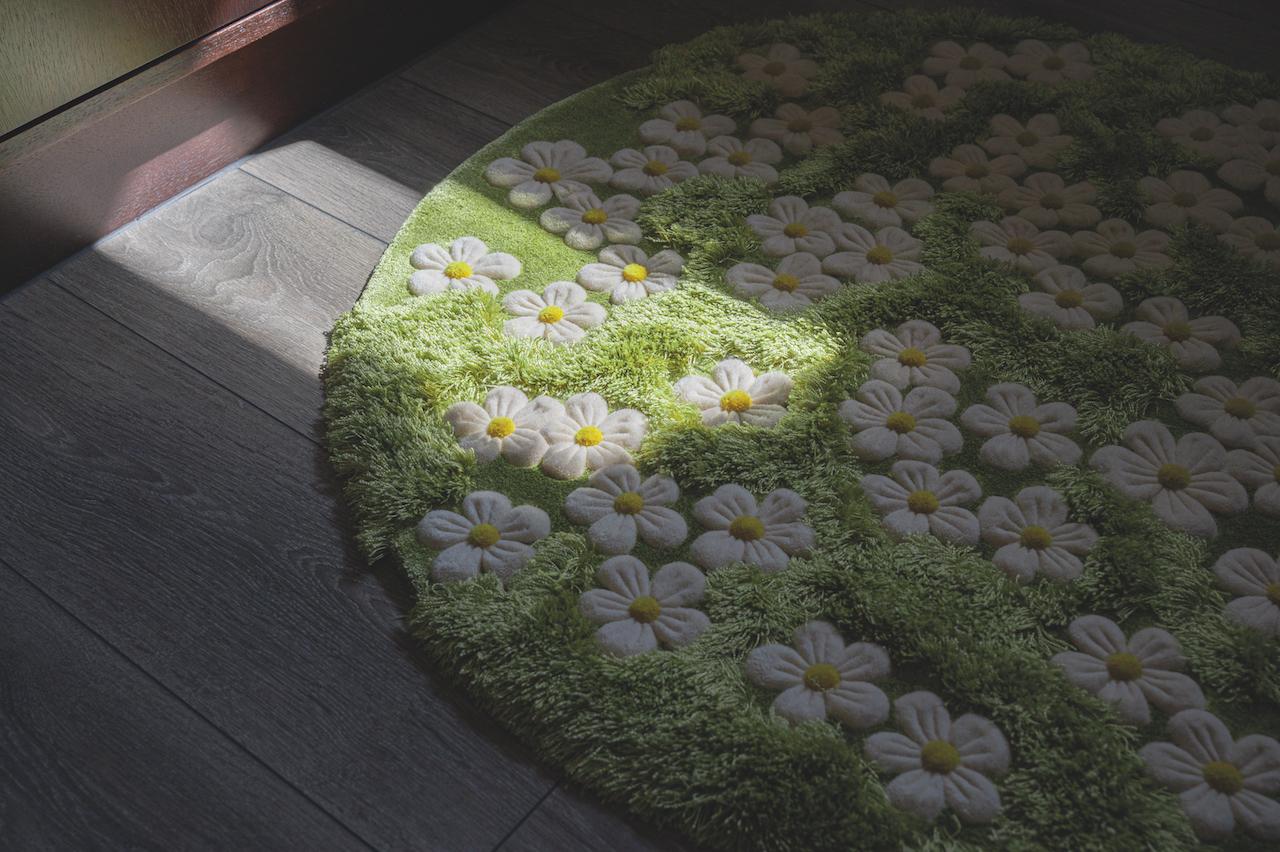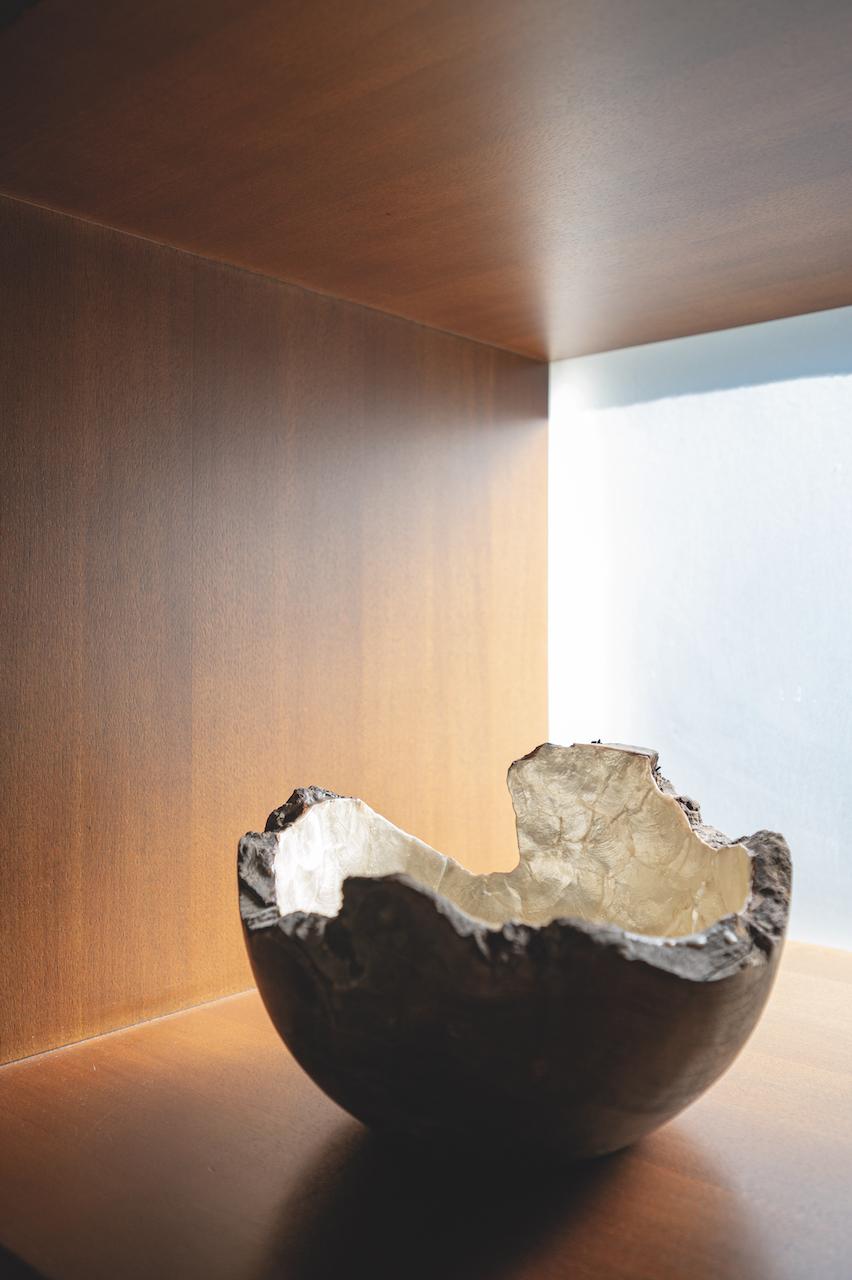 "Only one apartment was on sale at the time, so I had to talk the other owner into selling it to me," he recounts. "I had to make sure both units were available. I still remember the day that we signed the contracts almost at the same time."
The layout of the lower floor has been repurposed into bright, voluminous rooms where the private areas are located, including the master bedroom with a walk-in closet, a study, a living lounge and a bathroom. On the upper level, the main entrance opens to the dining area on the left and the adjoining kitchen on the right.
Further in, the living room is bright and homey, flourished with a tastefully curated cache of memorabilia that the couple amassed from their extensive travels and objet d'art that have come as gifts from friends.
A pair of ornate Thai Benjarong lidded pots sitting above the TV, for instance, were traditionally used for the presentation of Royal Thai cuisine. They dialogue with the patterned silver plate hanging on the opposing wall that Hiltz picked up at a flea market in Morocco.
"The plate was holding some pots and pans when I first saw it in the market. I was immediately drawn to it. Now it has become a nice wall feature," he says.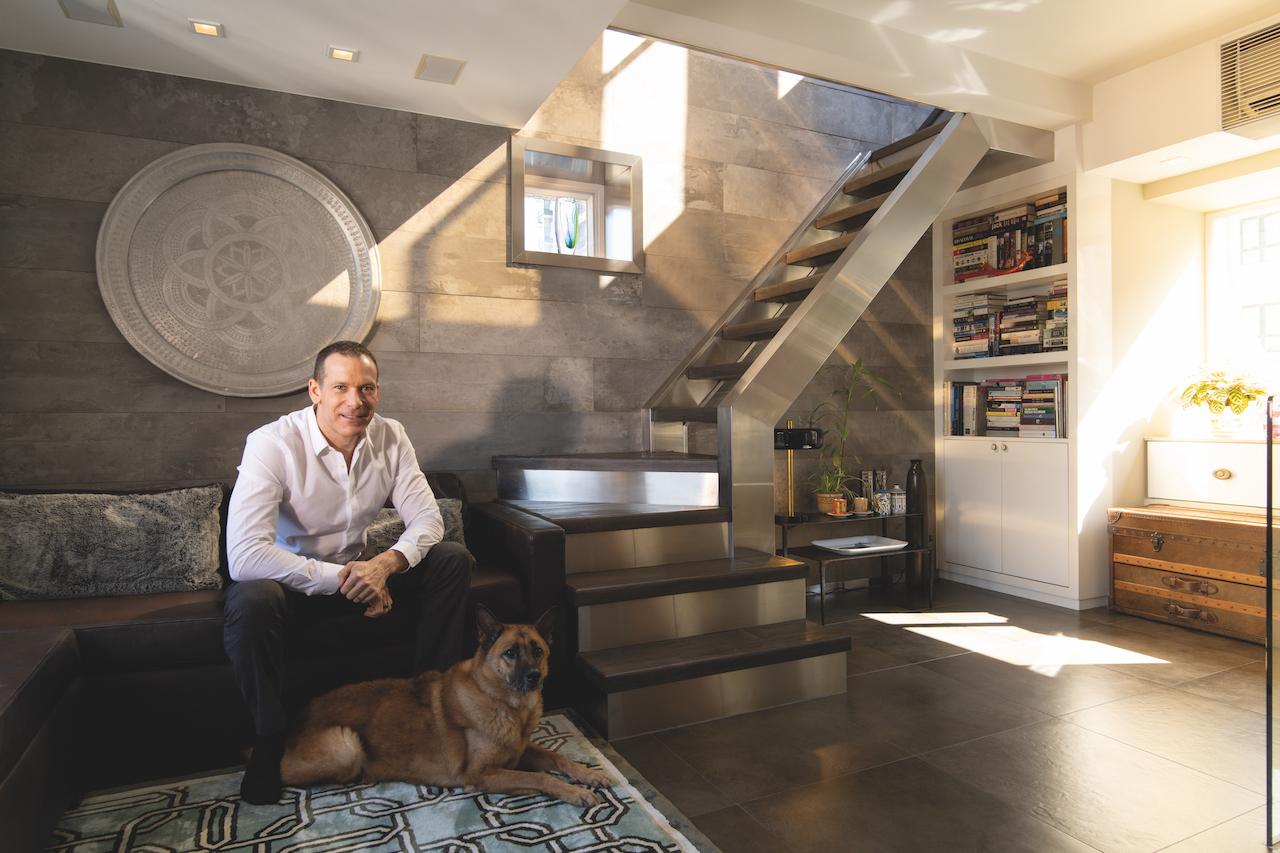 To take full advantage of the space, the leather-upholstered corner sofa is custom-made to adapt to a building column that cannot be removed. It mingles with a sizeable hand-tufted carpet by – unsurprisingly – Tai Ping as the centrepiece of the room. A refreshing carpet tufted with daisy patterns against crispy green from the Archive collection by Tai Ping also takes pride of place at the walk-in closet.
"Tai Ping is very much a celebration of craftsmanship that has grown through perseverance and dedication, a fact reflected in our brand logo composed of a tent and a tree waving in the face of strong winds," explains Hiltz.
Billed as the Tai Ping Tent, the logo tells a tale of a stormy summer back in 1958.
"The brand was founded in 1956 by Lawrence and Horace Kadoorie and a group of international friends as a philanthropic endeavour to provide employment to migrant workers. Just two years later, Grauman's Chinese Theatre in Hollywood ordered a carpet so big that it couldn't fit into the company's humble workshop back in the day," says Hiltz.
"As a solution, the team bought an oversized tent from a visiting circus which had gone bankrupt and completed the carpet in it, despite the extreme weather brought by Typhoon Ida. This story of creativity and ingenuity now lives on in our logo."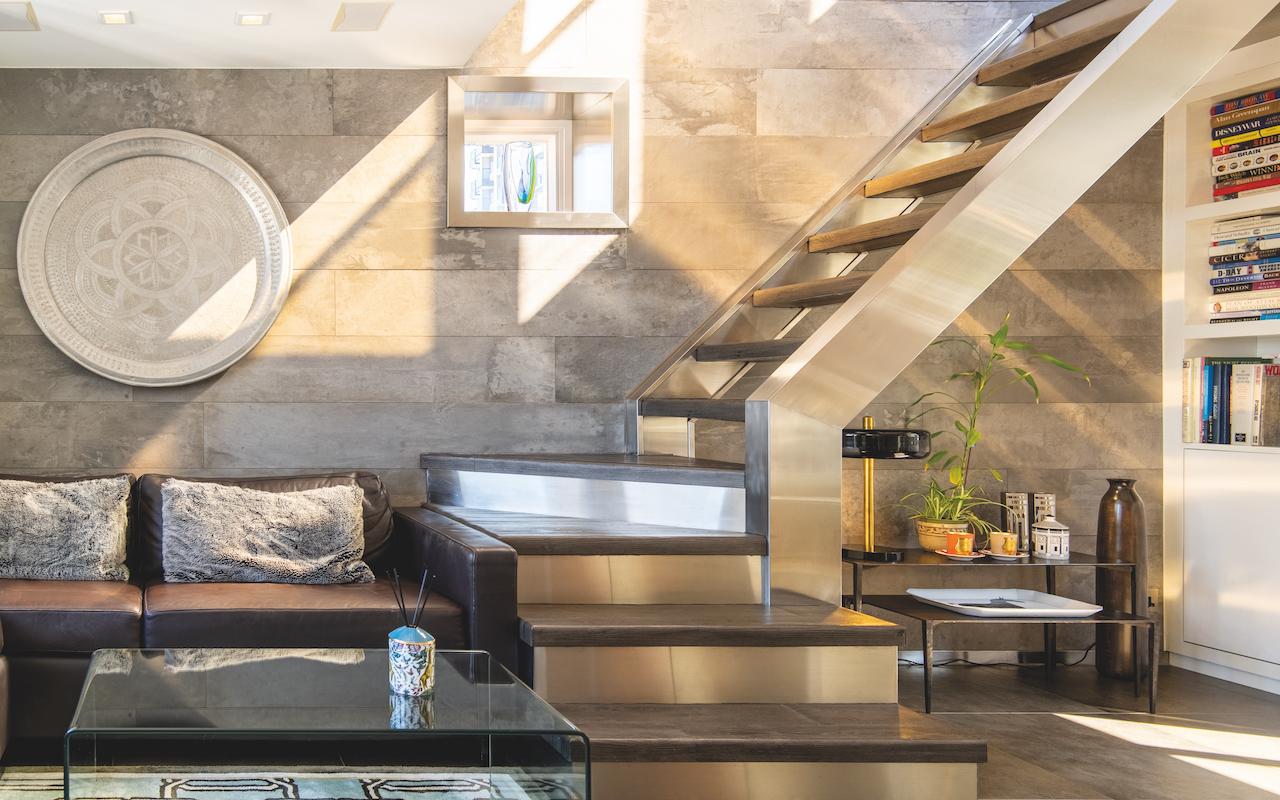 It seems to have also inspired the work Hiltz has done at home. At the rear end of the main salon, a steel-made stairway makes a contemporary statement, leading up to a well-equipped rooftop that enjoys the panorama of Central's skyline and on to Victoria Harbour beyond.
"We moved here for the open views," notes Hiltz. "And because of this, there's no need for window blinds in most rooms."
Beneath the staircase is a cosy reading nook furnished with a classic chest by Timothy Oulton, a 1950s table lamp from L's Where, and the Horse Platter by John Derian, accompanied by a host of premium finds and repurposed decorative items close to Hiltz's heart.
"I like to mix and match the old with the new, a good way to give old objects a second life," he says, citing a pair of scented candles on colourful teacup plates by Hermès. "They are now repurposed as candle holders because the teacups were broken, but the plates are too nice to throw away."
Other accessories such as the marble-like doorknobs that he hand-picked to adorn the bookshelf, and the carved wooden art panel from Burma that is now used to conceal a wall cavity originally made to hold the through- the-wall air conditioners, further attest to his heightened attention to detail and surfaces. Downstairs in the master bedroom, an upholstered headboard serves as the focal point that gives the bedroom an air of calm and relaxation, accentuated by a pair of wooden ceiling fans that take their cues from Thai resorts. Here, an antique Japanese tea kettle and other premium finds scattered throughout make for an exotic sanctuary that allows the couple to leave behind the daily hustle and bustle.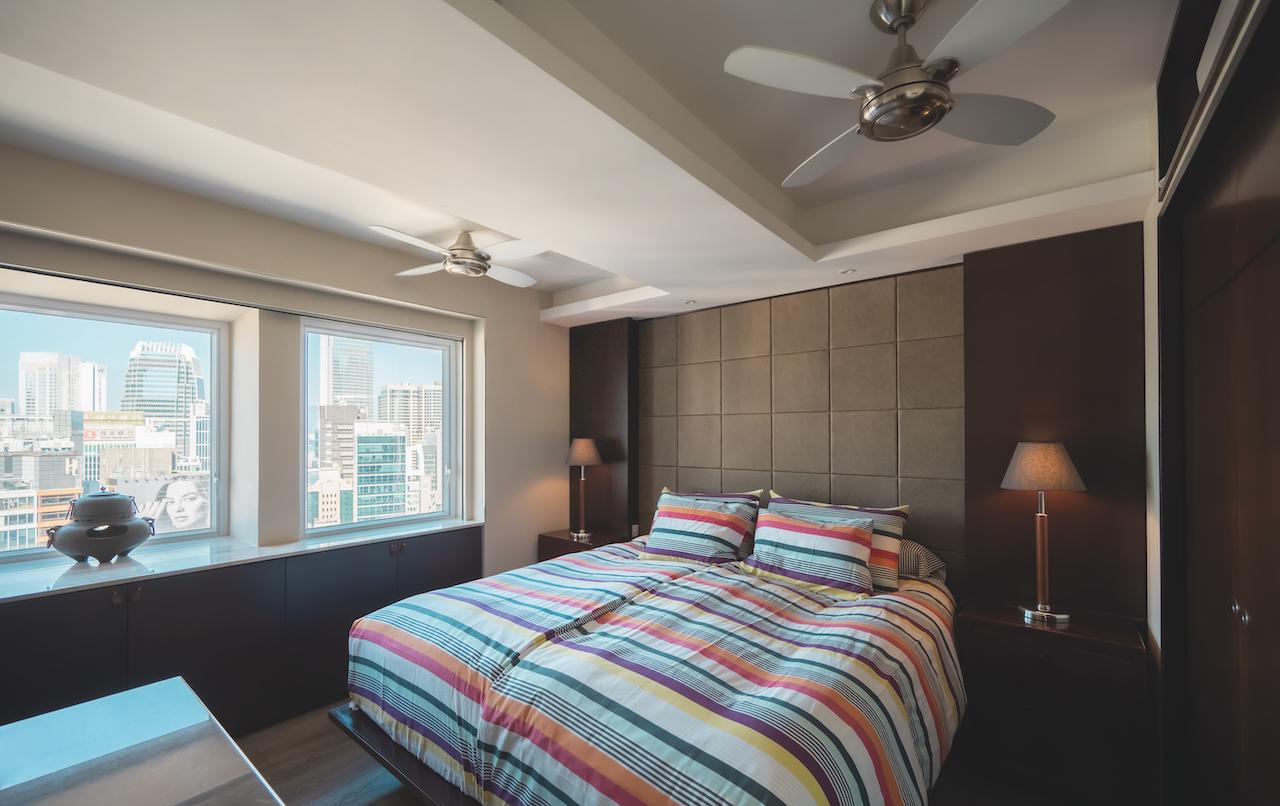 "The headboard was where I began. I always start with one piece and then build around it," he says.
Likewise, over to the study and a wall of closet doors covered with Argentinian cowhide sets the tone for the pared-down room while adding a homey touch to the otherwise cool space.
Filled with hand-picked items and furniture detailing done with his own hands, this home is emblematic of Hiltz's design talent and passion, which is evident in every corner. "I always bring along a measuring tape on my travels, so that when I come across interesting items I can check whether or not they will fit into our home," he says.