Located on a beautiful plot of land between Versailles and Paris, this charming house boast of a Bauhaus-inspired architecture has expansive windows and light wells to invite ample natural light in.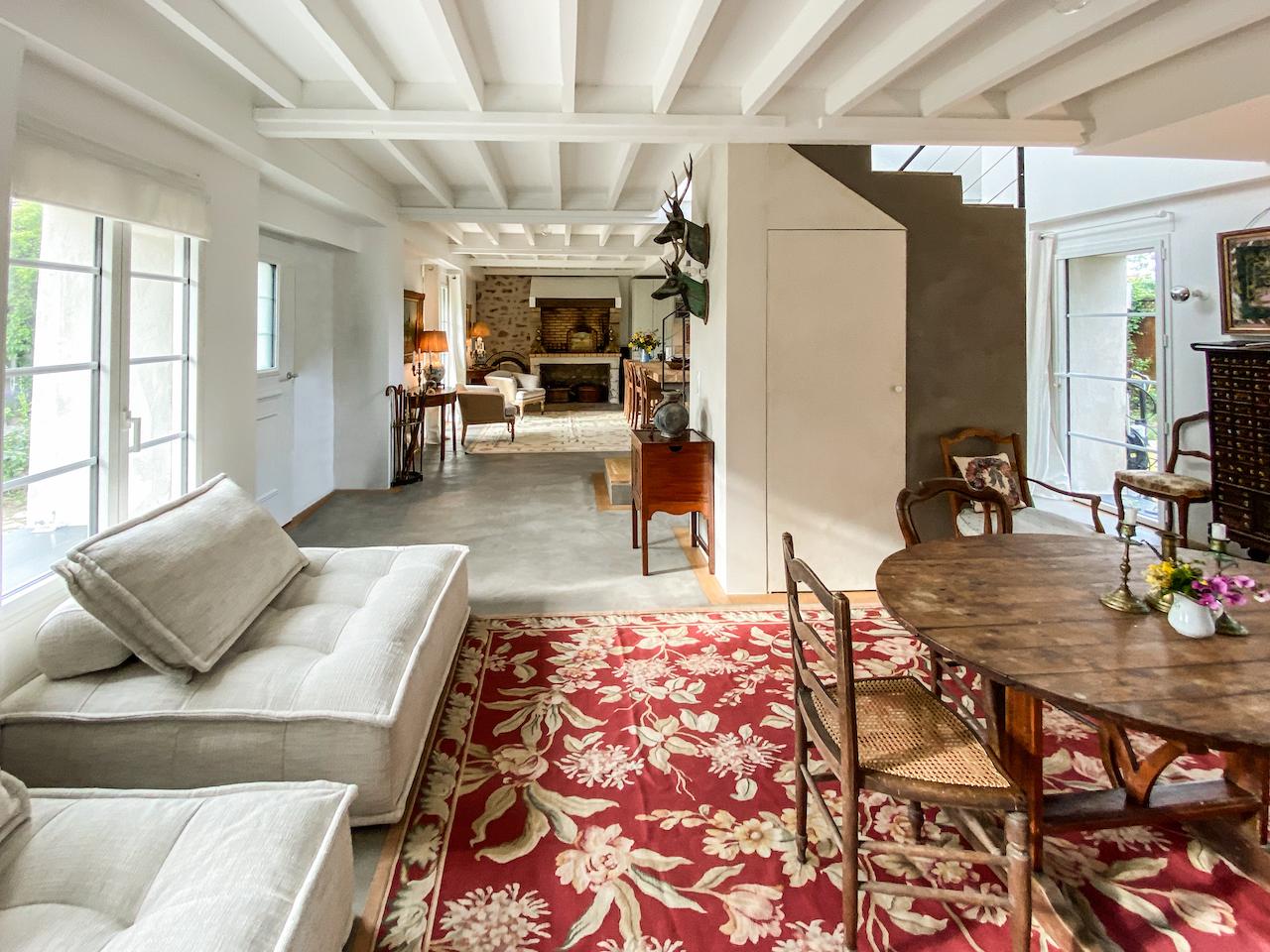 Commissioned to remodel a grange into a wonderfully airy and practical living space is Stefano Tordiglione Design. The two-storey home appears like a floating space, what with the large openings of windows and brightly adorned walls.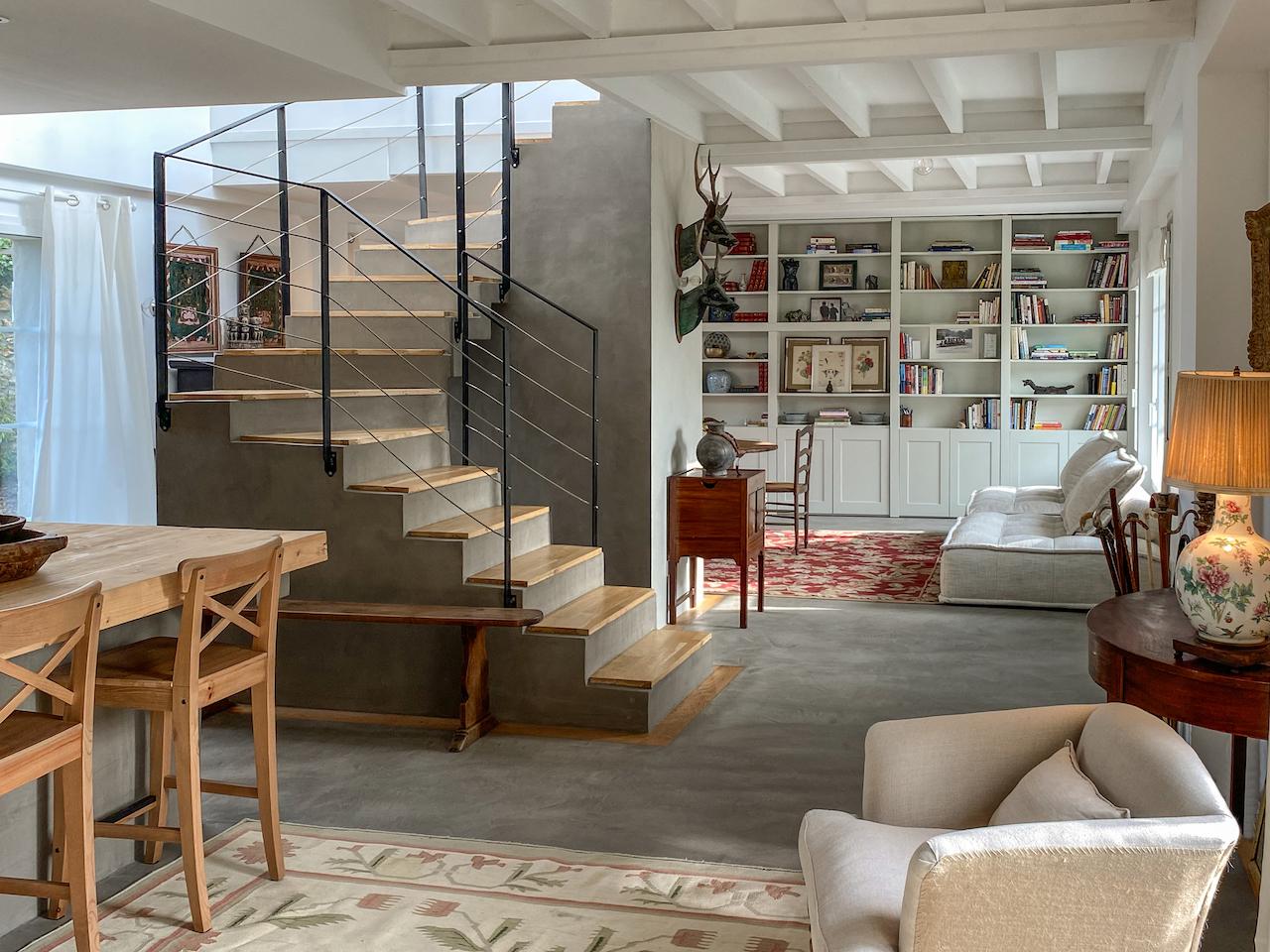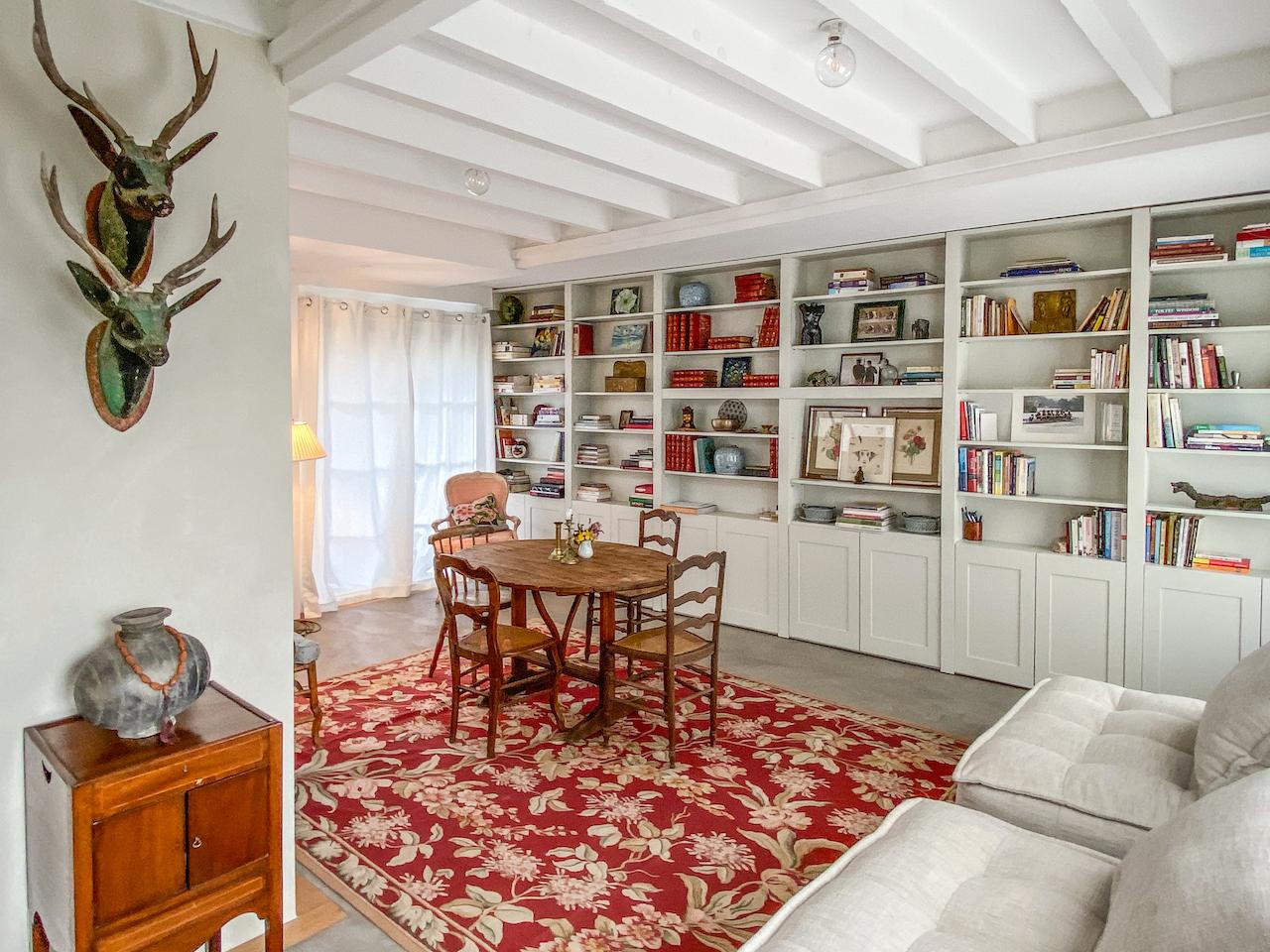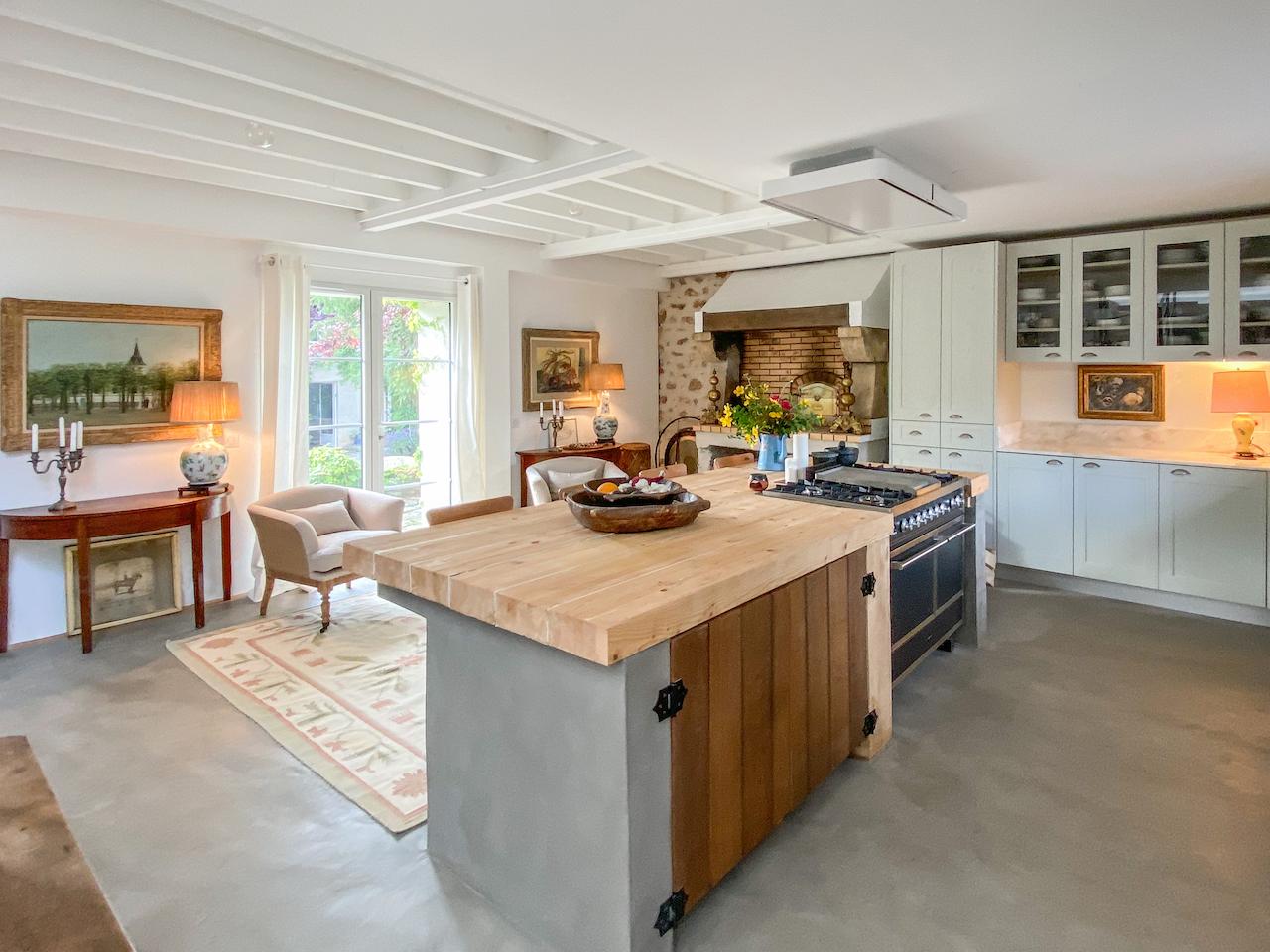 "In the scope of modernising the grange, the challenge of this project was to give the space a new life that's both welcoming and practical," says Stefano Tordiglione, Creative Director of Stefano Tordiglione Design.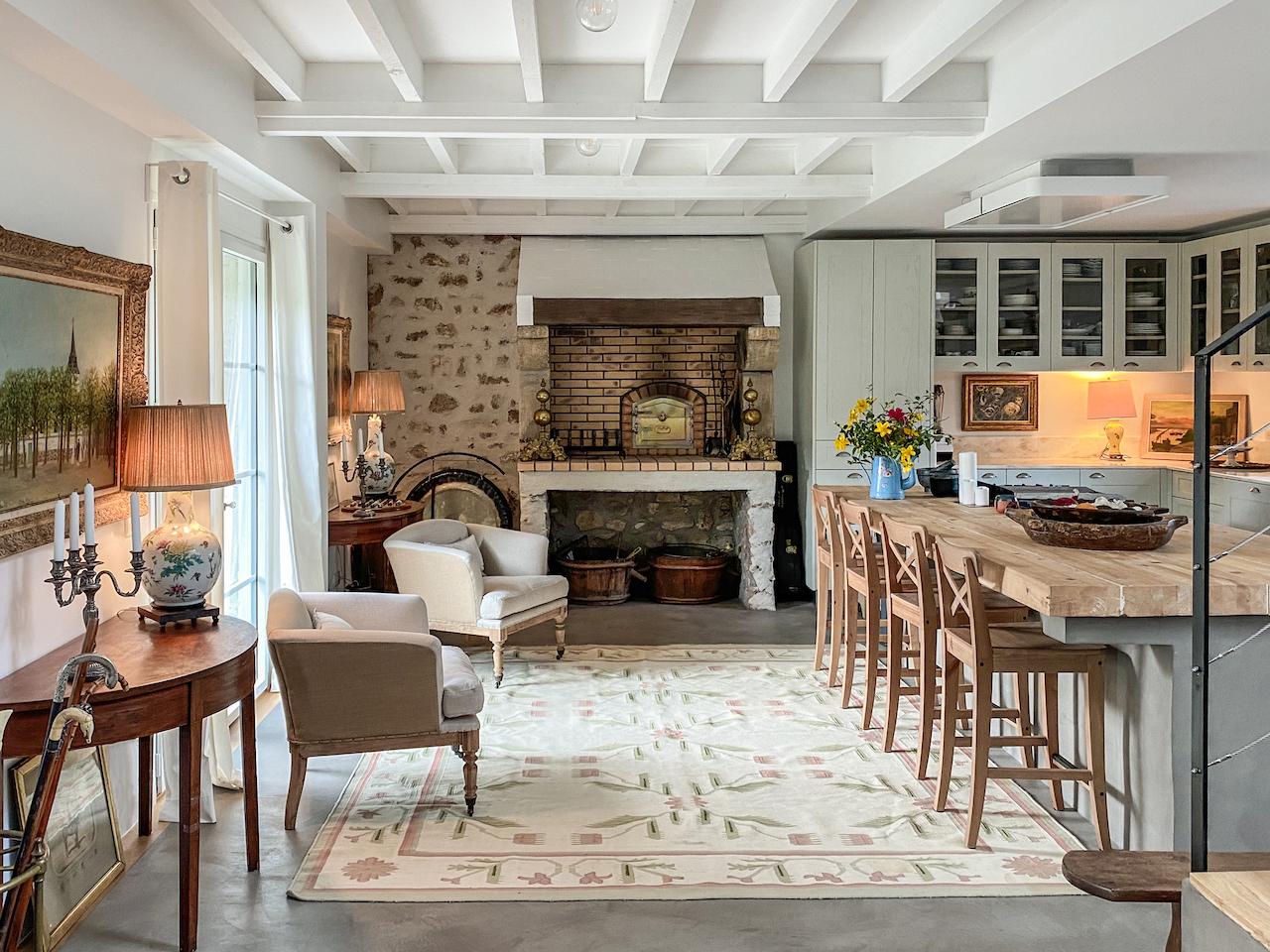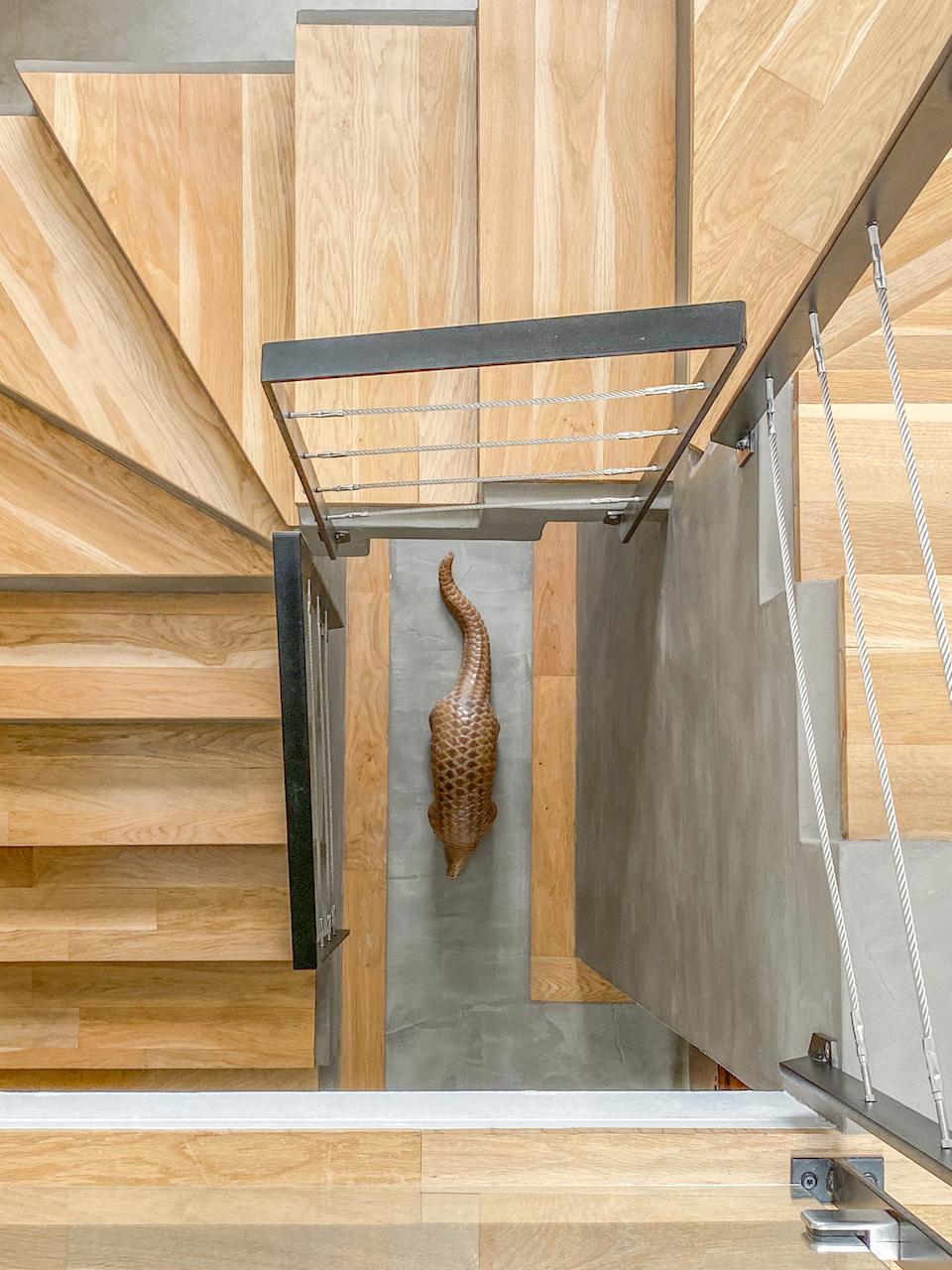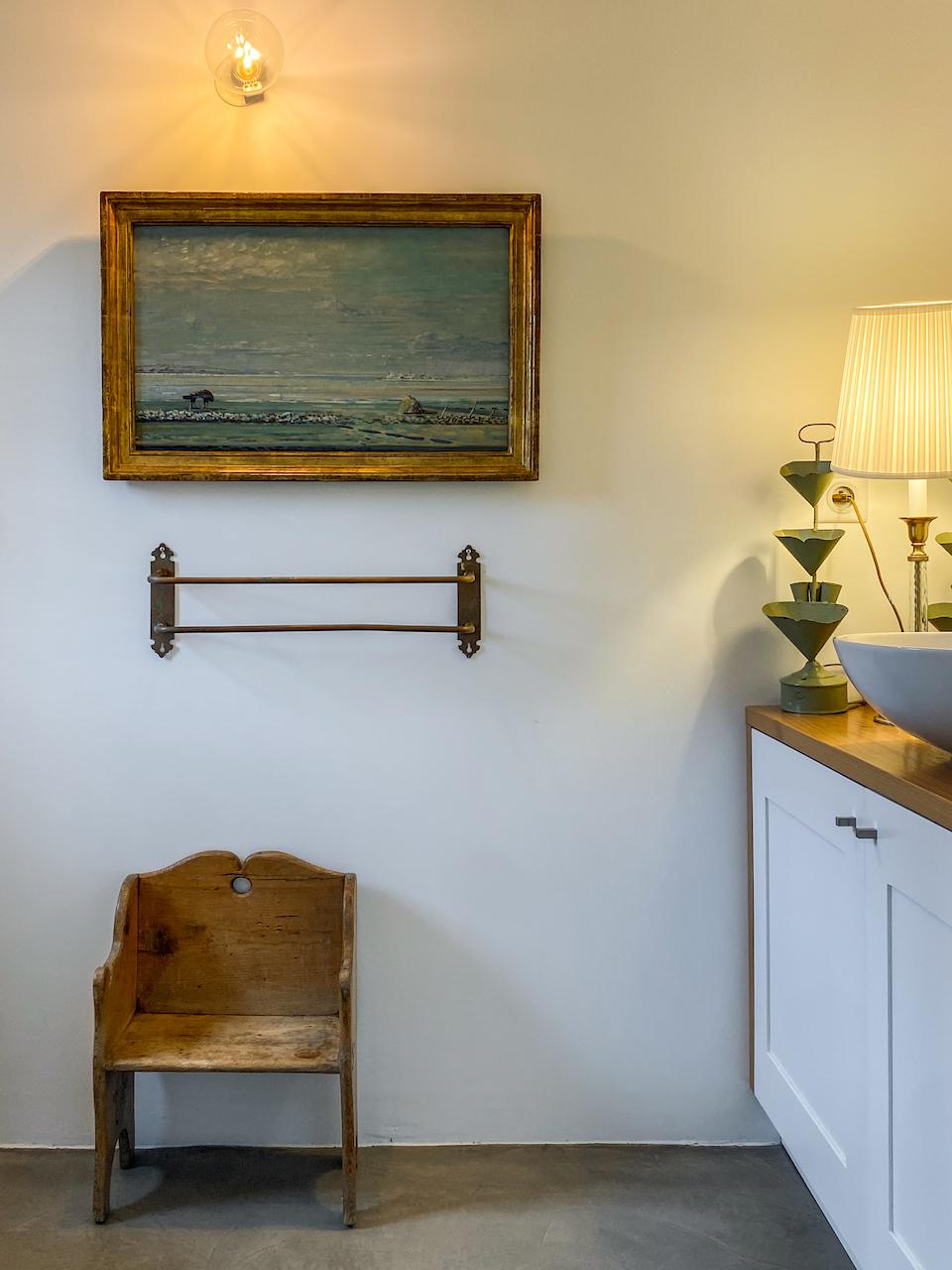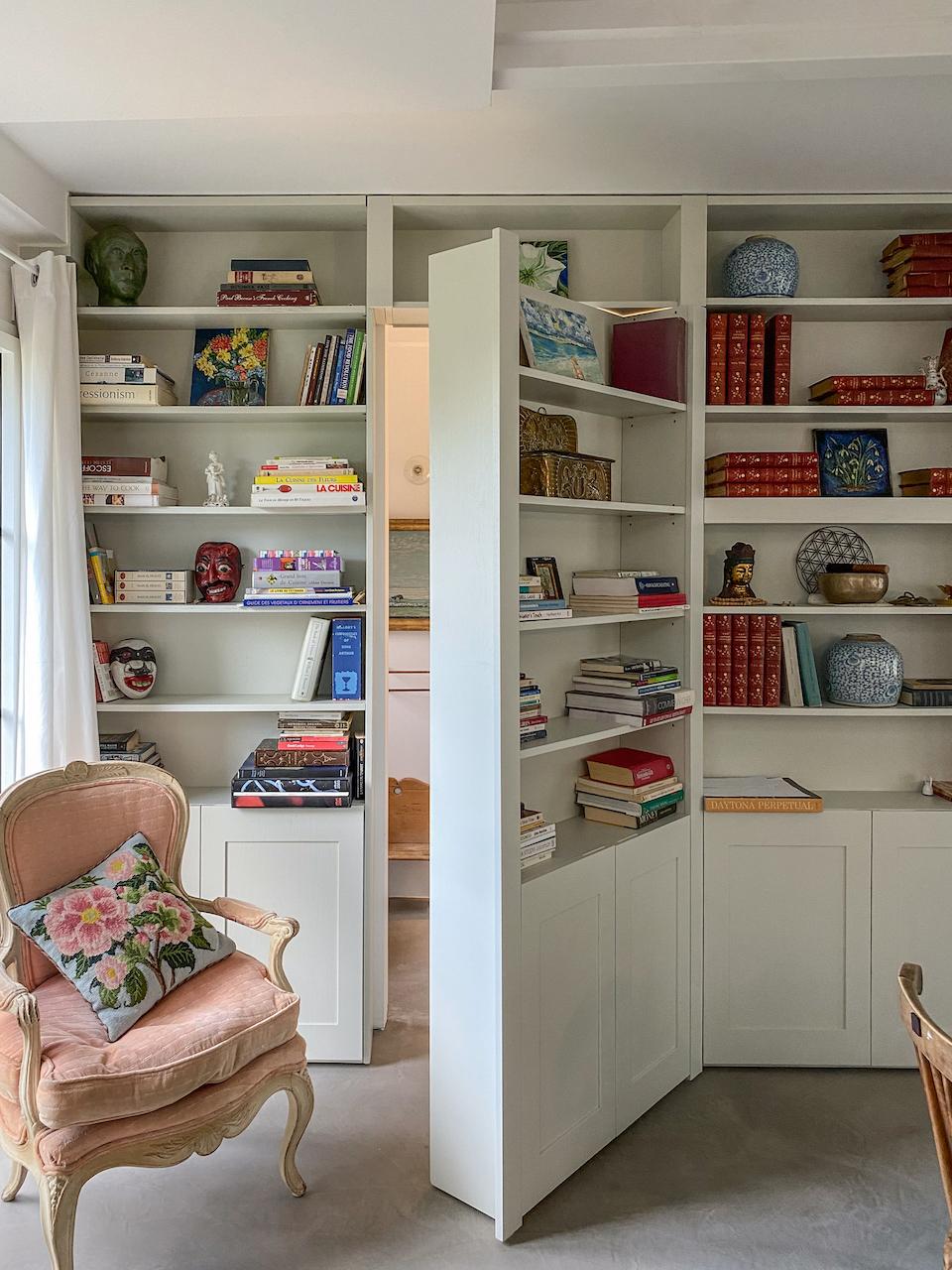 On the right of the entrance is a cosy leisure space with a vast library built across the wall. A sizable kitchen island situates on the left of the ground floor with a huge fireplace which keeps the house extra warm, considering the floor heating, and serves the purpose of cooking along with a built-in oven.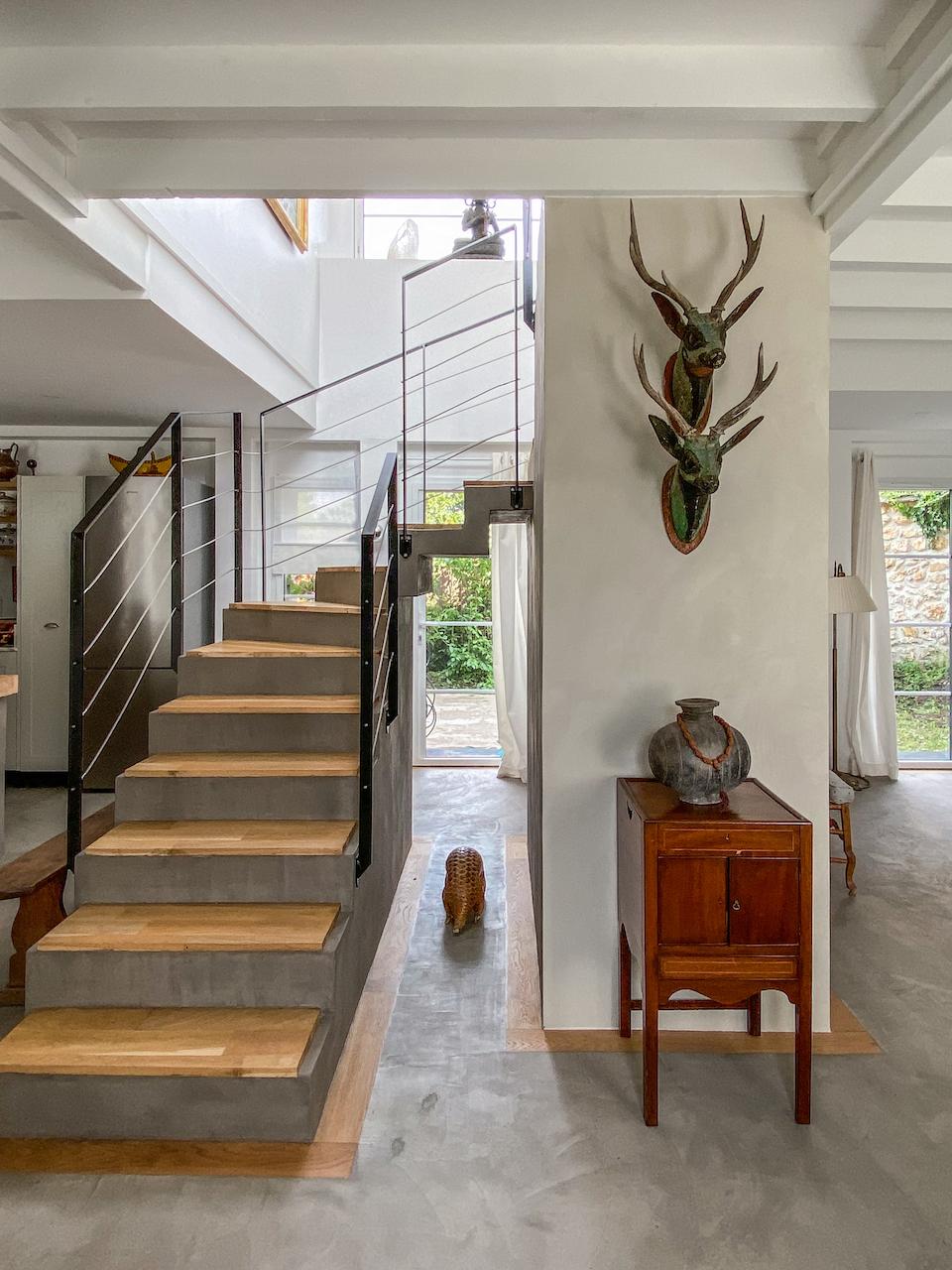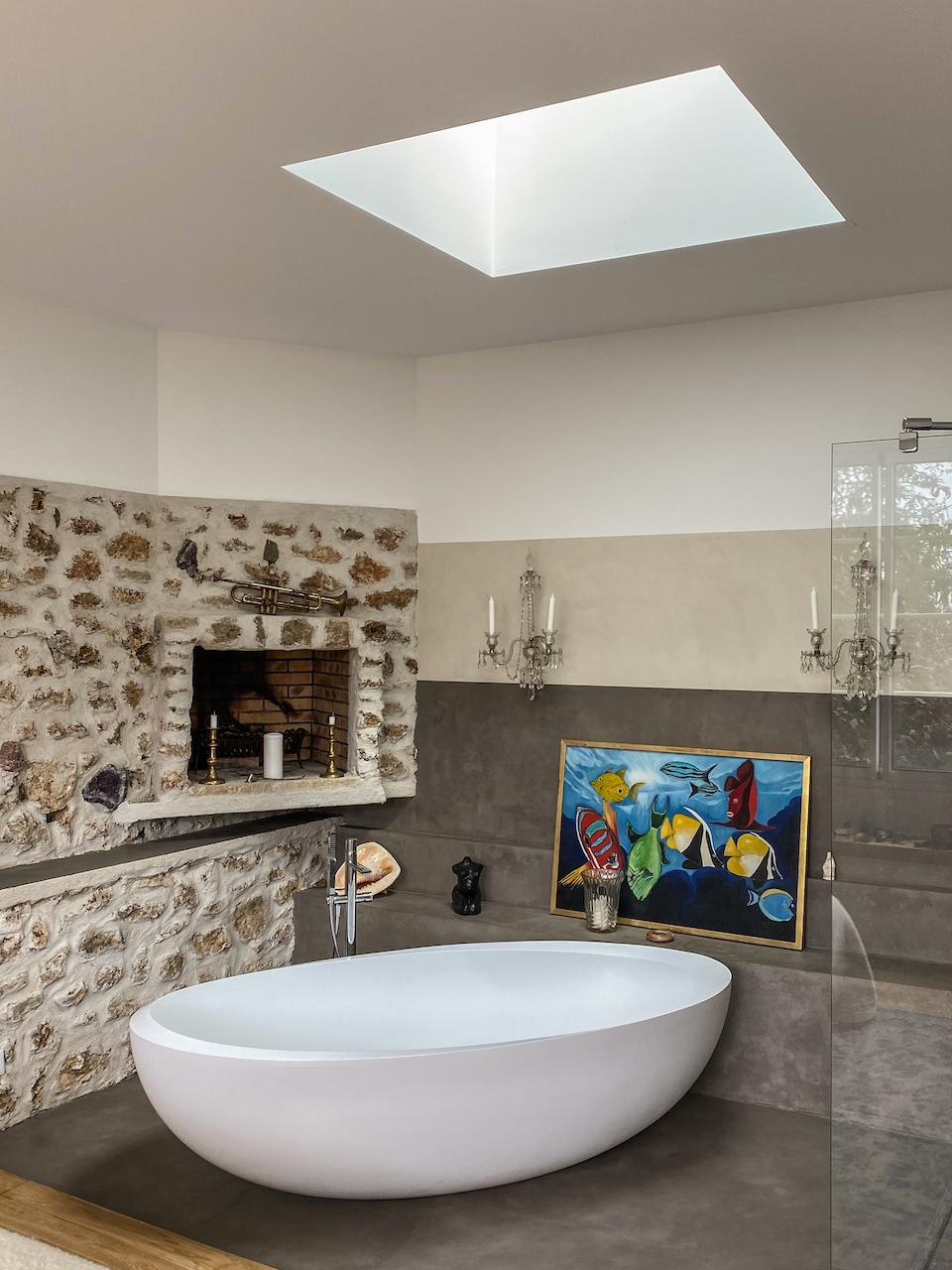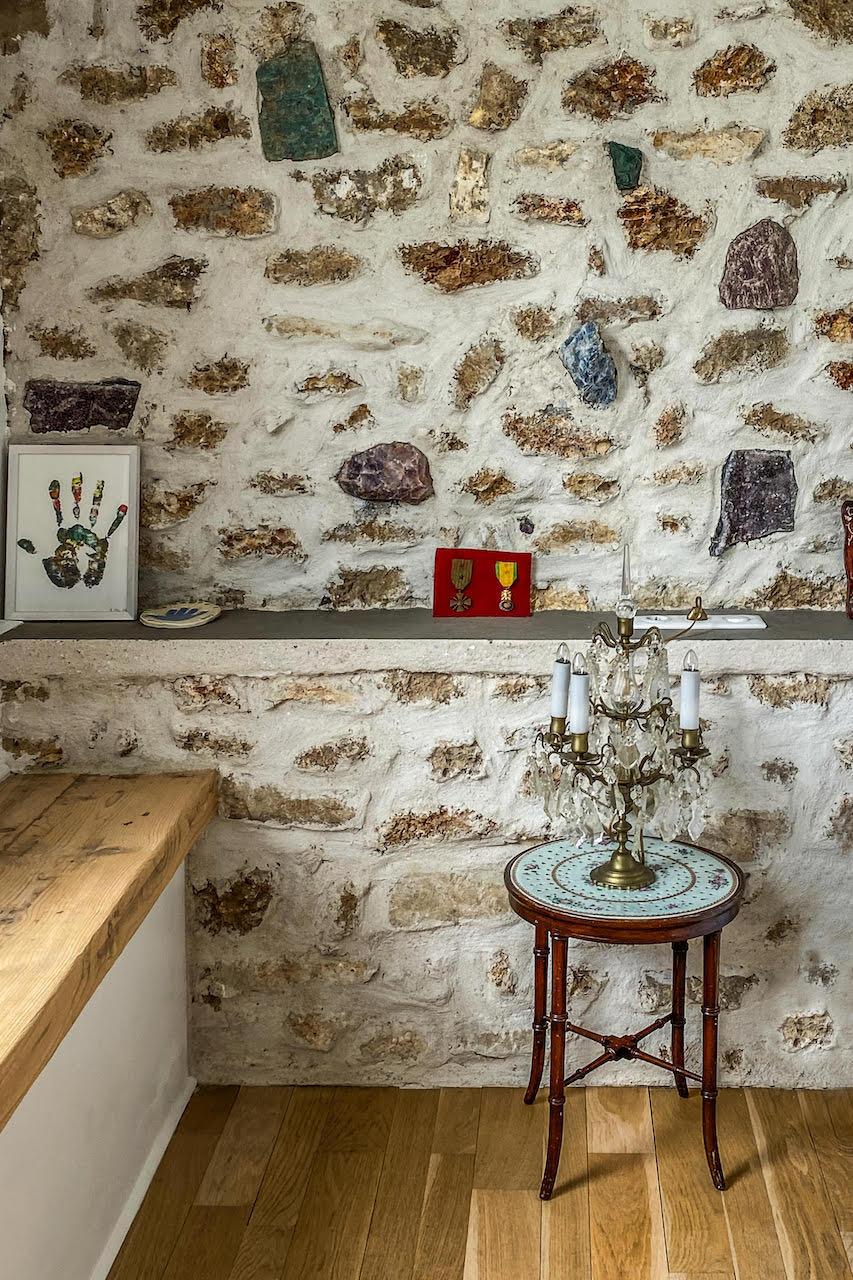 Enriched with quartz, coloured and semi-precious stones, the clean space is livened up with colours and energy. A wall displays the owner's fondness for collecting rocks and crystals. A safe, relaxing sanctuary is designed in the master bedroom. The concept is tailor-made as a secluded space that cultivates its own intimacy.
Whilst the bathroom toilet and sink are separated with a door, the bedroom, shower and bathtub are joined together in one space without any door separation, which allows free and direct access across the two zones, creating a liberal experience in the private space.