This newly renovated apartment at Albron Court beckons the life of a couple and their first-born child.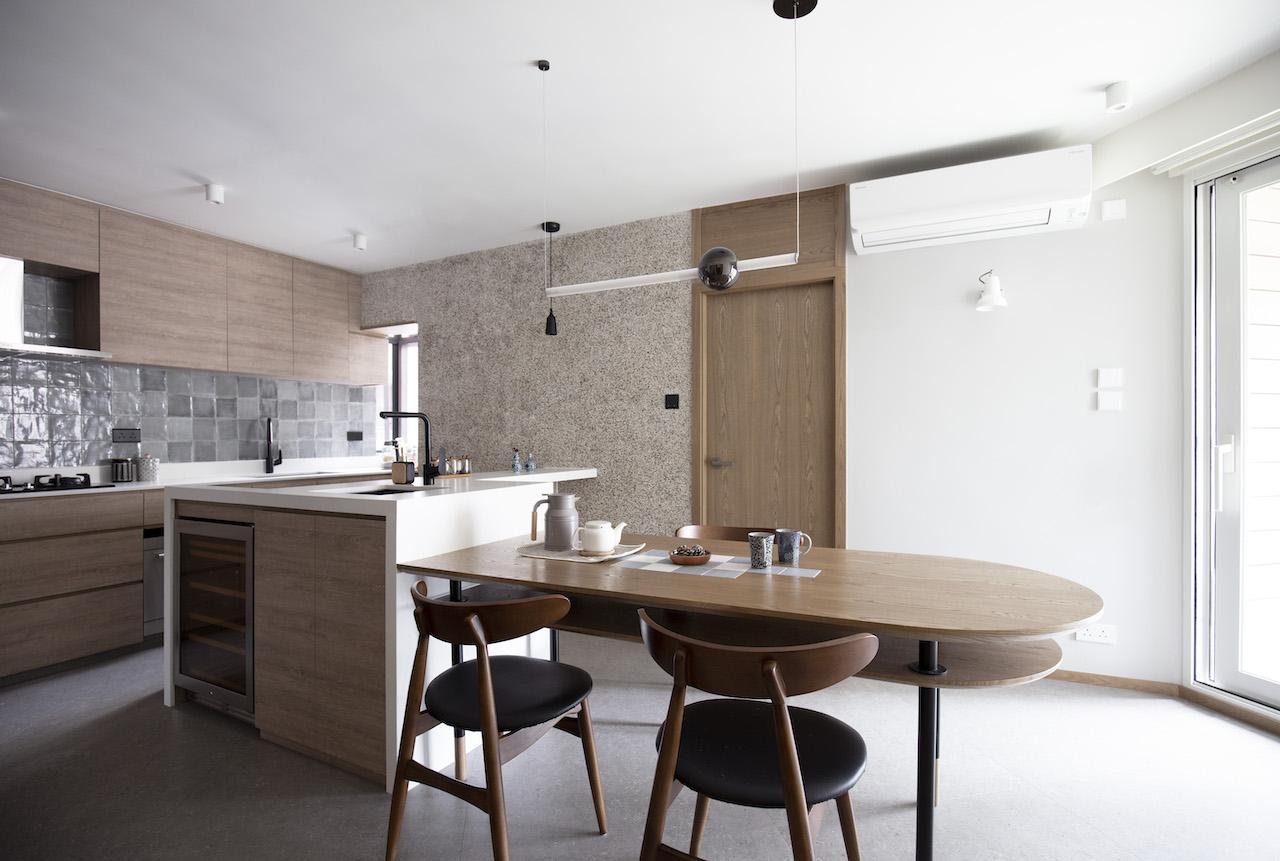 Initially, the unit's layout is akin to two mirrored flats and so the design team at Hintegro suggests semi-segregating the space into a baby and an adult area with the use of two pivot doors, a feature the clients are especially fond of. This configuration allows for a quieter and more hygienic child region, while the adults' area gives the parents a private space to wind down after a long day.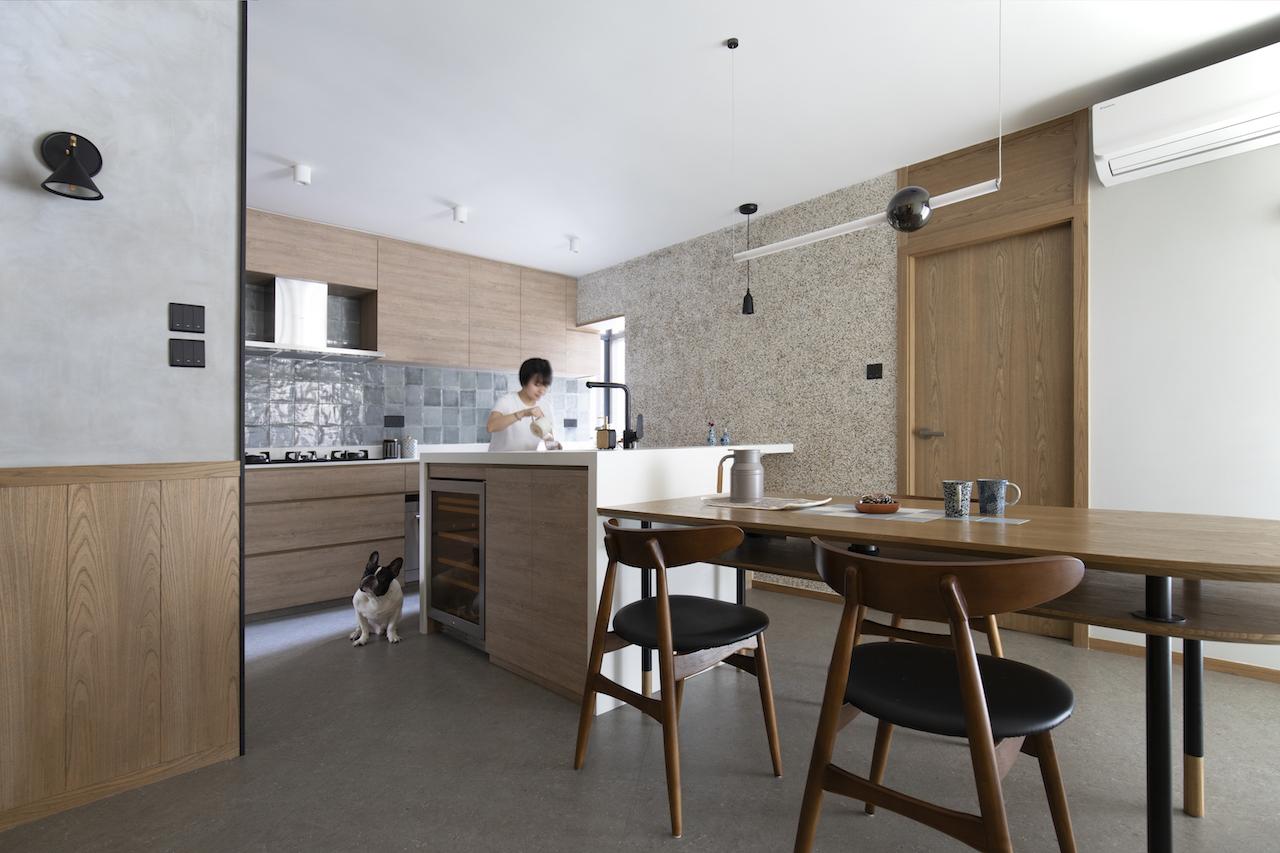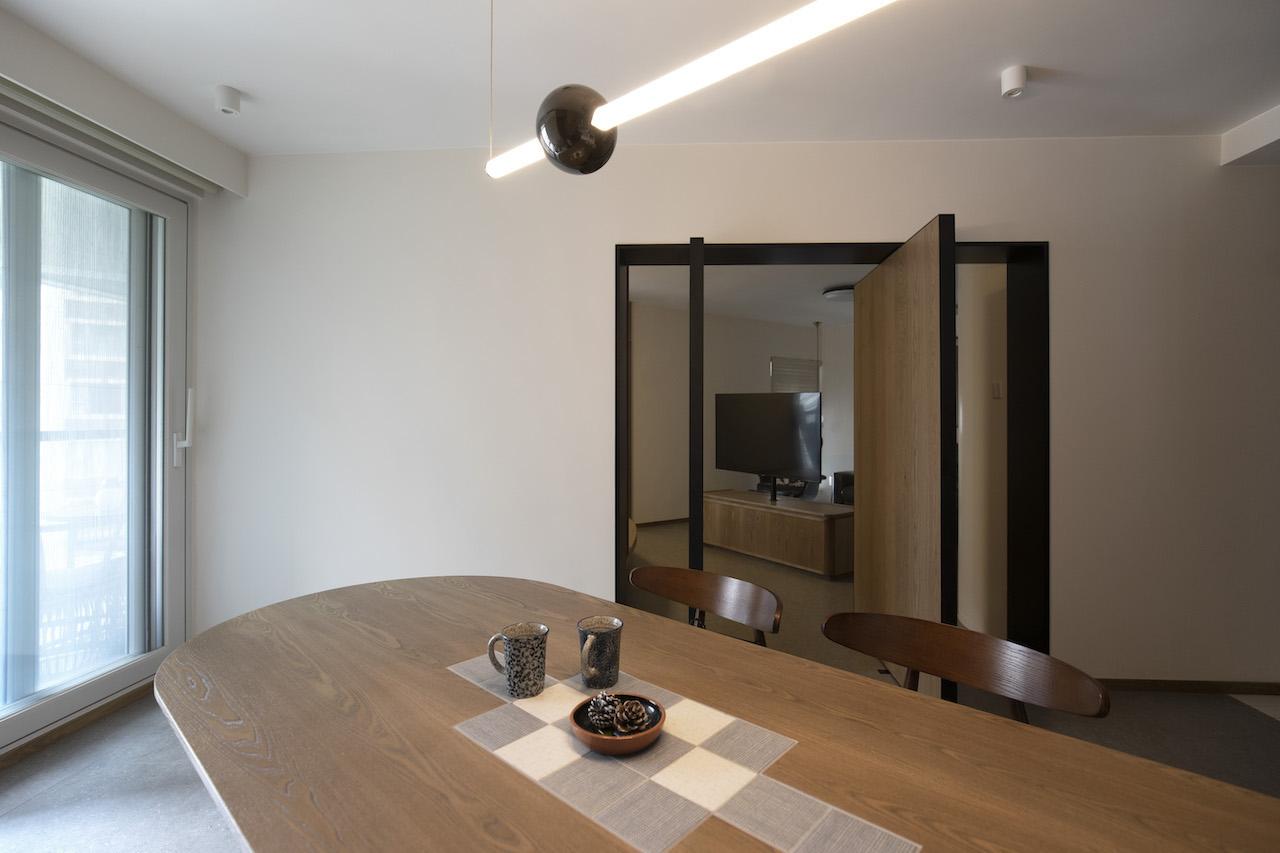 Taking note of the owners' special penchant for the Japanese culture, the team seeks to infuse Japanese elements into the modern interiors. This include an abundance of wood textures to set a calm and soothing vibe, whilst adding layers to the design. The team also makes use of different applications like stone washed texture and plastering to a couple of the walls near the dining and kitchen area.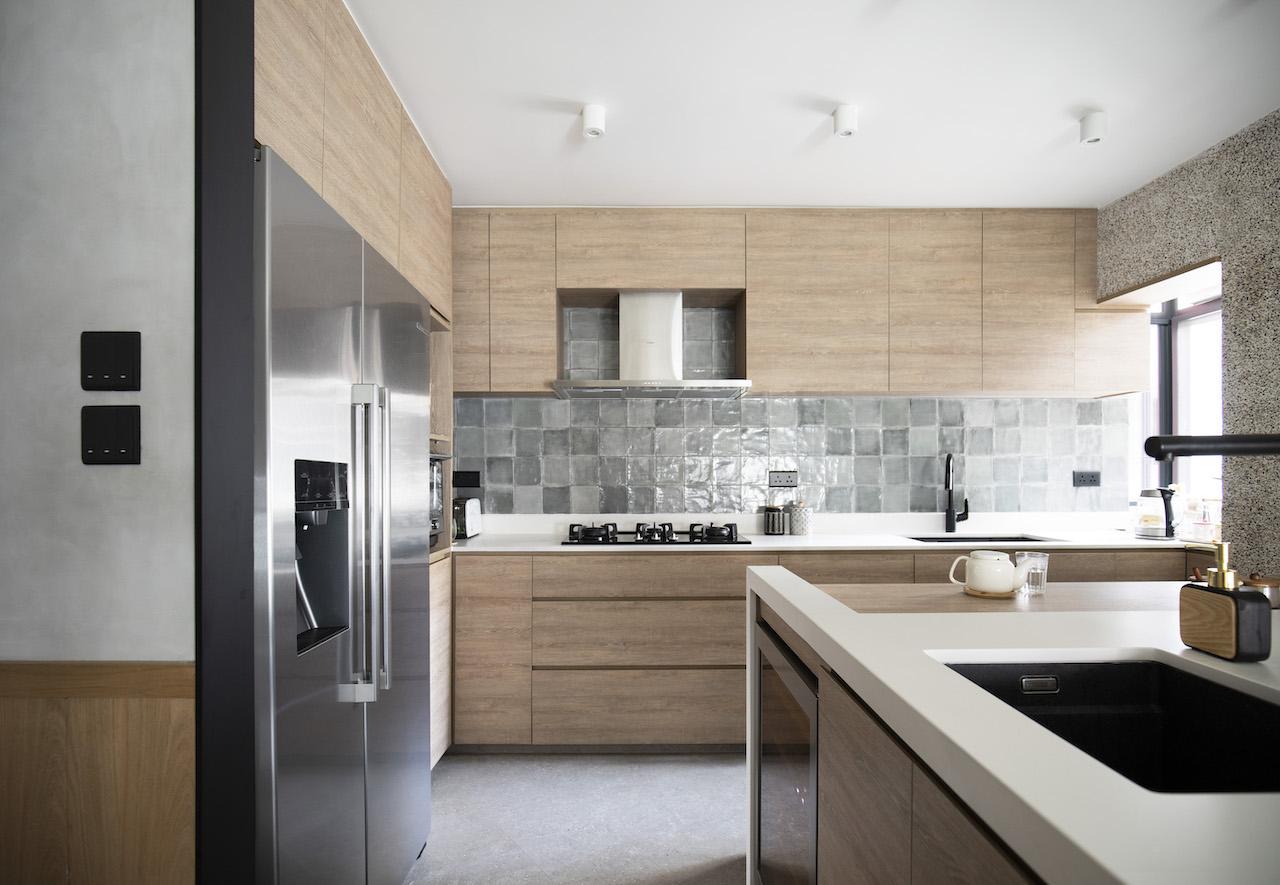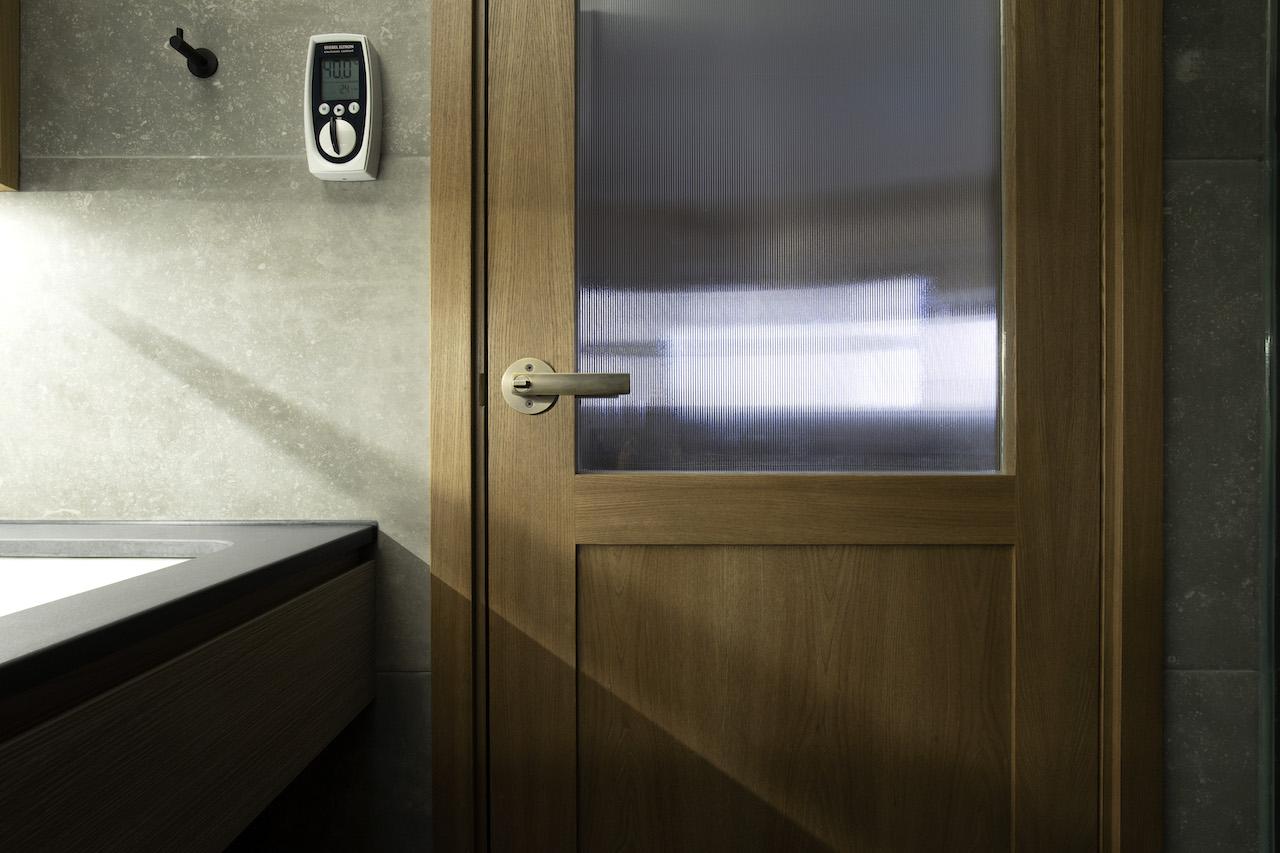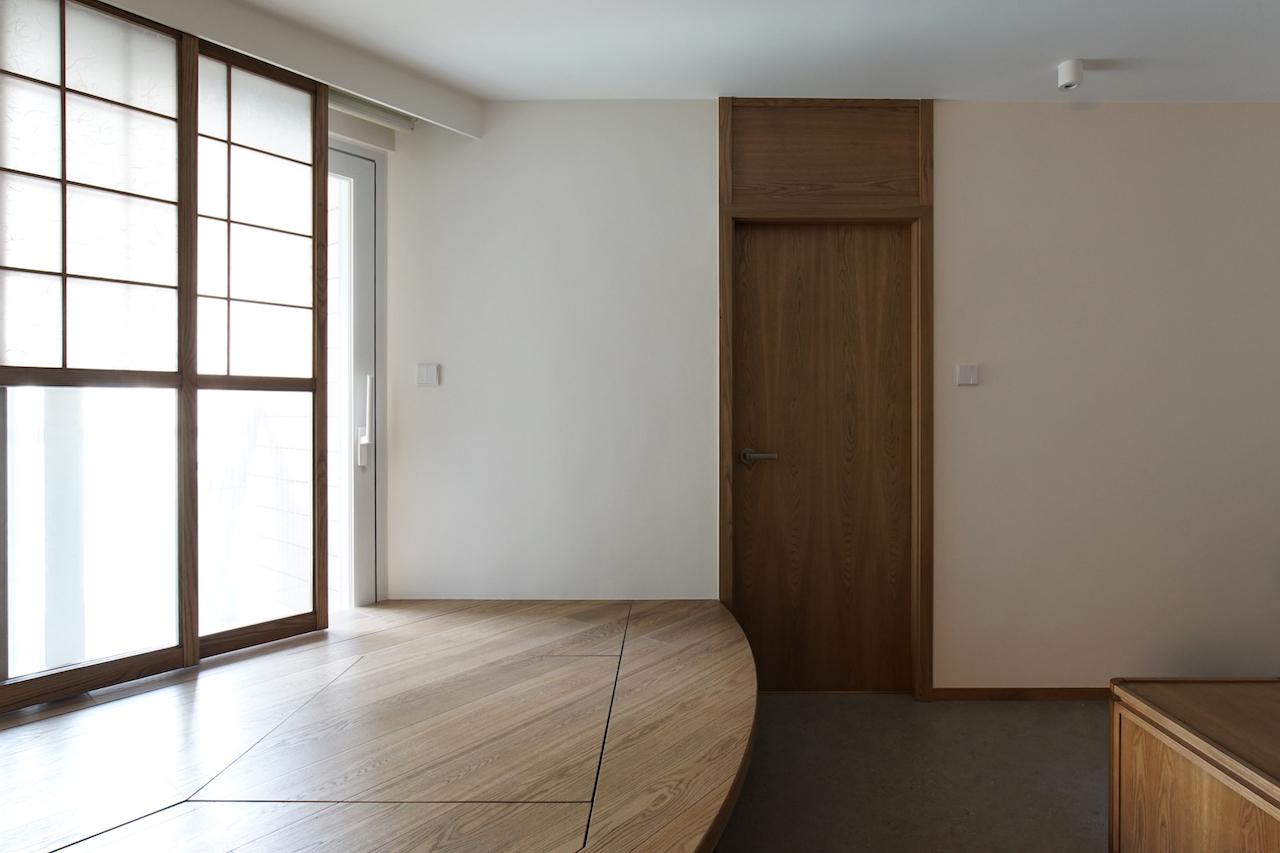 A feature that cannot be overlooked is, of course, the two pivot doors at the centre of the flat that separates the baby area's kitchen and dining space from the adult side. Custom-designed and made from steel and engineered wood panels, the doors can only be operated by adults to steer the owners' child and canine away from risks of accidents.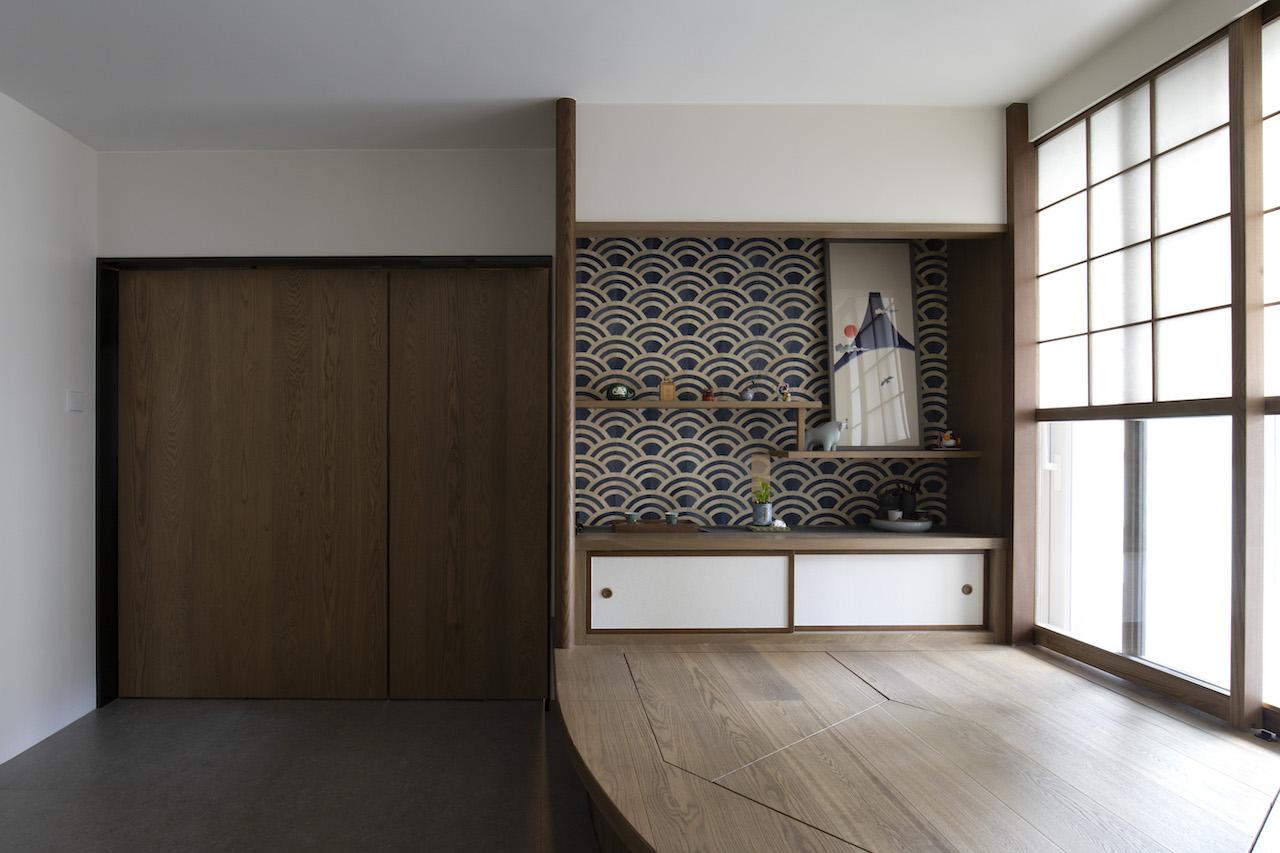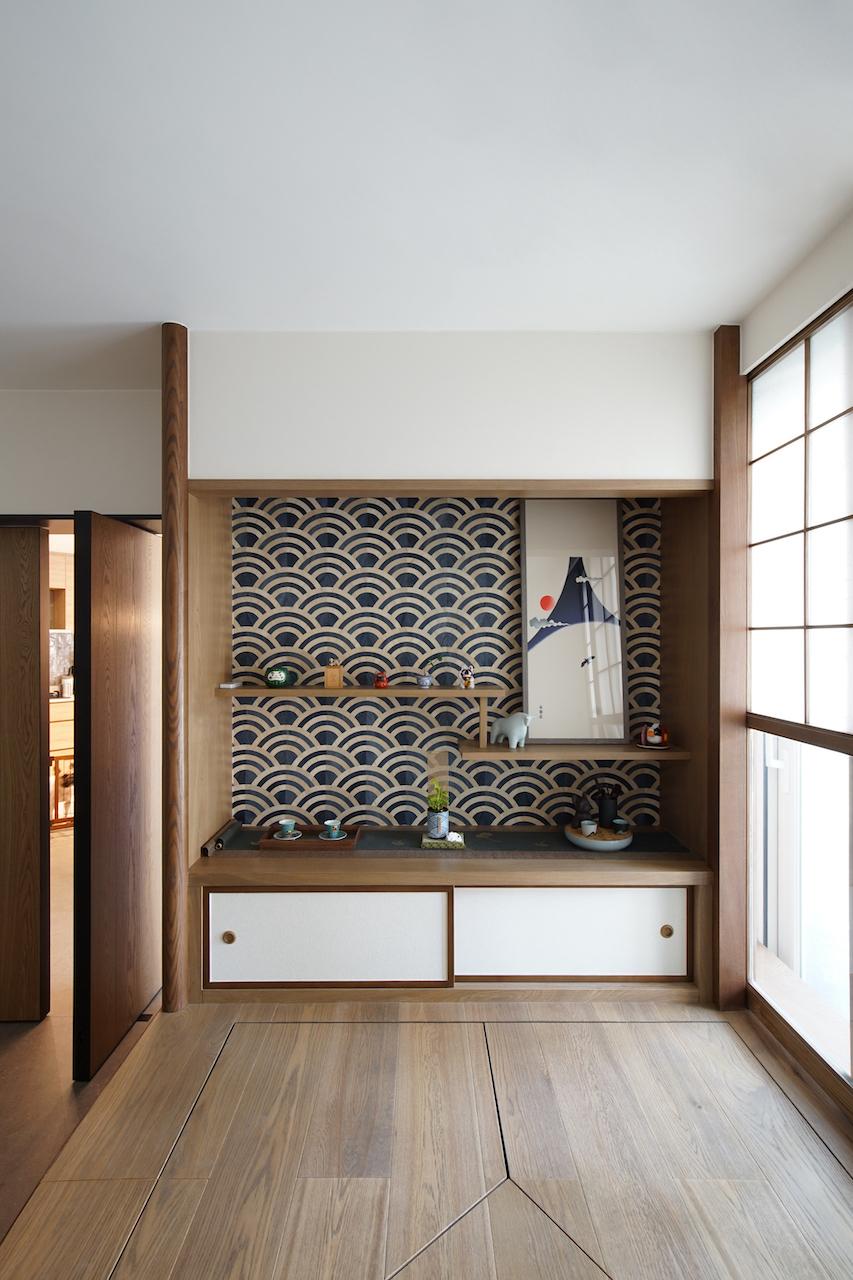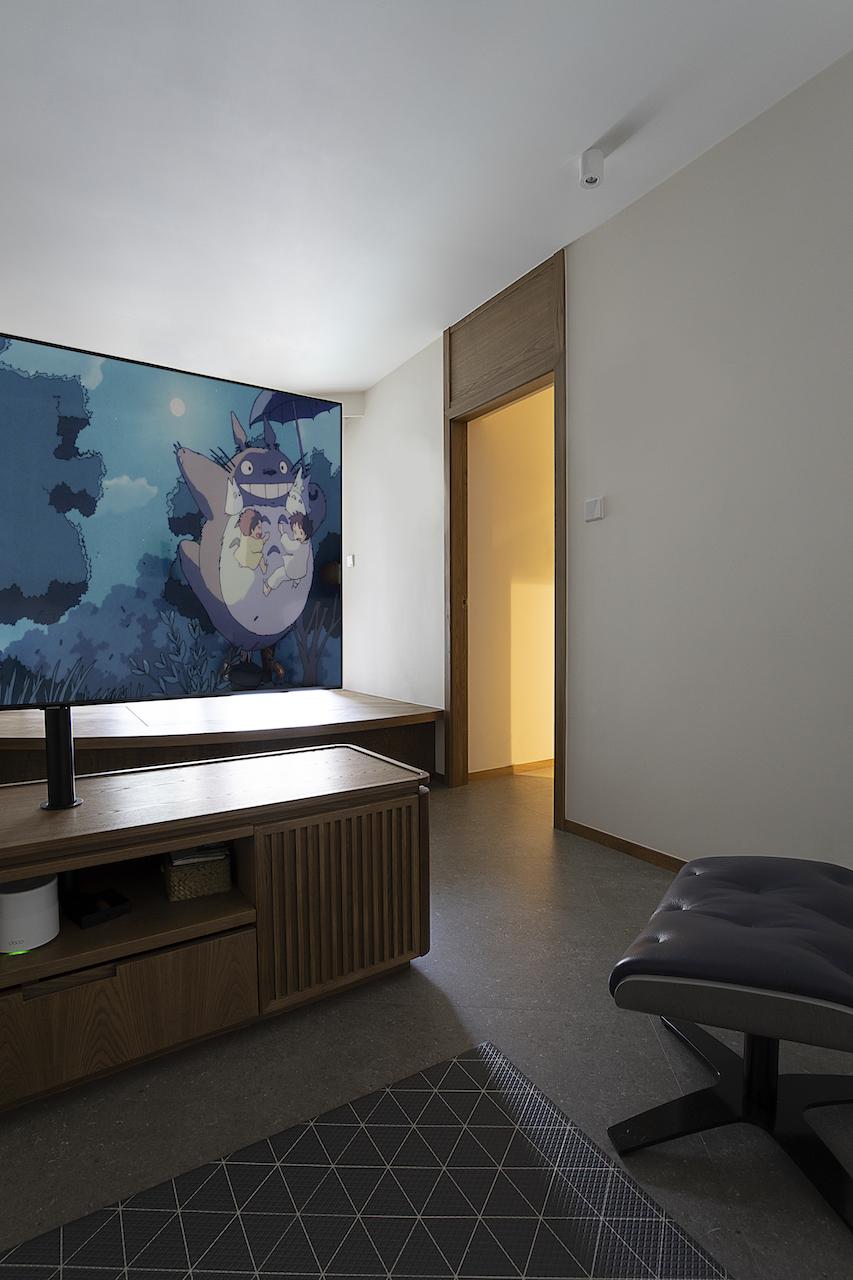 Stepping into the adult side are the entertainment area and the tea ceremony platform, which houses a motorised table. The wooden ethos extends into this side of the dwelling but with a touch of Japanese details, including the use of Japanese wood Naguri to line the tea ceremony platform, and a display shelf decorated with Seigaiha, a contemporary Japanese wave pattern, wallpaper.
The iconic pattern also features prominently in one of the master bedroom's walls finished in diatomaceous earth, which further accentuates the soothing ambience felt throughout the abode.