This Taipei residence is designed for a sporty couple who crave flexible layouts and ample amount of storage spaces.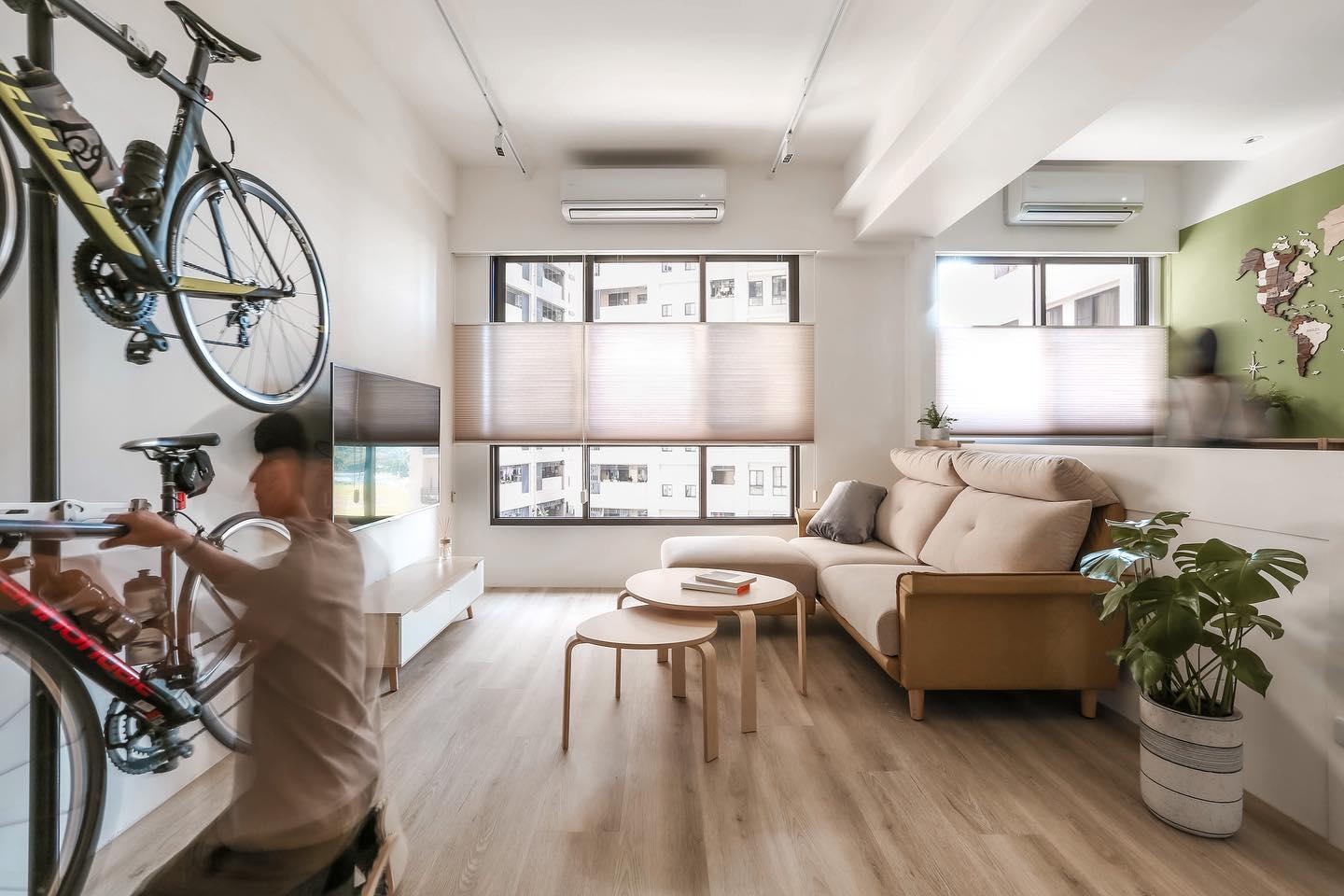 This newly renovated house in Taoyuan City belongs to a pair of sports-loving couple. Amassing around 782 square feet, the abode used to house three bedrooms and two living areas – a layout rather narrow and cluttered for the owners.
After discussing with the designer, they decide to transform the area next to the living room into an open-plan study room, with spaces intentionally left blank to make the space appear larger visually, The wall cabinet can be used to store climbing and diving gadgets.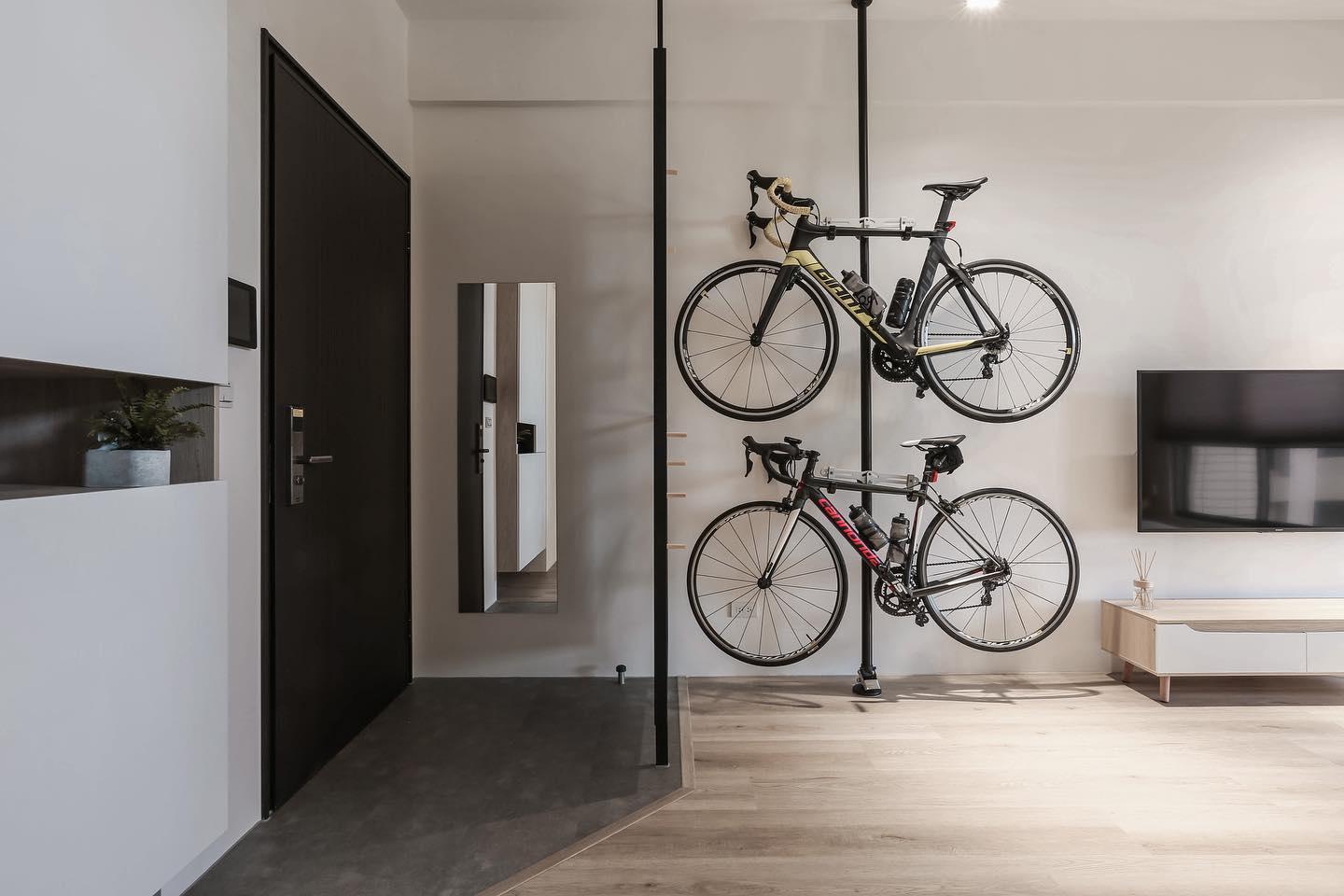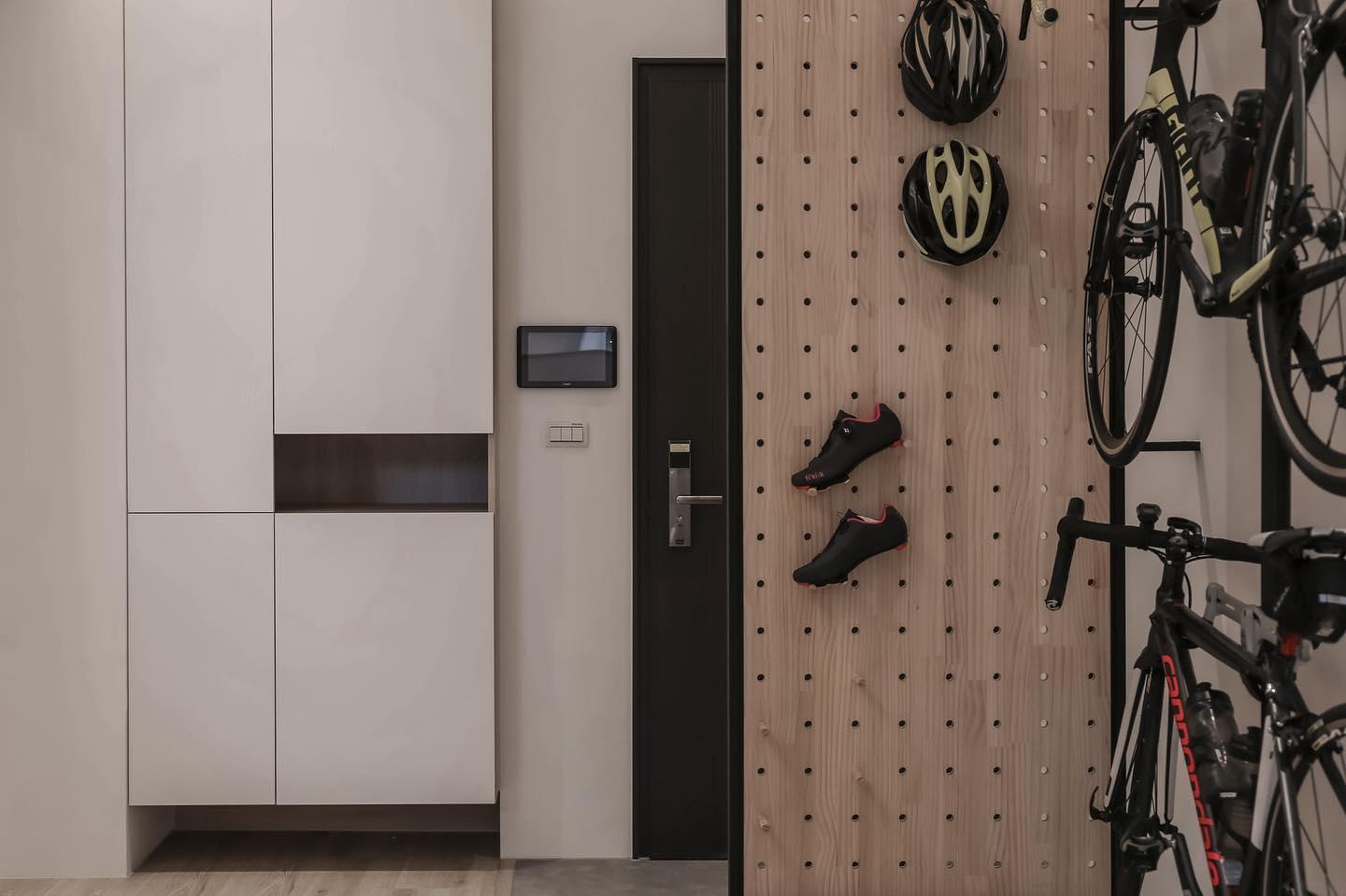 Behind the main entrance is a perforated board used as a segment between spaces; it also provides ease of access to bicycle equipment. This is flanked by a built-in cabinet specially designed to be suspended under the shoe cabinet, allowing the owners to place slippers and meet basic storage needs.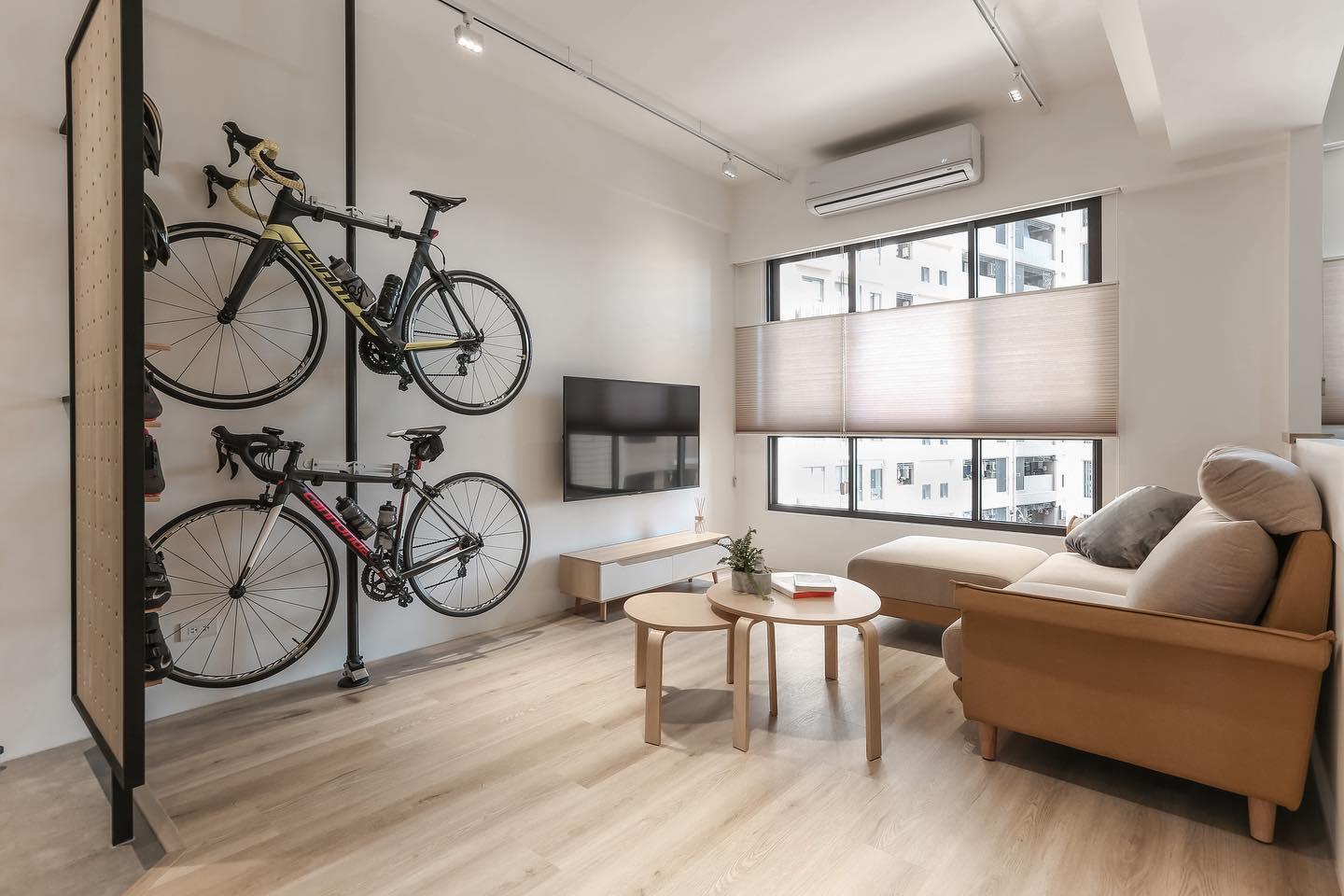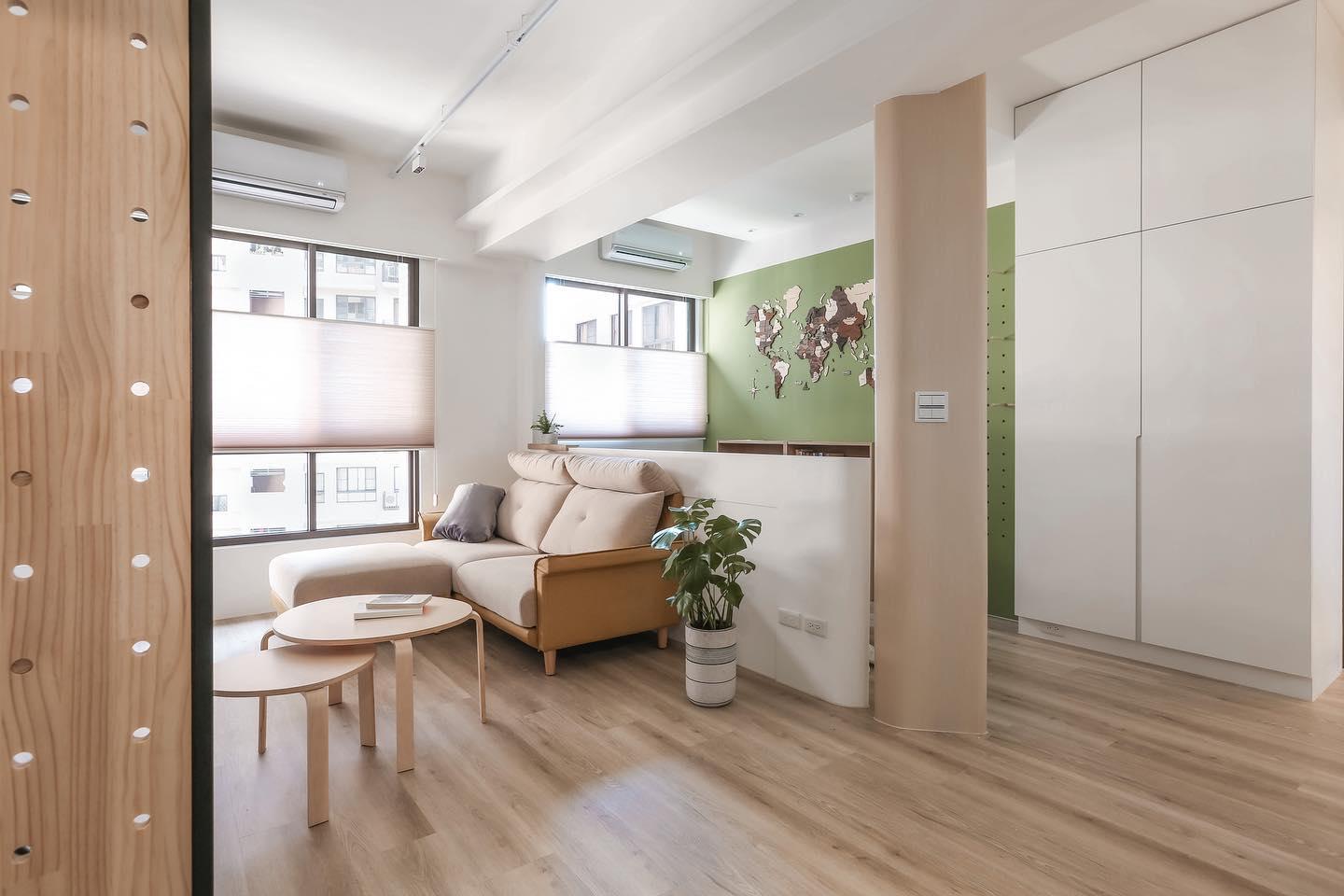 As soon as you set foot in the public realm, you can see the study room with the compartments removed and directly linked to the living room – not only does it create an airier and brighter dwelling, it also allows family members to mingle with each other any time they want.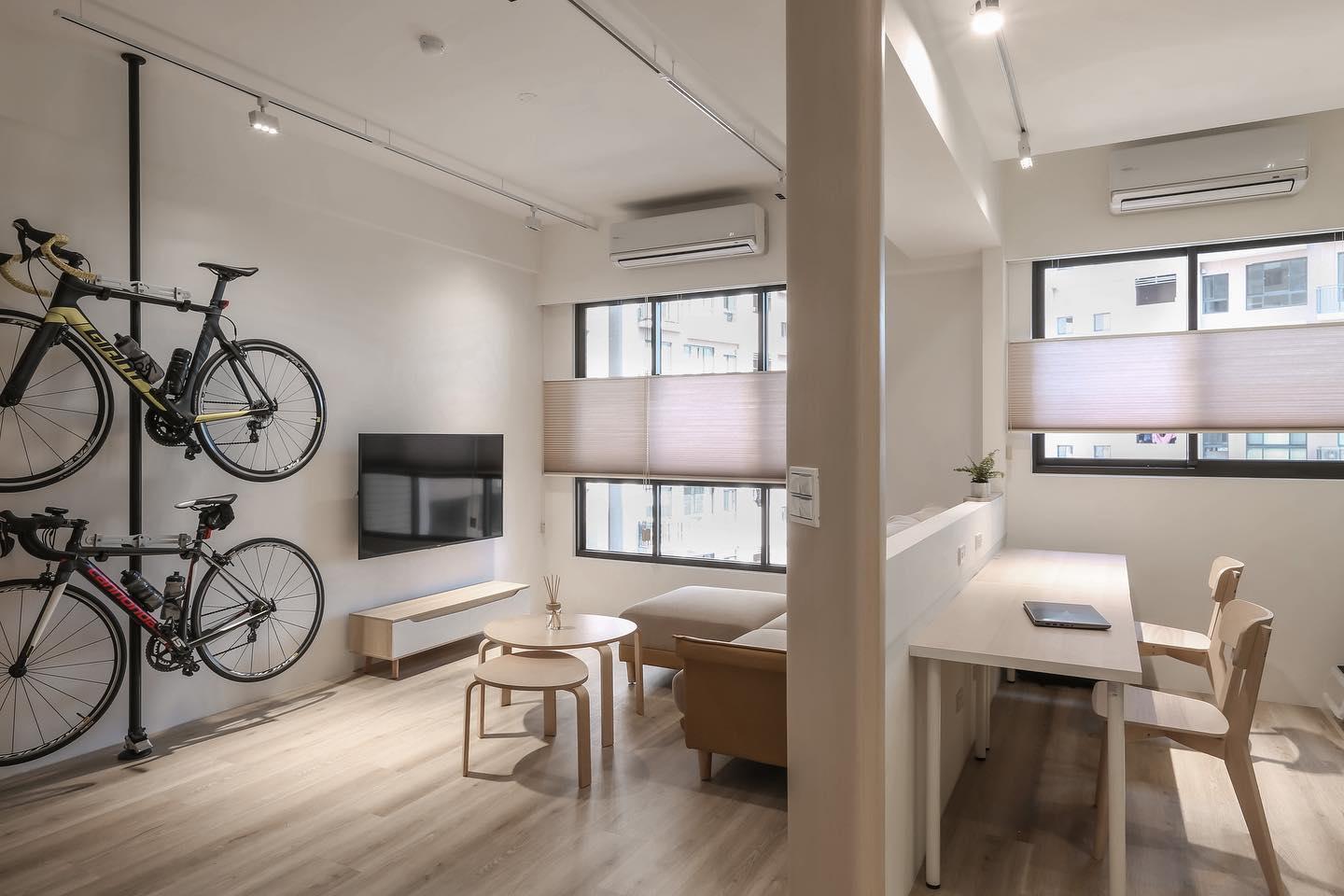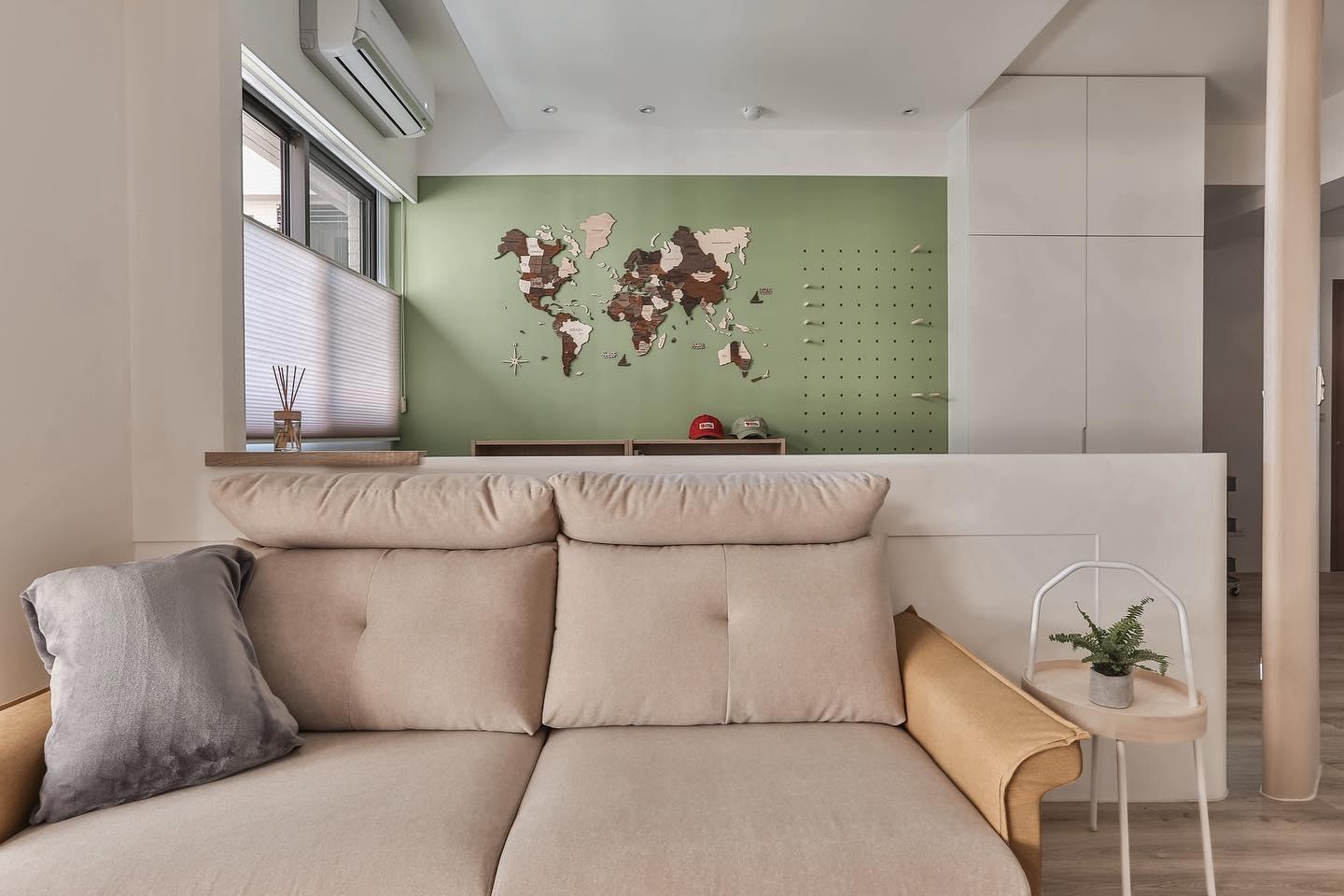 Extending the design aesthetics of whitespace, the public space shies away from integrating too many cabinets; the green main wall in the study room is furnished with a map illustrating the owners' dream of wanderlust, as well as for hanging climbing and diving equipment gear – it's an awesome space for displaying one's beloved collection.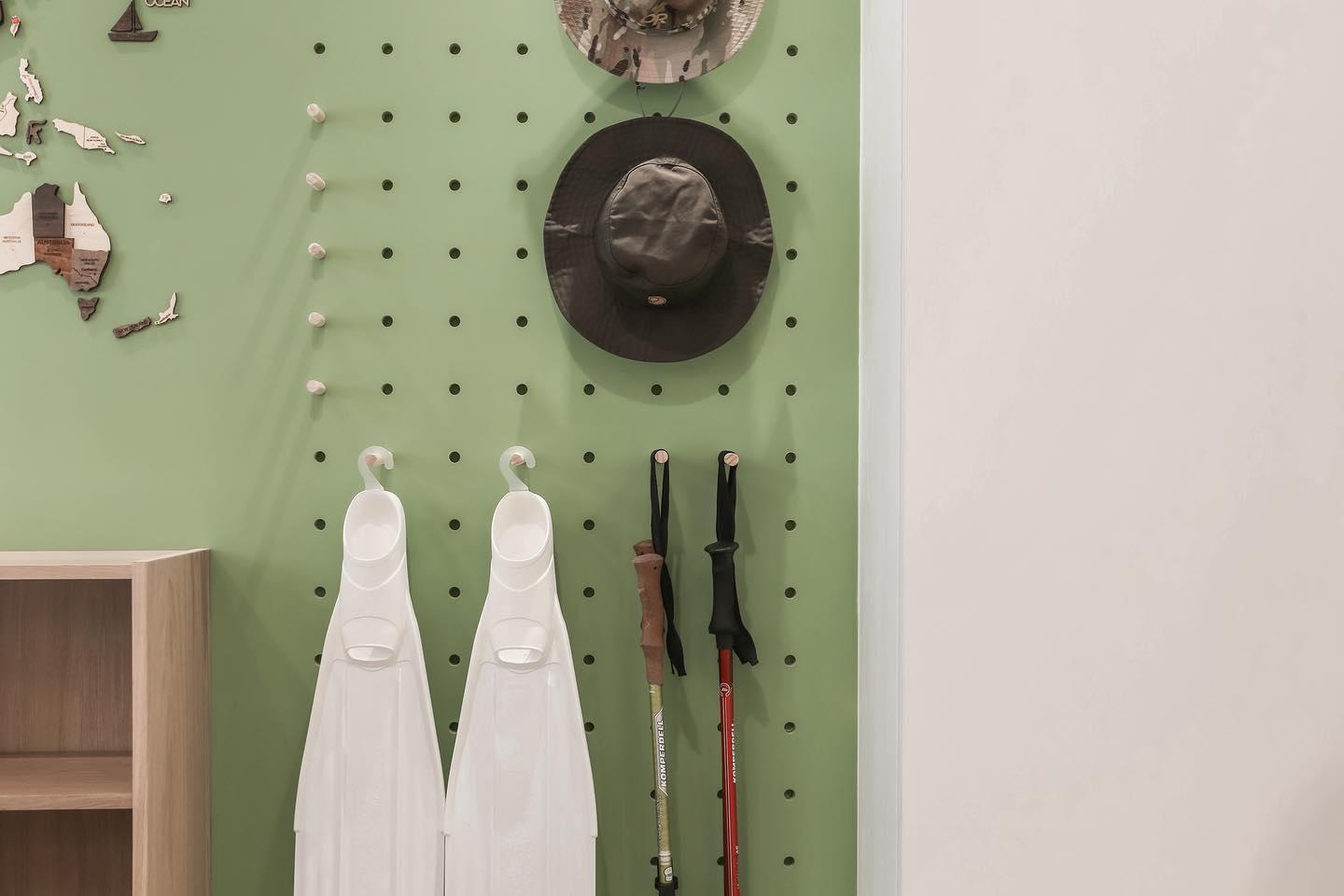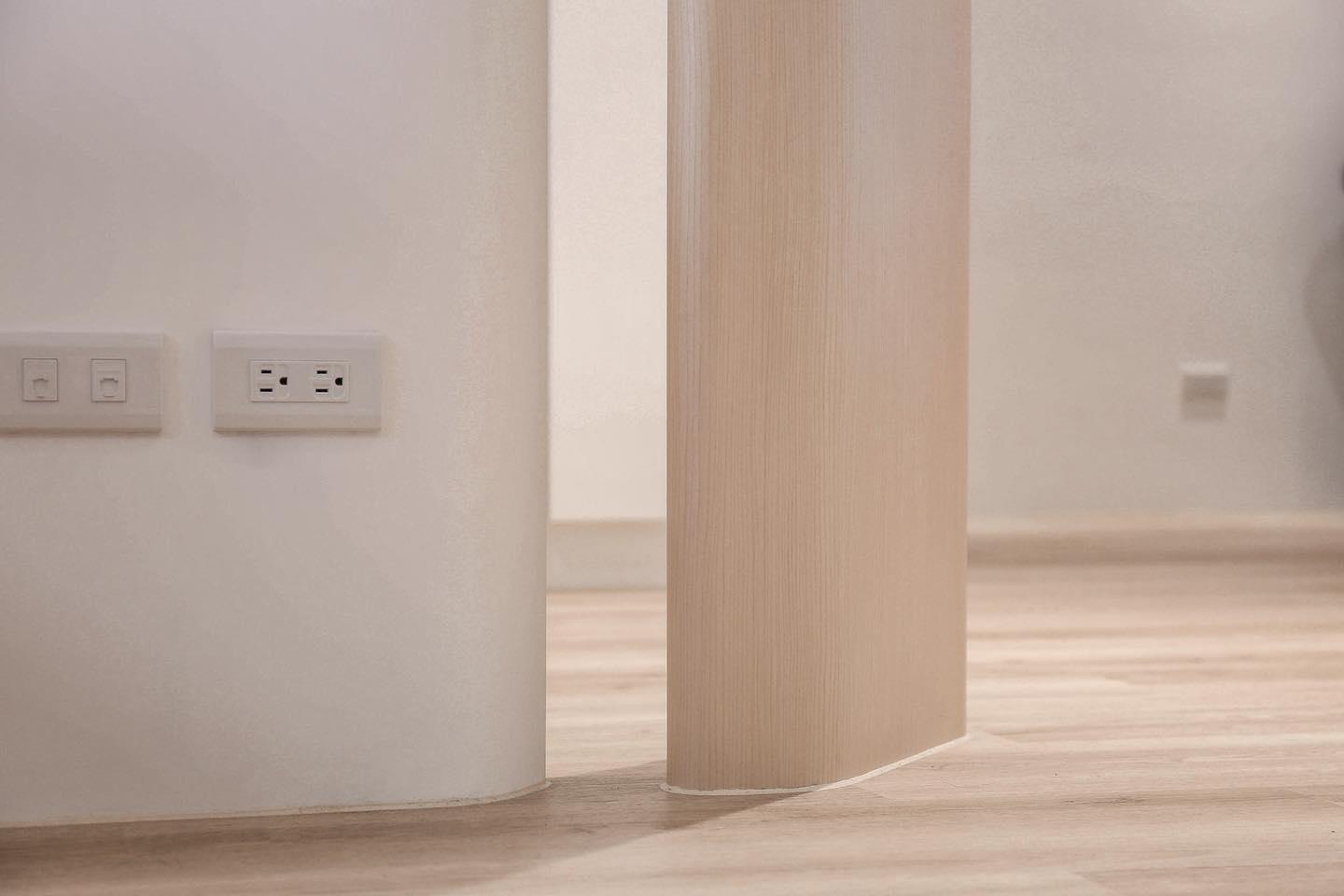 To craft a cosy dynamic, the master bedroom adopts a simple and neat structure: spliced walls and open clothes rails create a serene and relaxing space. Such a minimalistic and tranquil residence with great storage capability no doubt embodies the dream of many city metropolitans.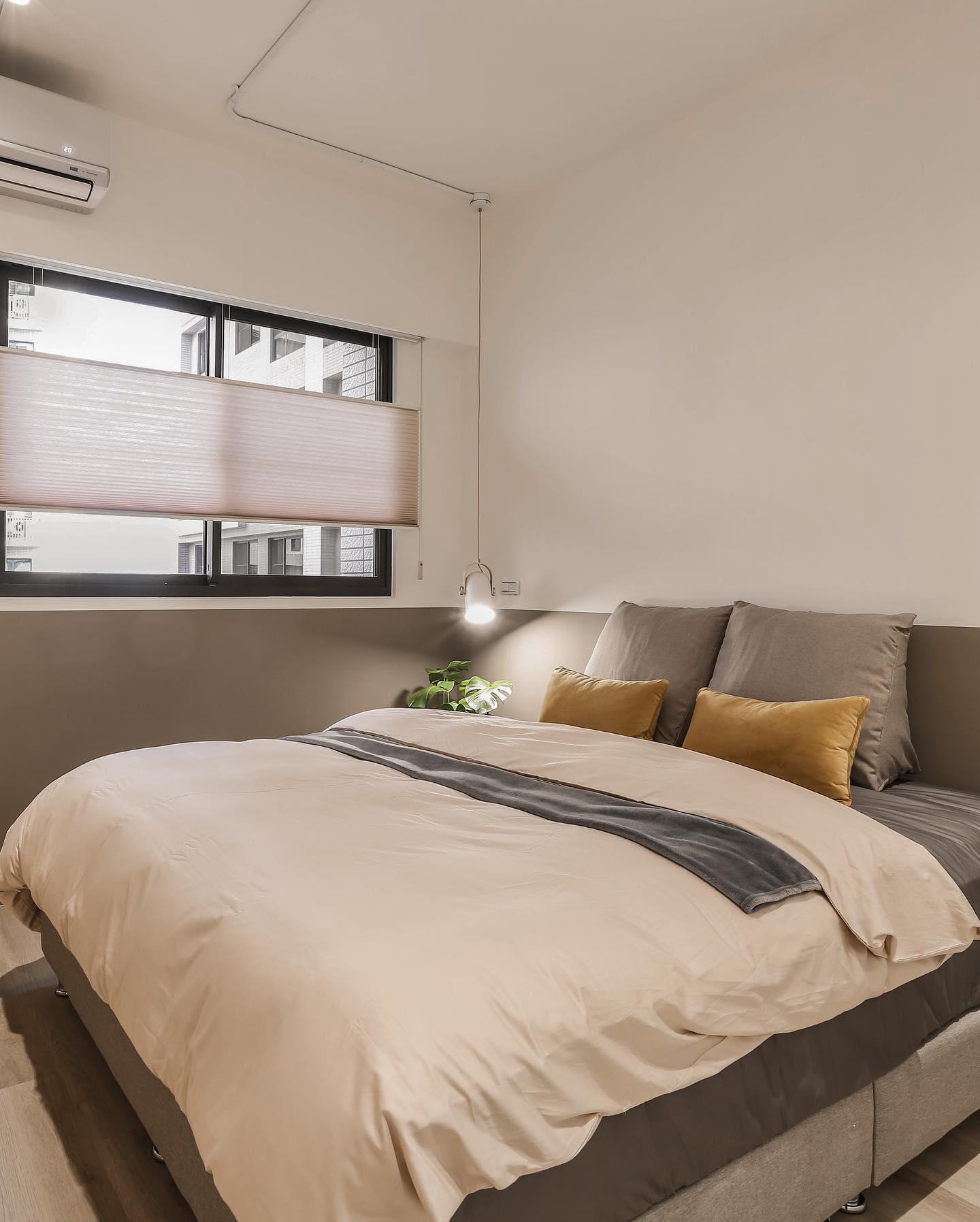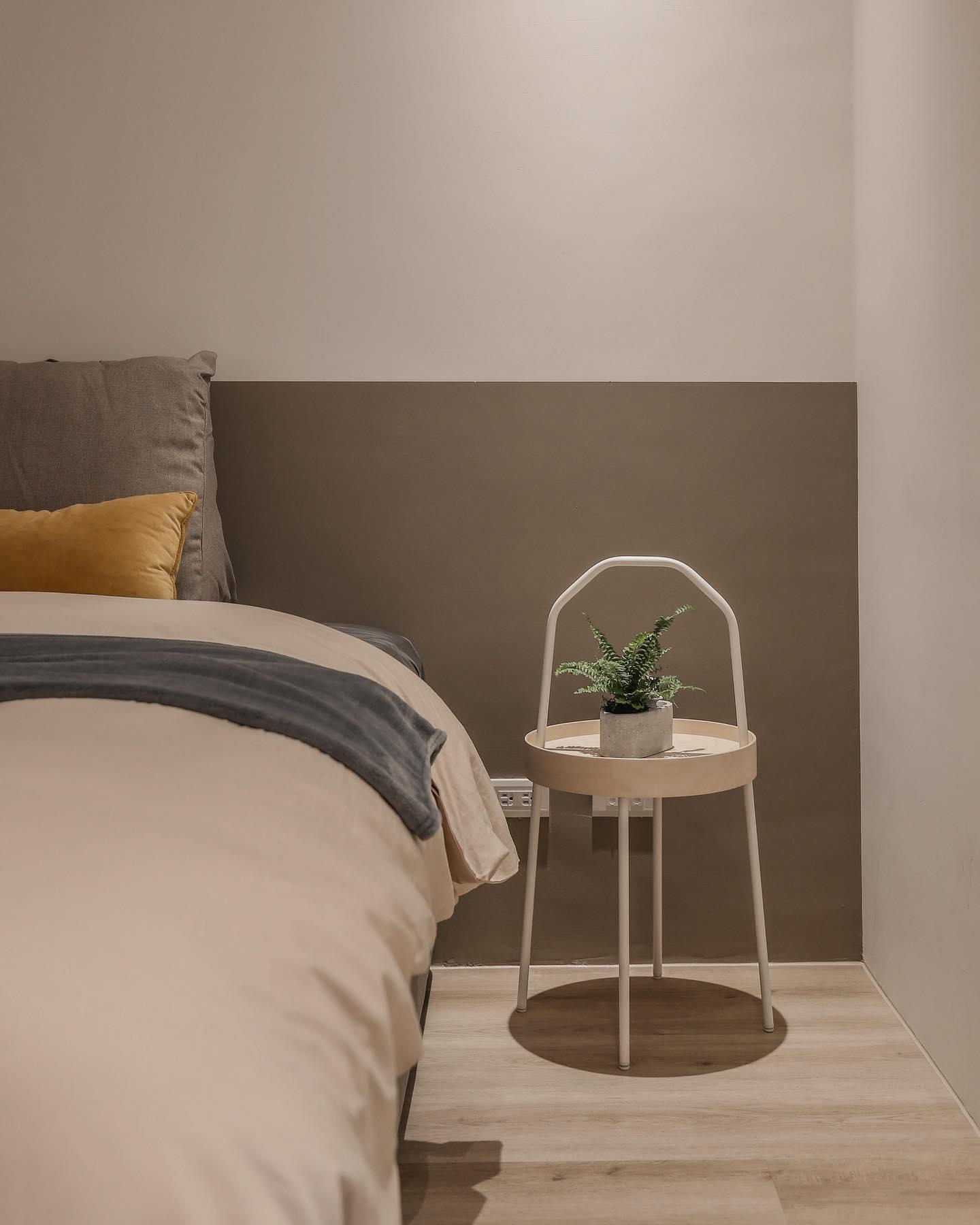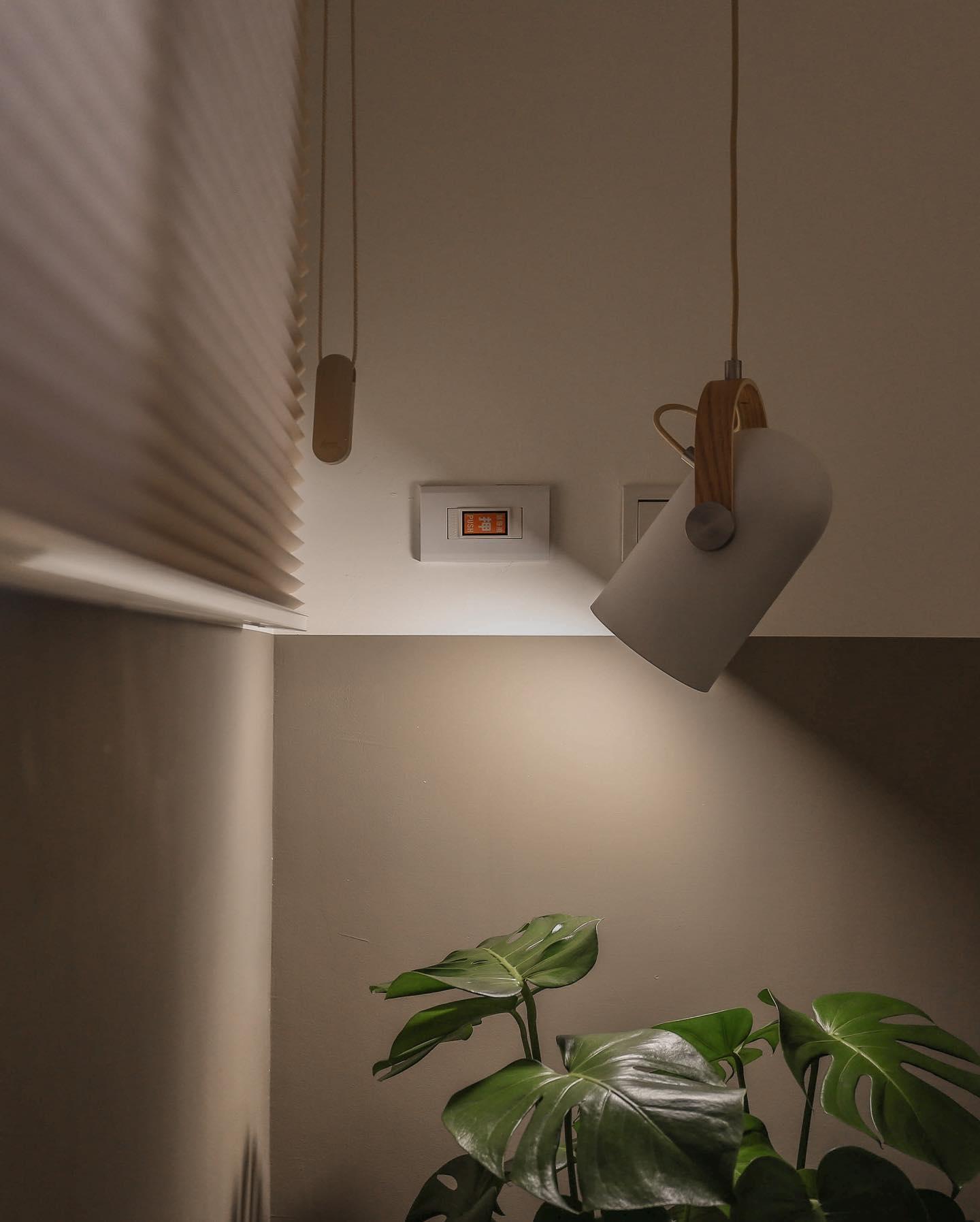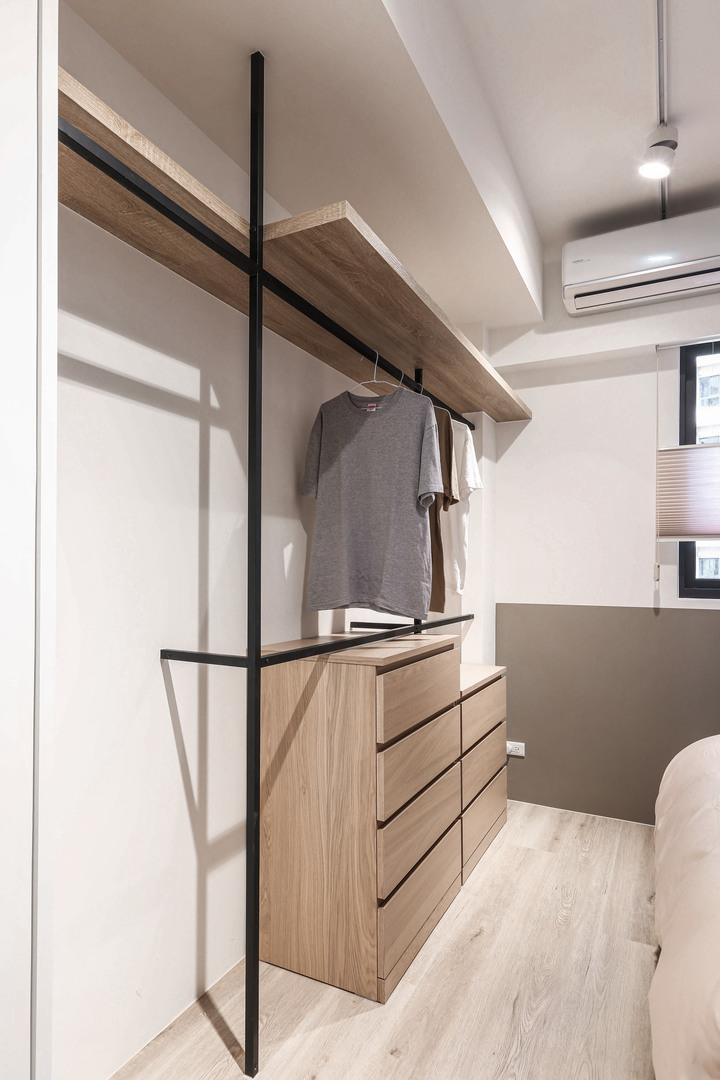 Photos:Momochen1103,裏白室內設計