Impact Interiors has conceived an unassuming, gritty 1000-square-feet bachelor pad in Mumbai with an open plan sans walls and doors.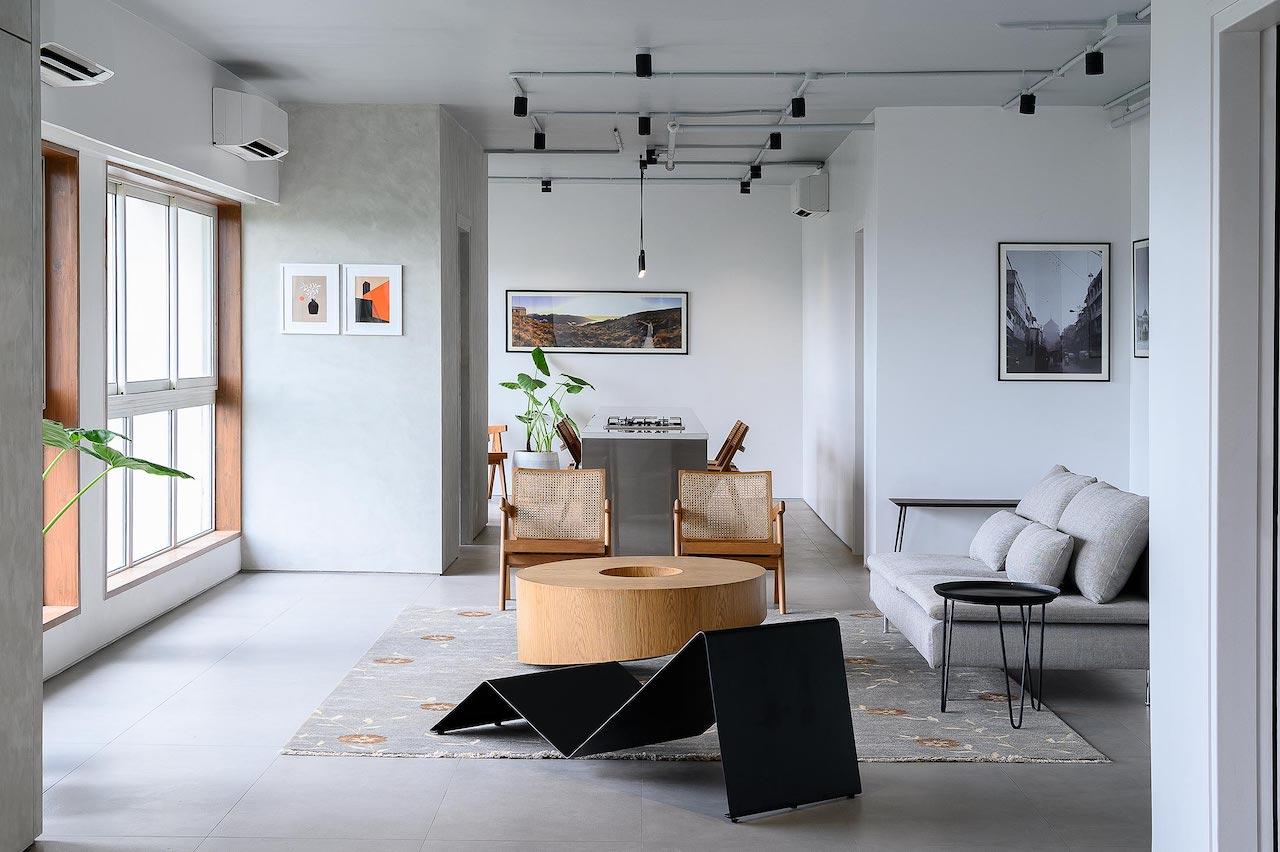 Essentially, the team had to create a pavilion for viewing the hillock in the distance, a lucid space that offers seamless integration with the cityscape 15 floors above the ground. The site offered two 1-bedroom units each comprising of a living-dining space, a kitchen and a bathroom with large windows that look onto unobstructed views of the surroundings.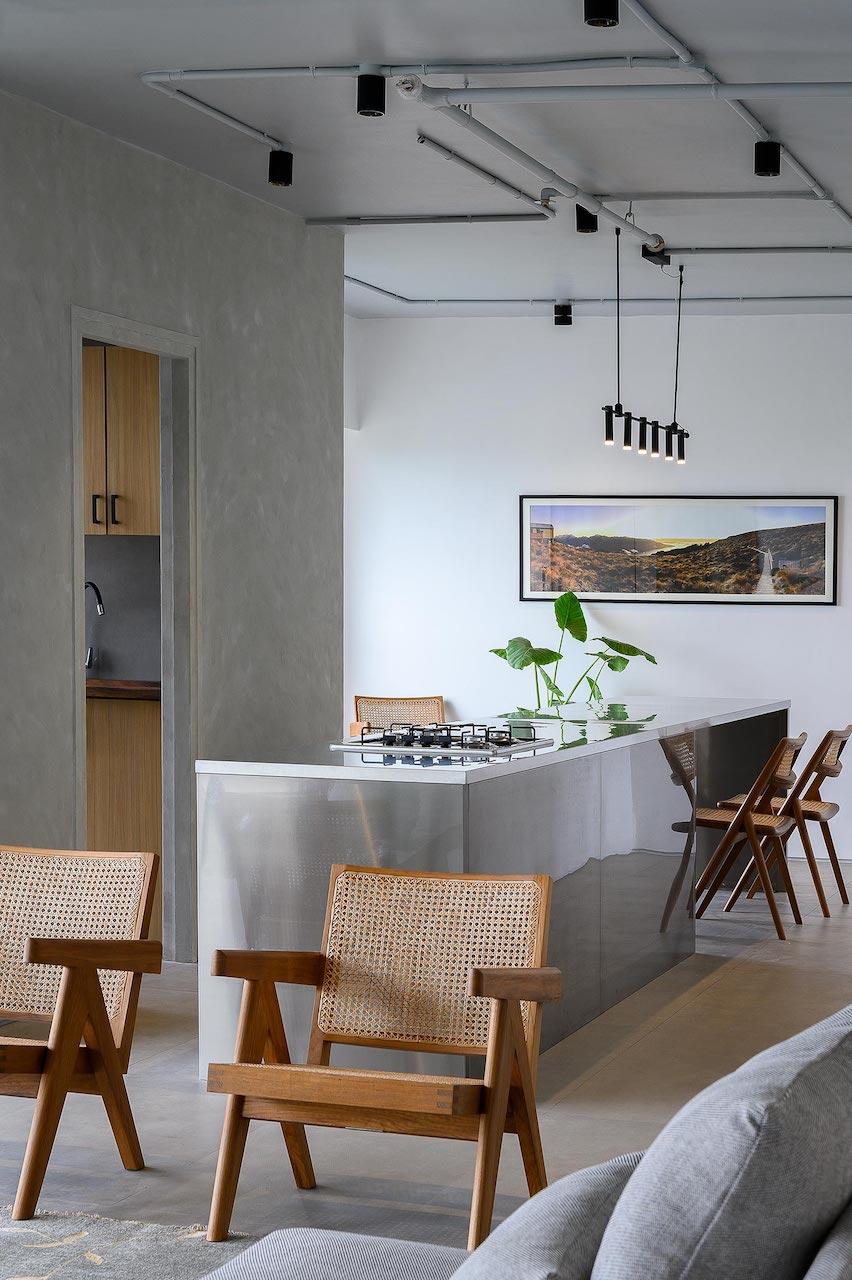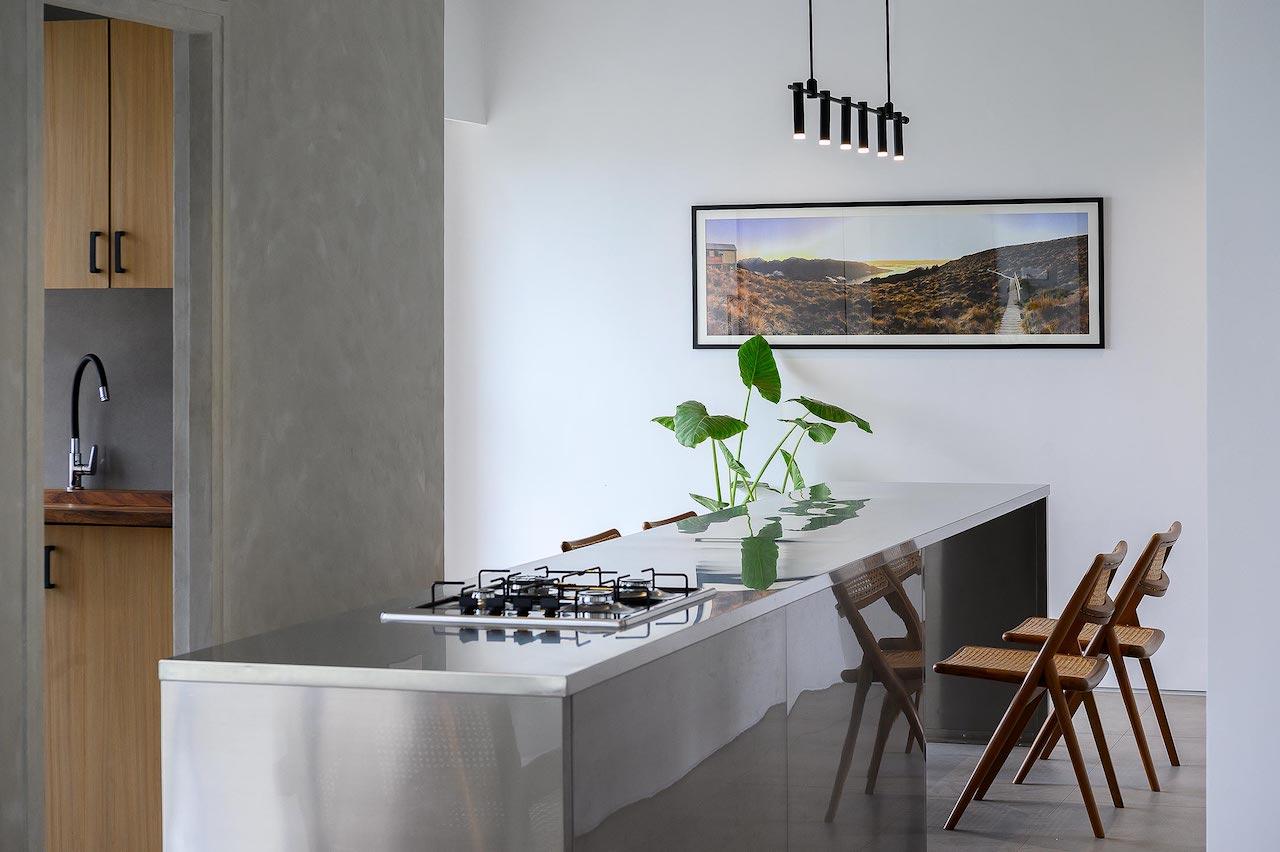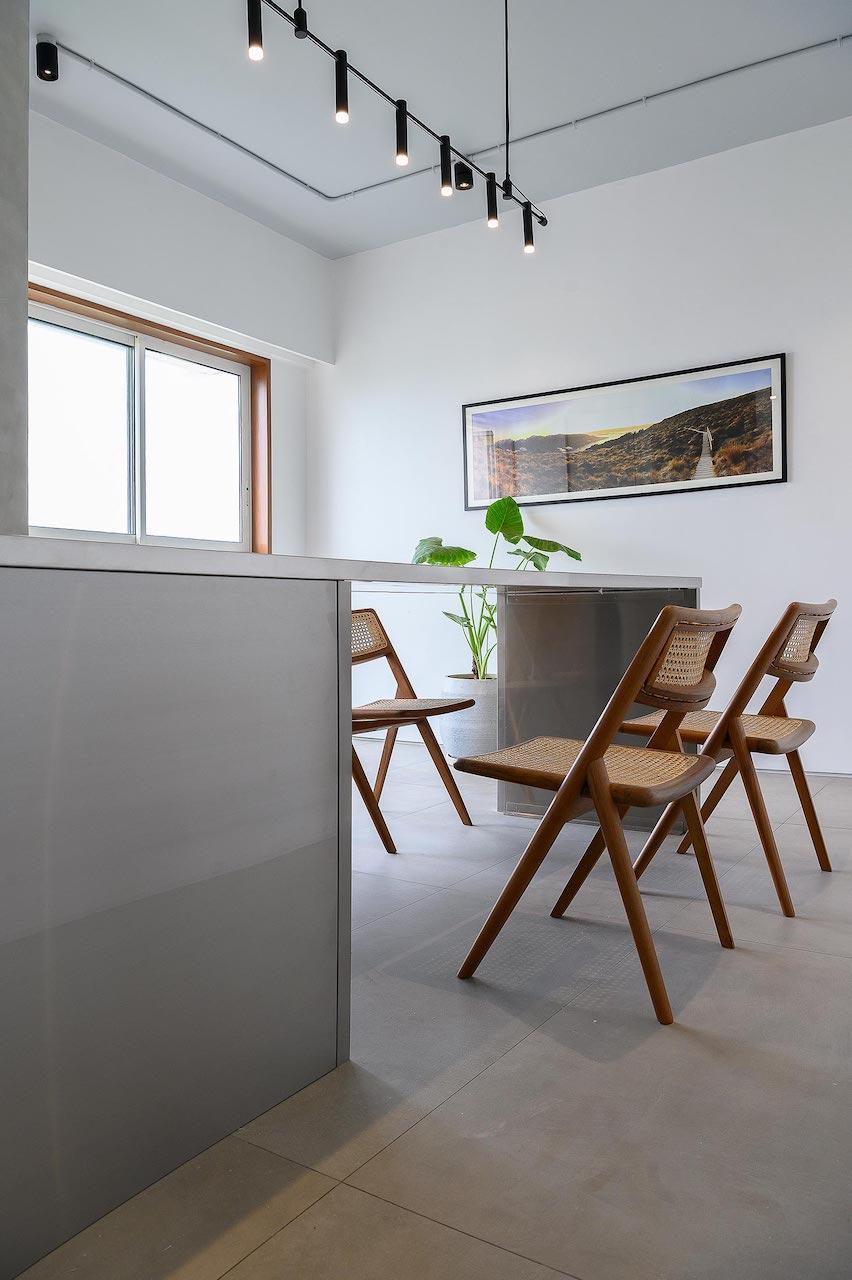 All the walls were demolished to create one contiguous space that is further sprinkled with bare minimum furniture and in the process, a home akin to a galerie de sculptures with monochrome colours and no overt patterns was yielded.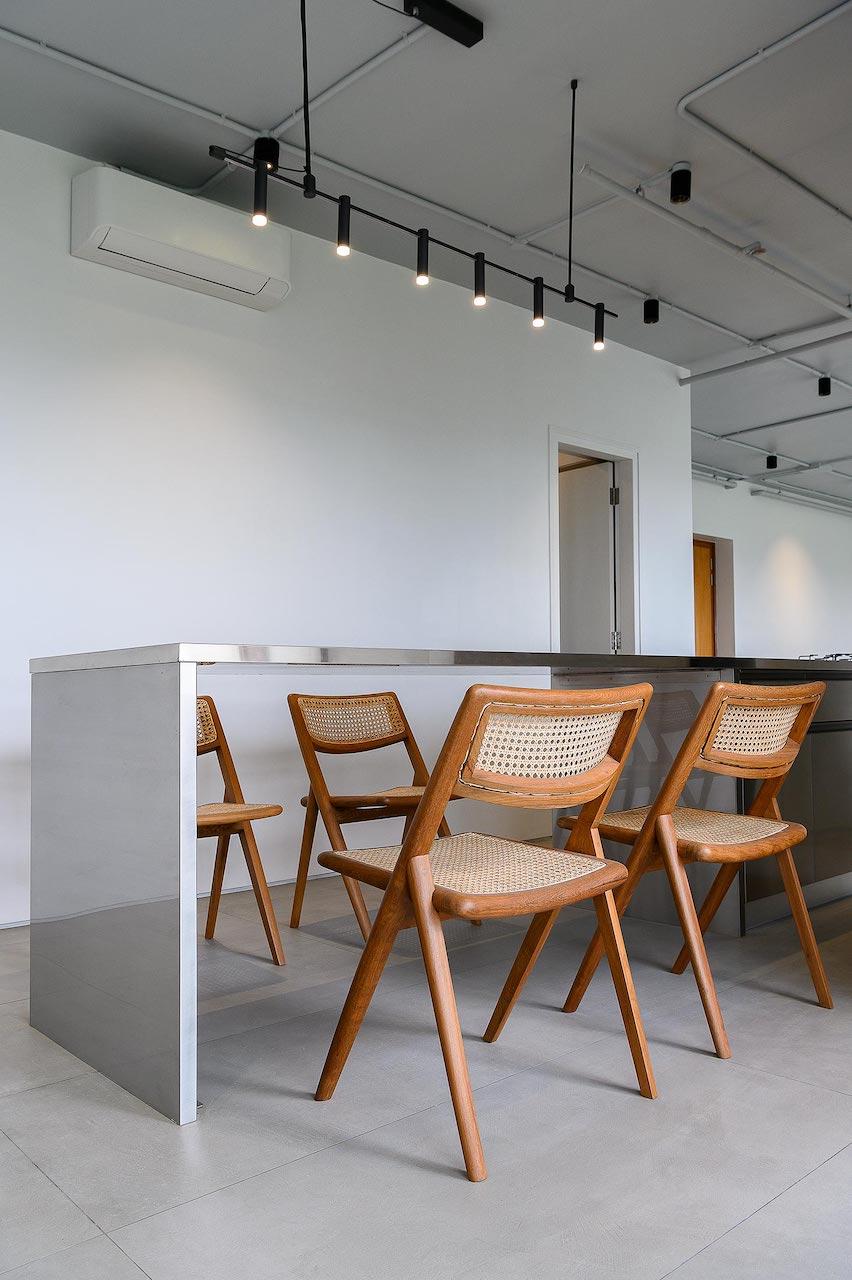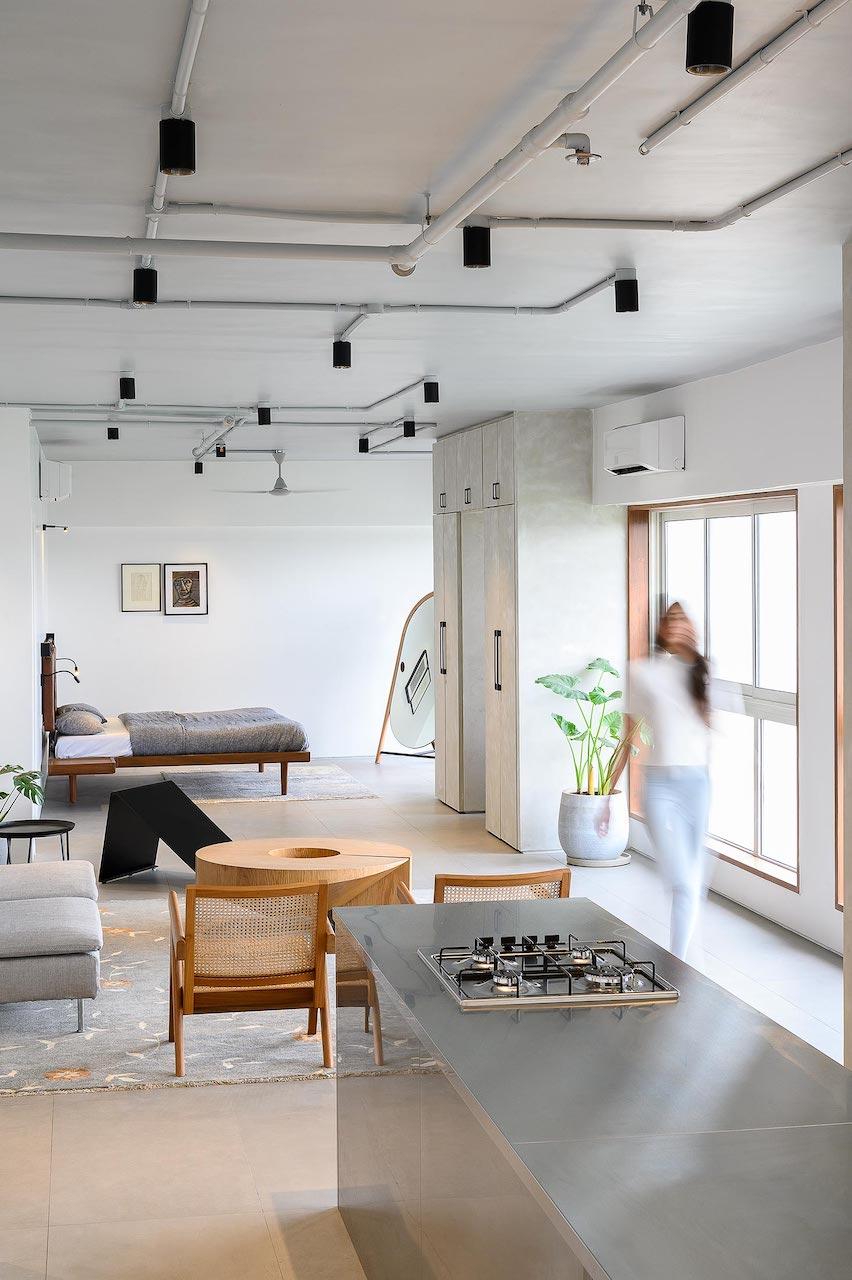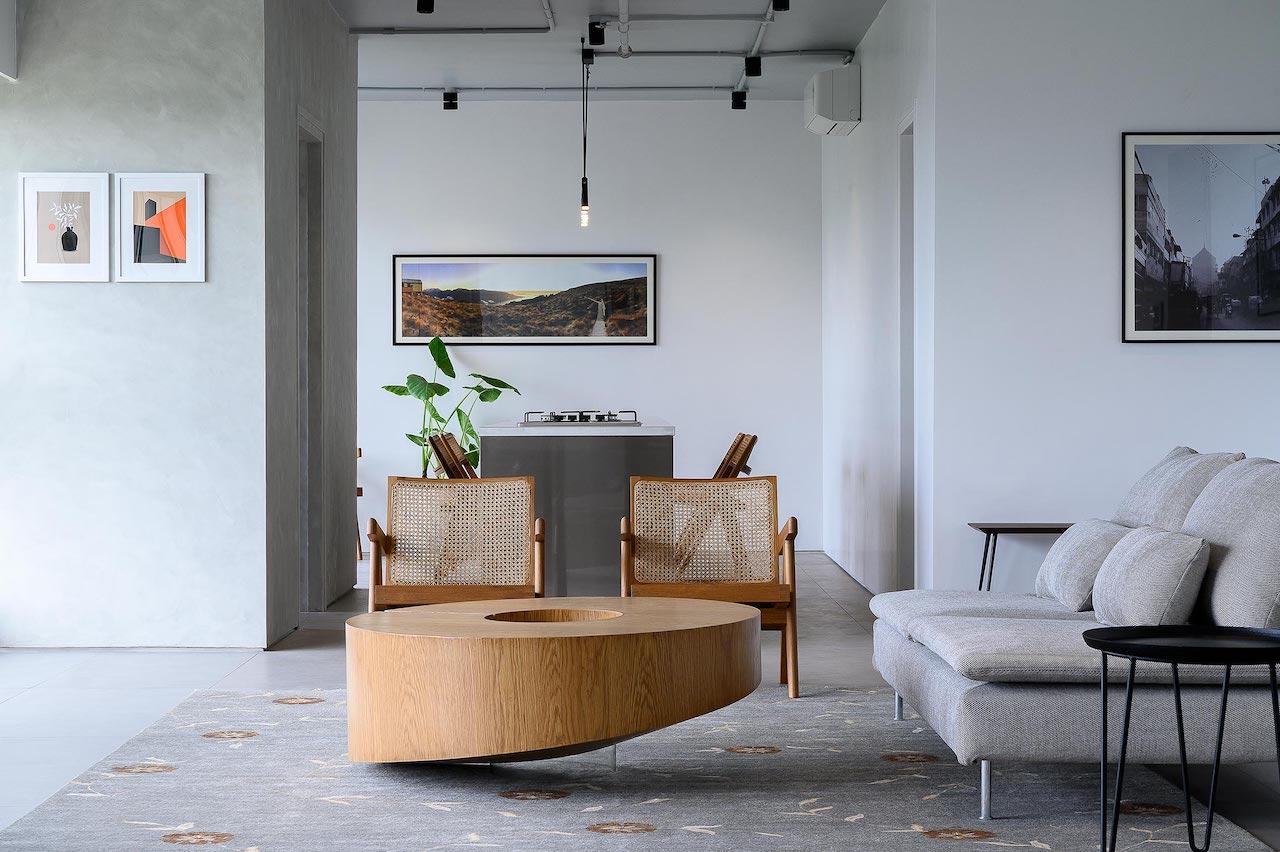 Opening the entrance door, one enters directly into the central living space of the home. There's also a dedicated "cook and eat" zone where the team has designed an open steel kitchen in collaboration with Kuche 7 for the client who also happens to be a closeted epicurean.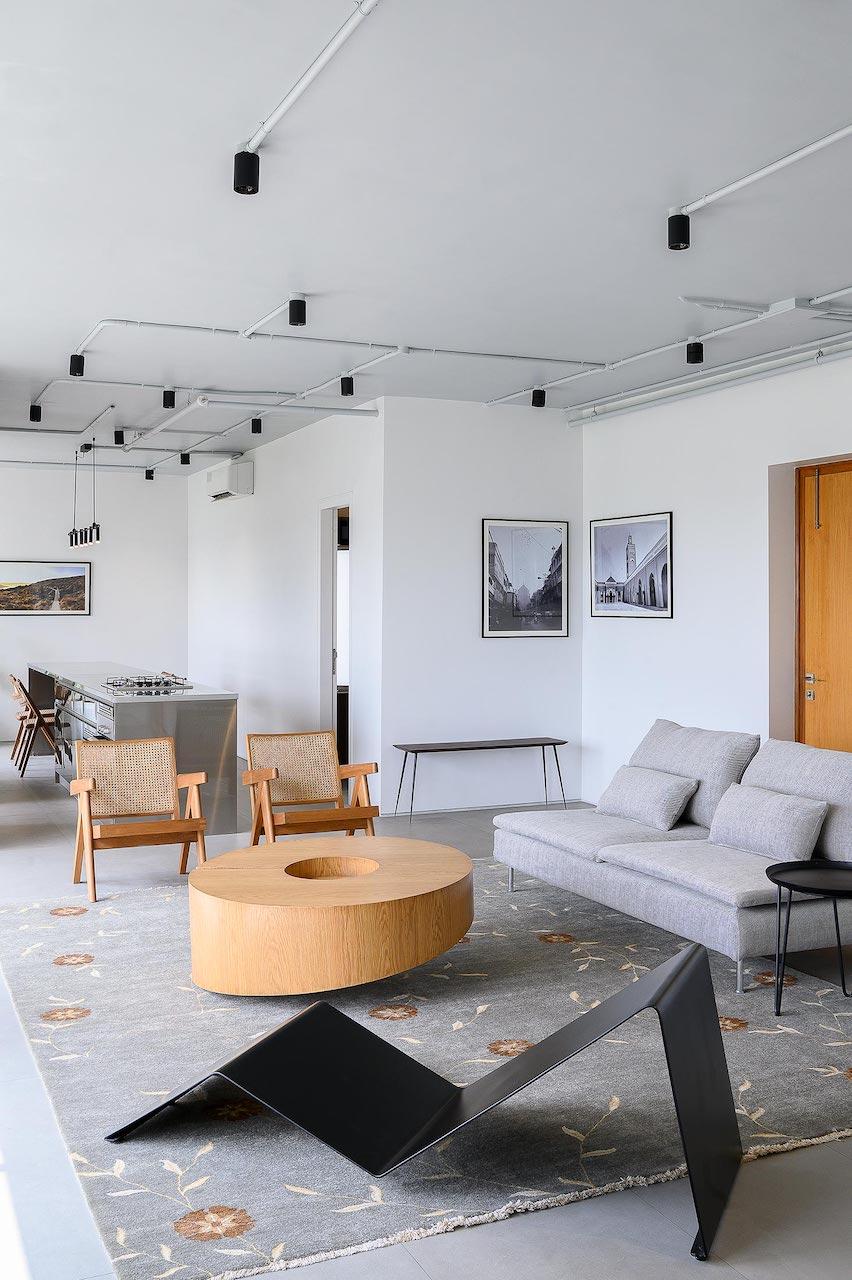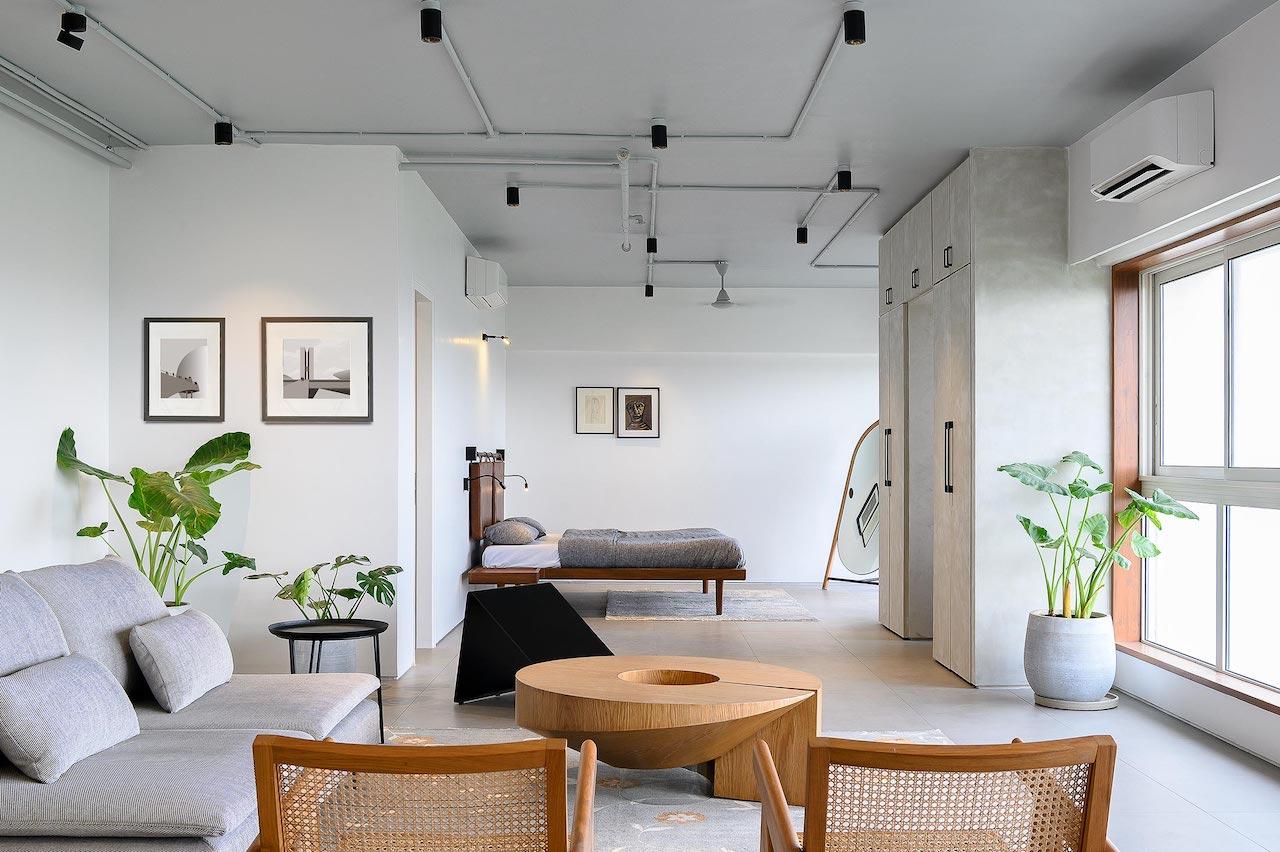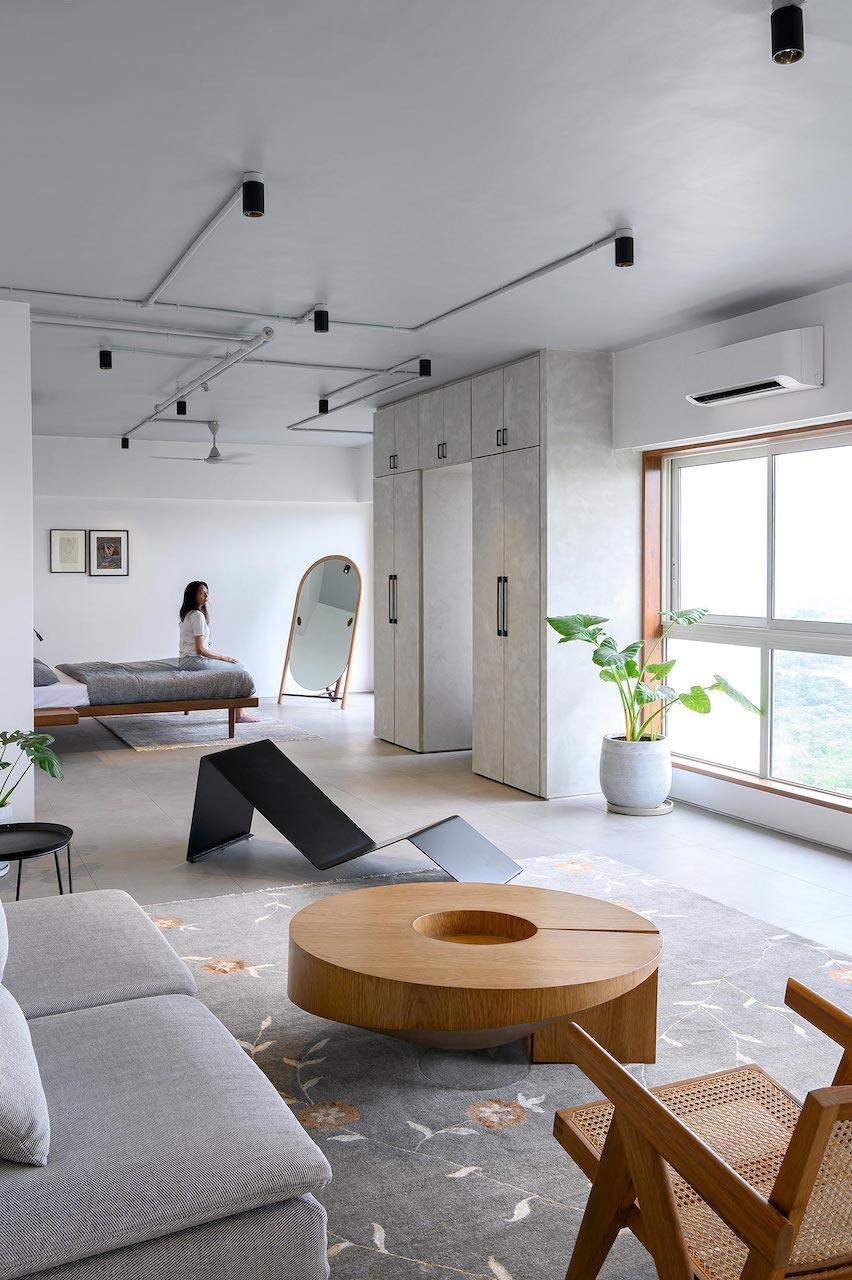 The other end of the home is the sleeping space, comprising of a simple wooden bed with a backrest upholstered with faux tan leather; the bedside tables are merely shelves sans drawers. Across from the bed is Nougat II, a floor mirror by MuseLAB and the Phantom Hands Kangaroo chair that beautifully pairs with the Mungaru side table.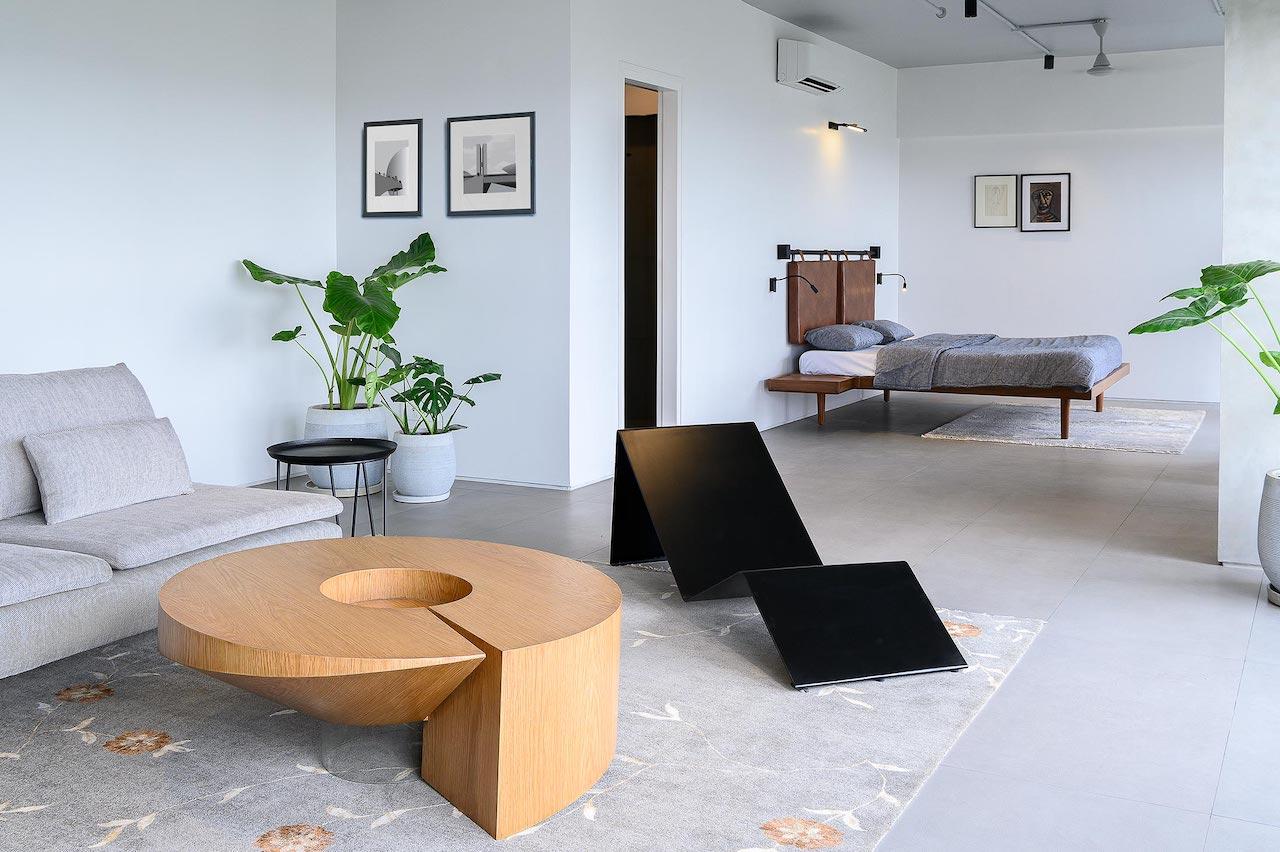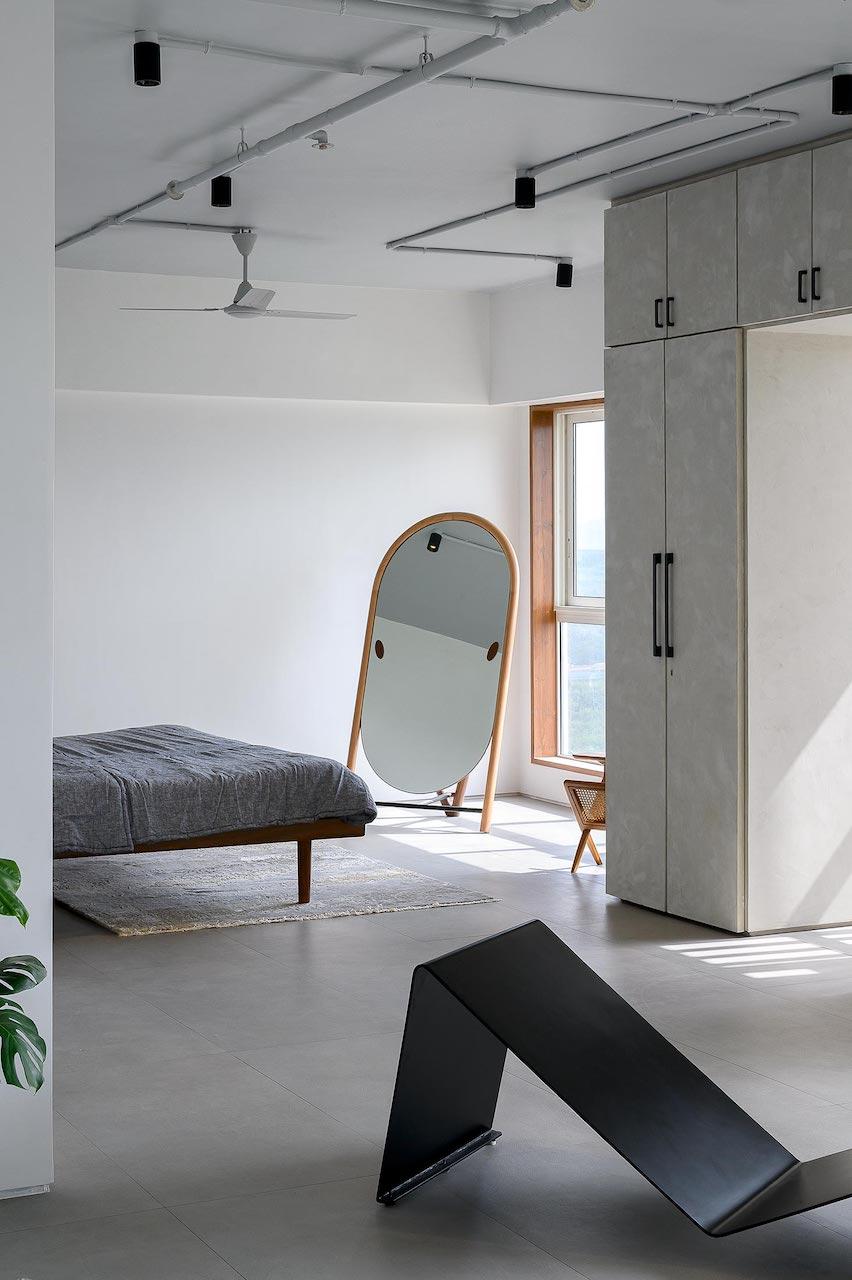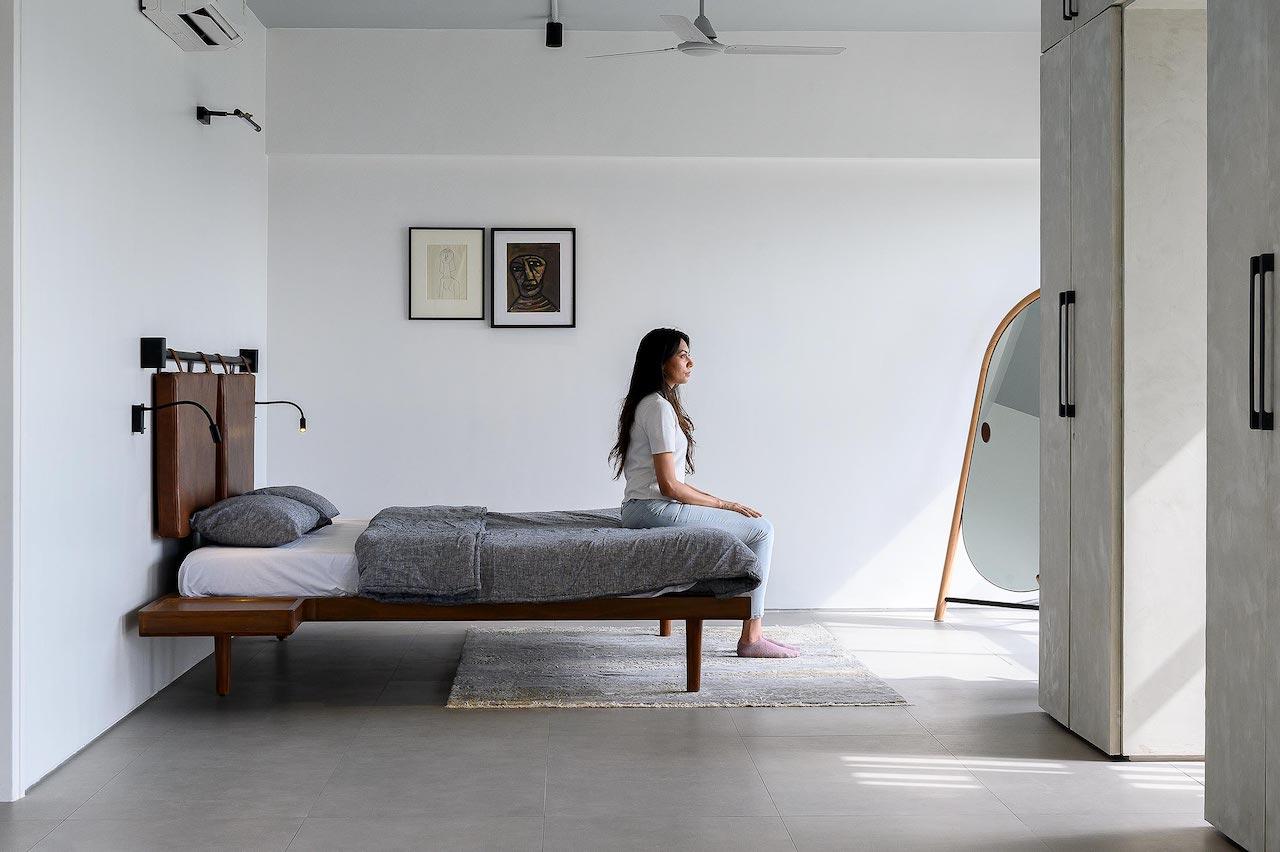 FN Souza and Rabin Mondal pair up to don the other wall that bookends this home. A pair of wardrobes flank another portal that leads to a walk-in for athletic gear. The light grey vitrified tiles that continue into the bathroom walls and on the dado beautifully offset the matte black sanitary fittings and fixtures from Vitra. The team has eliminated the faux ceiling completely and instead relied on a very simple grid of exposed conduits with cylindrical architectural lights.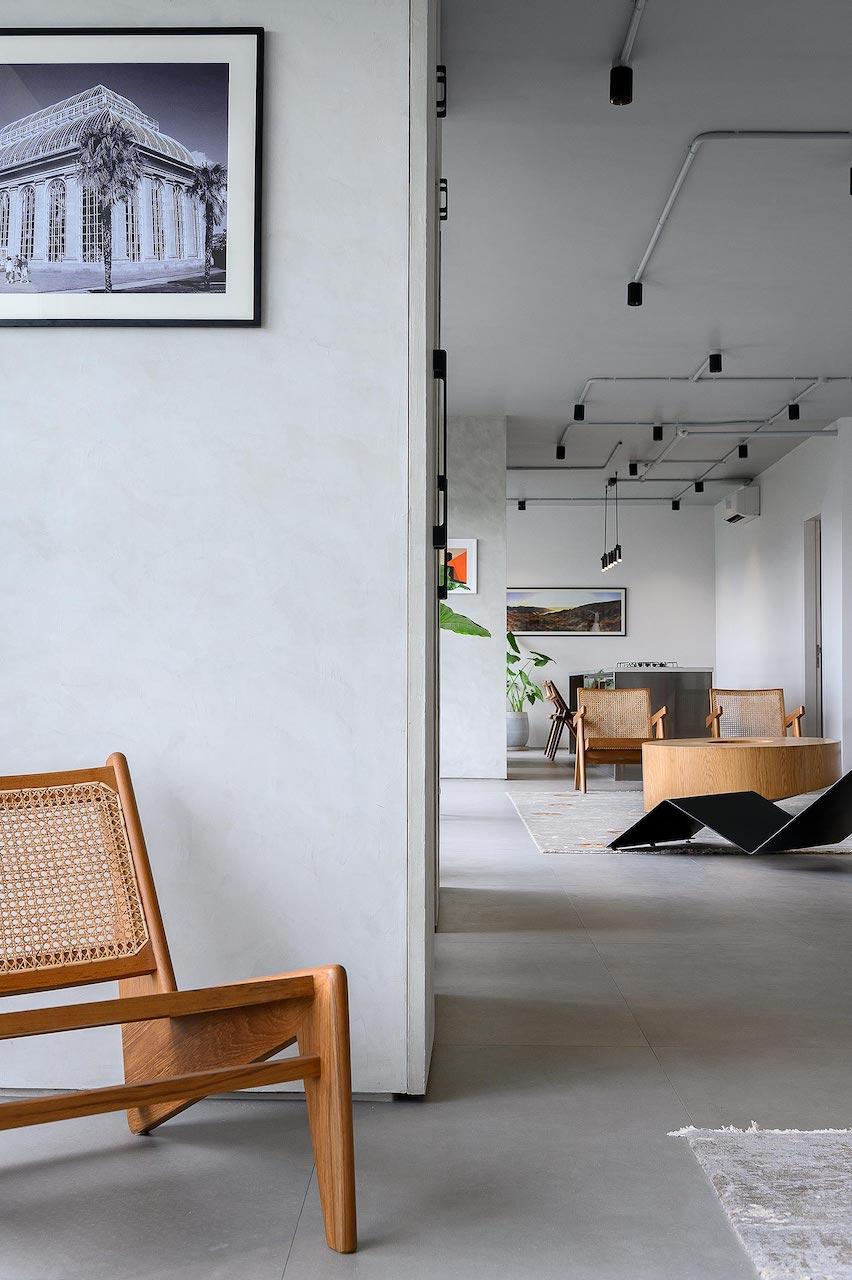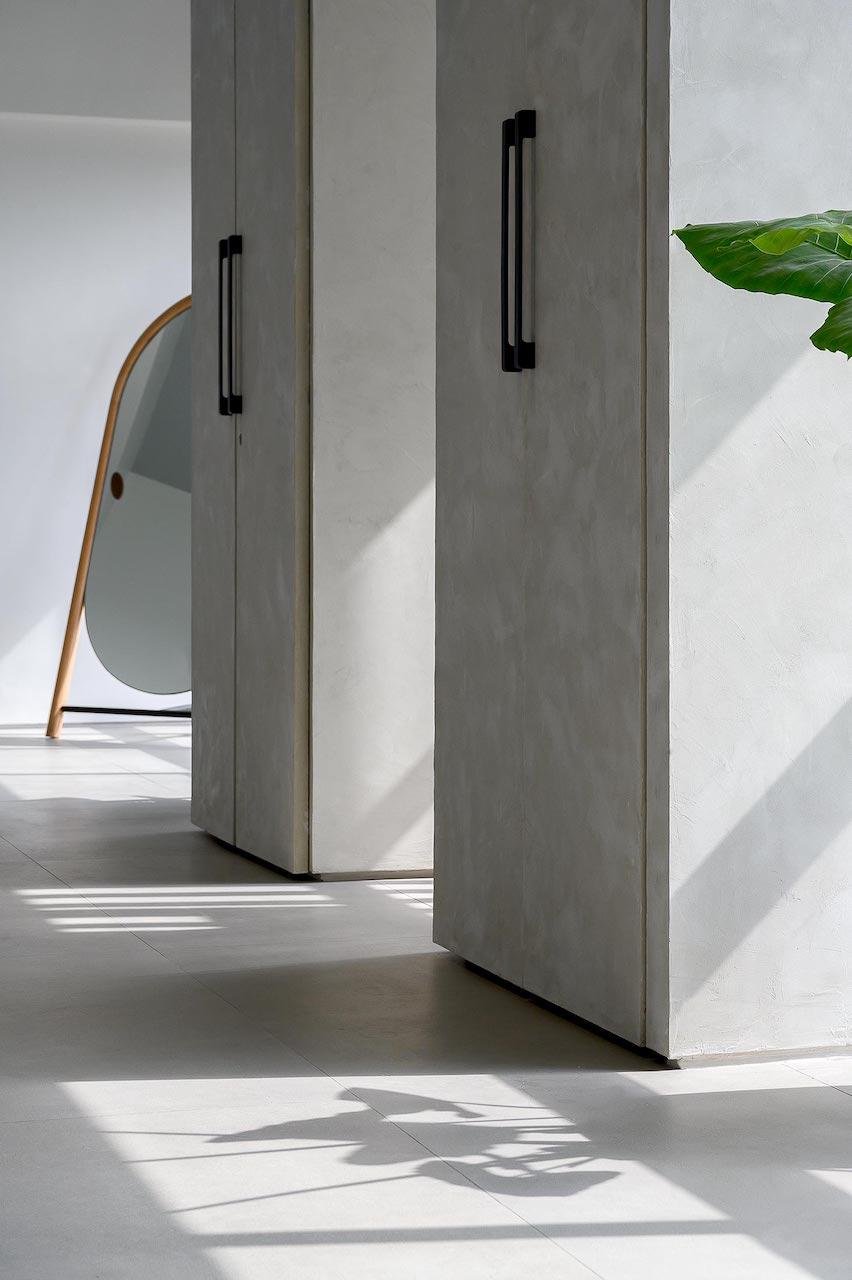 Photo: Sameer Tawde