Design studio JAAK combines two separate apartments, each sized at 600 sq. ft., for a family of three and their cat.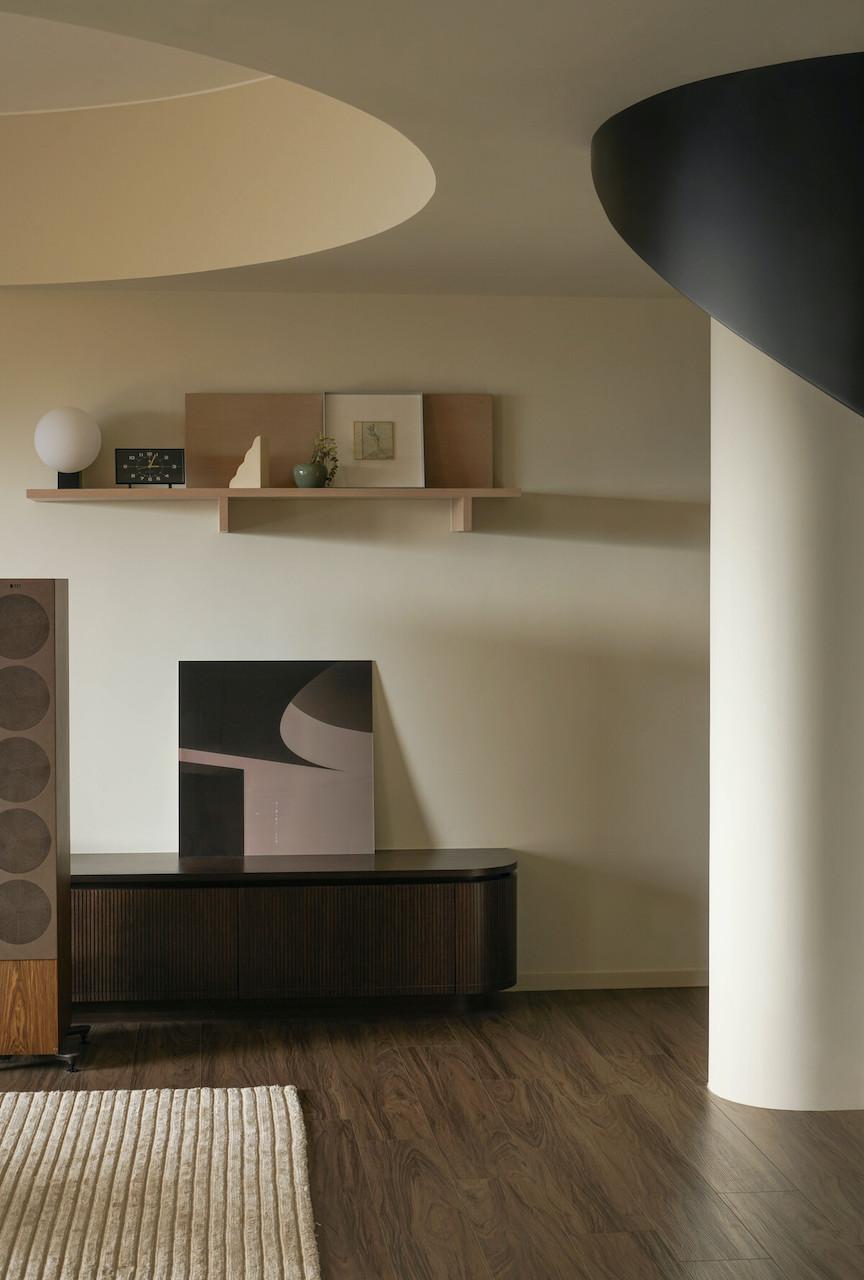 With plans to return to Hong Kong, the homeowners decided that the home no longer fit their new acquired lifestyle and thus needs a revamp. A calm environment, ample storage, open-plan living spaces and a connection with the surrounding landscape constitute the design brief.
The design team sets out to combine the clients' affinity for historic art and design with a modern sensibility. They work with the original plan, shuffling the order of functions across two floors. The public areas – such as the open kitchen, living room, guest bedroom, and bathroom – sit on the lower level of the home. Whereas the upper level consists of the master bedroom, bathroom, study and dressing room.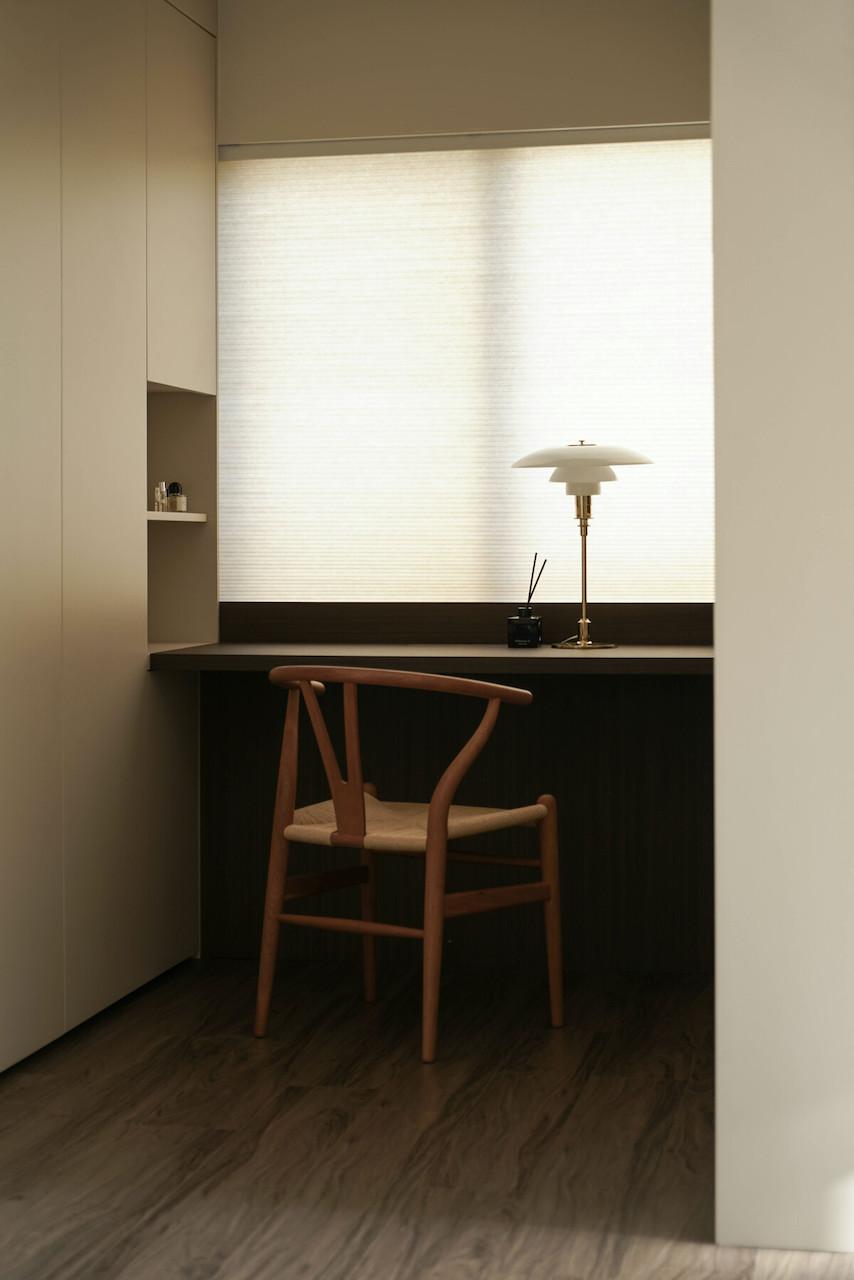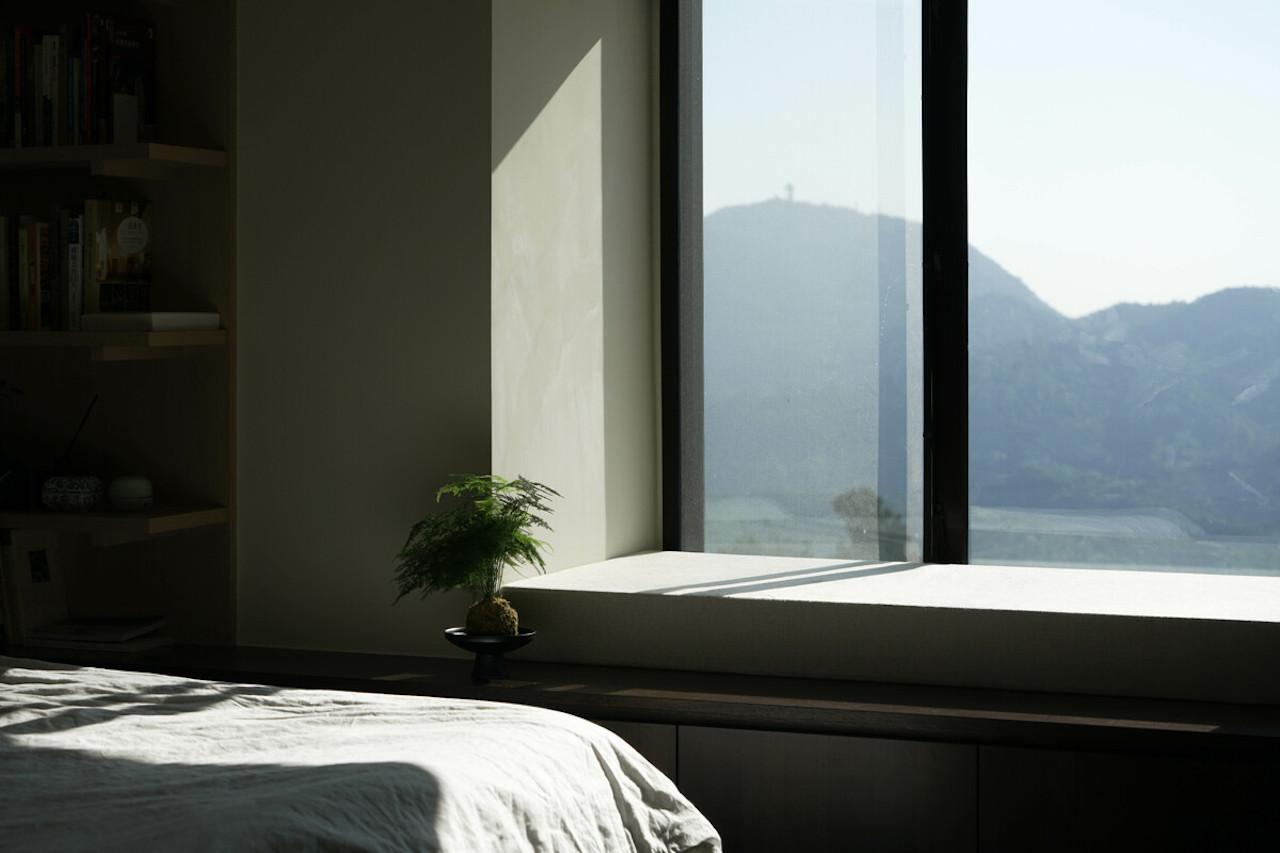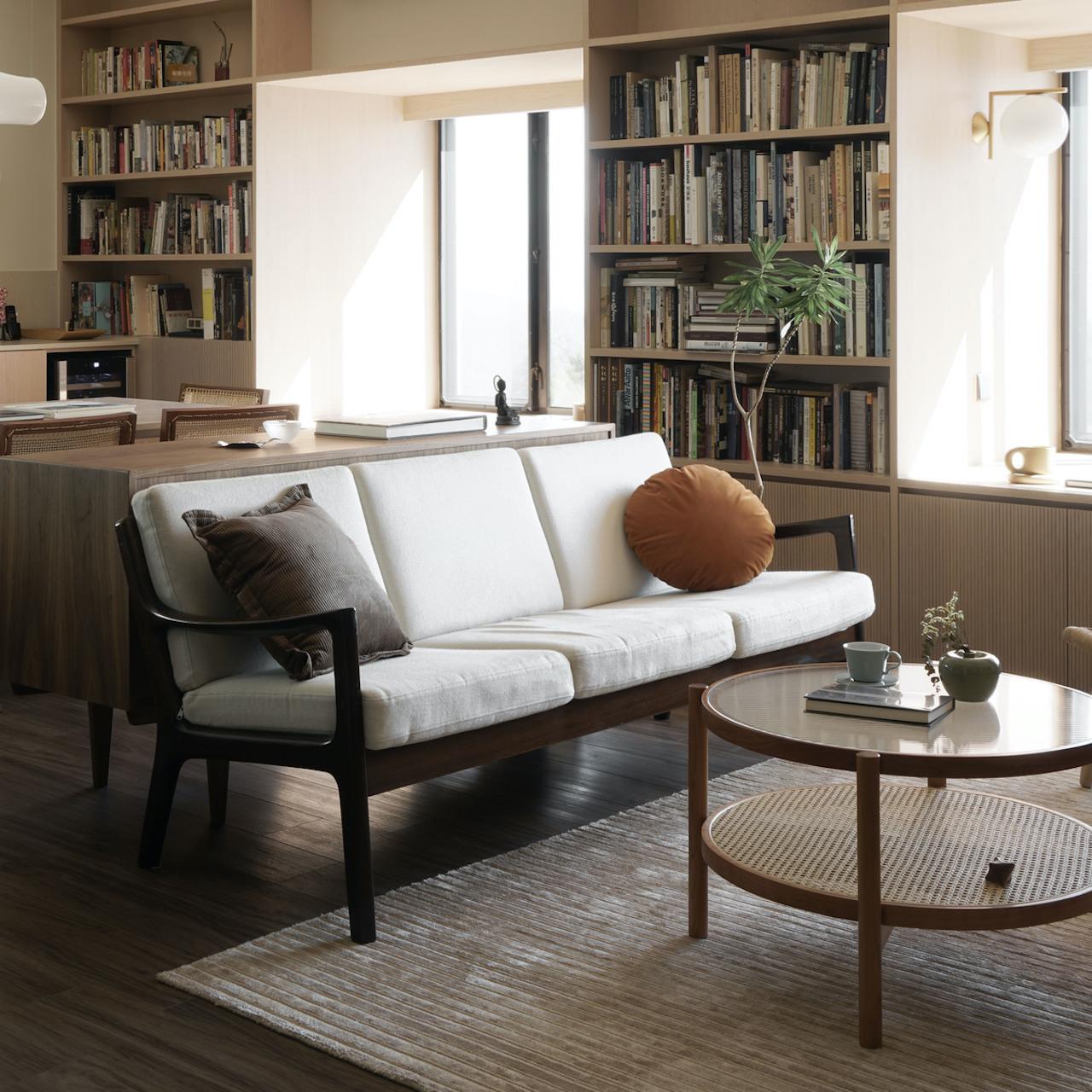 Well-suited for modern living, the renovation favours light timber flooring and oatmeal toned walls, complemented by high ceilings sans dividing internal walls. "We opt for a soothing tonal material to allow the craftsmanship and architectural elements to shine," the design team says. It's now home to a selection of bespoke wooden furniture and unique mid-century finds, threading together a retro, contemporary aesthetic. Warm lighting is used throughout the home.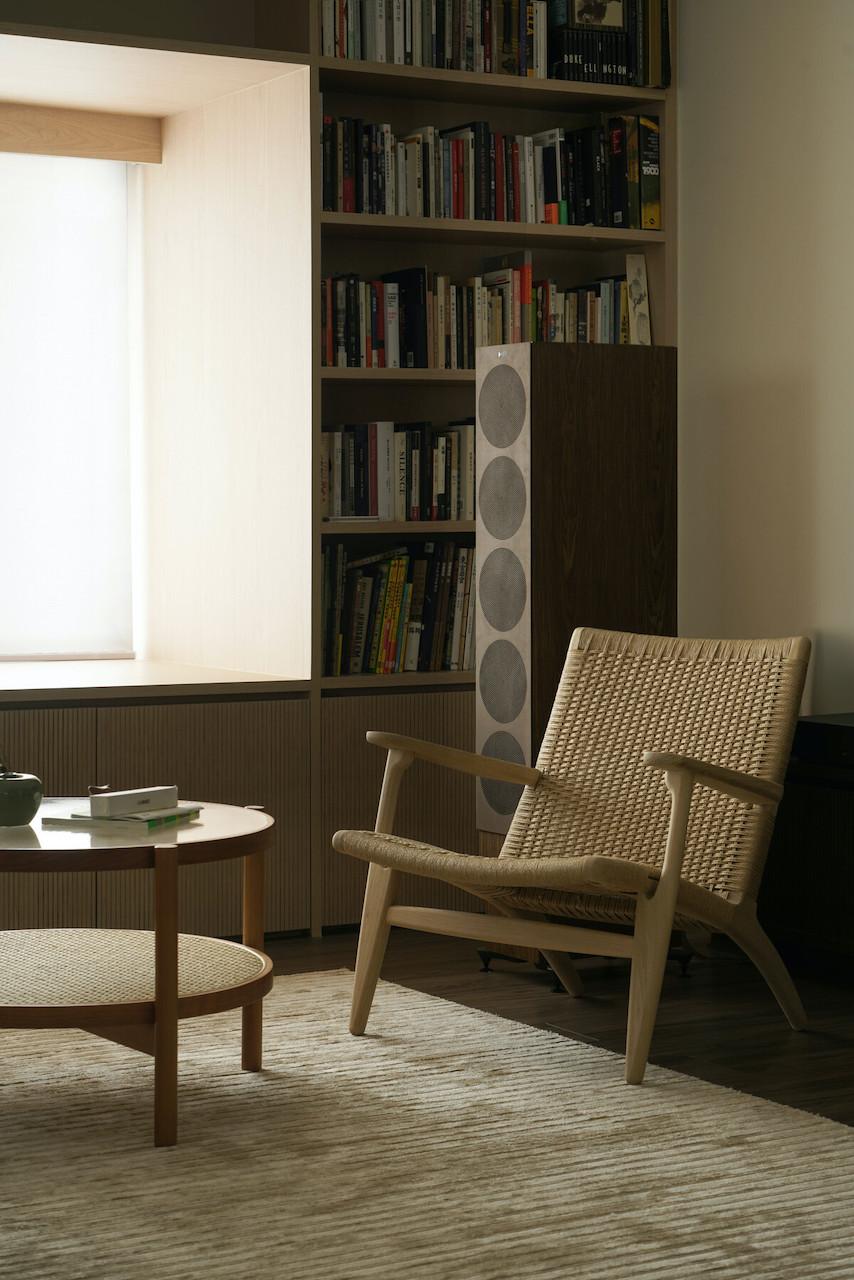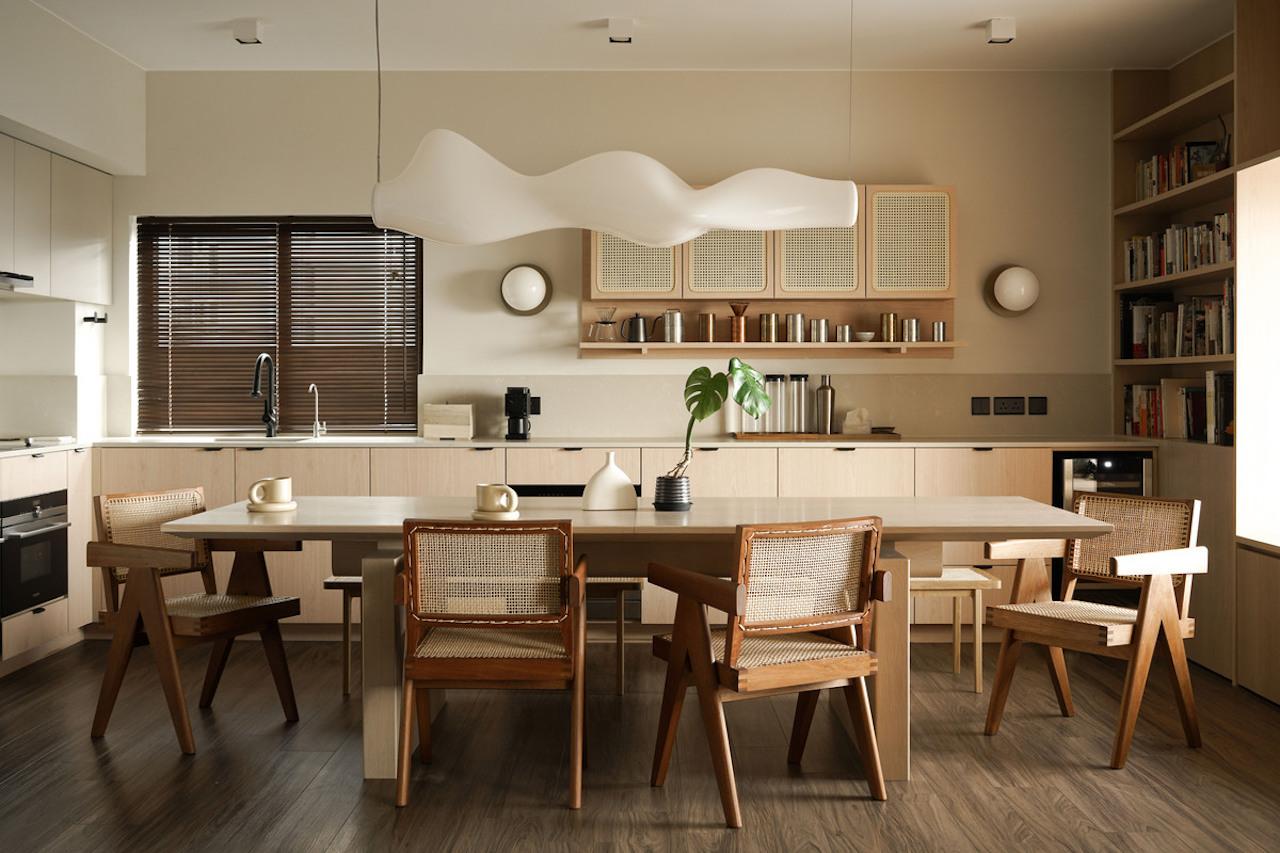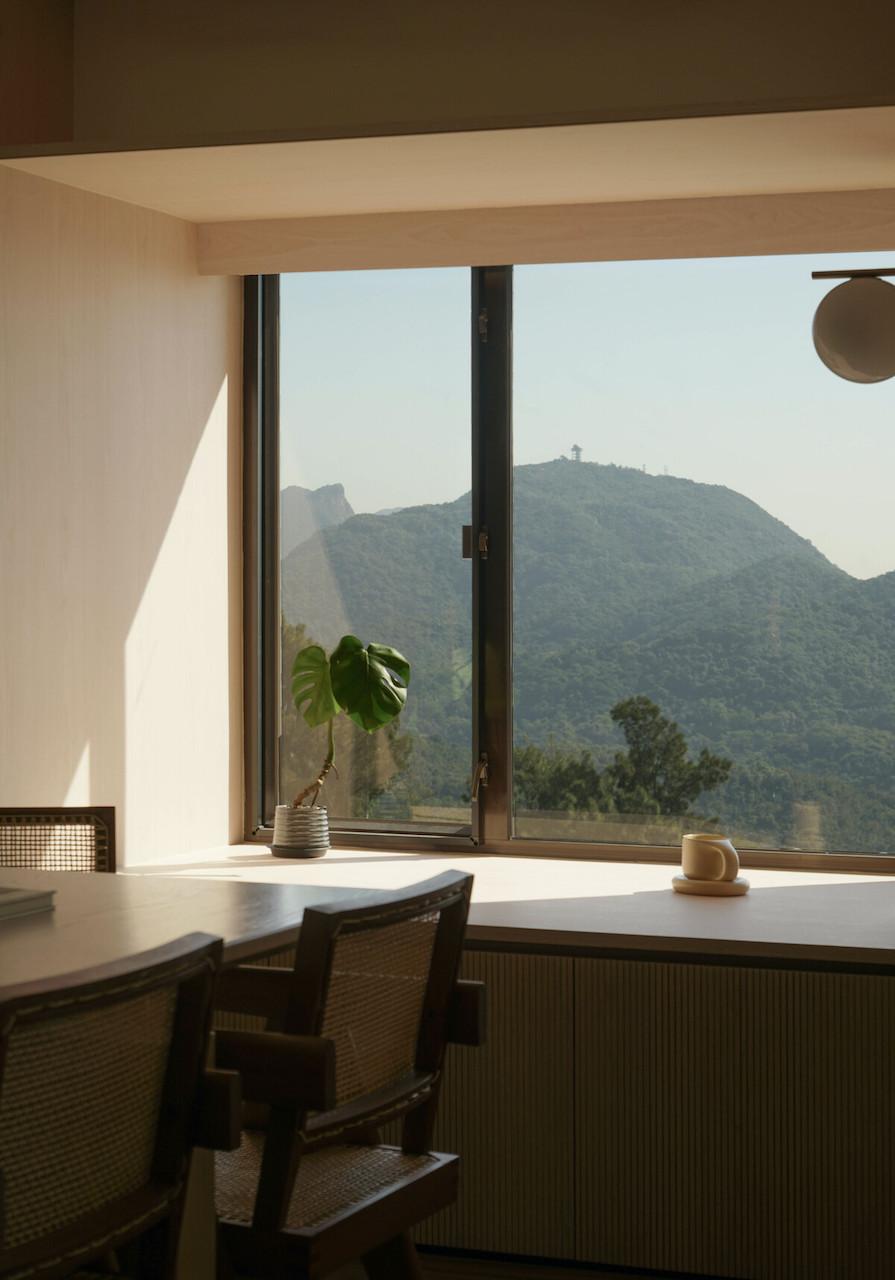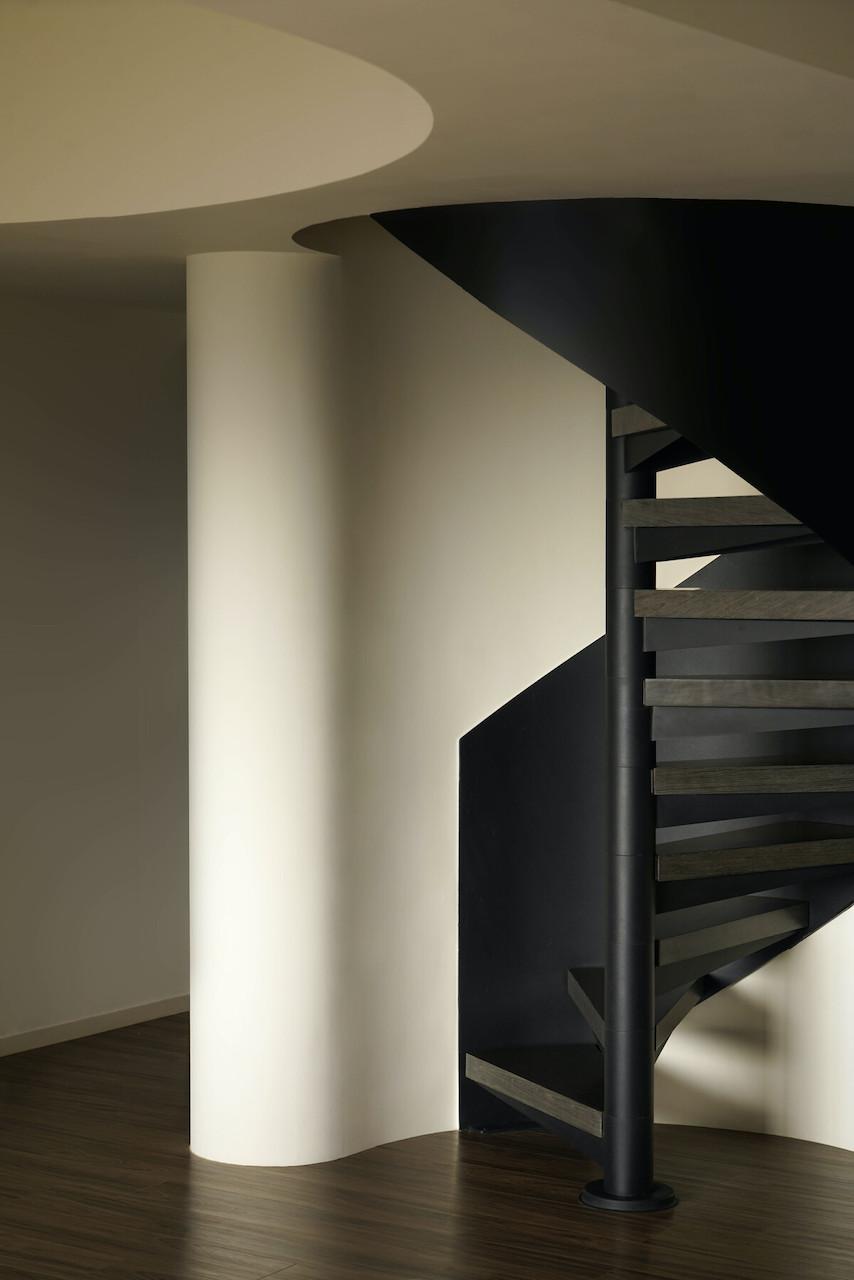 The challenge, they say, is integrating the owners' collection of nearly 10,000 books and personal belongings. Storage units help make sure the home remain clutter-free. In the living room, ceiling height bookshelves are in places where structural columns used to stand. On the upper floor, bookshelves line the corridor and study, displaying the enormous collection in a clean and orderly fashion.