As the adage goes, each new day is a blank page in the diary of your life. At different stages of life, we always wish to cherish and weave beautiful memories, and every little thing has the power to accumulate into an unforgettable journey. That's exactly the story of a couple about to start a new chapter in life, who purchased this 711-sq. ft. new house and commissioned an interior design team to transform their abode.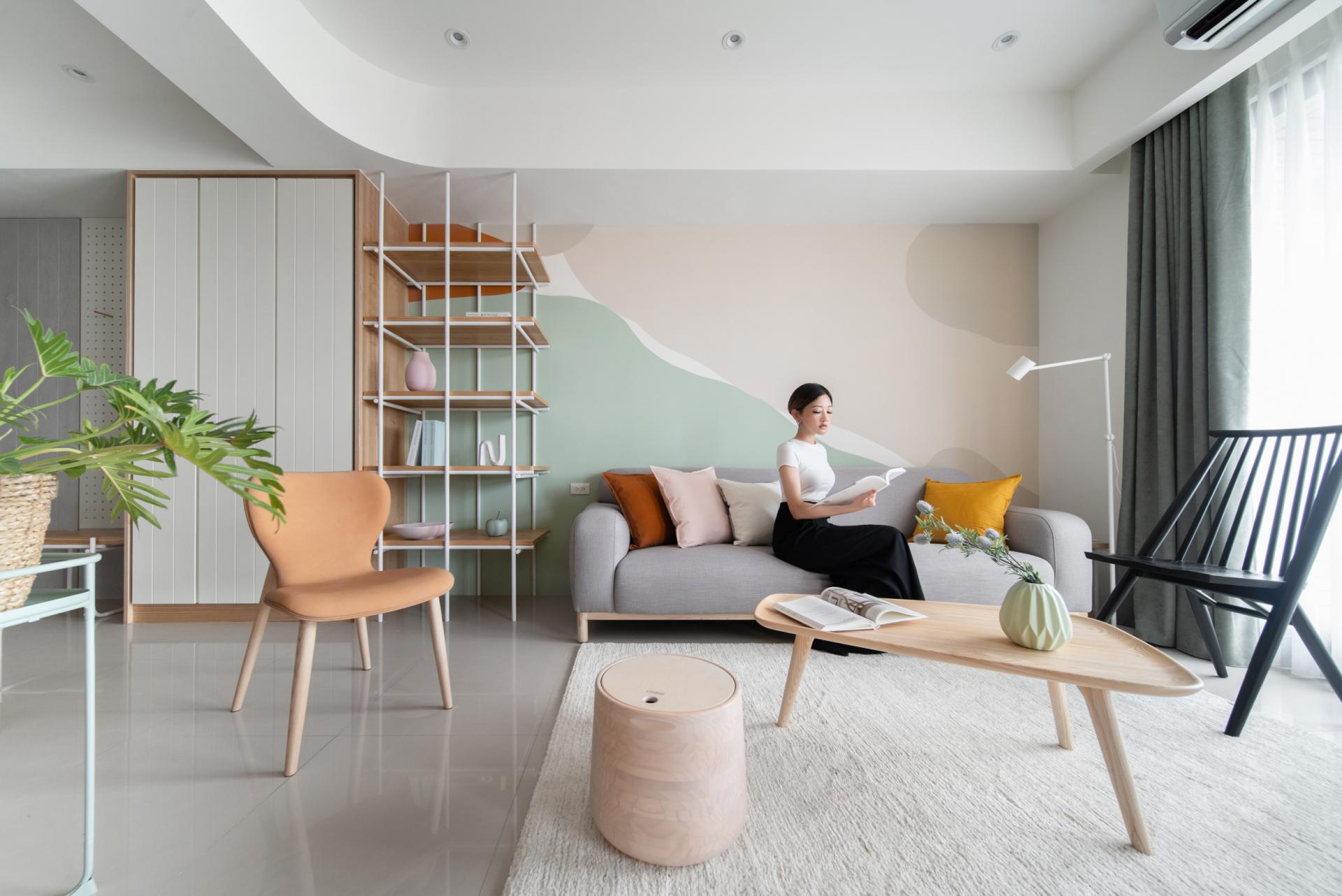 The plan is to stretch the existing narrow layout to open up more possibilities in the living space. Through an open-plan TV shelf and by reducing the corridor area, the study room and the living room space are linked up. It not only allows natural light to illuminate the space, the two house owners can also enjoy each others' company and, at the same time, indulge in some amazing 'me' time.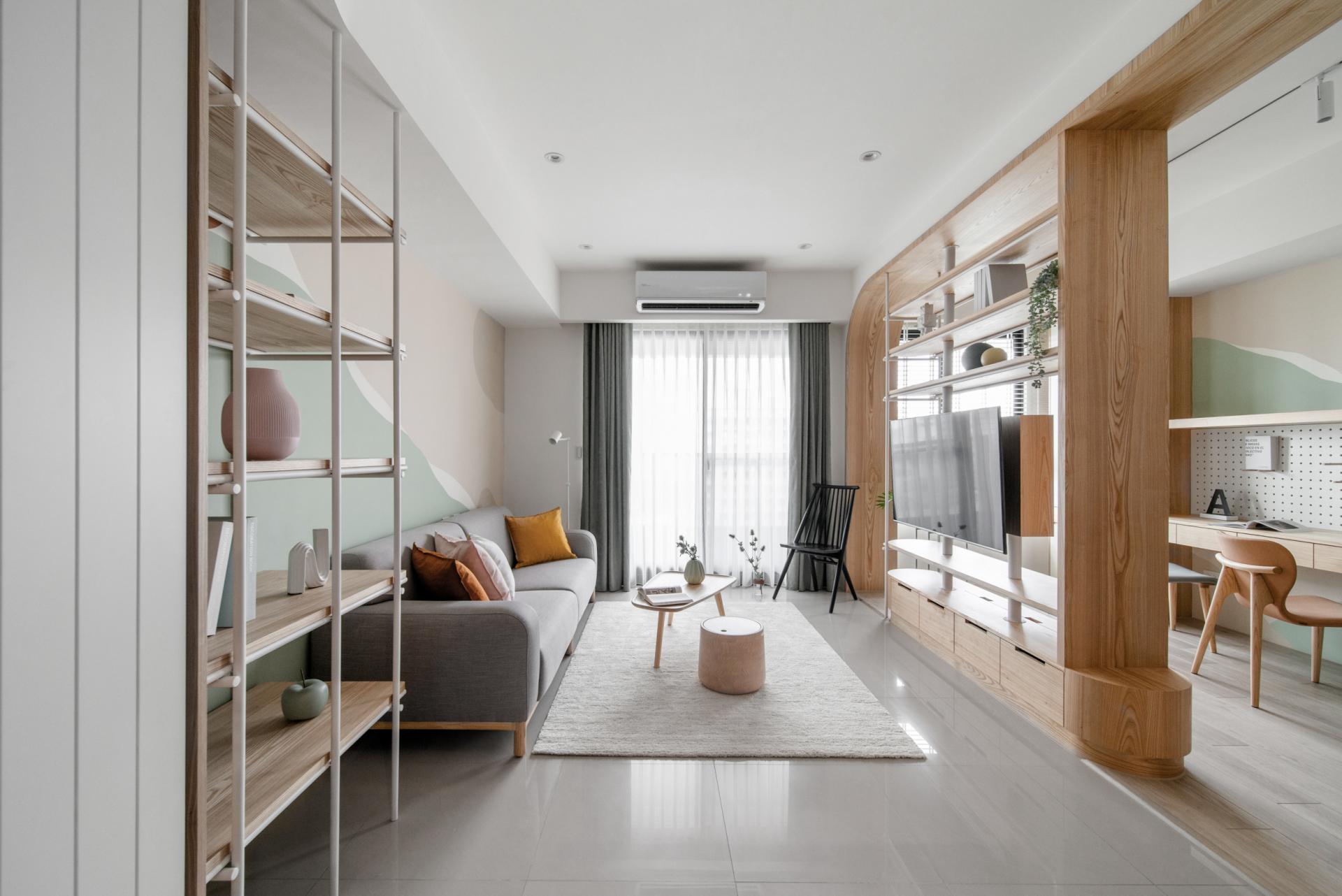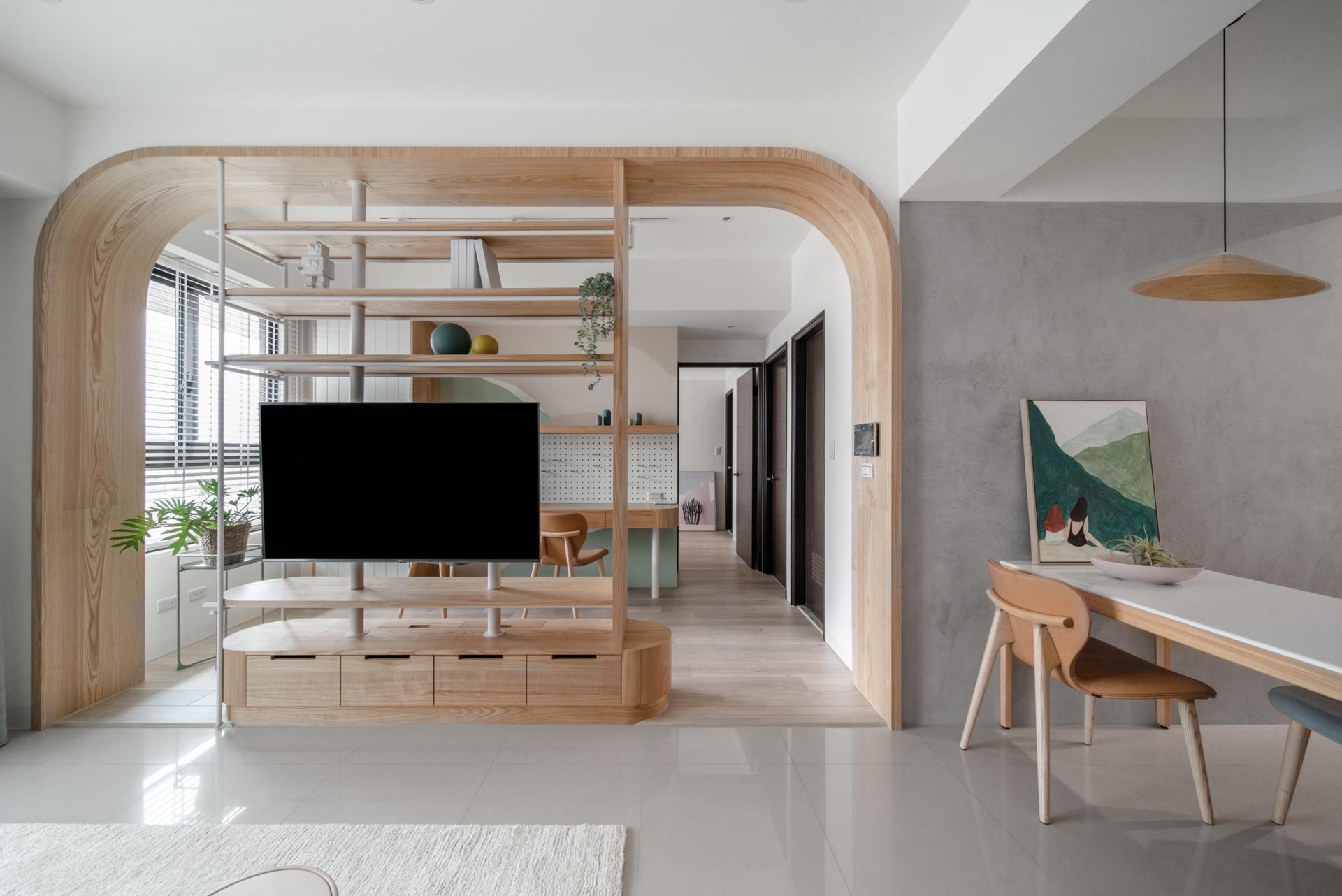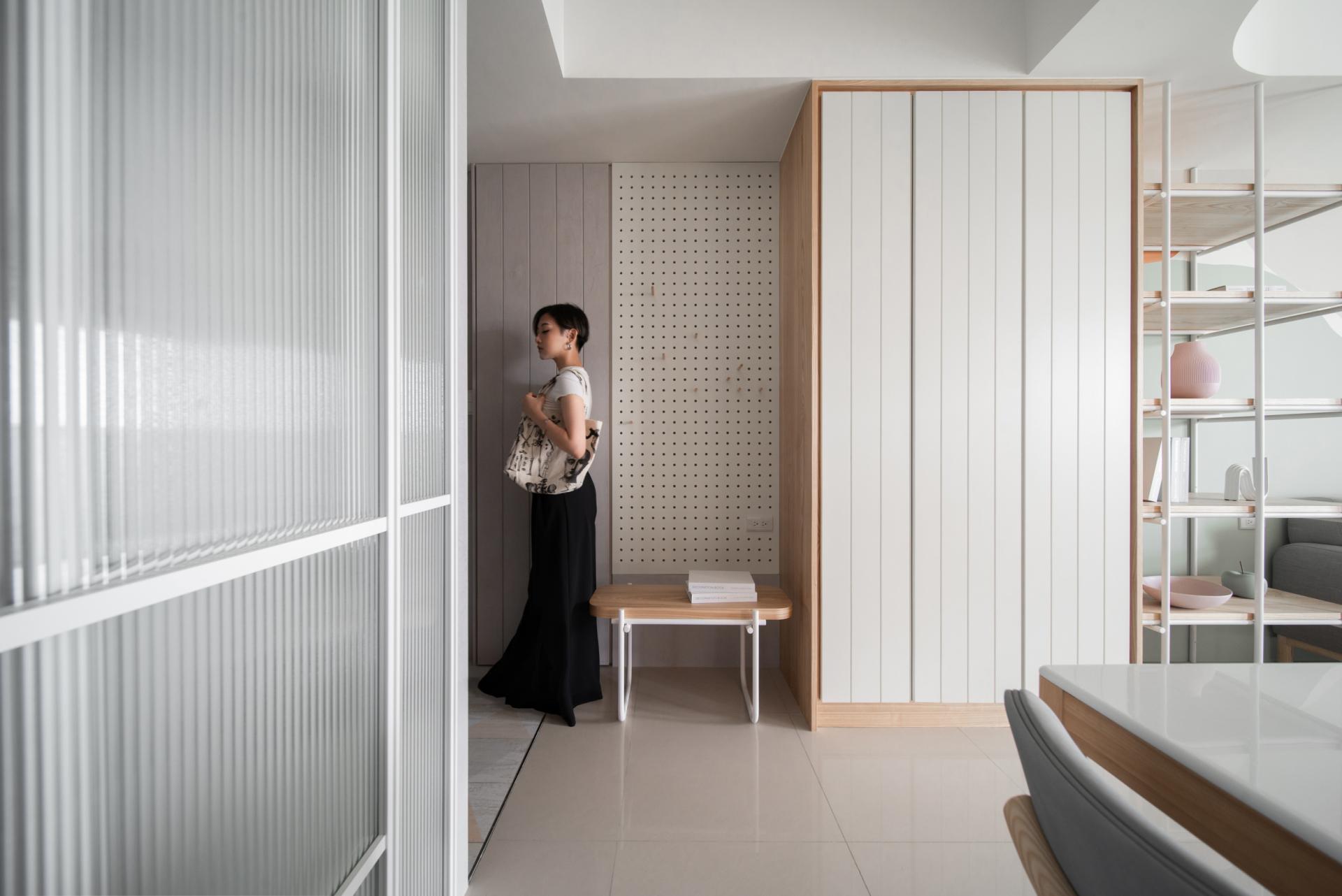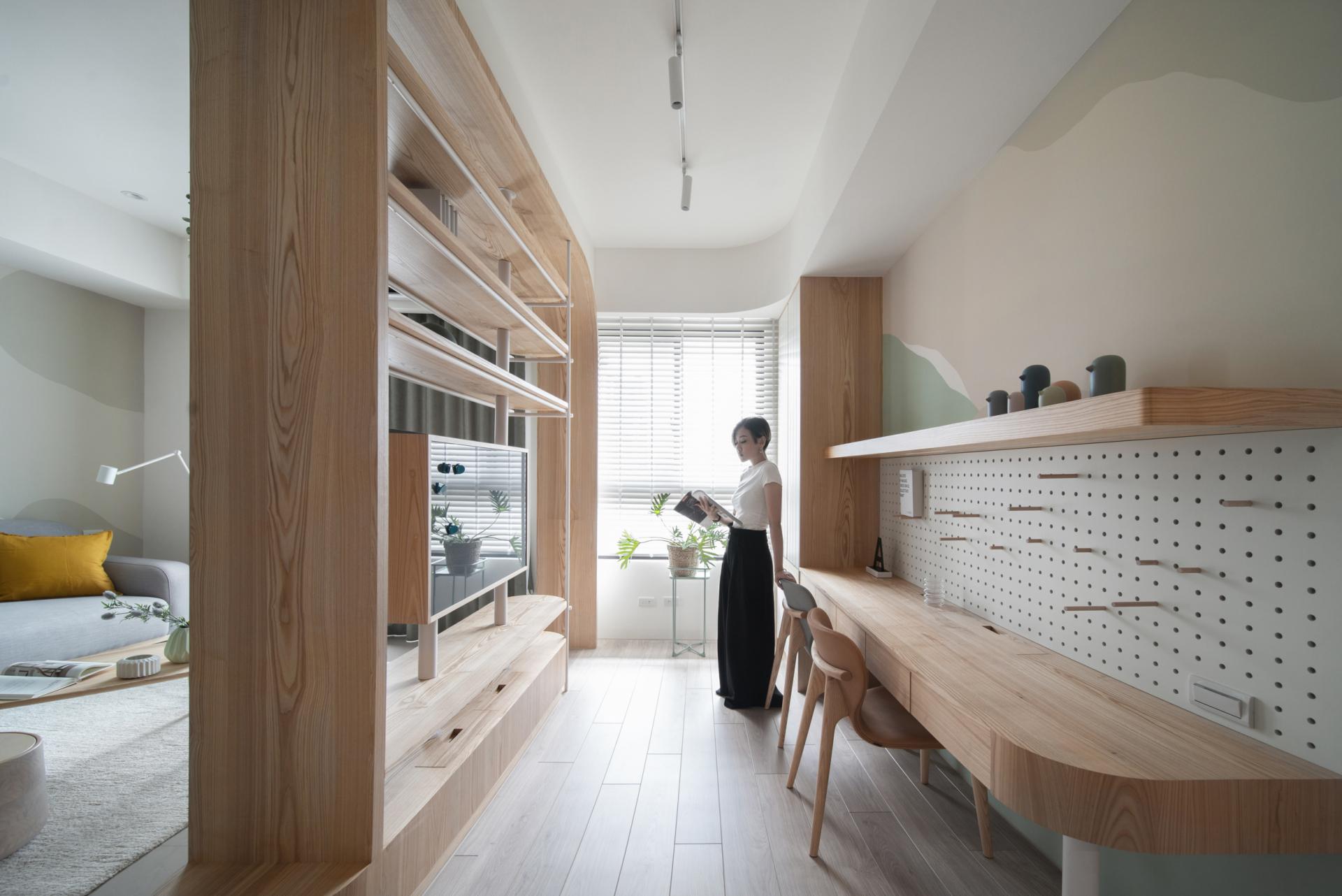 The design team enhances the apartment via the use of colour and texture, marrying white, gray and wooden materials with soft flowing colors, everywhere from the walls and floors to furniture design. What yields is a mellow and gentle ambiance, where the home dwellers feel in peace and in tune with their inner emotions. Just like being amidst an urban oasis, such a home is where one can take pleasure in a more laid-back lifestyle.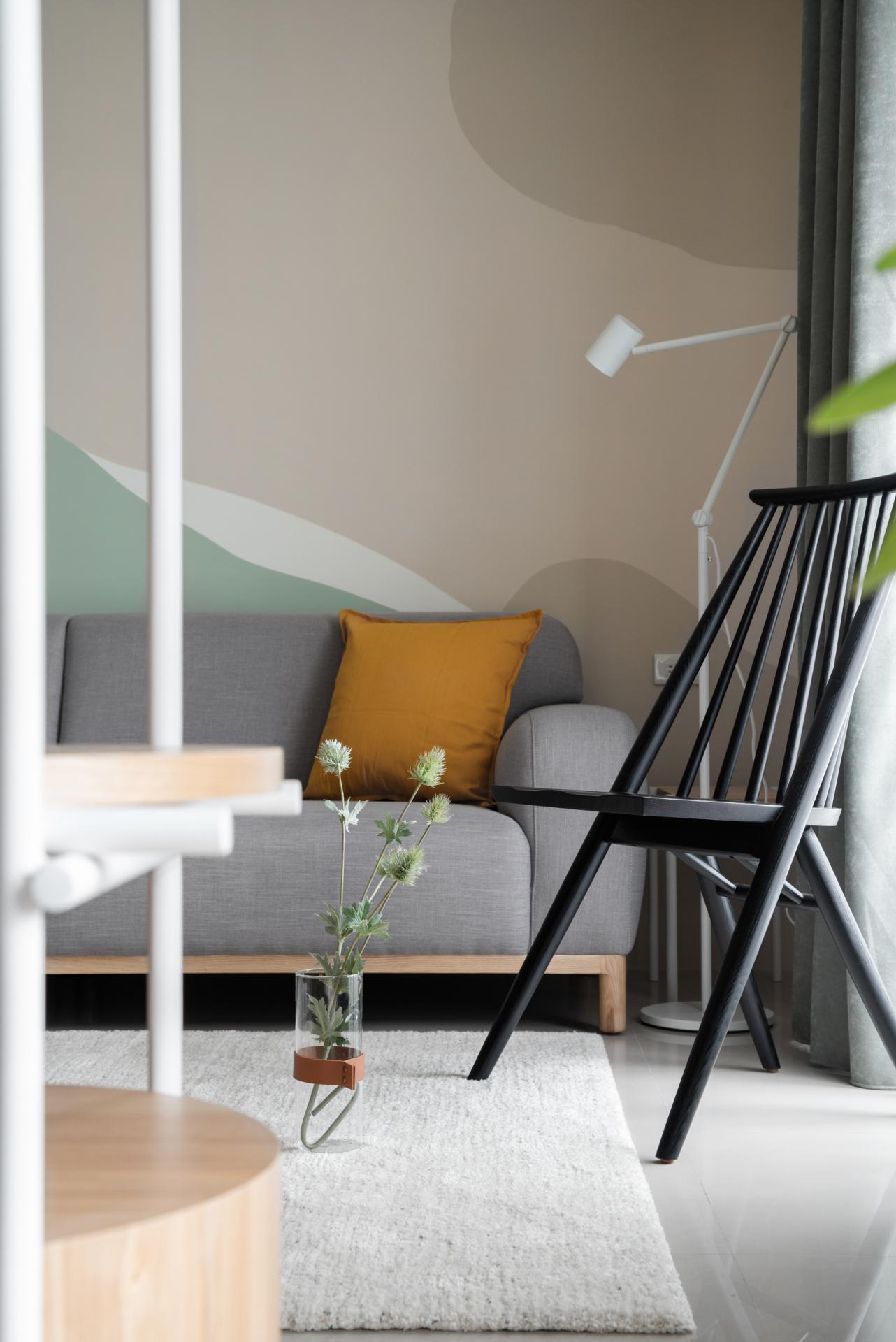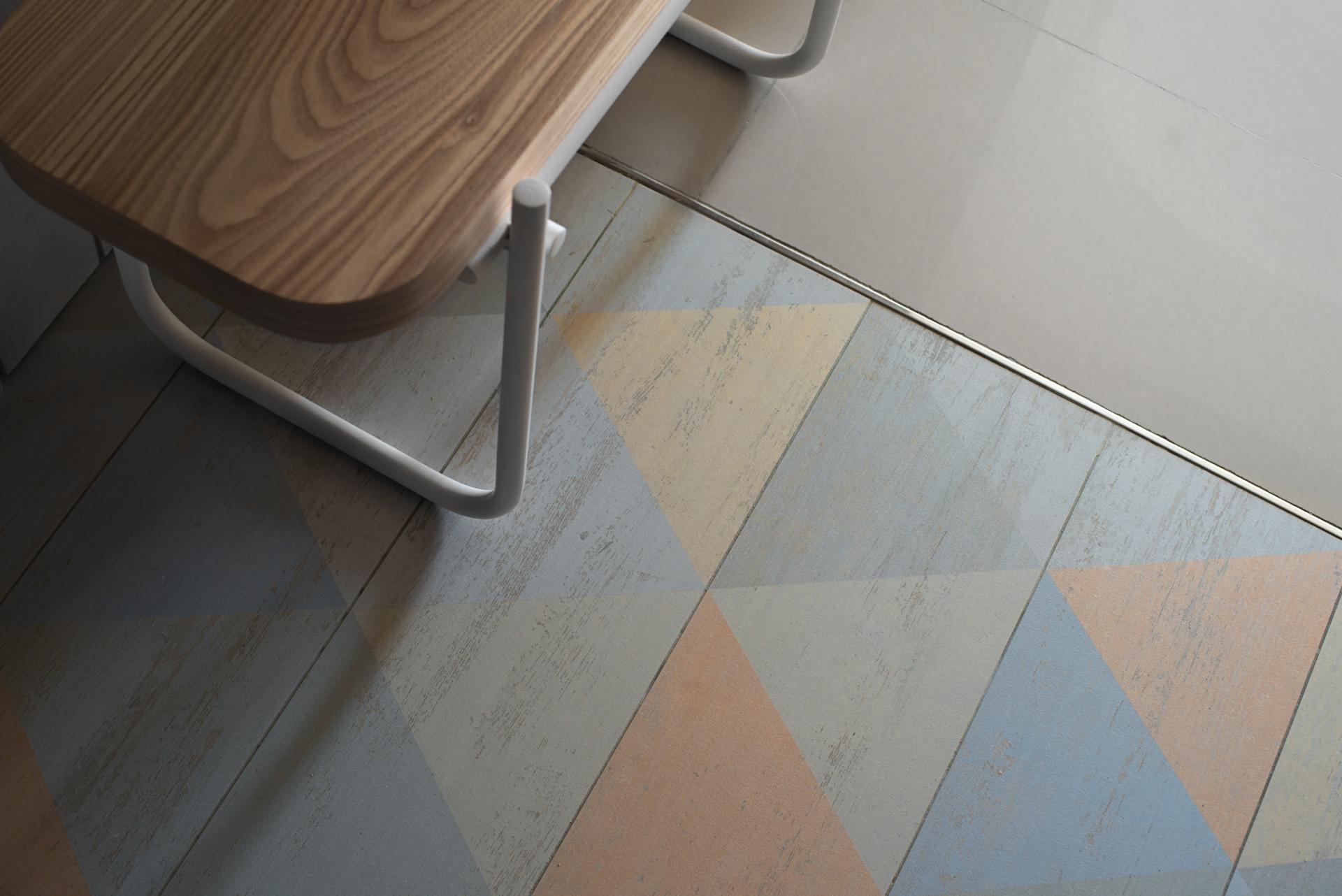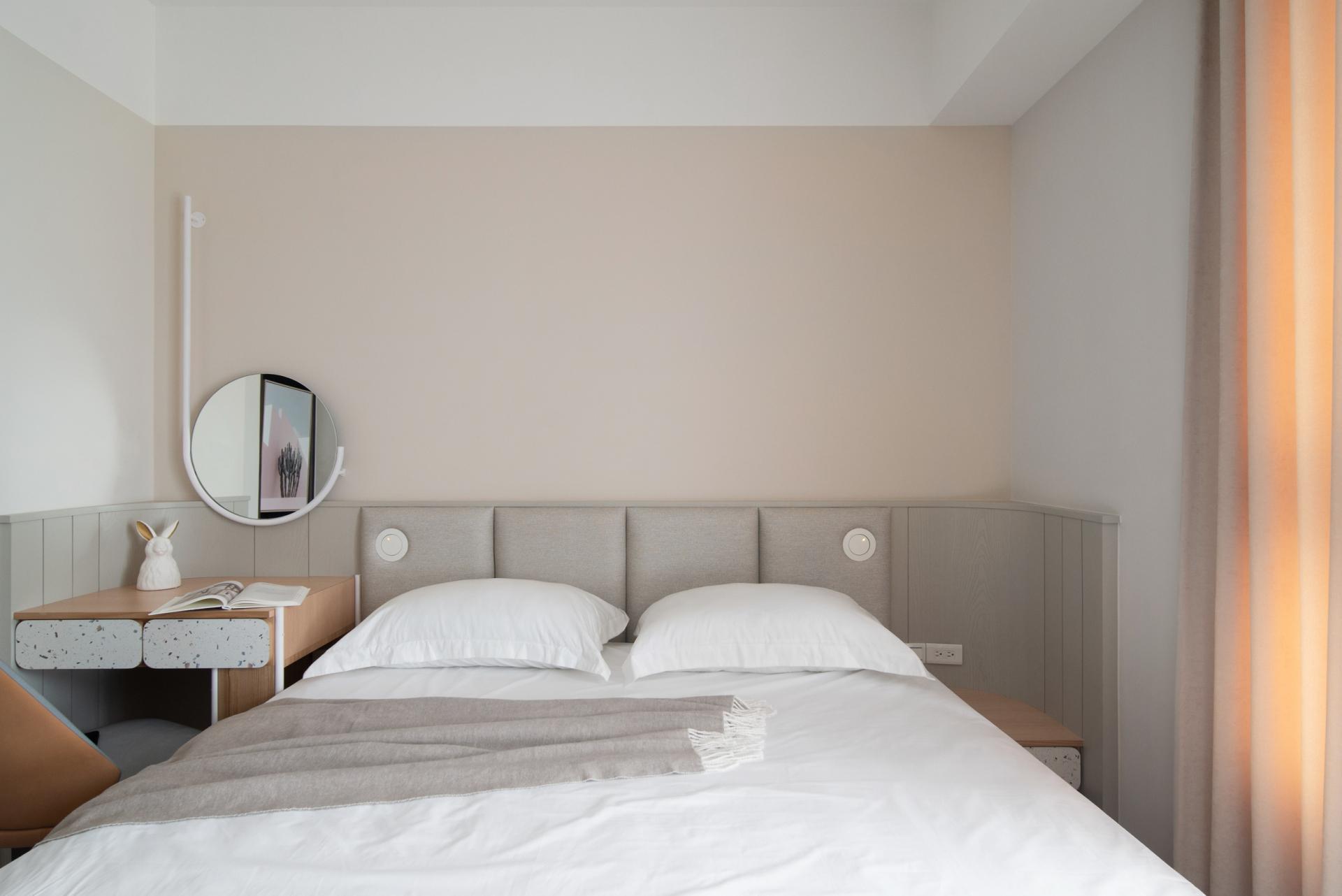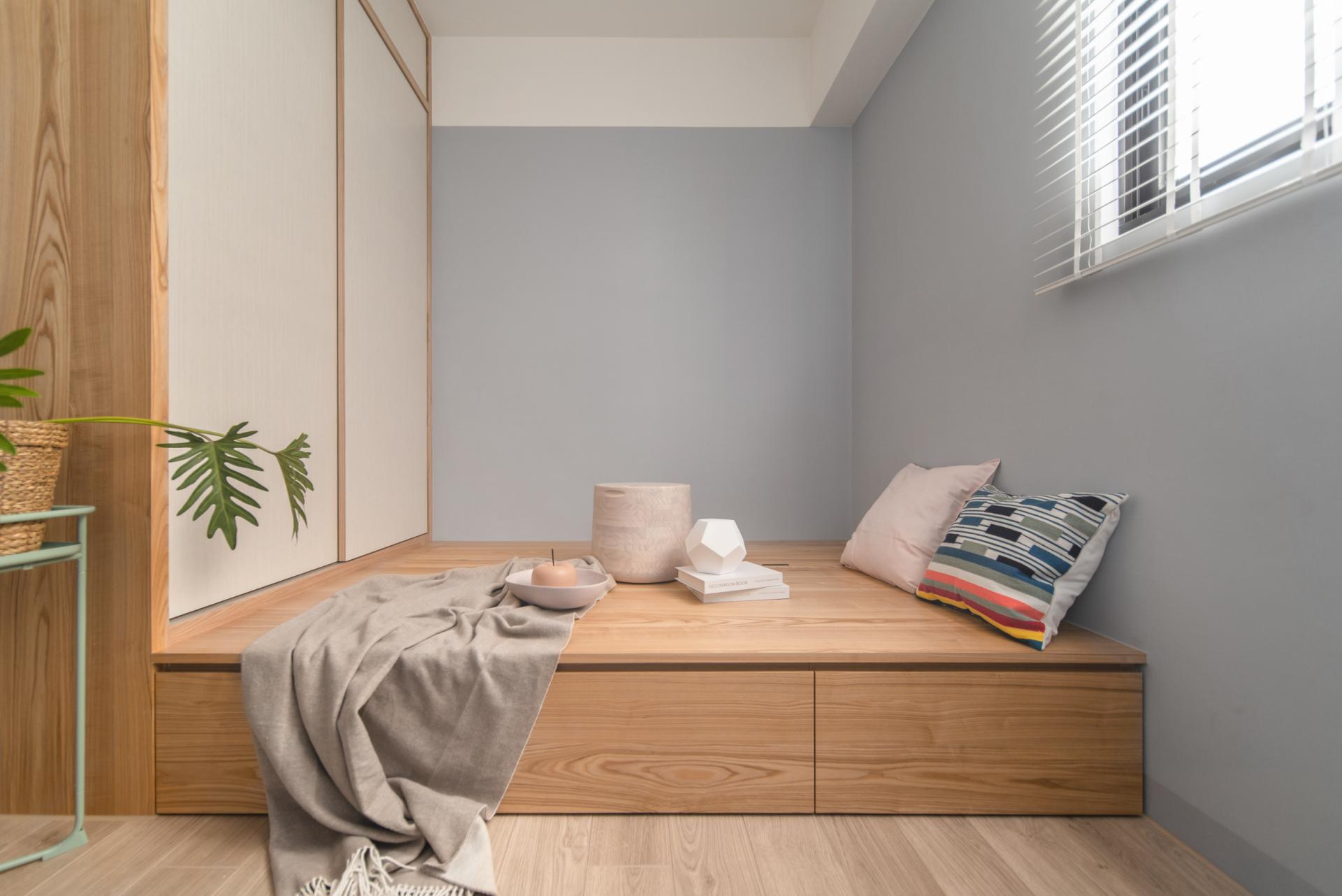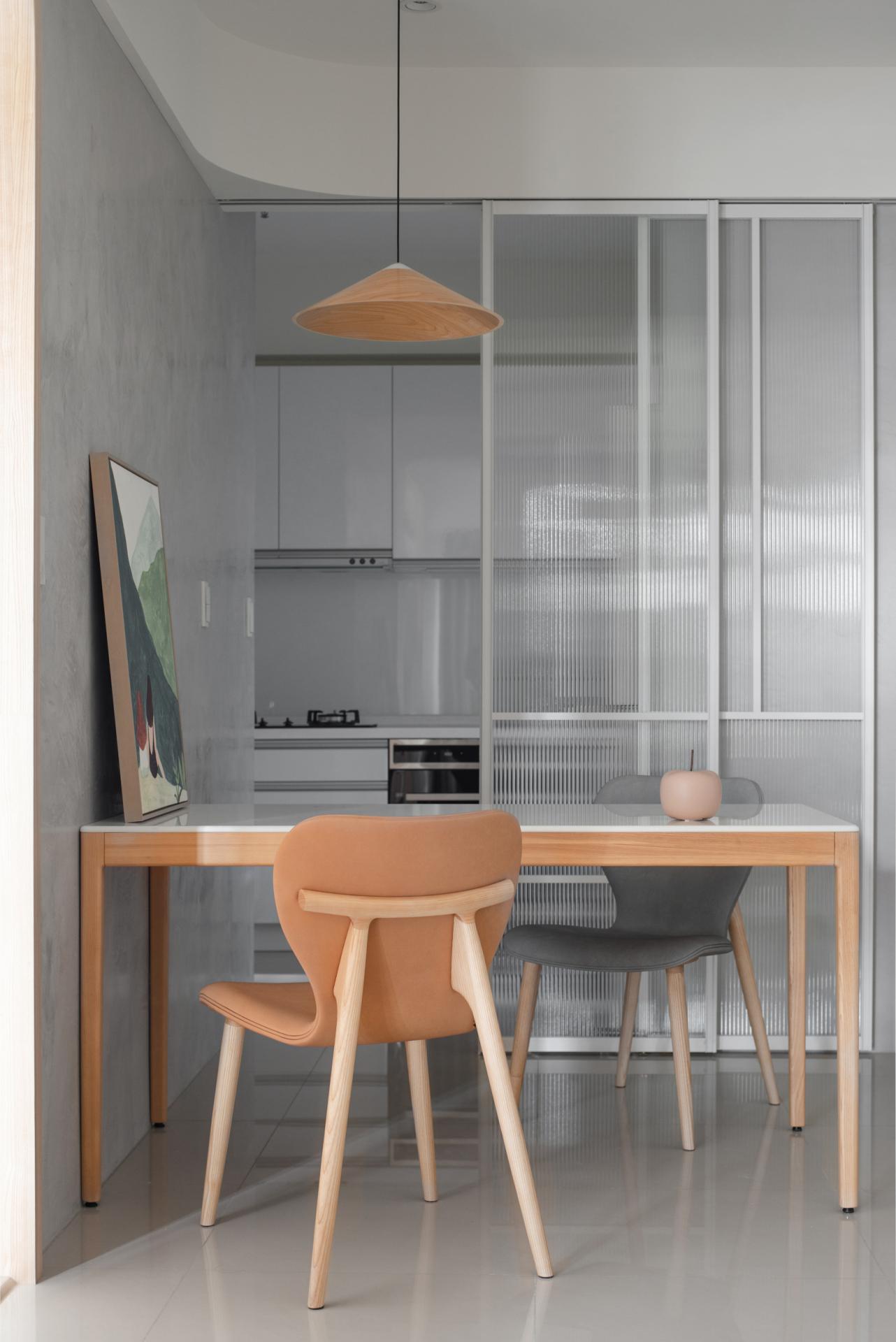 To meet the daily storage needs, the design team also added many design ingenuities to maximise storage, such as storage cabinets stacked with multiple structures, the flexible study pegboard and a wardrobe almost like a large-scale painting. These designs help create immense possibilities in daily life, allowing the newlyweds to construe the happiest stories.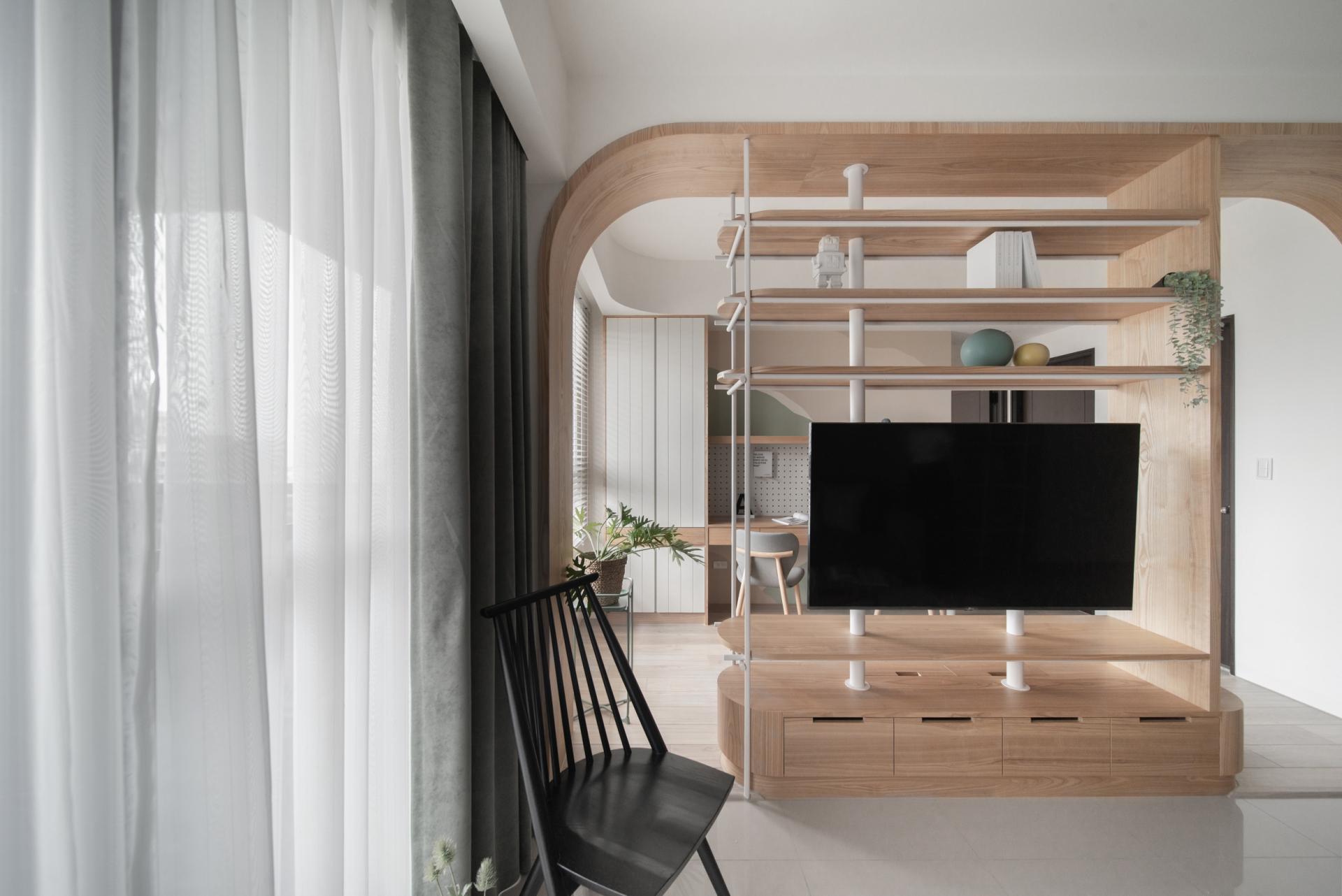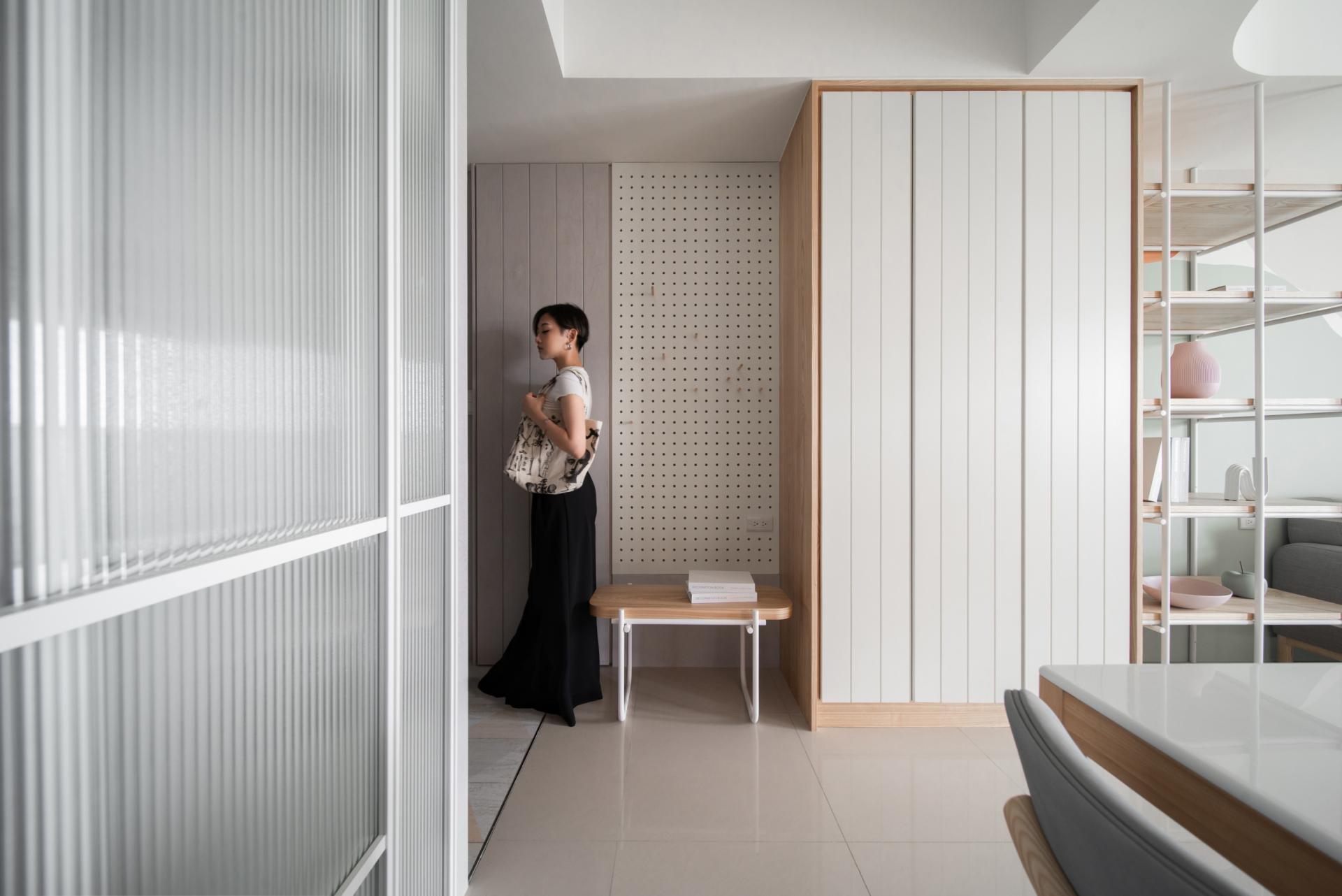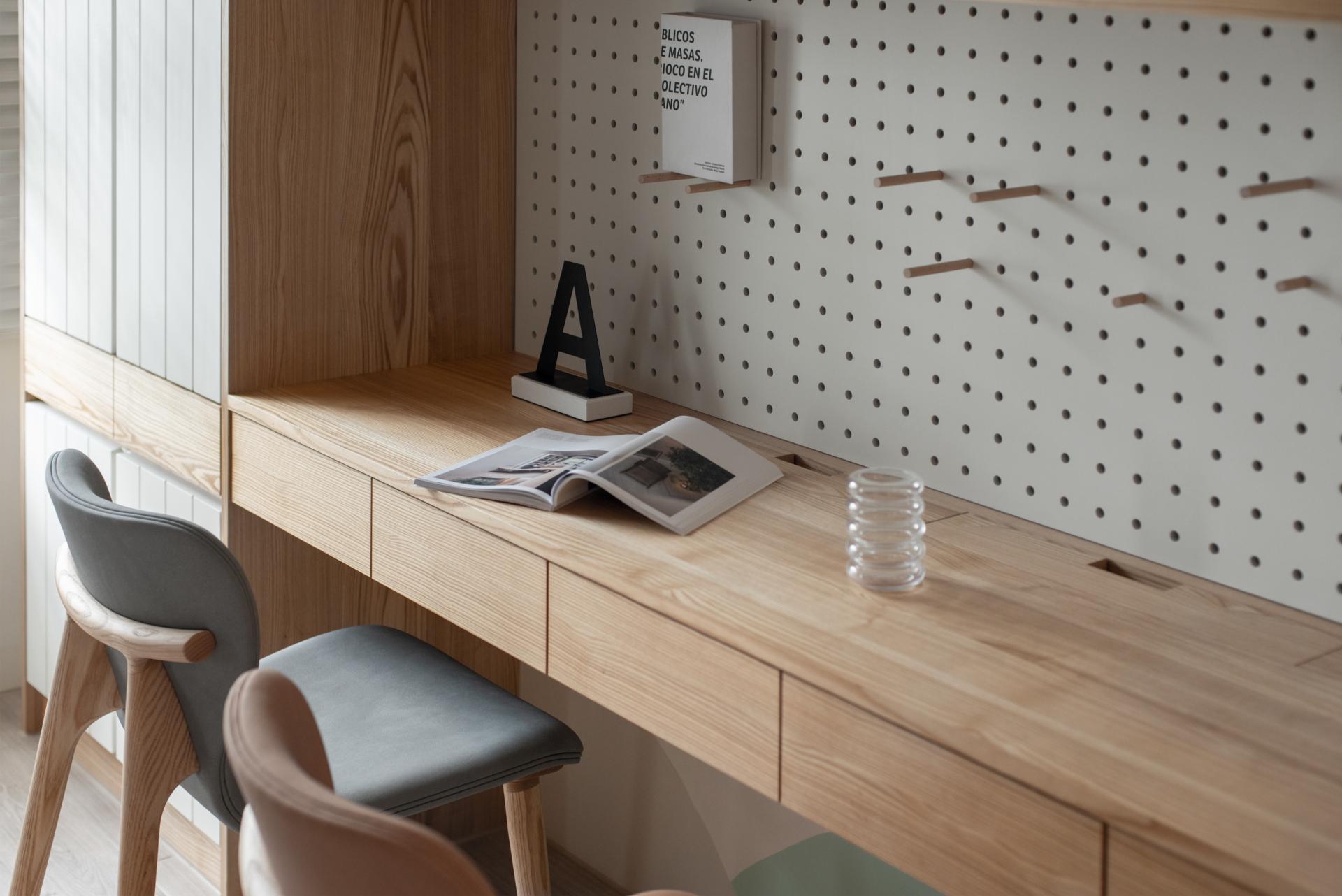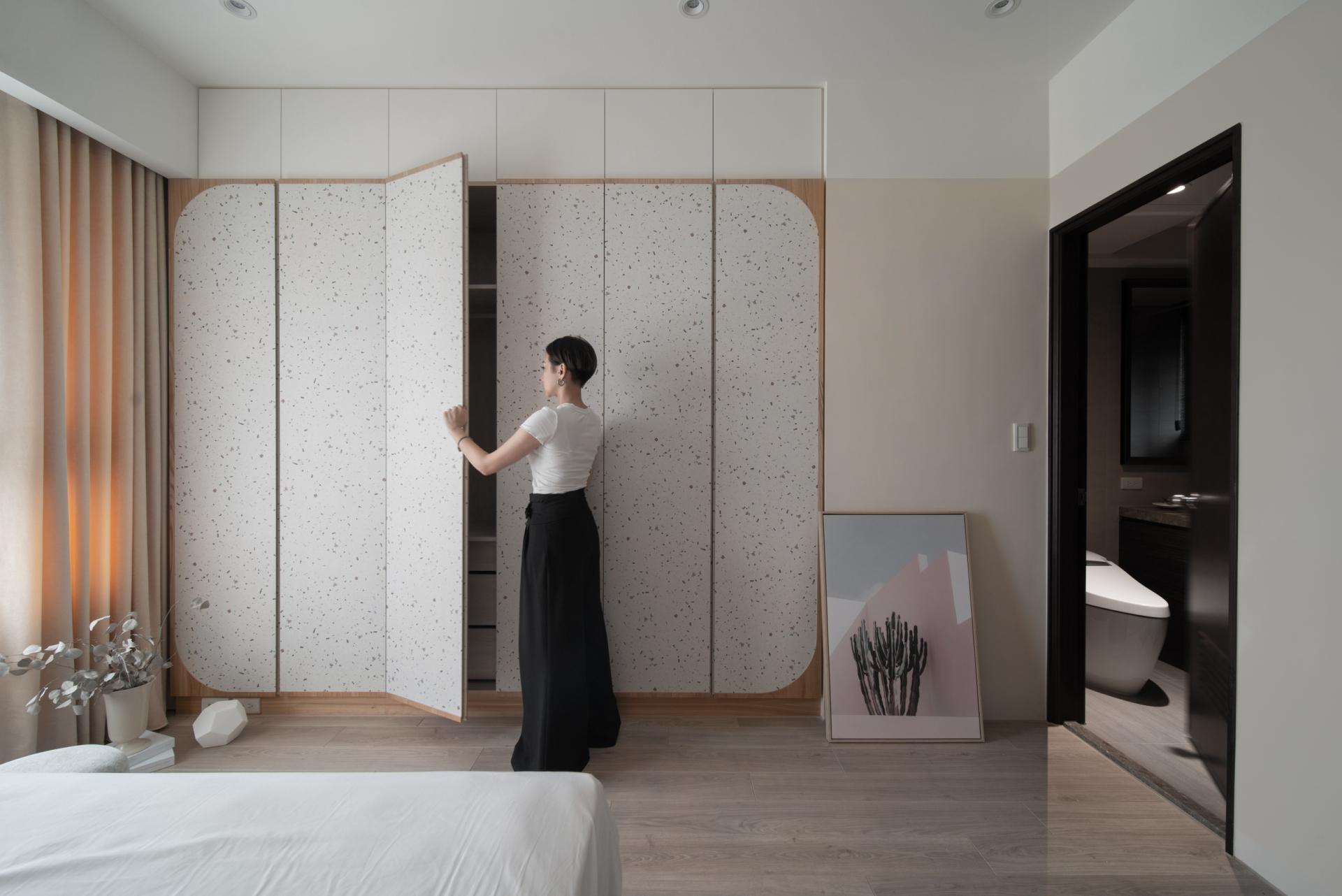 Photos:ALFIEHSIEH 空間攝影