Since the early 1930s – when the prominent Kadoorie family acquired a sweeping plot of greenery-covered hill tucked away between Kowloon Tong and Ho Man Tin before subsequently transforming it into an idyllic residential neighbourhood – Kadoorie Hill has been hailed one of Hong Kong's most exclusive and desirable addresses.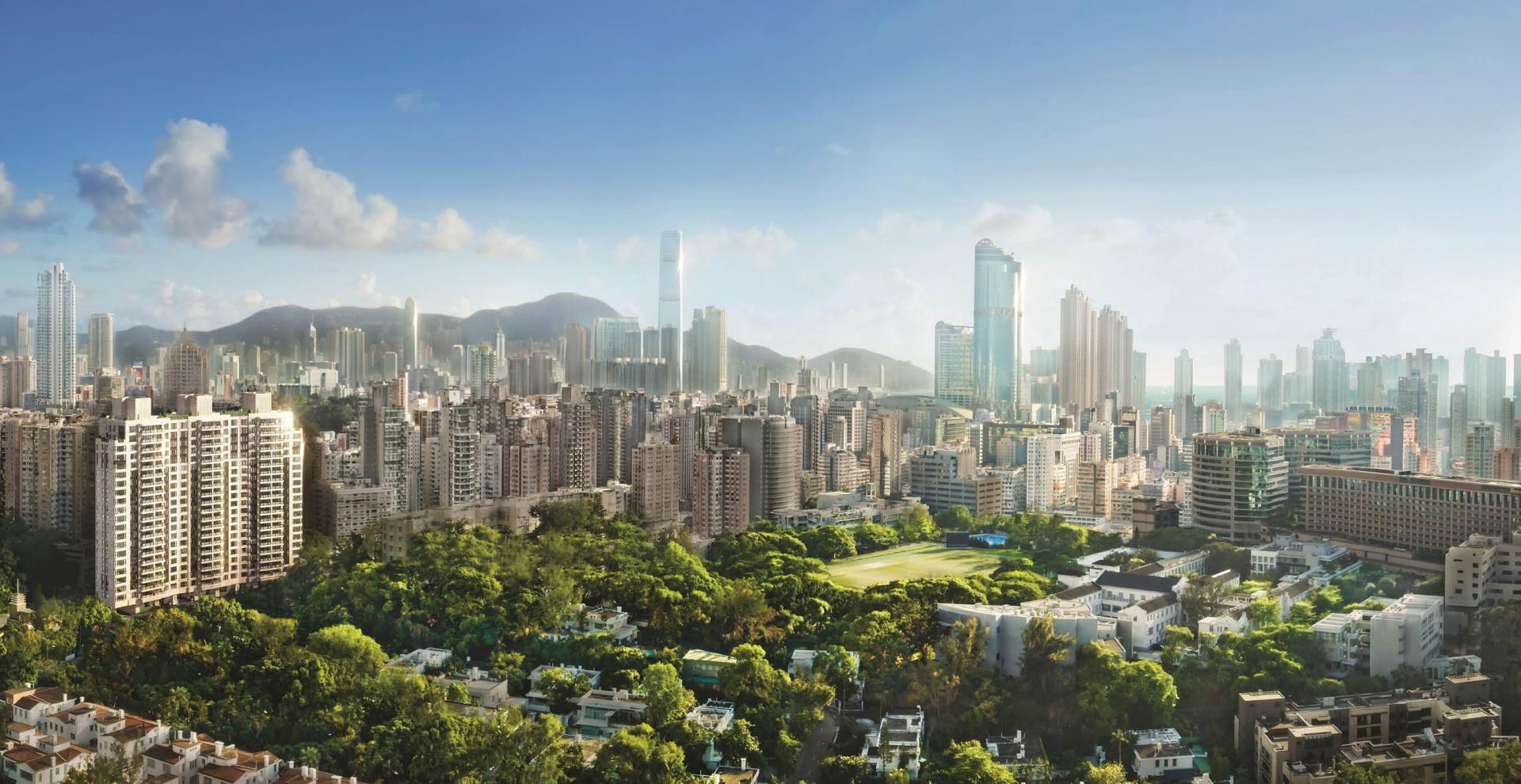 Enjoying the rare luxury of privacy beneath lush tree canopies and between low-rise historic houses, all the while being just a stone's throw away from Hong Kong's most prestigious school network and bustling districts, it's no wonder that the tranquil oasis is where not only multiple generations of the Kadoories, but also some of the city's most powerful, have called home for nearly a century. And now, a newly unveiled luxury development jointly conceived by CLP Group and Sino Land Company Limited is poised to adorn the neighbourhood with its most majestic landmark yet.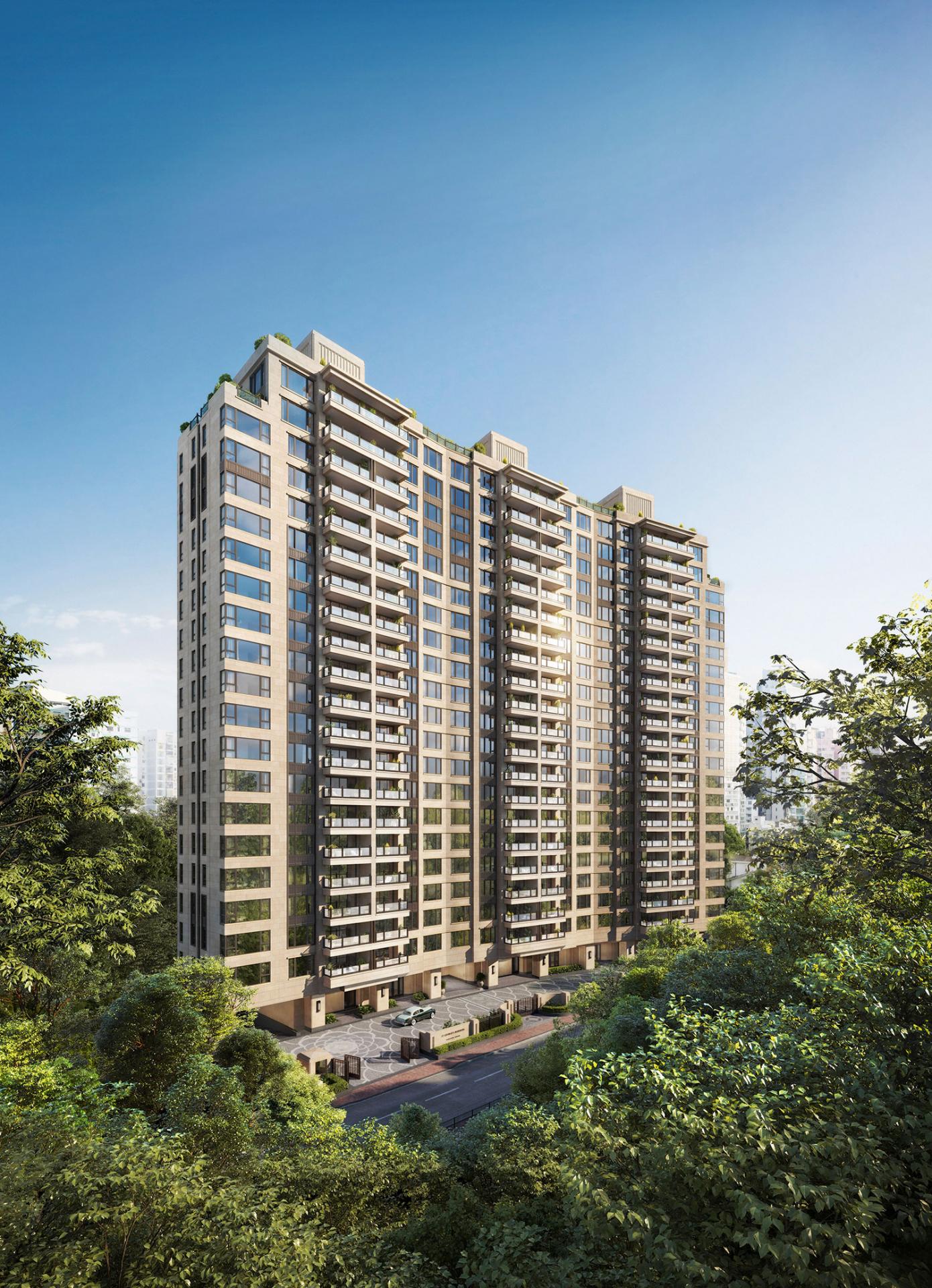 St. George's Mansions, comprising of three conjoined towers and a total of 175 lavish apartments, takes its name from the two apartment blocks that once occupied the same Kadoorie Avenue site – a perfect nod to the development's ethos on upholding the rich legacy and historical grandeur that have come to define the enclave. Bringing that timeless vision to life was a name that demands the same prestige. "Robert Stern's designs are eclectic and contextual with meticulous details that embrace vernacular context and local traditions," says Daryl Ng, deputy chairman of Sino Land, of the preeminent founder of Robert A.M. Stern Architects (RAMSA) enlisted with the commission.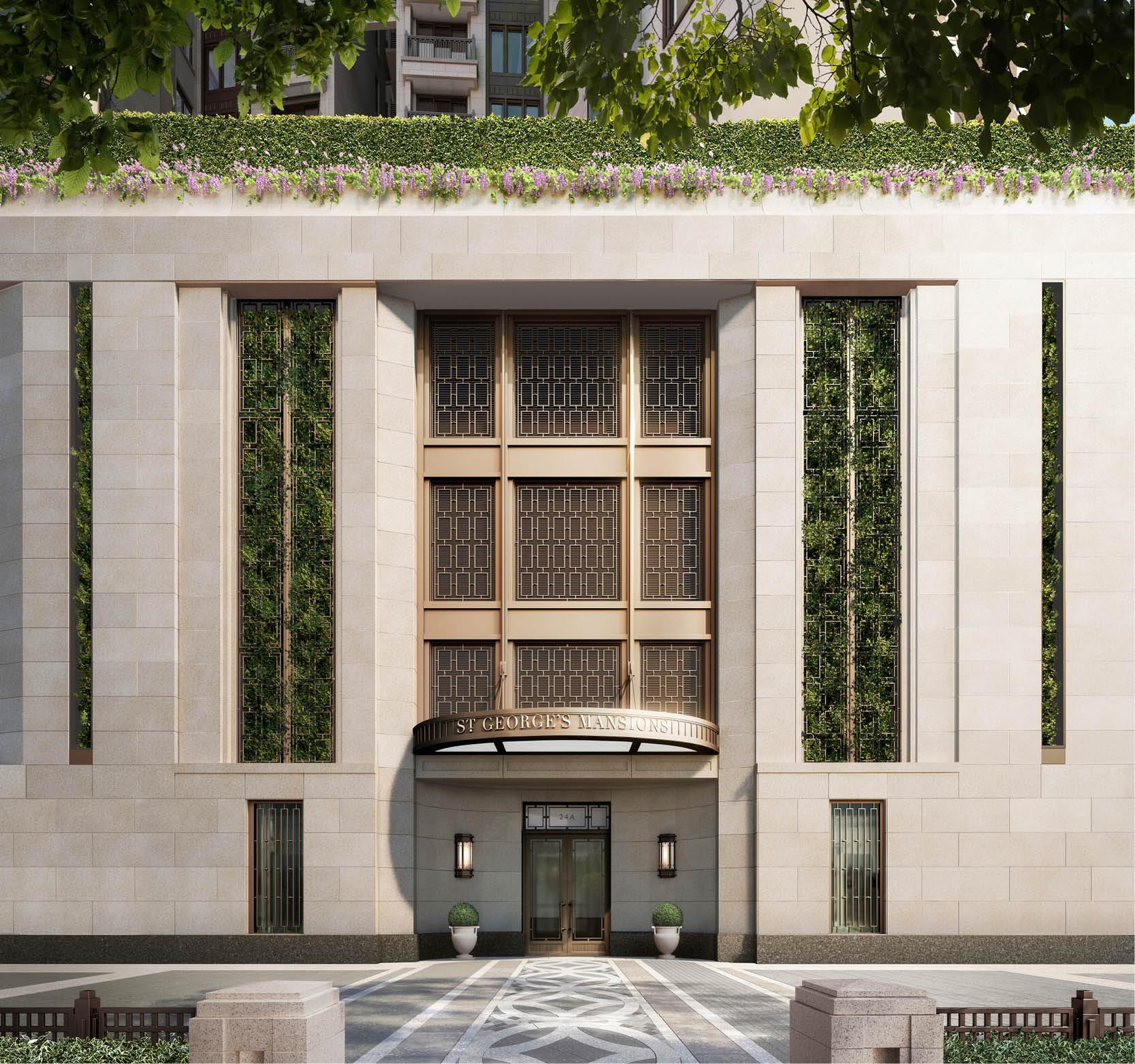 Every corner of the twenty-storey St. George's Mansions is steeped in influences of Stern's iconic modern traditional style as well as a unique natural landscape of Kadoorie Hill. "Our design builds out of the existing architecture of Kadoorie Hill," adds Grant Marani, a partner of RAMSA. St. George's Mansions boasts a stately exterior finished in handpicked natural Gascogne Beige limestones from Portugal that allow the building to blend seamlessly into the surrounding cement-walled houses.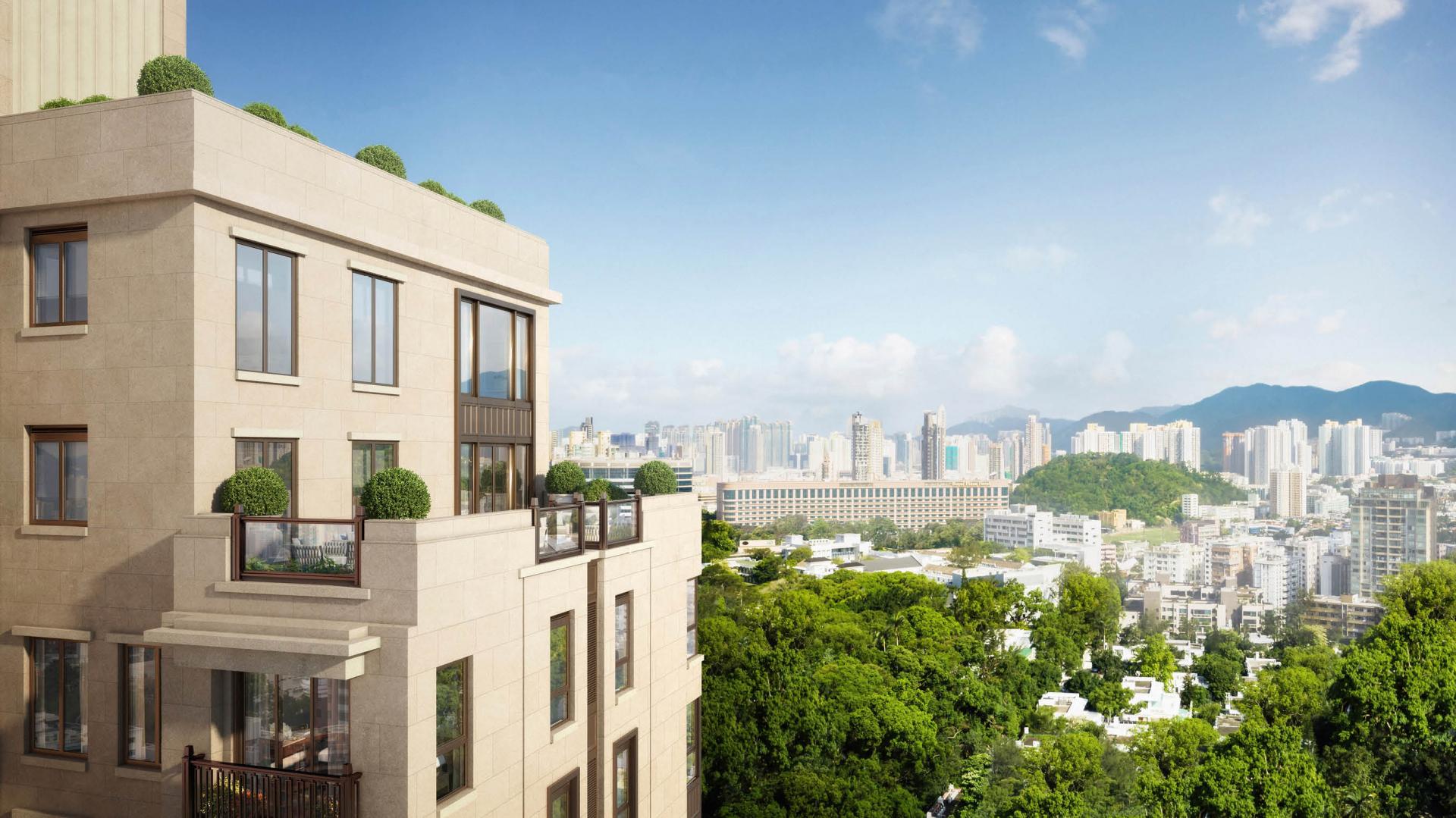 The masterful craftsmanship extends to the interiors comprising four-bedroom units of approximately 2,100 sq ft, three-bedroom units of approximately 1,800 sq ft and two-bedroom units of approximately 760 sq ft, in addition to five one-of-a-kind simplex units spanning up to approximately 3,300 - 3,600 sq ft featuring a private flat roof or roof. No detail has been overlooked in their creation, with each residence featuring a generous and versatile spatial layout complete with soaring ceilings, gorgeously appointed modern furnishings and finishes, and most of the units enjoying sweeping views of verdant Kadoorie Hill.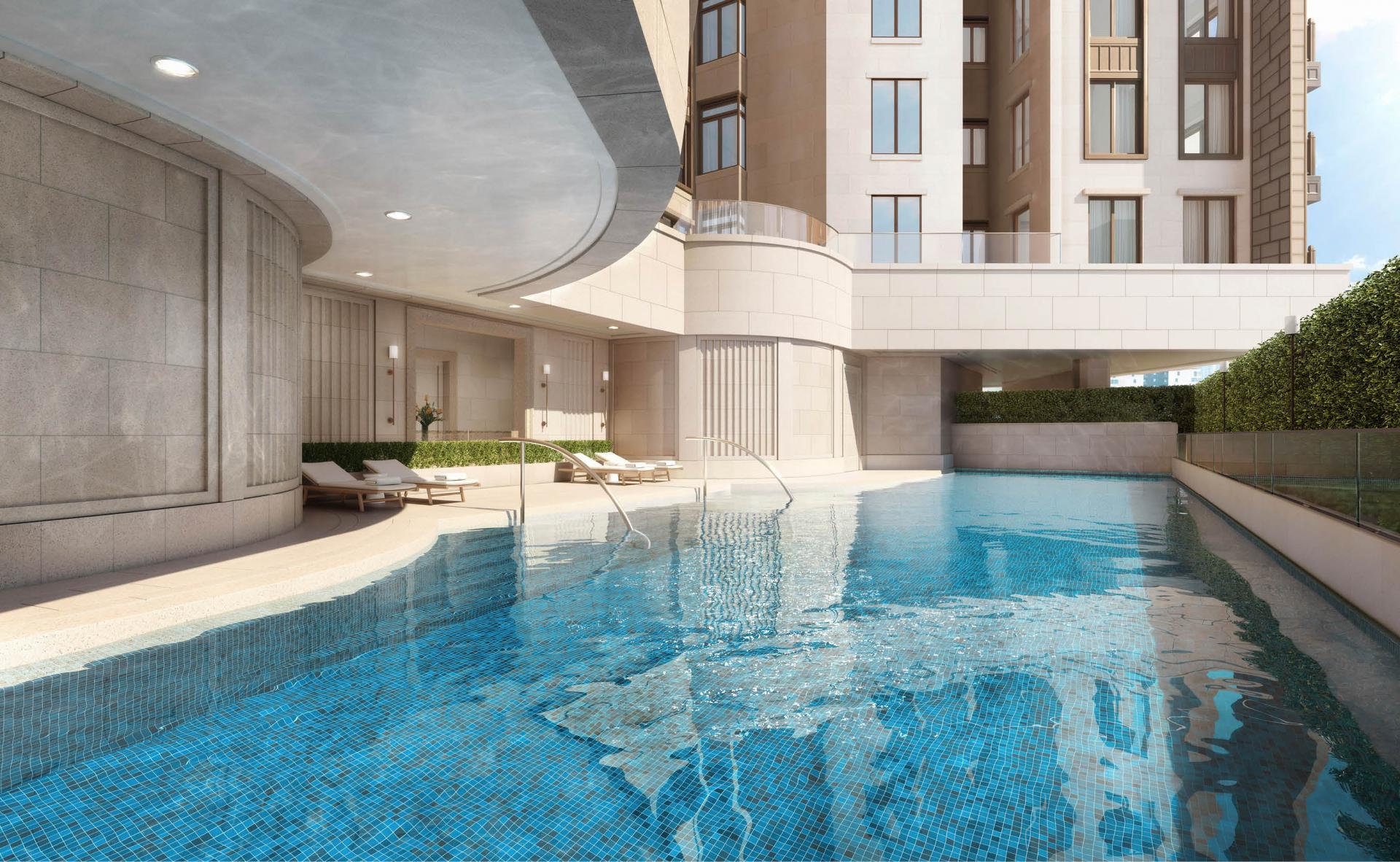 Encapsulating the distinguished lifestyles of St George's Mansions' homeowners is its state-of-the-art clubhouse. Enjoying a few laps in the pool before retreating into an inside-out garden function room designed by Philip Liao, The clubhouse also provides private sitting lounge, children's playroom, gym or yoga room are sure to accommodate residents' every whim – all setting a new standard for an elevated way of living in this legendary neighbourhood for generations to come.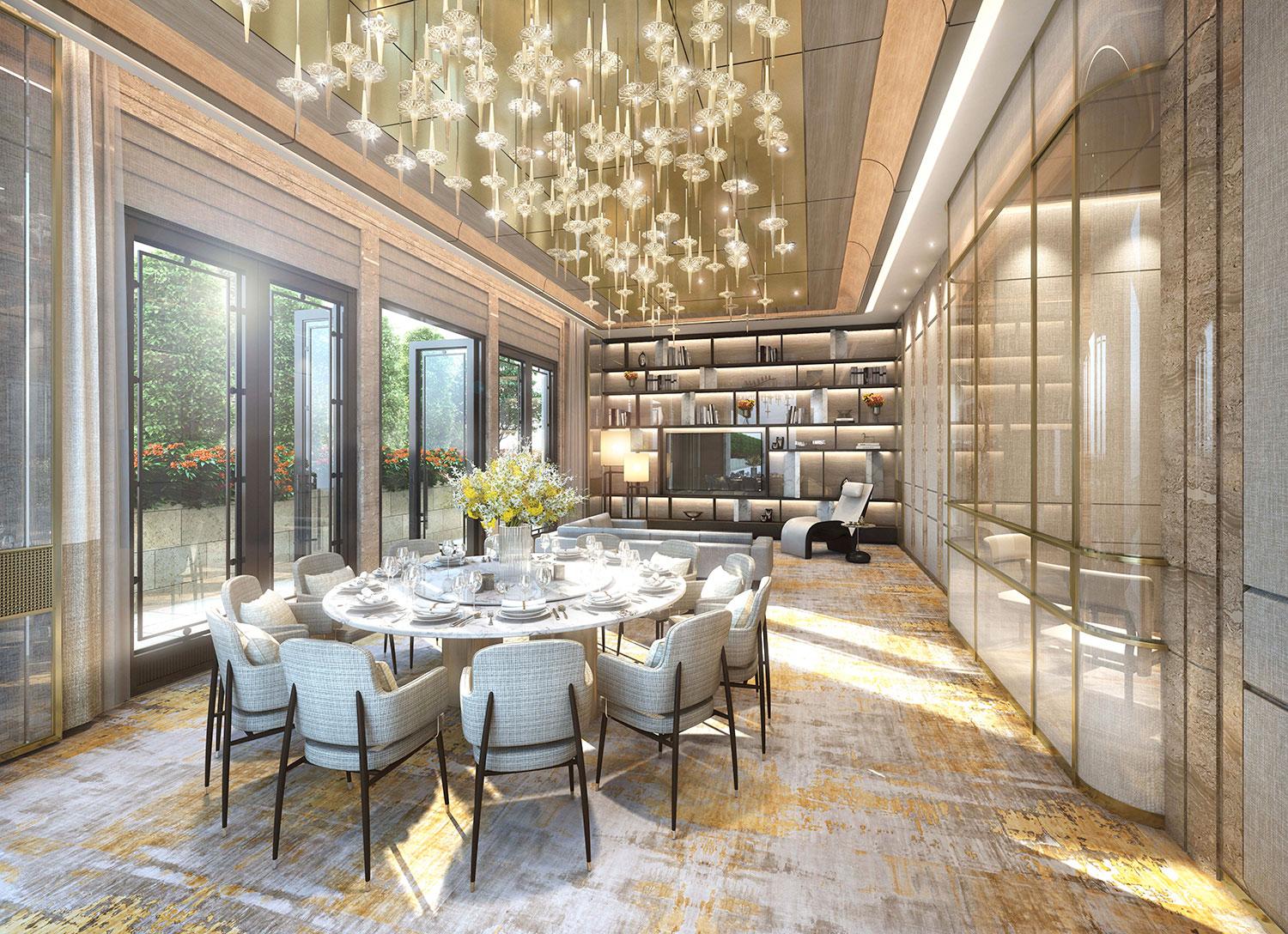 ST. GEORGE'S MANSIONS
24A Kadoorie Avenue
Tel: 8203 9822