Located in a quaint, cloistered corner in the heart of New Delhi is a cosy apartment that epitomises life and vigour.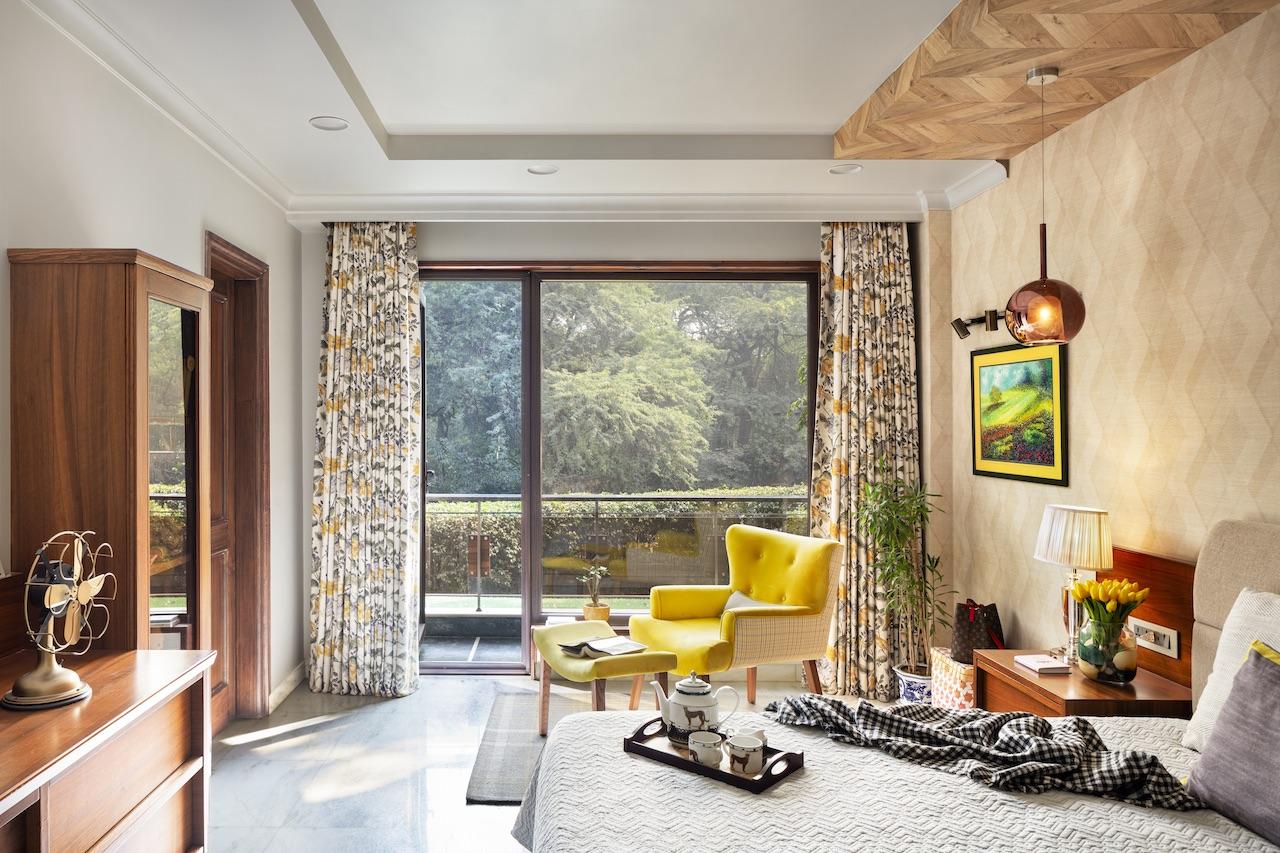 Nestled at the edge of a ridge and facing the sylvan panoramas, commonly known as the lungs of Delhi­­, the home paints a pretty picture of a buoyant yet tranquil lifestyle. Envisaged by The Works Interiors for a couple with a keen interest in all things colours, the design scheme weaves the whims and fancies of the well-travelled clients into the Ridge View residence. Having retired after a 20-year stint in a high-profile corporate job in Mumbai, the owner is on the lookout for an abode that encapsulates the finer things in life: his intrinsic love for fitness, reading, fashion, coffee and art.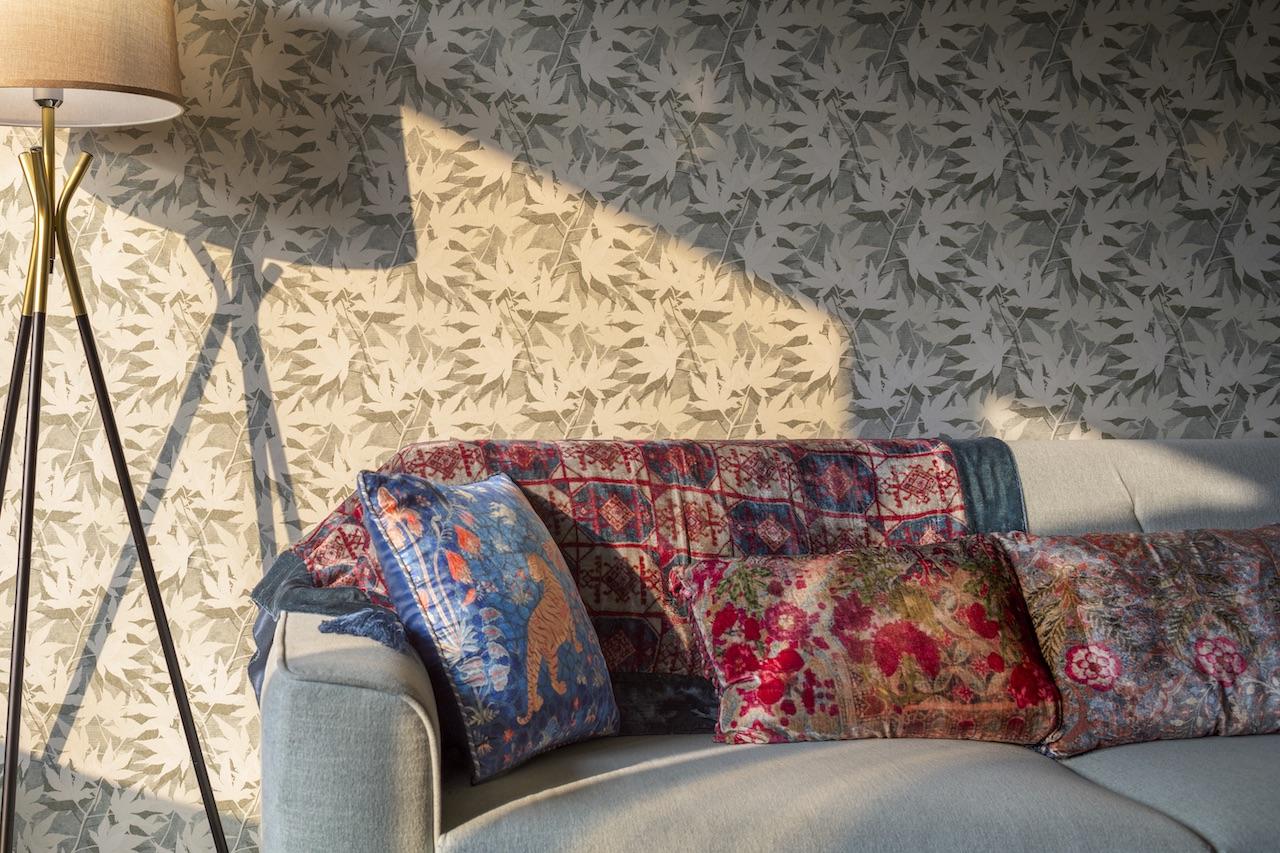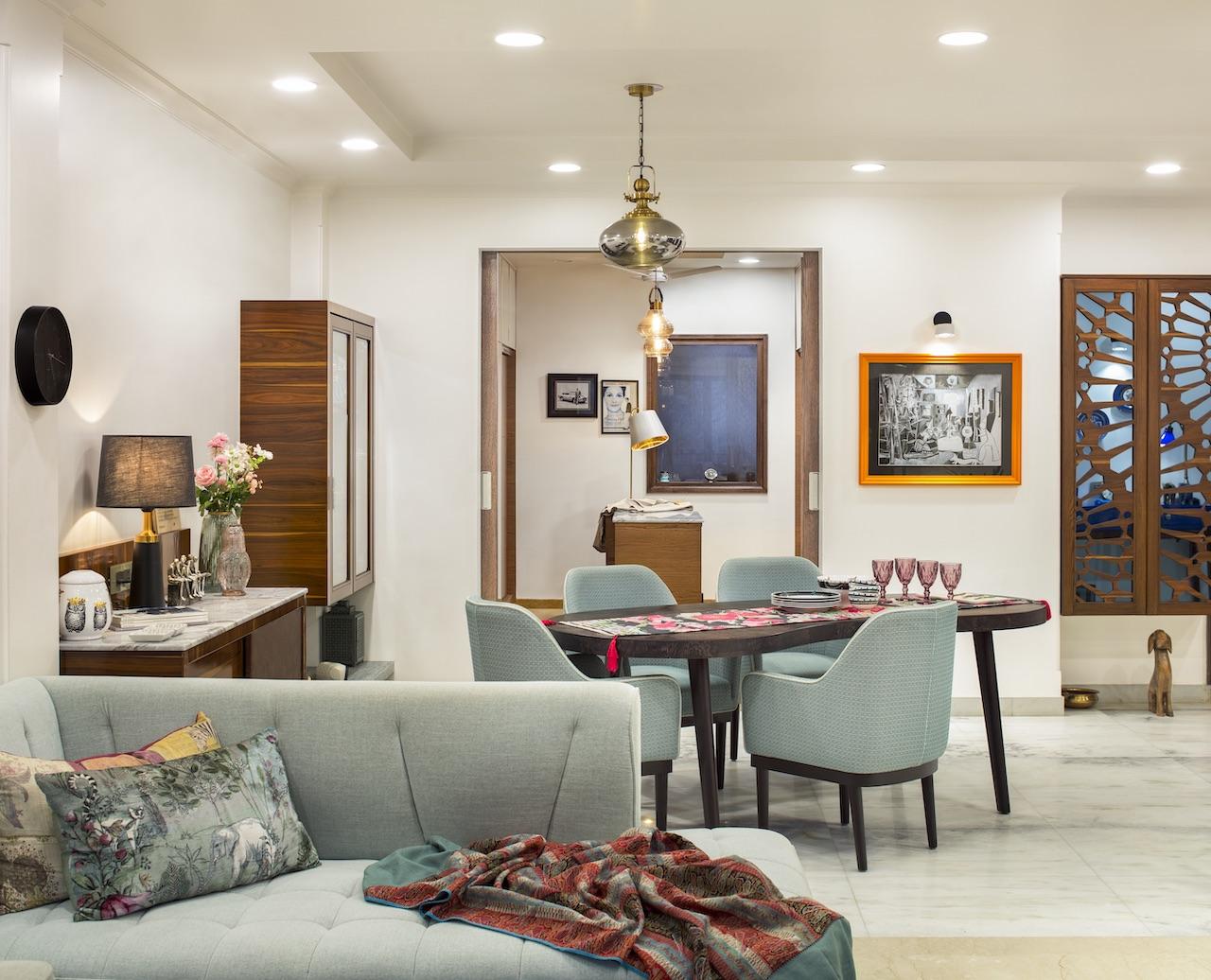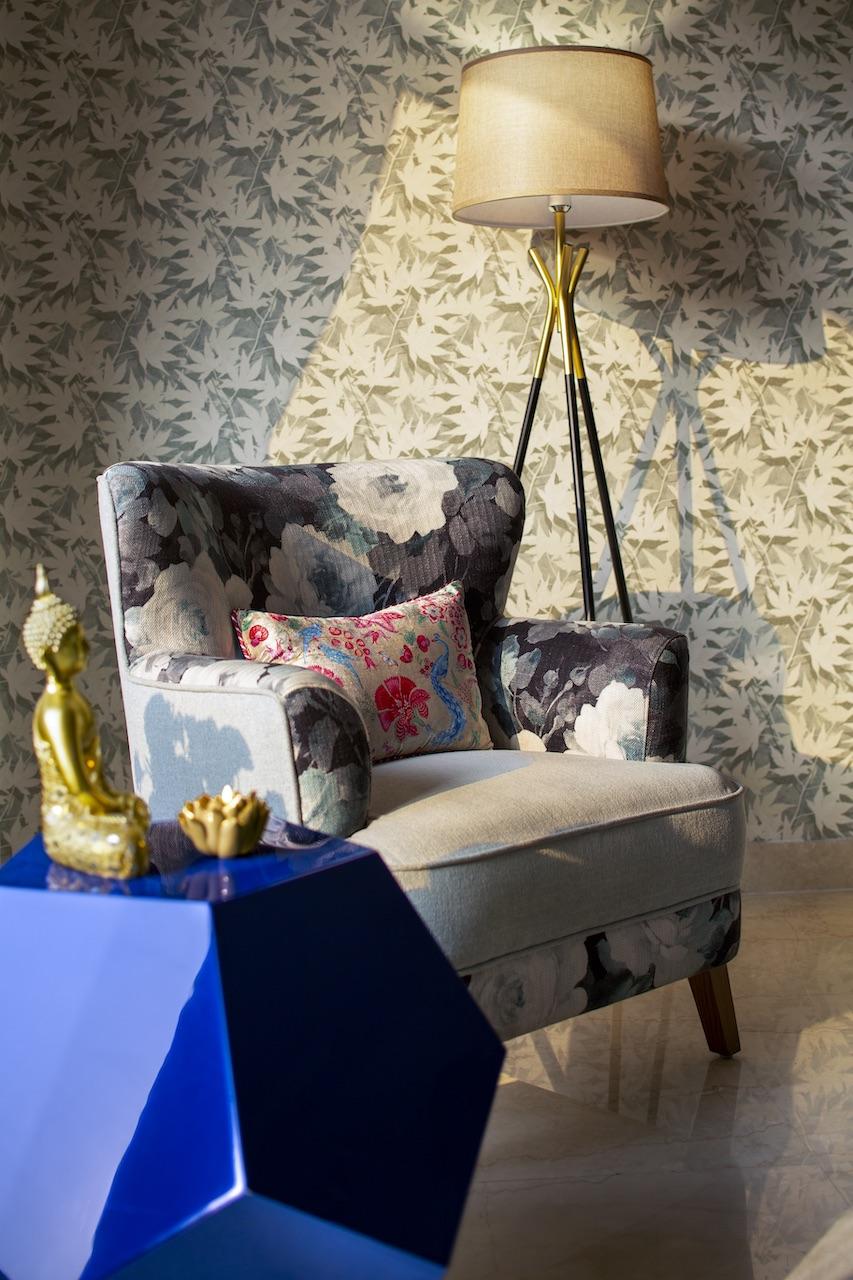 With a frontal of almost 60 square feet, the apartment enjoys vistas of the panoply of nature through all key areas: the living and dining area, along with the three rooms. Ample sunlight washes the interiors in warmth and comfort, endowing dynamism into the spaces and becoming a canvas as the shadows change patterns throughout the day. The apartment tapers towards the rear end, where the kitchen and the utility areas are tucked in.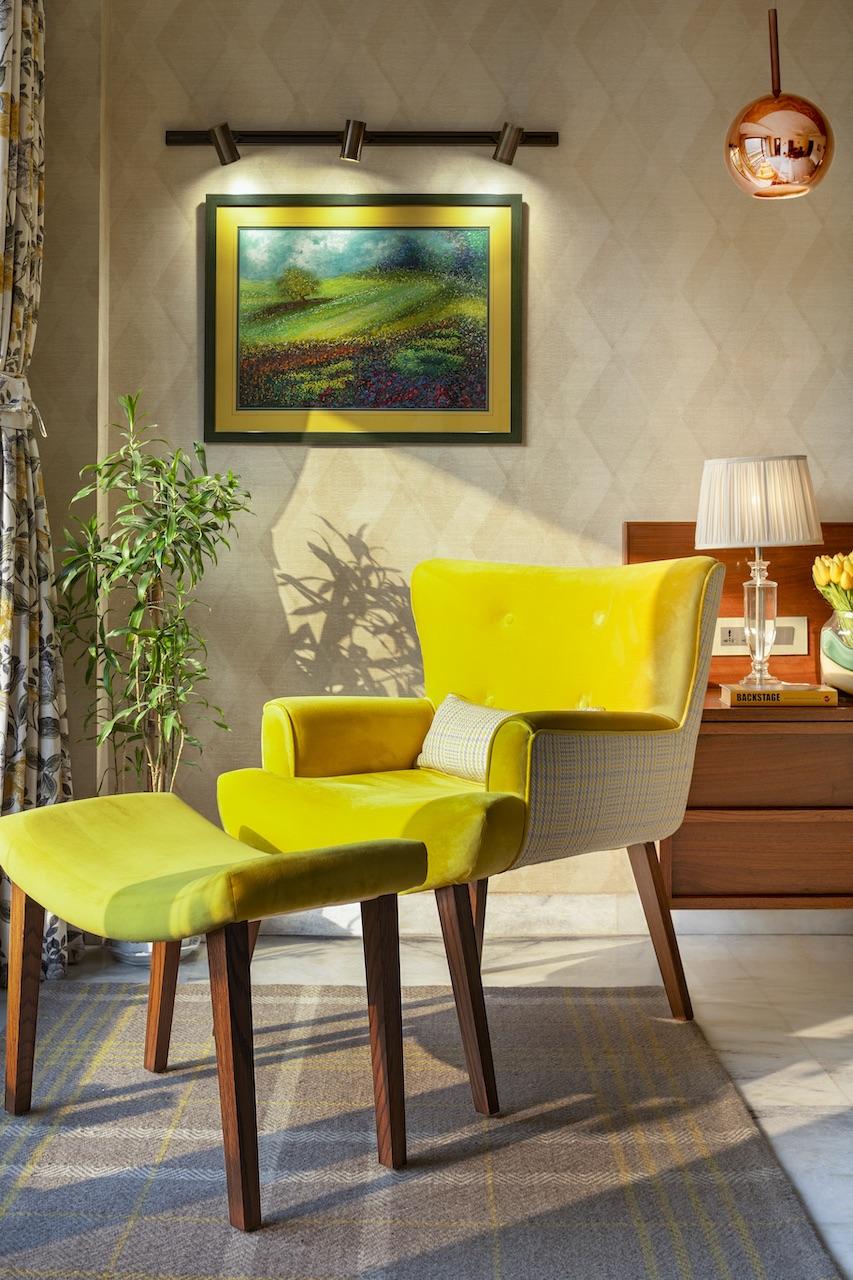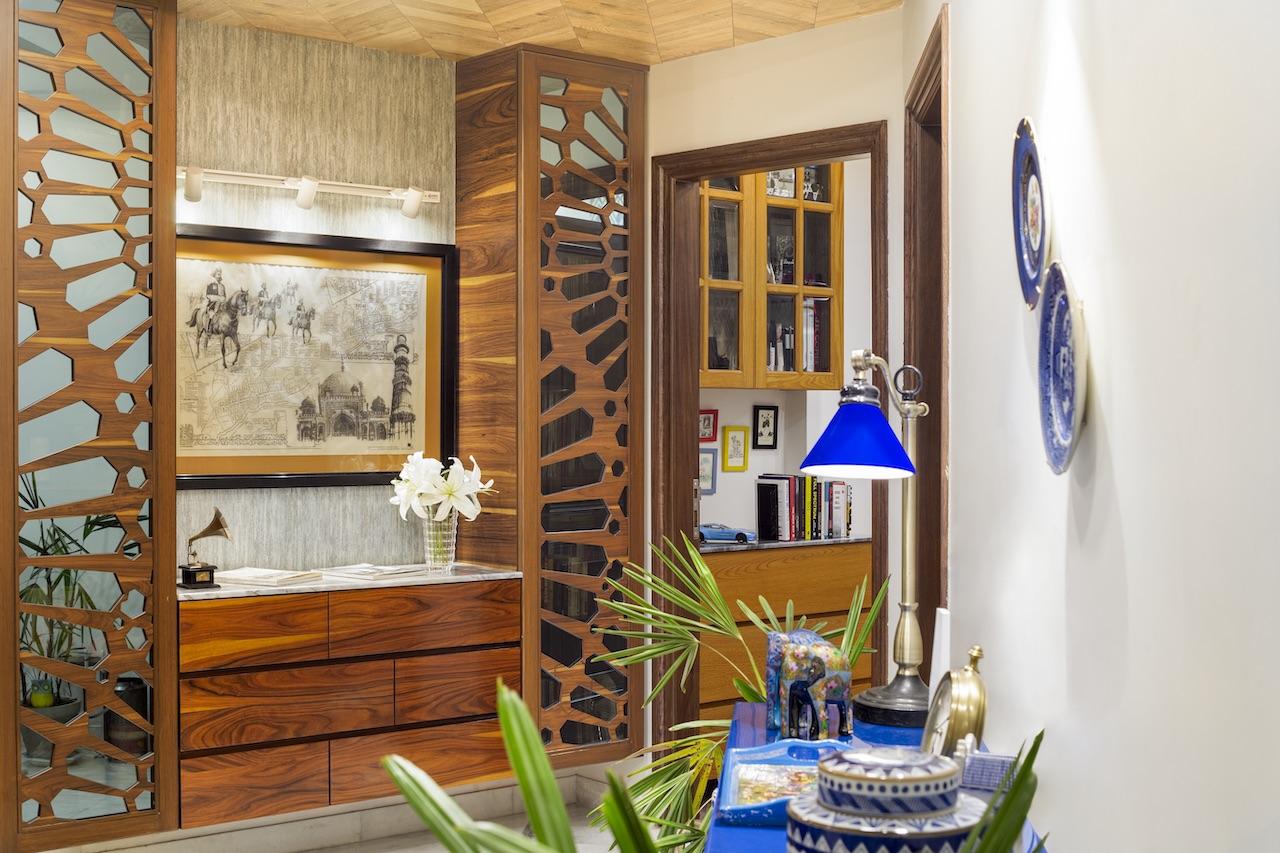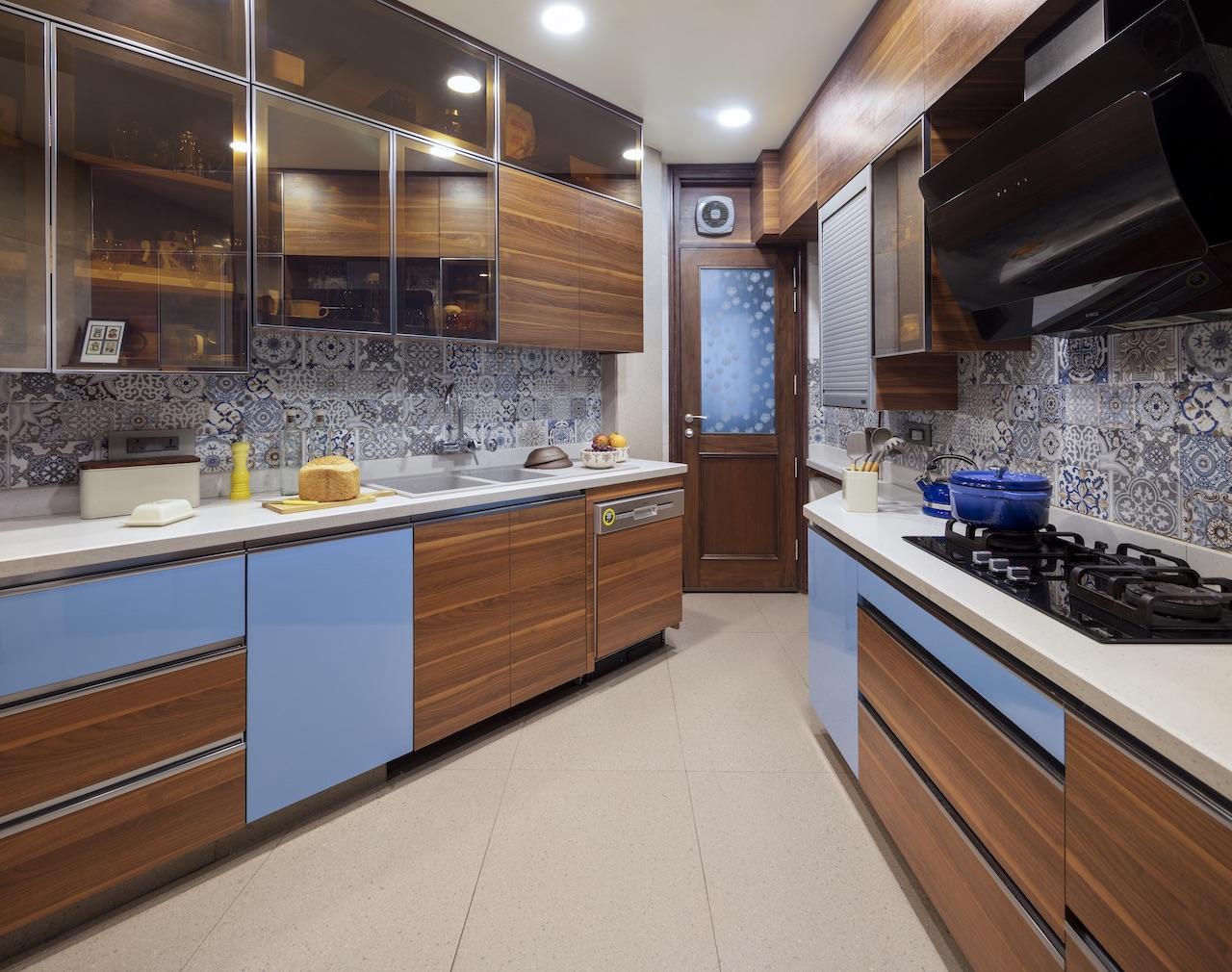 Insistent on avoiding wastage of space on the rarely used guest bedrooms, the clients wanted the smallest room to be converted into a cosy den that echoes their passions and hobbies, and allows them to research and reflect. Every furniture accessory – whether a fixed or a loose piece – has been handcrafted in the workshop by the The Works Interiors' team of seasoned artisans. Bespoke and made to exact sizes, the pieces have the ability to be refurbished, upcycled and repurposed.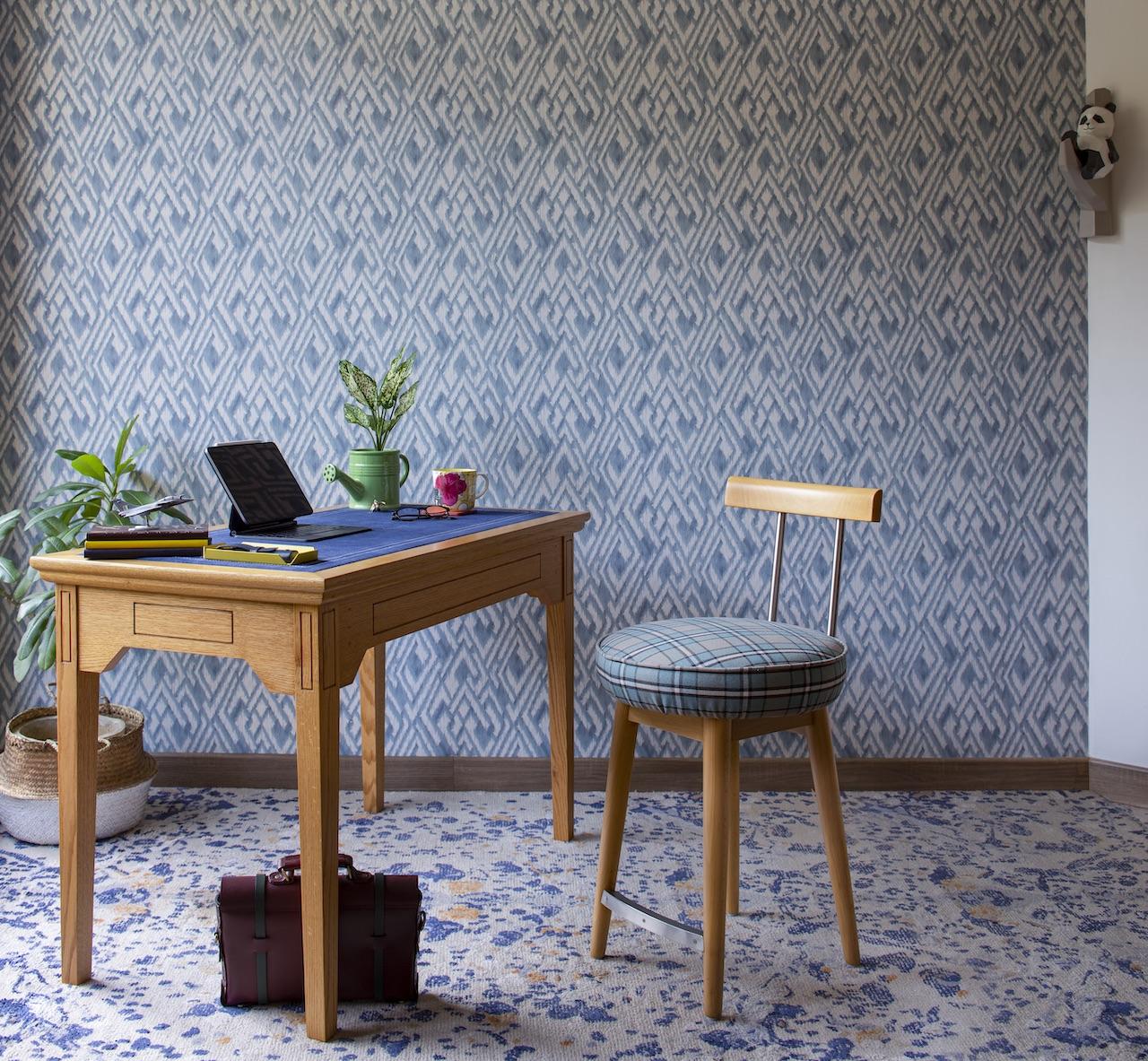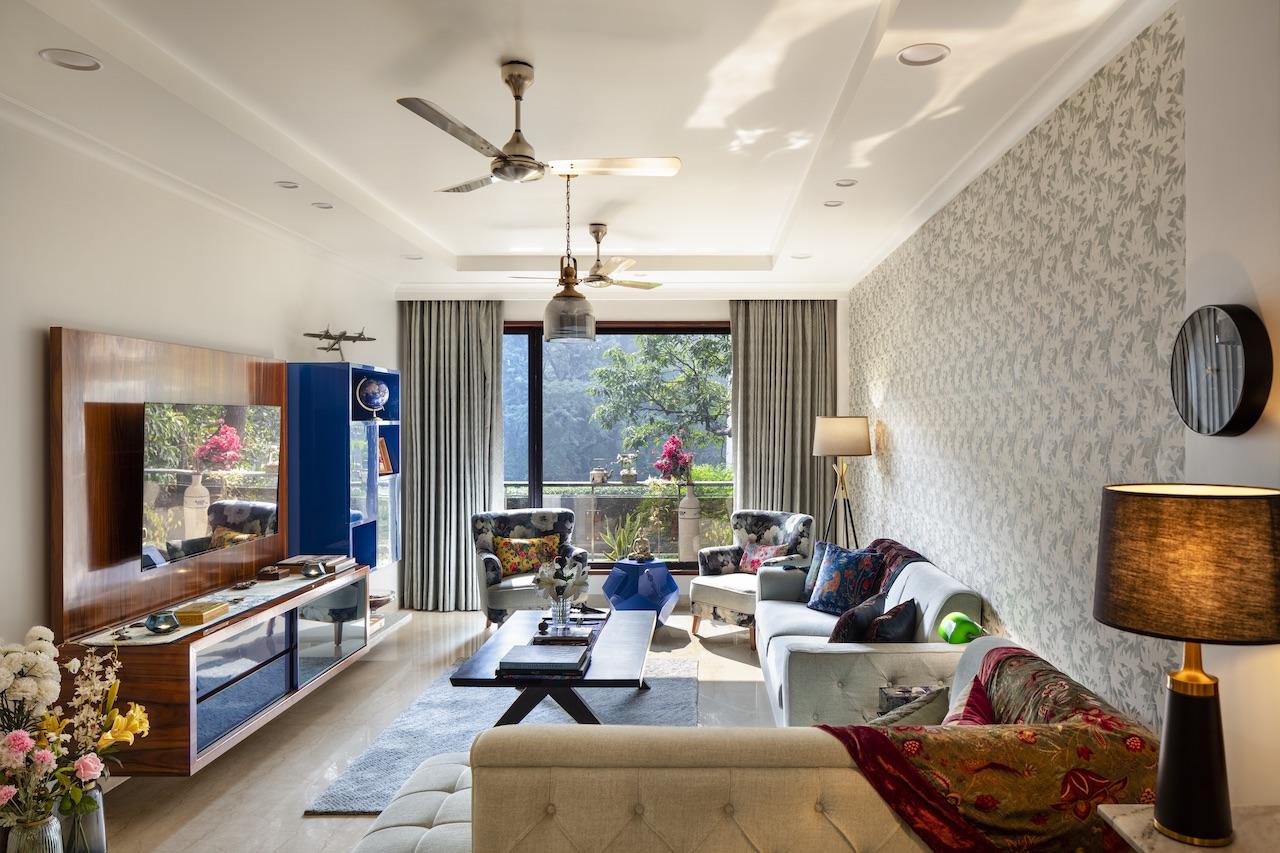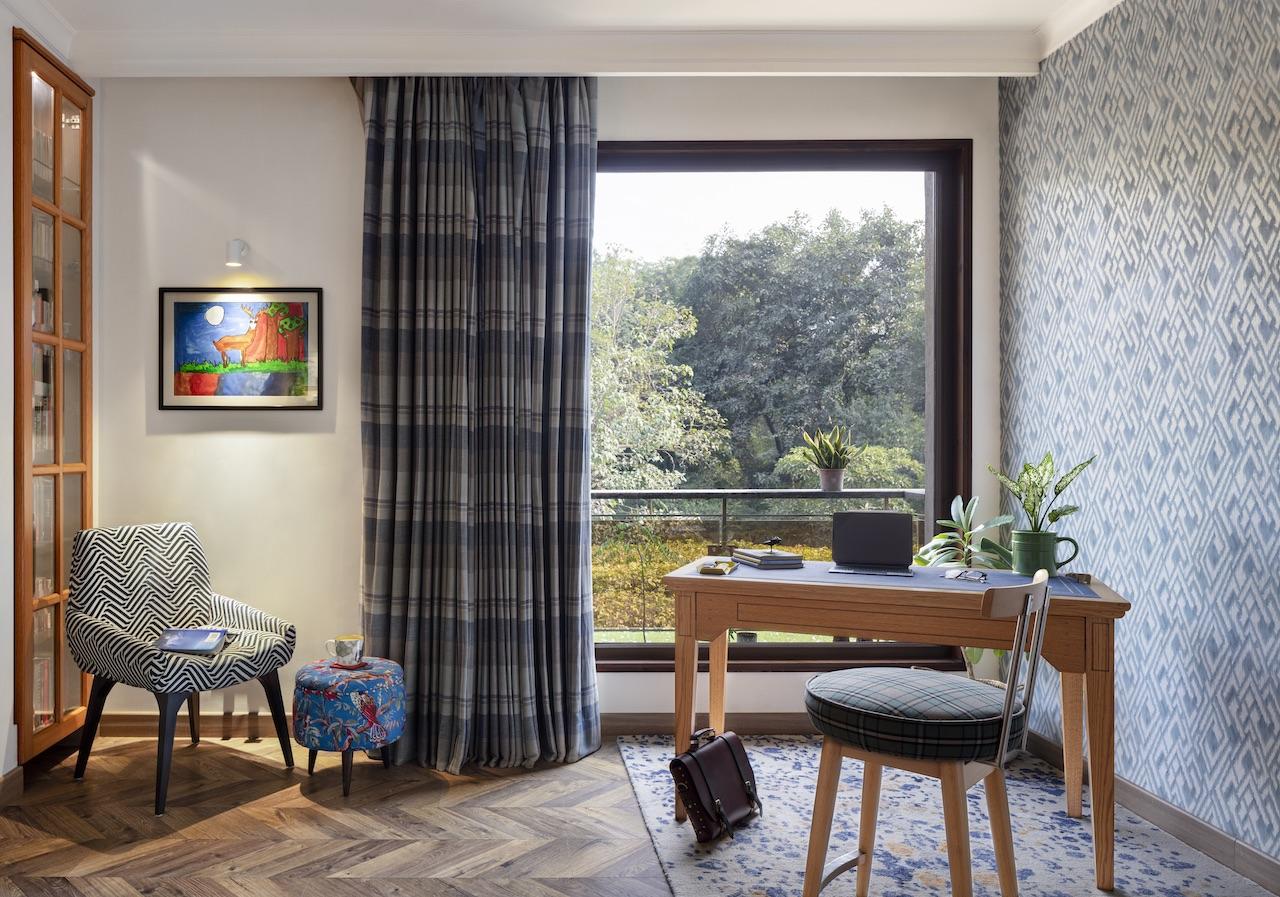 In this home, modern flirts with mid-century as a striking range of artwork, luxuriously-handcrafted furniture and murals bedecks the walls and fills the house with warmth and merriment. Not shying away from the use of a plethora of colour, the design merges comfort, style and functionality to curate a vibrant home with surprises in every nook and corner.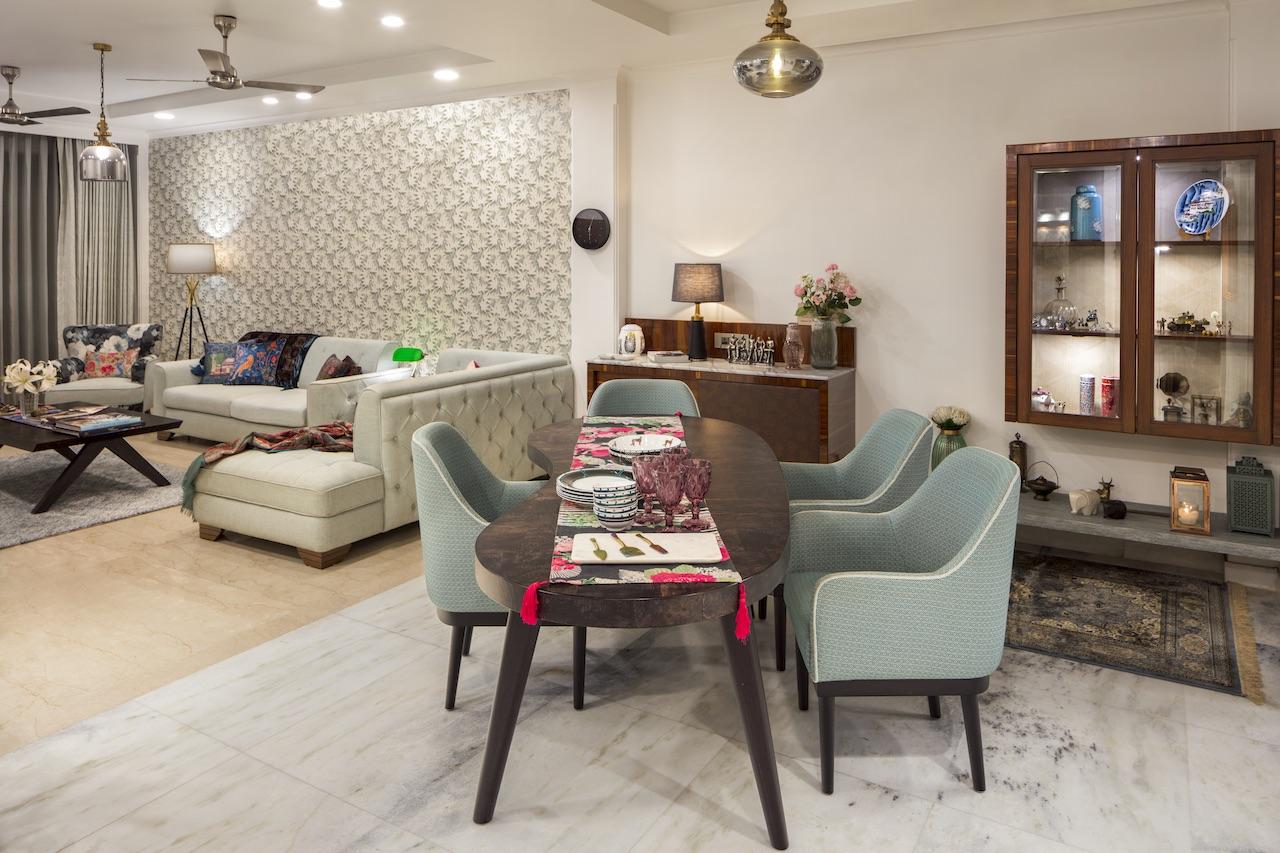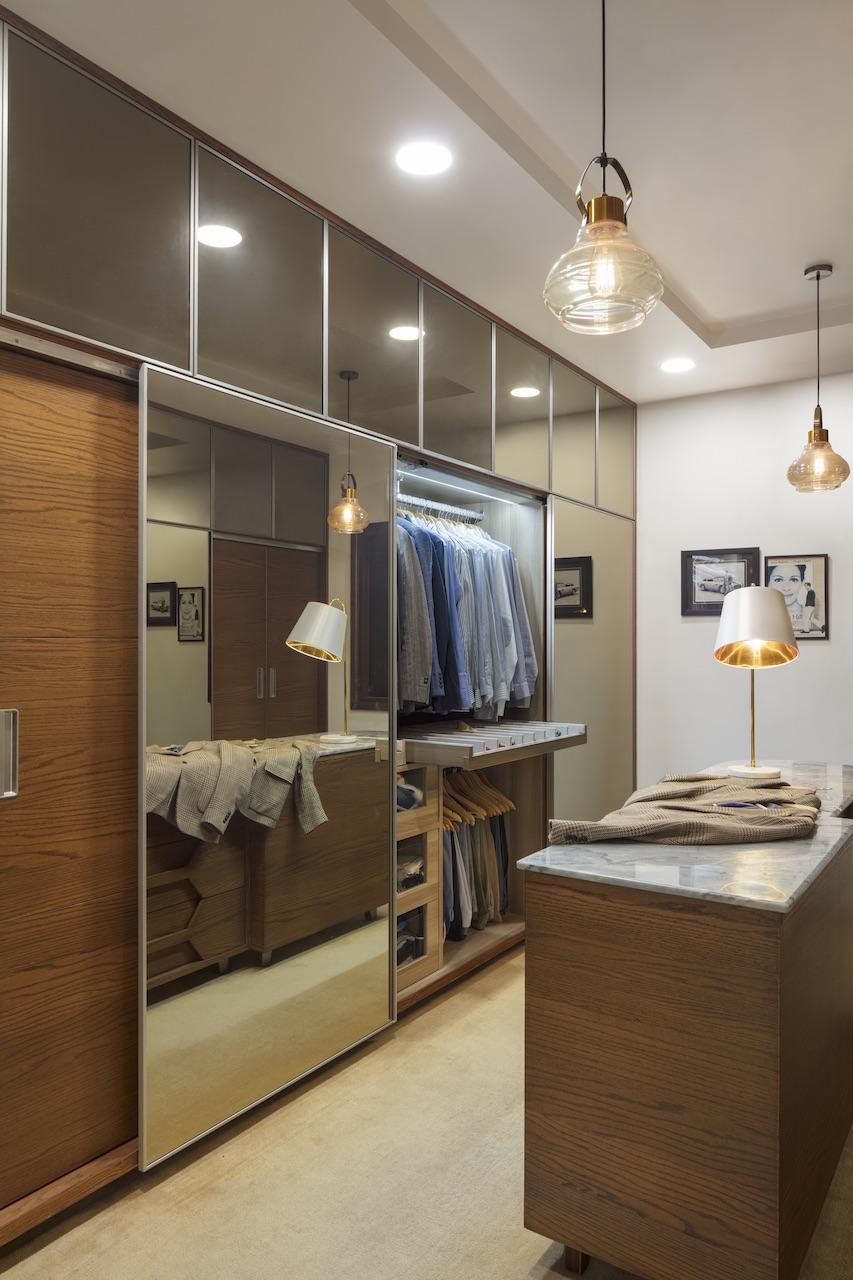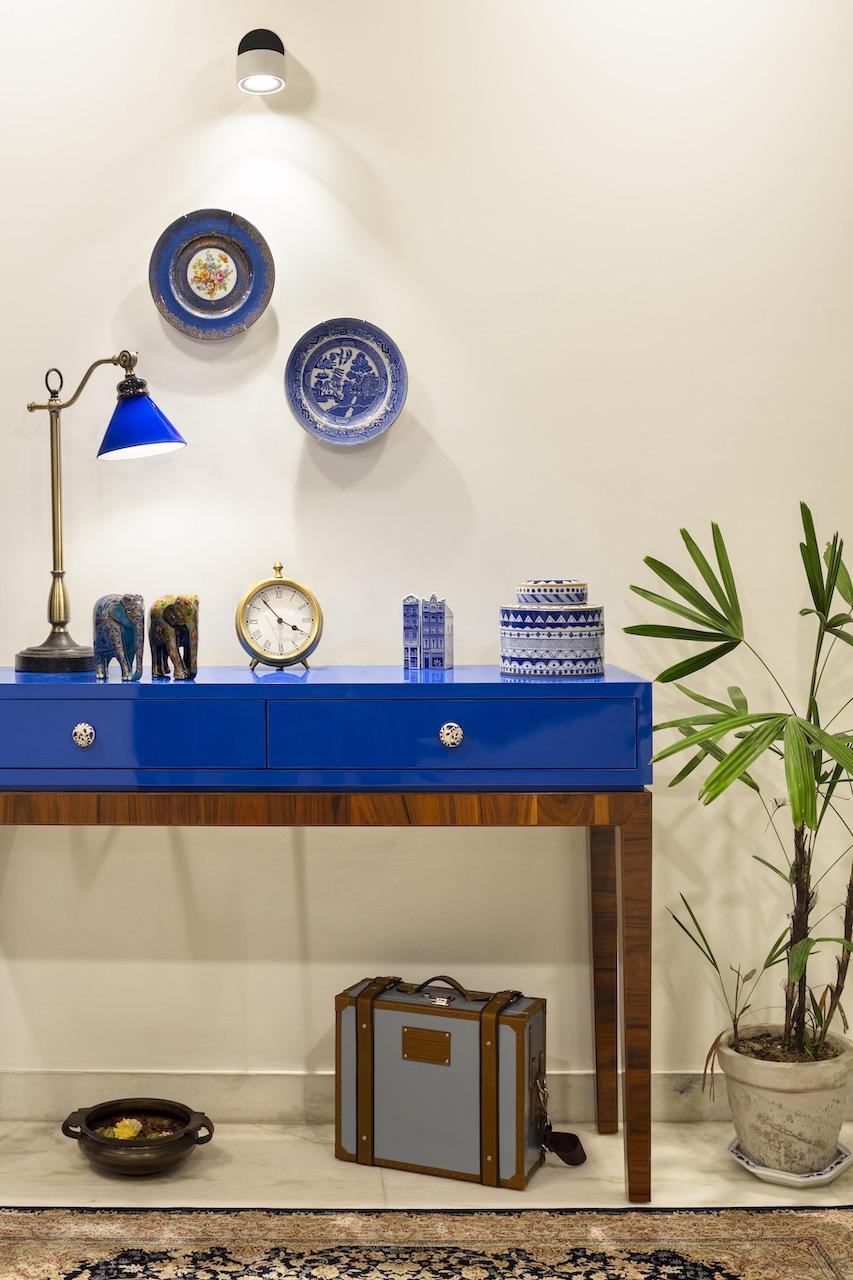 Photo: Andre Fanthome- Studio NAC