This tropical-style dwelling captures Hawaii's well-concocted blend of modernity, tradition and warmth.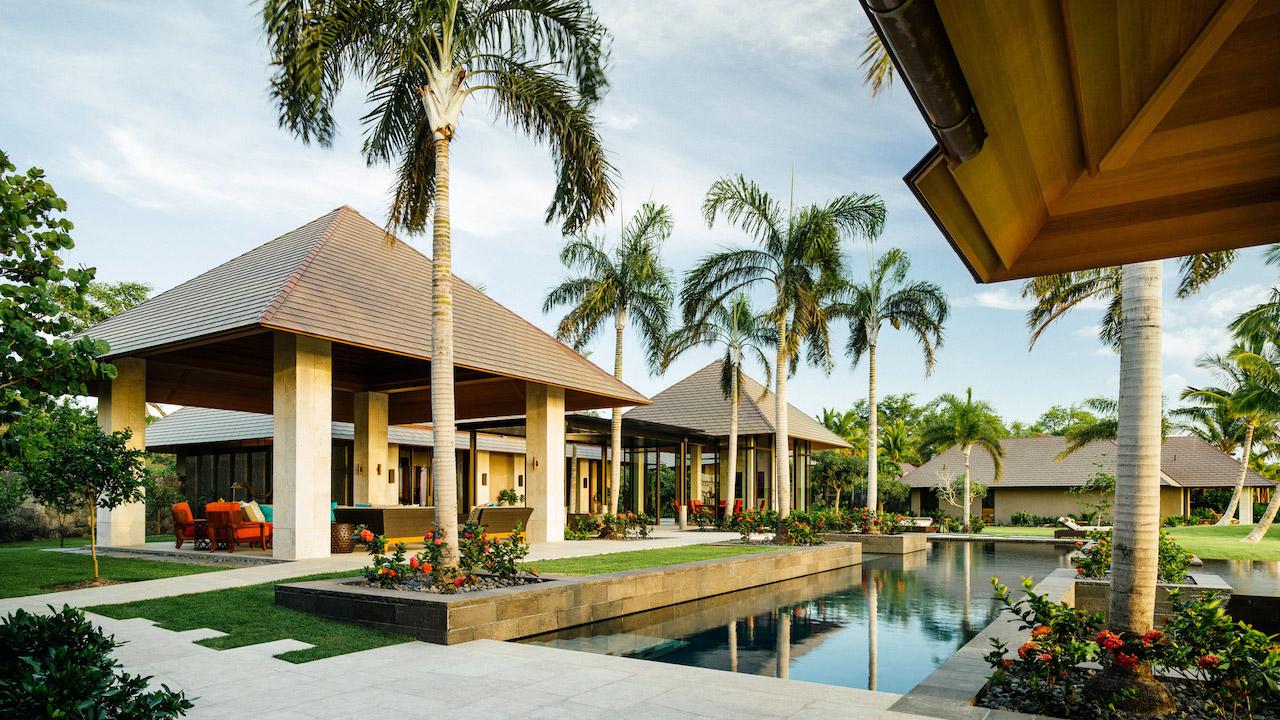 For the owner of this private residence, titled Kauhale Kai, sitting within the Mauna Kea Resort on the Big Island, Hawaii is a place where many fond memories are weaved from family vacations. With an affinity for Hawaii and Polynesia, contemporary art and architecture, the owner enlists the firm de Reus Architects, known for handcrafting private resorts and residences, to design a modern tropical home that the family would enjoy for generations to come.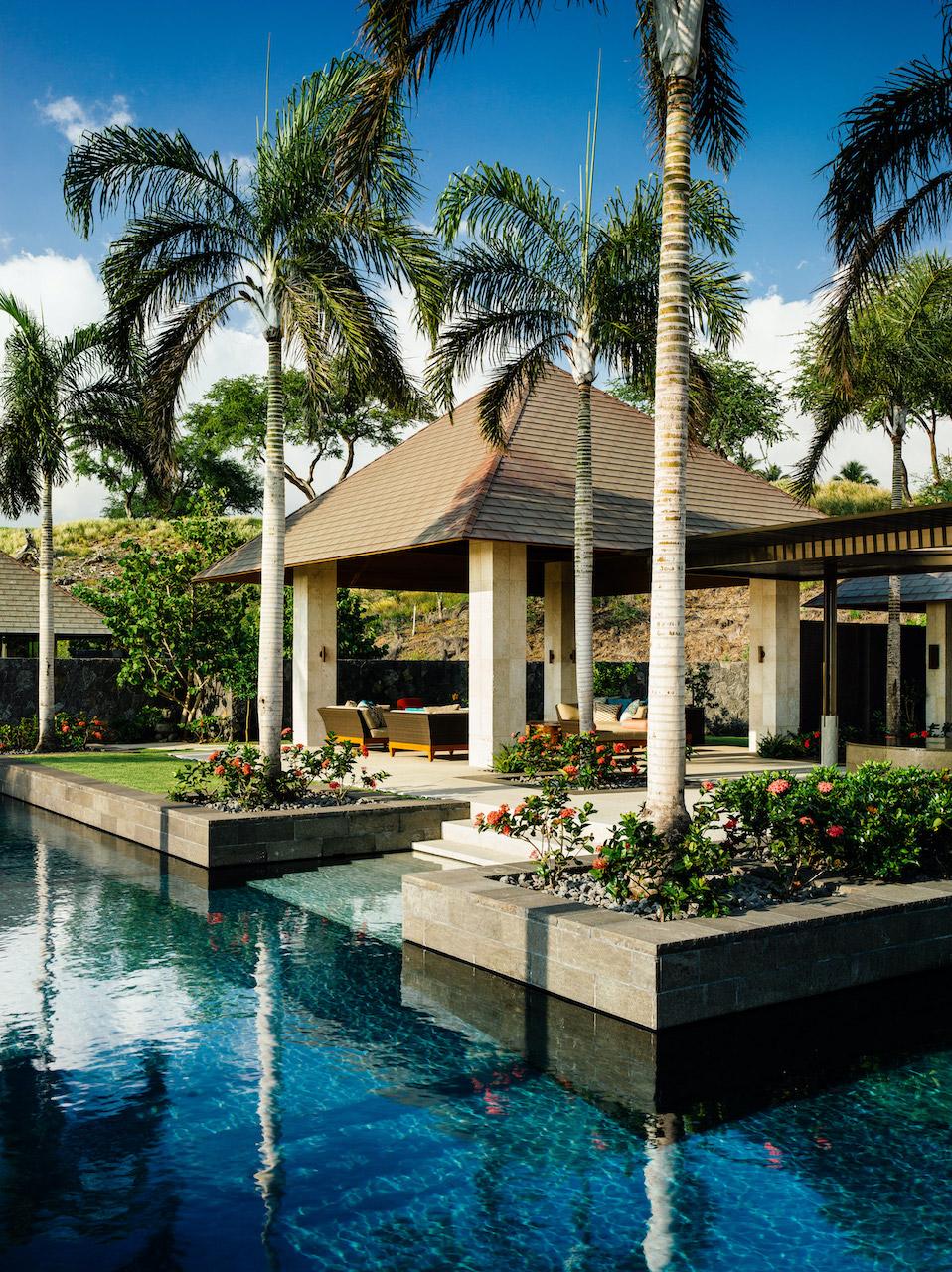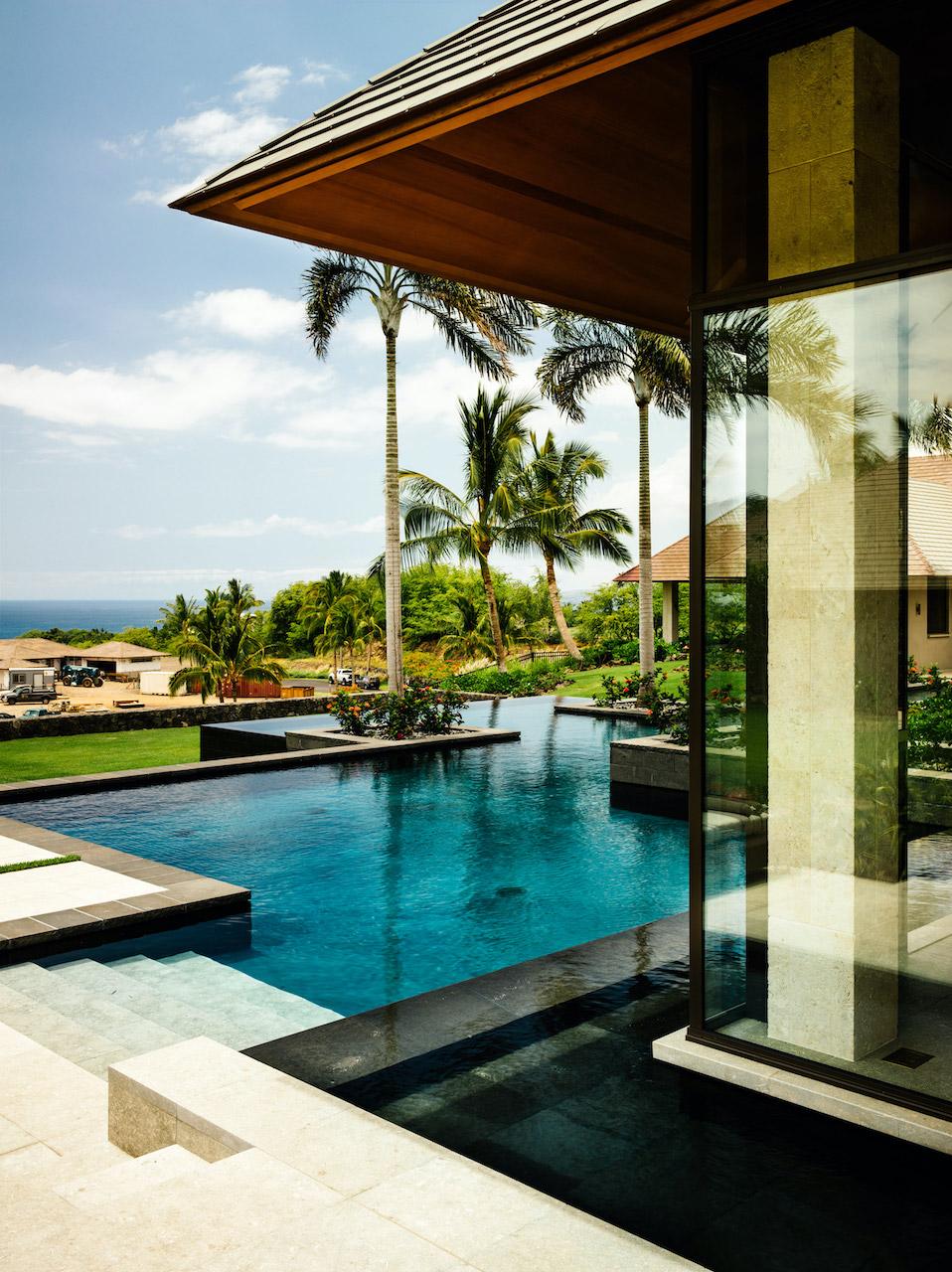 The team approaches it by balancing the traditional forms, including prominent hipped roofs identified in the design guidelines for this coastal community, with a modern sense of restraint. Enveloped by nature and overlooking Kaunaoa Bay, the residence is organised as a series of modern tropical pavilions appearing like a mini village.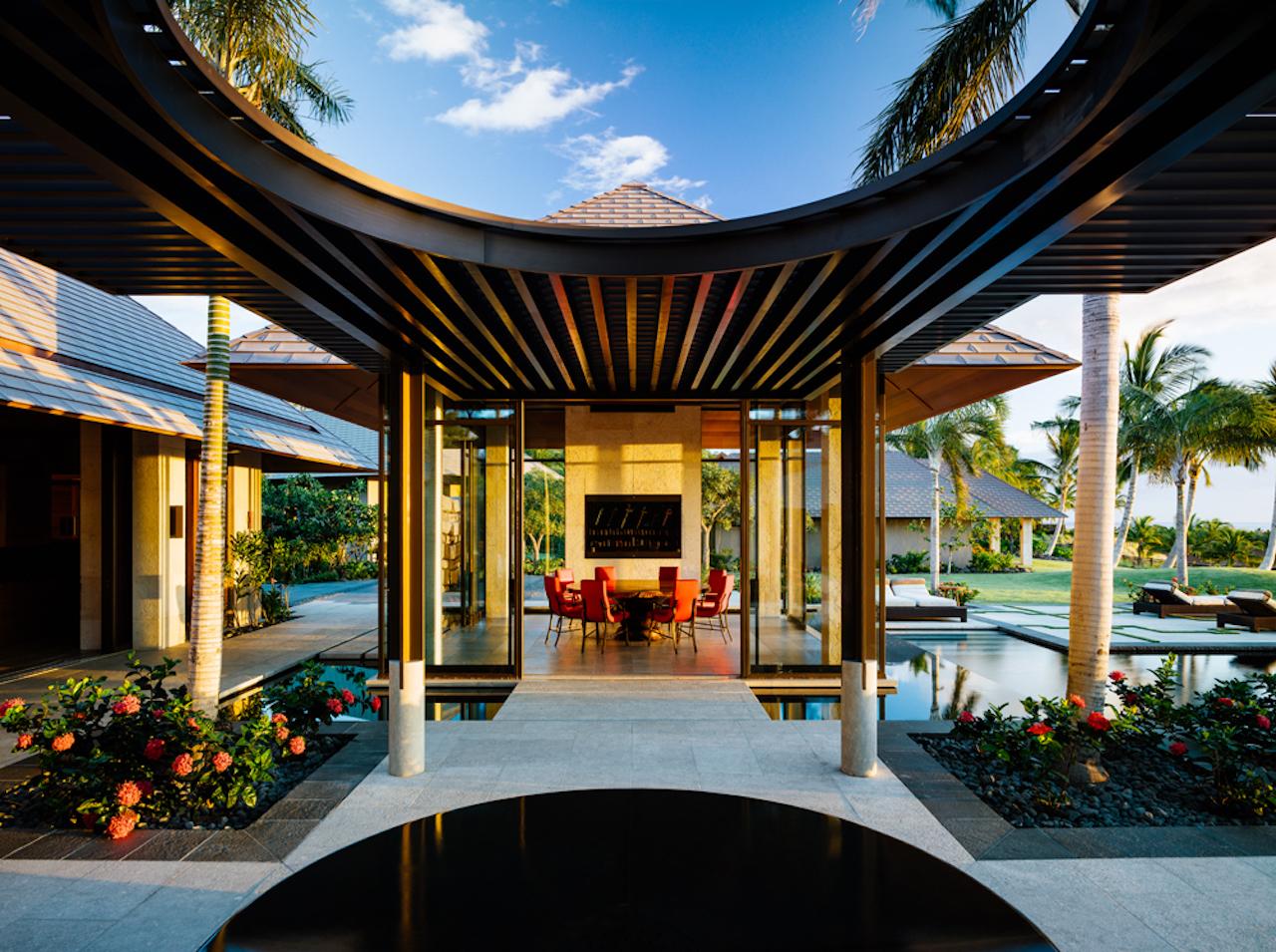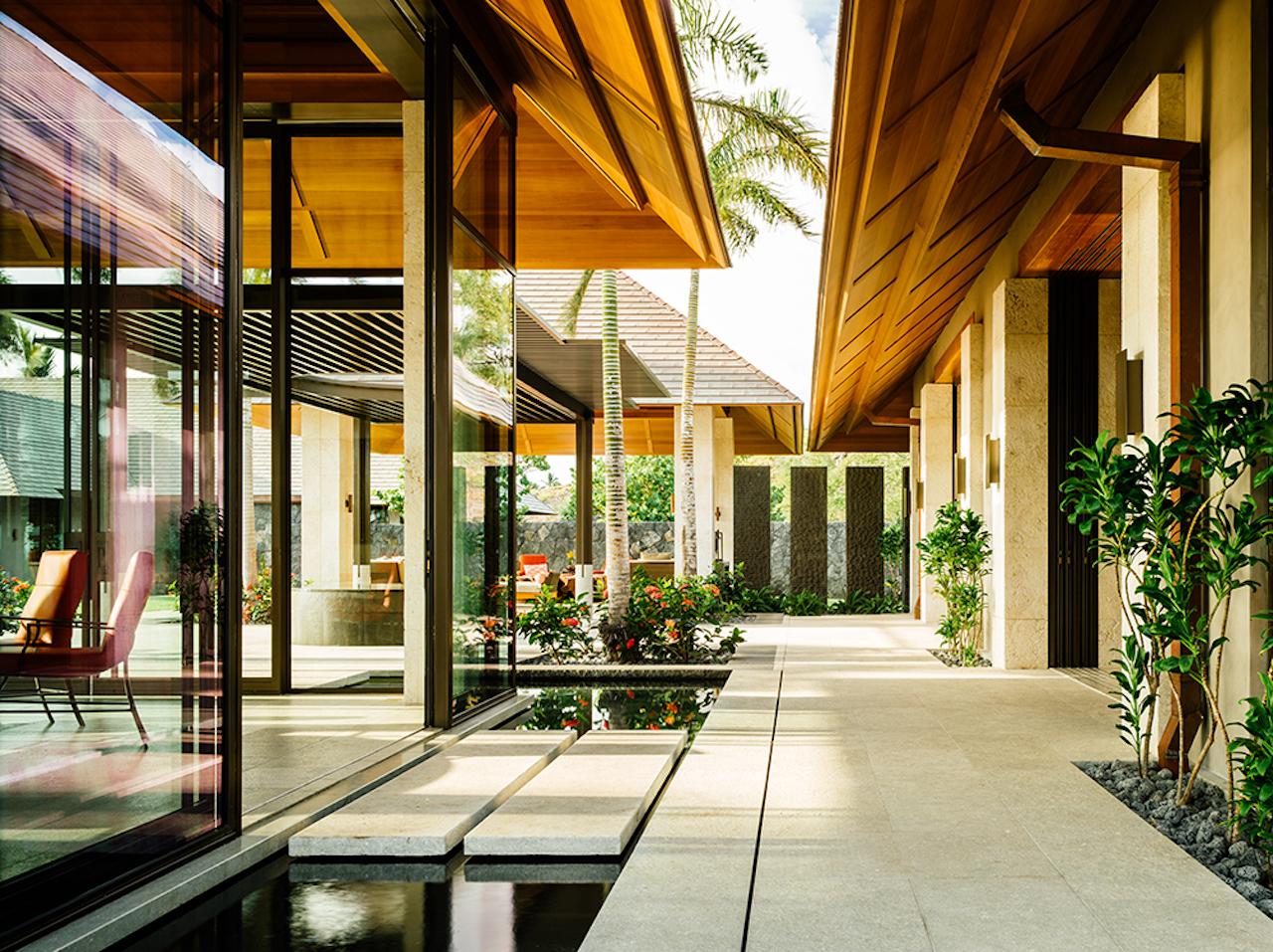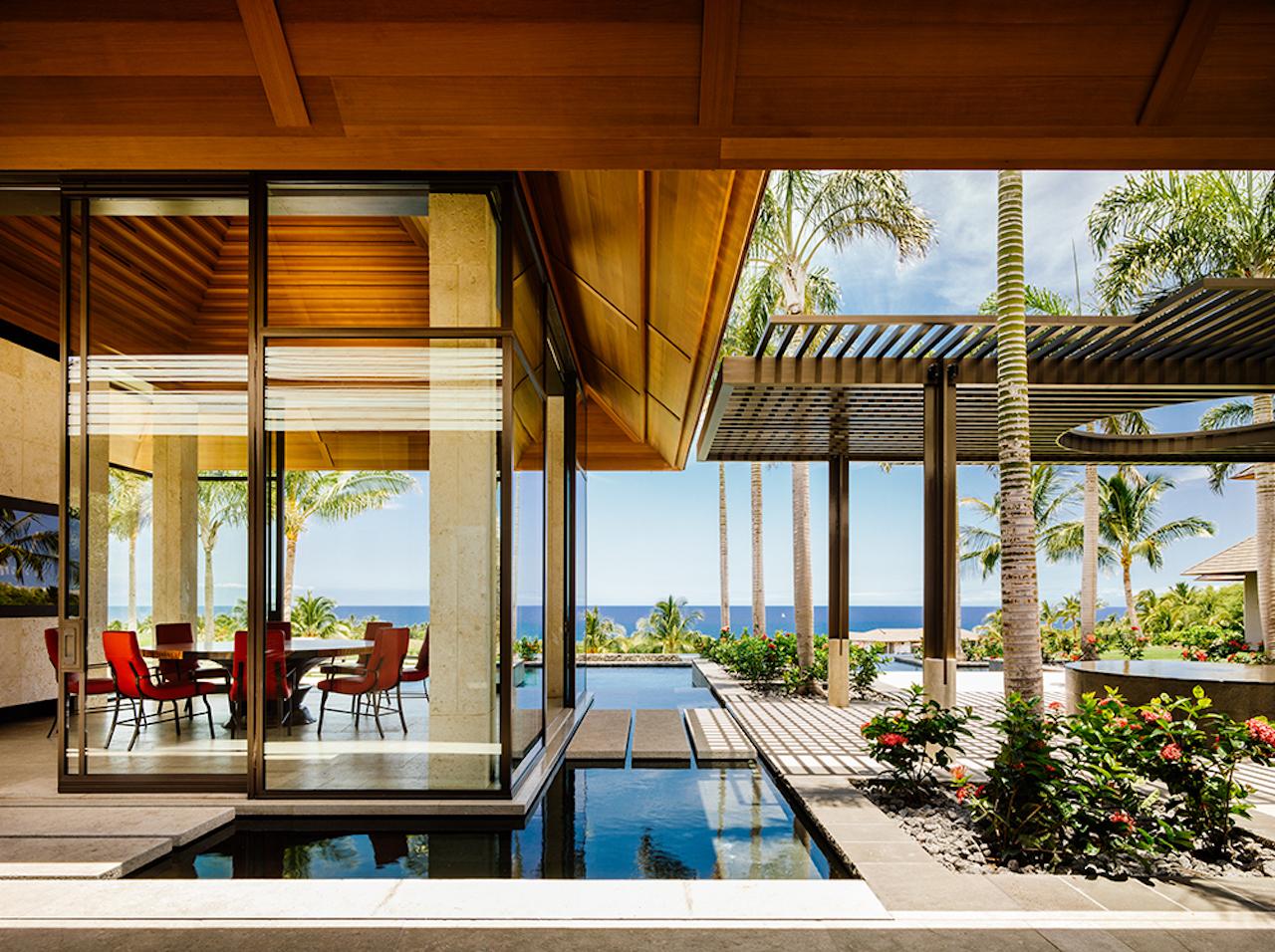 The design aesthetic of the pavilions and gardens is shaped by juxtaposition: rustic and elegant, asymmetry and symmetry, the casual and the formal; enhanced by natural stone, metal and water elements.
The main gathering hall is one unified space with a living area, a kitchen and an open pantry. Water surrounds this pavilion, then cascades into the pool below. As the owner desires a floating glass-walled dining room, the team has created glass sliding doors between coral-clad columns.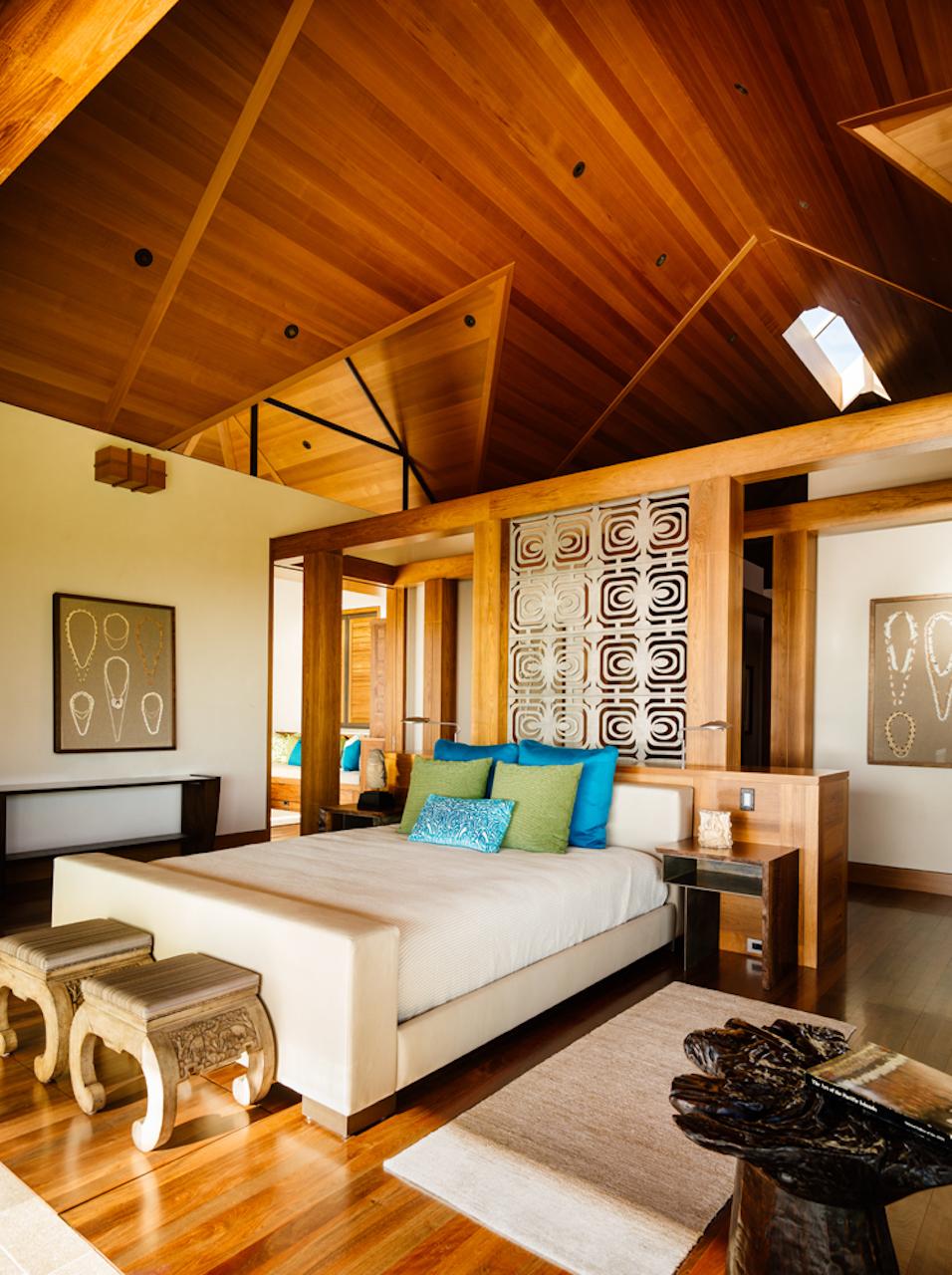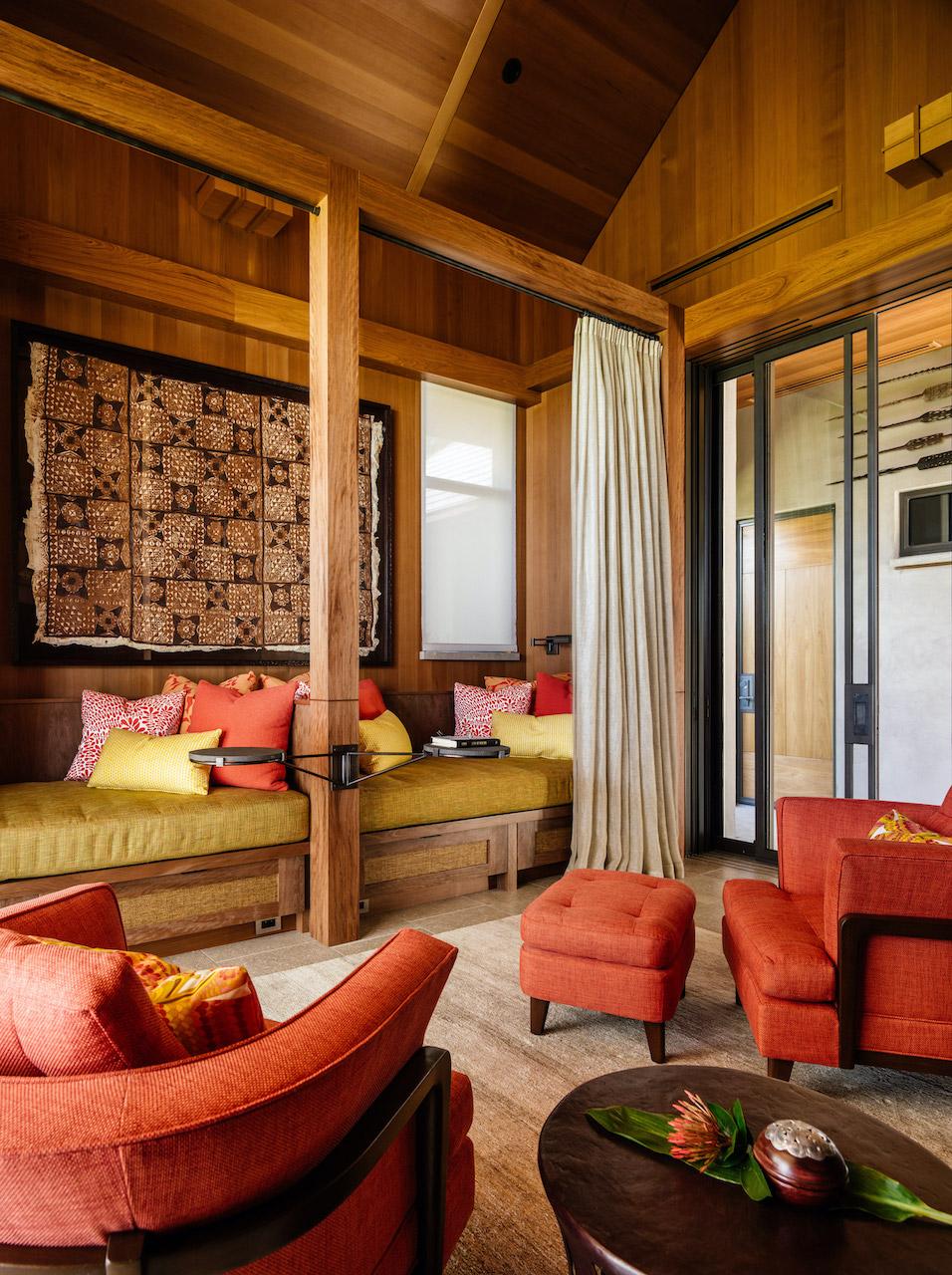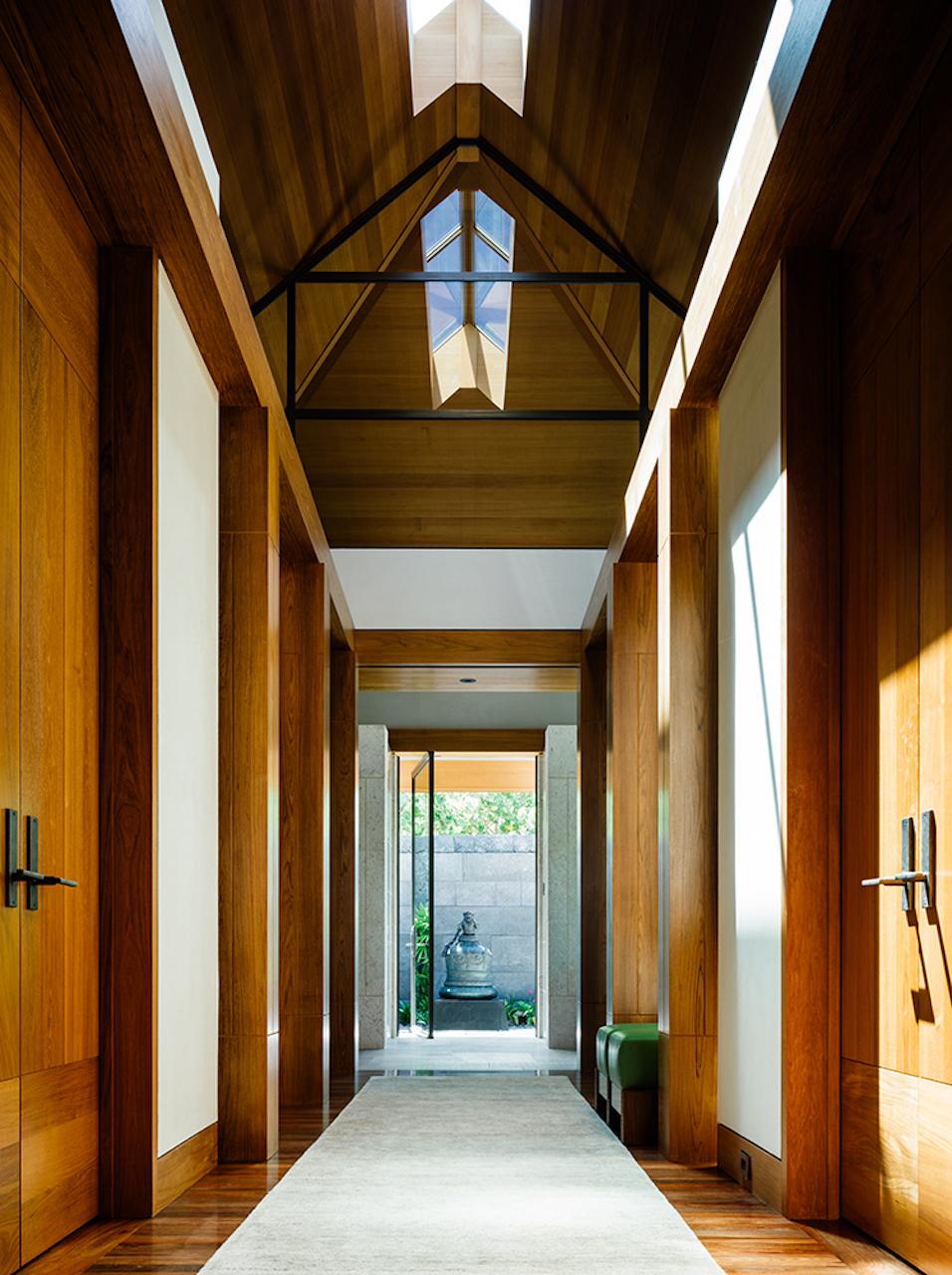 An outdoor living pavilion echoes the stepped ceiling forms and columns in the dining pavilion. Reminiscent of Bali, the two pavilions are visually connected by a shade trellis that features a centre oculus over a circular water feature.
The master pavilion houses a study room, a bedroom, a sitting room, a dressing areas, indoor baths and a bath garden. Outside this pavilion and adjacent to the pool, an antique Balinese door is framed by Hawaiian basalt stone.