Delicious food is essential for any successful holiday, and sampling local delicacies with a glass of locally made wine chilled is the essence of la bella vita.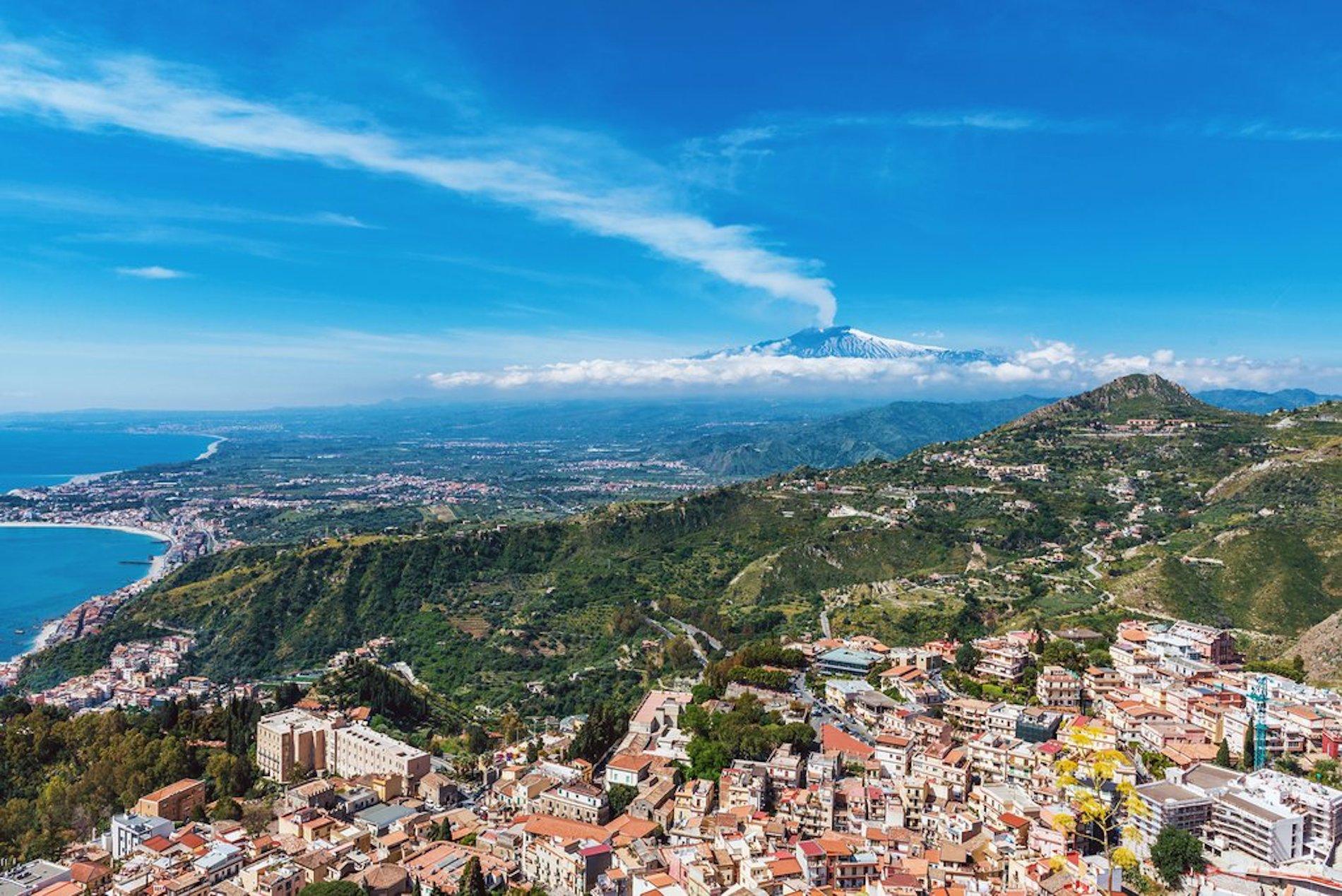 Food in Sicily – the largest island in the Mediterranean Sea on the tip of Southern Italy – is mostly locally grown, with the exception of bananas and pineapples. With access to three different seas, Sicily has excellent seafood. Swordfish tuna, sea bass, gold bream, squid, octopus, prawns, scabbard fish, clams, mussels, sardines, and anchovies are all fabulous local fish to choose from.
Delicious cheeses, sausages and mushrooms come from Sicily's mountain ranges while the likes of tomatoes (pomodori), courgettes (zucchini), aubergines (melanzane), olives (olivi), capers (capperi), broad beans (fave), chick peas (ceci) and aromatic herbs grow over the entire the island.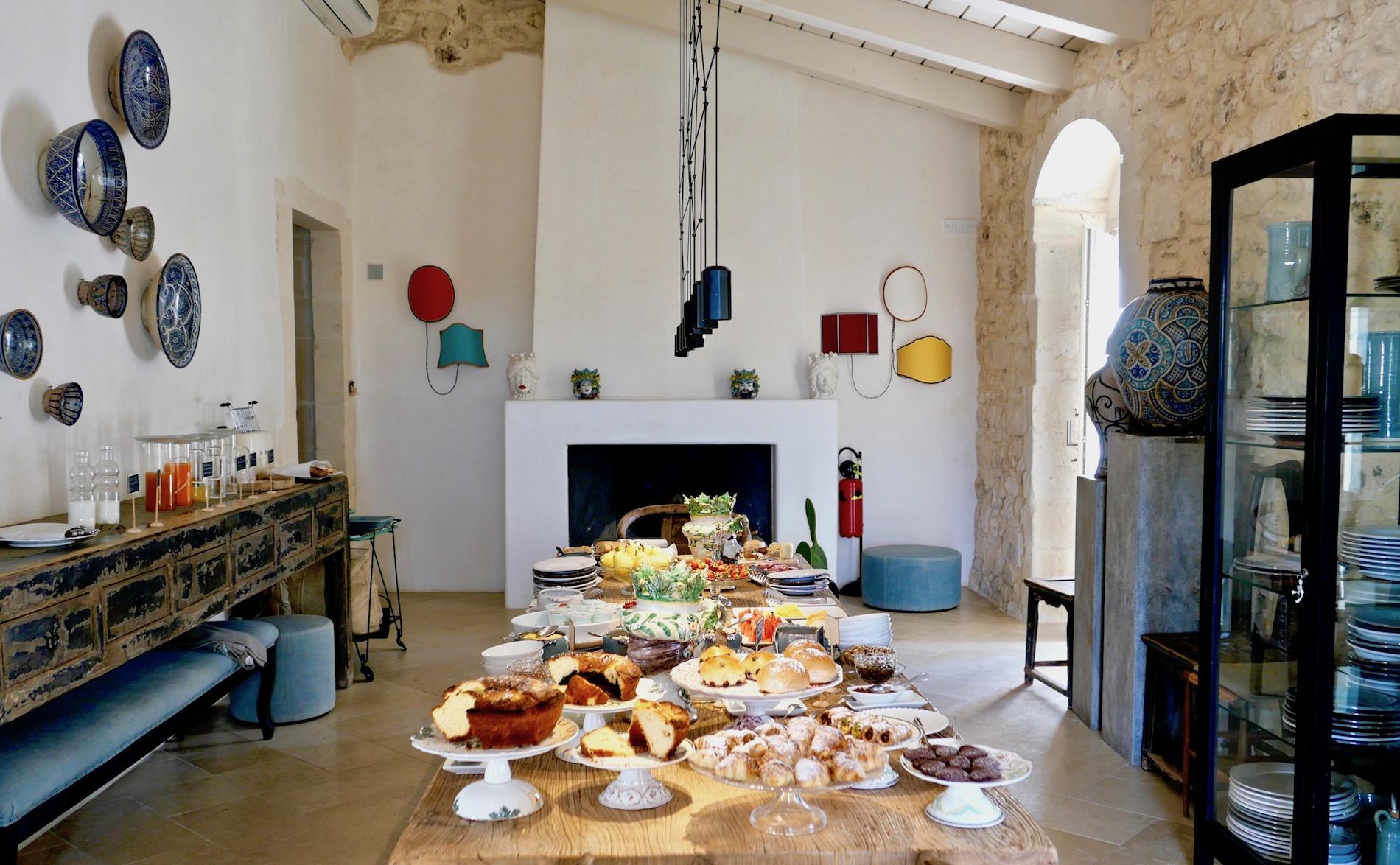 Inland, the region's sun-baked fields and orchards produce excellent almonds, Canicatta grapes, Ribera oranges, and Nocellara del Belice olives. All come with a delightful sun-kissed flavour and perfume. Fruit is in abundance throughout the year, with many added to ice-cream (gelati), and used in crushed ice drinks (grantite), especially during the hot spring and summer months. Sicilians have a unique way of eating ice-cream: in a freshly baked brioche, a popular breakfast dish!
Street Food
Sicily has a rich and inventive street food tradition. The delightful golden fried rice balls are known as Arancini di Riso; Panella are deep-fried chickpea fritters while Sfincione is a spongy pizza-like Sicilian treat made with tomatoes, onion Arancine, and (sometimes) anchovies. Palermo, its biggest city, regularly features as one of the street food capitals of the world.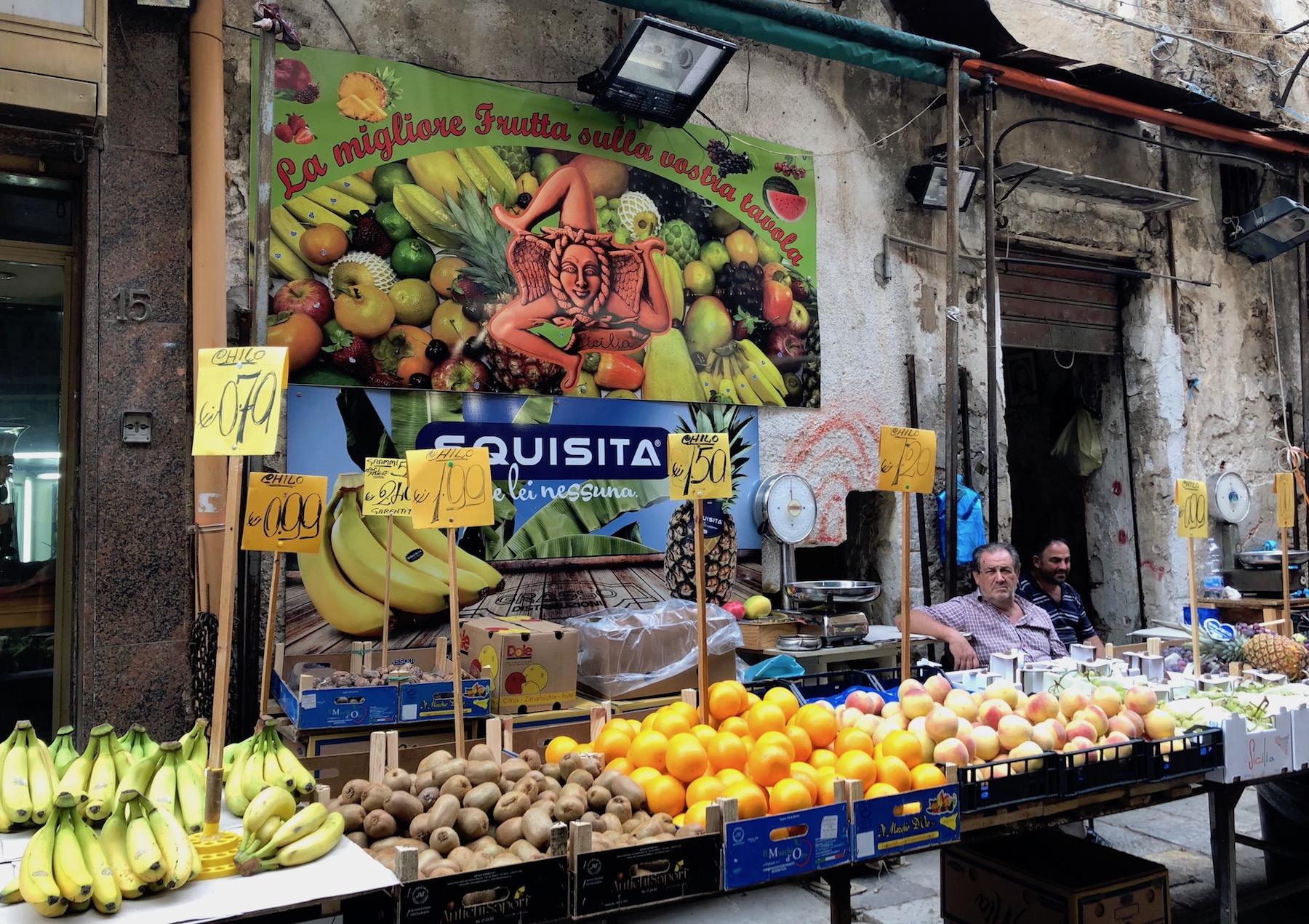 Arancini, or Arancino – the name is often debated – the round or pyramidal fried balls of rice are usually filled with meat ragu, cheese, and peas, although there are many different varieties today. Arancini originated in Sicily in the 10th century, and Sicilians love to eat them as snacks. There are many claims to their origins with every city of Sicily claiming to have invented it; in Catania, it is said the pointed up cone reminds them of Mount Etna, filled with delicious lava.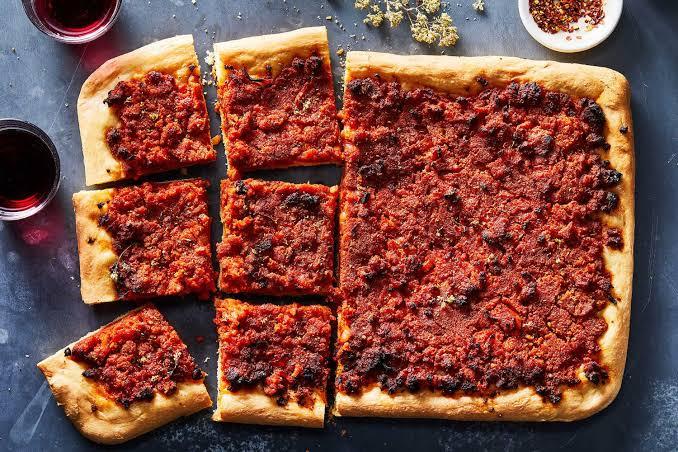 Classic arancini are filled with stewed pork ragu and peas or butter and béchamel. More creative versions include pistachios, sepia, eggplant, mushrooms, and bacon, or ricotta, mint, and Piacentino cheese from Enna. There are sweet ones too for children, with a smaller size and a rounded shape, filled with chocolate or ricotta cream rolled in sugar and cinnamon.
Pasta and Aubergines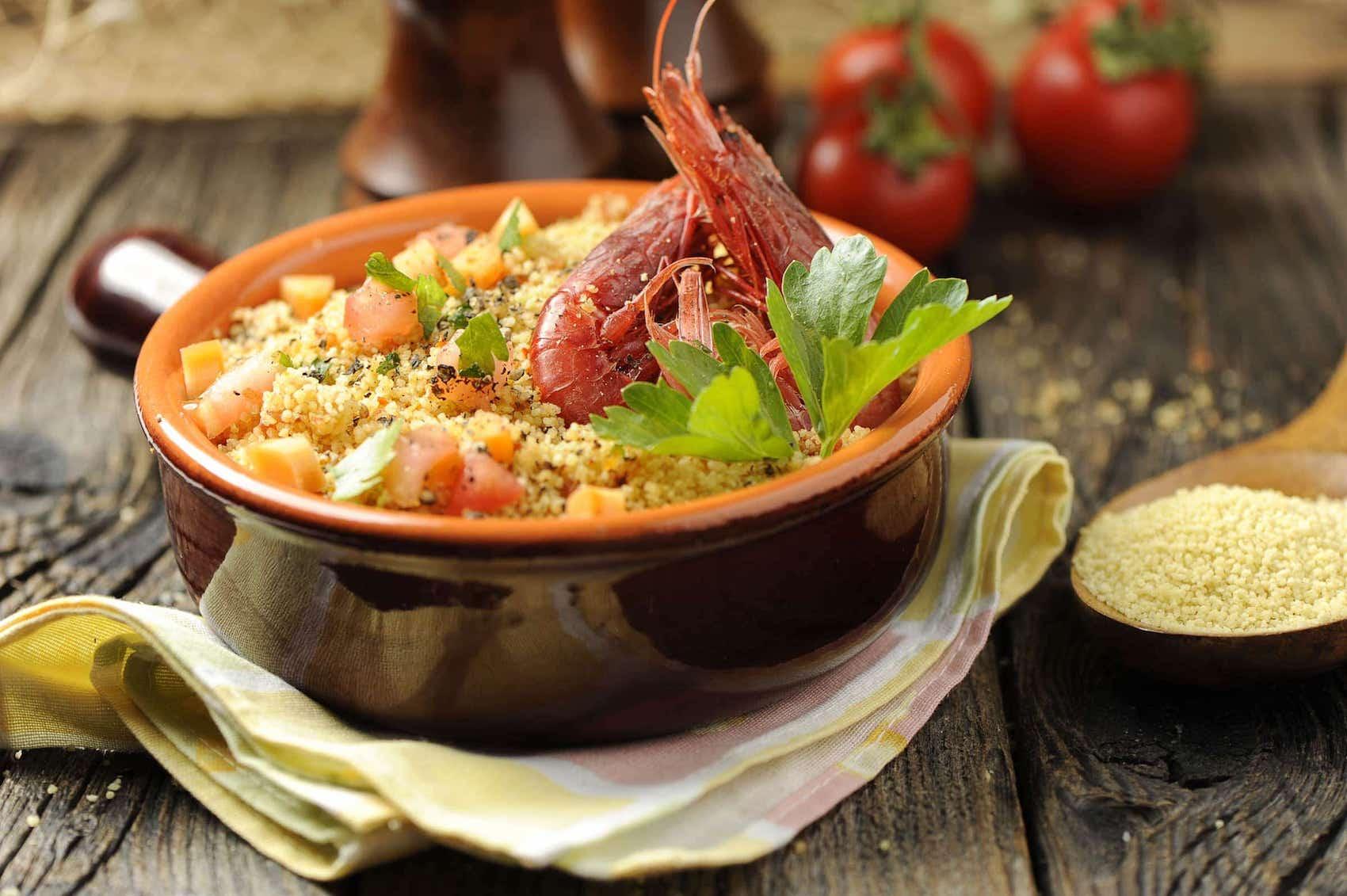 Pasta con le sarde is made with sardines, pine nuts, raisins, and wild fennel, while Pasta Alla Norma is a classic macaroni dish from Catania that has deep-fried aubergines tossed into a fresh tomato sauce with aged Ricotta cheese and basil. Other aubergine dishes to try are the Parmigiana di Melanzane, a baked aubergine and cheese dish, and Ciambotta, an aubergine stew with sautéed peppers and potatoes. Last but not least is the ubiquitous Caponata – an aubergine and pepper stew in a sweet-and-sour sauce, with vinegar sugar, olives, raisins, and salty capers – a popular Autumn dish.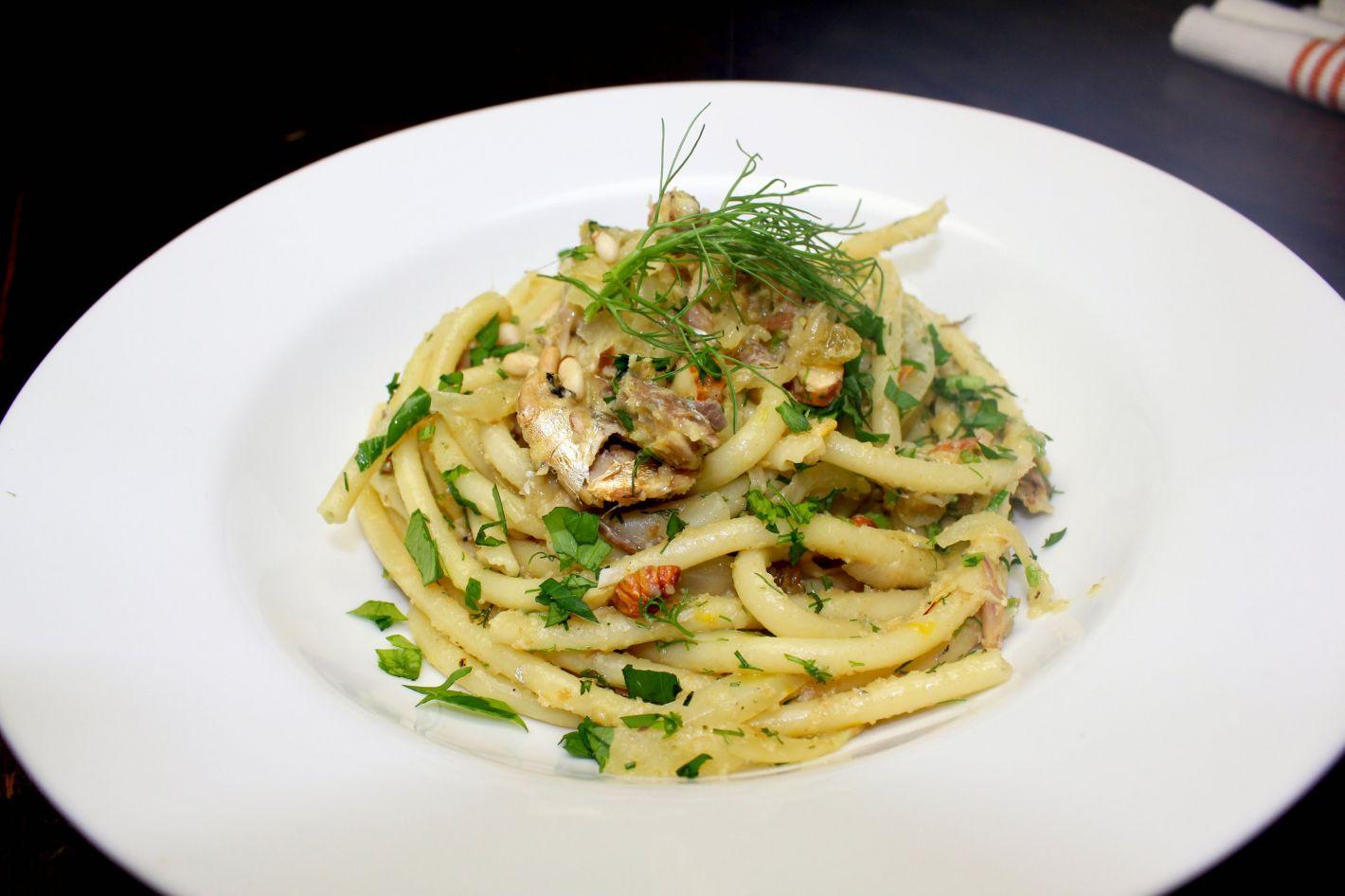 Other foodie delights not to be missed are the North African influenced couscous di Pesce Alla Trapanese, a fish couscous in a broth spiced with saffron, parsley, and garlic or a bric, a savoury Tunisian pastry filled with tuna or shrimp. Be sure to tour the coastal town of Marsala for its fortified Marsala dessert wine. It's also known for its ancient ruins, and Stagnone Nature Reserve, with salt pans and migratory birds.
The Sweet Stuff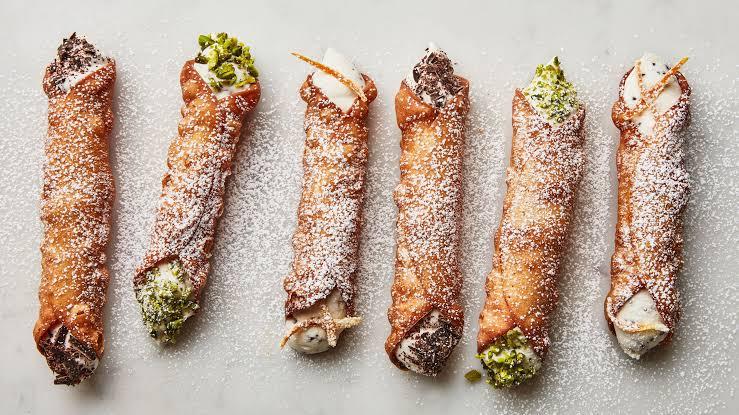 One of the most classic Italian desserts (and the messiest) is Cannoli that originated in Palermo – crisp round hollow pastry shells with sweet ricotta cheese often with chocolate chips mixed in and generous splashes of pistachio on the ends, or candied cherry or orange peel. It's all about the ricotta, the sweetness and the crispiness of the shell. You can find good cannoli in pastry shops all over Sicily. And you must try Cassata, scrumptious sponge cake moistened with fruit juices or liqueur and layered with ricotta cheese and candied fruit, covered in marzipan, and pink and green coloured icing. Frutta Martorana, traditional marzipan sweets coloured and shaped to look like real fruit or pastoral animals, are delectable.
The Inventors of Ice Cream
Historical documents report that ancient Greek or Roman foot runners brought snow from Mount Etna to Taormina and Catania to be flavoured with nuts or berries and honey. The Arabs introduced sugar cane to Sicily in the ninth century, revolutionising their gelato.
Meanwhile, Granita, or granita siciliana, the semi-frozen dessert made from sugar, water, and various flavourings, originates from Sicily. Traditional granita flavours include lemon juice, mandarin oranges, jasmine, coffee, pistachio, wild strawberries and black mulberries, in season. Chocolate and almond granitas are popular in Catania, and granita with coffee in Messina. Granita and brioche is a typical breakfast in summertime (the Sicilian brioche being generally flatter and broader than the French version).
Amazing Wines
Sicily has been producing wines for thousands of years, but it is only recently that they become known outside Italy, apart from their fortified wine, Marsala.
Sicily is a wine-lovers paradise, with an enormous variety, complexity, and abundance of Bacchus' unique gift, as according to legend, it was Dionysus who brought pleasure to mankind, and wine to Sicily. Sicily is now producing some of Italy's finest wines, particularly from the grapes grown on Mount Etna, nicknamed the new Bourgogne.
Bon appititu!
See also: A Curated Christmas Gift Guide for Him