High ceilings, profuse natural light through a series of arched windows, a dramatic floating staircase: rife with architectural drama, this home couldn't be more apt for the family that lives in it, who happen to be heavily involved in dance and theatre.
Built out of the former school gym of a school dating back to the early 20th century, the loft-like home is one of seven residences in the complex transformed by Rotterdam-based eklund_terbeek architects.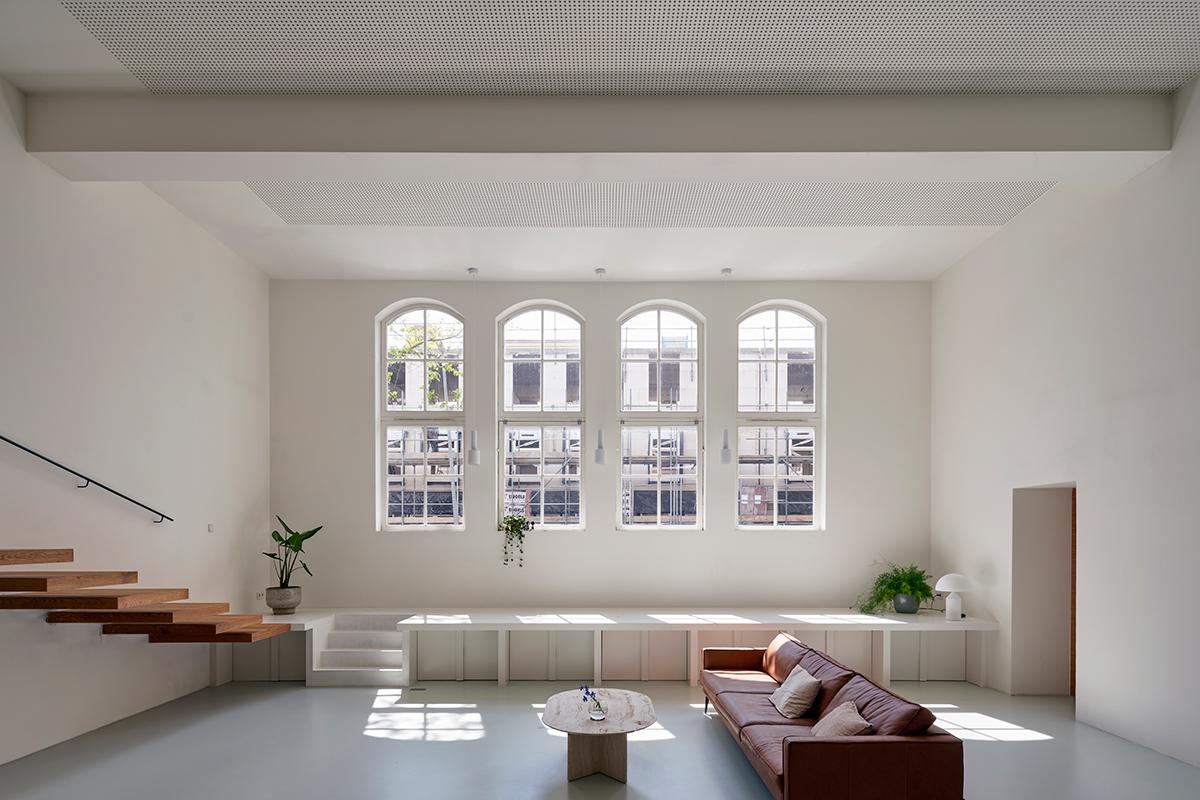 The apartment occupies the former gym and its surrounding service areas, covering about 2,500sqft. Split into two levels, the ground floor is home to the kitchen, open-plan living and dining spaces, two children's bedrooms and a shared play area and bathroom.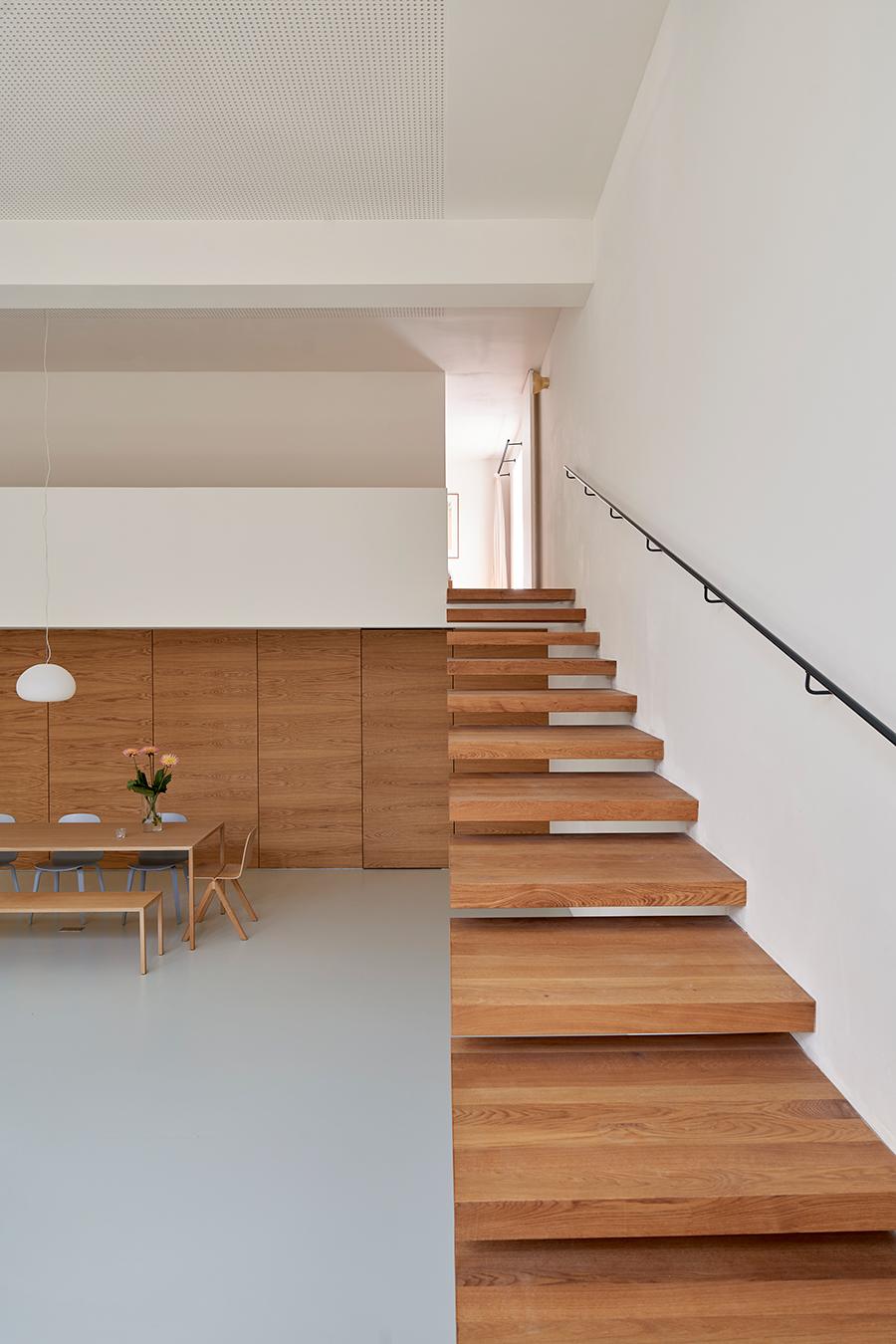 "Its spatial organization is largely determined by the limitations of the site in terms of light and privacy," says the firm, co-founded by architects Jenny Eklund and Dominique ter Beek.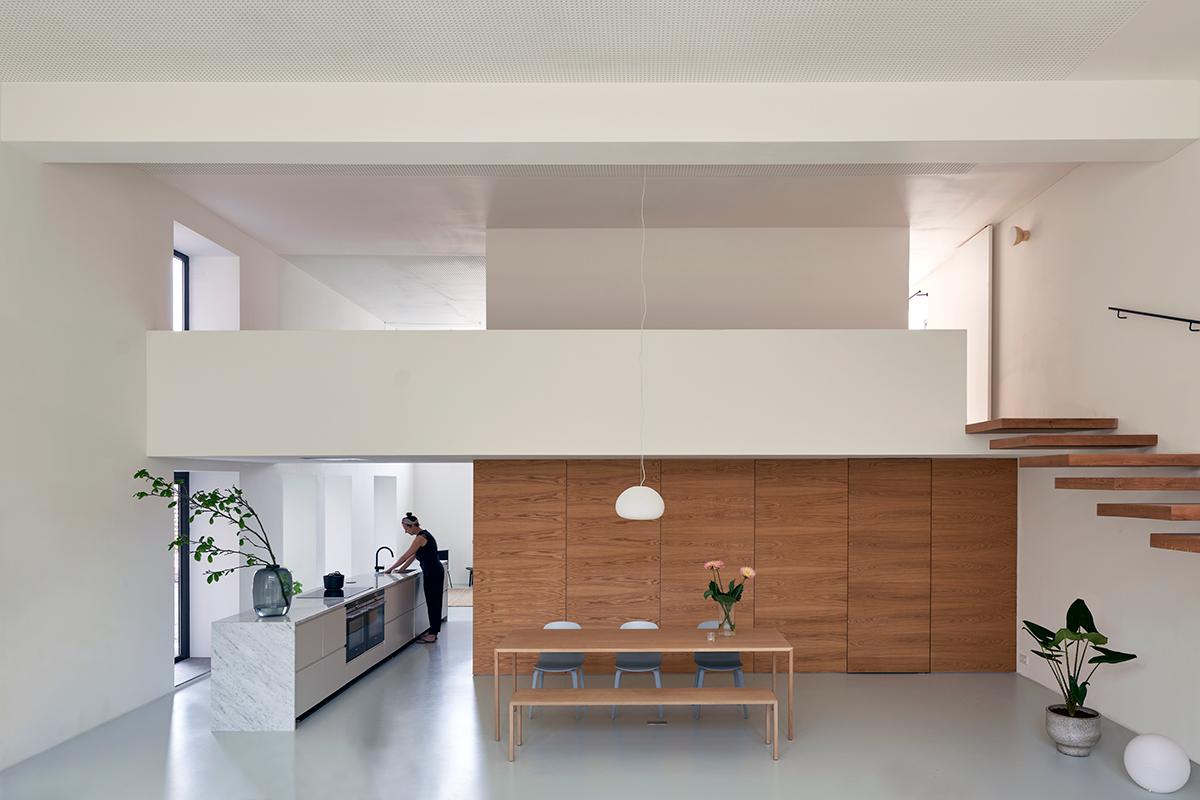 Directly above the children's area is the en suite master bathroom on the upper level, accessible through the beautiful floating oak wood staircase in the living area, which connects to a large podium that doubles as additional seating and lounging space.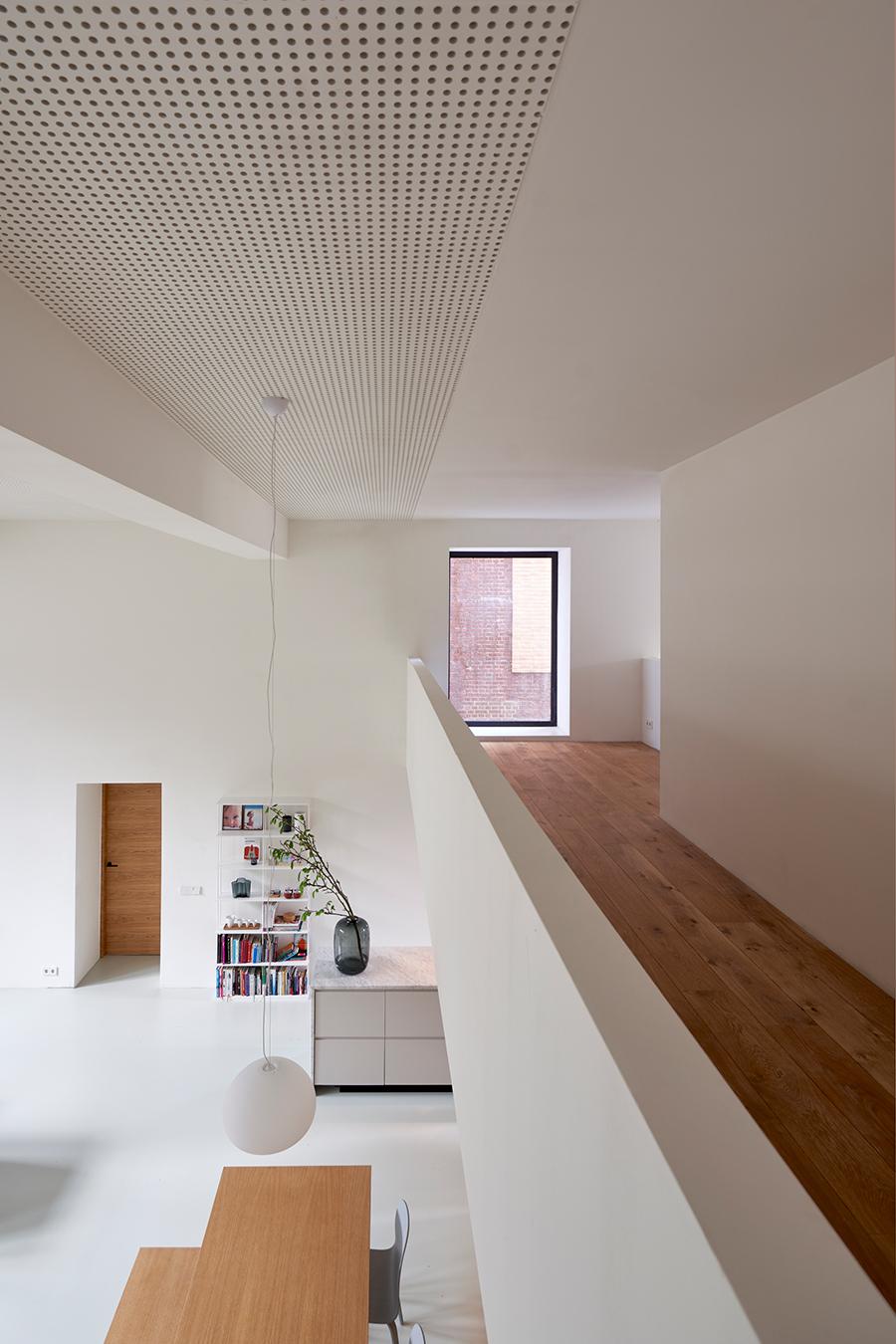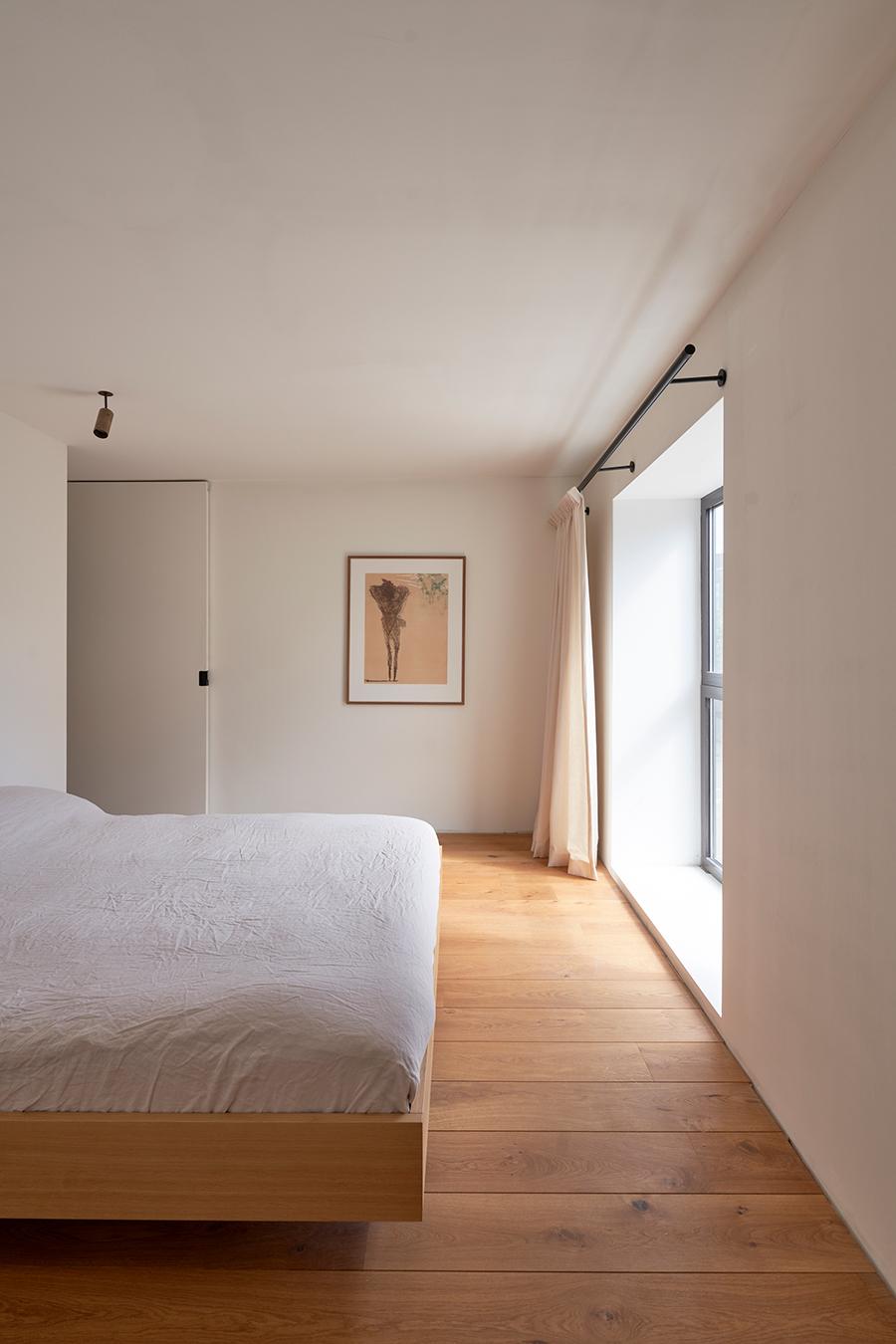 Overlooking the living room are four arched windows – key features of the original building that now illuminate the home, creating a larger sense of spaciousness.
This side of the home is one of three public-facing walls of the building; another is furnished with a mural, which had to be preserved, limiting the addition of more windows.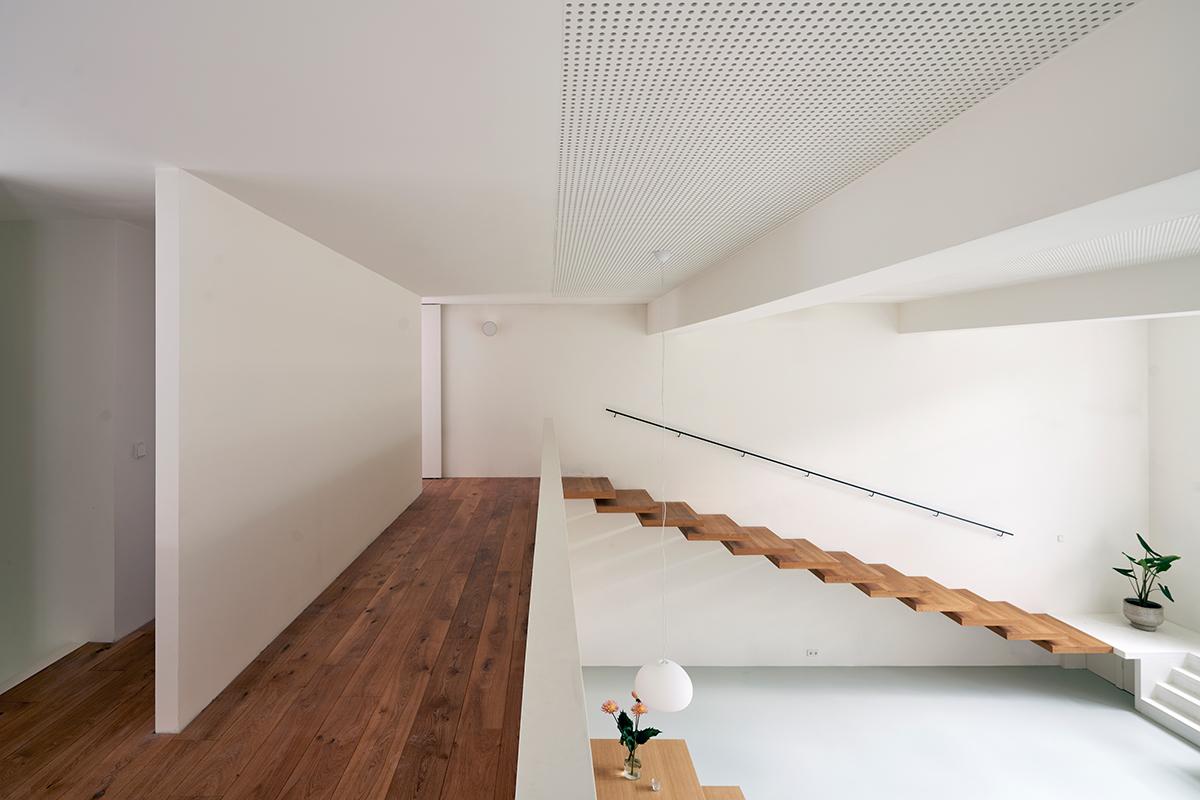 Nonetheless, the architects worked the space's best features to create a home fit for the family.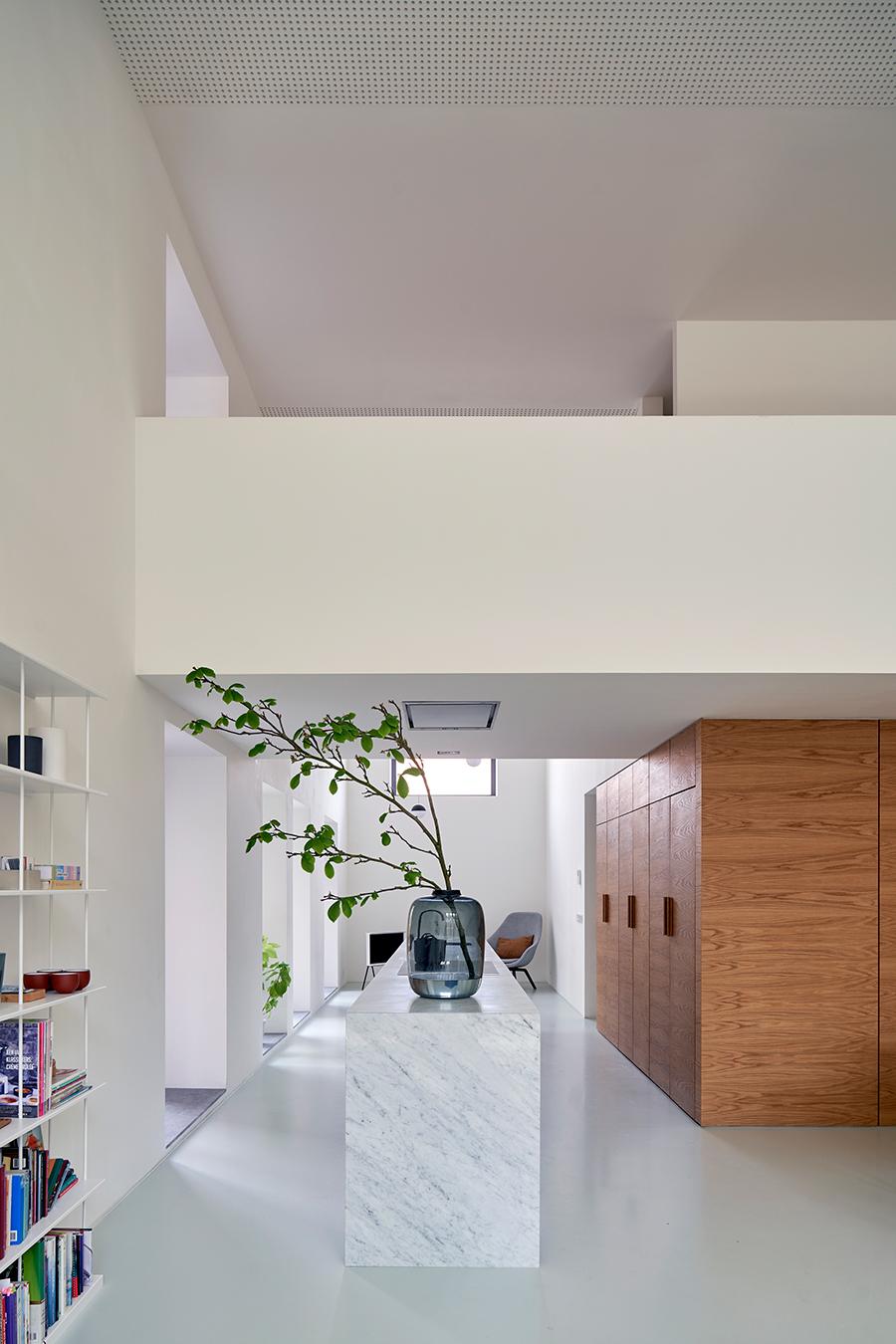 Connected to the kitchen is a lounge area as well as a small garden, built out of an extension originally created in the seventies that have been demolished to create more openings to the home.
Behind the kitchen, another (smaller) staircase offers secondary access from the children's quarters to the master bedroom upstairs.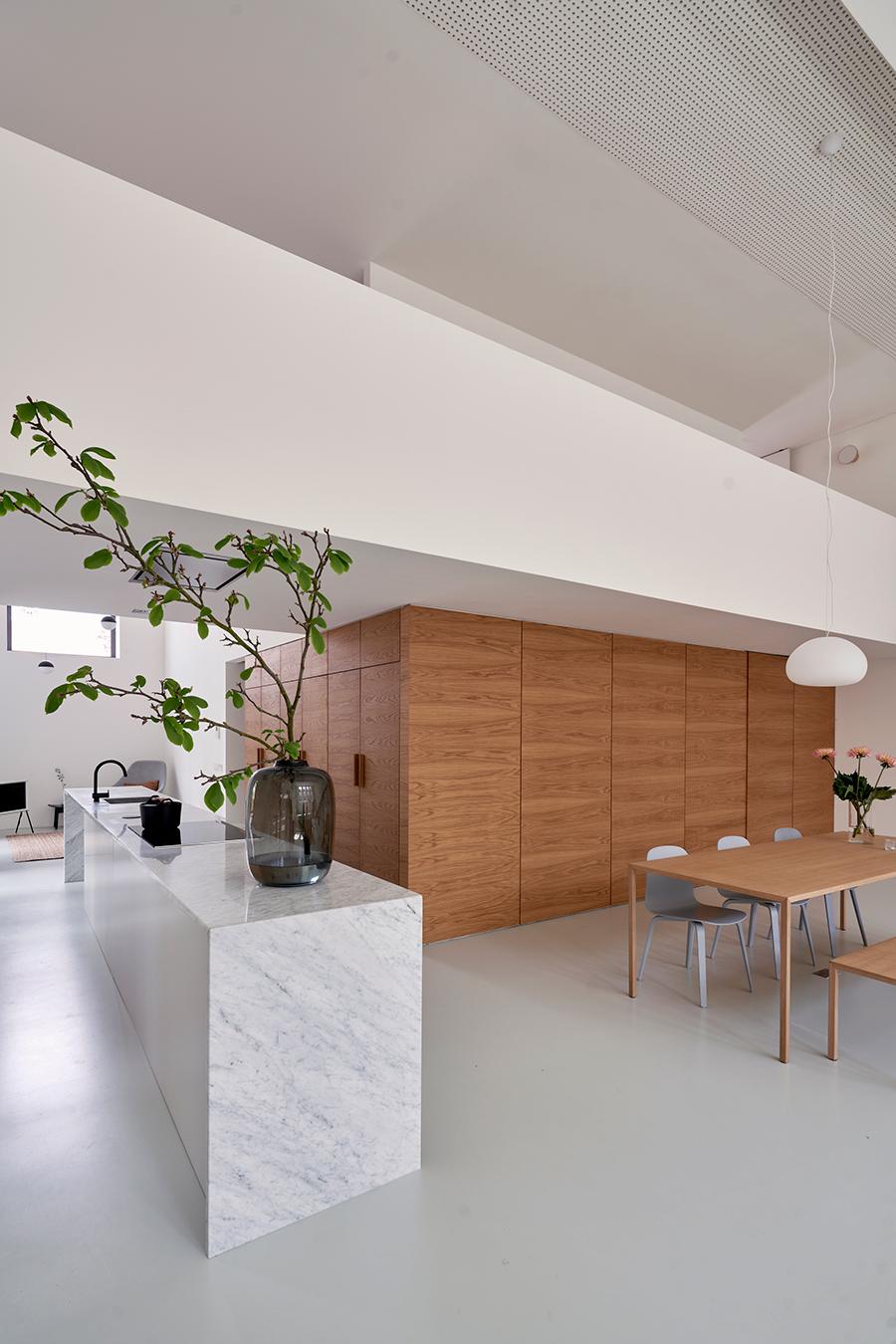 All throughout, a pared back aesthetic permeates the abode, with a few details incorporated for a warmer, cosier ambience: the sound absorbing plasterboards in the ceiling that not only add texture, but provide better acoustics for the space; the oak wood flooring and wall panels that create a sense of continuity; the white carrara marble tabletop of the long kitchen island.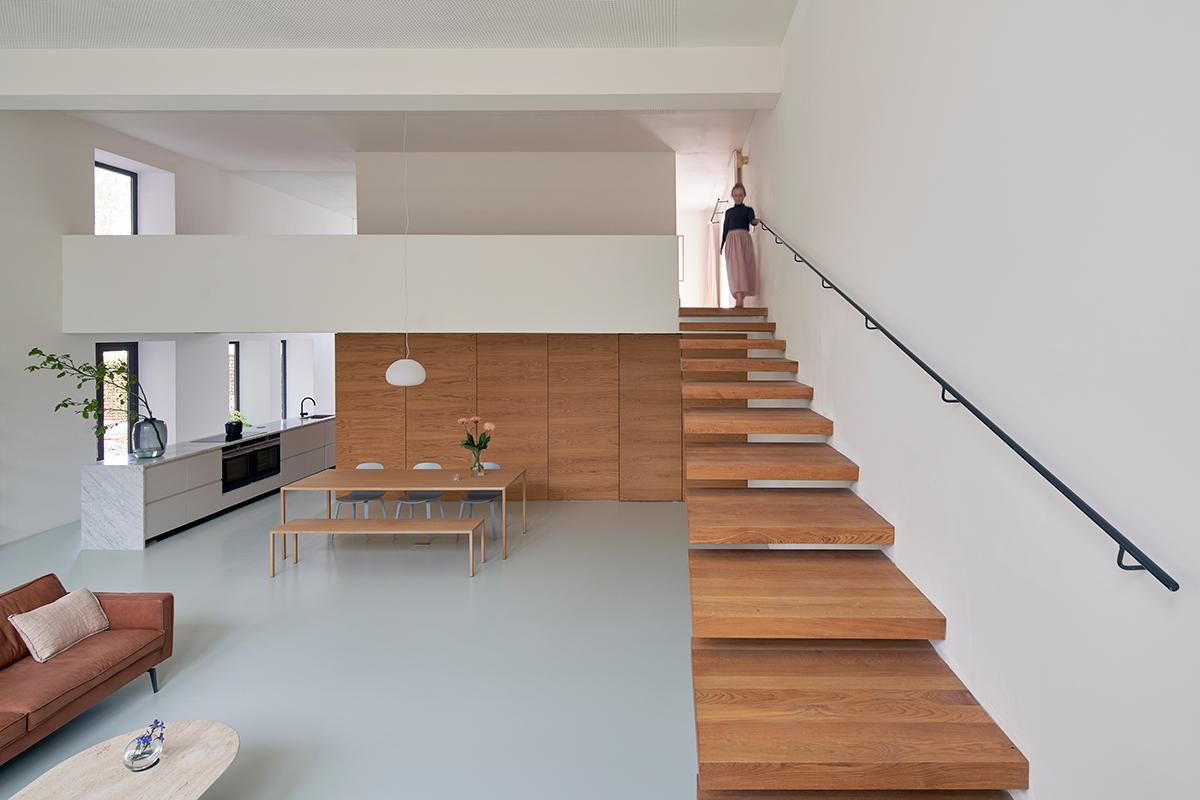 Not bad for what once was home to P.E. and play.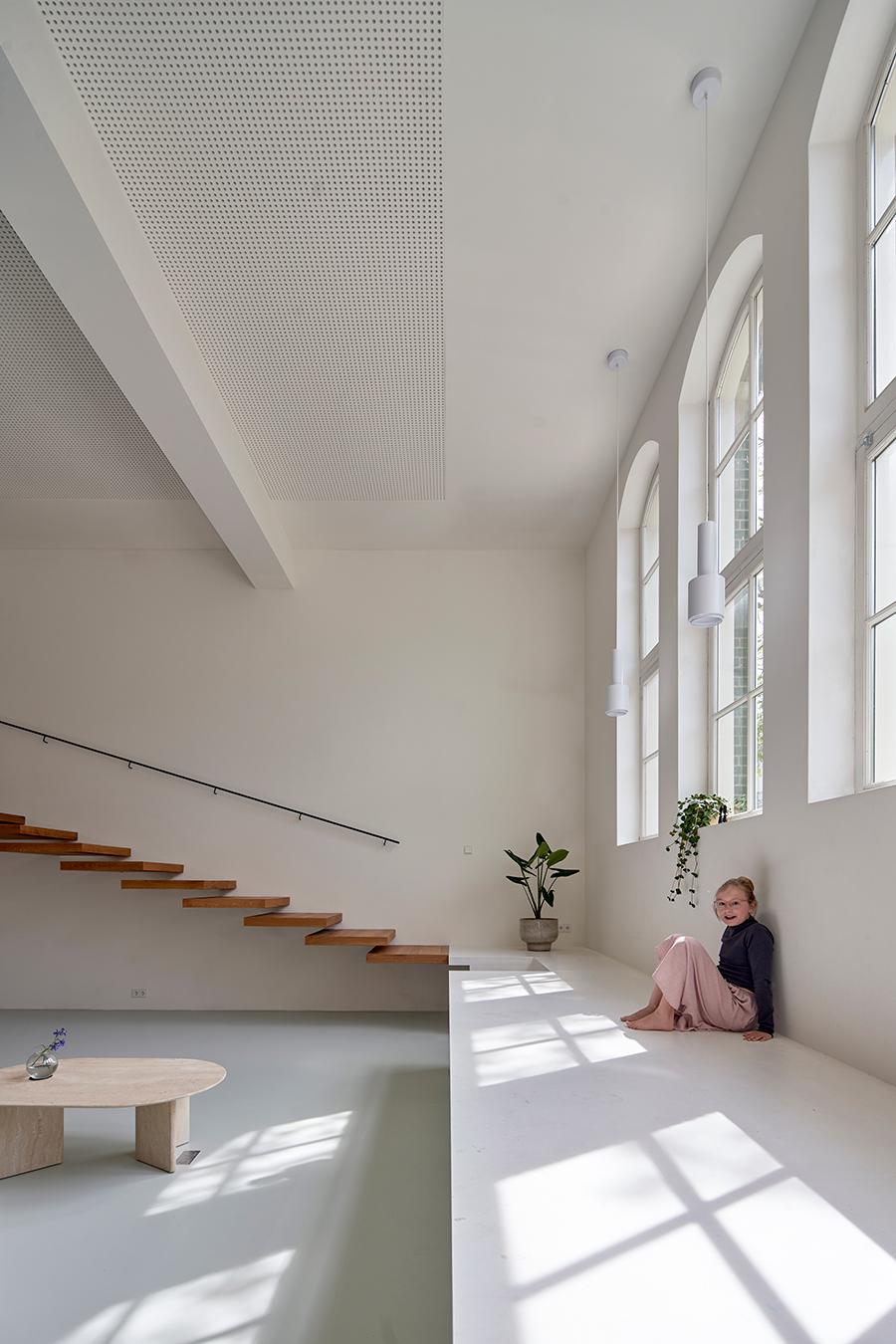 See more: Helsinki Calling: discover 5 of the best design brands in Finland