A Deep Water Bay abode with a coveted garden is made functional and inviting for a happy family of four.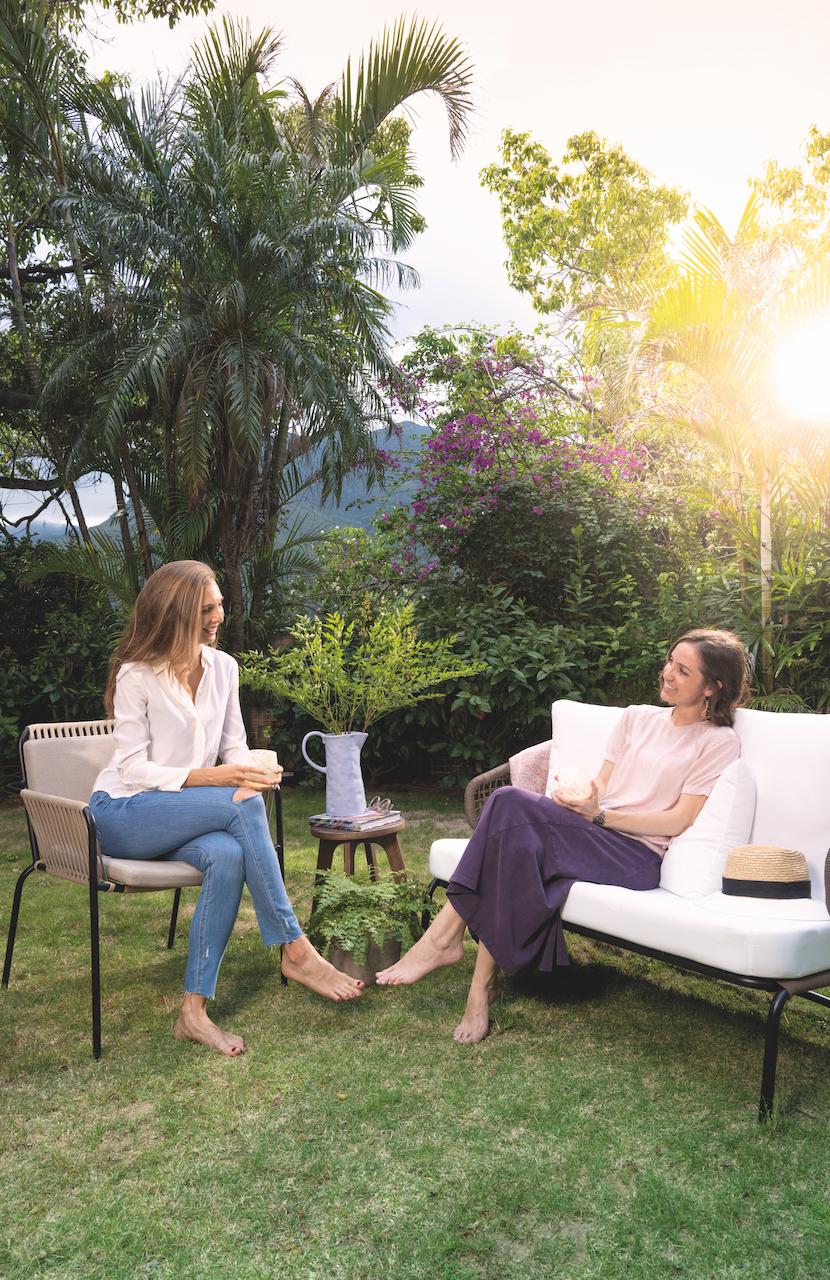 It's a common enough dream for many city dwellers: having a dynamic, lush garden space to call your own where you can enjoy a cup of tea in fresh air, or simply sit back and relax on a sun lounge.
For the occupants of this three-storey dwelling at Helene Court in Deep Water Bay, which comes with a 1,500 square-foot backyard and generous terrace overlooking the lush greenery of Shouson Hill, it's not a dream, but a daily routine should they want it.
"The garden is a breath of fresh air, and a view to contemplate," says Lo Eli, co-founder of S.Lo Studio.
Designed by Lo Eli and Sabrina Ettedgui from S.Lo Studio, the ample outdoor space is divided into two areas – an idyllic backyard widely left unfurnished to allow for more flexibility, and the adjoining large terrace where the kids regularly play basketball, ping-pong and grow herbs. The two parts are connected via a stone walkway that shows the designers' thoughtful attention to detail.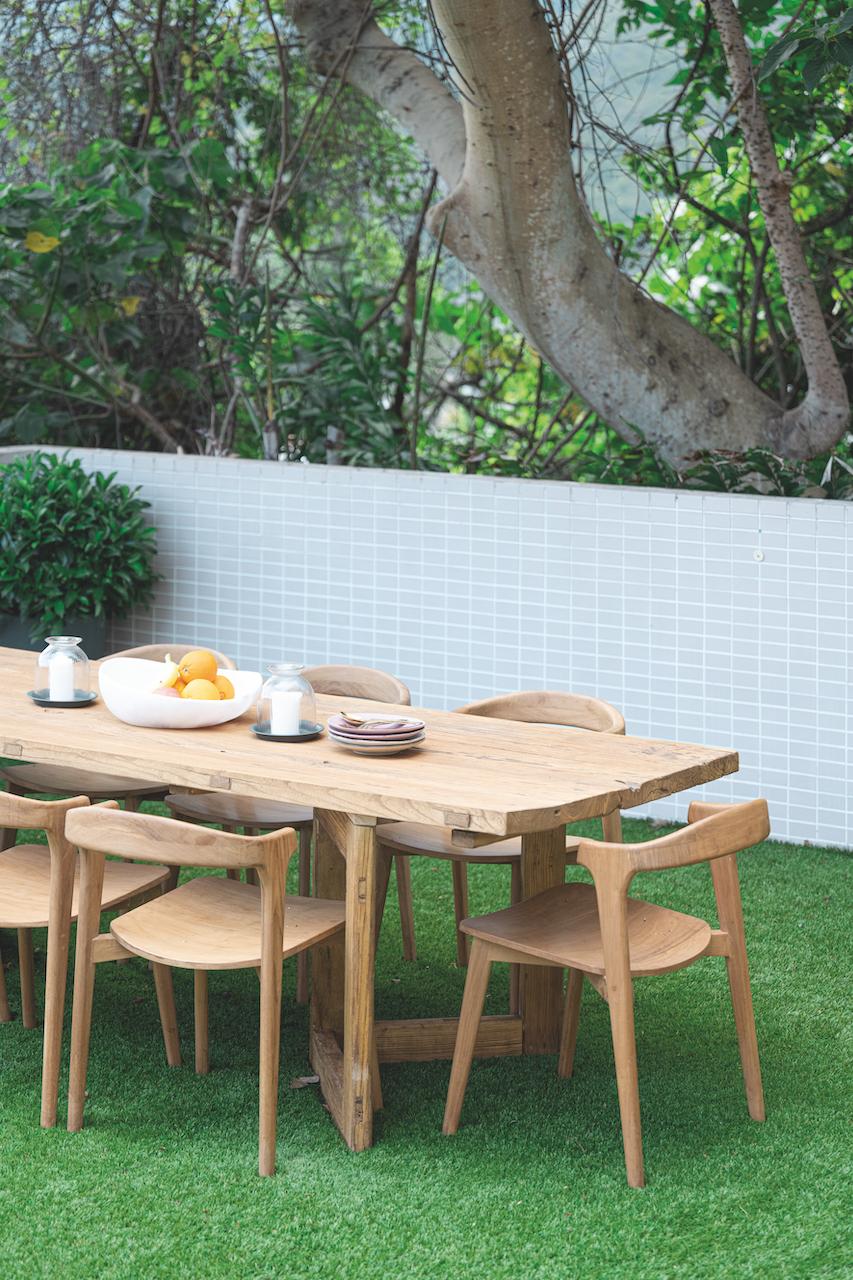 Partly shrouded by greenery and partly open, the outdoor space is fitted with a cosy outdoor lounge, a bespoke dining table made of old elm wood, and a well-equipped grill set-up to suit the owner's penchant for hosting.
"The family loves hosting intimate dinners with close friends, so dining spaces, both indoor and outdoor, were a focus," Lo Eli says.
Fitted with a cosy bench, the house's modest front yard sets an inviting atmosphere for the entire house. Inside, soaring ceilings and full-height windows highlight the openness of the entire ground floor.
As you walk in, if you're not distracted by the verdant vista outside, you'll find a discreet reading nook under the stairs, a charming breakfast nook, and a welcoming bespoke curved bar table with a tambour front designed to entertain with panache.
"It is very luxurious to have multiple choices of where to spend time – multiple seating vignettes and dining options where possible – that we can choose from and journey between depending on our mood, or the context, or the guest," says Lo Eli, who, along with Ettedgui, has been working with hospitality businesses for more than a decade.
"In a hotel or a workspace, you expect options, but it is less common in a home. With multiple reading nooks, and four dining spaces (plus one in the kitchen), this home embodies a luxury in the comfort of options."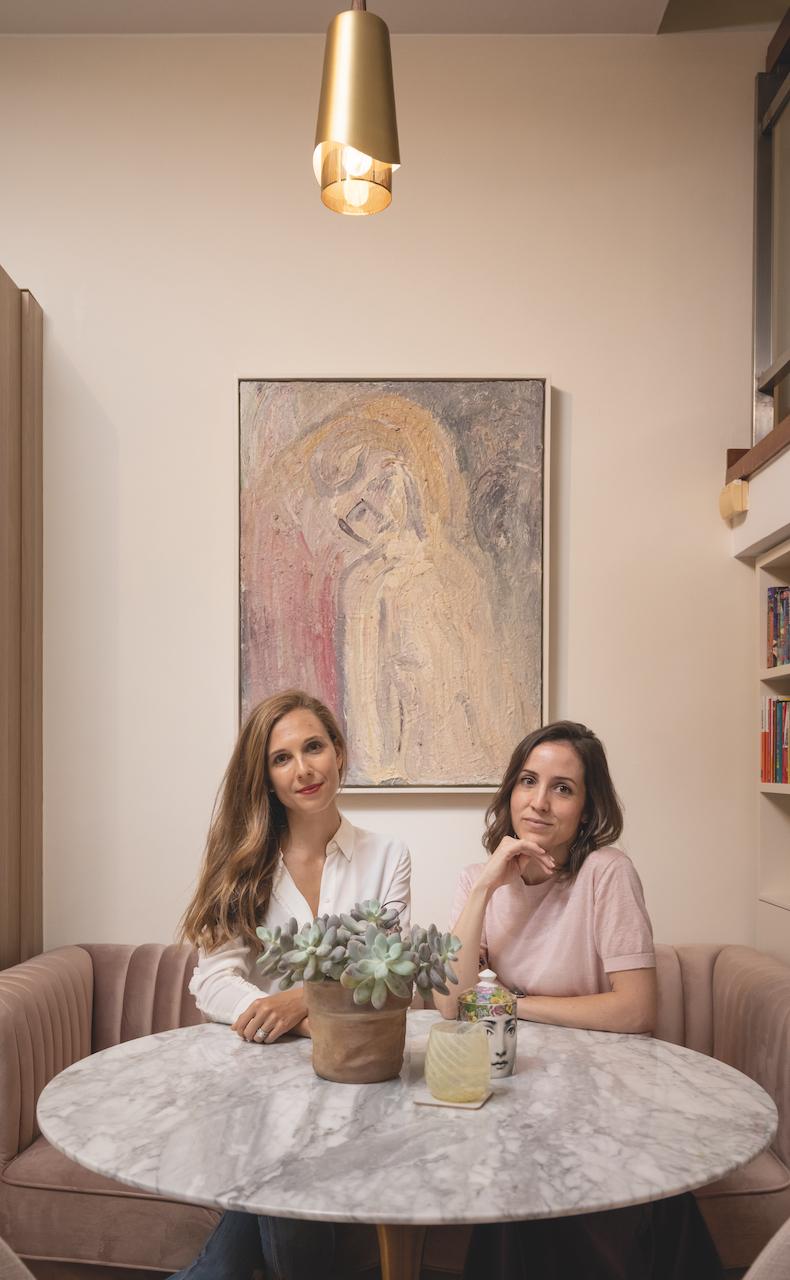 With the family's old apartment finished in a more "masculine" discipline, they opted for softer colour schemes for their new home. S.Lo worked with a palette of muted hues that infused the space with a modern feminine charm, and it has become a cohesive design language throughout the abode.
"With a three-to-one male-to-female ratio in the household, it is important to bring a feminine energy into the design," Lo Eli notes.
This vision is achieved through accent colours of the furniture, including, among others, the Velvet Beauty Sofa from FUURN, which is upholstered in dusty pink velvet, and the sculptural Arched Concrete Console Table by Indigo Living intended to separate the bar and living areas.
Bright and airy, the living room is governed by a soothing combination of dusty pink and off-white, incorporated via the one-seater Oslo Sofa by Muuto, the Bumper Ottoman by Blu Dot, and two geometric side tables by Woud and Umbra. The room is punctuated with pops of colour featured on the wall art and throw pillows.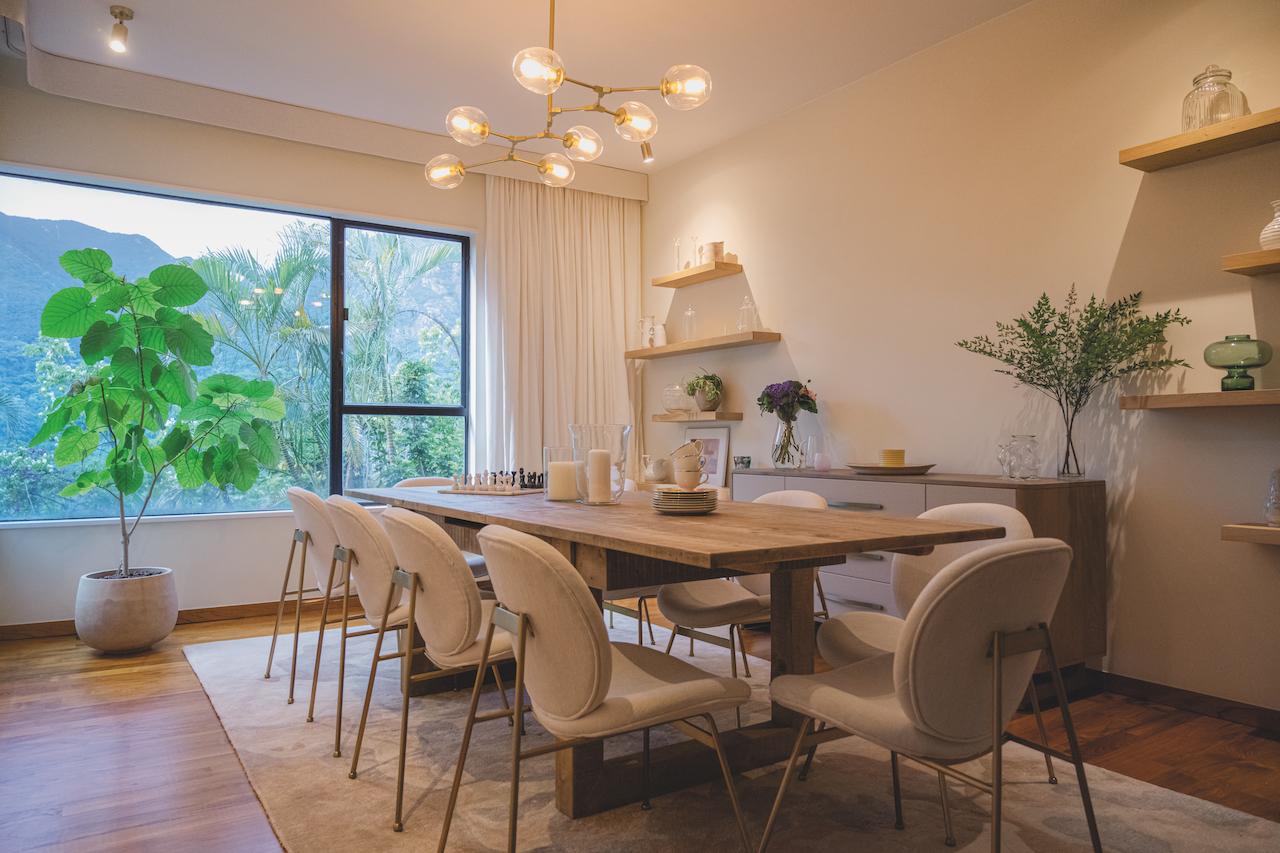 For a family who frequently receives guests, storage also plays an outsized role in the home's design. To that end, four full-height cabinets in muted grey line the wall behind the bar to store collector bottles and a glassware collection.
Sourced from IKEA, the cabinetry offers ample storage space while allowing for customised details throughout. It's fitted with upscale brass handles and trimmed-out corners that add an elevated style.
Inside, you will find marble countertops and back splashes, along with a wine fridge with a ventilated back, stemware racks, a coffee station, and a "charging" lockable drawer for devices.
"This was not only a more cost-effective choice for this size of storage, but having a modular option ensures the clients can add or subtract shelves and drawers should their storage requirements change over the years," Lo Eli explains.
The home's female aesthetics have been accentuated through the couple's art collection that weaves beautiful narratives.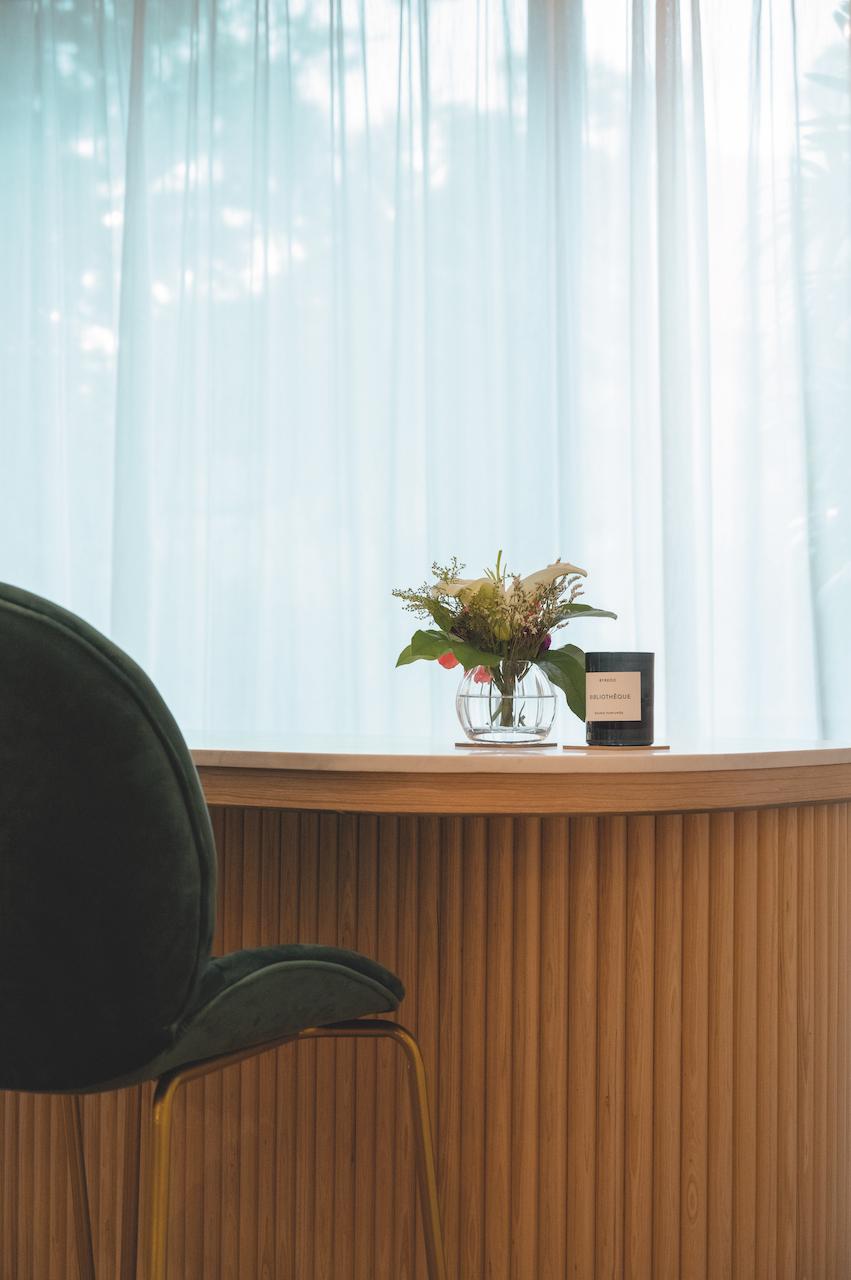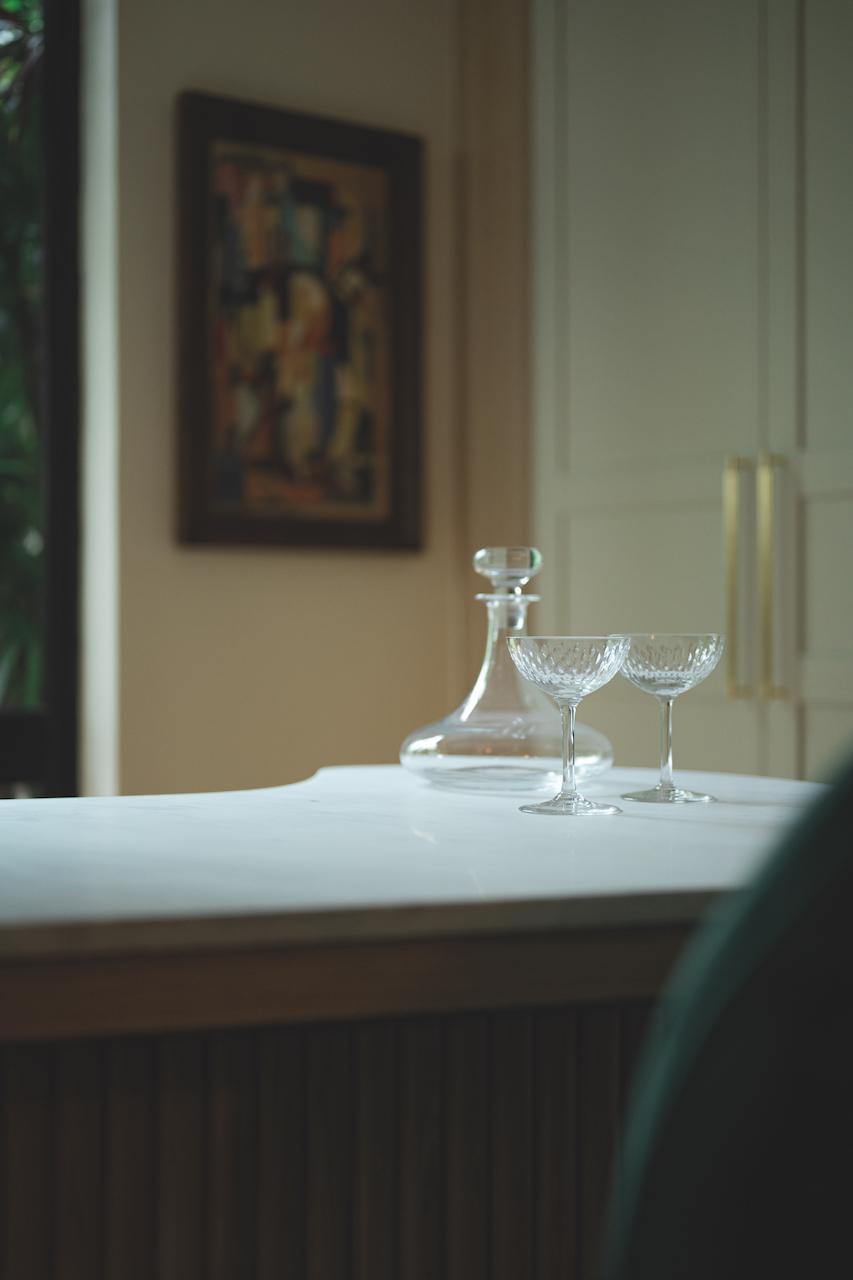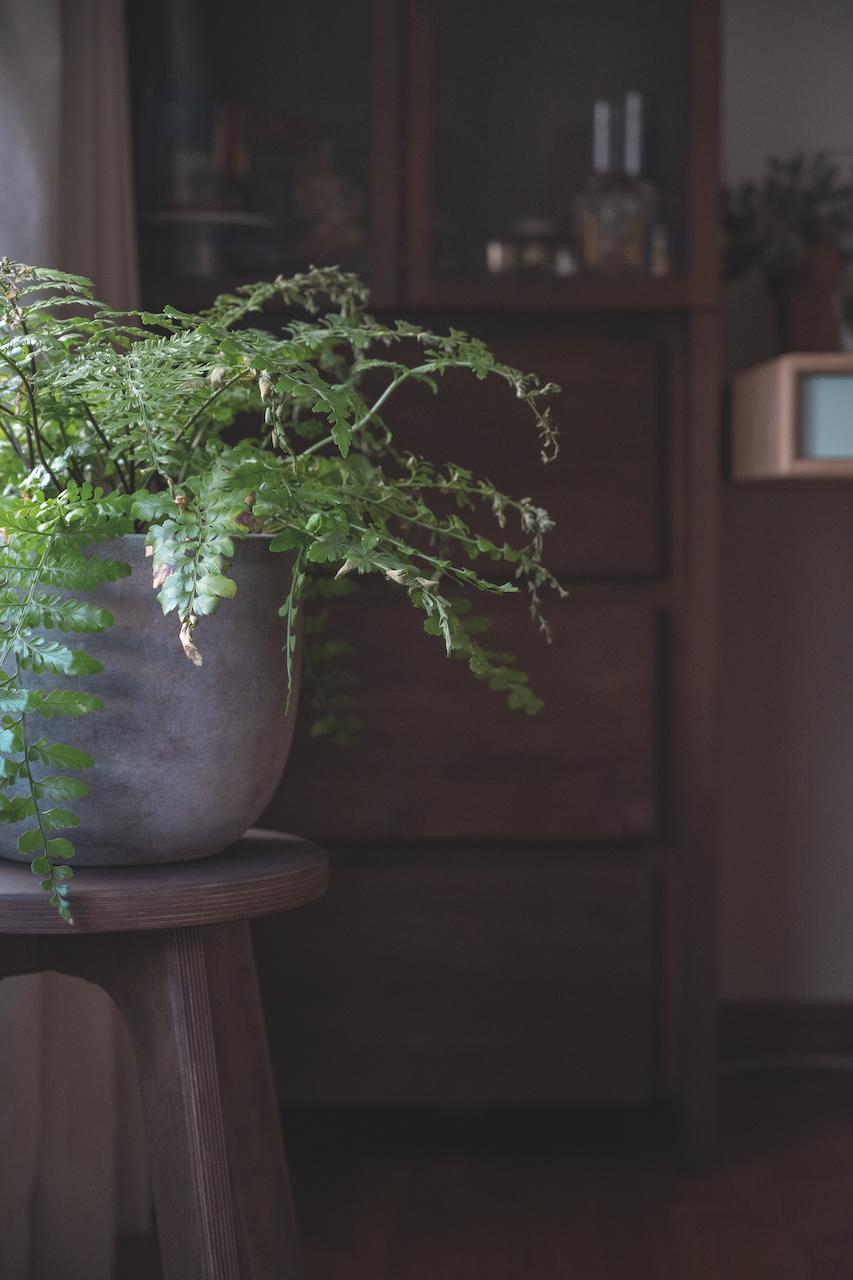 "We found a common theme of small female portraits within their artwork collection, and we staggered the series at each landing of the staircase, weaving their own short story up the stairs," Lo Eli says.
"They add an especially contemplative, artistic, female voice throughout the home."
Upstairs, the dining room is swathed in an inviting palette of muted pink and warm beige, where an extendable dining table by Timothy Oulton, made of reclaimed English elm wood, mingles with a sideboard by Sonder Living. Together, they set the scene for an intimate affair or an elaborate feast.
The long, flowing linen curtains are kept to one side of the corner window to leave the verdant vista unimpeded. The room is dotted with potted plants as an extension of the view while adding liveliness to the dining space.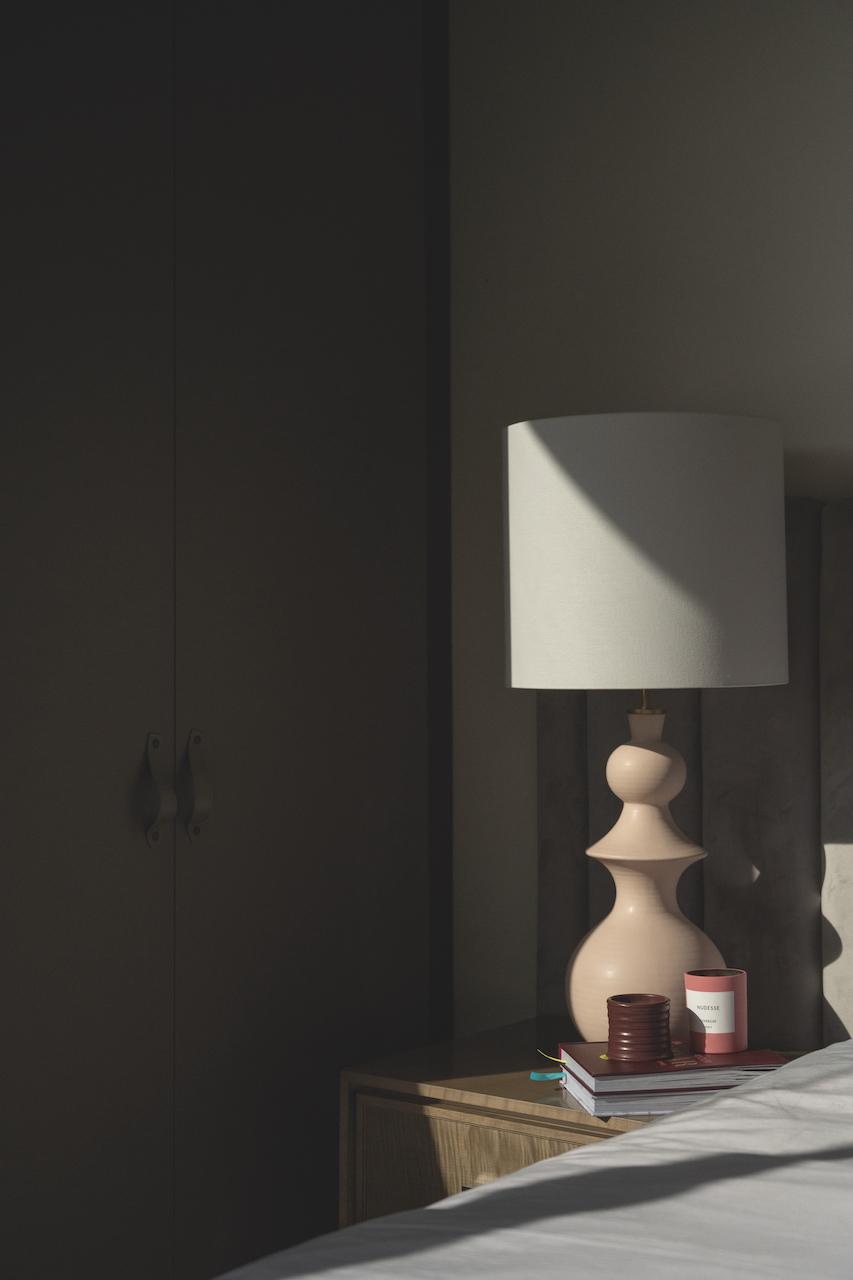 The same floor houses the main study, where two generously sized desks facing the same direction are placed in strategic positions to take advantage of the natural light filtering through the glazing.
An abstract painting has been chosen to go with the showcase cabinet from Tree behind a generously sized walnut desk by Nanna Ditzel, which "sets the perfect backdrop for virtual business meetings", Ettedgui notes.
The feminine theme extends to the master en suite on the top floor, where a bespoke bed dressed in Baea linens dialogues with the Mid Century Rhythm oak lounge chair from André Fu Living. The Amanda Pendant from Baker completes the sophisticated look. Over to the master bathroom, a modern roof light over the resort-style bathtub welcomes natural light, making for a perfect respite after a long day of work.
"It was especially important to carve out spaces for each family member's personality and individual needs," Ettedgui concludes.
"The light palette overall, with pops of colour in the art and velvet seating, make for a home that is eclectic, yet clean-lined, relaxed, yet curated."