Residing primarily in downtown Chicago, a couple was on the quest for a second home that would whisk them away from their harried lifestyles in the city and reconnect them to nature. It was then that they stumbled upon this quaint farmhouse, sitting on 80 acres and nestled far back on a lush, tree-enveloped wooded lot.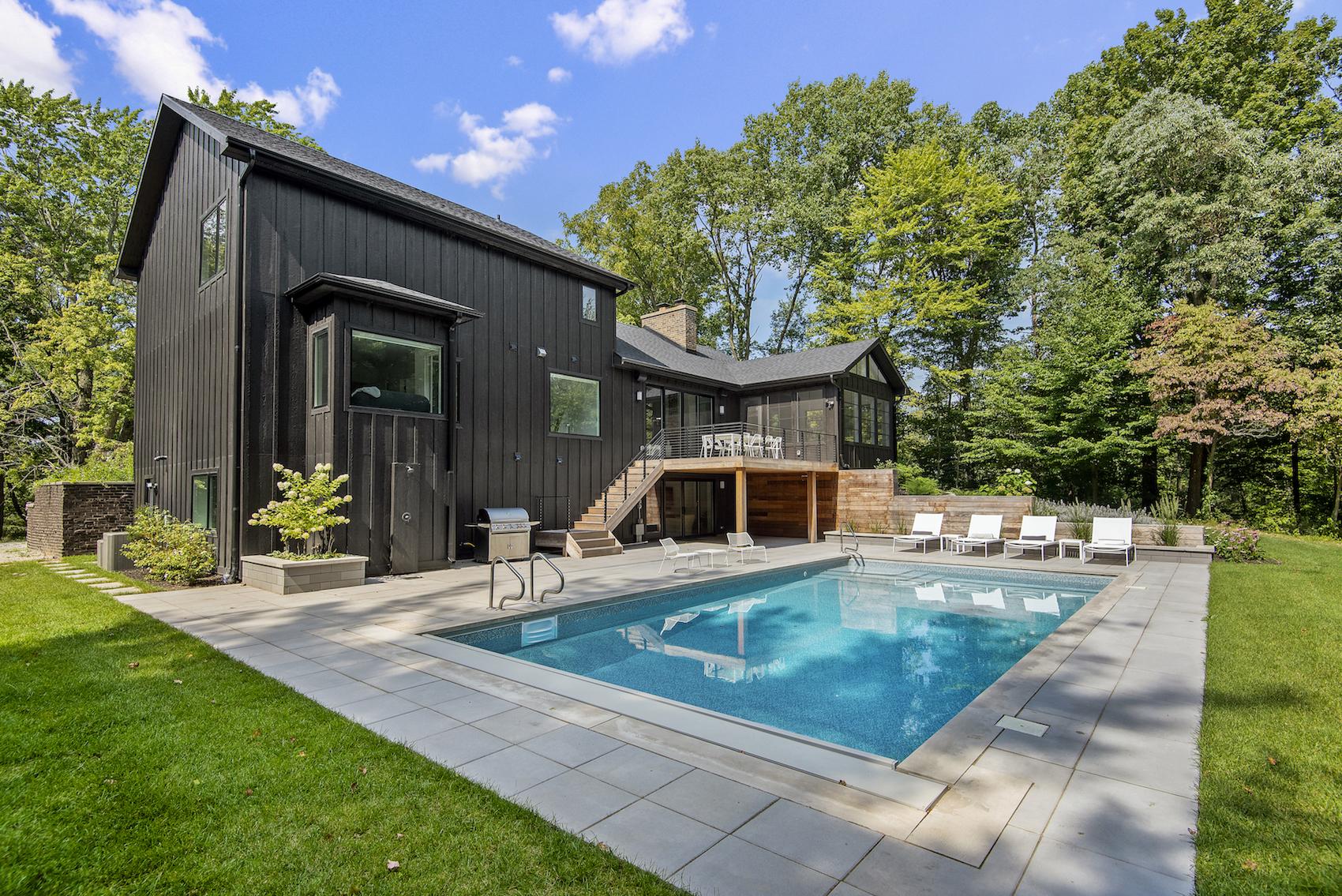 Located in Rolling Prairie, Indiana – just a brisk one-hour car ride away from Chicago – the home seemed to boast all the makings of a tranquil holiday retreat: four bedrooms, a large pond and a detached room. Its dated aesthetic and obstructive layout, however, left plenty to be desired.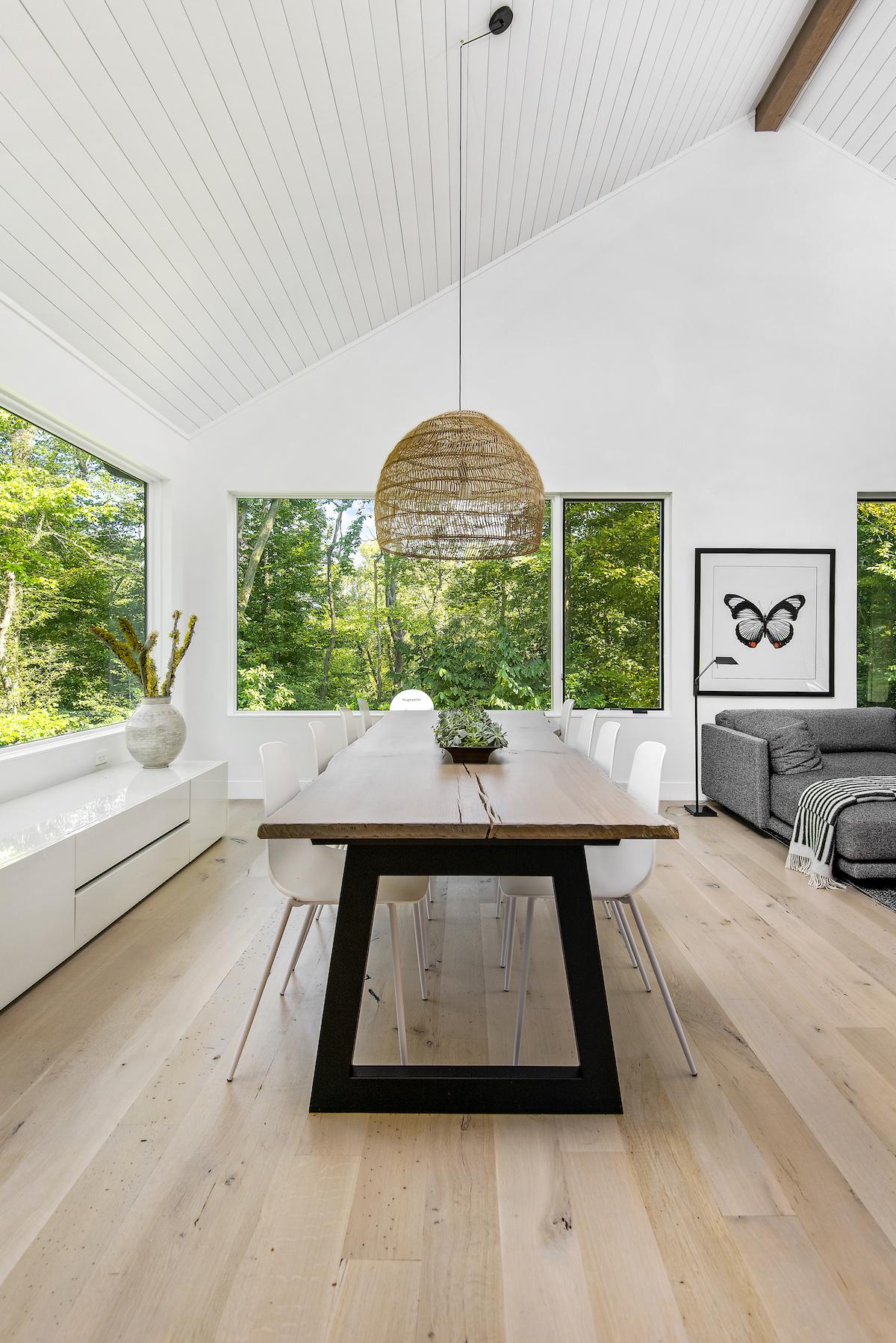 Entered Linc Thelen, an award-winning "triple threat" all at once an accomplished interior designer, architect and artist, who was tasked to overhaul the home – an ambitious project considering the scope. The structure had to be completed gutted and "stripped down to the studs", with not only the interiors completely transformed, but exterior features such as balconies and roof overhang had to be removed. They then added in a stunning pool complete with outdoor shower, concrete pavers, wood walls, limestone surround and last but not least, painted the entire structure black.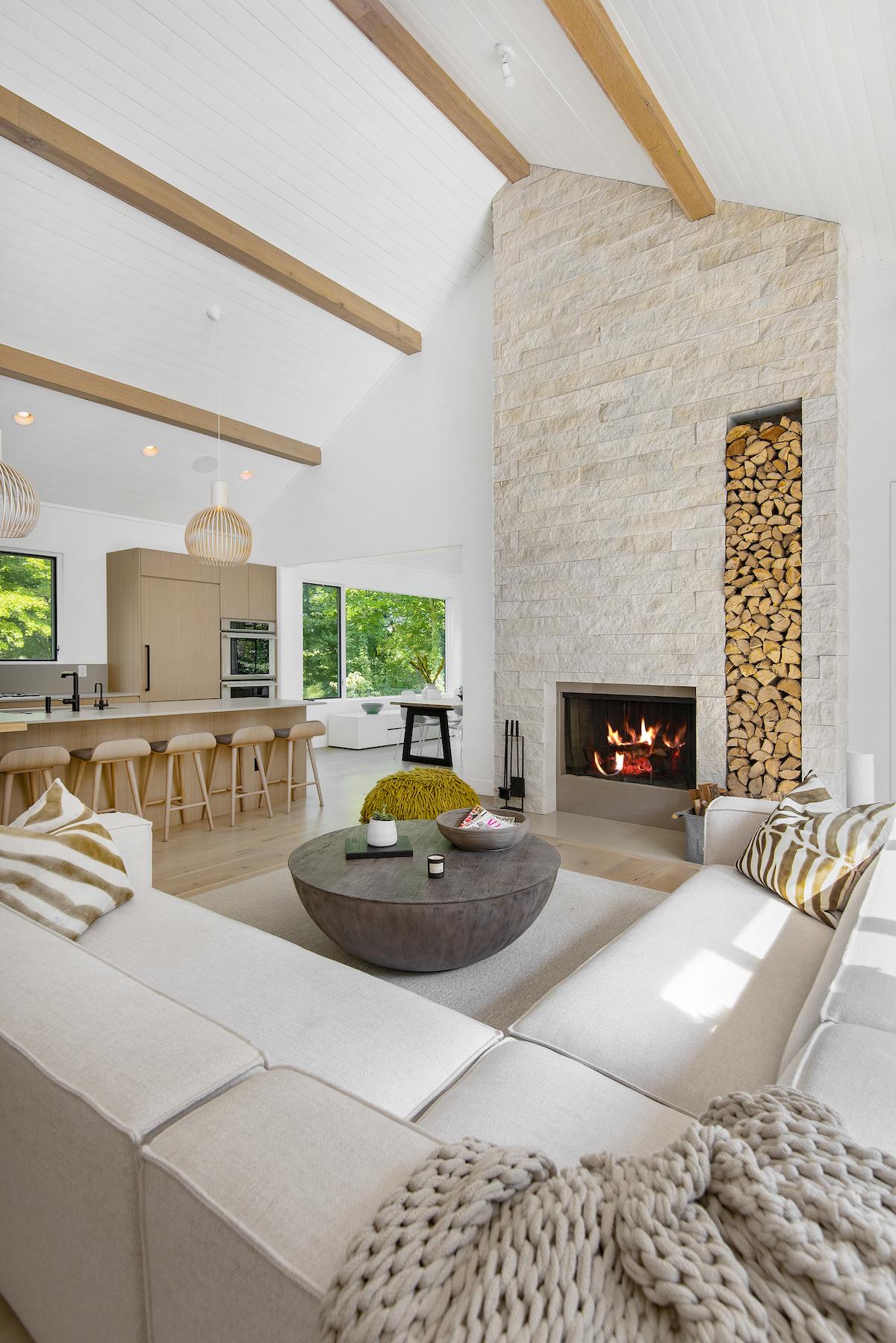 "The inspiration was based on capturing the natural beauty of the landscape where the house is situated," says Linc. "Materials were minimal to embody the surroundings. The design was based on connecting the outside and inside and connecting people together."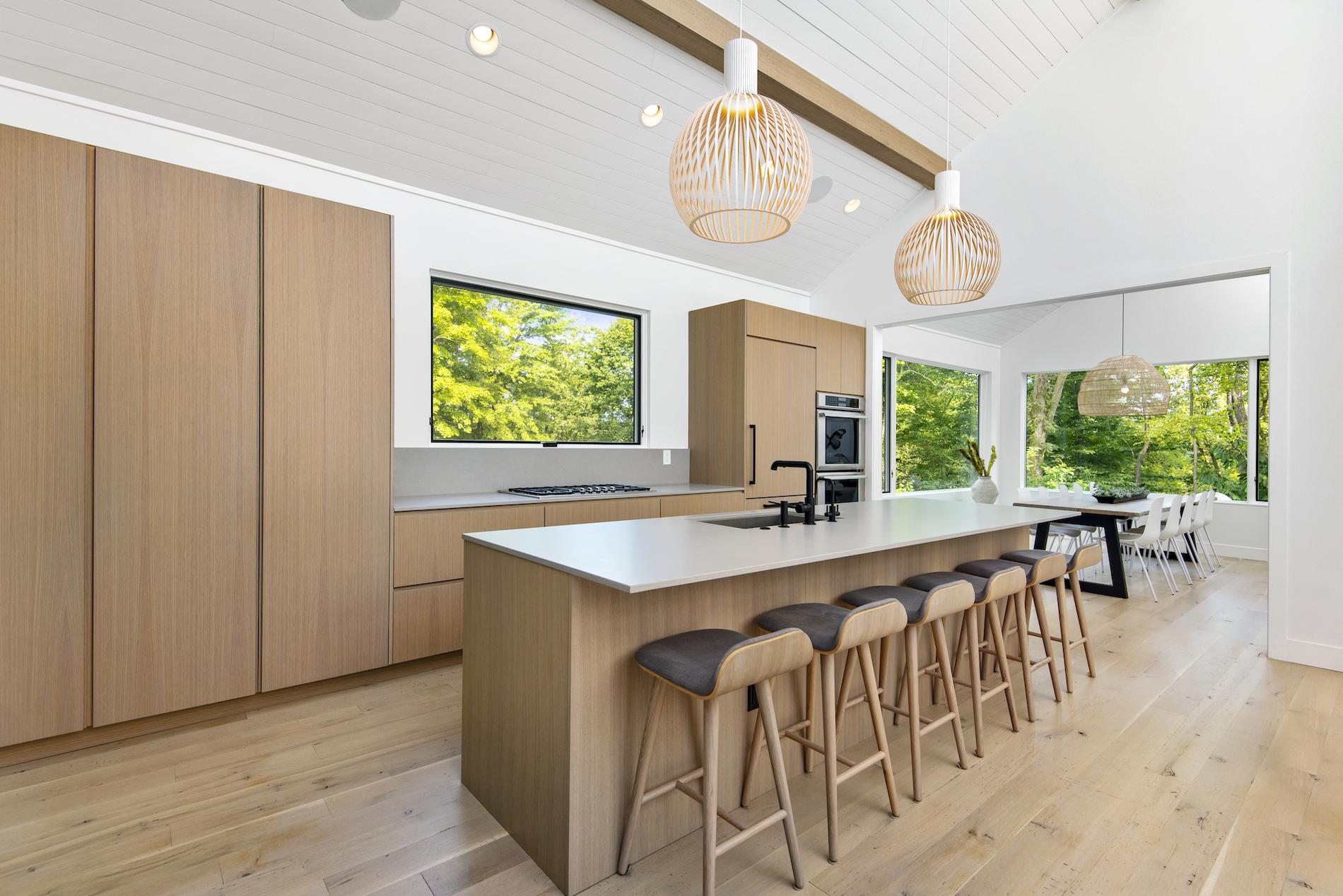 And this, he did to beautiful effect through artistry, a sense of balance and meticulous precision that transformed the home into a perfect meeting of the verdant nature outside and the sleek, cosy home within. Through the entrance, high shiplap ceilings with crisp-white oak beams are complemented by distressed wide plank white oak flooring, light stone accents and minimal furnishings. These allow for the home's highlight – the lush green flora and fauna that surround it – to take centre stage, peeking through the home's many window frames much like paintings themselves.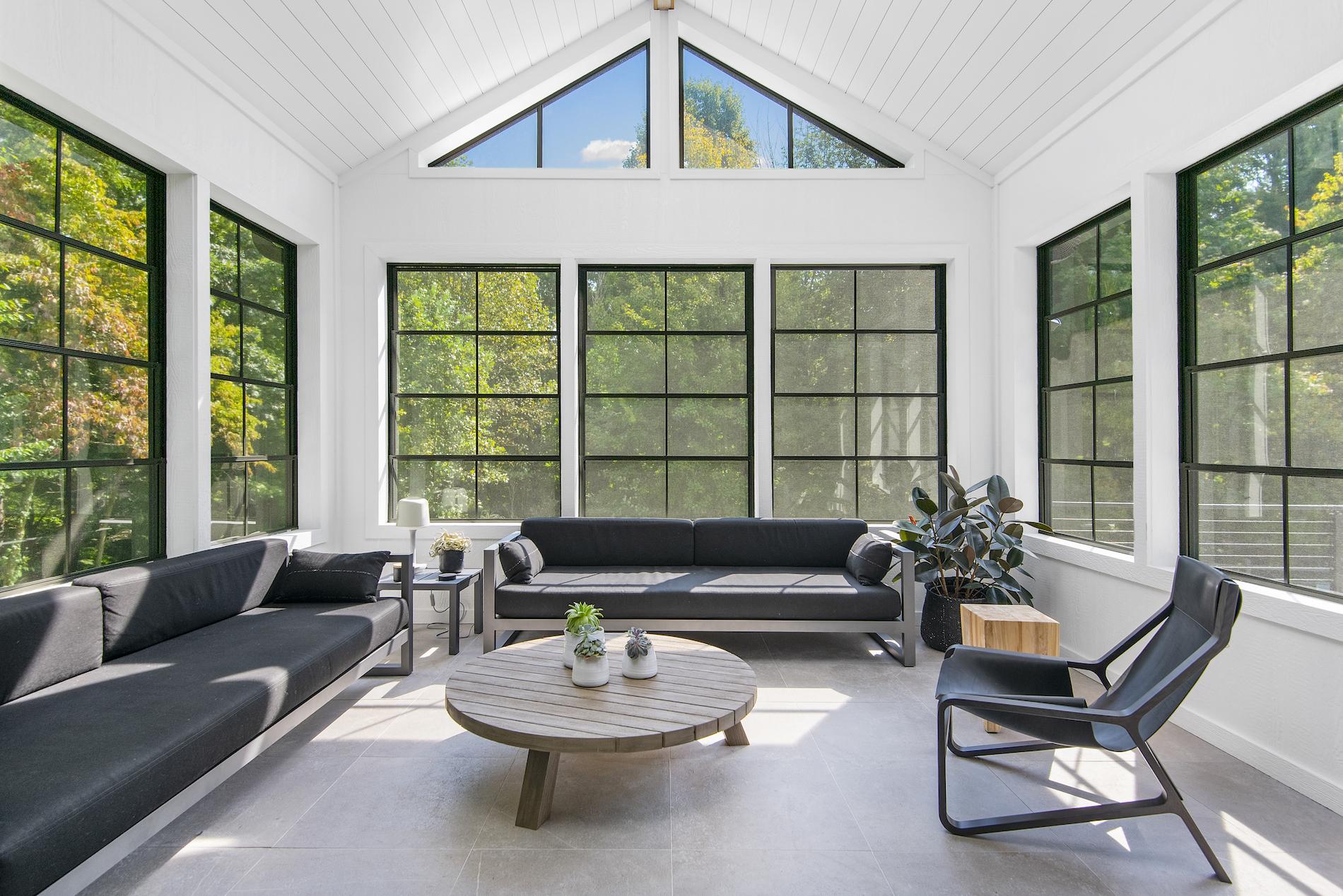 Scroll through the below gallery to see more of the modern farmhouse (photography by Jim Tschetter):