This 1,358-square-feet apartment gets a refresh to suit the needs of a family of three.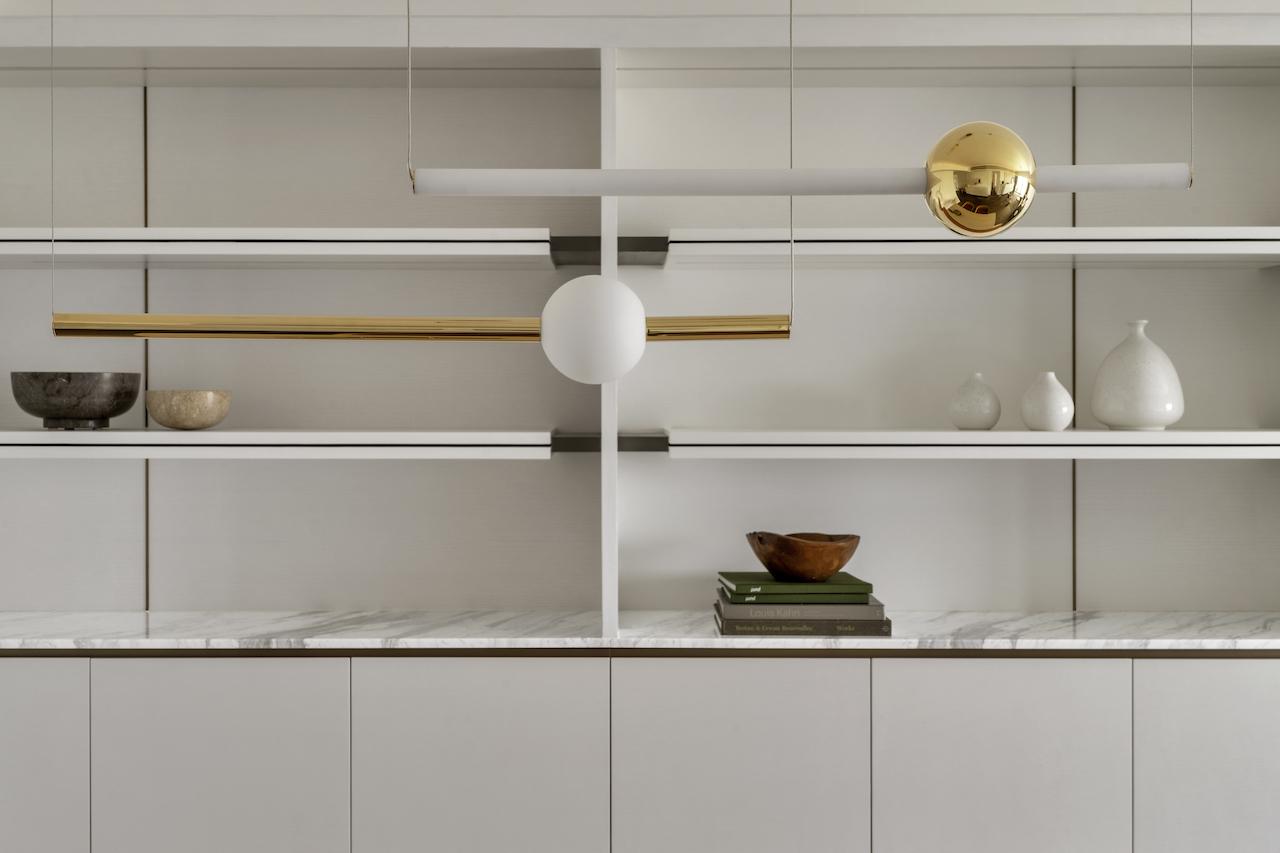 A couple settled in this Bel-Air residence 9 years ago; with the arrival of their child, they're looking to overhaul the functionality and design of the house to better suit the needs of a family of three.
Enter COMODO Interior Design, the design firm that helps refine the apartment's details based on the owners' habitual use while uplifting the storage and interaction of the entire space. The firm reinterprets the 1,358-square-feet build with an eye to streamlined minimalism, punctuating it with soft wooden tones to bring out a sense of harmony.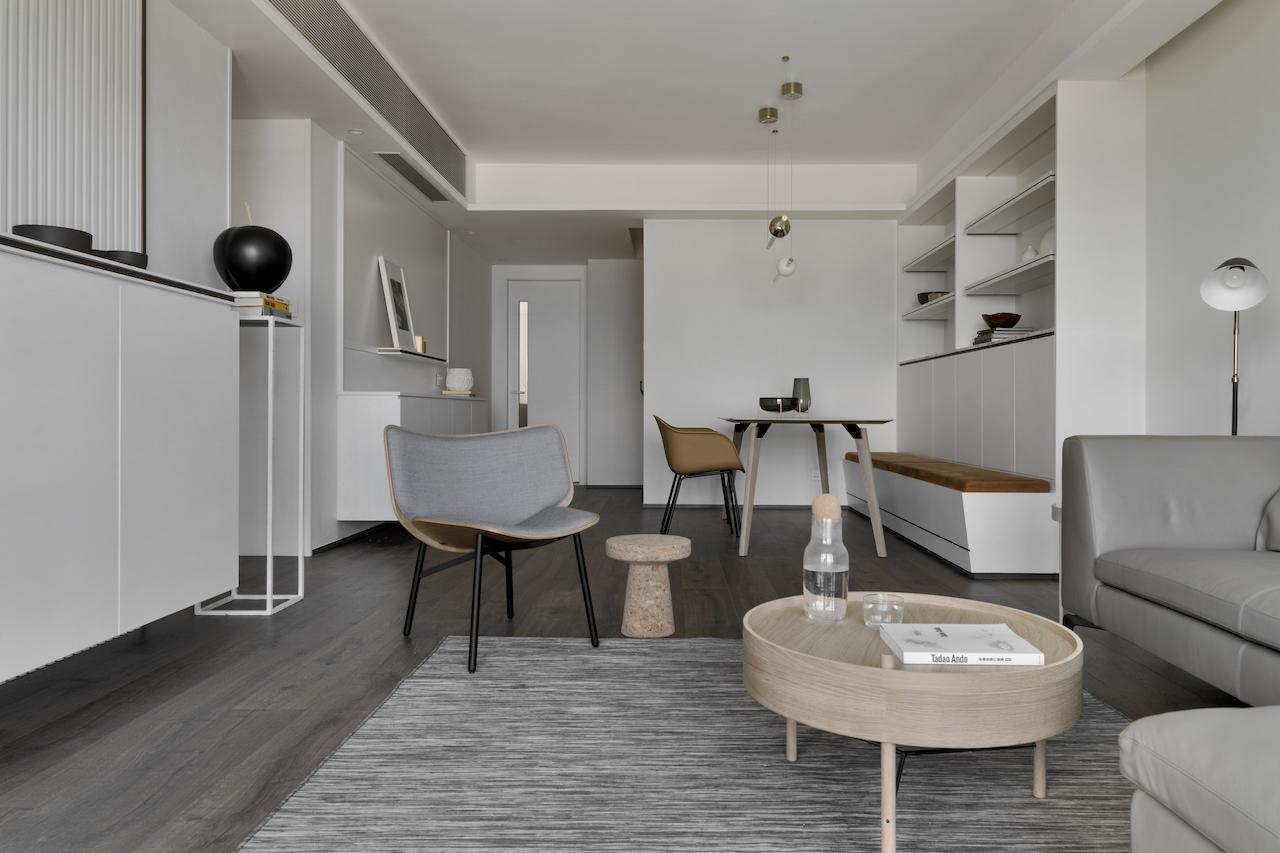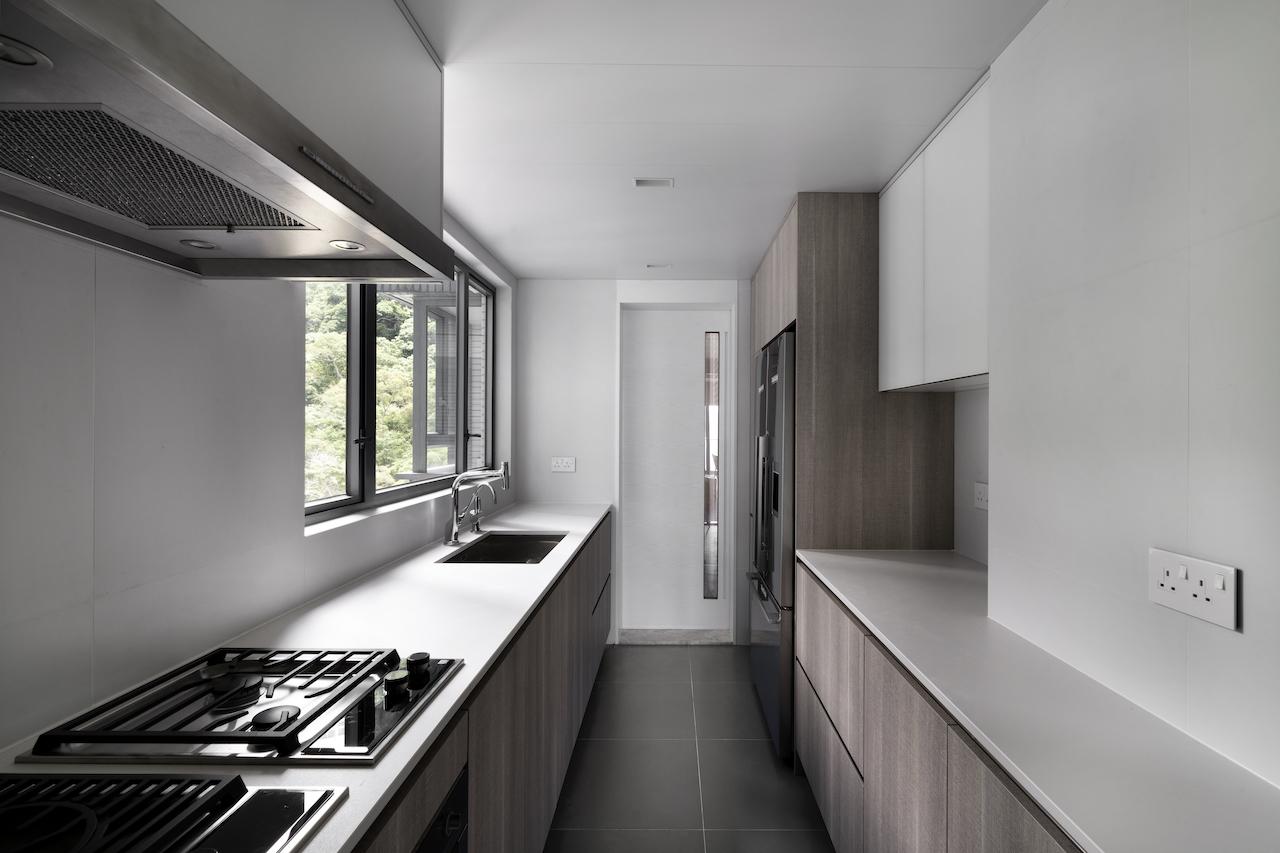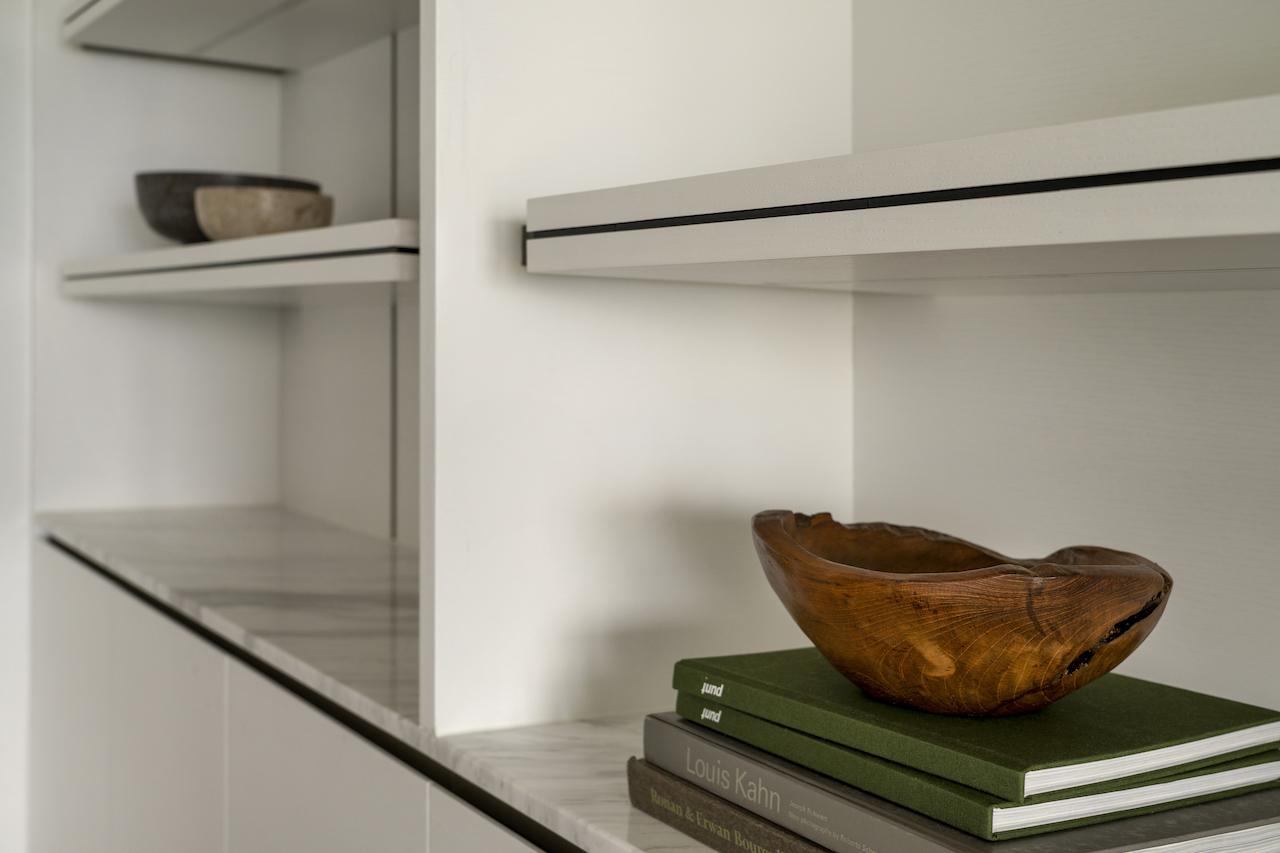 The living and dining room is decked wall-to-wall in white textured wallpaper and white veneer with black wood trims and bronze steel, which connect to the dining room. The wooden panelling, and brown dining chairs and cushion benches highlight the focal colour in the unit.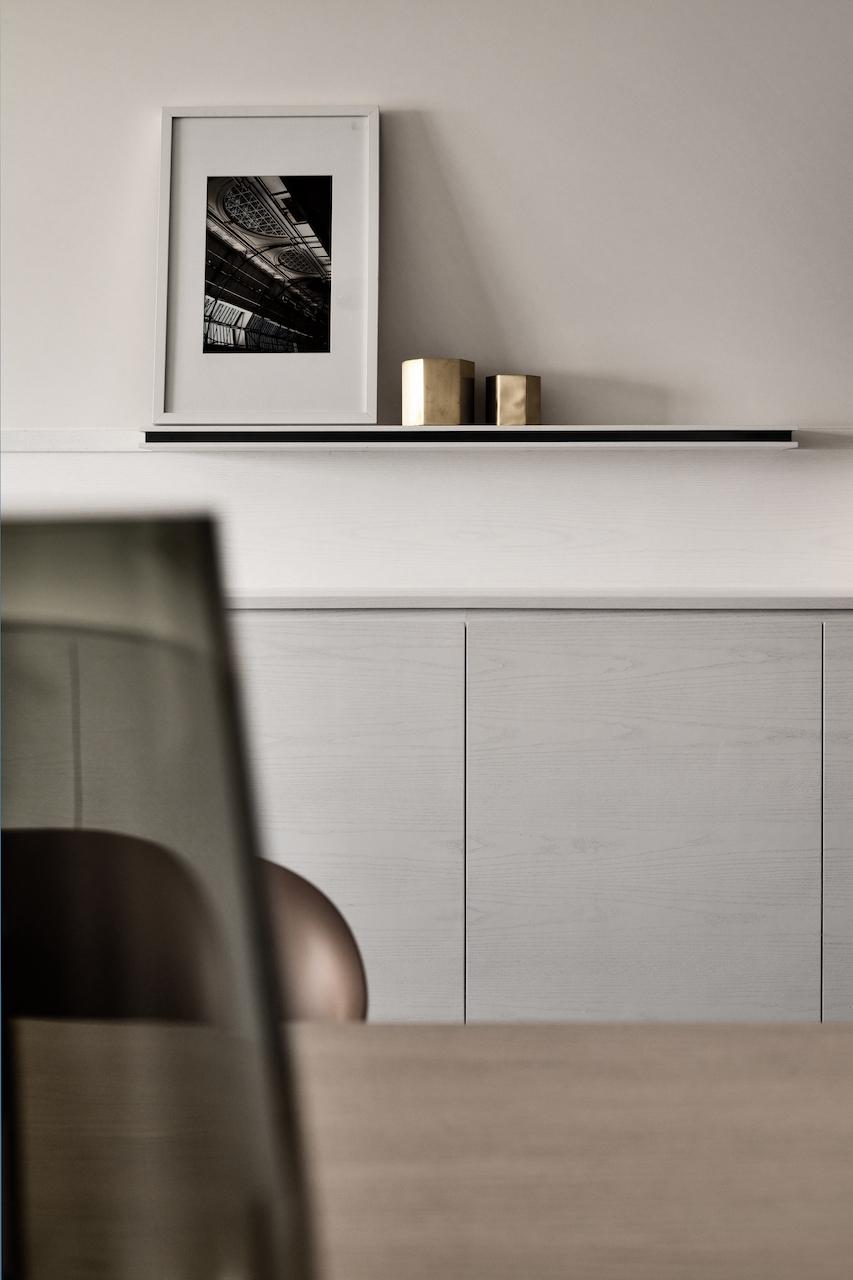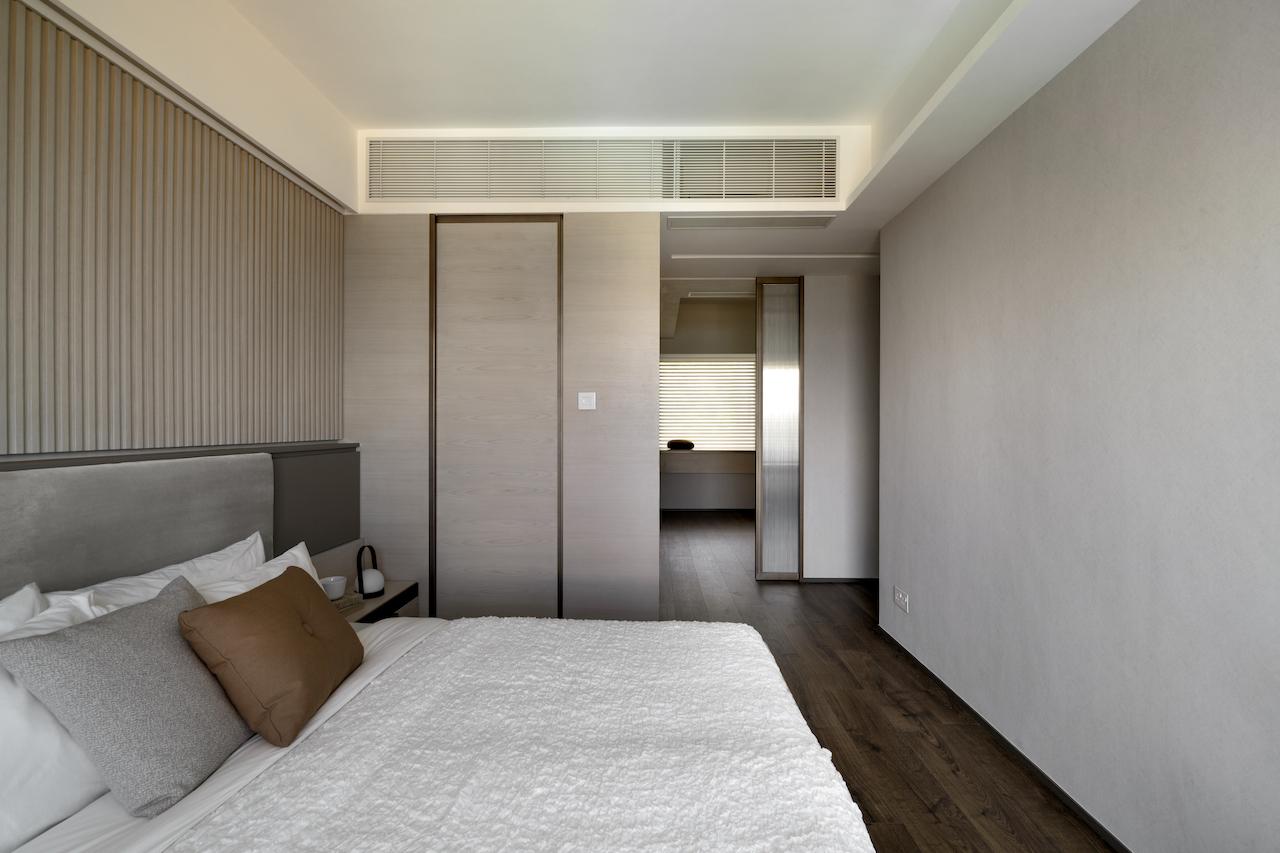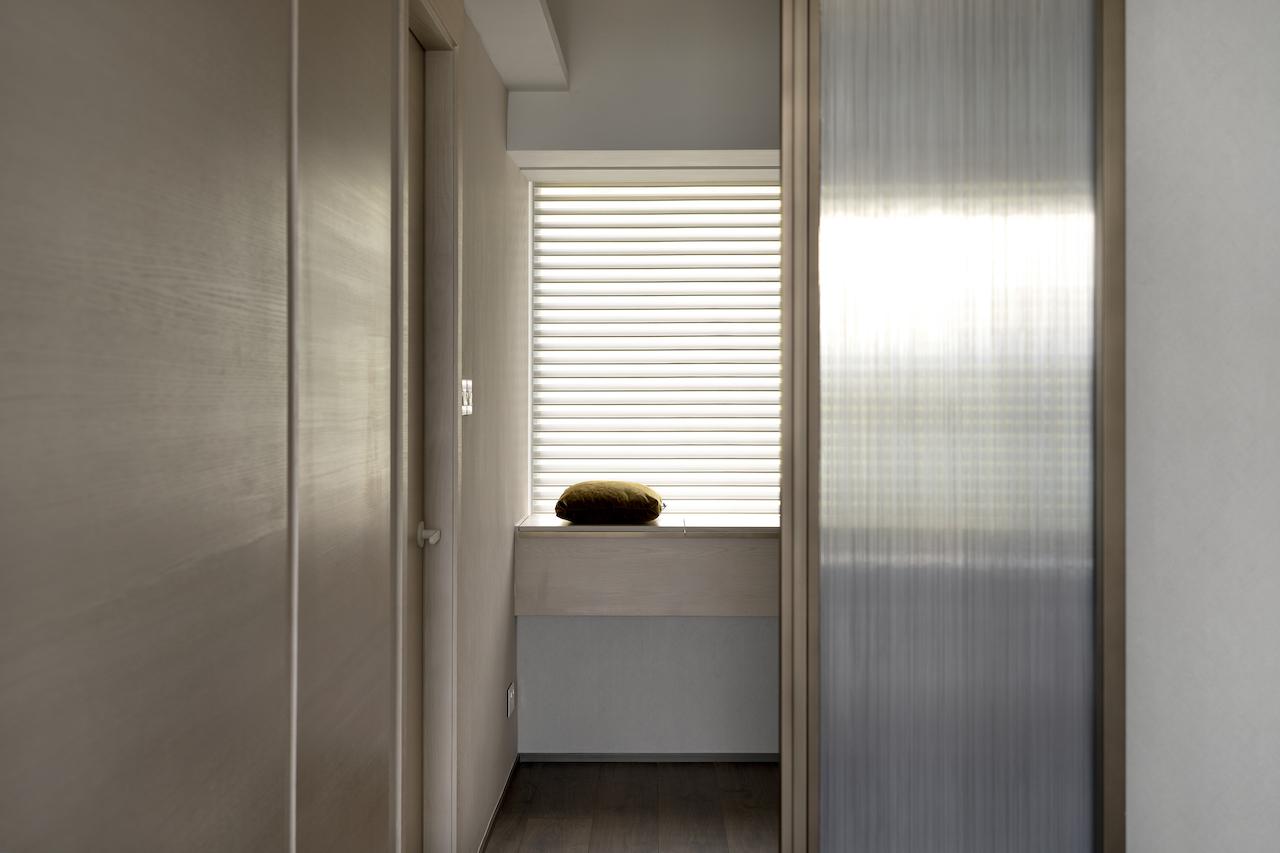 Into the individual rooms. Soothing and with a retro vibe, the master bedroom is where light wooden veneer with brown wood veneer dominate. The original study has been transformed into a children's bedroom, with white and vibrant yellow wallpapers and fabrics as the main tone, injecting a sense of youth and vitality.