The exhibition Charlotte Perriand: The Modern Life is living proof that Perriand's signature modernist style continues to inspire, and is very much relevant to how we live today.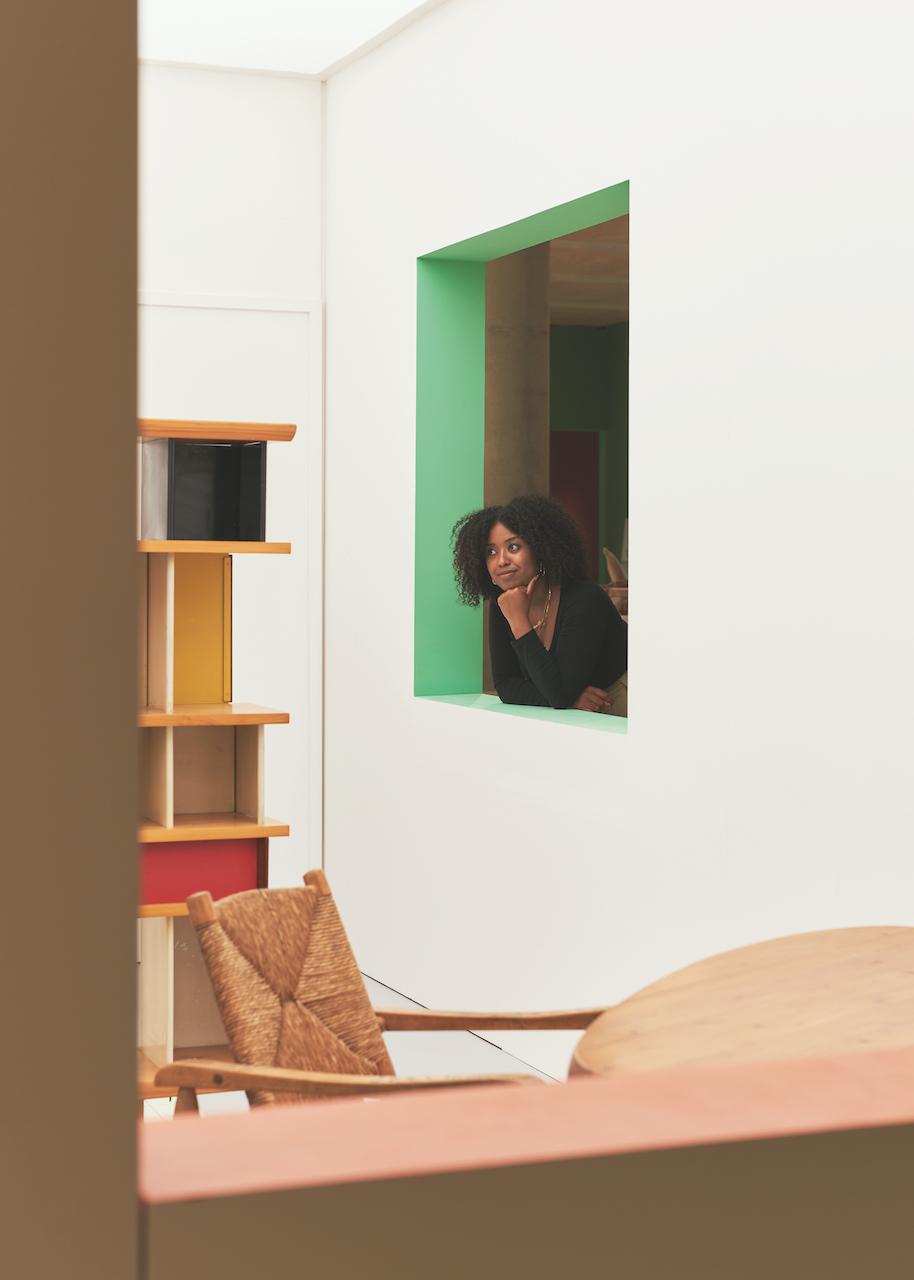 "Dwellings should be designed not only to satisfy material specifications; they should also create conditions that foster harmonious balance and spiritual freedom in people's lives." – Charlotte Perriand.
French architect and designer Charlotte Perriand (1903-1999) is one of the giants of 20th-century modernist and humanist design, a trailblazer in innovation, and an avant-garde visionary whose work remains contemporary.
A free spirit and fiercely independent woman, a sportswoman, traveller, and a pioneering futurist designer who championed good design for all, she created functional living spaces through her strong belief "that better design helps create a better society".
Her hugely influential design presence has long been overshadowed by her male contemporaries Le Corbusier, Pierre Jeanneret, Jean Prouvé, and Fernand Léger. However, in recent years her furniture has become highly prized by collectors.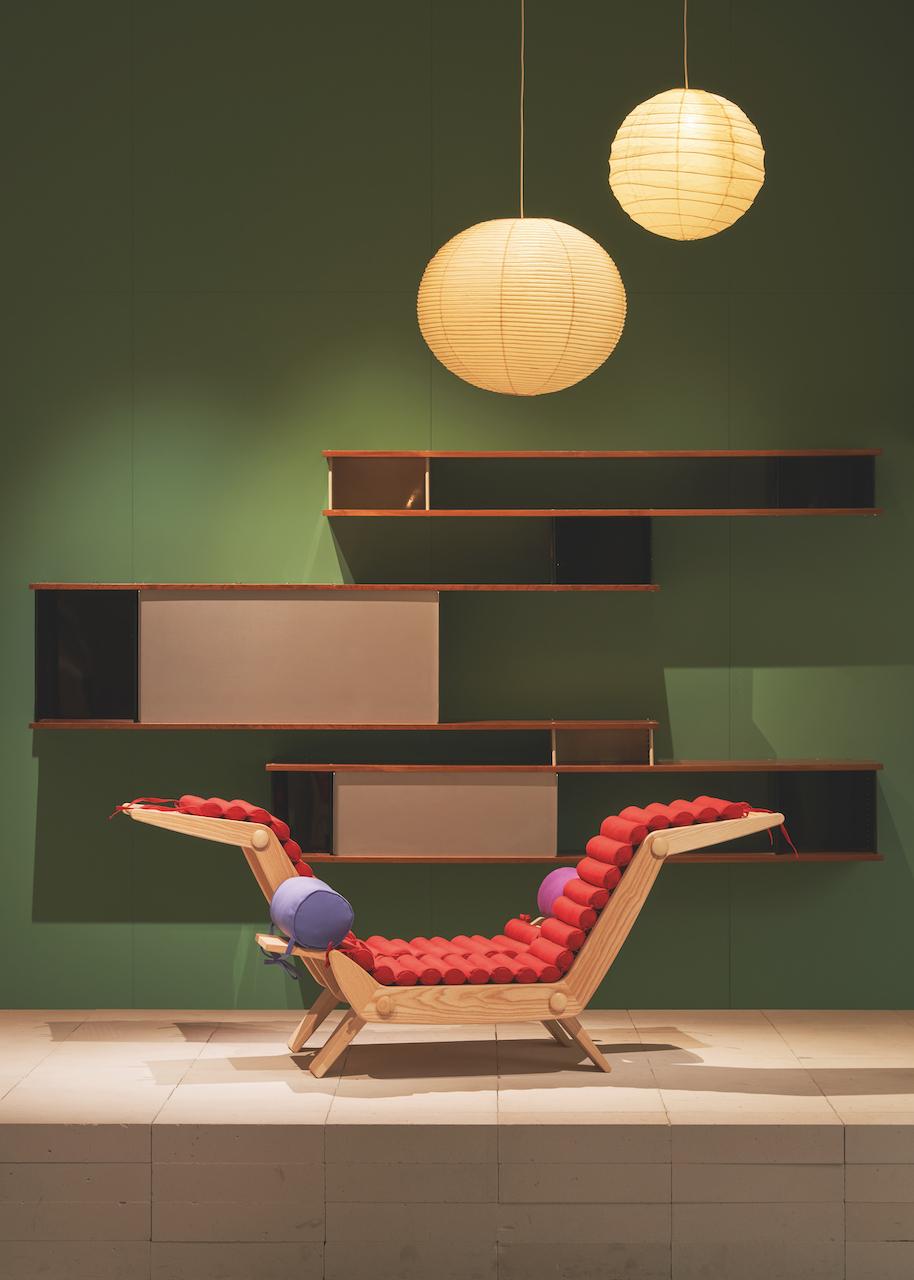 Curated in collaboration with the Perriand family, and the Fondation Louis Vuitton, this exhibition falls on the 25th anniversary of the designer's last significant presentation in London, held at the Design Museum in 1996.
The exhibition charts her journey through the modernist aesthetic; her adoption of natural forms; her original furniture with large-scale reconstructions of some of her most famous interiors; and major architectural projects. It takes us through her creative process via sketches, photographs, scrapbooks and prototypes, and offers an opportunity to try out her iconic Chaise Longue Basculante (1928) and Fauteuil Pivotant (1927).
"Art is in everything, and needs to be part of daily life," insisted Perriand, who preferred to incorporate all fine and applied arts as one; a "synthesis of the arts" – it was this idea that became her manifesto throughout the seven decades of her career. Perriand would always include tapestries by Le Corbusier, and paintings by Léger, whenever she organised an exhibition.
The first exhibit we see is a reconstruction of her studio apartment in Saint-Sulpice, Paris, which shows her early mastery of metal furniture and her first foray into tubular steel furniture.
In this section, you can also see the ball-bearing necklace she wore in the 1920s. Ball bearings were a symbol of mechanical efficiency, and her necklace demonstrated her embrace of the machine age – the adoption of industrial materials such as metal and glass and industrial manufacturing.
In 1927, aged only 24, Perriand began a decade-long collaboration with Le Corbusier, where she made several lifelong friendships; the most significant was Jeanneret, Le Corbusier's cousin. She described them as "three fingers on one hand".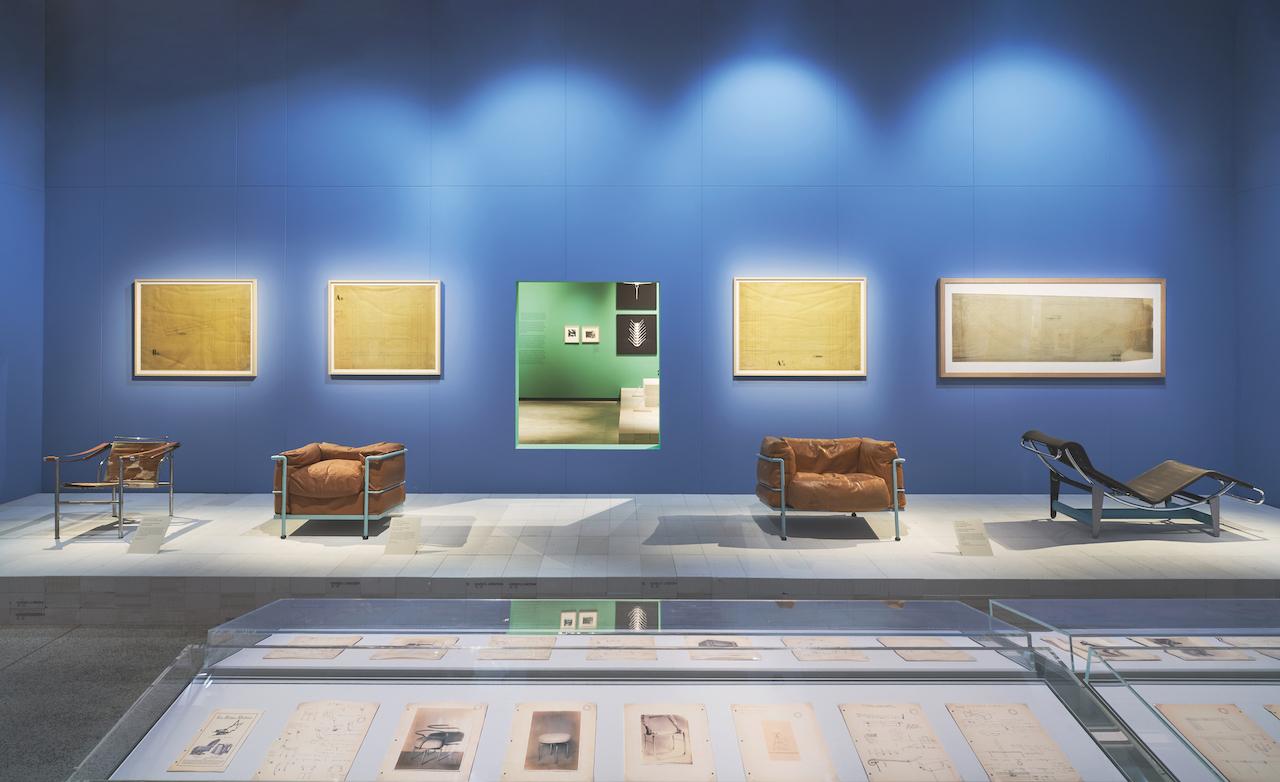 During this time, she designed the LC collection, a series of tubular chairs, and the chaise Longue Basculante, which exhibited the same principles as Le Corbusier's architecture during the twenties: machine-like aesthetics, adaptation to the function, exposed structure, and pure geometrical shapes. The collection debuted at the Salon d'Automne in 1929 – and has been reconstructed as part of the exhibition.
Perriand endeavoured to make life indoors as streamlined as possible, and practical storage was a key focus for her. She pioneered self-assembly modular storage systems and bibliothèques, or bookcases, during the 1950s, using them as room dividers replacing walls, which had the effect of enlarging space.
Designed to be affordable without sacrificing good design, they came in kit form to be individually arranged. Initially intended for student dormitories – these egalitarian metal shelving systems have since, ironically, become highly prized collector items.
Perriand also worked tirelessly designing dining tables, playing with curves, and the number of legs, to accommodate more people to enjoy a more social life; however, small the space.
She was appointed the official advisor for the Japanese government on industrial design to the Ministry for Trade and Industry in Tokyo from 1940 until 1946, and this influenced all of her work thereafter.
It was a very modernist idea that a healthy person should be outside in nature exercising, and Perriand, was a true advocate of nature, the outdoors, hiking and skiing.
"Better to spend a day in the sun than to spend it dusting our useless objects." – Perriand.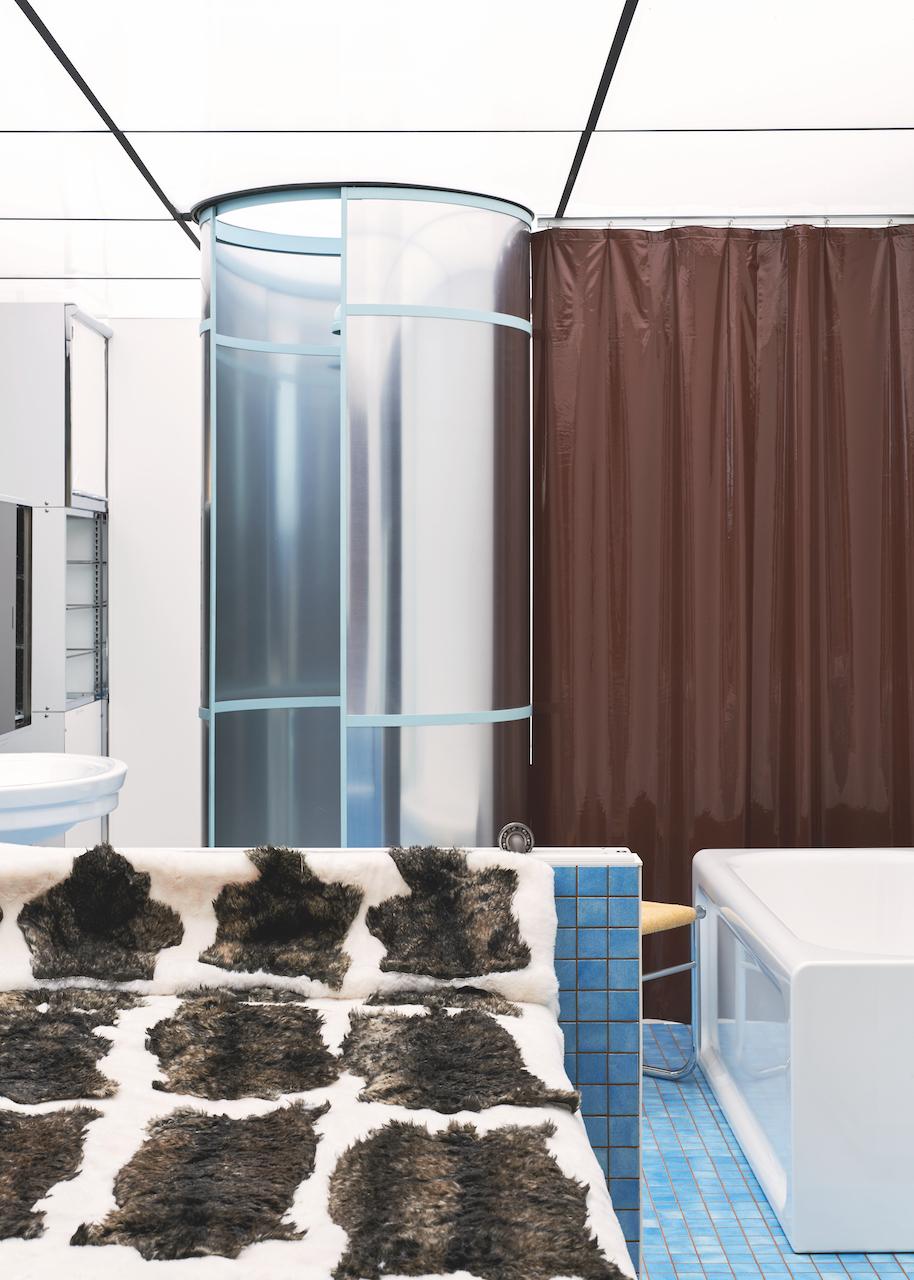 From 1946, Perriand's work was in high demand. Much of her work catered to the growing demand for leisure and tourism, when the pleasures of nature became accessible to people. Air France was one of her key clients in the 1950s at a time when mass tourism was beginning to flourish and was accessible to the growing middle classes – it was the glamorous heyday of flying.
The largest bibliothèques Perriand designed took centre stage at the Air France London office, along with a blown-up image of a sculpture of Angkor Wat, to entice customers to travel – something she also loved to do.
The last exhibit showcases her grandest architectural project, the Les Arcs ski resort, a 15-year project (1967-1982), and the largest ski resort at the time, and a prototype for big ski resorts to come.
The resort consisted of prefabricated units. Although each of the 30,000 studios were small in size, they felt spacious, comfortable and modern because of her early adoption of open-plan kitchen-living rooms and prefabricated kitchens and bathrooms.
Perriand was much more than a furniture designer. She was a spatial designer, and an interior architect whose legacy defined the modern interior – pioneering a more open and flexible use of space; allowing spaces to flow into each other; and banishing the notion that kitchens should be cut off from the rest of the living area.
She was a great collaborator who understood the modern interior as a synthesis of architecture, industrial design and art. She loved to work with architects and artists to create that perfect harmony.
Charlotte Perriand: The Modern Life runs until 5 September, 2021, at the Design Museum in London.