After working and living in London for many years, relocating to the south was an attractive prospect for Athena and Mark.
It helped, of course, that the couple shared childhood ties to the area – specifically Sidlesham Quay Village in West Sussex. Memories of visiting the Pagham Harbour nature reserve, as well as family in the joinery industry for Athena, and a record label run by Mark in Brighton, made the location all the more attractive.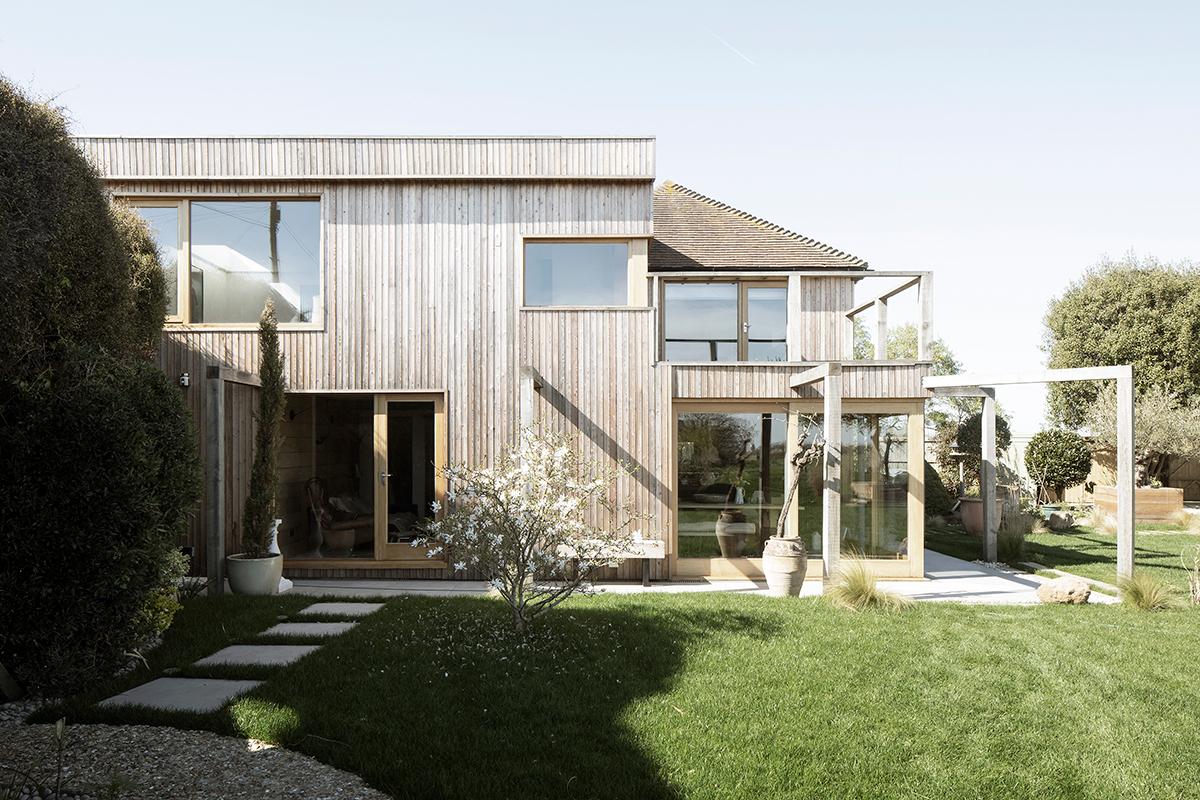 So in 2015, the couple purchased a beautiful 3,000sqft cottage, noted for its architecture as a quintessential home in the area.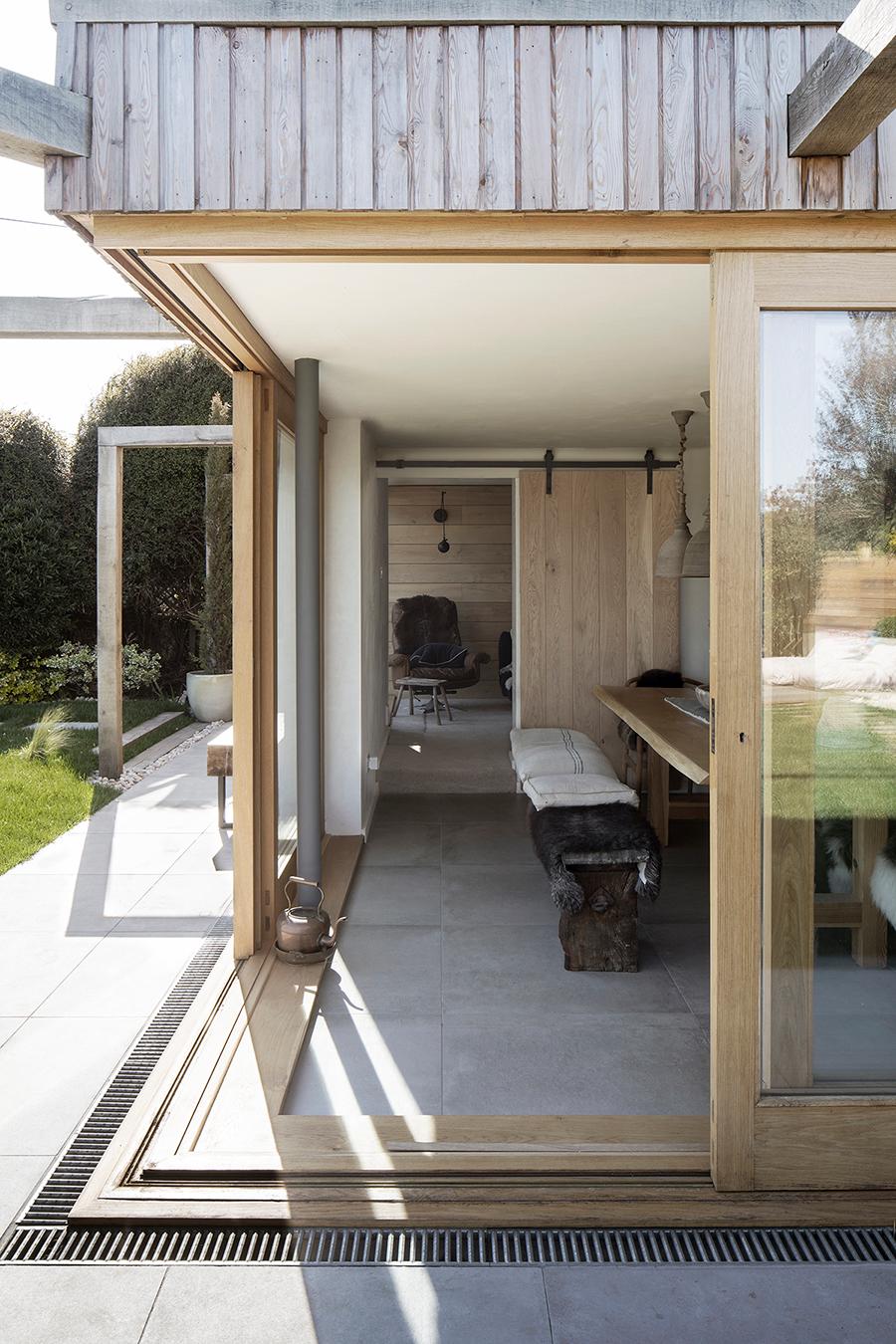 There was just one problem: originally built in 1830, the house had over the years been subject to many extensions that were unsuitable for its flood-prone location. The additions were so excessive, the interiors were maze-like with its many interior rooms and spaces.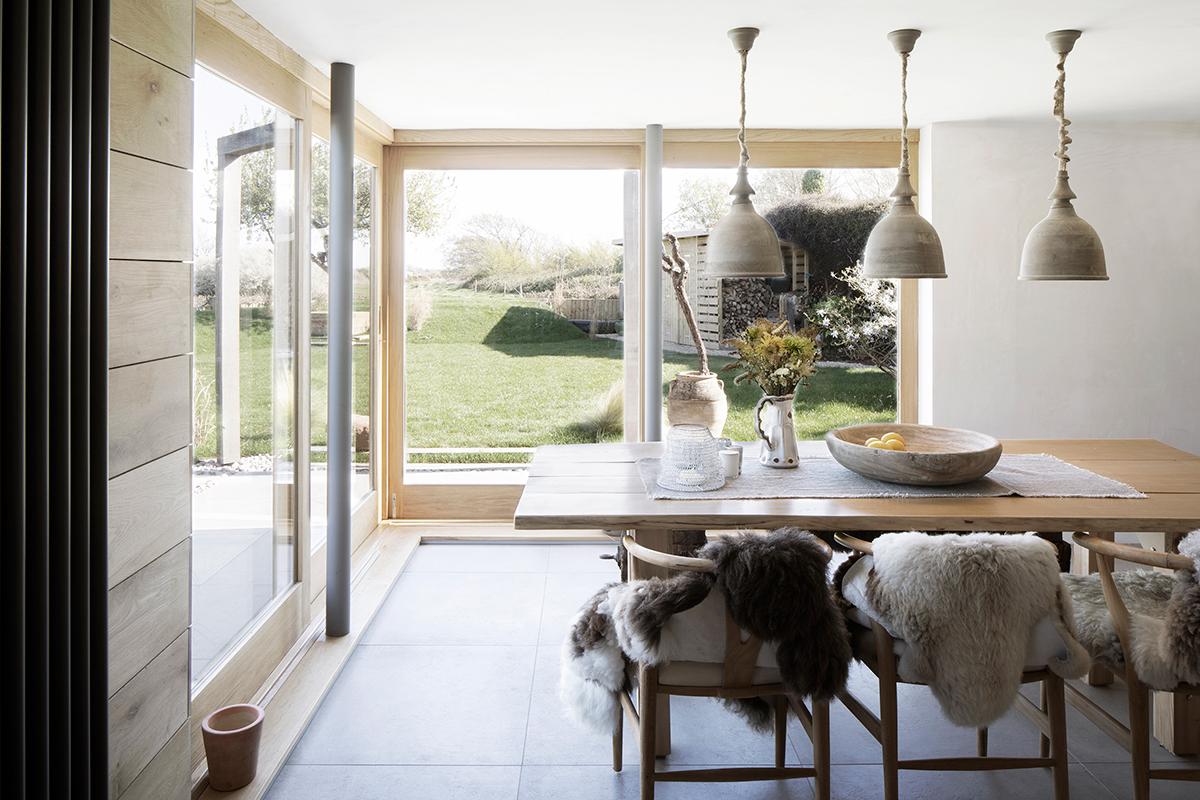 Enlisting the help of Paul Cashin Architects, the couple sought to renovate the cottage into a calm and cosy residence – a space that drew from the immediate environment within the nature reserve, as well as memories from their similar childhoods.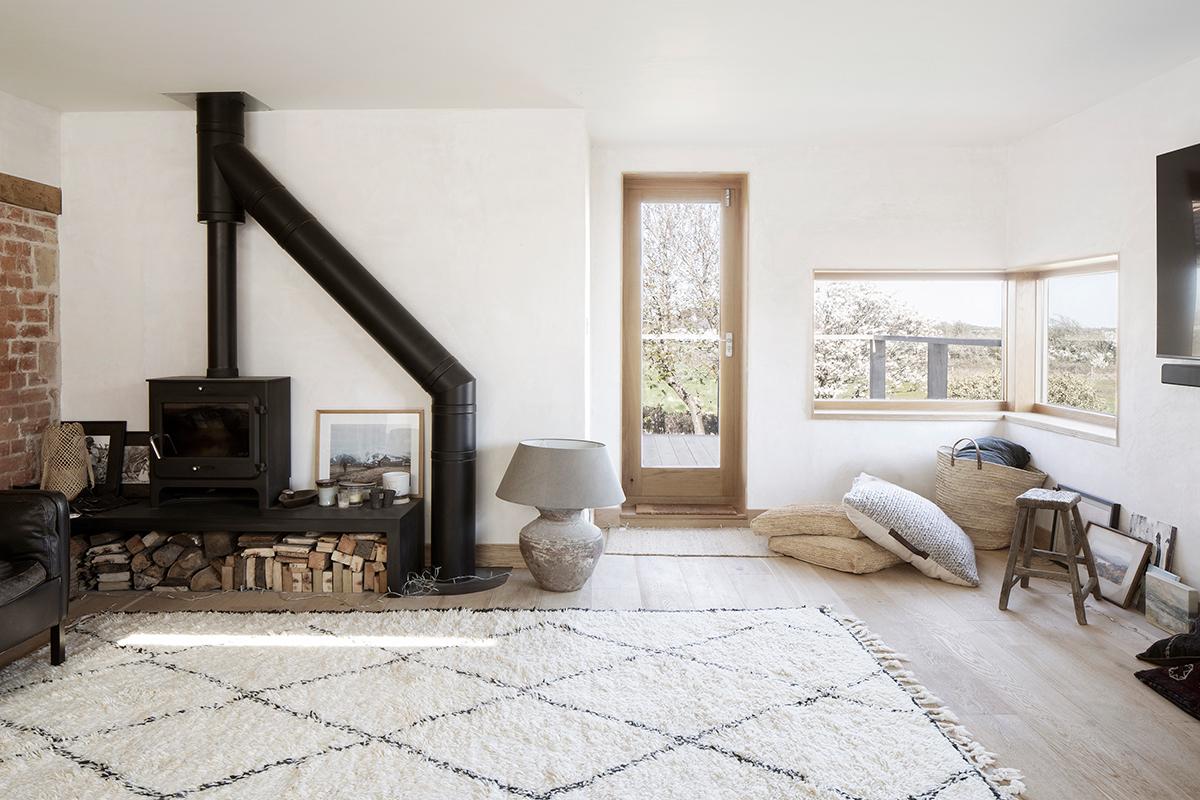 "We spoke with Athena and Mark about growing up in the area, how they remembered the beaches and school holidays in the summer," says architect Paul Cashin. "They wanted to bring real memories into the house through materials and spaces."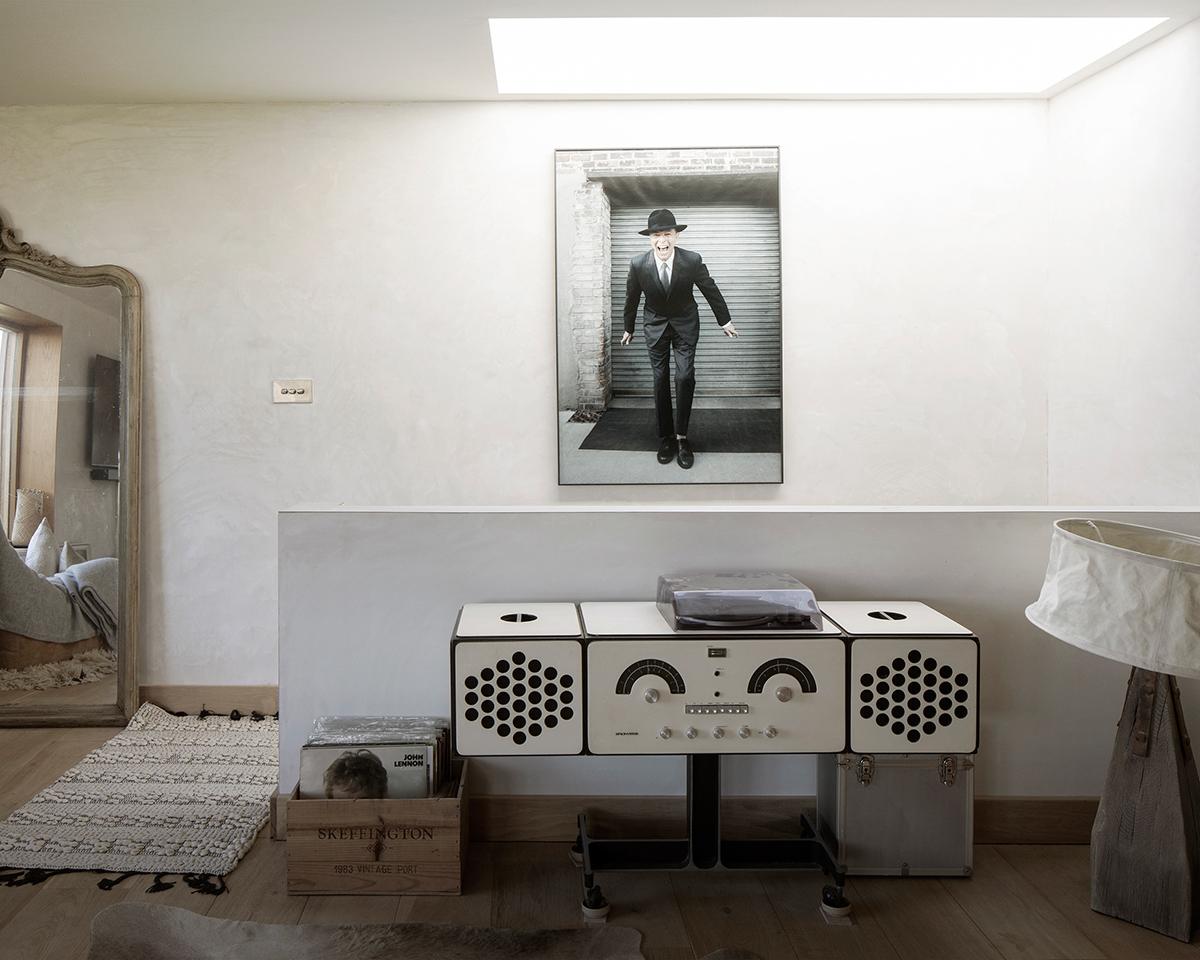 Other requests included a large living room, plenty of light, open kitchen and dining areas "that allowed movement to the gardens," and a more intimate space drawn towards the hearth.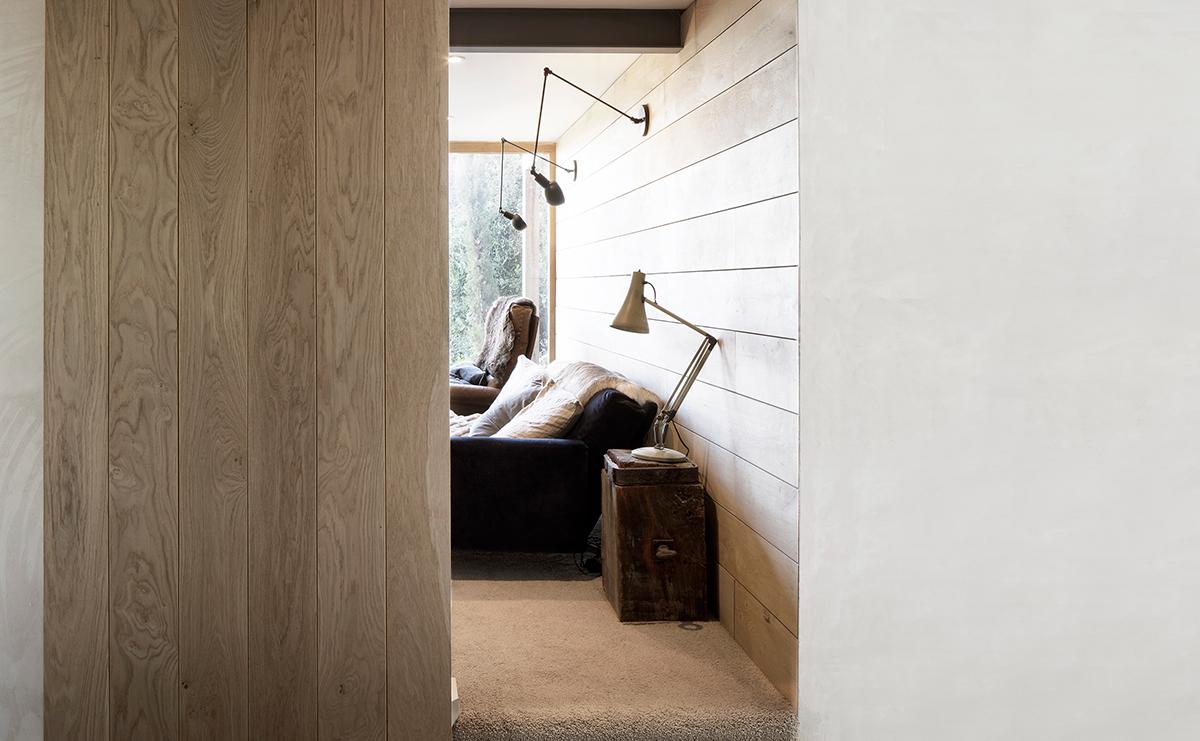 Cashin and his team started with paring the cottage back to its original structure, bringing out its original lines and creating a single route throughout the house.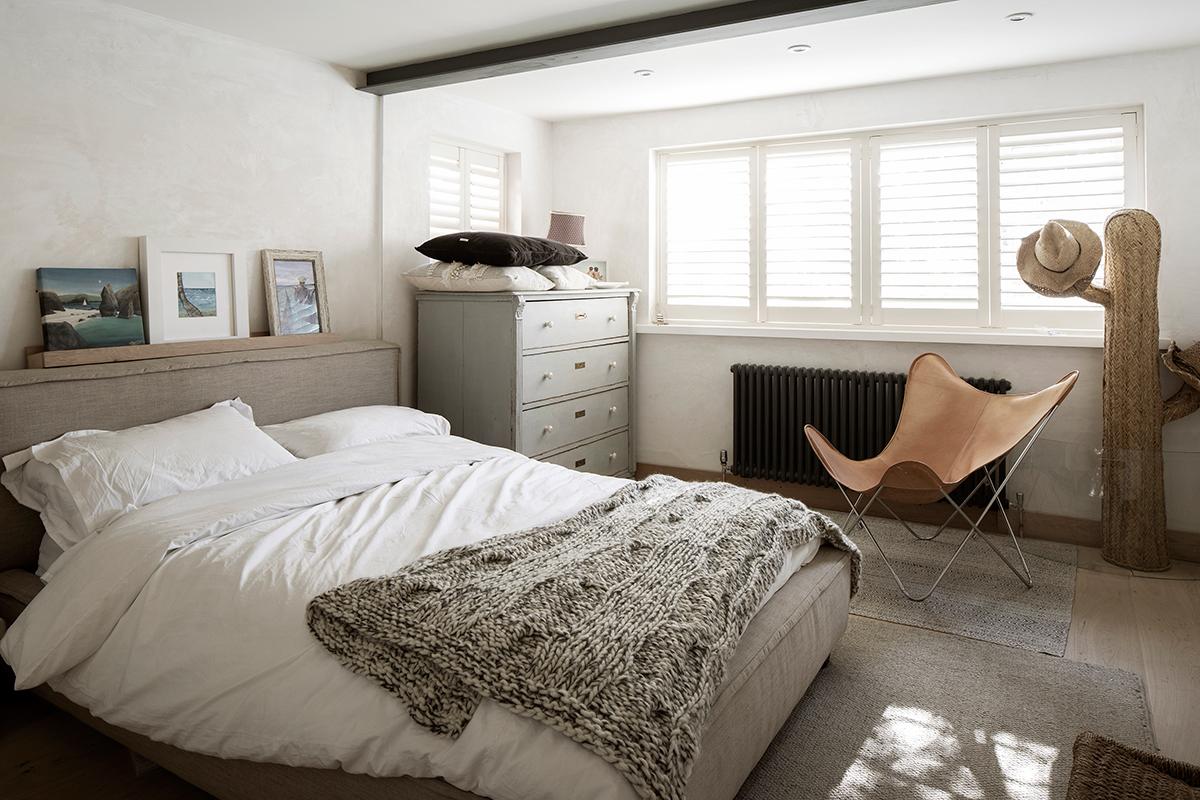 The ground level features three bedrooms, while the upstairs has a library, guest room and bathroom, as well as a roof terrace. Throughout, a neutral palette persists, along with a nicely aged aesthetic.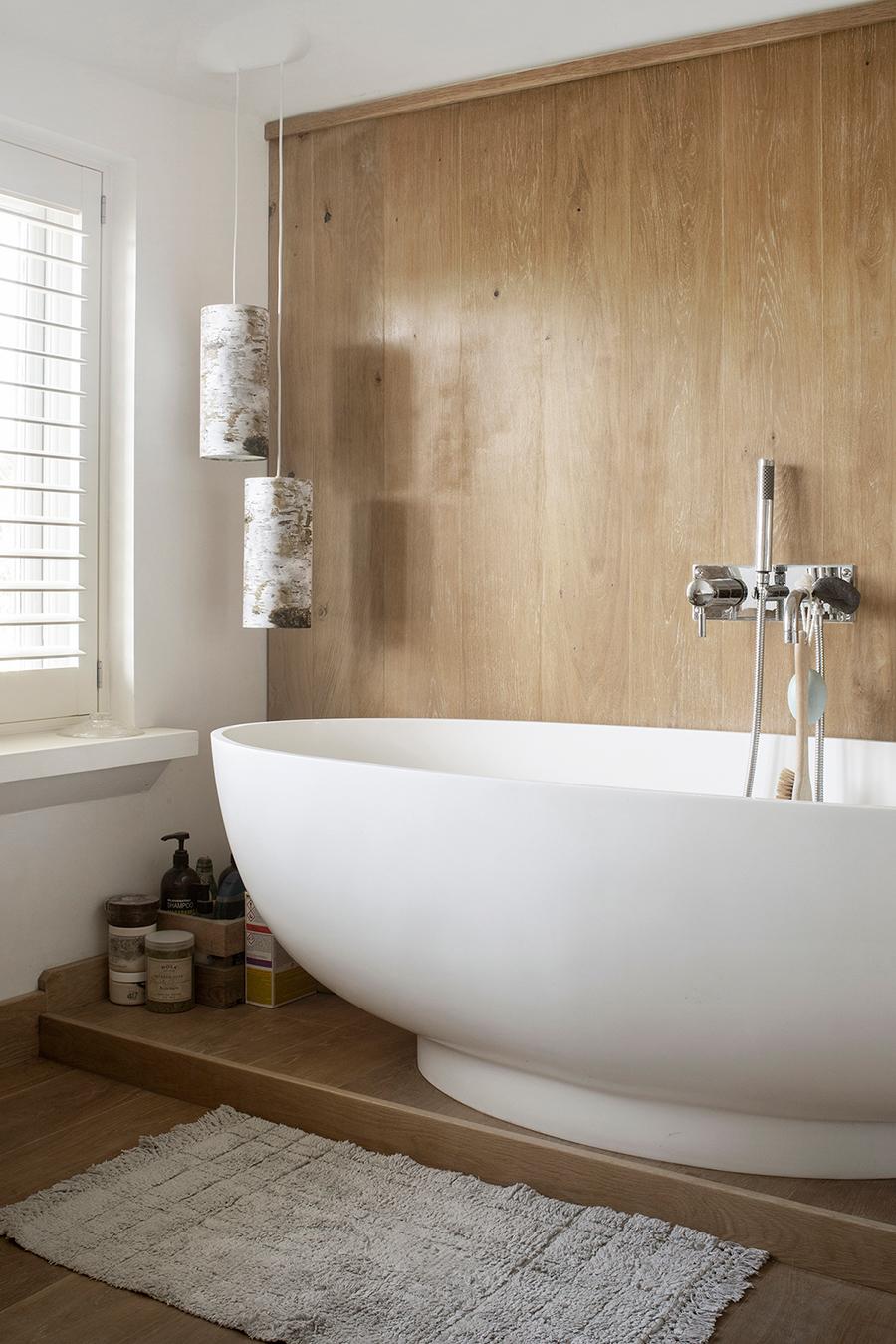 Athena and Mark were "interested in the 'beach-found' style where furniture and finishes were selected for their washed out colours and worn out feel," says Cashin. The couple sourced most of the interior furnishings from salvage yards and second-hand boutiques online, with a few pieces from contemporary brand West Elm and lighting from Orluna. Walls and floors were redone in flint and timber, taking cues from the coastline. Kitchen fixtures are from Hubble.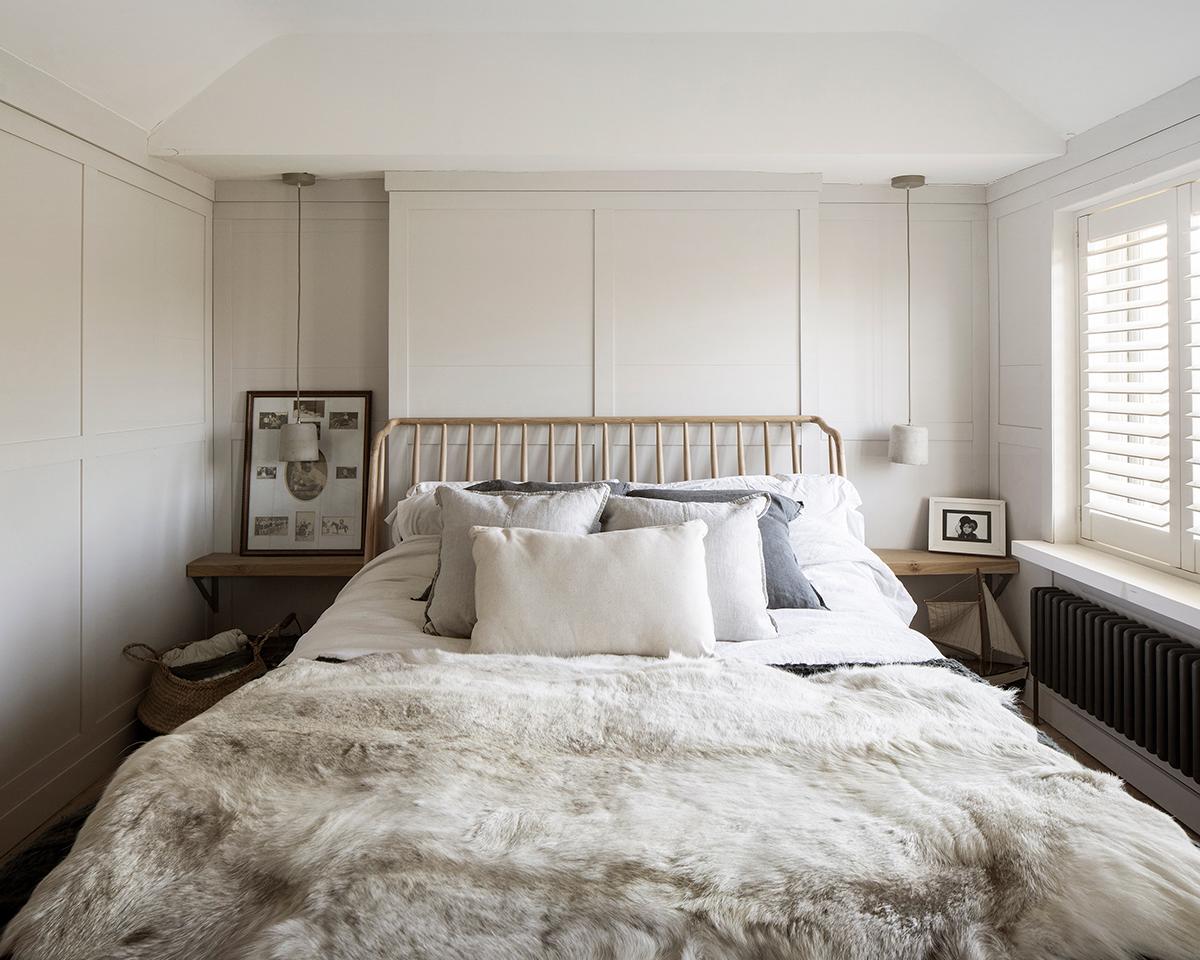 Athena also played a large role in directing the build and managing relationships with the various trades throughout the construction process.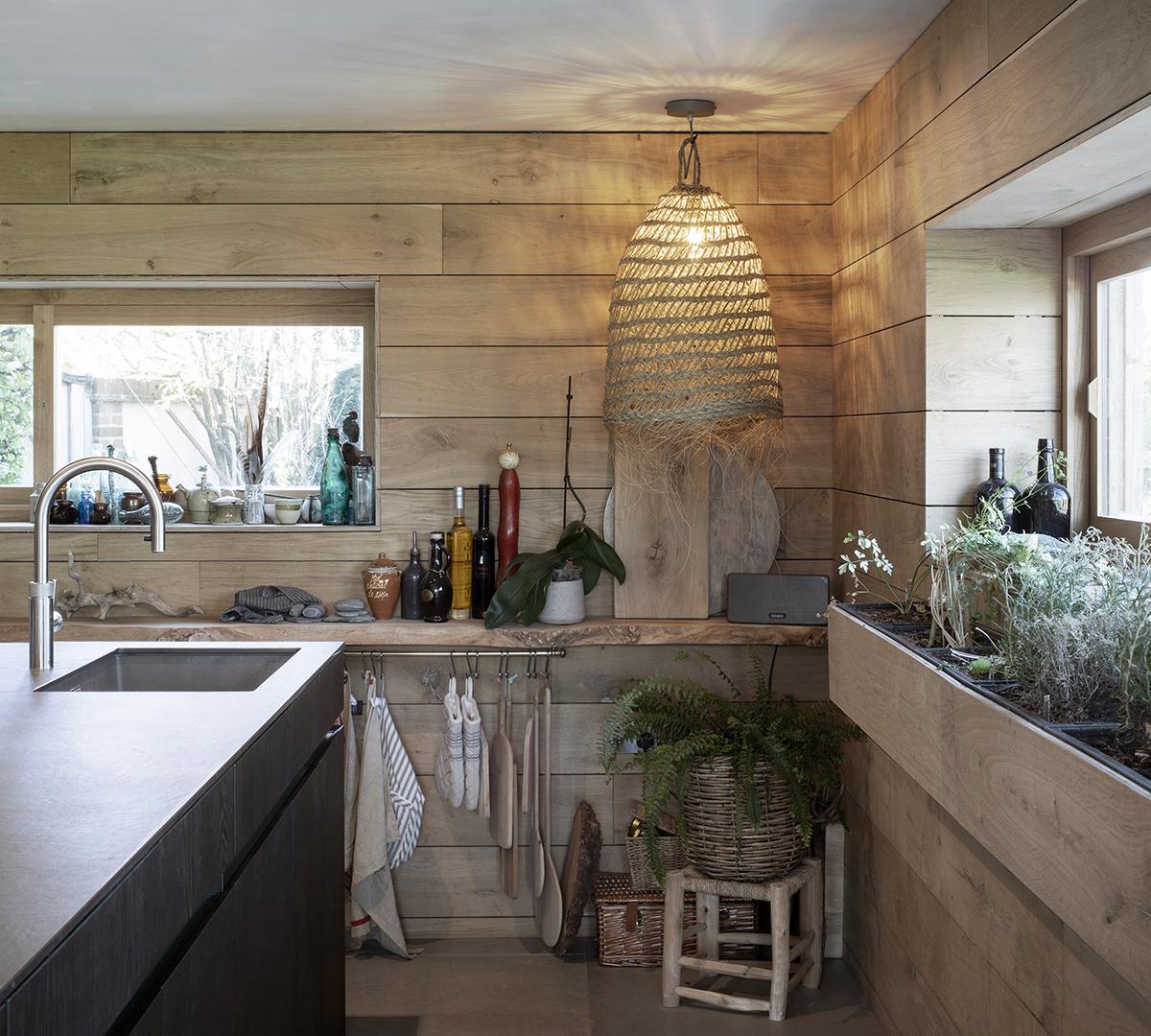 "As architects we recognise that the self-build approach can work well," says Cashin, "if the client manages the procurement of trades while paying attention to our advice on key architectural matters."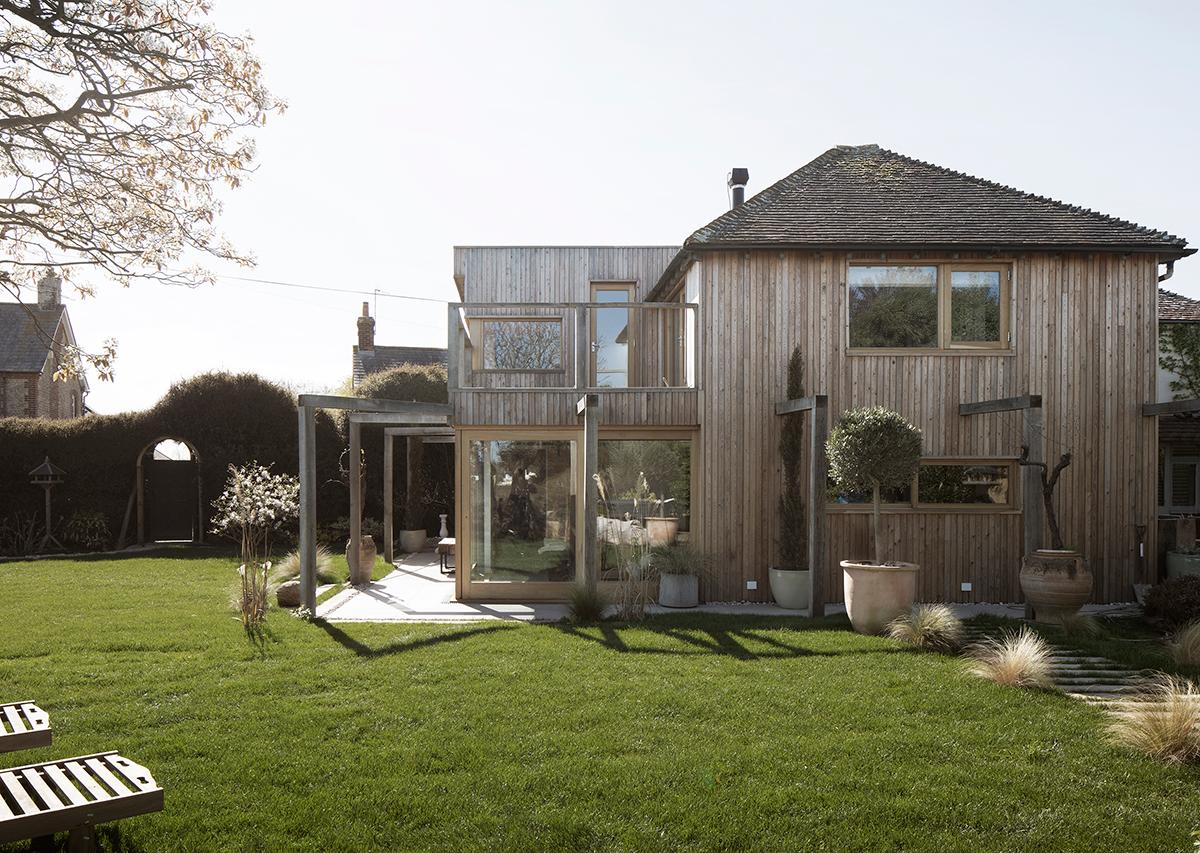 With regard to flood risk, the firm sought a landscape architectural strategy involving native plantation to "take over" the house's timber structure. "This approach will help plant the house in its surroundings, which is vital given the local connection to the Sidlesham Nature Reserve."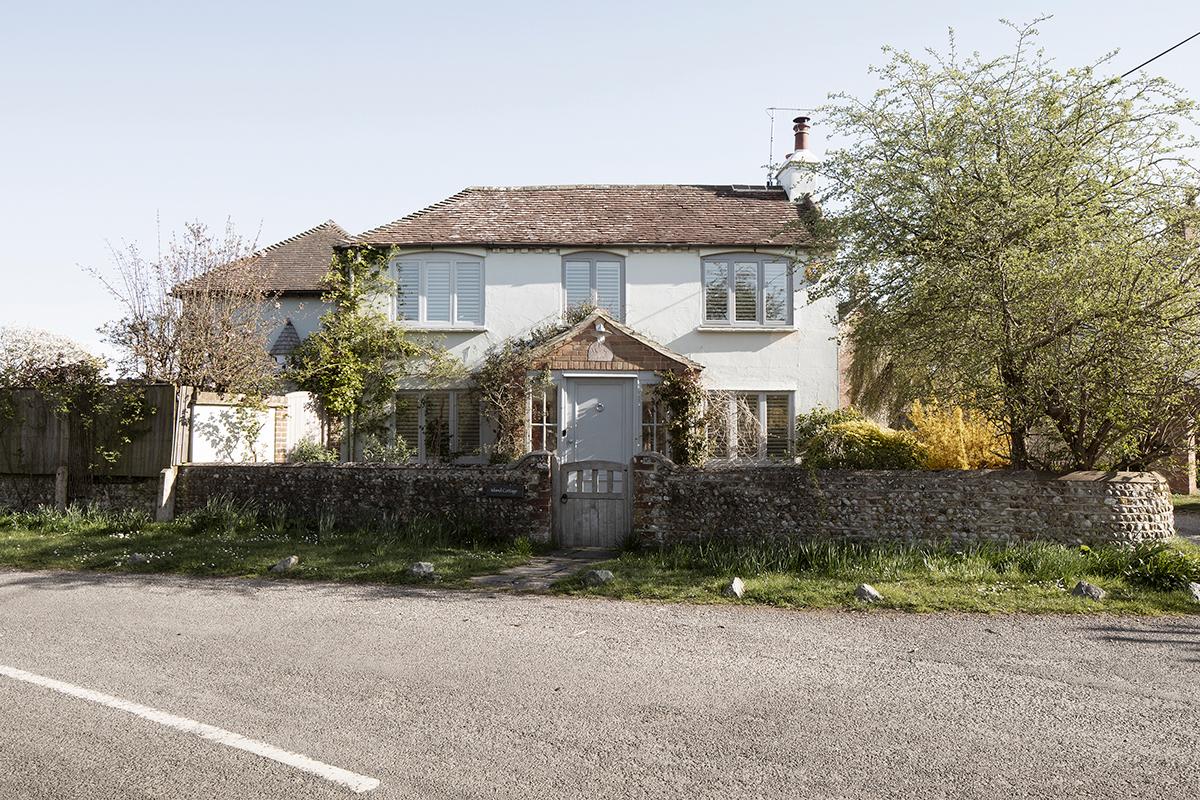 Photography by Richard Chivers
See more: This Dream Home in the Cotswolds is a Feast For the Senses