Not all beach houses take inspiration from its surroundings – some of them are designed to be part of the landscape itself.
In the resort town of Aranya, an hour's drive south of the coastal city of Qinhuangdao, China, a house had undergone renovation not only to match its setting, but also to contribute to the seaside horizon.
Qinhuangdao has grown popular among Beijing and Tianjin residents in the west as a holiday destination in the last five years, with visitors coming in droves for the beach.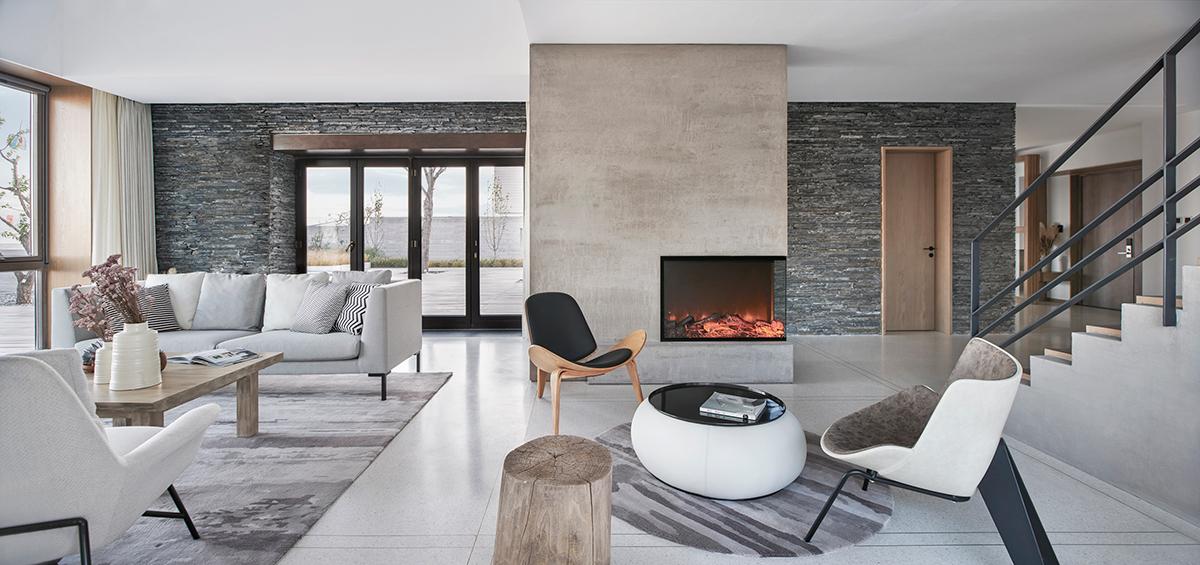 All of this easily makes the house, a two-storey, 3,500sqft residence, part of the scenic route to the water.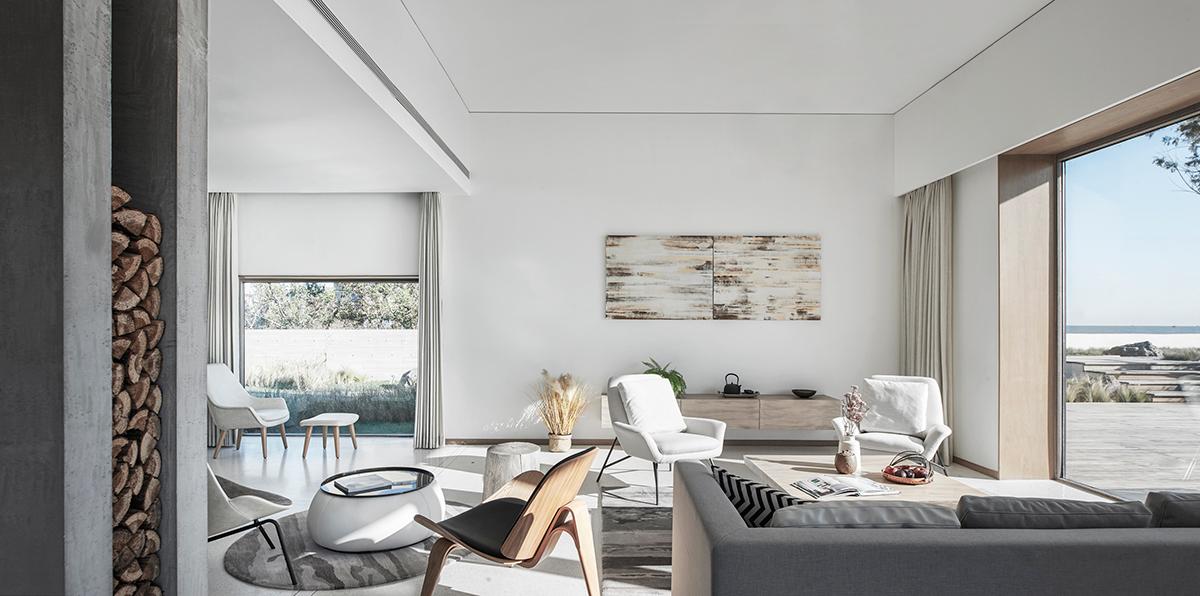 Tasked with redesigning the house, Beijing-based META-Project sought to create open-plan living areas, enhance the flow of spaces throughout the home, and make it more conducive to gatherings.
"Our architectural intent was to create a series of dynamic spaces that could work for multiple gathering niches and more communal spaces for entertaining," said the firm in a statement. They also sought to maximise views of the sea while blocking the sun.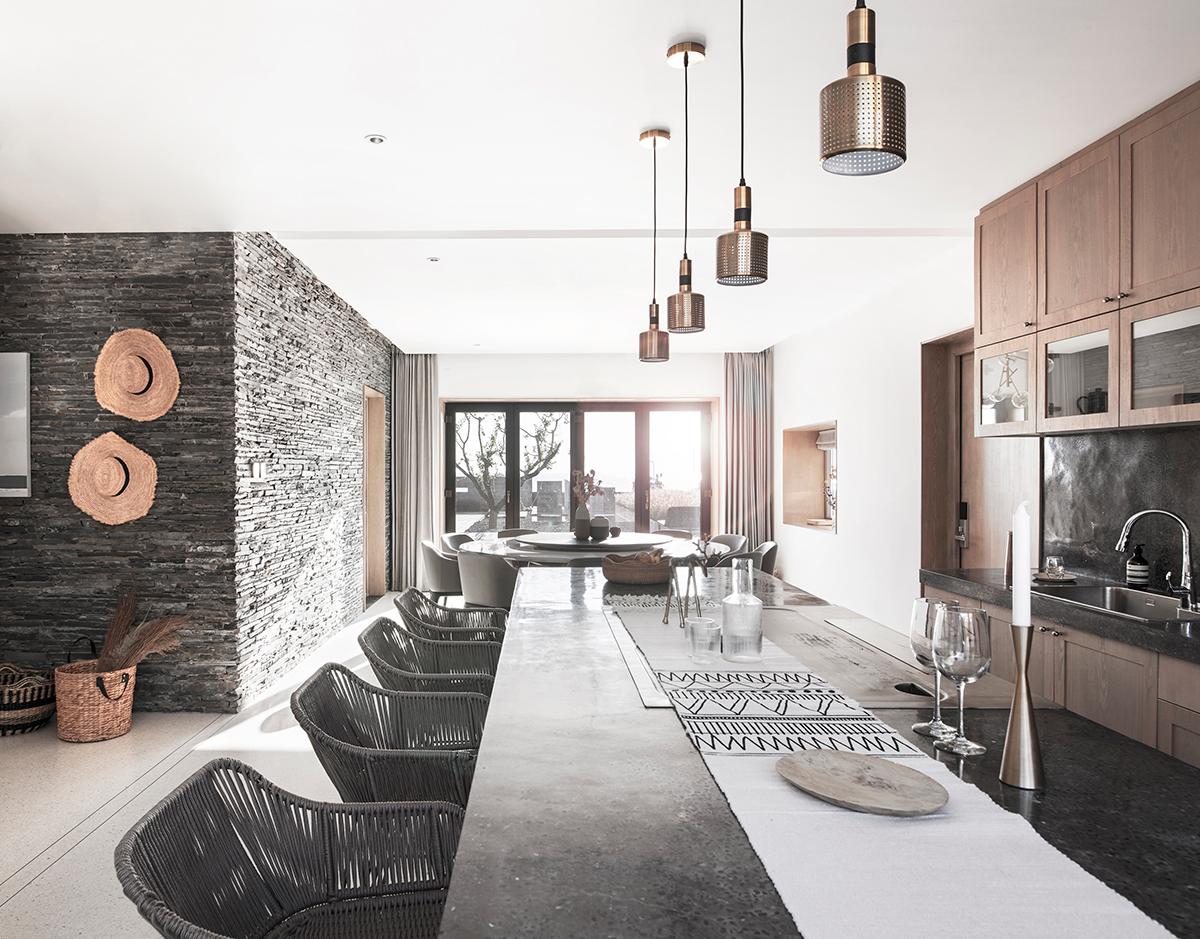 The resulting home minimises typical beachside elements such as wicker, rattan, and palettes of sand. Instead, a modern sculptural abode stands in its place, as much a part of the scenery as the waves crashing on the shore nearby.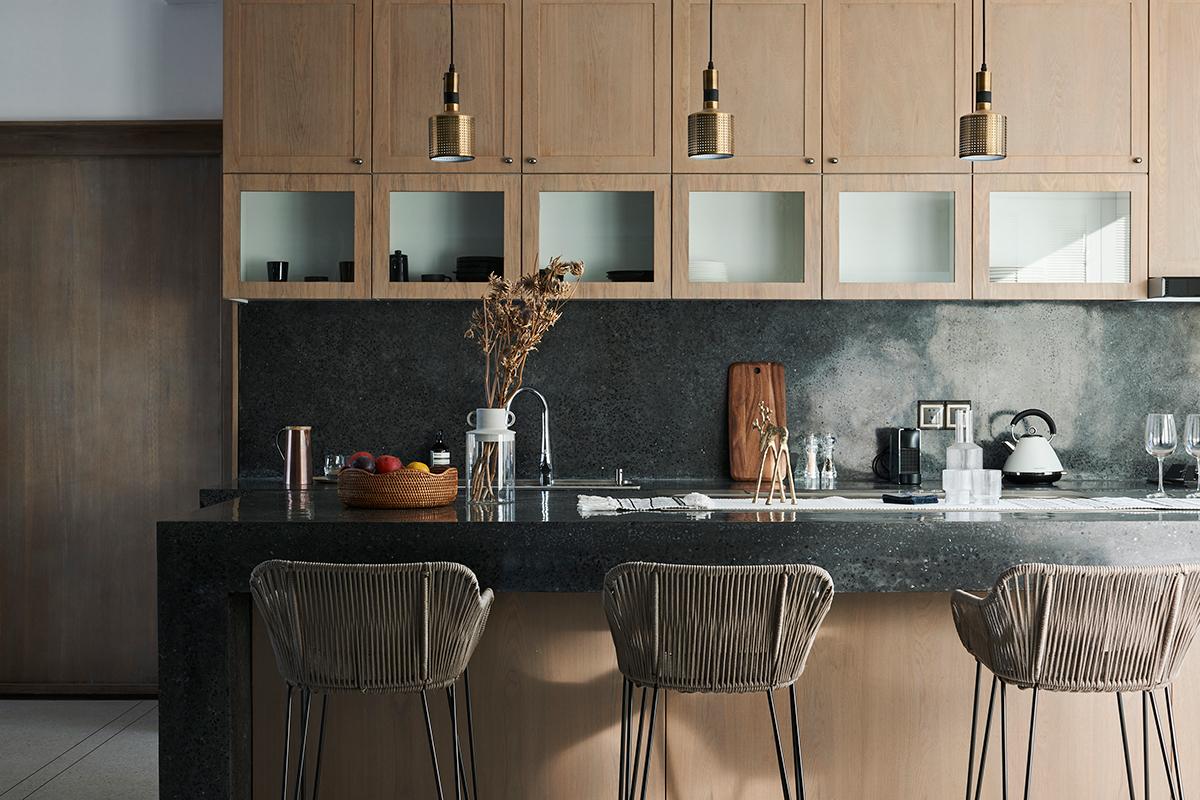 Strategically located windows – on every façade of the house – bring in views of the horizon, as well as that of the pitch-roofed chapel.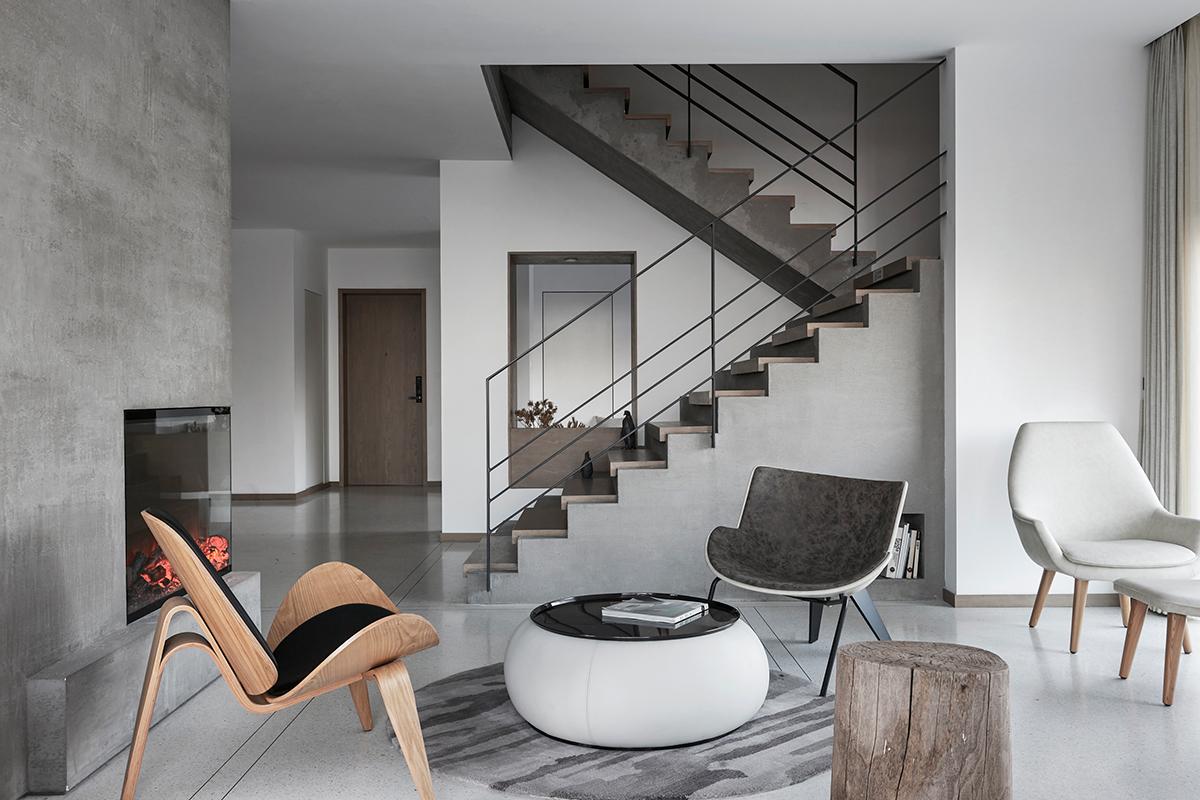 A contemporary palette of white, grey, stone, brass, with the intermittent wooden element in shelving and furniture, fill the space, as do light touches of colour – lavender, olive, and cream.
Locally sourced materials feature throughout the home, including the terrazzo flooring and pebble mosaic, while contemporary pieces furnish the various rooms.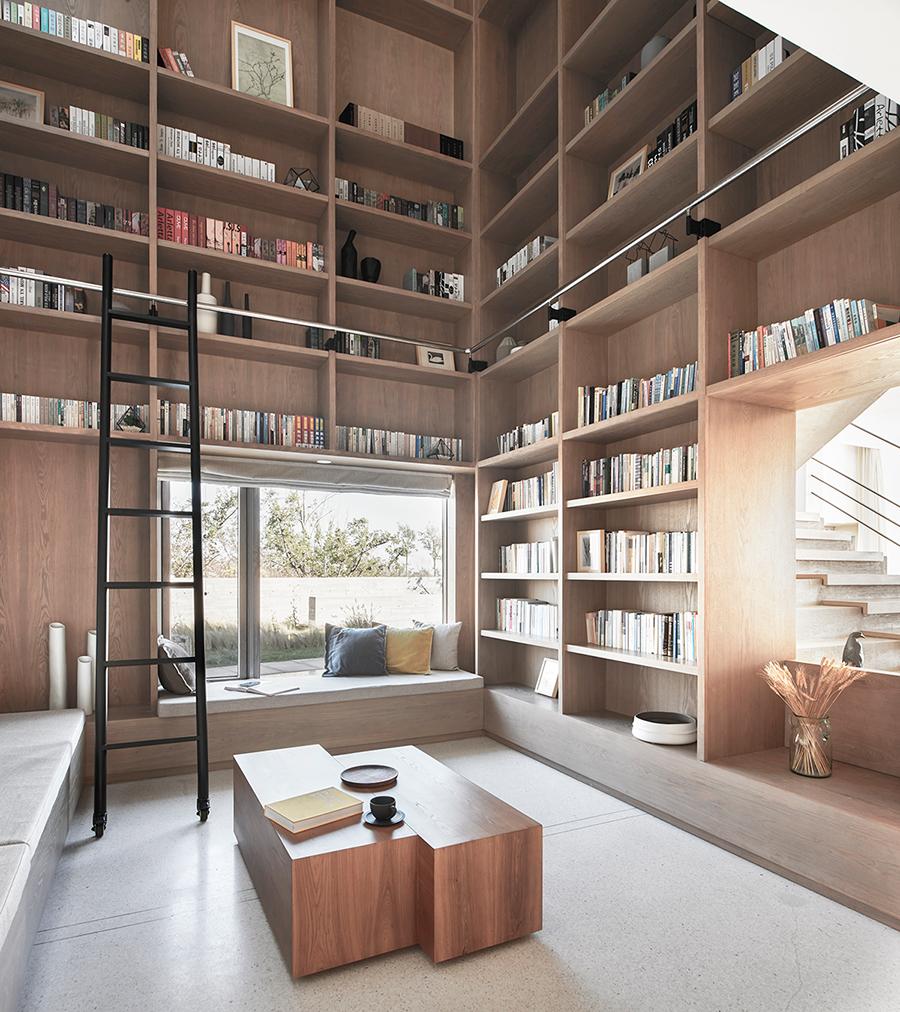 On ground level, the open-plan living areas provide spaces for communal gatherings and occasions for entertainment.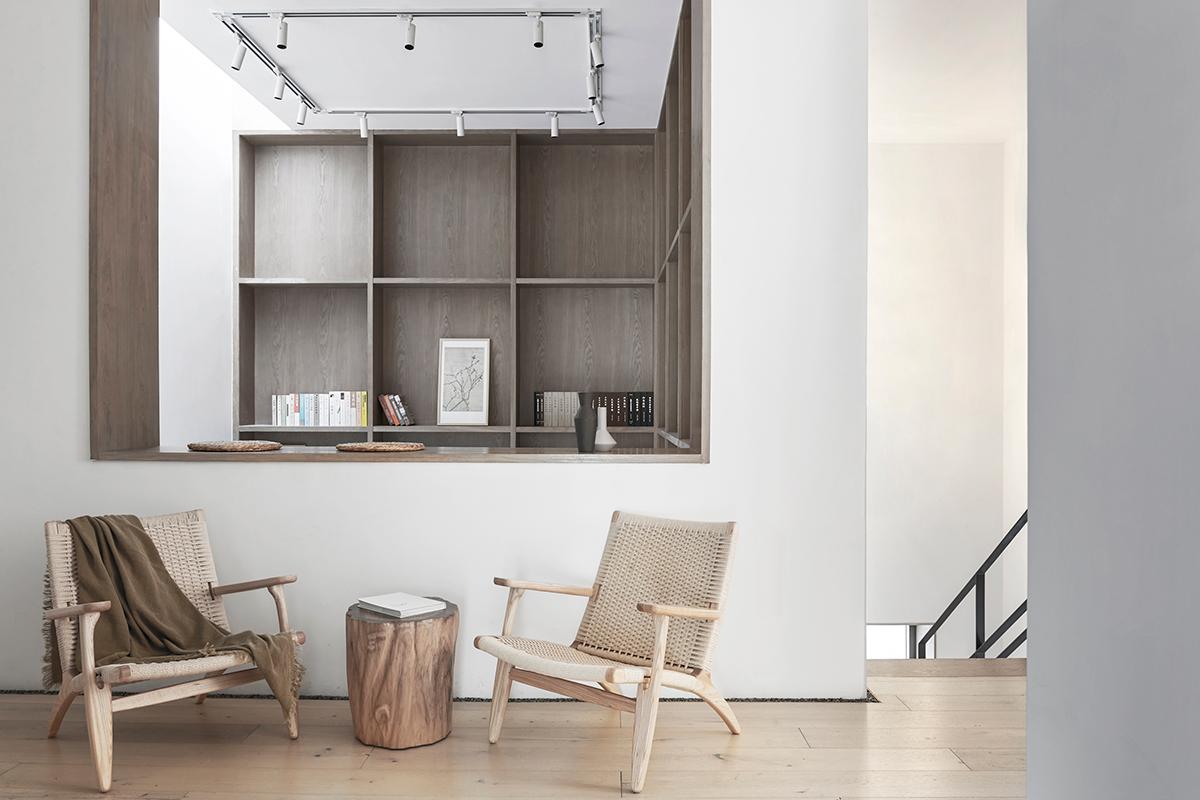 The full-height living room creates a sense of volume and spaciousness, further accommodating views of the sea and sky outside.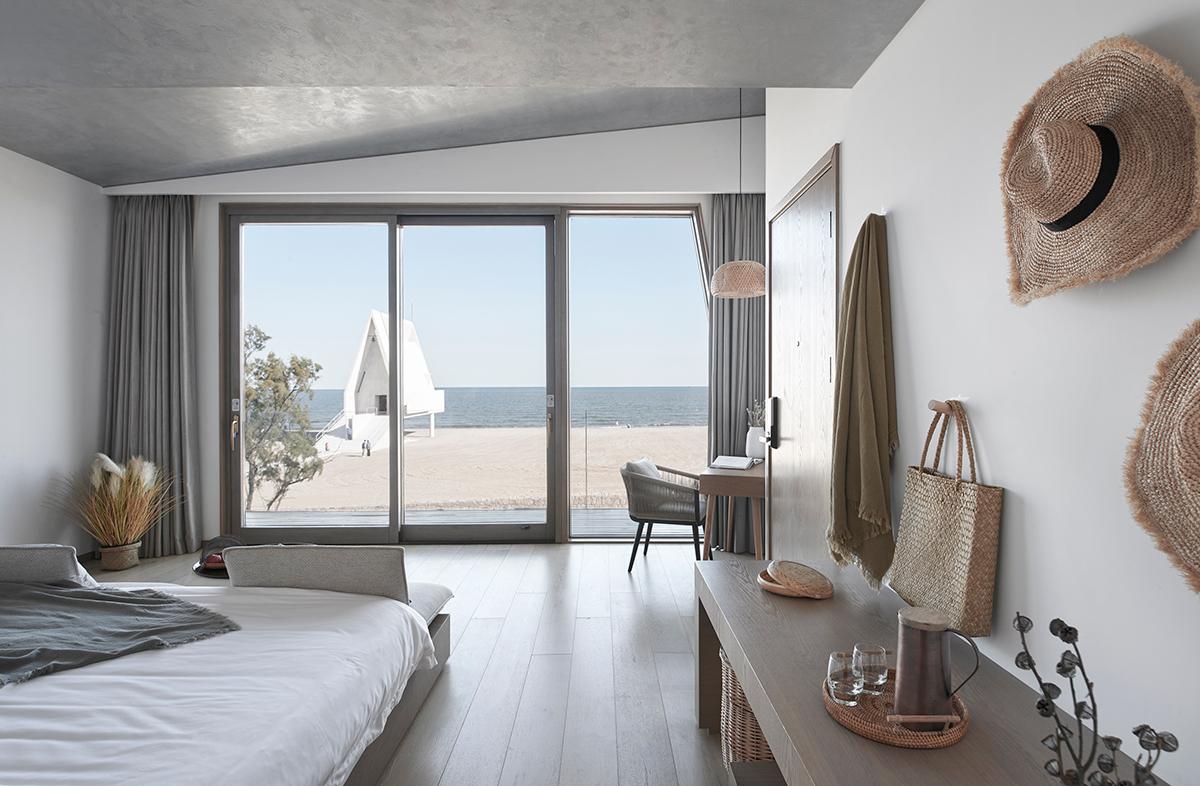 A semi-outdoor vestibule, kitchen, dining room and library also find home on the ground floor. The various living spaces are oriented to face the outdoor garden.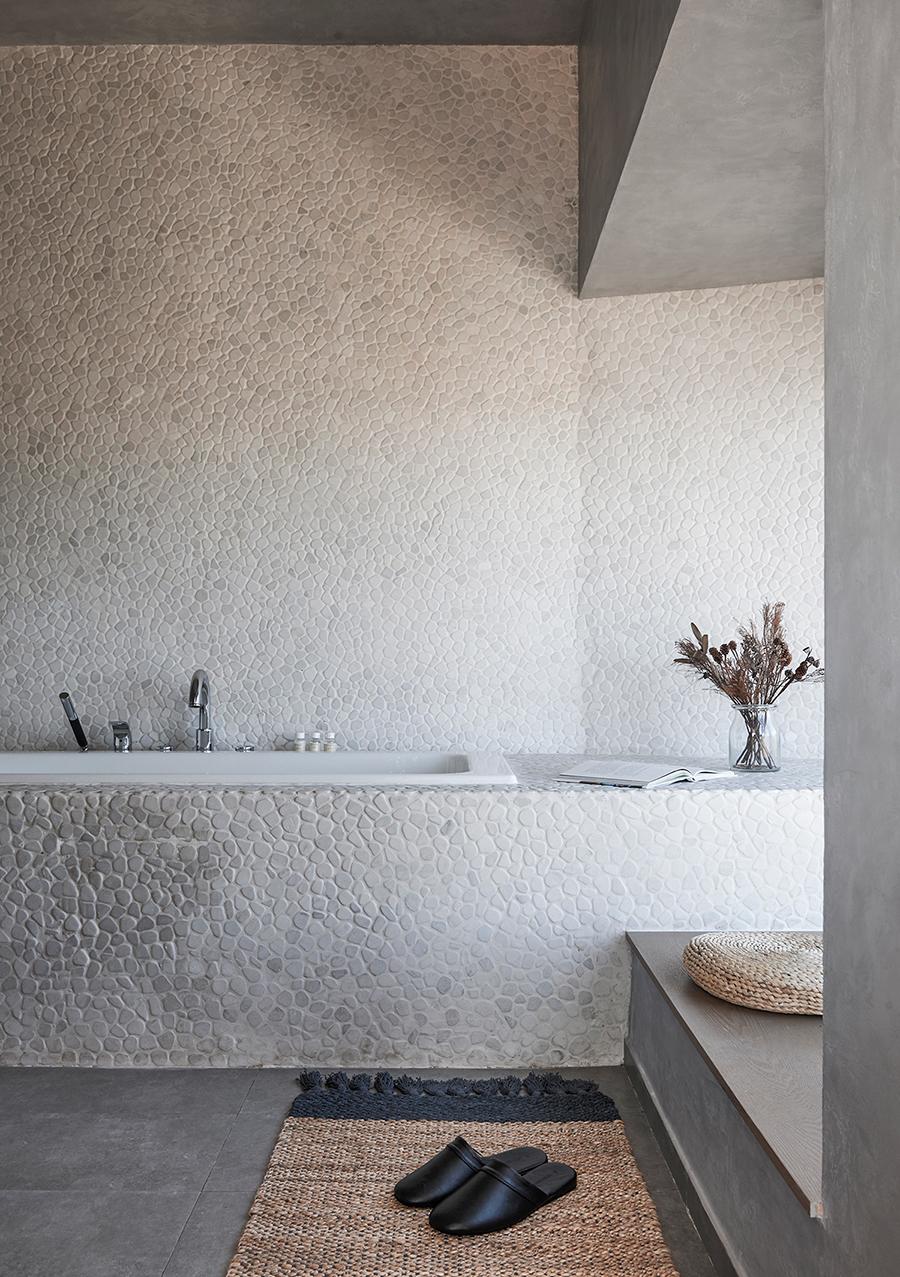 The library, with full-height shelving accessible through a built-in ladder, also features skylights and calming vistas of the beach.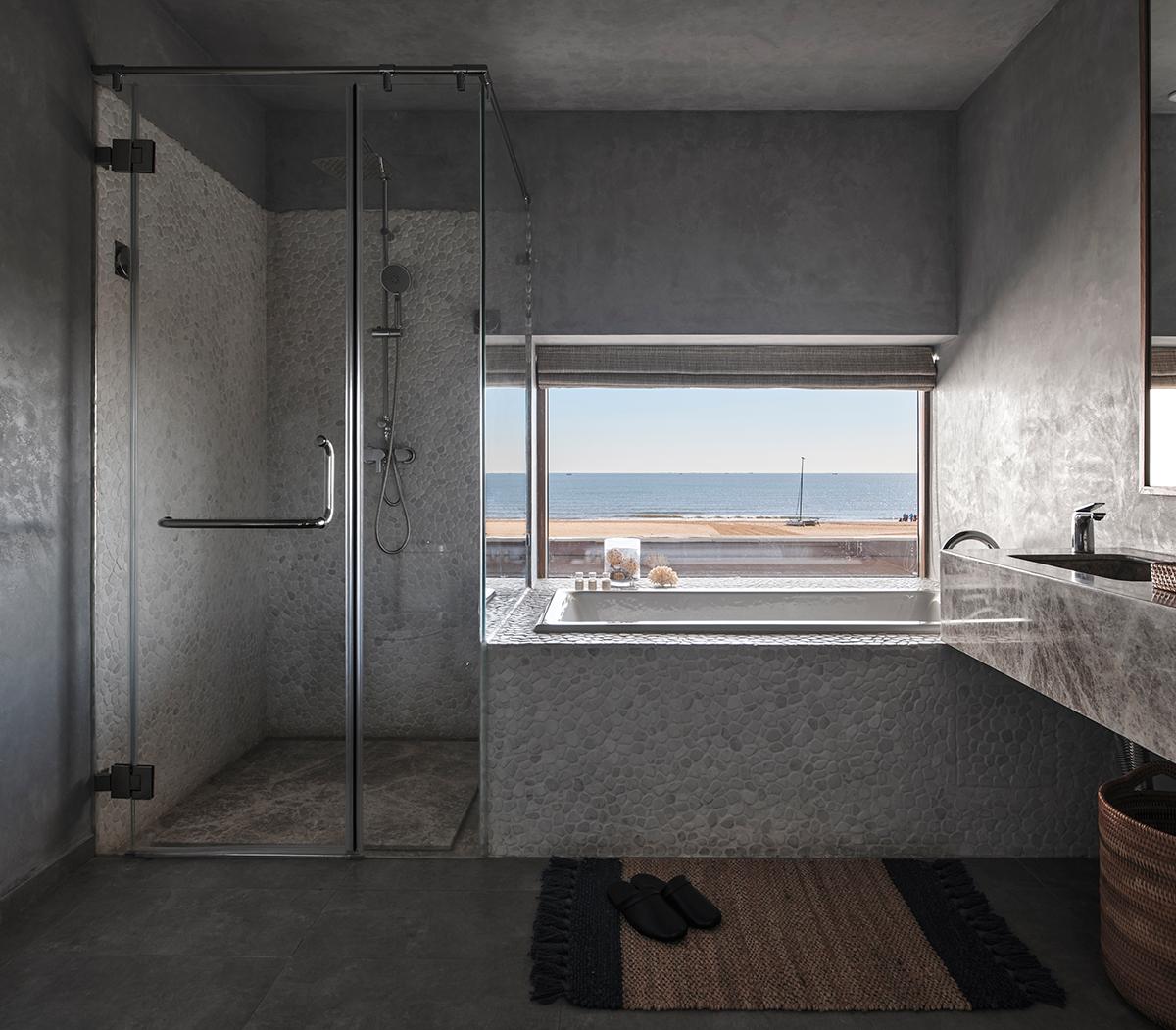 Upstairs are four bedrooms, each with either massive window views of the ocean, or balcony perches from which to enjoy the views.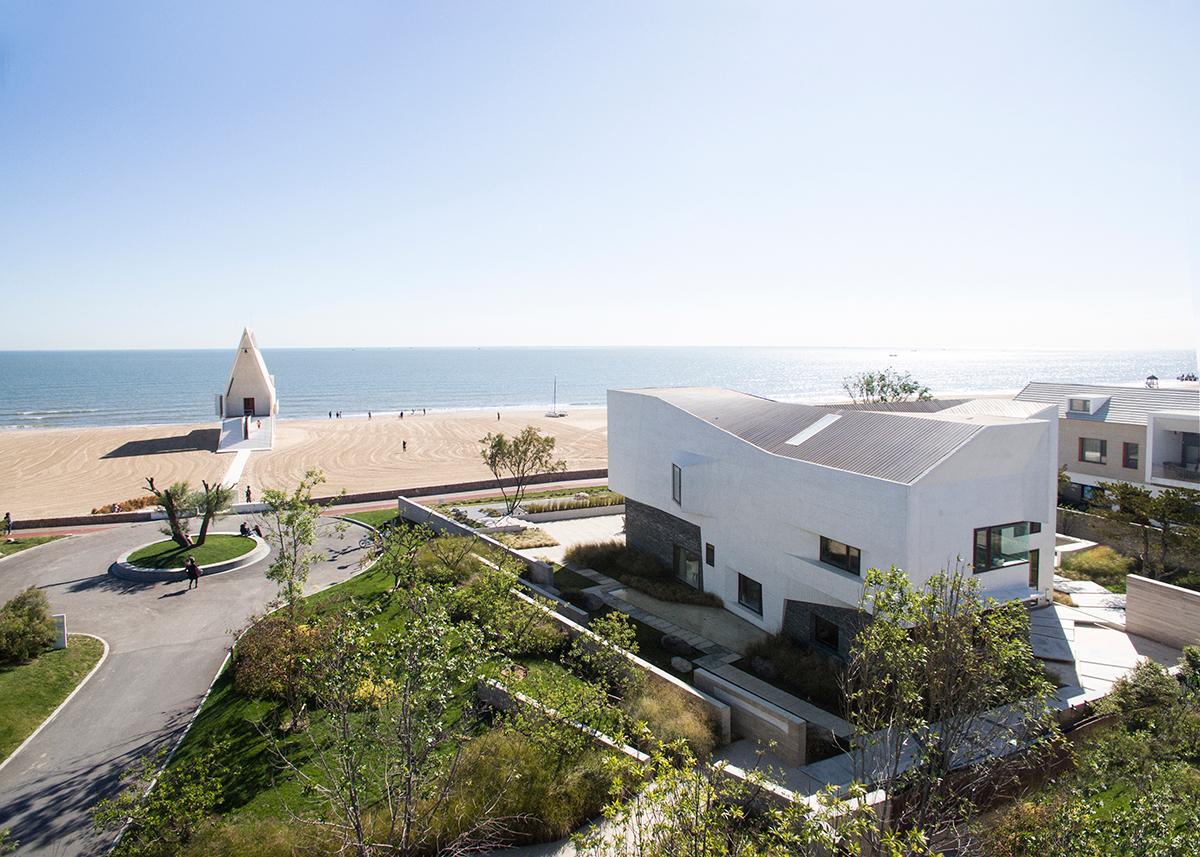 Photography by RUIJING Photography, courtesy of META Project
See more: How an abandoned beachside shed turned into a nautical-themed summer home