Stepping into Tarlan Amigh's home is a little like falling down the proverbial rabbit hole.
You're instantly swept up in a carnival of riotous colours, patterns and artworks that might have been at odds with one another in any other abode, but under Tarlan's tasteful watch, they each have their own place.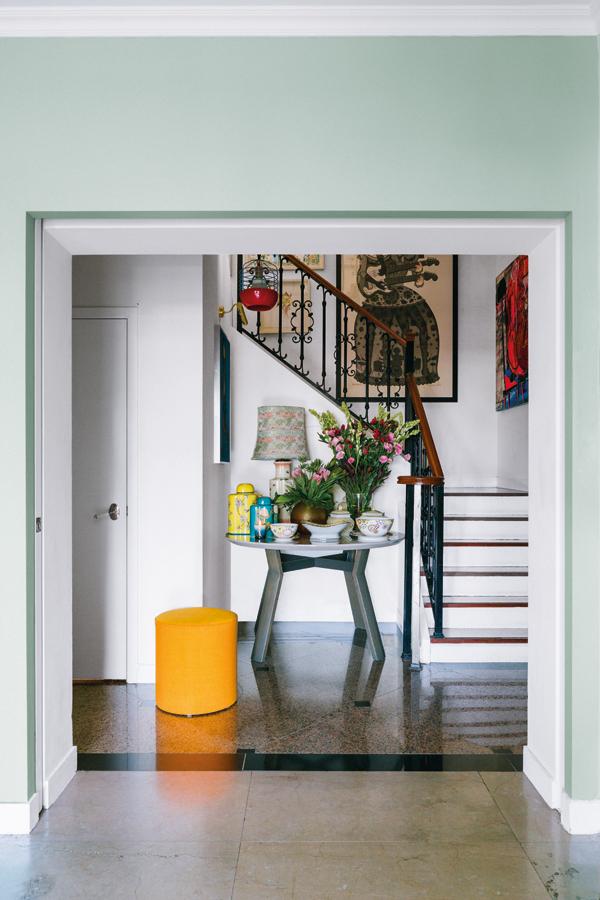 Artworks, ceramics, and a sculptural lighting piece are perfectly set against sea foam-hued walls in one area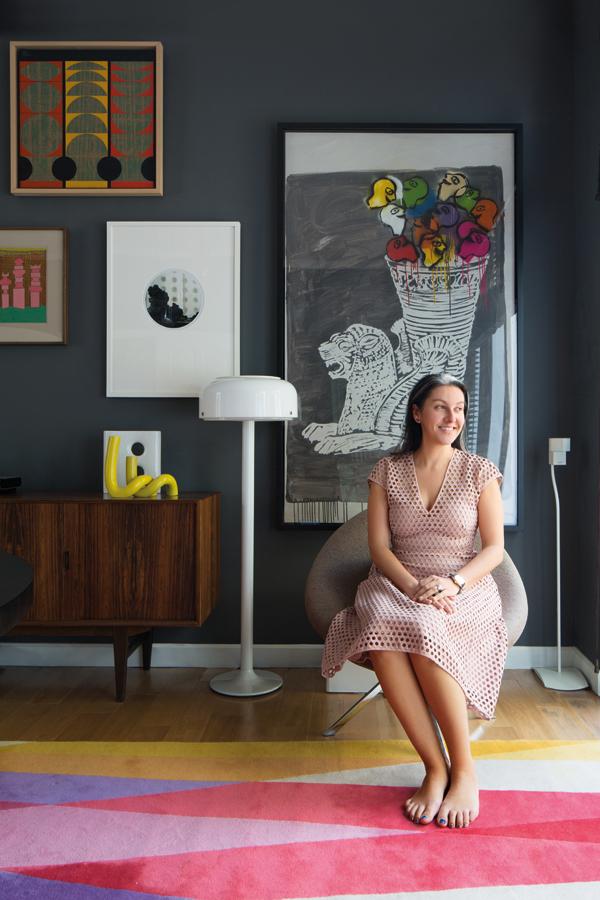 Tarlan Amigh at home
I don't think too much about how it's going to fit in," she says, citing second-hand and vintage boutiques, online shops, Ikea and Facebook as a few of the sources for her home's eclectic furnishings. I love foraging," she says. If I had more time, it would be my life."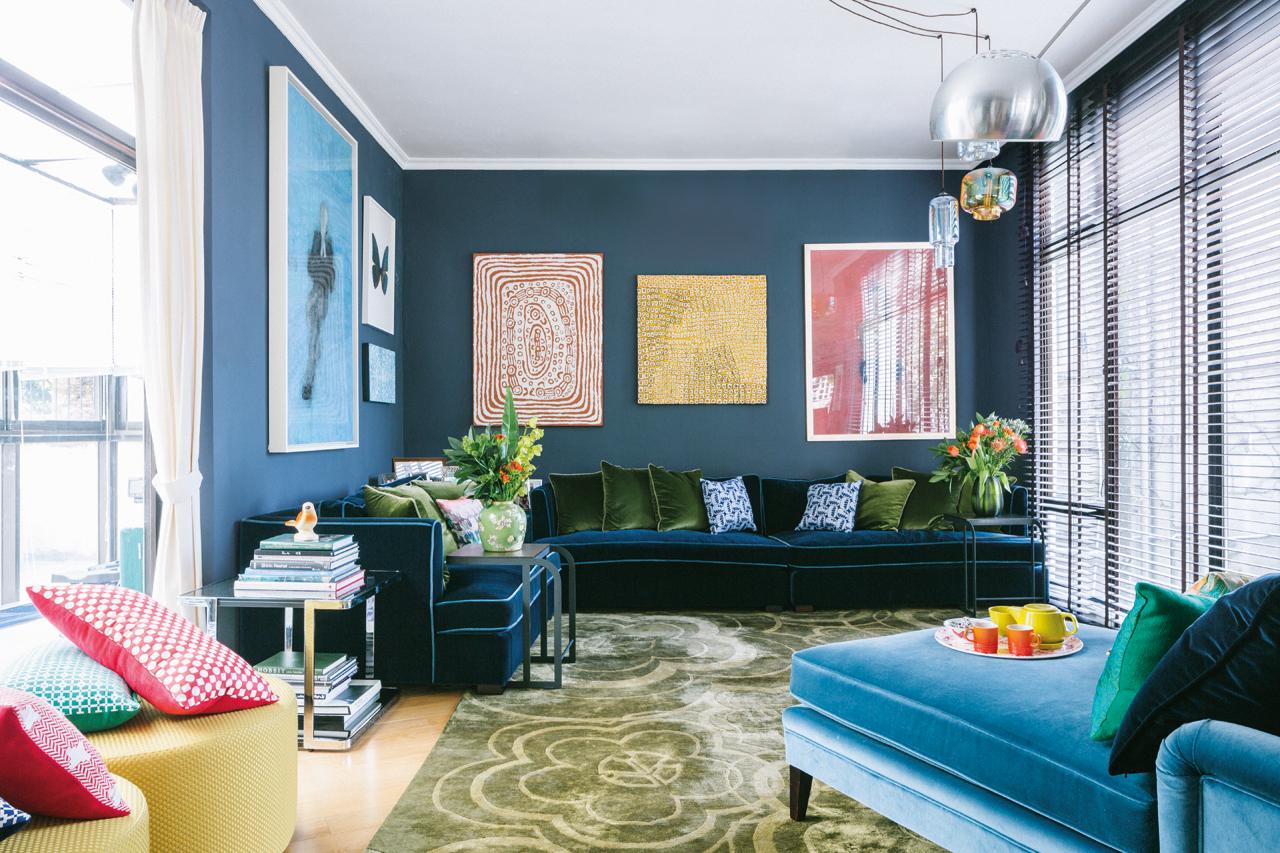 The velvet upholstered sofa and lounge were designed by Tarlan's friend, an elegant addition to the punchy living room
Tarlan credits much of her taste to her mother, who was an accomplished seamstress and studied Ikebana; she filled the family home with such treasures as traditional Persian carpets, brass platters and trays, and blue crystal. Tarlan's parents originally emigrated to her native Australia from Iran in the 1970s. As her mother didn't speak any English at the time, she turned to art and design as a means of expression and connection. My mum was always quite creative and stylish," says Tarlan. I was brought up in a creative environment. As a child, I remember seeing her do all that."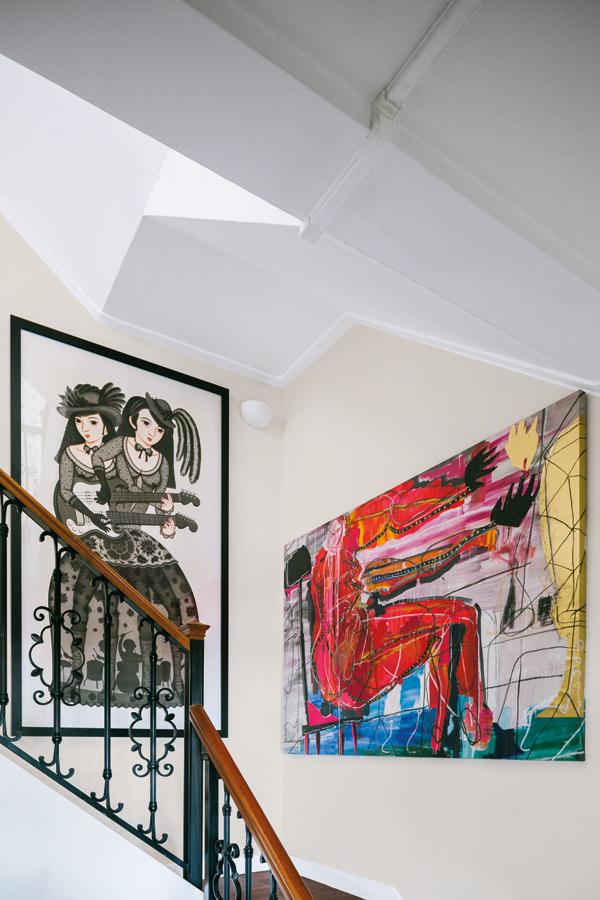 Rockoco, by local artist Wilson Shieh, hangs in the stairwell – specially loaned to Tarlan by the artist – next to Desire, by Shohei Takasaki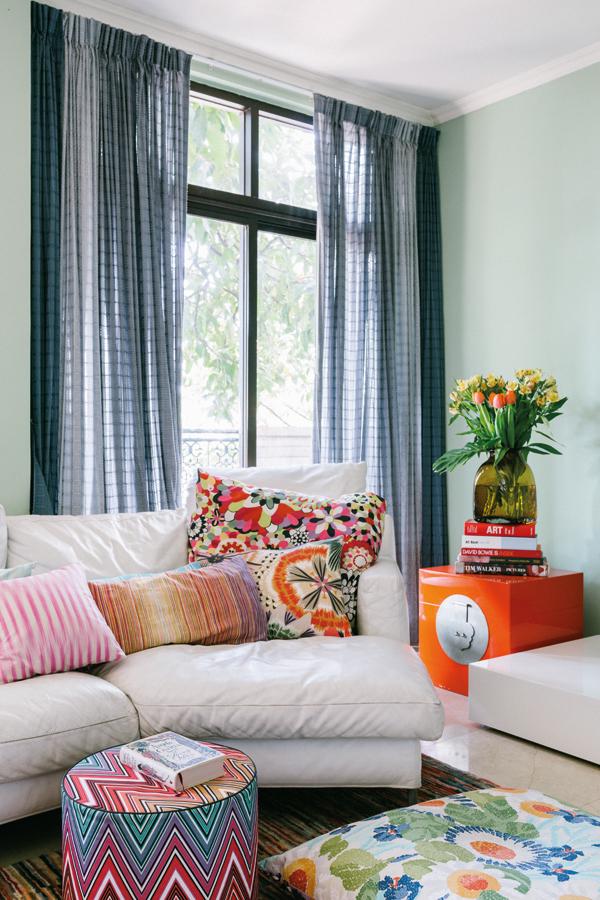 Colourful Missoni Home and Smith & Coates cushions add vivacity to the white Harry sofa by B&B Italia
Wander through the rooms of Tarlan's home and you'll find Italian sofas mingling with colourful crockery and paintings by international and local artists. I really like to support Hong Kong artisans, as I feel like Hong Kong is my home," she says. Tarlan also often paints the walls herself, using hues ranging from quirky sea-foam green and butter yellow to more modest blue-grey and classic white. I need colour and pattern," she declares.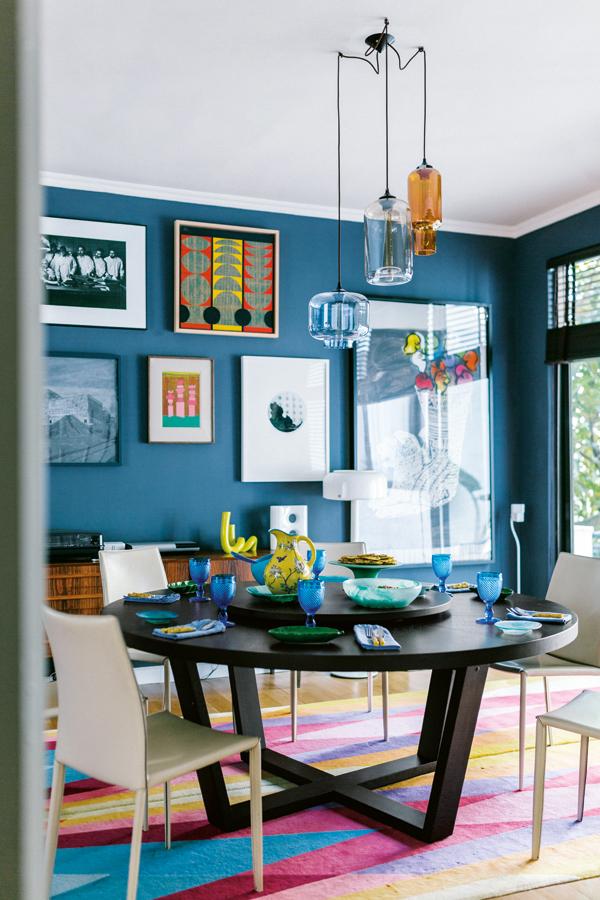 A Maxalto table sits on top of the colourful New Zealand wool rug designed by Tarlan
A lot of the furniture and accessories, meanwhile, have been retained from previous homes. Every time we move, we somehow manage to make our things fit," she says – and that's quite a feat, considering that she and her husband have called Hong Kong home for over 18 years.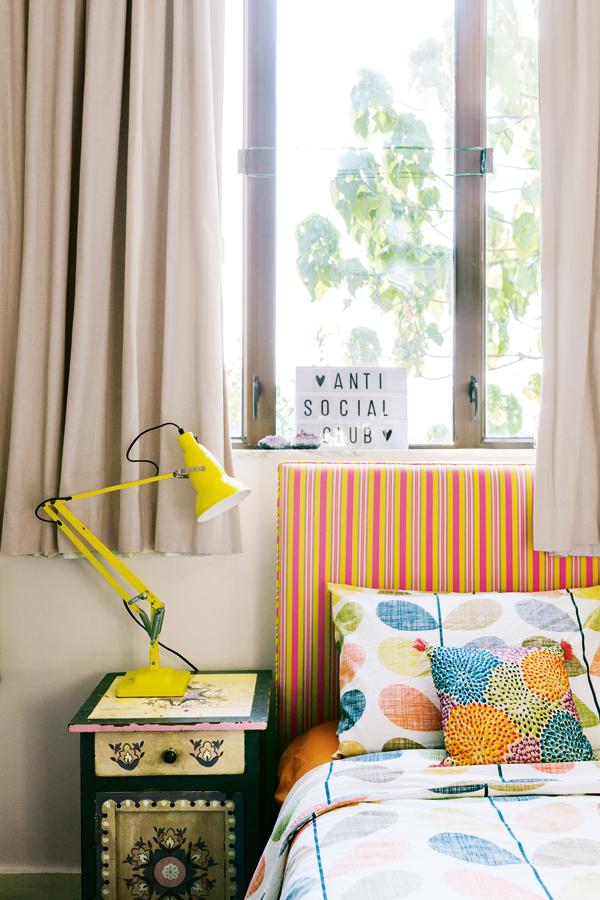 The children's bedrooms are playful, filled with colour and lively memorabilia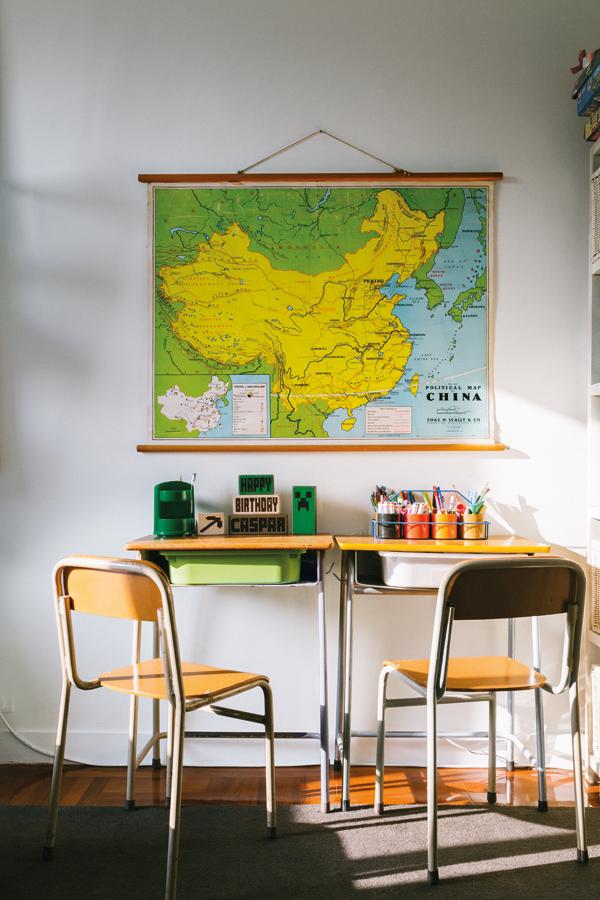 Throughout her time in Hong Kong, Tarlan has become a mother and has embarked on professional pursuits almost as varied as her furnishings, but always with a creative connection. Perhaps her love of beautiful objects is what drew her to these endeavours. But even with her array of projects, Tarlan always makes sure to spend plenty of time with family and friends.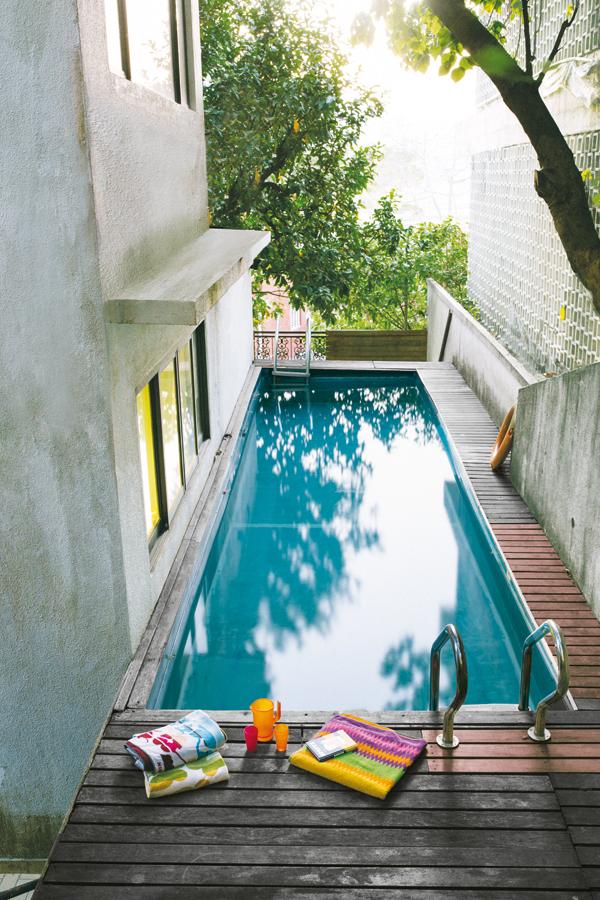 Tarlan's three children love to hang out at the pool, while below, two metal-frame rocking chairs from Lane Crawford make for good outdoor seating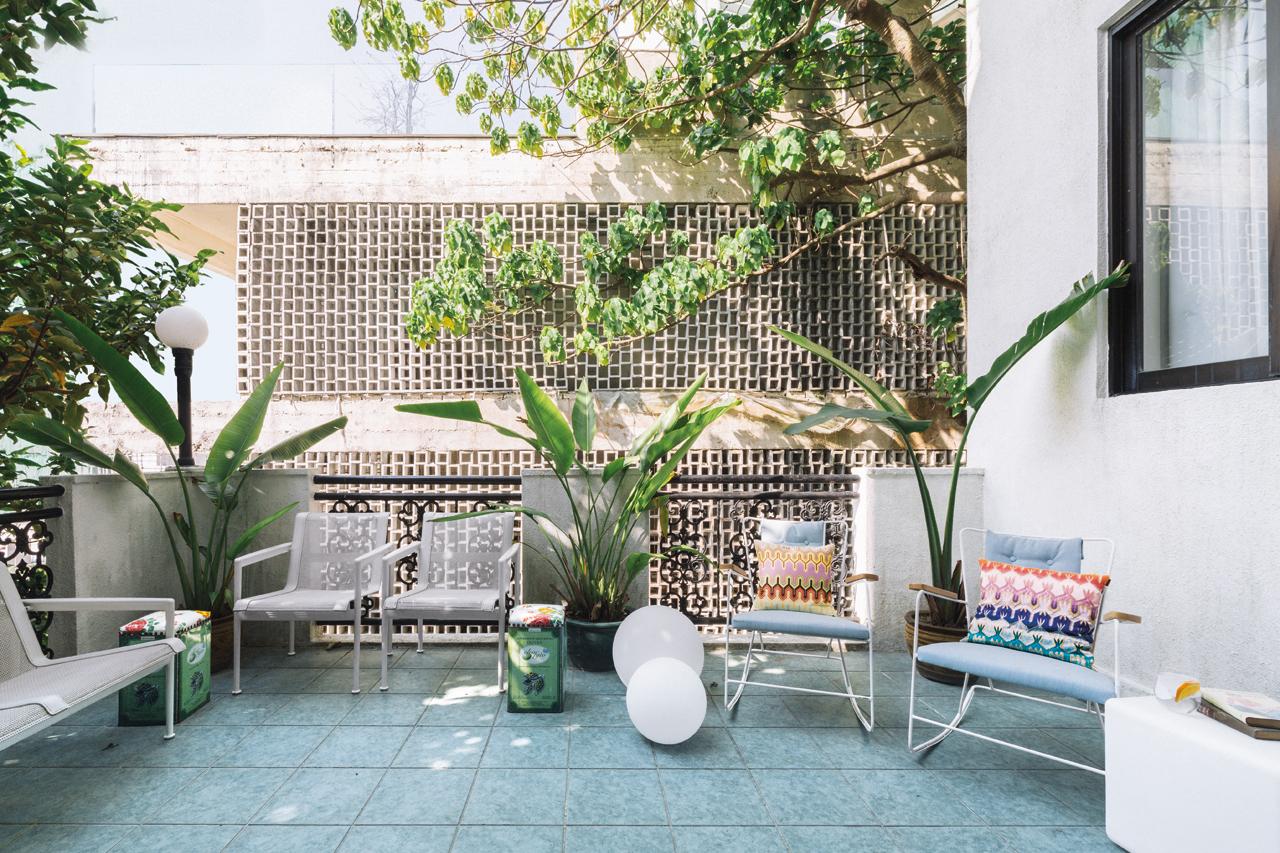 Even when it isn't a special occasion, her home is always lively. Friends and their kids pop over for play dates," she says. I love a busy house. I like the chaos – I love people coming and going."
As her children grow up, creativity has become another bonding activity for the family. Tarlan's teenage daughter, in particular, has taken an interest in crafts and has even requested to redecorate her room. Perhaps in future, Tarlan's children will carry their mother's love of design forward – just like she did with her own mother.
For more home tours and interior inspiration, visit our Homes tag.