Ease, quietness and a sense of serenity – these are just a few of the qualities that are often sought after when it comes to creating a dream retirement home.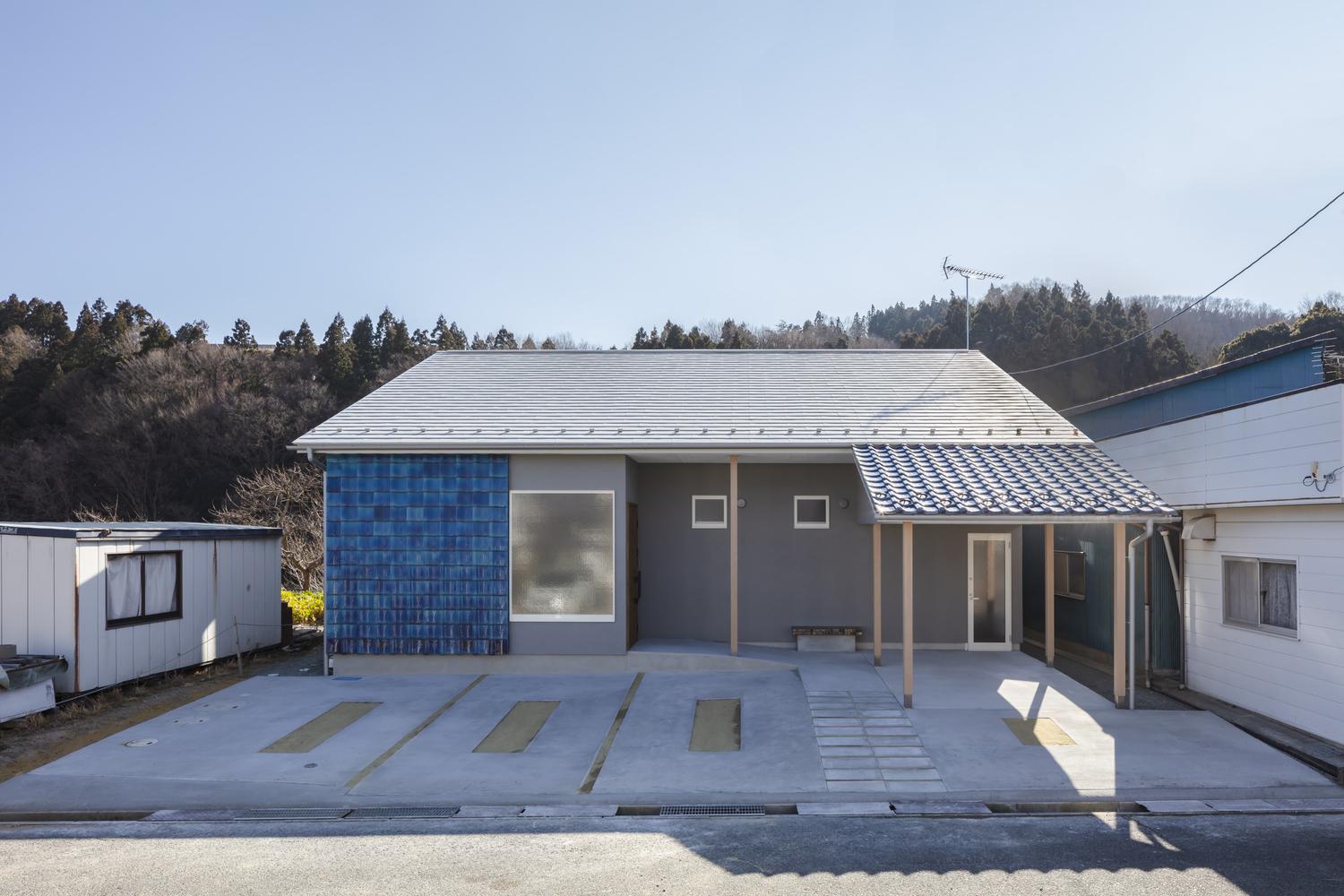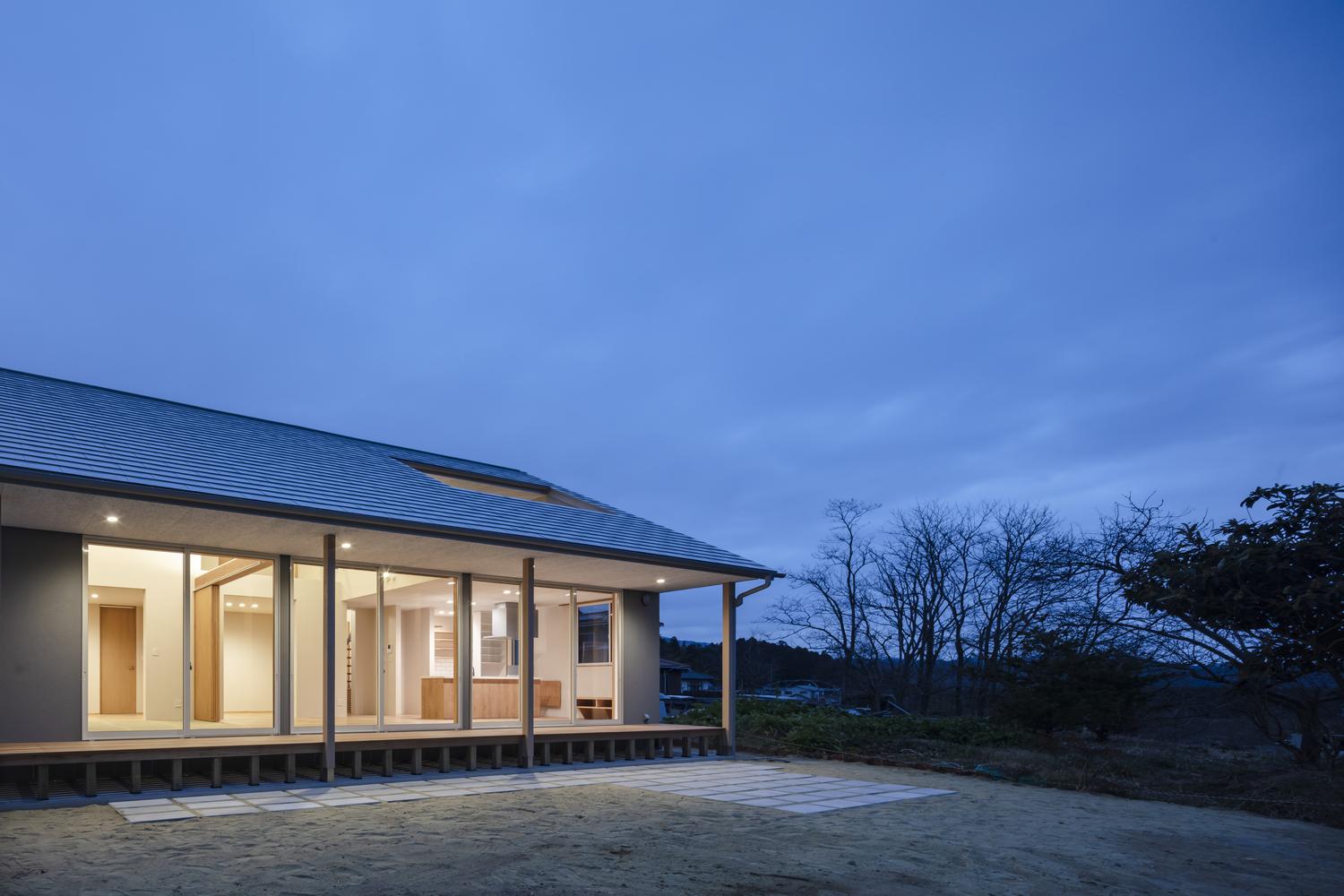 For this Japanese couple in their sixties who reside within this 1,474sqft two-storey home located in a quiet area of Fukushima, Japan, however, they had one more plea for the team at Ogawa Nishikori Architects whom they tasked to refurnished their home: they missed the special sense of belonging and surrounding natural landscape of their former residence, and they wanted to transport that same emotive quality into their new home.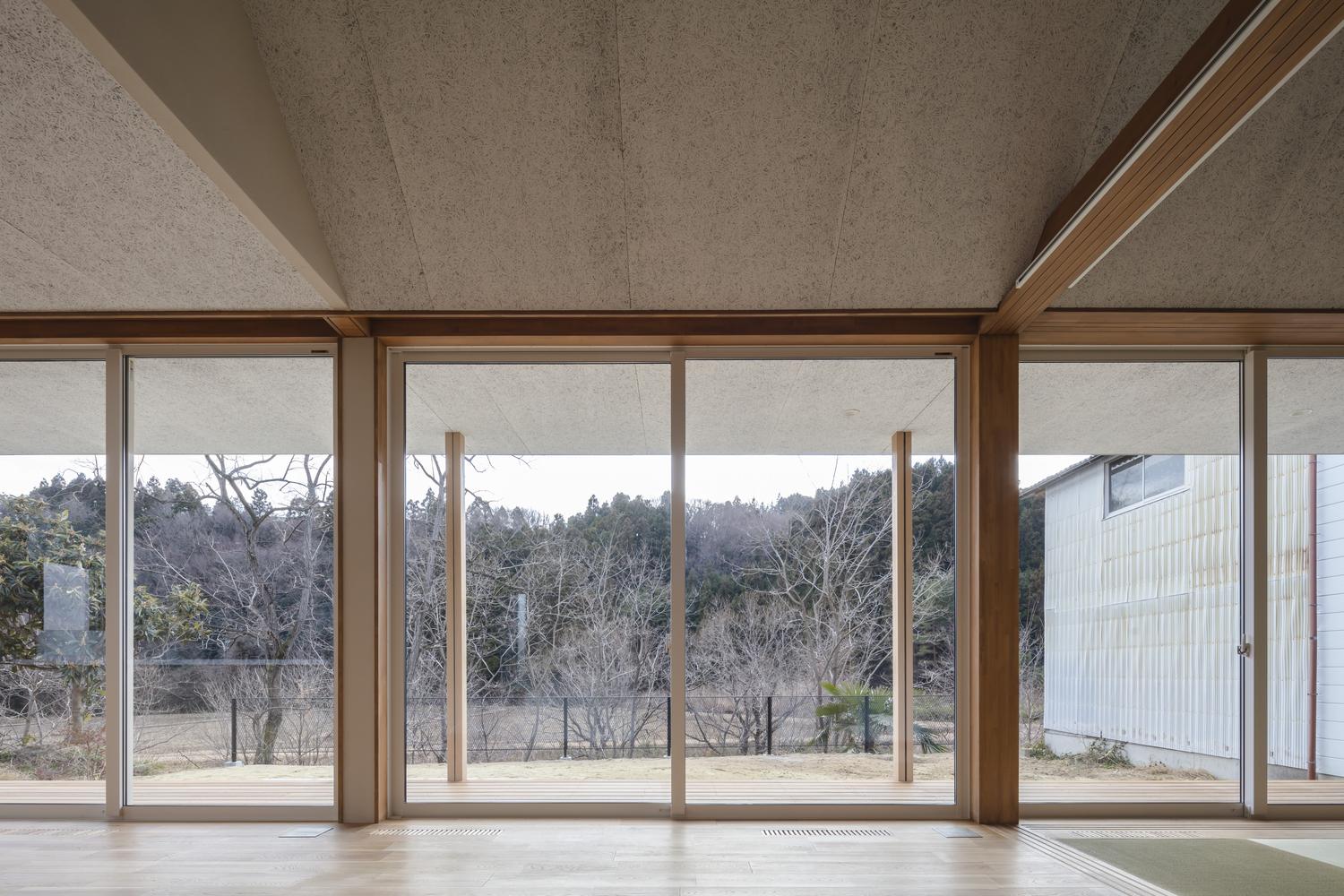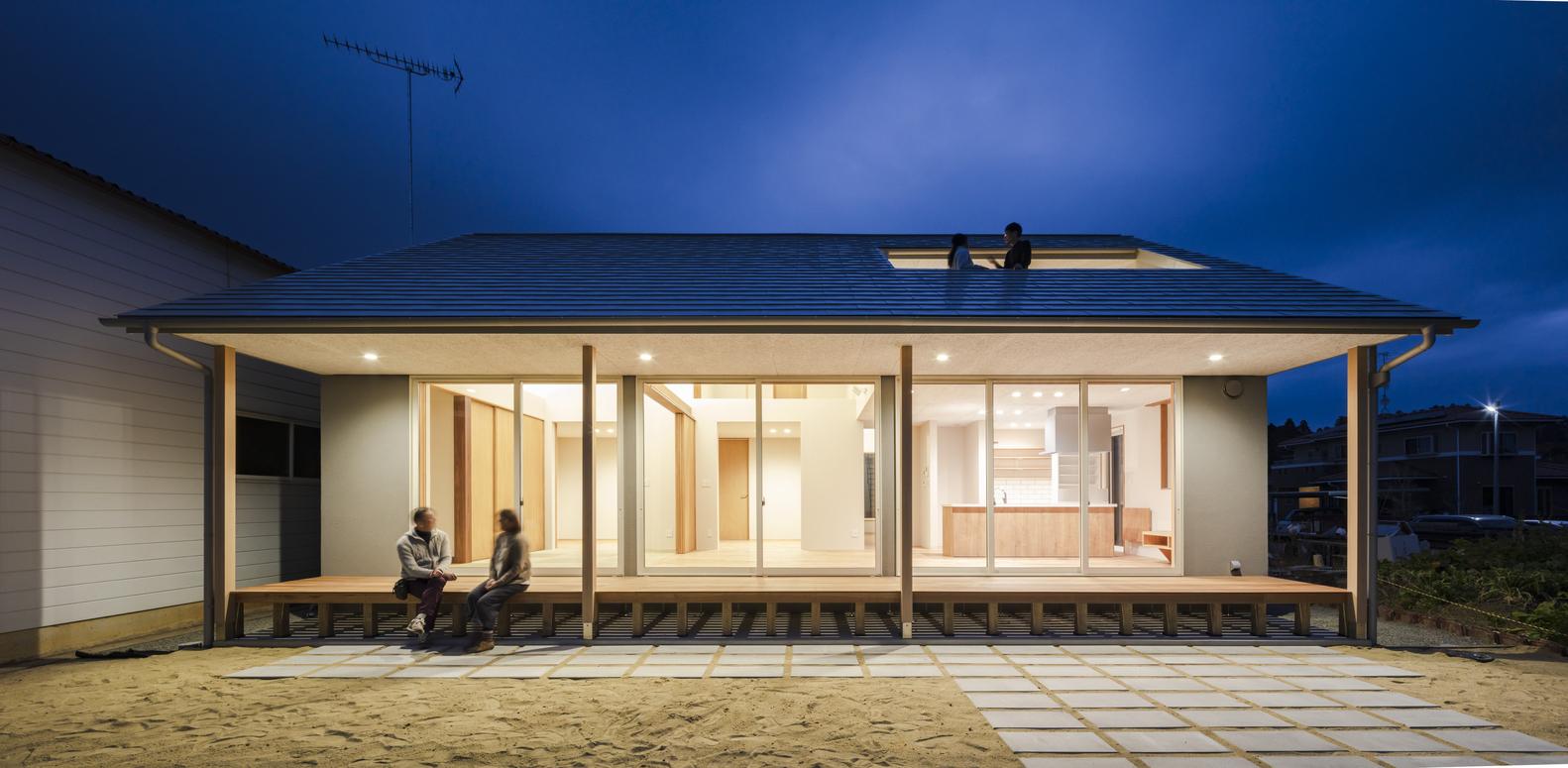 Albeit difficult, it was a request that the team was committed to satisfying in this home that the couple's children visited every weekend, and in which the couple would spend the rest of their lives.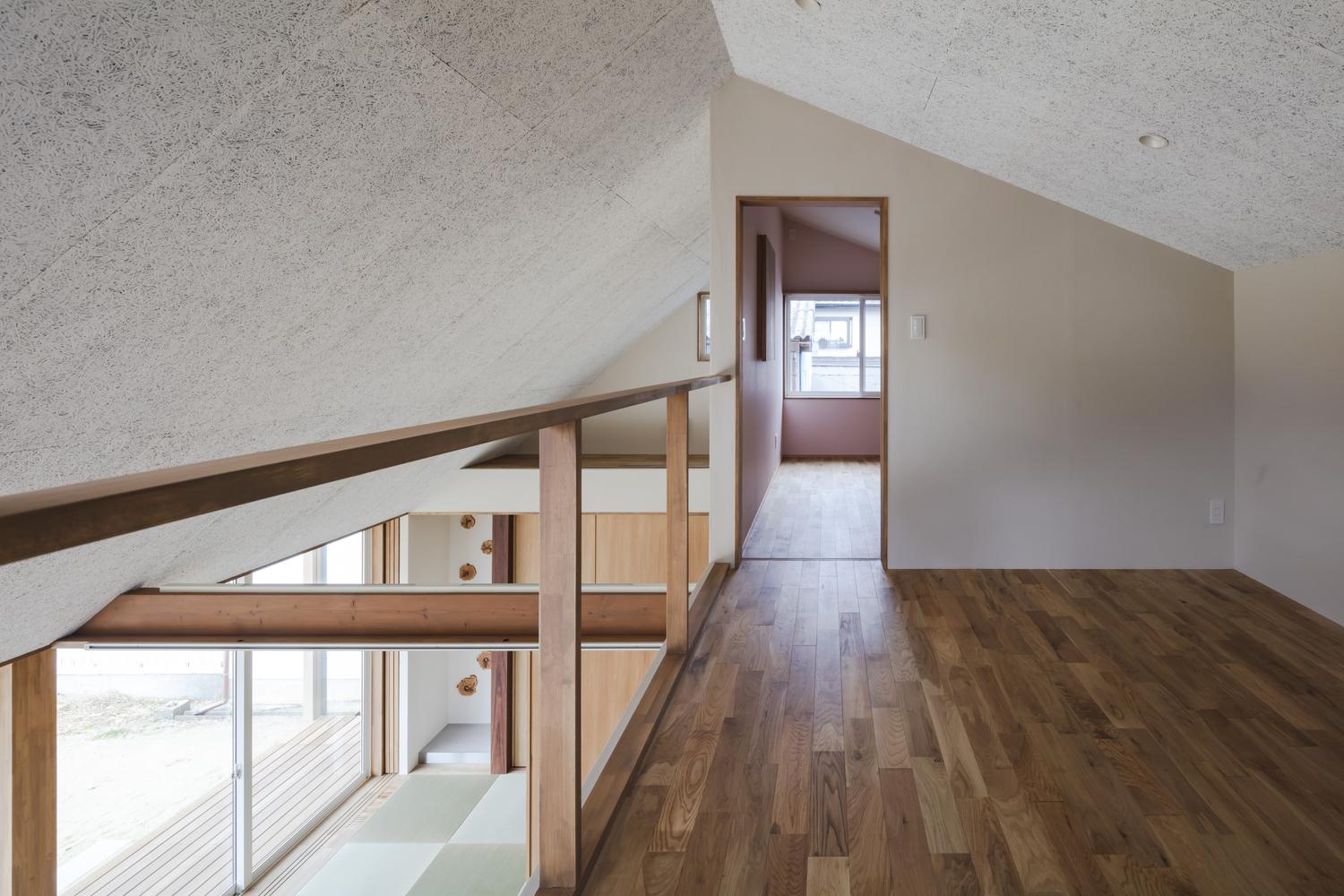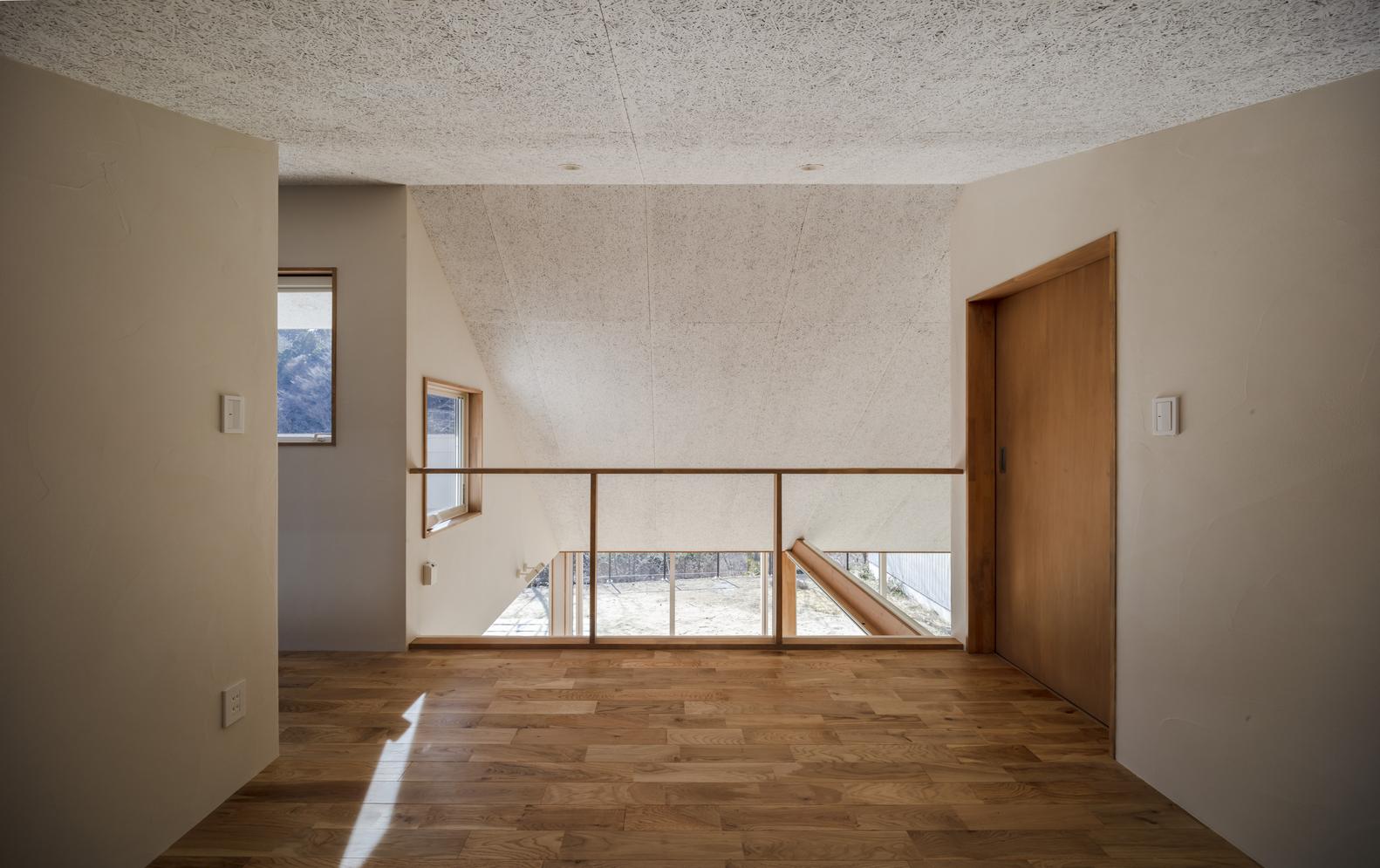 As such, the vision for the project was rooted in the decision to recreate various visual elements and memorable fragments from the old house and meld them into the new design.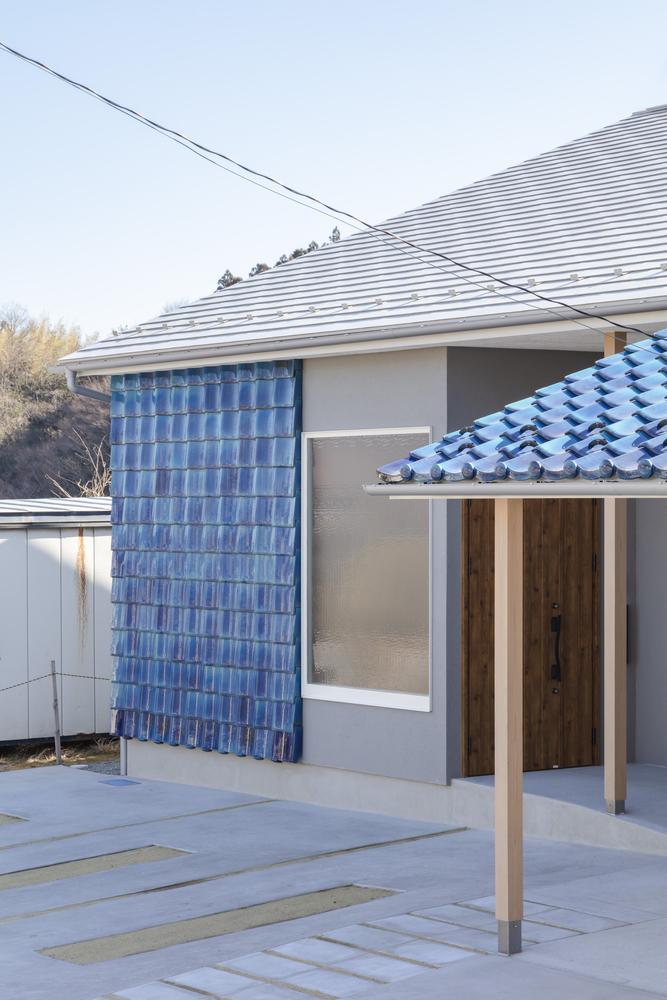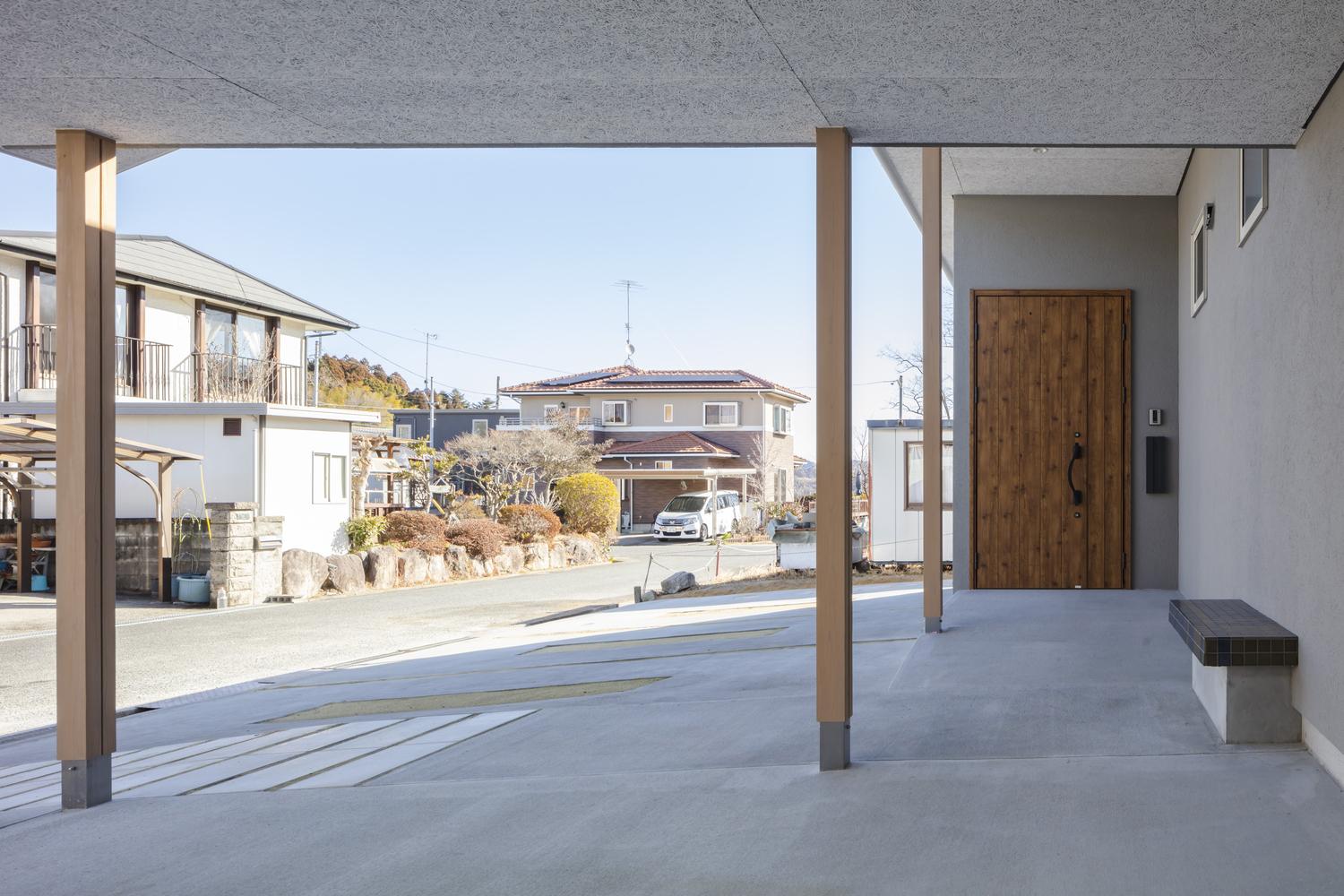 An example is the original turquoise tiled roof that was the owners' favourite element from the old house; the same tiles are now being reused for entrance walls and roofs of the garage.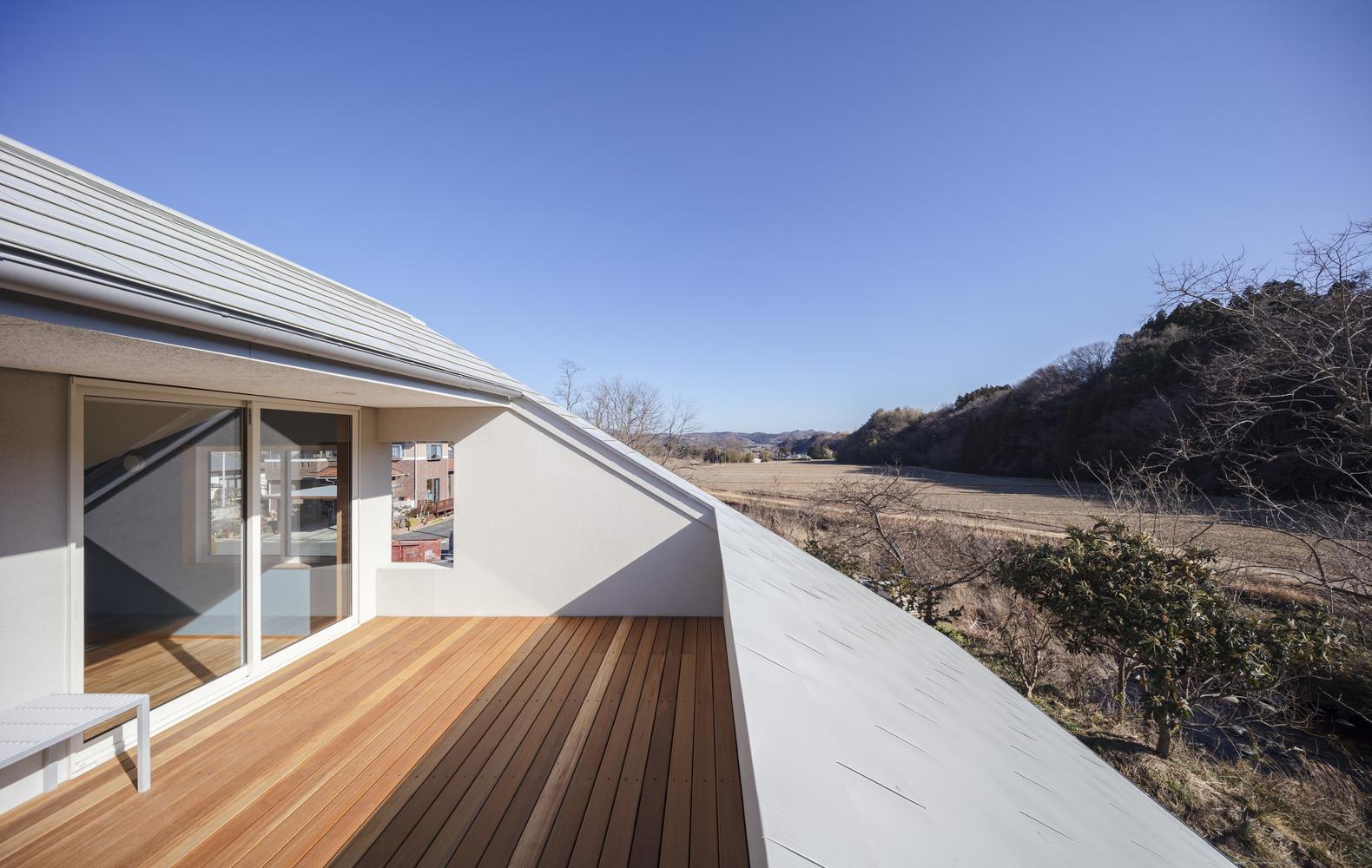 Among the couple's favourite things to do is to head up to the south-facing rooftop terrace and quietly enjoy the changing four seasons of Fukushima. The designers therefore transformed the terrace into a quaint dining area, as well as building in multiple large floor-to-ceiling windows so that the homeowners can enjoy the surrounding natural scenery even when doing housework, eating or spending time with family and friends.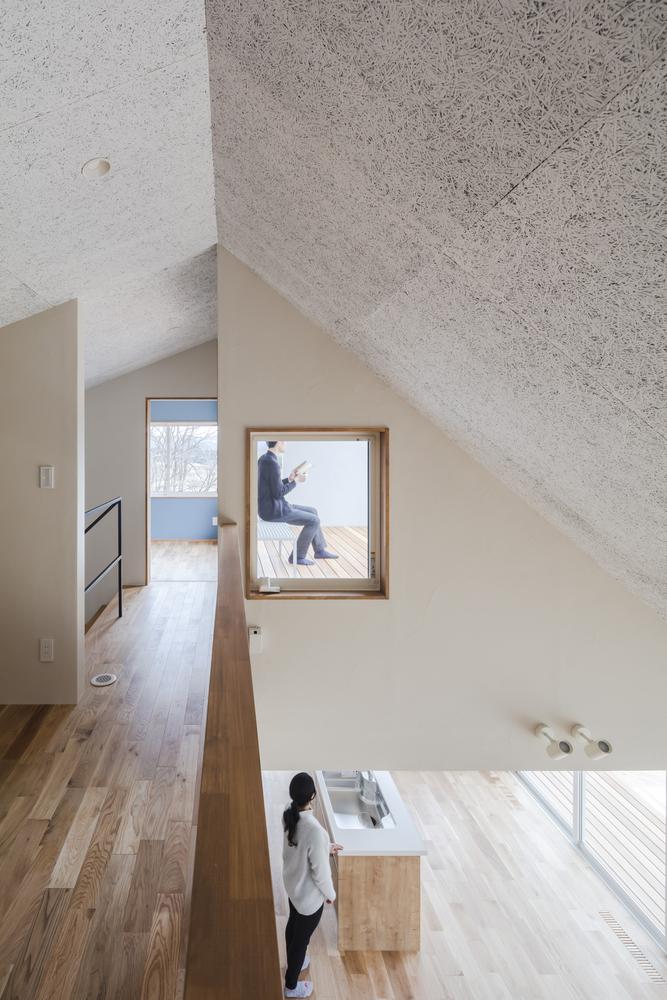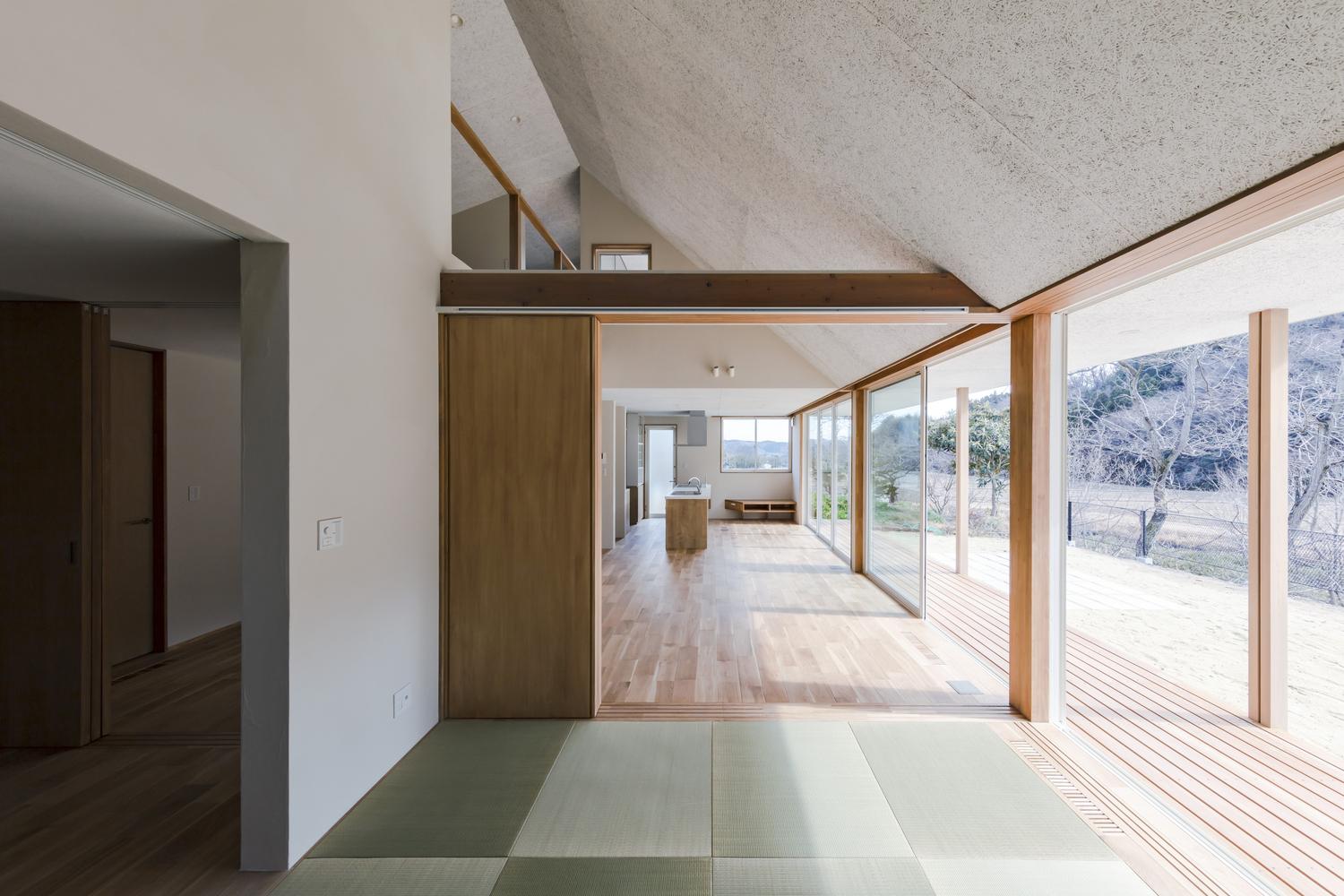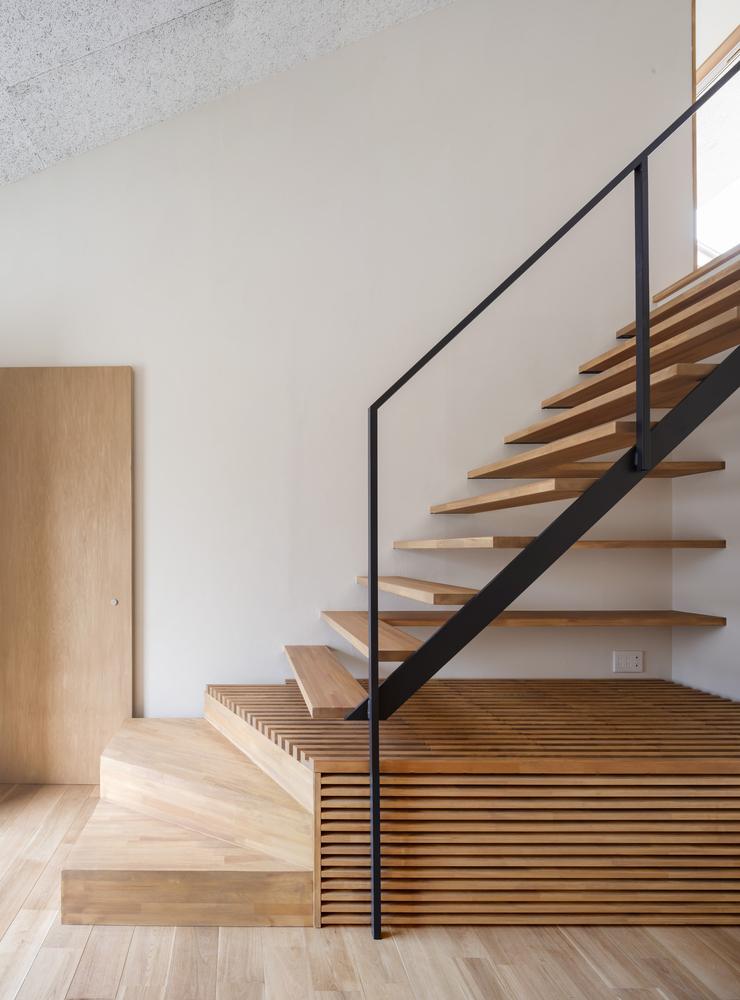 The team at Ogawa Nishikori Architects thus creates a space that combines the physical elements of the site with the emotional needs of the occupants, creating a new modern home for the owners that still retains the same familiar atmosphere that makes them feel right at home.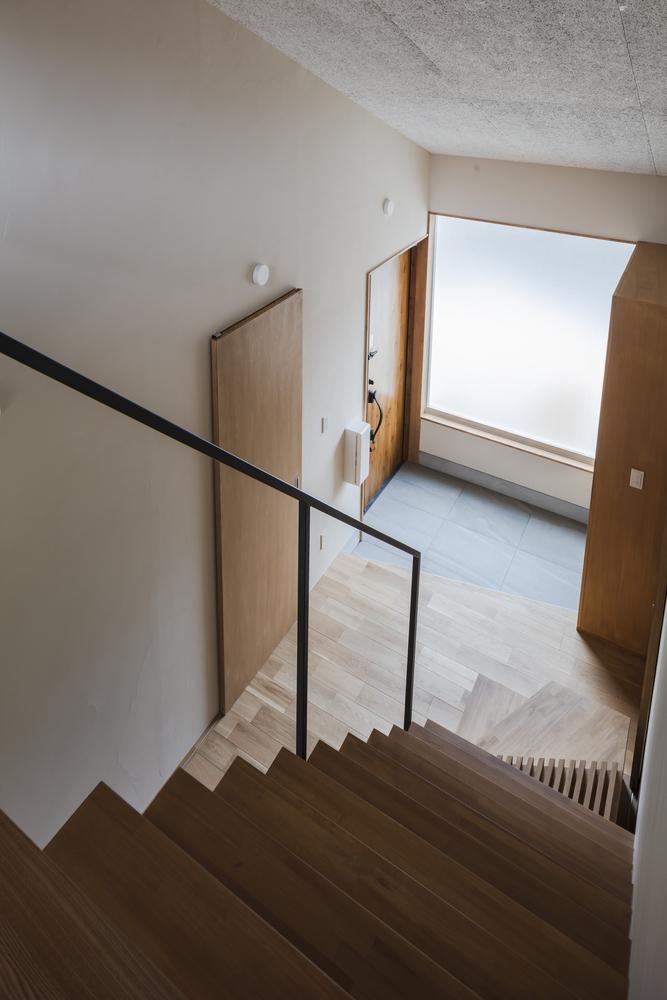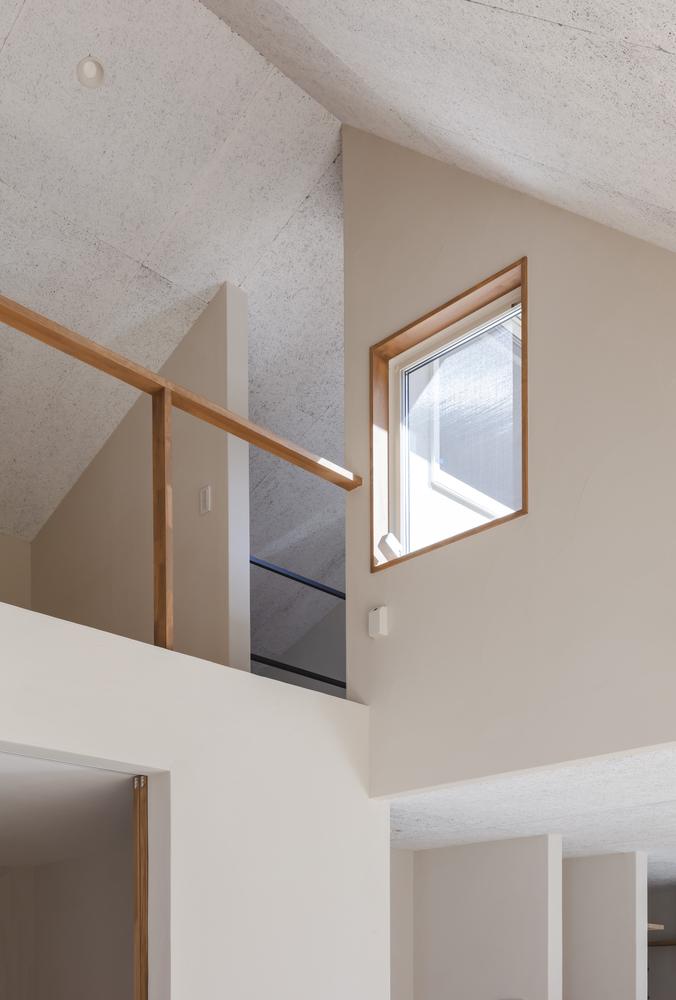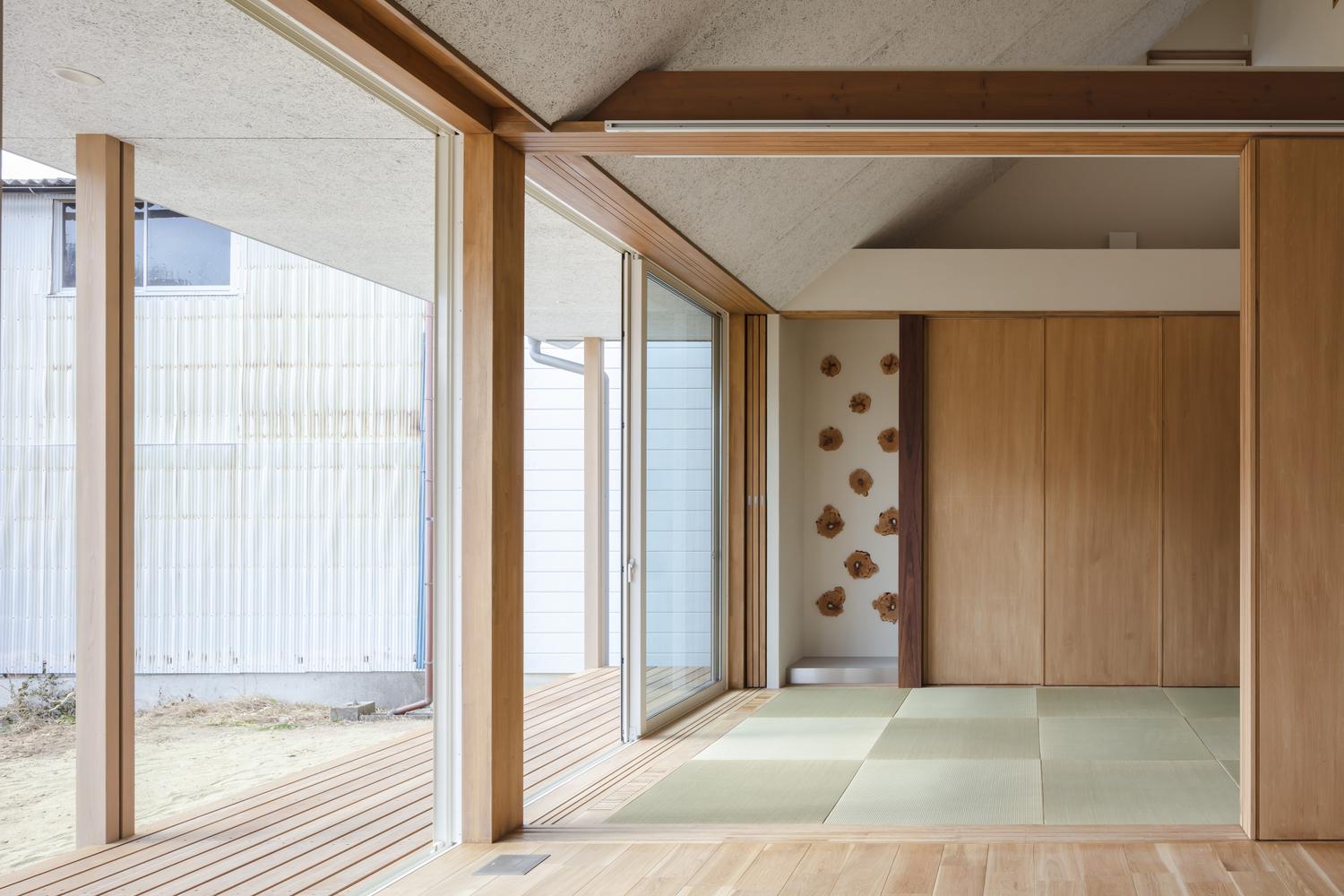 Photography by Nao Takahashi