A 40-year-old Swiss barn in the woodlands of Zurich gets a new lease on life.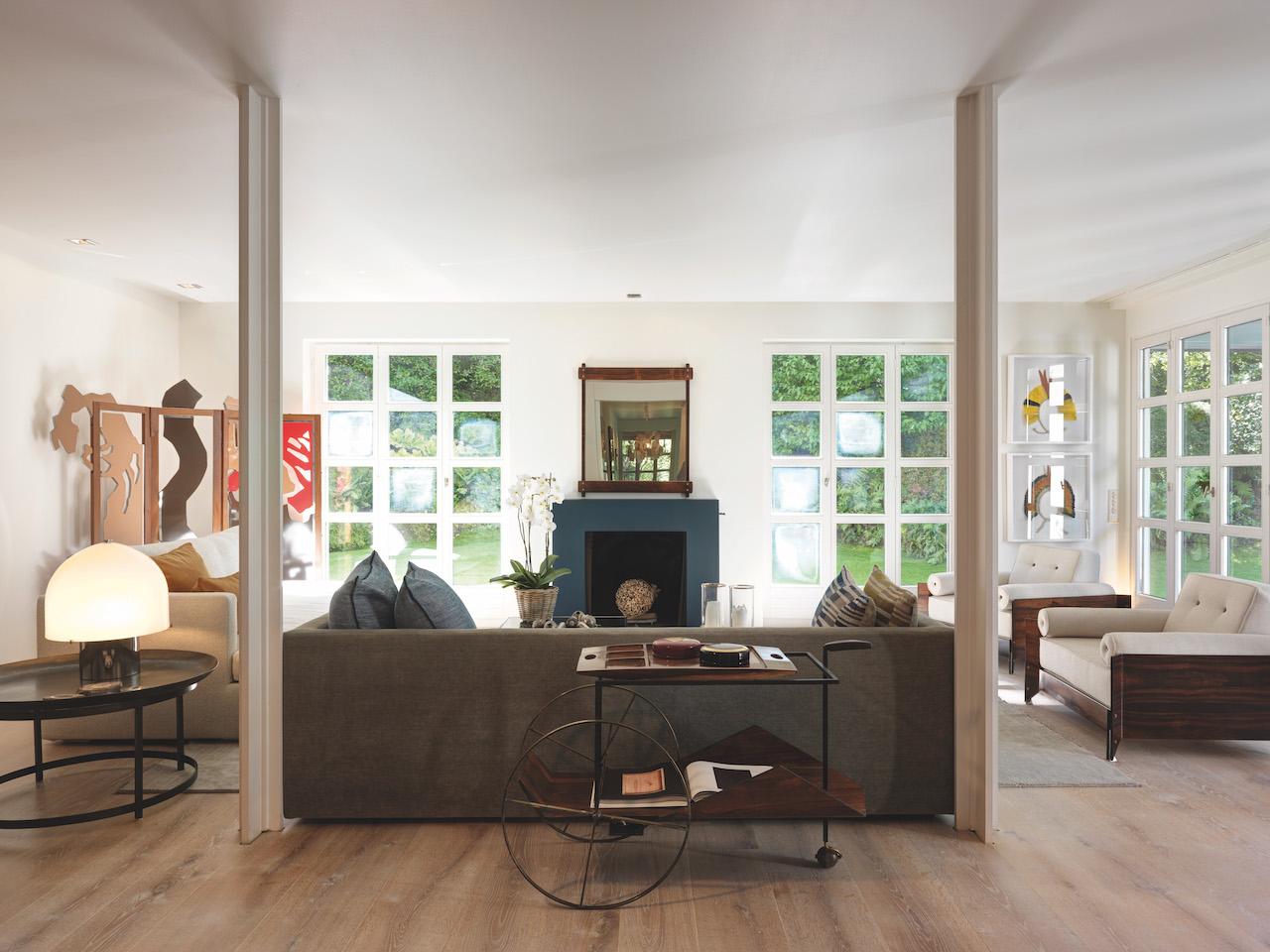 The challenges of renovating an aged property are myriad. Do you restore it to a mirror image of its past self? Must the furnishings be contemporary? How do you impart your own aesthetic identity on someone else's? For Cecilia and Elena Maresca, there was one solution to all these concerns: You instil modernism without undermining the house's traditional, classical rooting.
"Taking old things and giving them new life is invariably a challenge for interior designers, and one that really sparks our inspiration," says the sister duo behind Maresca Interiors, the UK design firm which recently overhauled a 40-year-old barn in Zurich.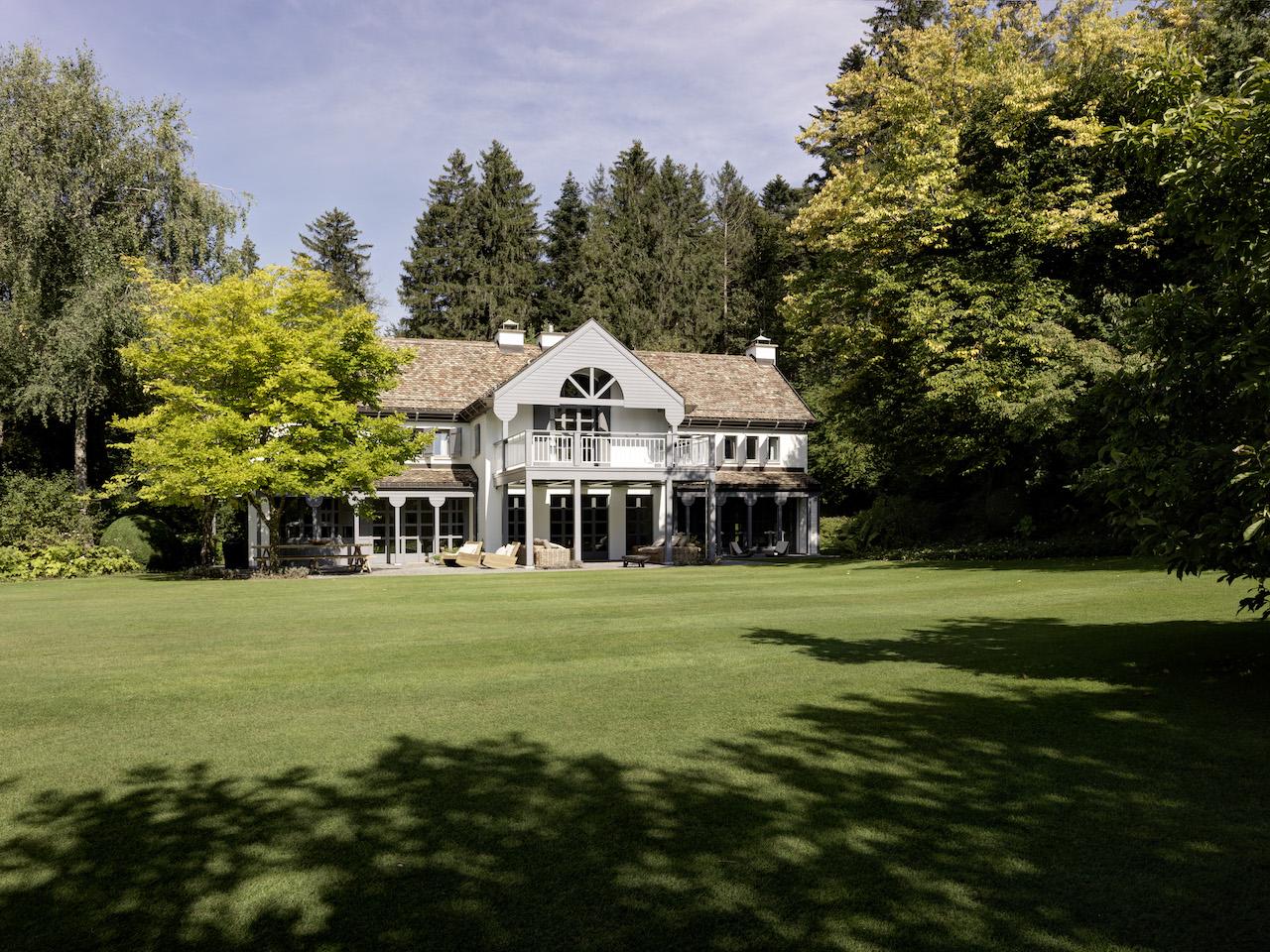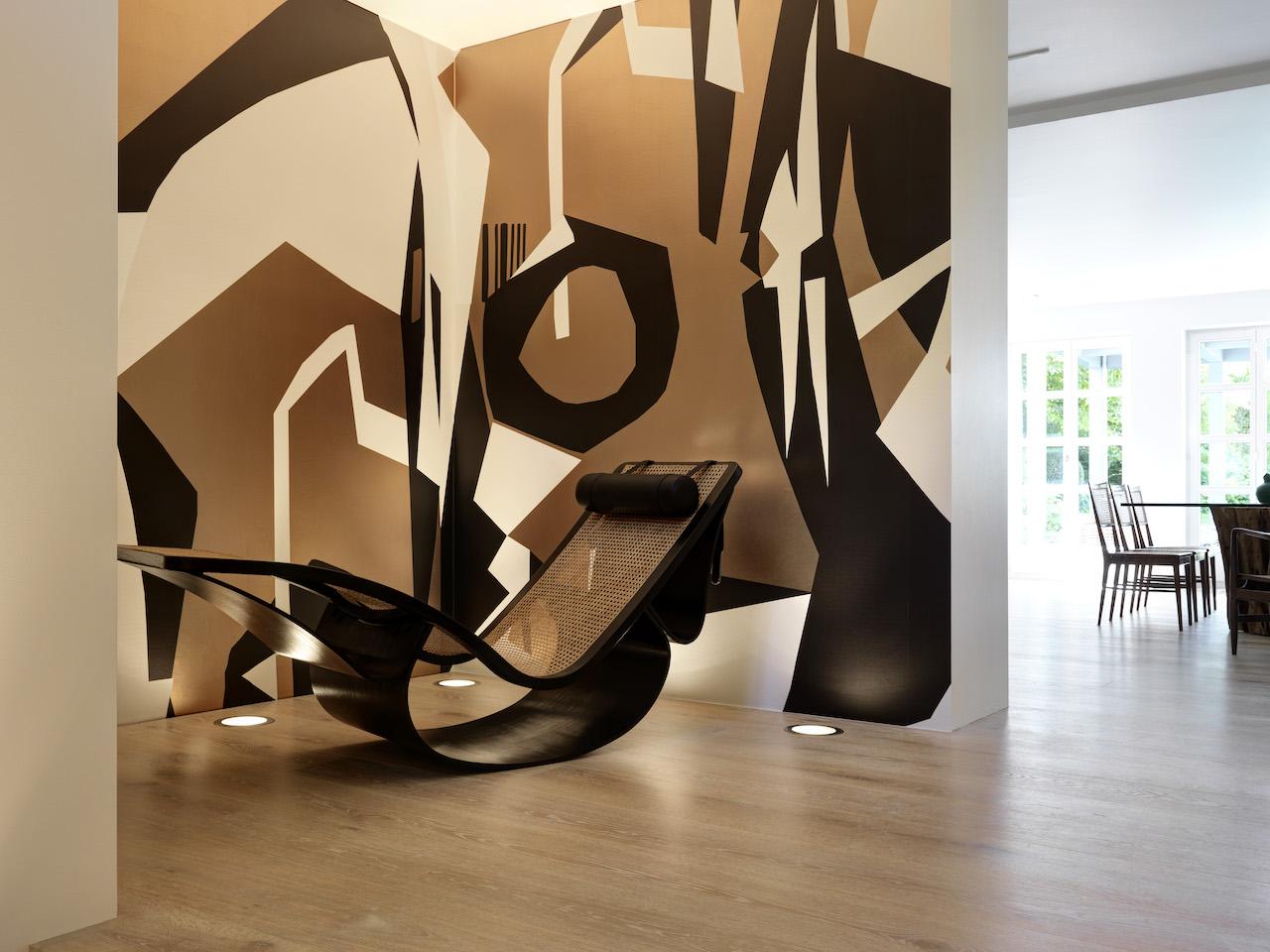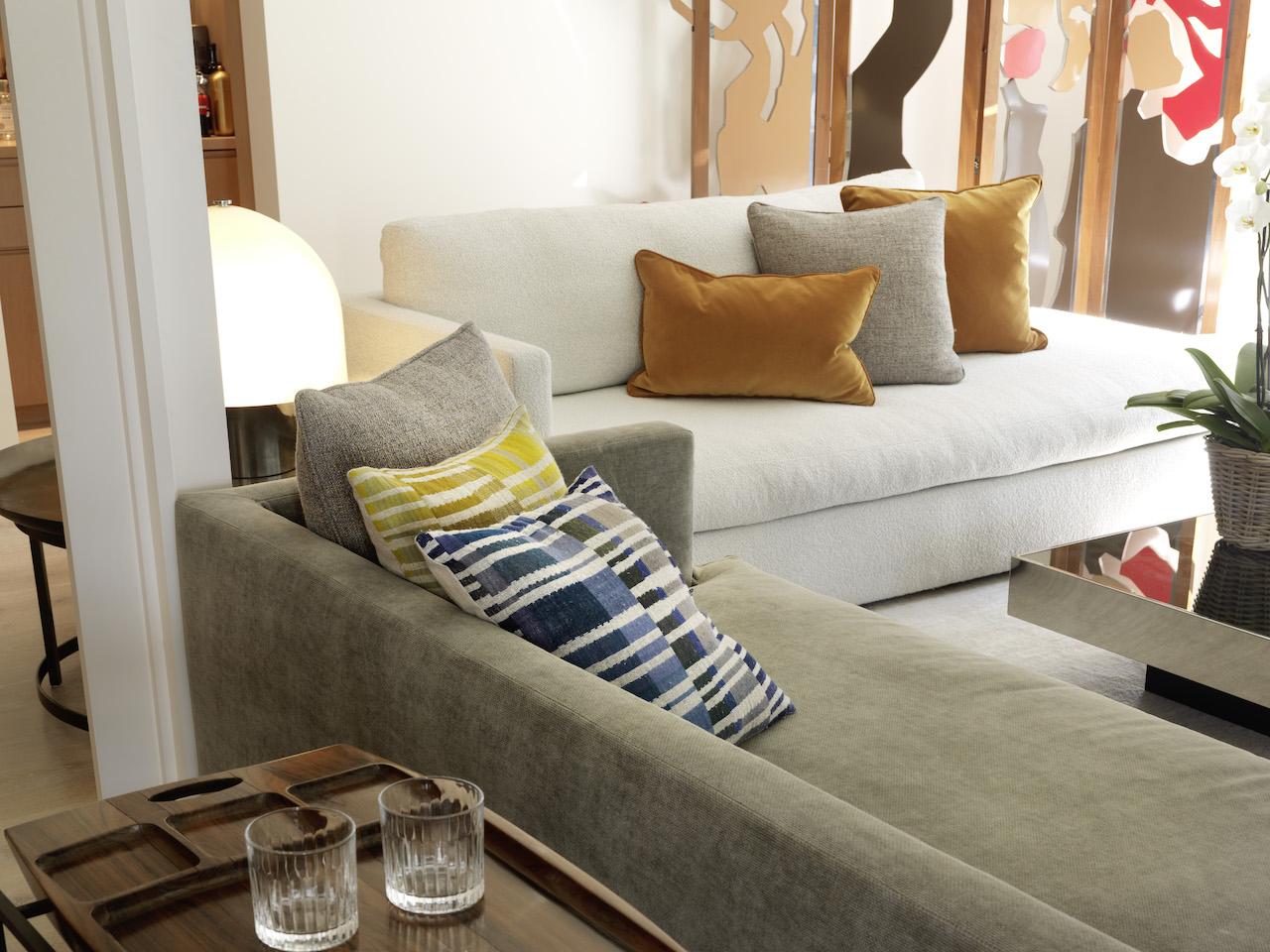 The house in question is a colonial-style two-storey farmhouse lying on the fringe of an ancient forest by the Zurich woodlands, now brightened up with warmth and dynamism with a mix of contemporary furnishings as well as Italian and Brazilian mid-century antiques.
Visiting the house is akin to walking into an art gallery. Nothing in the house is in its place by chance; all the design pieces, Maresca says, are selected to dialogue with each other.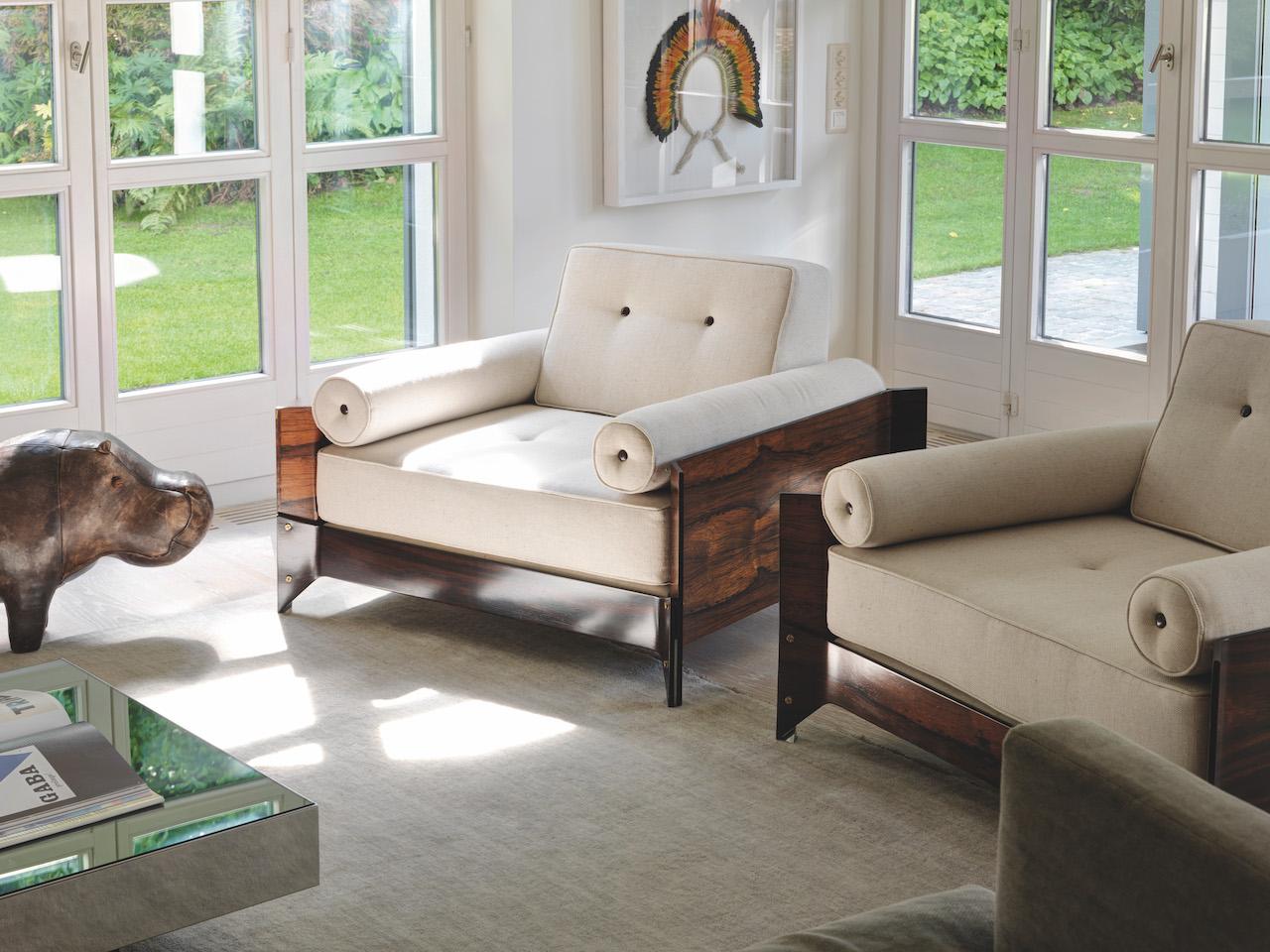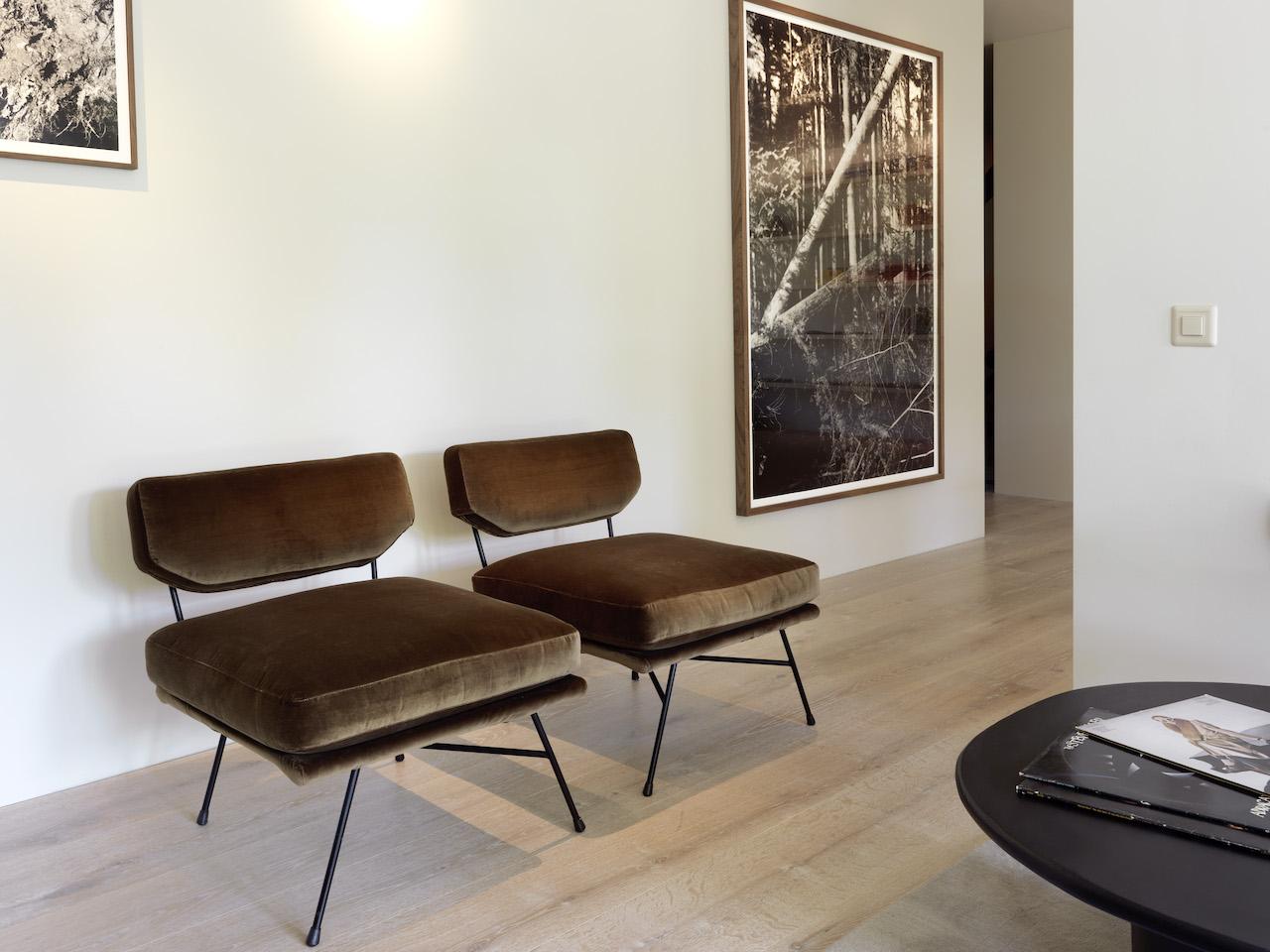 The entrance is dramatic enough: it's decked wall-to-wall in the studio's sleek hand-painted wallpaper named "Raw", developed in collaboration with Fromental, within which sits the iconic Rio Chaise Longue by Oscar Niemeyer.
In the living room, the JZ Tea Trolley (1950) adds a touch of whimsy. On a more voguish and contemporary note, from the ceiling of the dining area is a suspended Ingo Maurer Zettel'z pendant lamp framed by a crimson red backdrop, a hue retained from the property's original form. The numerous "notes" fastened by clamps in the air makes for an interesting play of light and shadow.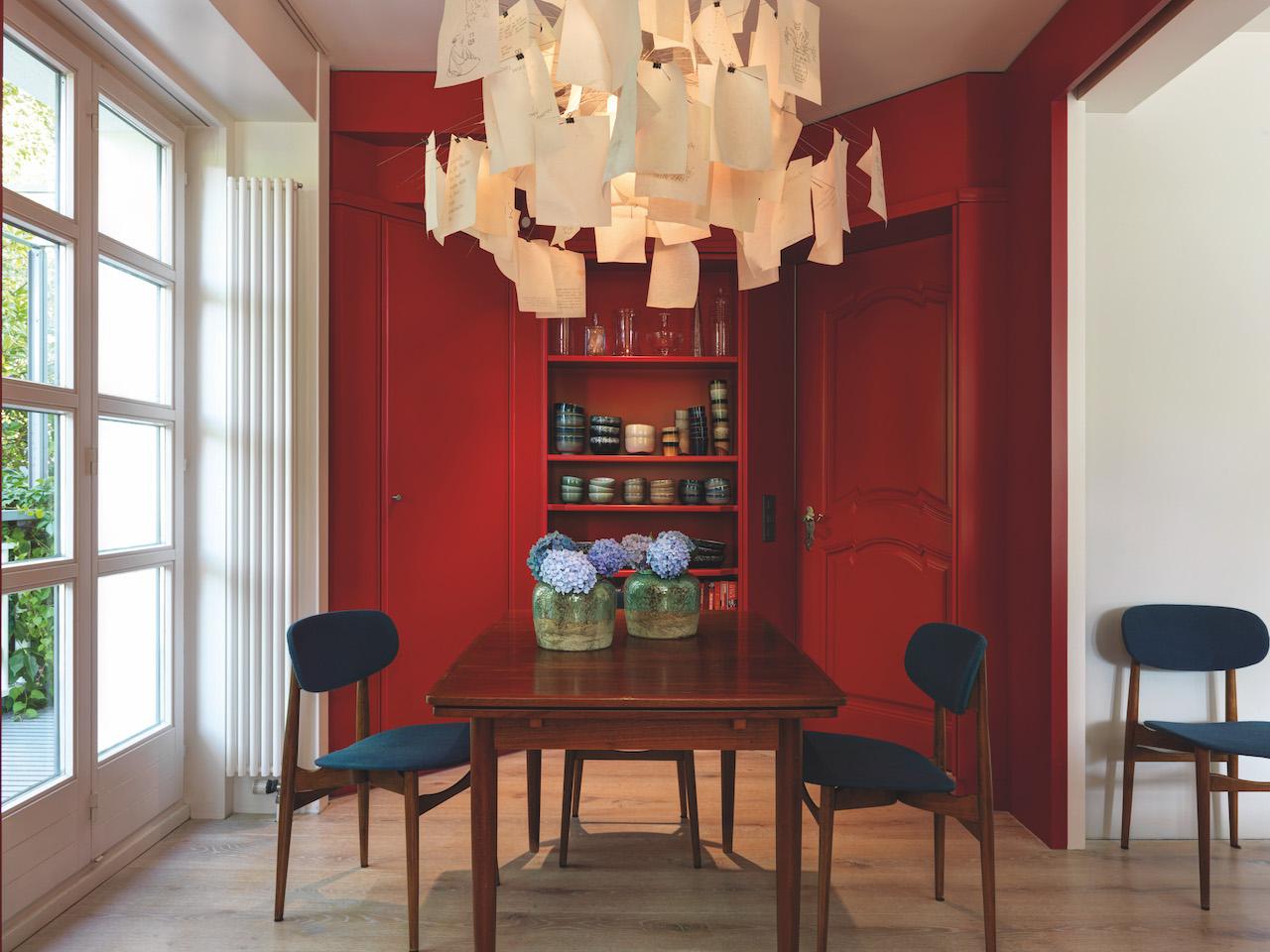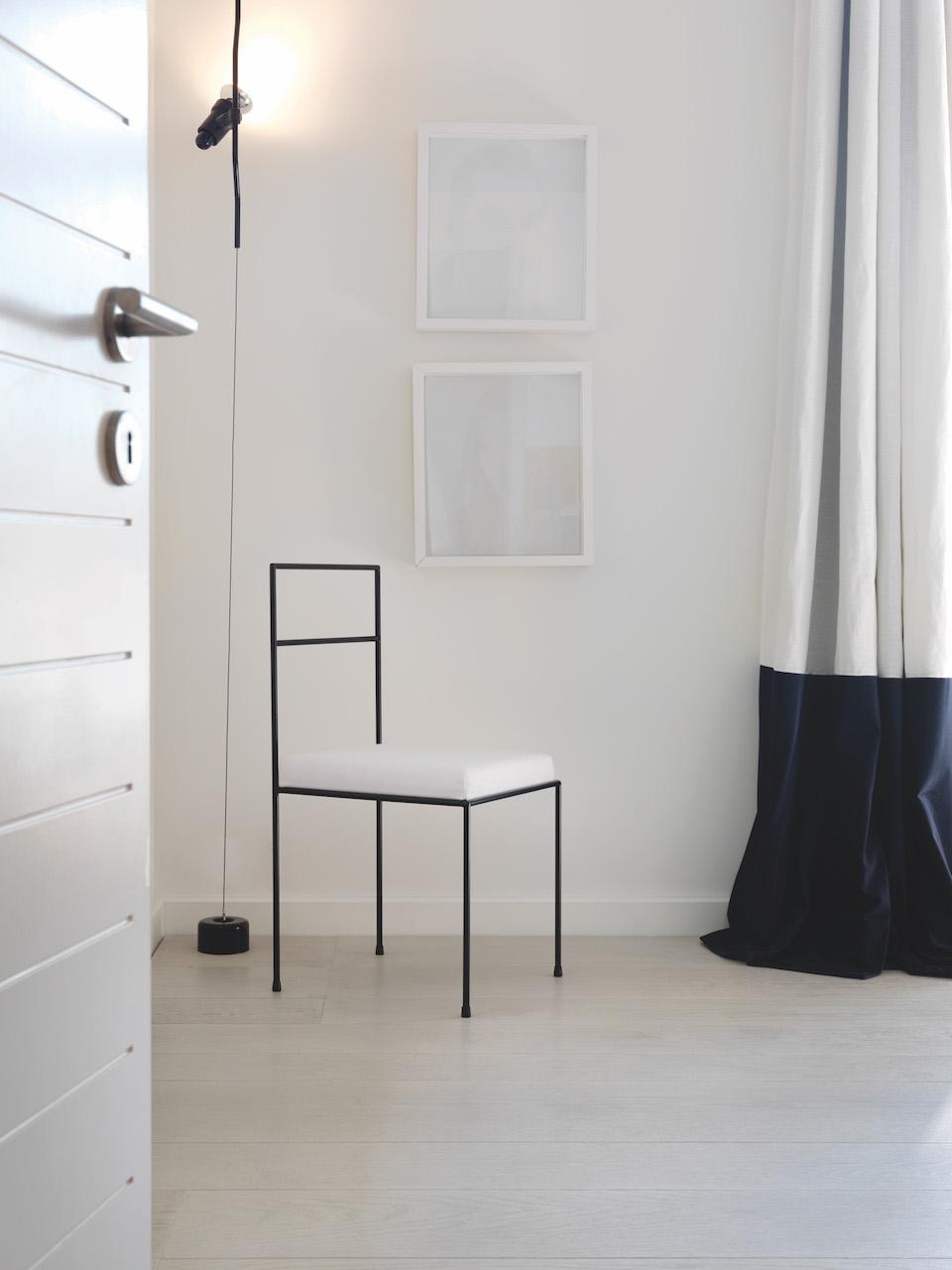 Except for refurbishing the entire dwelling and remodelling all the bathrooms, the house's structure and its classic detailing, including the wood beams ceilings and arches, largely remains intact.
"It's important for us to honour the building. Although no surface is left untouched, we really pay homage to what came before," Maresca notes.
To this end, the material and colour palette are crucial. The house maintains a mellow flow in the shades of blue, whites, green and browns to blend in with the lush thriving vegetation outdoor; the bucolic setting complemented by the clean lines and the chic modernity indoors. Maresca also keeps in mind the owners' penchant for the outdoors, specially curating a tranquil garden cloaked by an amphitheatre of trees.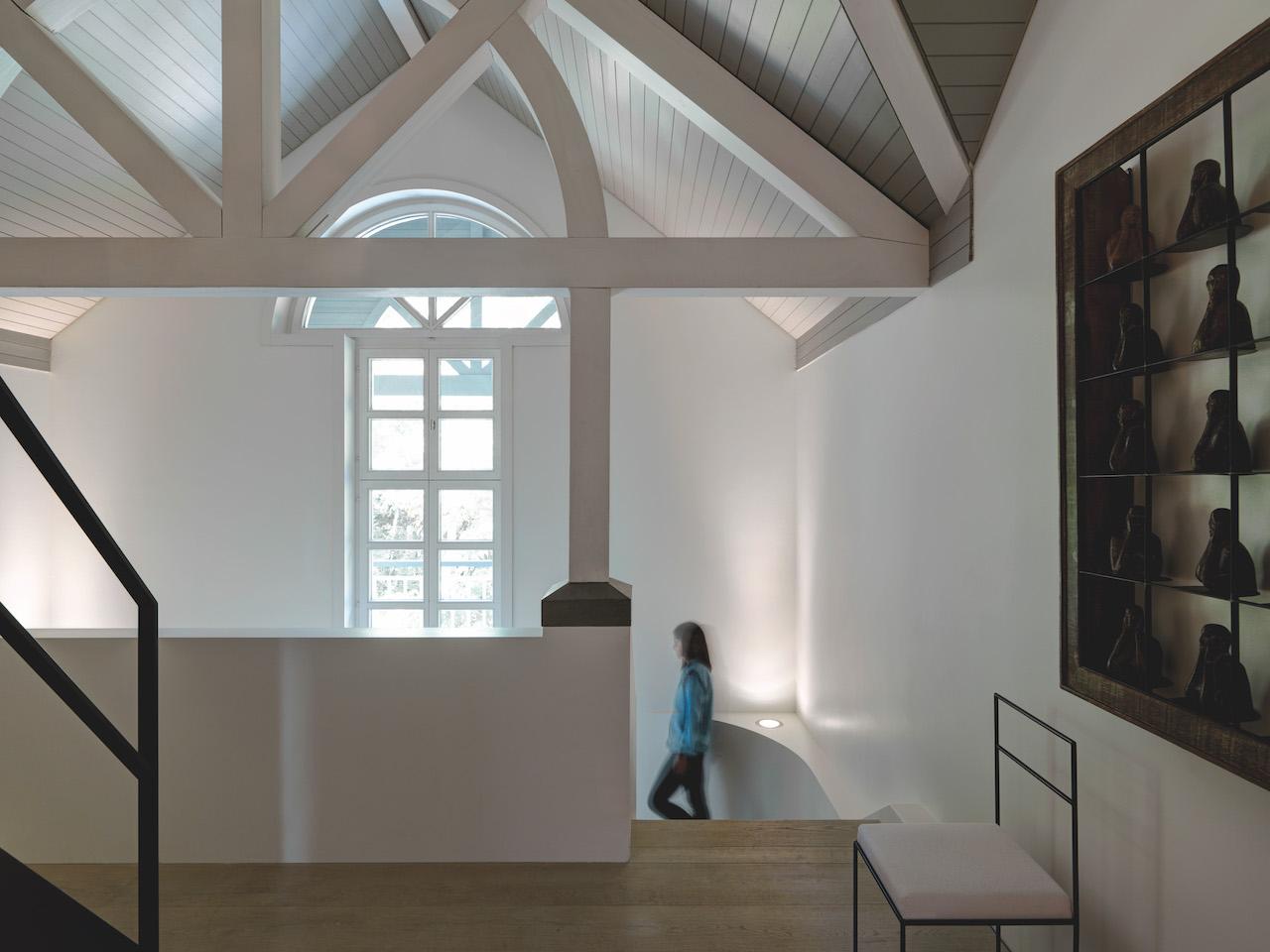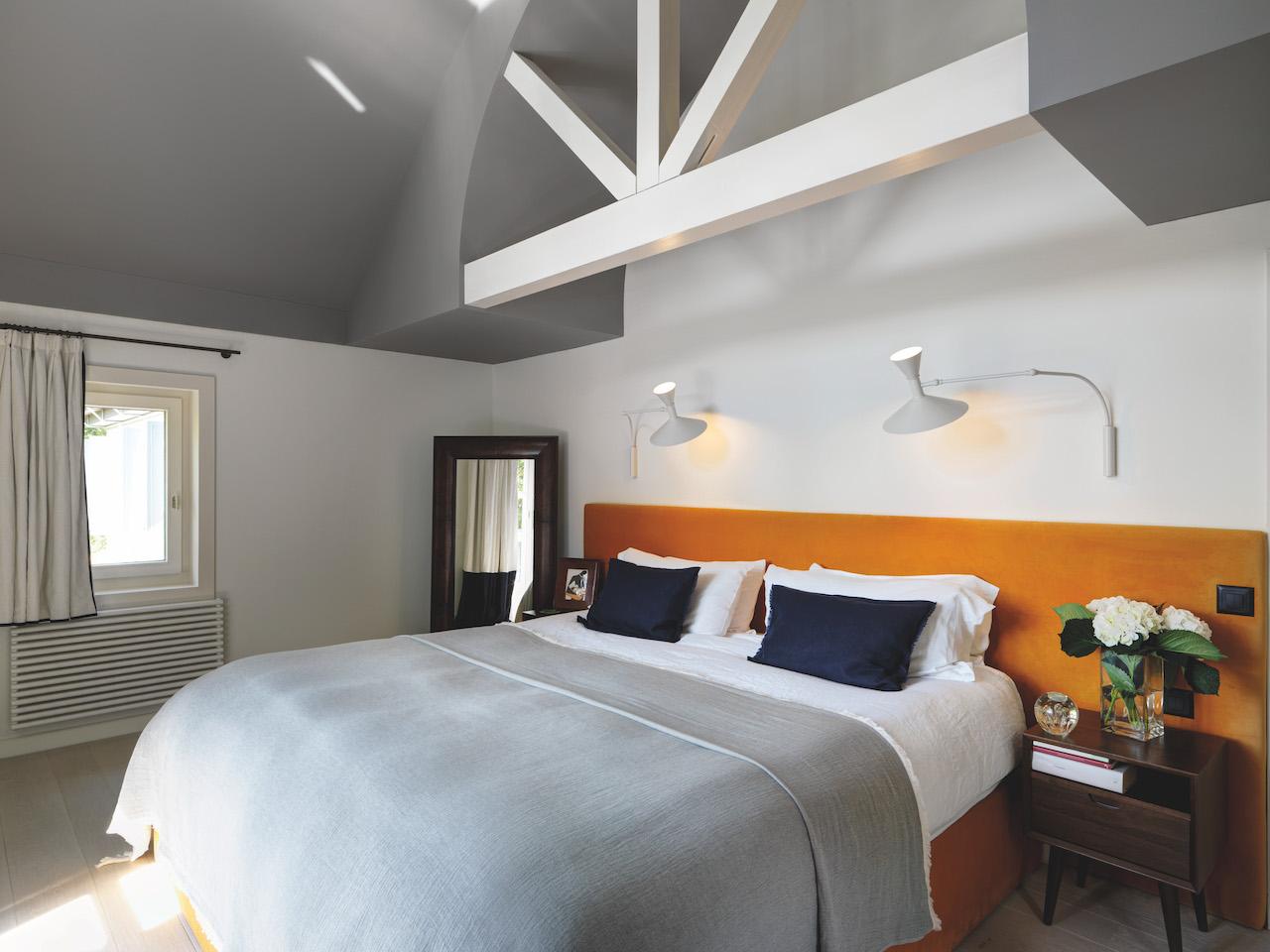 "We make allusions to the outdoor natural elements and the two-toned façades," she explains. "Whether you are on the second storey or walking beneath it, you always have a sense of the sweeping green landscape."
A fitting encapsulation of juxtaposition: modern and contemporary, old and new, simplicity and sophistication, the Zurich house project is very easily a masterclass in refreshing an age-old property.